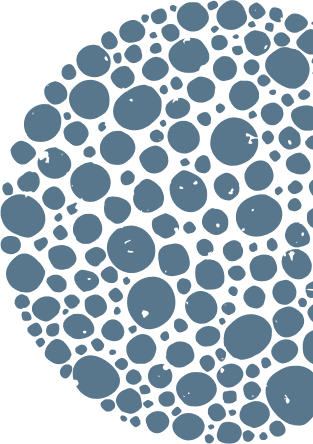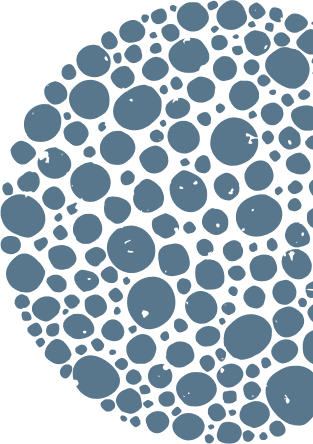 Feel the warm embrace of Earth Lodge
Relax into a curated design, comfort and sophistication
A masterpiece of organic design, architecture and dramatic minimalism, our award-winning Earth Lodge seamlessly integrates with nature. This living gallery of the senses is a must for those who appreciate the art of luxuriating among the animals of the African continent.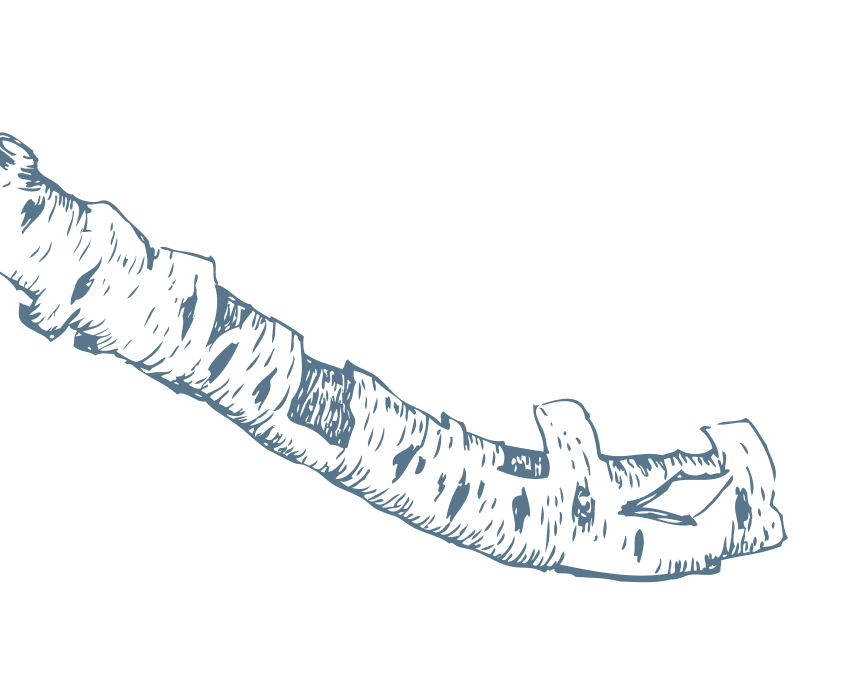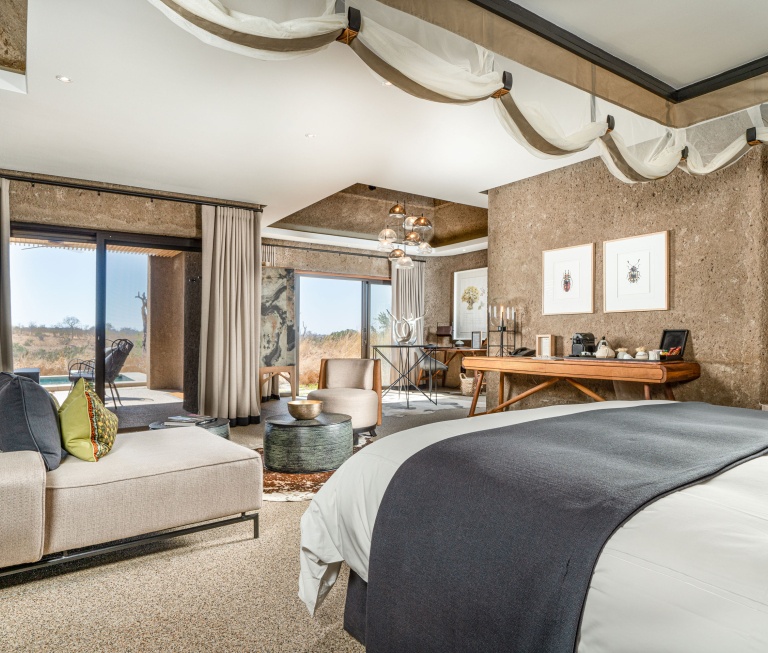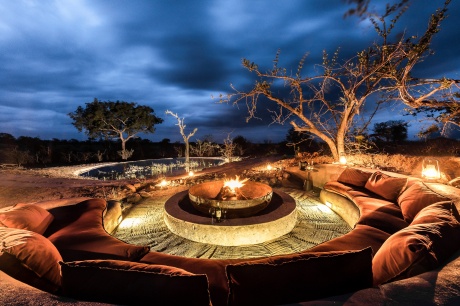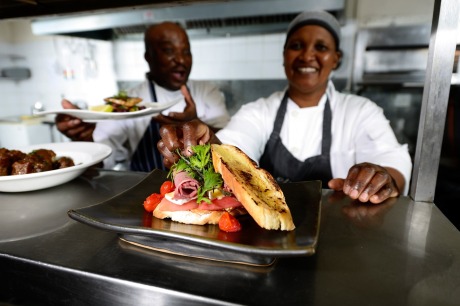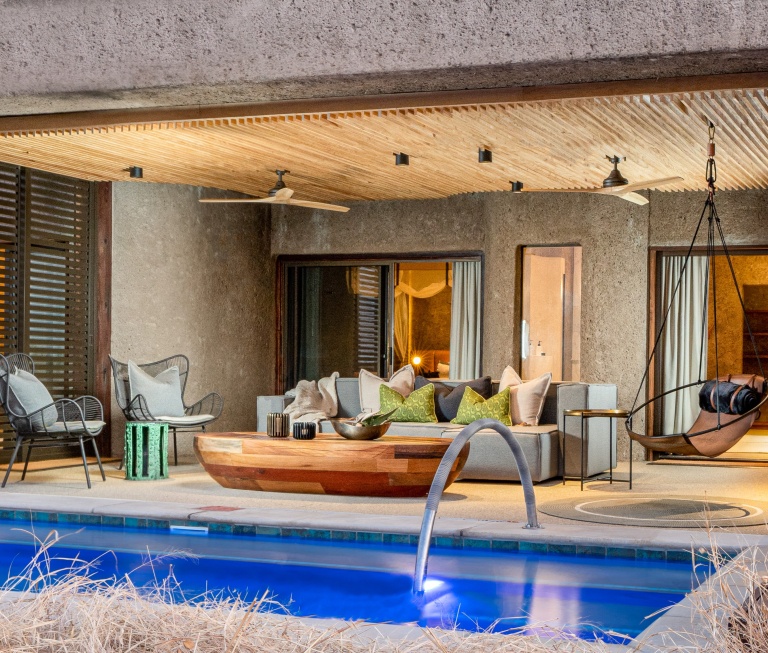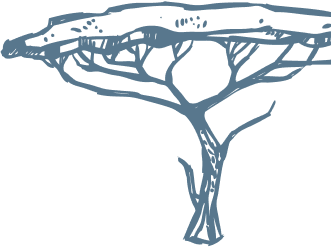 Eco sensitivity and amplified luxury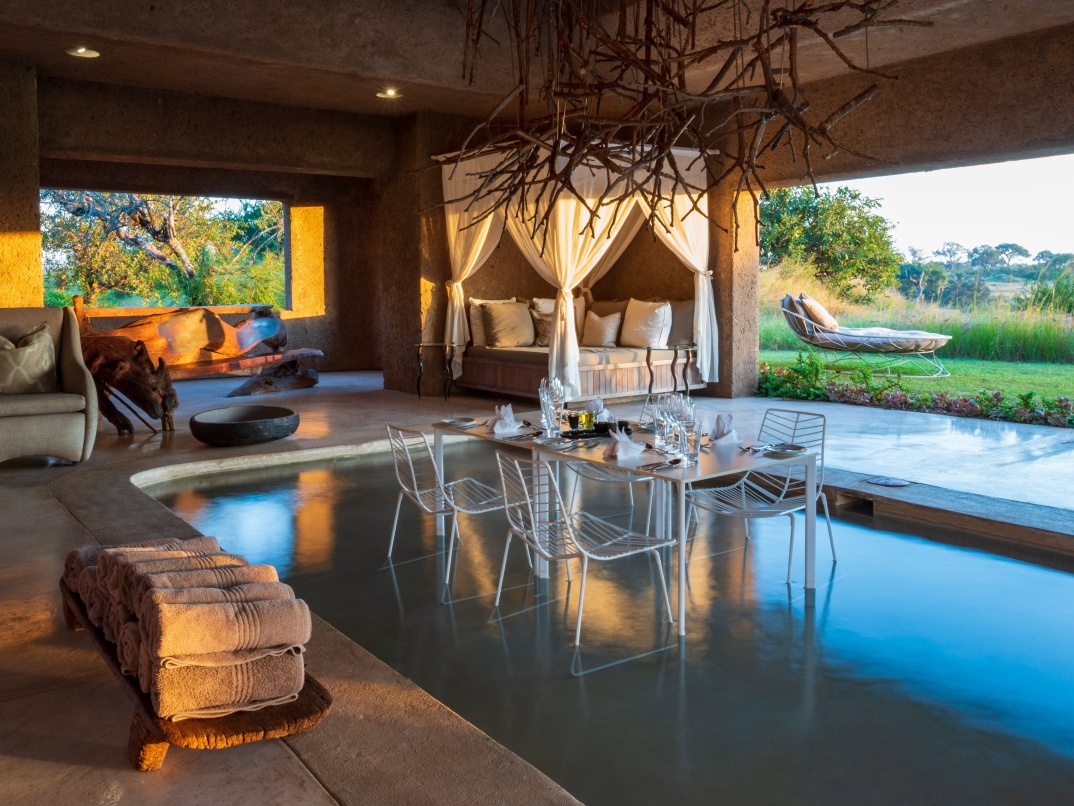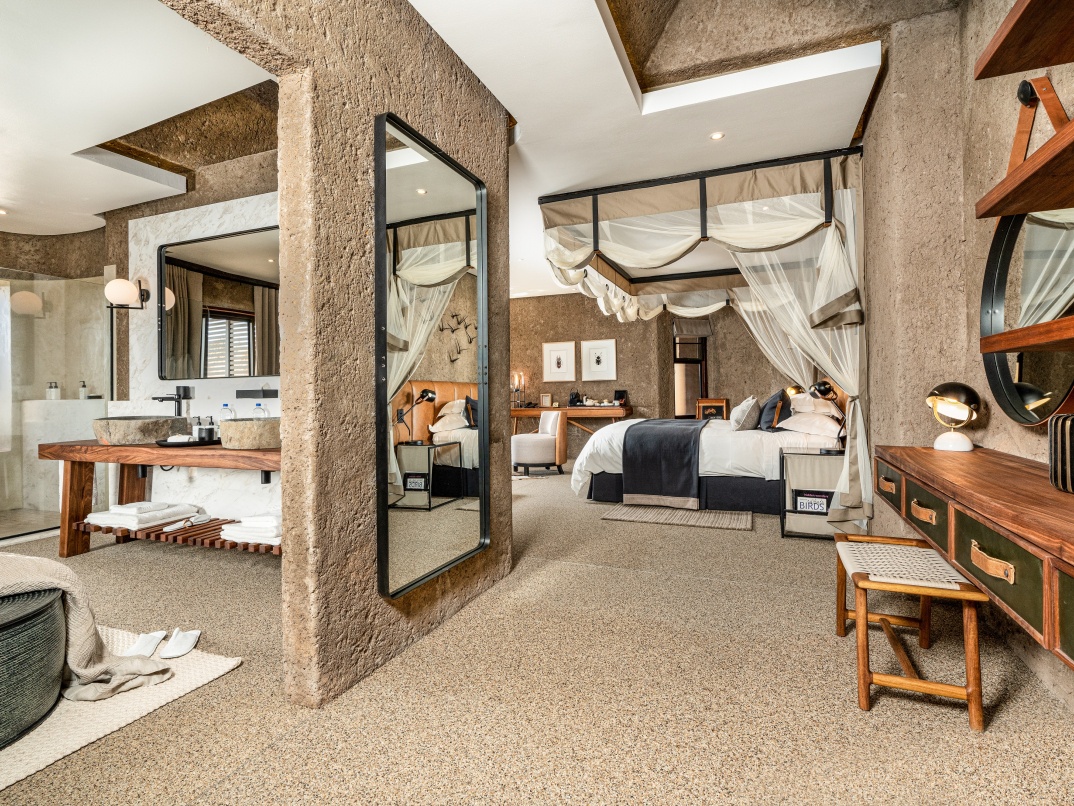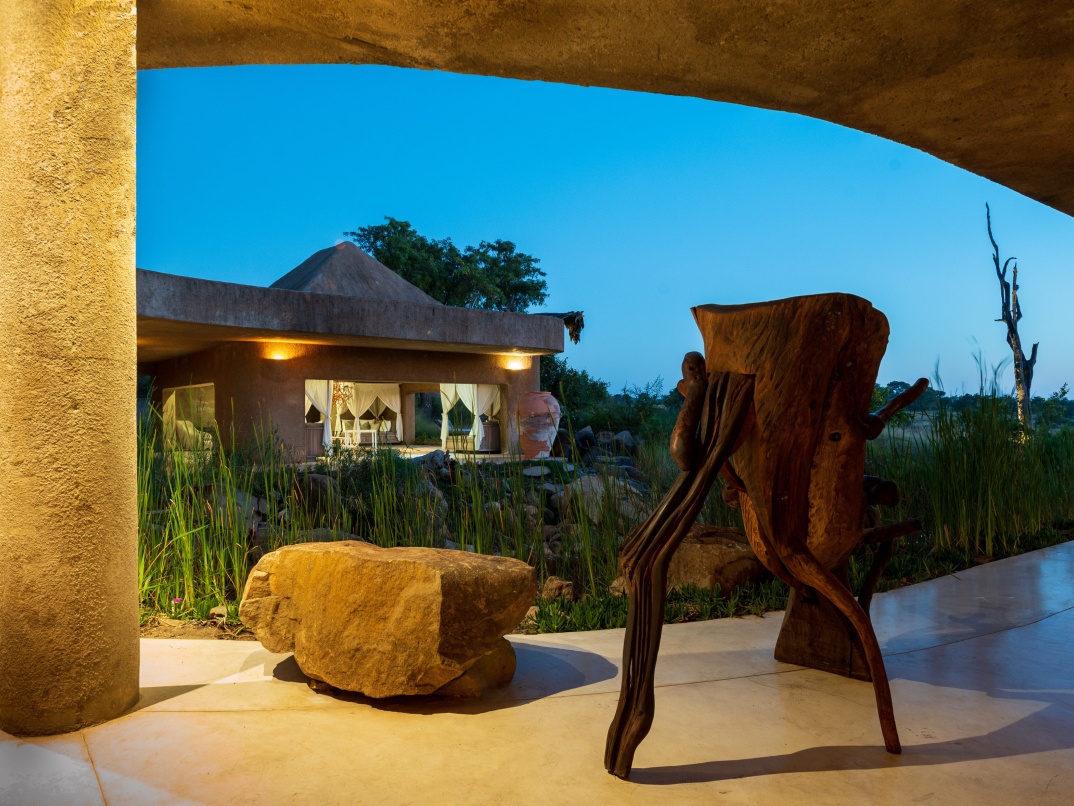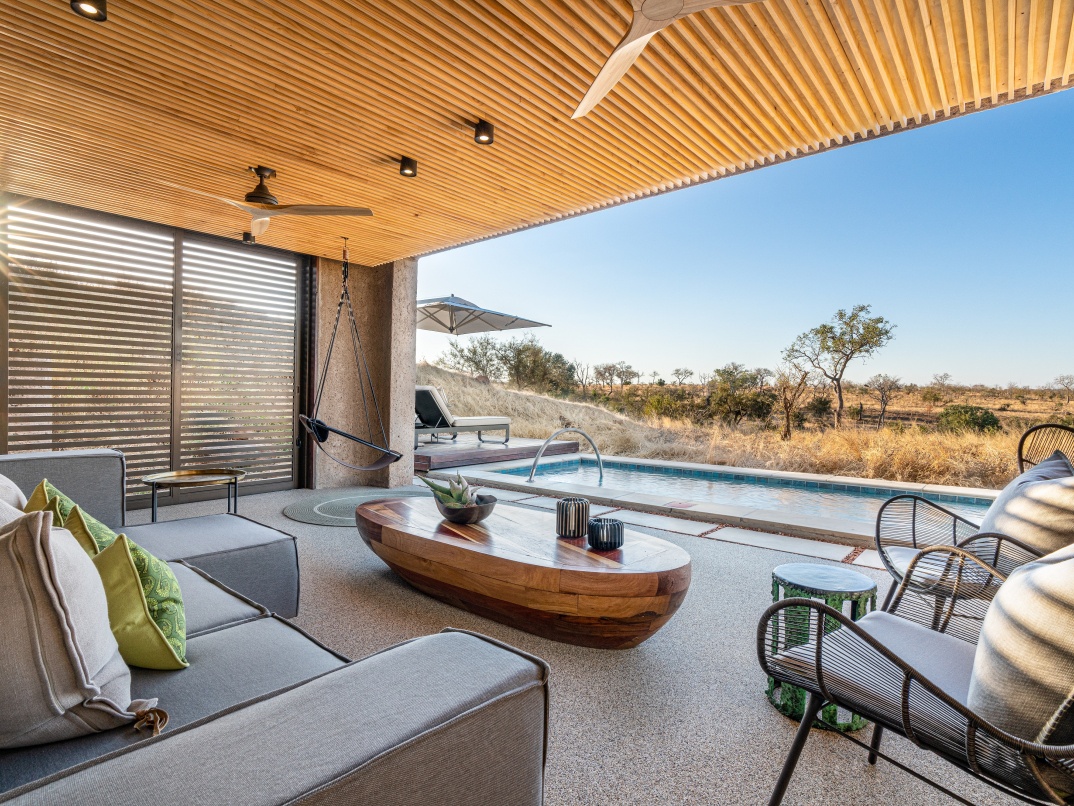 Catch a glimpse of Earth Lodge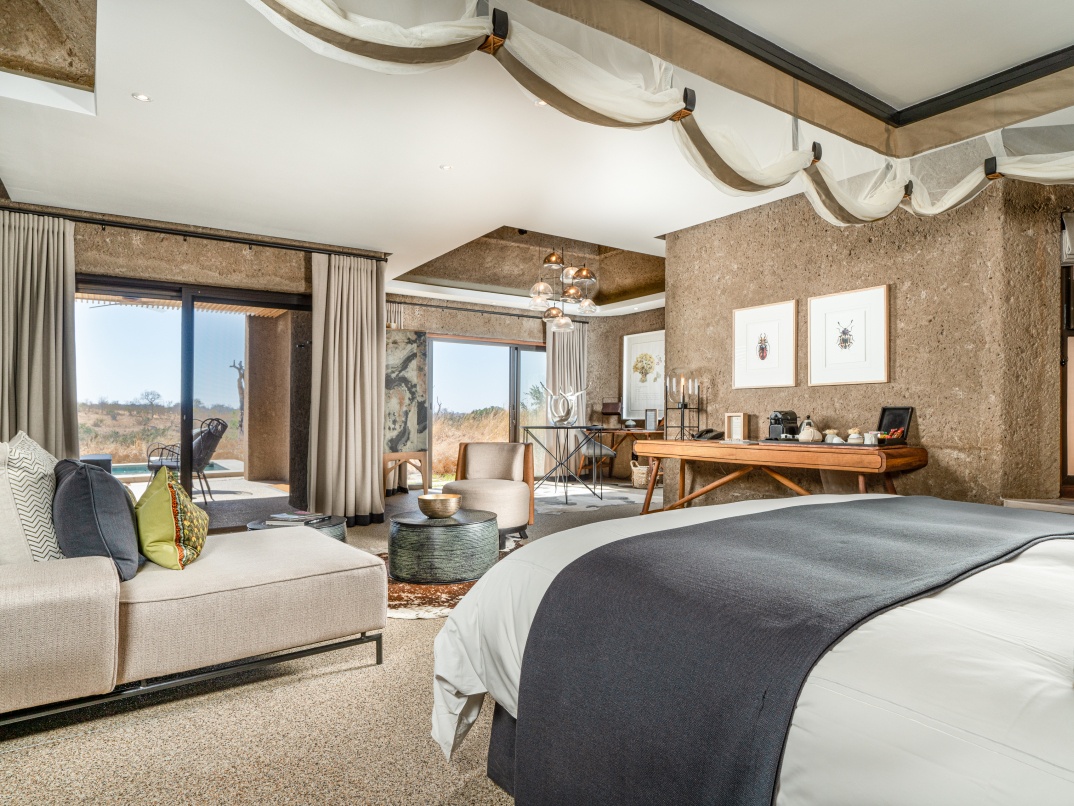 Our Yesterday, Today and Tomorrow philosophy
A different era and world are woven into the style and atmosphere of each of our 4 lodges: Yesterday reflects the romance of safaris past. Today is a contemporary bush experience and Tomorrow is the dawning of an African Renaissance.
Yesterday
Classic
Romance
Today
Contemporary
Bush Experience
Tomorrow
Eclectic African
Eco-tourism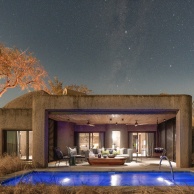 Welcome to Tomorrow
Earth Lodge is the Sabi Sabi of Tomorrow. Exceeding the highest international standards of architectural design, its curved lines, artistry of light and natural textures are a sensory delight designed to soothe and delight.
Feel invigorated by the natural brilliance
of Earth Lodge
Reconnect to the Earth via studied design and subtle nuance.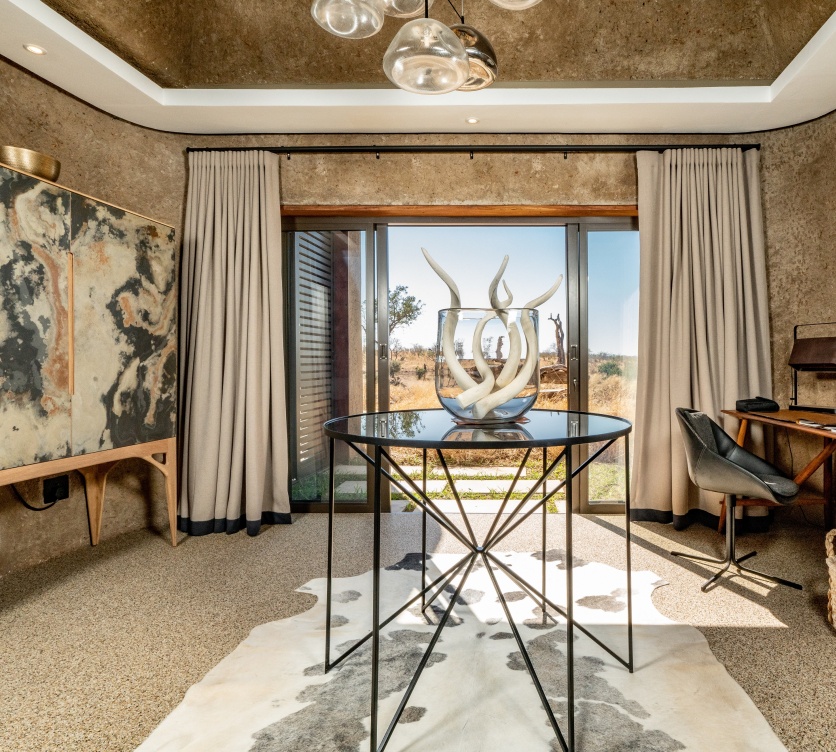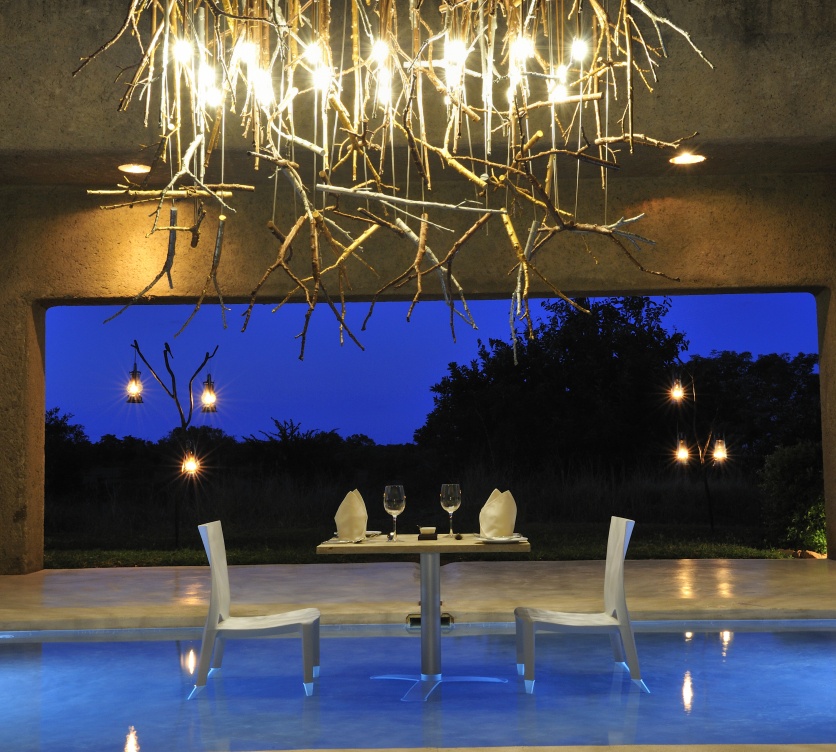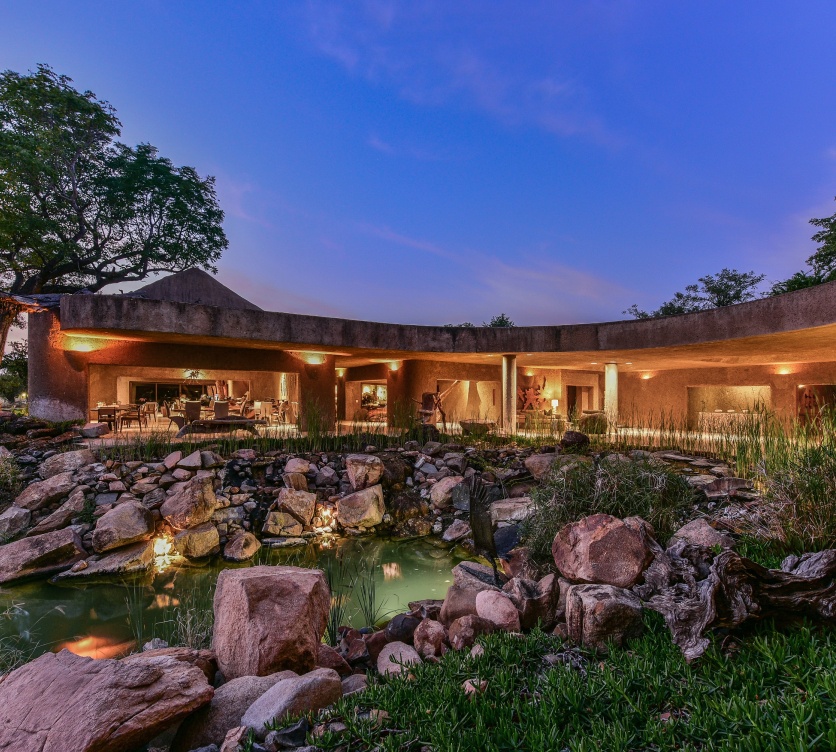 Earth Lodge is a rarity and is a perfect fit for those who enjoy a modern design aesthetic, superlative luxury and being fully immersed in nature.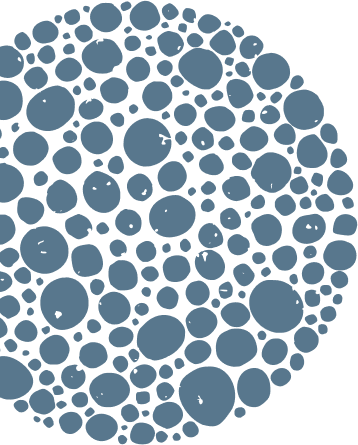 Feel the warm embrace of the Earth
Relax into a curated design, comfort and sophistication.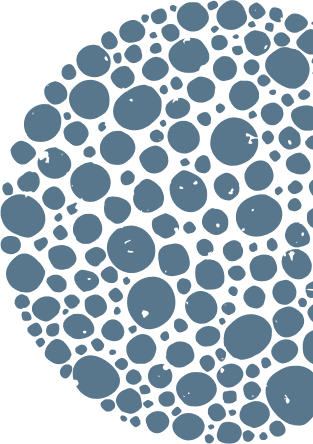 Take a look at our iconic Earth Lodge suites
The final word in luxury African safaris
You have the choice of unwinding in one of our designer Luxury Suites
or the iconic Amber Villa.
Dining at Earth Lodge
Exceptional dishes inspired by our surroundings
From the architecture to the décor and the cuisine, every aspect of Earth Lodge
is inspired by its natural surroundings. Our culinary team will take you on a
sensory journey of exceptional settings, gourmet meals and premium wines in
the spirit of future-forward luxury African safari.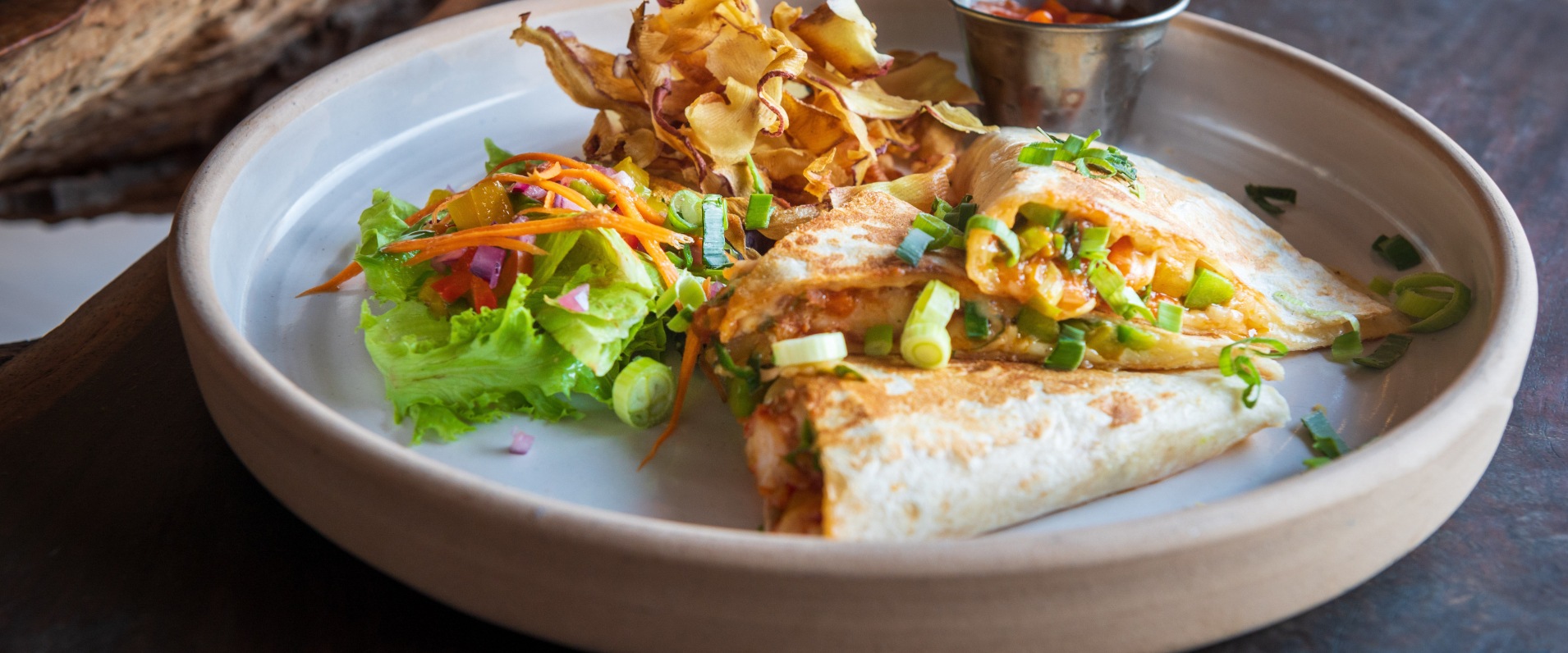 Experience a new era of bush fare
A sophisticated take on local flavours expression with contemporary fusion flair.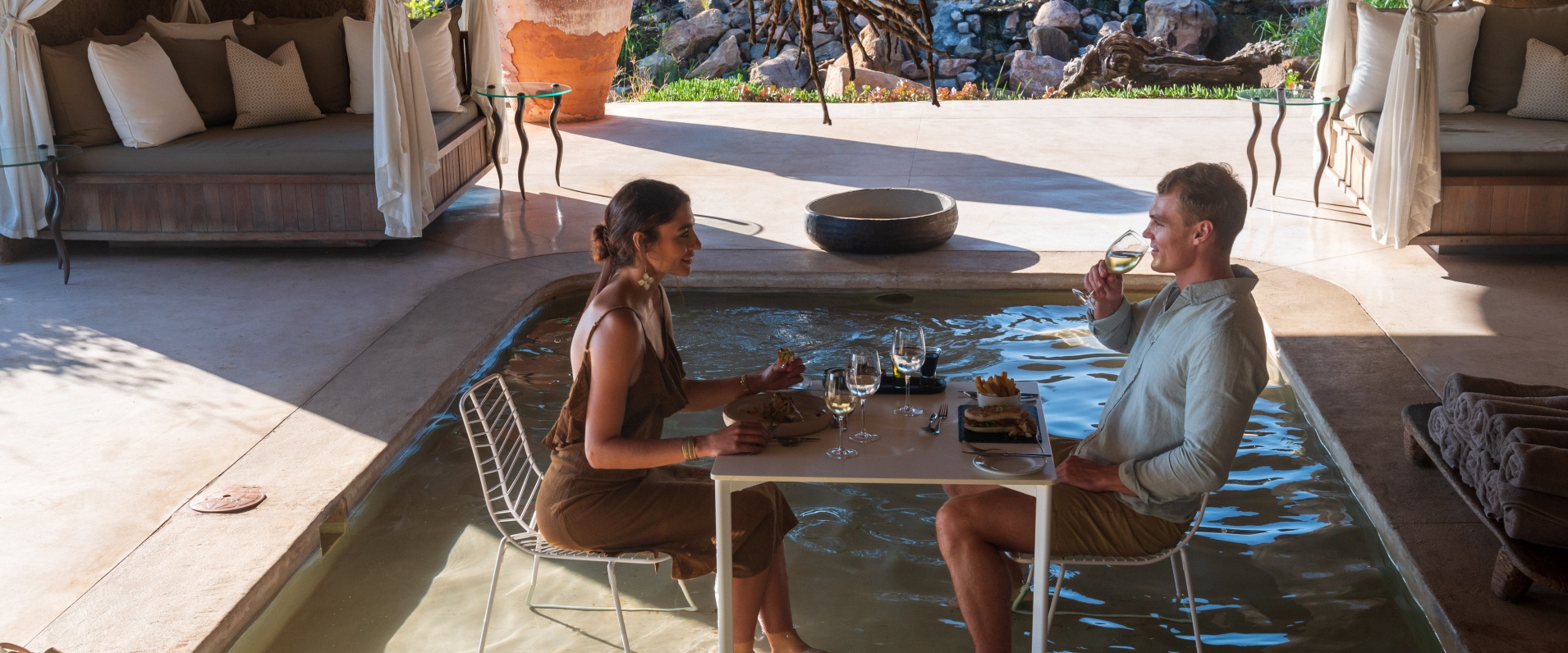 Lunch or drinks at the Day Bar
Beat the African heat and slip off your shoes and dip your feet while enjoying lunch at our Day Bar.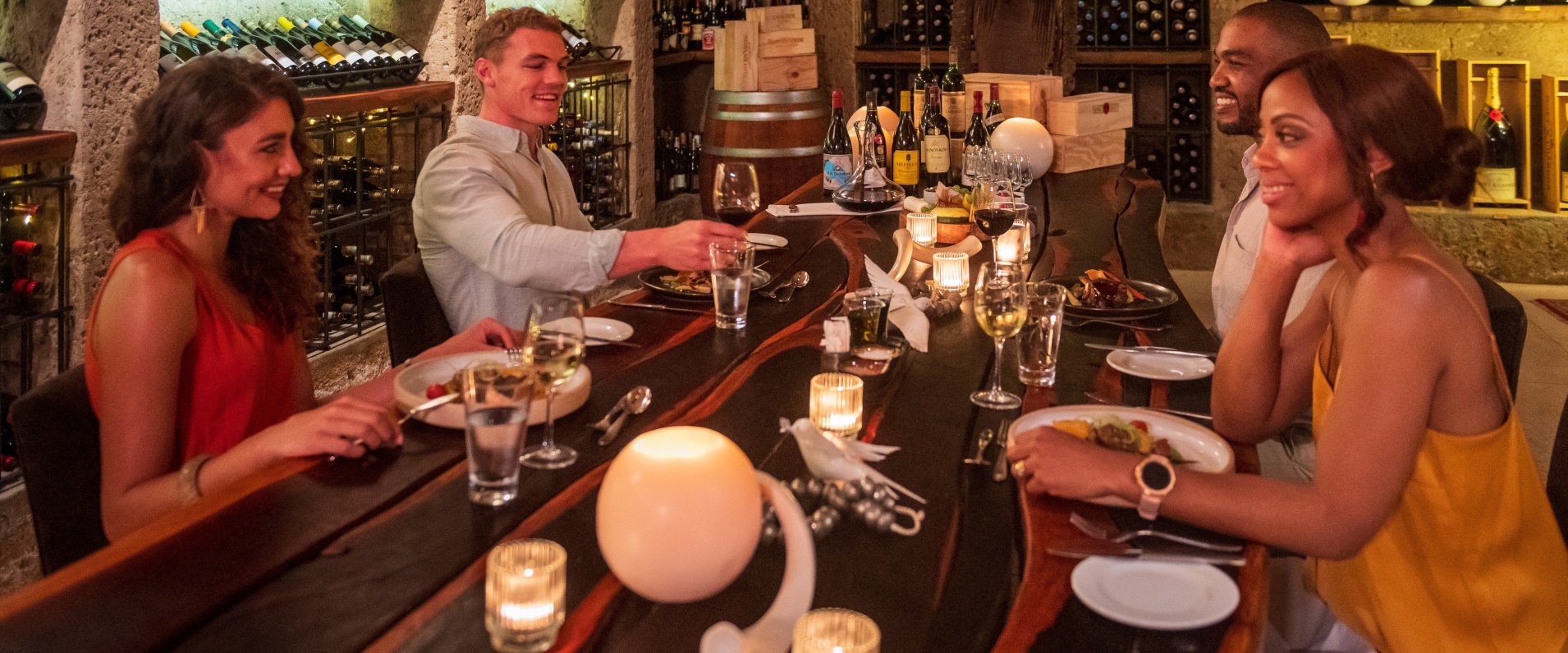 Dine in the exclusivity of our cellar
Enjoy a private meal in our famed subterranean wine cellar filled with an award-winning collection of local and international wines.

Amani Spa
Get pampered with our African inspired spa treatments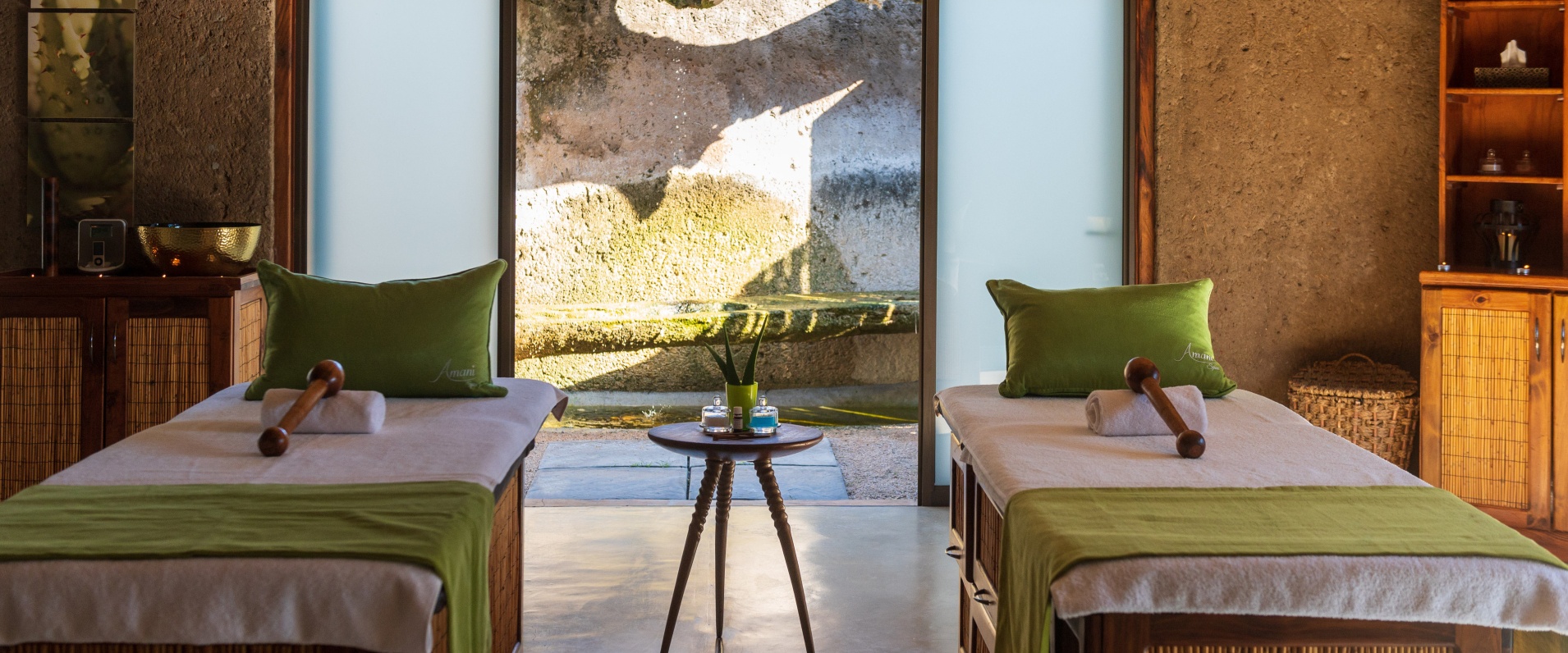 Our gems of bliss
We have an Amani Spa at Earth Lodge and another one at Bush Lodge. Both of which are available for Little Bush Camp and Selati Camp guests too. Make a booking, float out relaxed.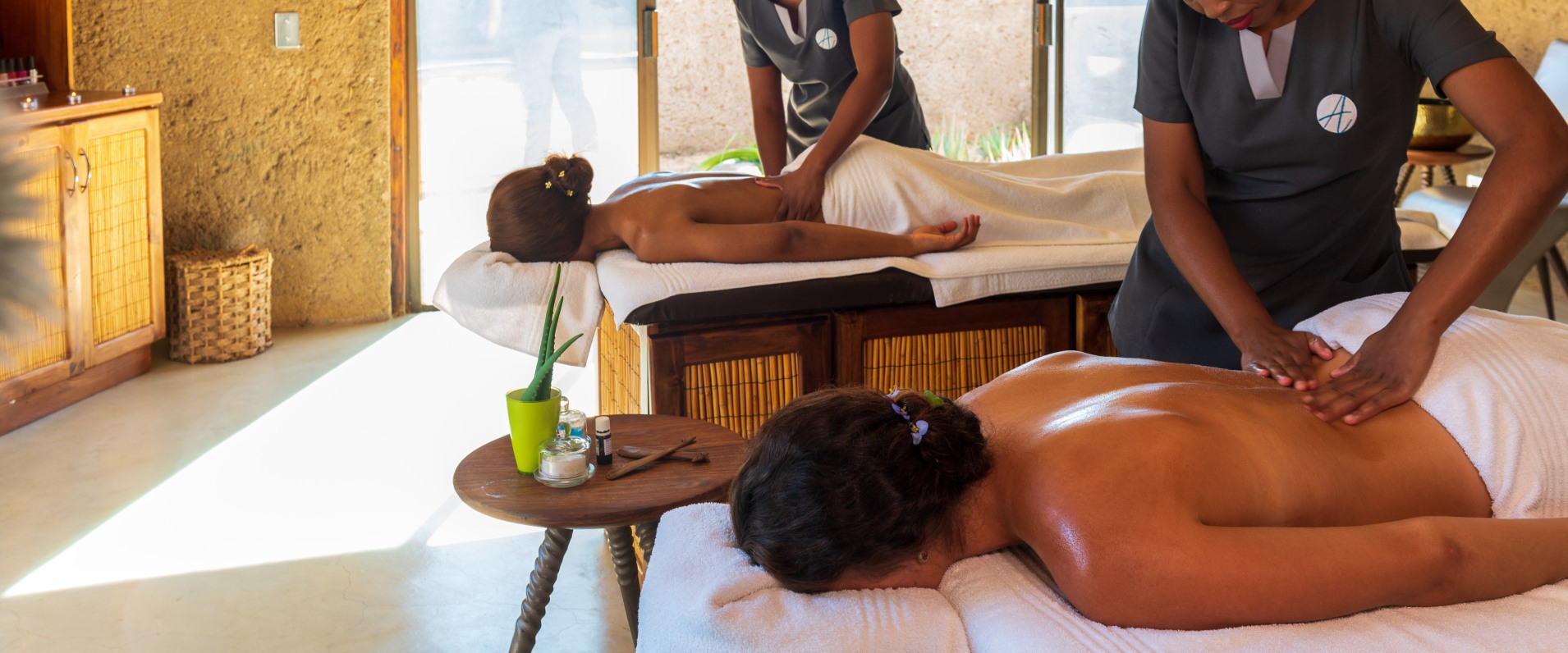 An array of treatments
Indulge in holistic body, skin and beauty rituals, rejuvenating massages and soothing treatments designed to relax the spirit, harmonise the body, preserve youthfulness and enhance health and vitality.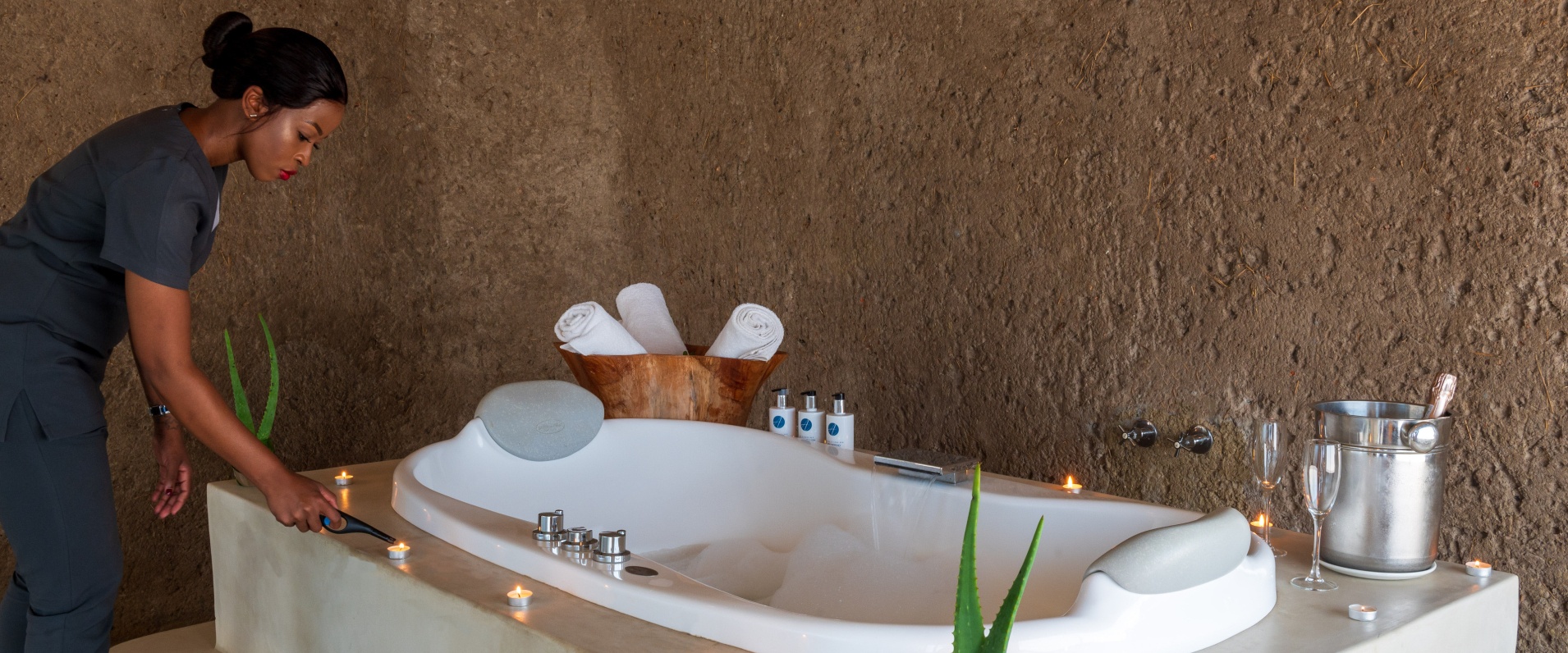 Our Spa facilities
Each indulgent spa facility has 2 single treatment rooms and 1 double room. The Amani Spa at Earth Lodge also has a Zen meditation garden, an outdoor shower, and a unique cleansing Pango cave.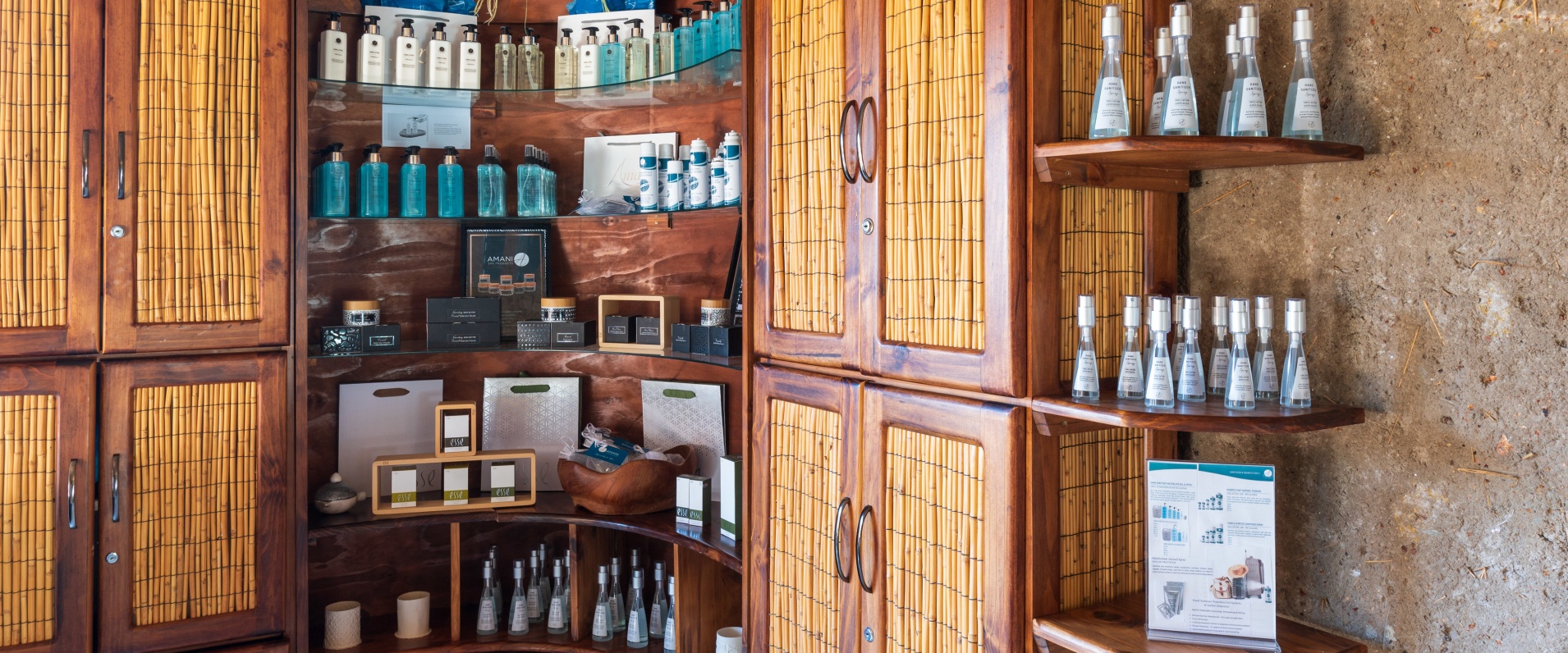 Natural organic products
Inspired by a love for Africa and its indigenous botanicals, Amani's premium organic body and skin care products are formulated to harness the natural synergy of all the ingredients.
Lodge Amenities and Facilities
Considered touches that make your stay even more exceptional.
-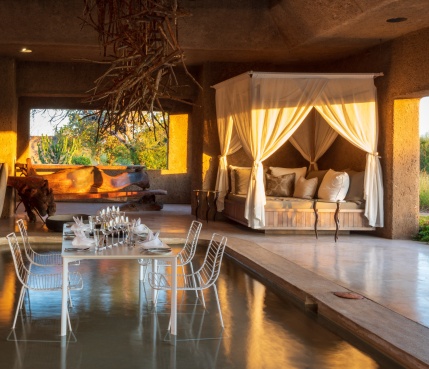 Day Bar
A truly sensorial experience, our Day Bar is immersed in refreshing ankle-deep waters in which you can dip your toes while you dine or sip on a refreshing beverage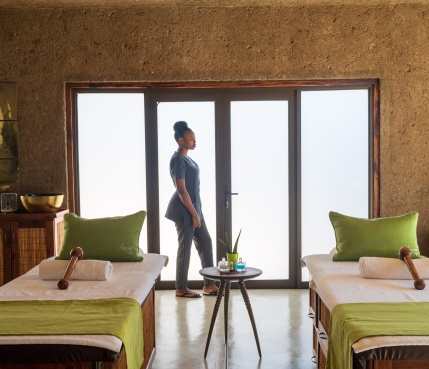 Indulgent Spa
Melt into a deep state of relaxation caressed by the sounds of nature and in the safe hands of our highly trained therapists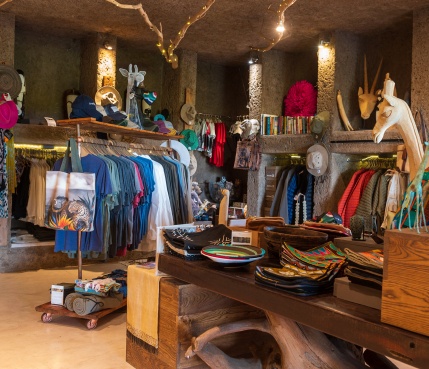 Earth Boutique
Browse our curio boutiques filled with a tasteful collection of local mementoes that capture the spirit of a Sabi Sabi luxury safari experience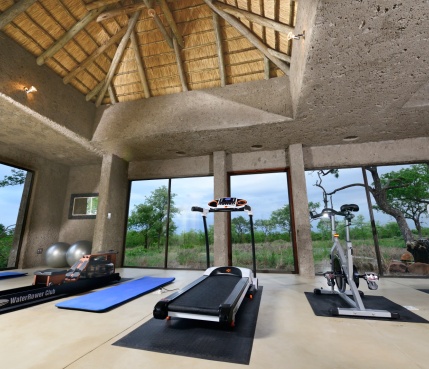 Dedicated Gym
Train in a tranquil and well-equipped workout space with panoramic views over the bushveld. Working out has never felt so good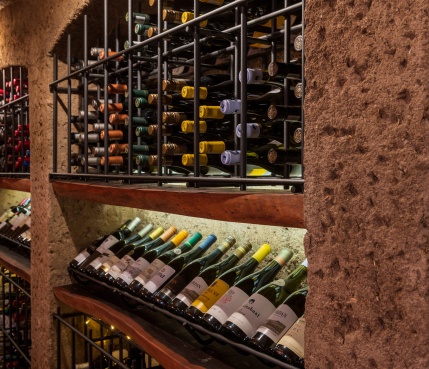 Award Winning Wine Cellar
Enjoy the dual pleasure of being in one of the best game-rich locations while tasting famed South African wines from our private cellar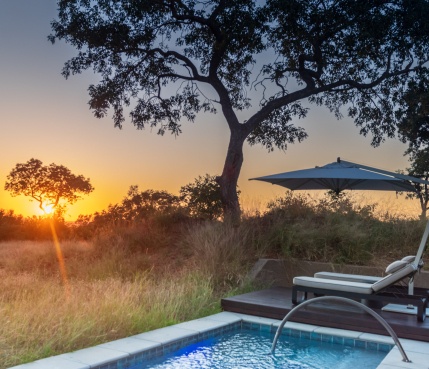 Private Pools
Soak up Africa's sunshine from the comfort of a luxurious outdoor lounge that flows onto your private pool with the bush just beyond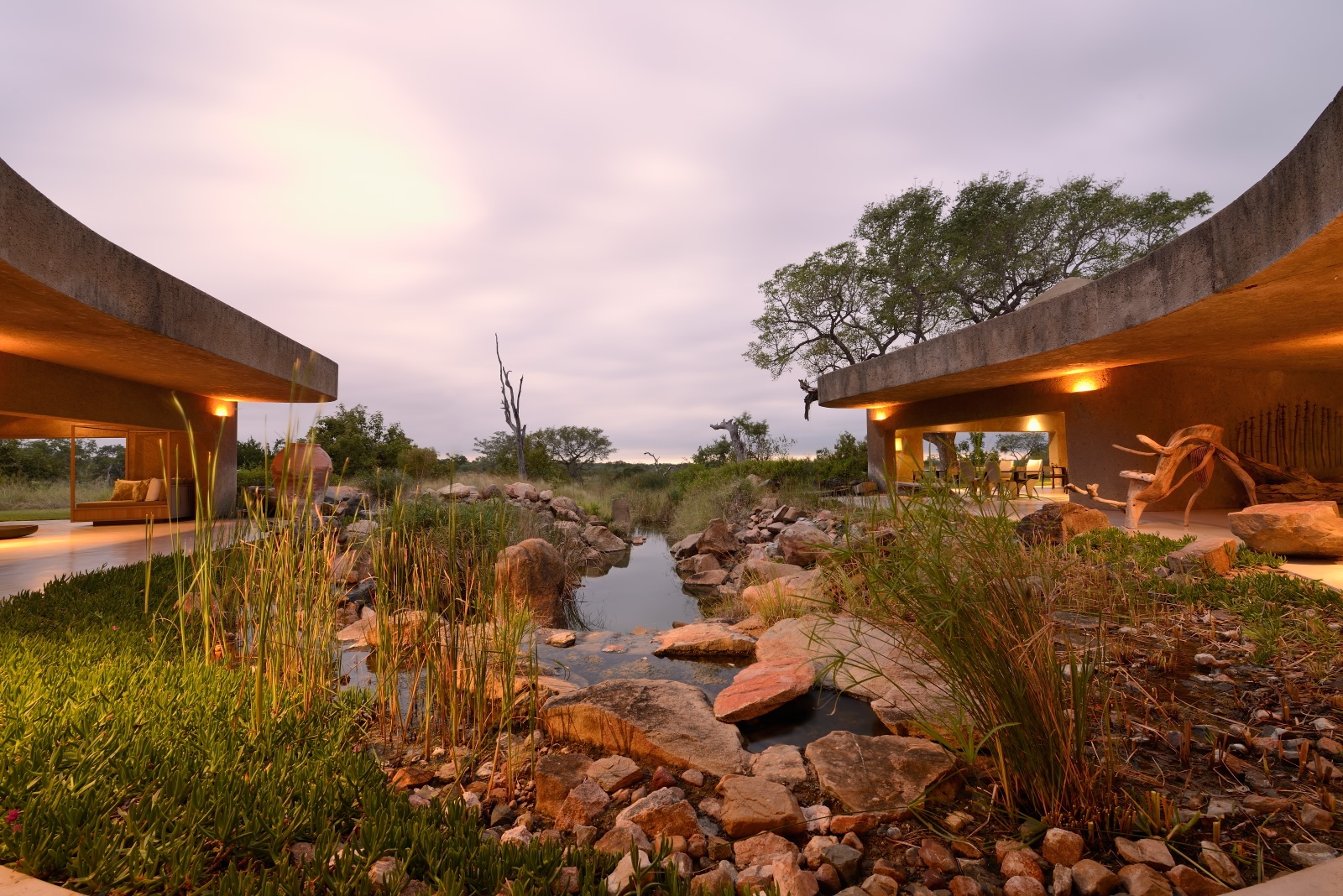 We can't wait to introduce you to our one of a kind lodge in the wilds
A note from our Earth Lodge team