The Rivalry of the New Generation of Leopards and Sabi Sabi
on Aug 08, 2022
It was late and we were just about to call it a night when Daniel called on the radio. She had found Golonyi, a young female leopard, daughter of Ntsumi and a favourite of many guides at Sabi Sabi. We made our way over but by the time we arrived she had moved off into extremely thick vegetation and there was no more visual. We decided to check the next road to the west in case she crossed over in that direction. None of us were ready for what we were about to bear witness to, the start of a new rivalry at Sabi Sabi.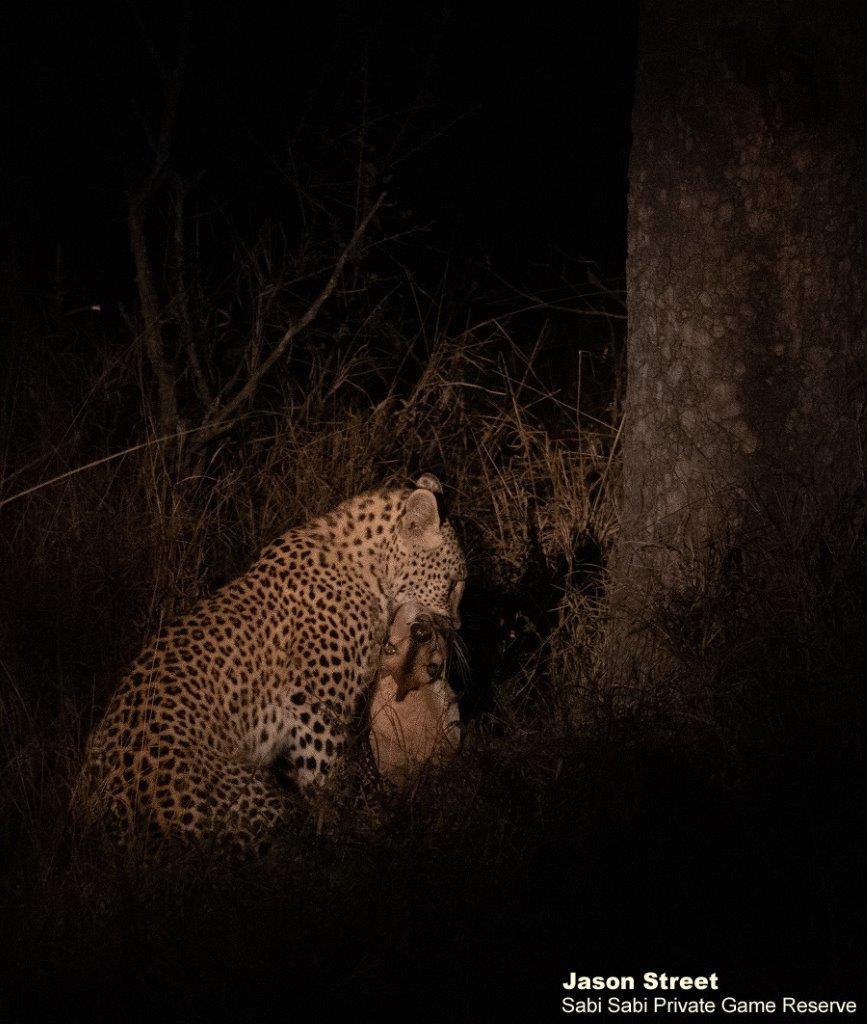 As we turned onto the next road the cries of a small antelope filled the air. We immediately rushed over into some thick vegetation to investigate. On arrival, we found a leopard with a duiker kicking and fighting for its life. A battle it would eventually lose. This leopard was however not Golonyi. This leopard was Tsutsuma, the recently independent daughter of Kigelia. While she must have made a number of kills in recent times, this is the first one we have been able to witness. She did everything you would expect a seasoned leopard to do.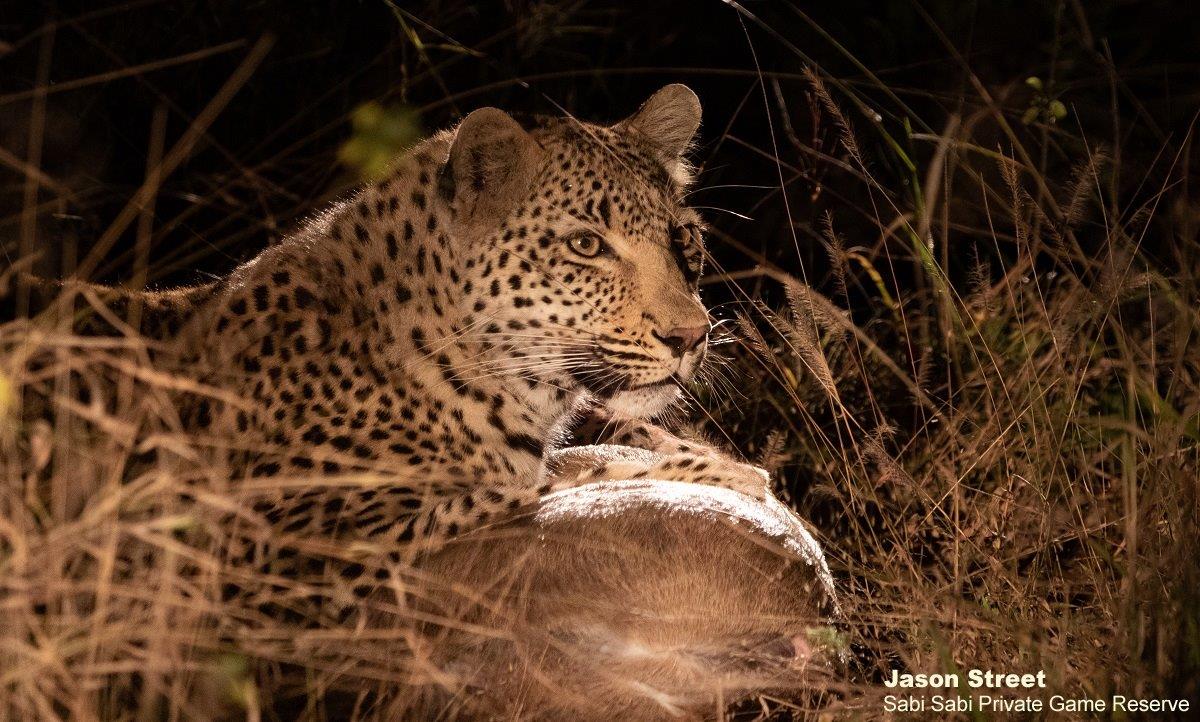 The duiker had not yet taken its final breath when another leopard moved out of the darkness and into the spotlight, it was Golonyi, the female leopard that we had just missed earlier. The cries of the duiker must have caught her attention too and she came over to investigate.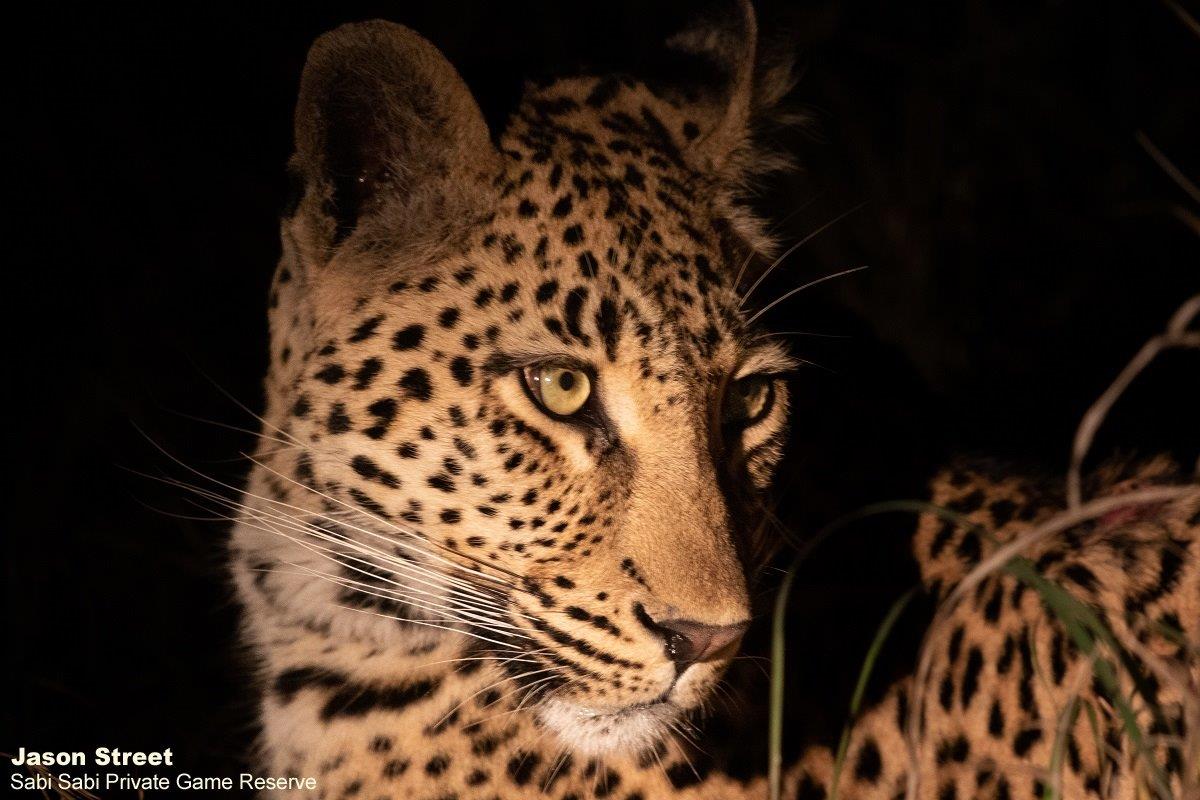 Tsutsuma carried on as if there was no one around, completely ignoring the presence of Golonyi. She knew she needed to hoist the kill before any other unwanted guests arrive on the scene. The kill was dragged some distance to a suitable tree where Tsutsuma managed to hoist the duiker and secure it. This is when Golonyi decided to take her chance and lay claim to the meal that Tsutsuma had worked so hard for. Golonyi made her way up the tree and the two entered into a wrestling match which ended with both leopards, and the kill, falling to the ground.
The growling did not stop here, and the two young leopards tugged on the duiker from each side. Tsutsuma eventually gave in and lay close by watching Golonyi feast on the meal she had worked so hard for.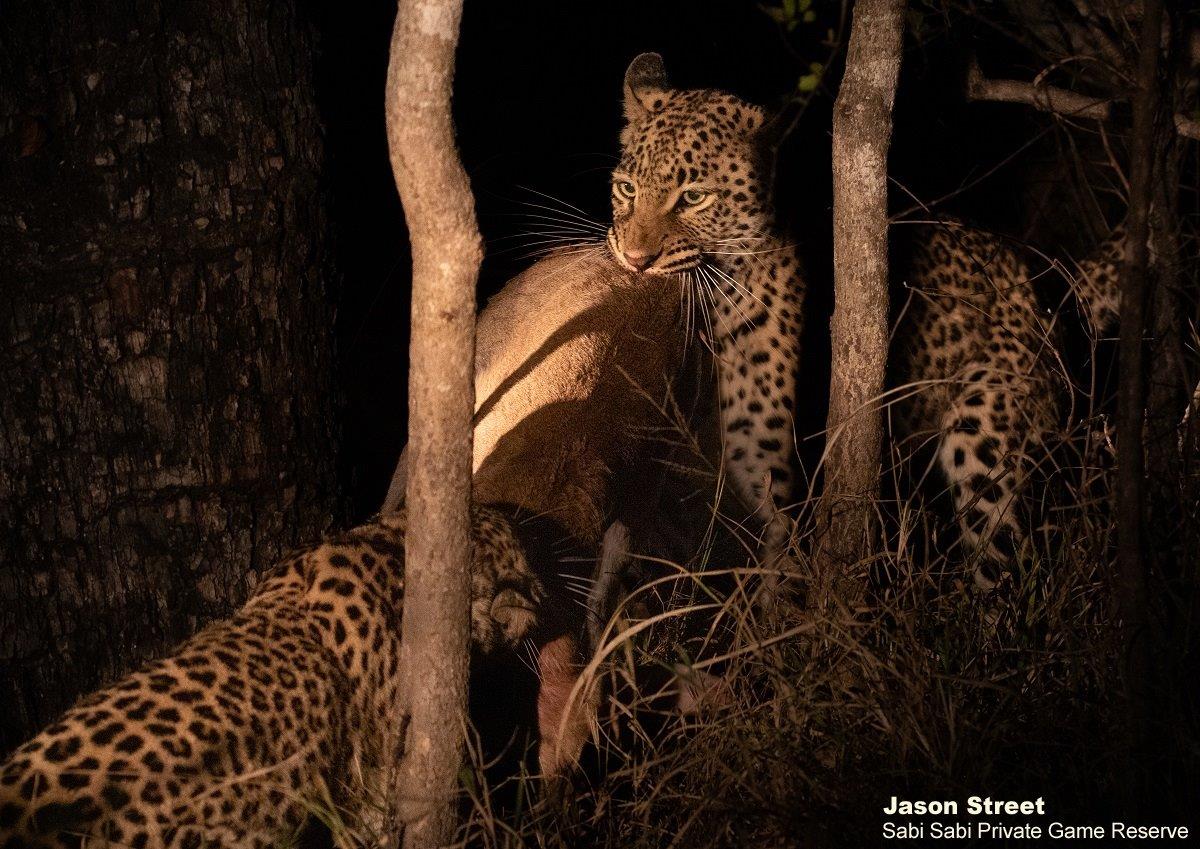 Golonyi too recognised the potential threat of unwanted guests and hoisted the kill back up into the tree.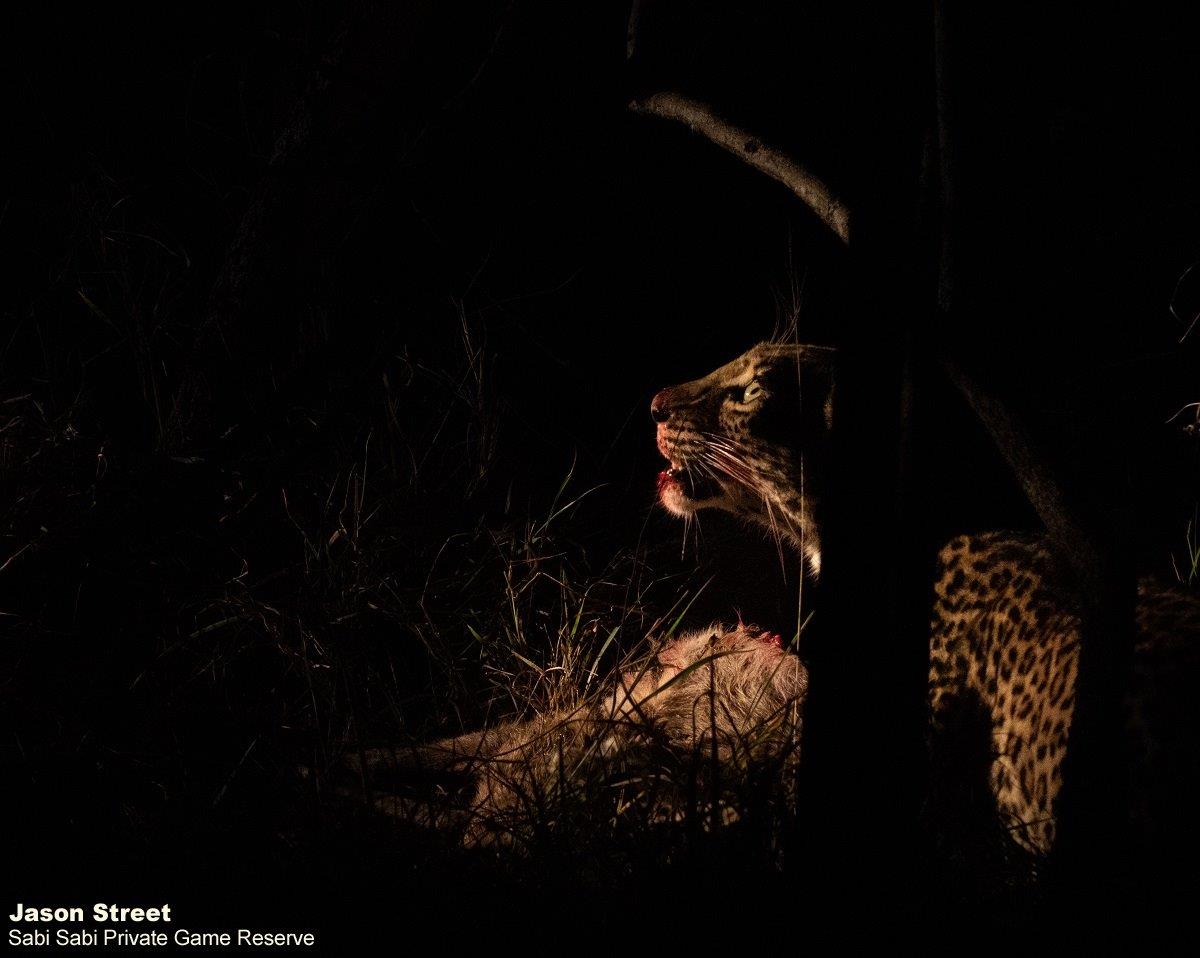 Tsutsuma lay patiently below and waited for scraps to fall. She eventually gained the courage to go up and face her slightly older rival but with no reward while Golonyi kept a very close eye on Tsutsuma below.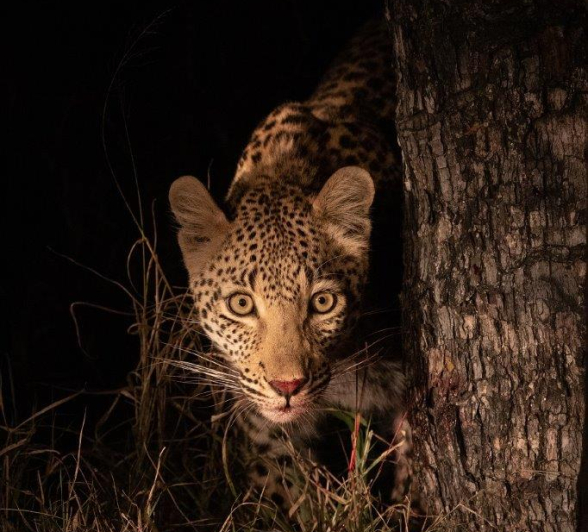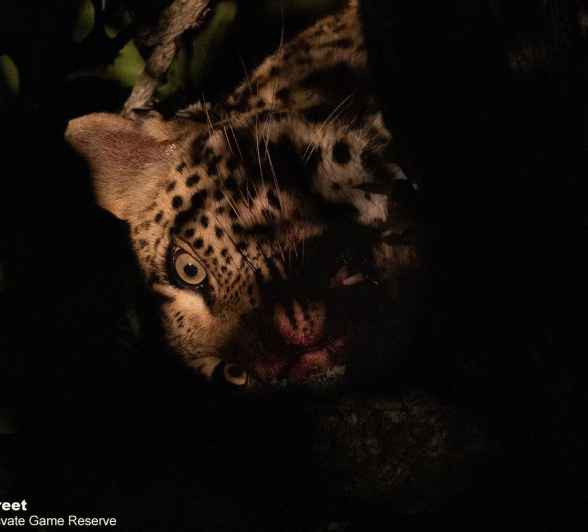 While Tsutsuma did all the hard work this time and reaped very little reward, you get a sense that this is not the last time these young leopards will cross paths. They share a common boundary with territories overlapping in an area densely populated with leopards. This is the start of a new rivalry, and we look forward to witnessing the battles that lay ahead and who knows, next time it may be Tsutsuma that comes out on top.