The Day A Leopard Changed My Life
on Sep 06, 2022
As a Sabi Sabi Ranger, you go through a very strict training program, which starts off with a six-day interview process called Nkombe Camp.
Upon arrival, I could see that all the applicants were from very different backgrounds, and all had very different levels of experience, but we all had one thing in common and that was the fact that we loved nature and guiding. None of us had any idea of what to expect and what the Sabi Sabi team had planned for us, but we all felt like little kids filled with excitement for our journey to start.
Coming from a smaller reserve and only hearing stories about the leopards of the reserve, I was very excited to start the process and get out there to see what the bush had to offer, but with a very big shock, I realised that I was in for a big challenge as we started heading towards the camp. We were challenged and tested up to a boiling point and it was everything except easy but for me! It was one of the most fulfilling experiences of my life.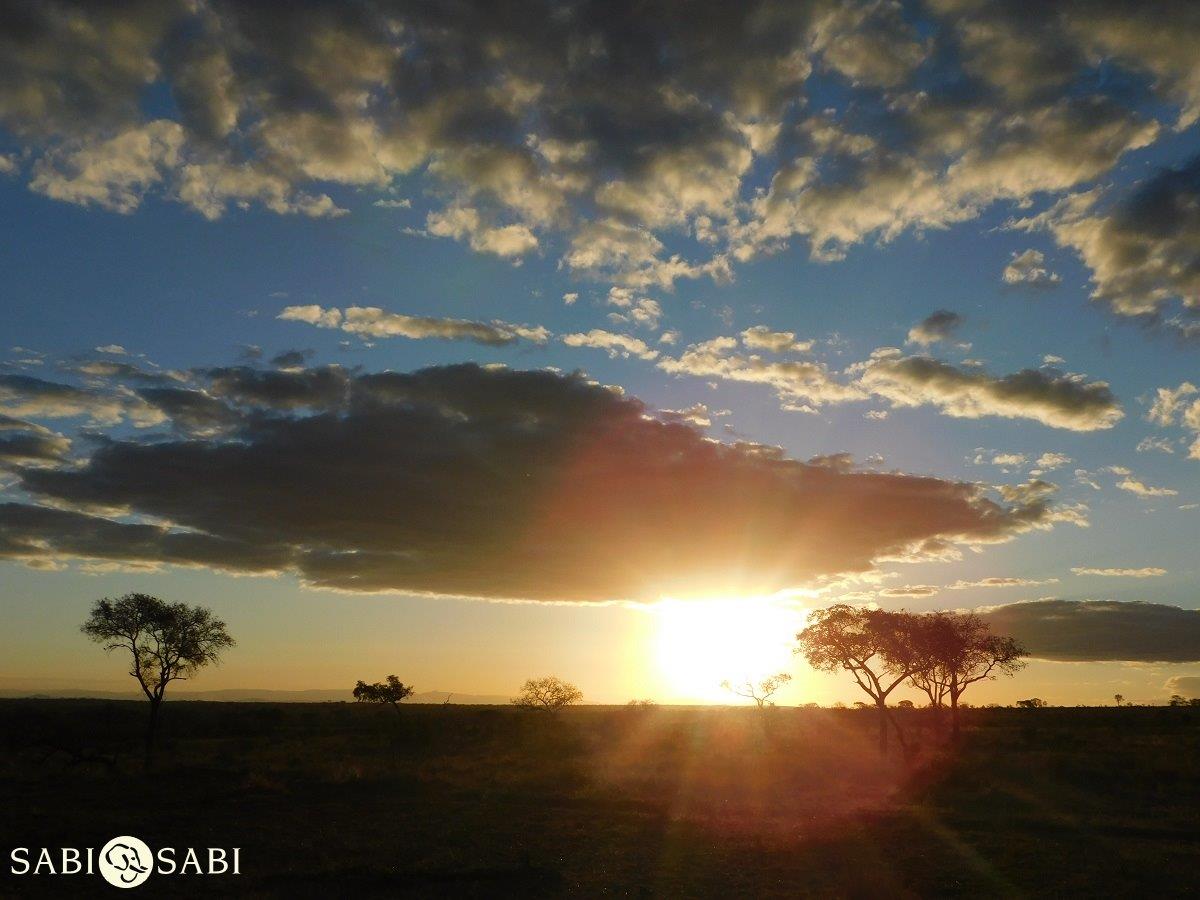 Coming into Sabi Sabi is a dream for any young ranger wanting to grow in their career whether it is growing more knowledge on animals and their behaviour or on how to work with guests, but also it is most probably the best place to be when wanting to learn about the beautiful big cats that call the bush home.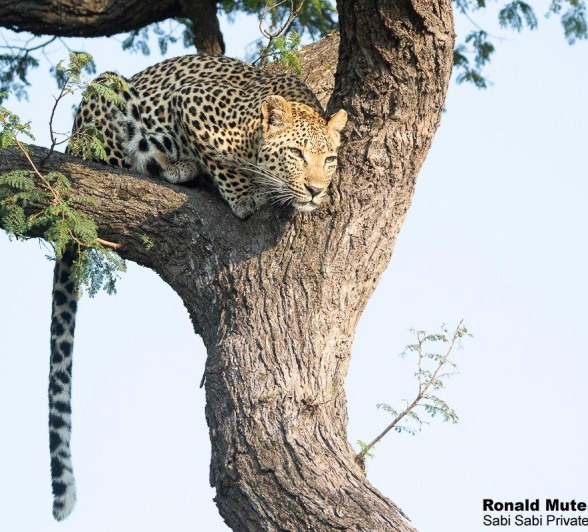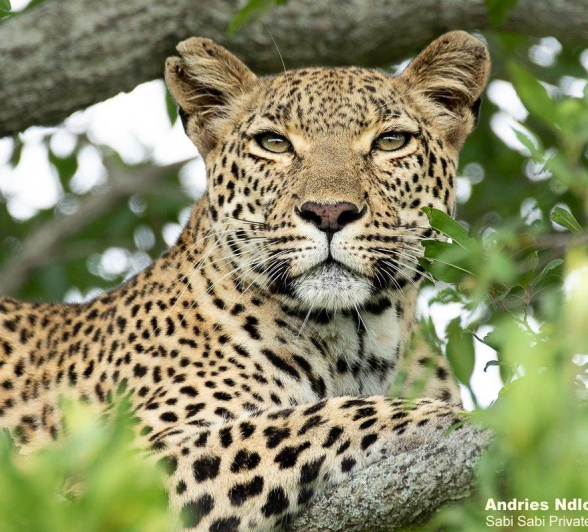 During the morning of our assessment drives, we were all hanging around in the camp and a couple of people had already finished their assessments when we heard Vervet Monkeys calling from the drainage line nearby. We all rushed to the vehicles to go and see what we could find and what was making the monkeys so upset. As we got there, we saw the most majestic male leopard I have ever seen in my life, a male called Dewane.
I managed to end up on the tracker seat and found myself face to face with the massive male, it felt so close that I could see every detail on his face from his spot patterns to the beautiful colour of his eyes. He walked out of the drainage line heading straight towards the vehicle and I was in awe of the size and pure confidence that only a big male leopard can have.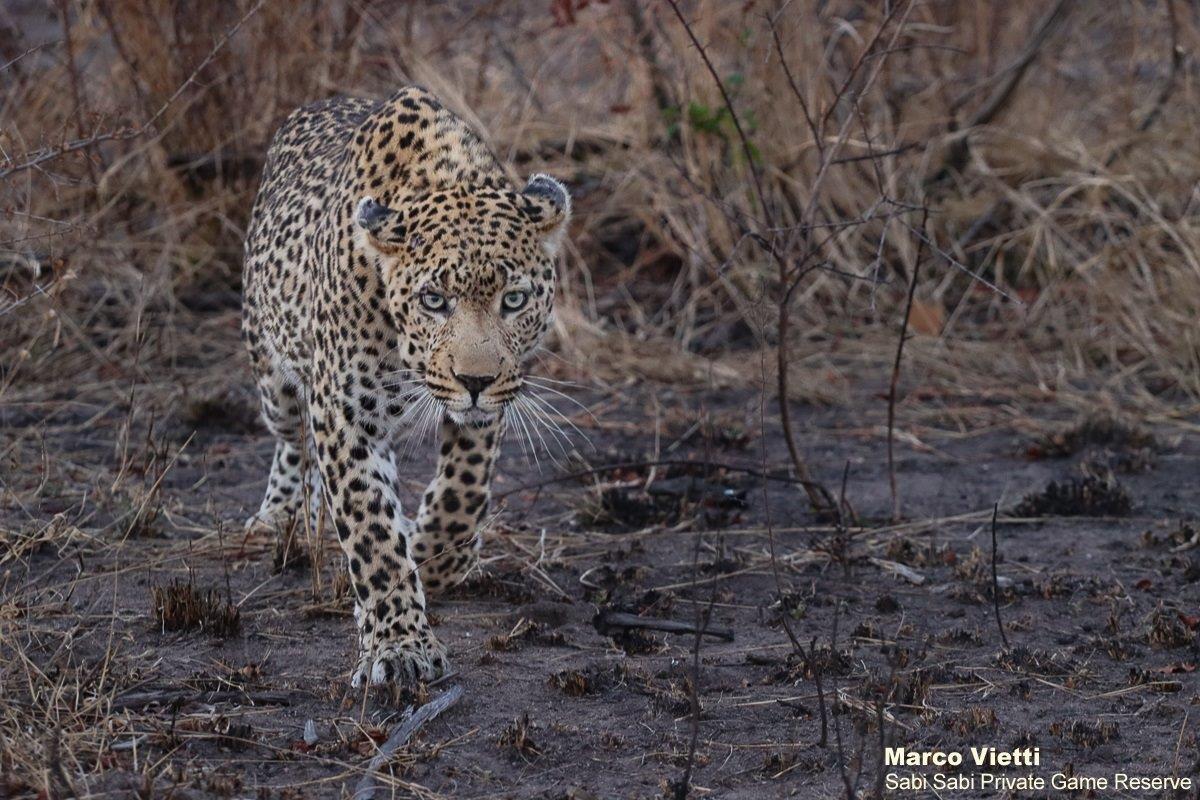 With him coming out and standing right in front of the vehicle he looked up at me on the tracker seat and gave a soft call which before I could try and stop brought tears of pure happiness and joy to my eyes and down my cheeks. I looked back at my very good friend driving the vehicle and could barely get the words out, "He is beautiful". Just like that, we watched him move back down towards the drainage and disappear into what seemed to be untouched nature to my tear-filled eyes.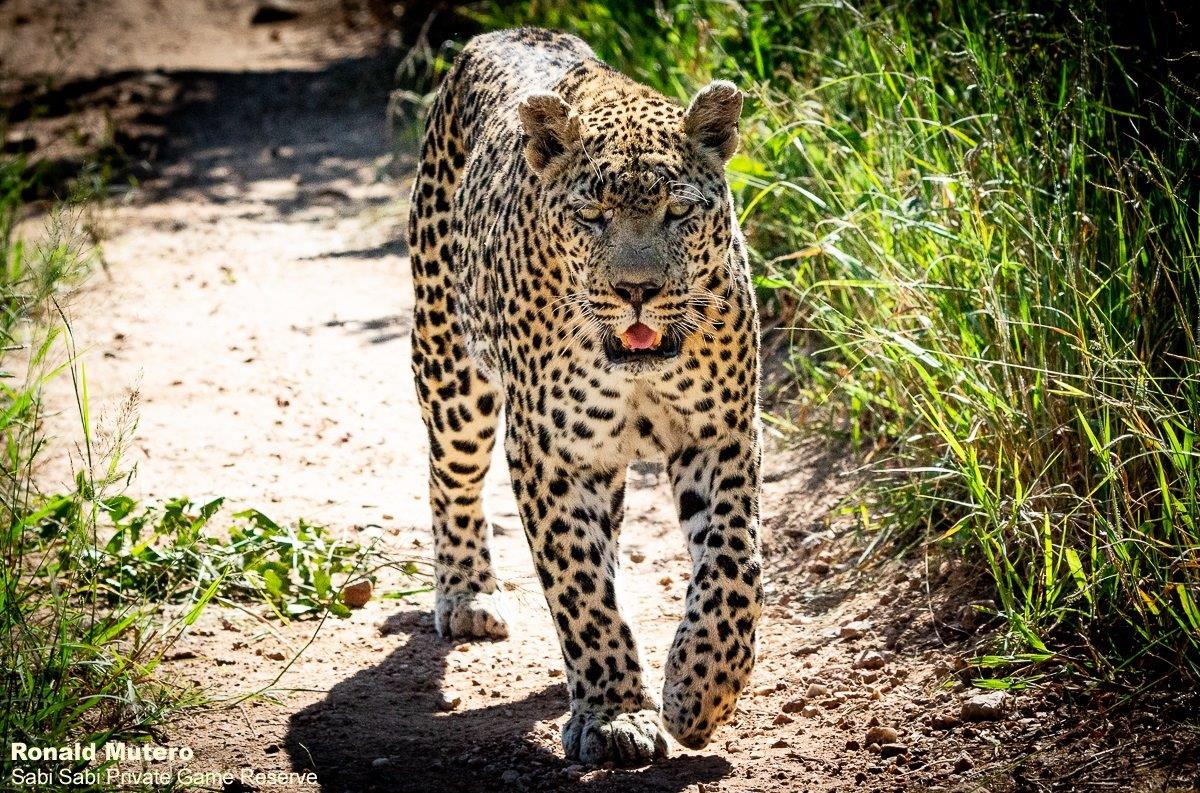 We went back to camp and at that moment, I knew that Sabi Sabi is a place that I want to be and that I could see myself working for a very long time. The whole way back to camp I was overjoyed and had this essence of peace that flooded my thoughts. We got back to camp and reality set in that I was a trainee and had just sat on the tracker seat of a Sabi Sabi vehicle and cried my eyes out in front of the most important people at the company that I might work side by side with. Worry set in that, this might have ruined my chances of getting the position at the wonderful establishment, that was until Ally, one of the mentors, who was very far into her pregnancy at that stage came to me and gave me a hug with the most motherly warmth and looked at me a smiled, at that moment I realised that everyone understands that emotions can sometimes be brought out through the animals and they can make you feel things you would never expect.
After that whole experience from Nkombe Camp to Dewane, I knew that Sabi Sabi was the place for me to go and grow.