stunning, private and immersive
on Mar 05, 2015
"Thank You" does not seem to be enough to express our gratitude for the way that the team at Selati Camp made our wedding and visit truly amazing. They were simply incredible!
From the moment we arrived we were greeted by Mareycke's warm smile and enthusiastic presence. She could not do enough to make us feel comfortable and displayed an overwhelming joy for being at Selati Camp and making our stay memorable; which was absolutely infectious. Nothing was a chore and everything was a genuine 'pleasure'. We will never forget the look of pride and joy on her face as she left our suite after decorating it in stunning fashion on our wedding night!
Brett was the consummate professional. Despite the challenges of recent fatherhood, he was incredibly focused on ensuring that every moment that we spent at Selati was stress free and memorable. Brett could not do enough for us and was flexible, adaptable and responsive at all times. He took such joy in helping us pick the location for our wedding and ensuring that it was set up in a way that was "just right". With his warm and helpful demeanour he is a credit to Sabi Sabi and all it stands for!
The food was incredible and Gift is a truly creative chef who always seemed to know exactly what we felt like each night. Our wedding meal was wonderful! Lindiwe was always warm and friendly and made us feel completely comfortable at all times. We also can't thank Lindiwe (housekeeper) enough for coming to Tanya's assistance and helping her get dressed and ready for the wedding.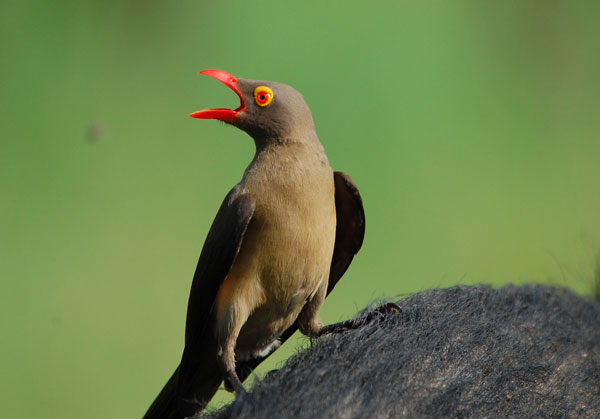 We didn't meet Franscois until our wedding...but did he make an impact. He clearly loves his job and was willing to go way beyond to ensure that our wedding was incredible...balancing music on the iPad in one hand and a video camera in the other. His joy of being involved in our wedding was uplifting. He also assisted in decorating our room and had the same look of joy and pride as Mareycke's. I am certain he has a great future at Sabi Sabi.
Rondy amazed us constantly...the master tracker...who led us to so many incredible sights and was amazing to watch as he displayed his tracking art. He was happy to share his skills and knowledge, and it was a joy to join him on safari.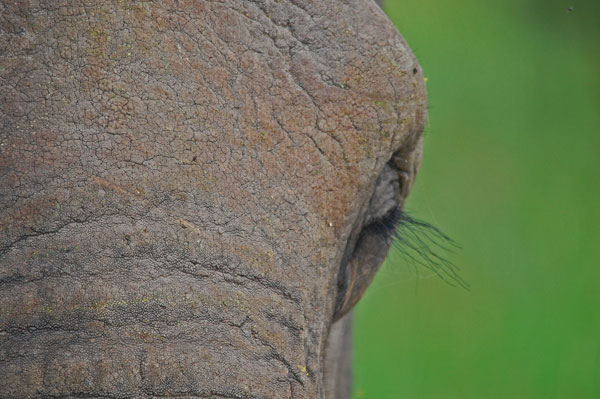 And of course our good mate Rico. Larger than life, with an incredible passion and enthusiasm for his job and the wildlife. His bush knowledge was impeccable and the manner in which he conveyed this knowledge added immensely to the safari experience. His love for all animals was infectious and we discovered through him that it is indeed all creatures great and small that make up a safari. Within a few minutes of our first safari it felt like we were driving around with an old friend instead of a ranger! Rico is one of a kind and we can't stress enough how much he added to the experience.
Our wedding day was truly the most incredible day, which was made even more special by the way the team at Sabi Sabi made us feel. We felt like we were amongst friends and we regard each and every one of them as such. They truly shared our special day, whilst ensuring that everything went seamlessly. It was the stuff of dreams and a memory that we will savour for the rest of our lives.
Last, but certainly not least...Wendy. Wendy made the preparations completely stress free and was responsive and attentive to our needs at all times. The task of organising a wedding from the other side of the world could have been overwhelming, but Wendy ensured that it was even more straight forward than doing it in our own backyard. It was great that she was able to attend to be our witness and was essentially Tanya's bridesmaid...fixing her dress and making sure everything was perfect just like an old friend would have done. Her joy and enthusiasm was obvious!
Selati Camp is incredibly stunning, private and immersive. Our room in itself was an experience and was the epitome of a safari for us...and eating on the deck...words can't describe. We could easily have just driven through the beautiful scenery and enjoyed ourselves, but at least every couple of minutes a wonderful animal or plant (big or small) would cross our path. And of course a close encounter with the most incredible beast in all of Africa...the Dwarf Mongoose...which we shall be lobbying for inclusion in the "Big Six".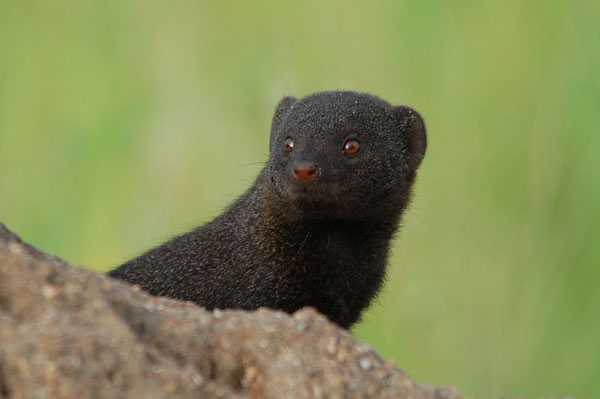 Four days was far too short and we will be back for a longer stay next time. Since leaving Selati we are missing hearing 'pleasure' said in such a genuine way and look forward to hearing it once more on our return.
Could you please pass on our thanks to all members of the team.
A part of us will always be in Sabi Sabi!
Terry and Tanya Linford - Queensland, Australia