In Praise Of Ben And Dolan
on Dec 24, 2014
We had the pleasure of meeting two wonderful Sabi Sabi ambassadors on your team.... our ranger Ben Coley and tracker Dolan.
Our entire experience at Sabi Sabi Bush Lodge was wonderful in every way, but we have to admit that we came mainly for the safari drives, and our expectations were exceeded on each drive - to a great extent because of Ben and Dolan.
The extraordinary animals contributed richly to the experience of course, but it was Ben and Dolan that made it so special.
First, they found what we have to believe was an unusually high number of different animals, reptiles, and birds for us to see, and having witnessed how frequently they found the animals by tracking them, we fully appreciate that what we were able to view was due to some luck and lots of their professional experience!
Additionally, we learned so much about the animals, the environment, tracking techniques, and so much more that our heads are still spinning.
Ben's encyclopedic knowledge about everything was fascinating to listen to and helped us really understand what we were seeing.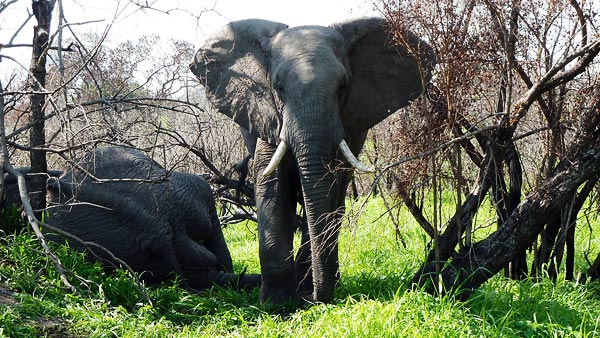 We can't compliment Ben and Dolan highly enough.... they are consummate professionals clearly dedicated to their craft and enjoying their work. Their passion for their work came through loud and clear and their enthusiasm was contagious. Ben was patient with all our questions and let us linger as long as we liked at each sighting. We never felt rushed - even when we spotted a male leopard on the drive back and were already running late. It was an extraordinary moment, made more so because of Ben's narrative and Ben and Dolan's sensitivity to giving us ample time to enjoy the sighting. Both gentlemen clearly understand that they are also in the customer service business and they are fine examples of what great customer service can be.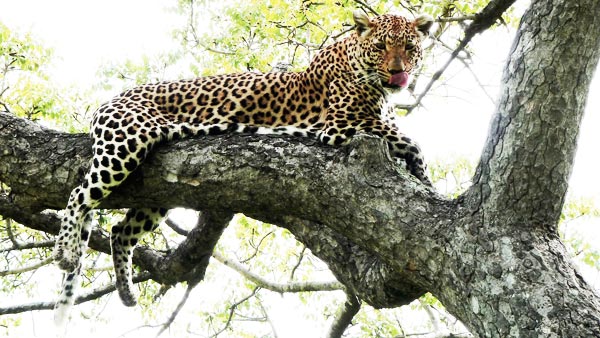 Each drive and walking safari was a marvel and their warm and personable styles made us feel very comfortable. They are also very funny and we laughed a lot. We feel very lucky to have had the opportunity to spend a week with Ben and Dolan and we hope you will commend them for jobs very well done. You are fortunate to have them in your employ - they are everything we hoped for from Sabi Sabi!