Lose Your Heart To Sabi Sabi
on Feb 01, 2017
February is here – the season of romance, the time of planning indulgent surprises for the love of your life.  And what says I LOVE YOU better than a luxurious getaway at the award winning 5-star Sabi Sabi lodges.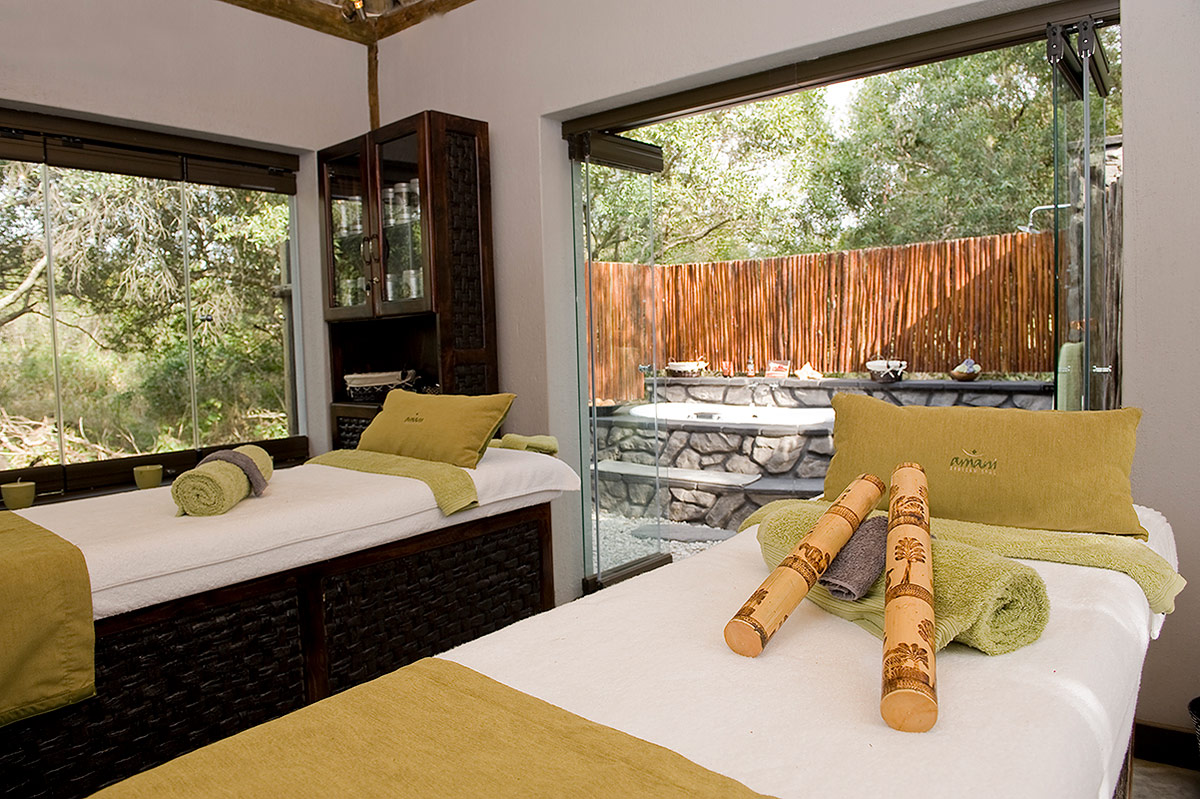 Need some calm after the riveting excitement of close encounters with Africa's wildlife? Come relax, unwind and feel your body and mind let go at either of our beautiful Amani Spas, one at Earth Lodge and the other at Bush Lodge. Professional therapists offer a delectable menu of relaxing therapies - including shared treatments and massages. Choose a couples treatment room, the secluded outdoor Jabula Deck at Earth Lodge with its view of the African bushveld, or even a private in-suite treatment.  'Lillian Terry' aromatherapy oils are gently kneaded into strained and stressed muscles, while 'Team Dr. Joseph', an imported Italian product made from wild foraged ingredients, combine nature and technology for rejuvenating facials. 'Matsimela', a fragrance-free local range used in the Amani Spas ensures an all-natural, holistic indulgence.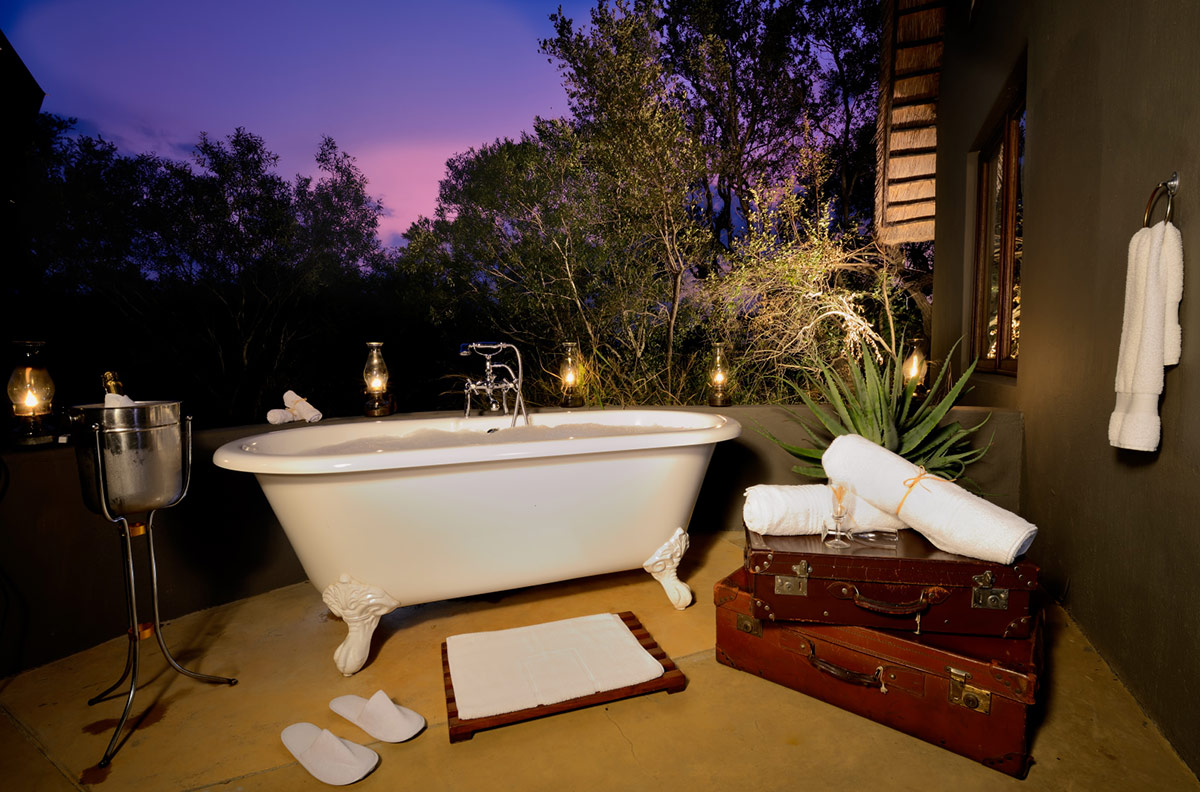 The yesteryear ambience and soft light from lamps and lanterns gently wrap around canopied beds, rich linens, antique furniture and railway memorabilia at Selati Camp. Deemed the most romantic of all the Sabi Sabi lodges, Selati Camp boasts the Lourenco Marques suite - a must for honeymooners or the romantic at heart. Private picnics for two on the Selati Camp decks can be arranged for uninterrupted, secluded moments.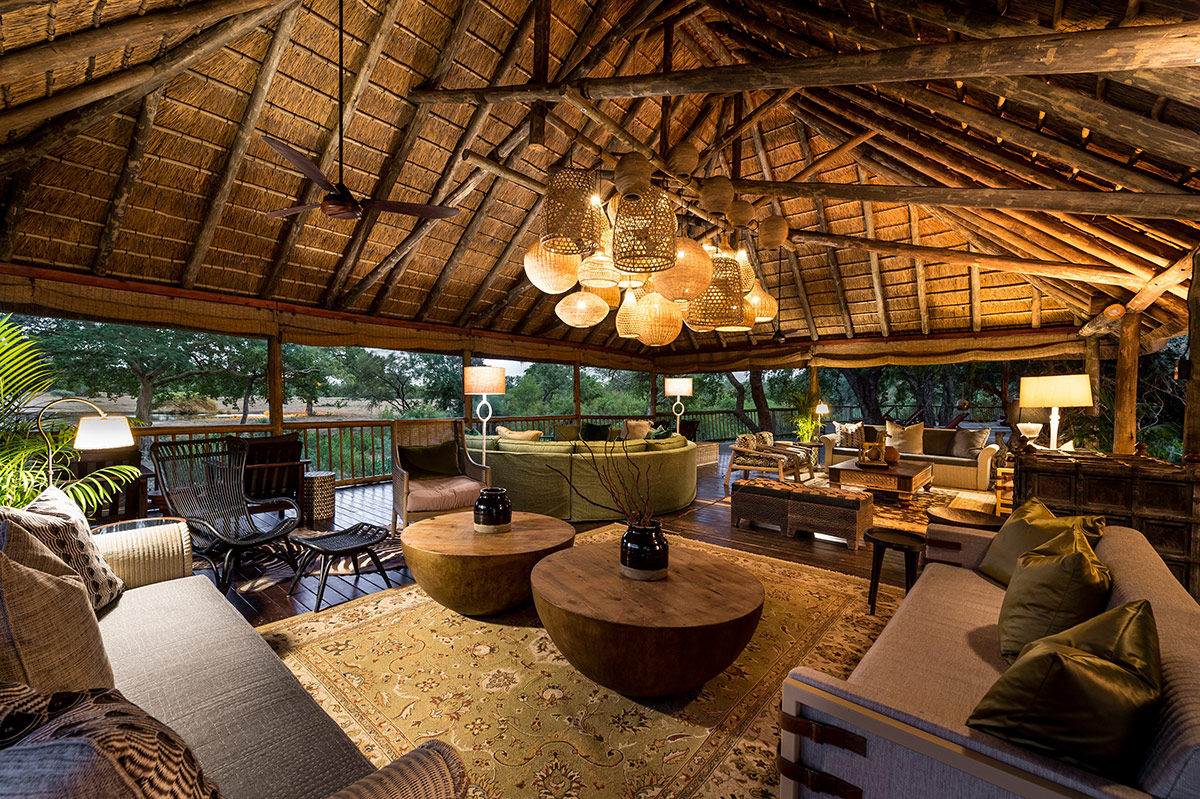 Your luxury "home away from home" awaits at Bush Lodge, where petal-strewn suites, sensuous aromatic baths, chocolate delights and candle-lit dinners are perfect for a trip to ignite or rekindle a special relationship. Sip on crafted cocktails and enjoy Sabi Sabi's fine wines in the outdoor lounges, while watching animals slake their own thirst at the waterhole beyond.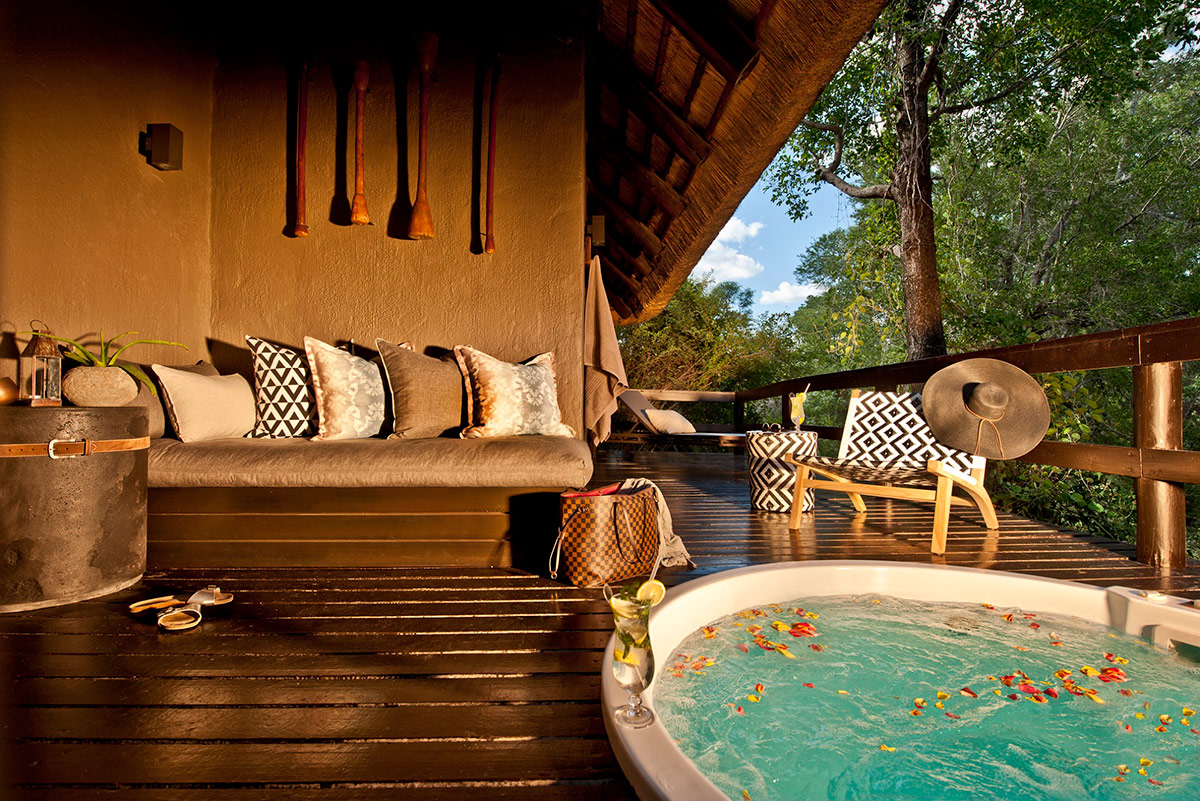 Little Bush Camp offers quiet and relaxation with the Msuthlu riverbed as backdrop. Wonderful days at this intimate camp begin with secret breakfasts for couples in cloistered spots, overlooking ancient riverine trees, and end in private spa baths tucked away on each suite's wooden deck.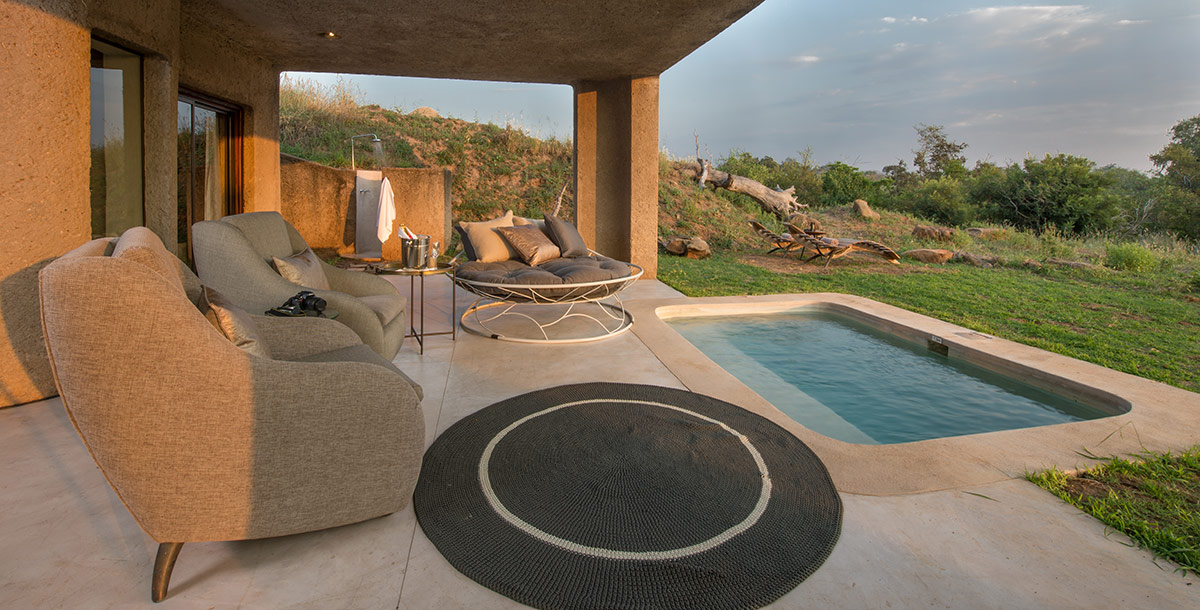 Private plunge pools at each exquisite Earth Lodge suite offer a refreshing break from the summer heat. Huge magnificent suites and glass-fronted bathrooms with indoor and al fresco showers invite the surrounding bushveld in. The award-winning wine collection preserved in the remarkable cellar, paired with the option of a private dinner afford an exceptional and memorable fine dining feast.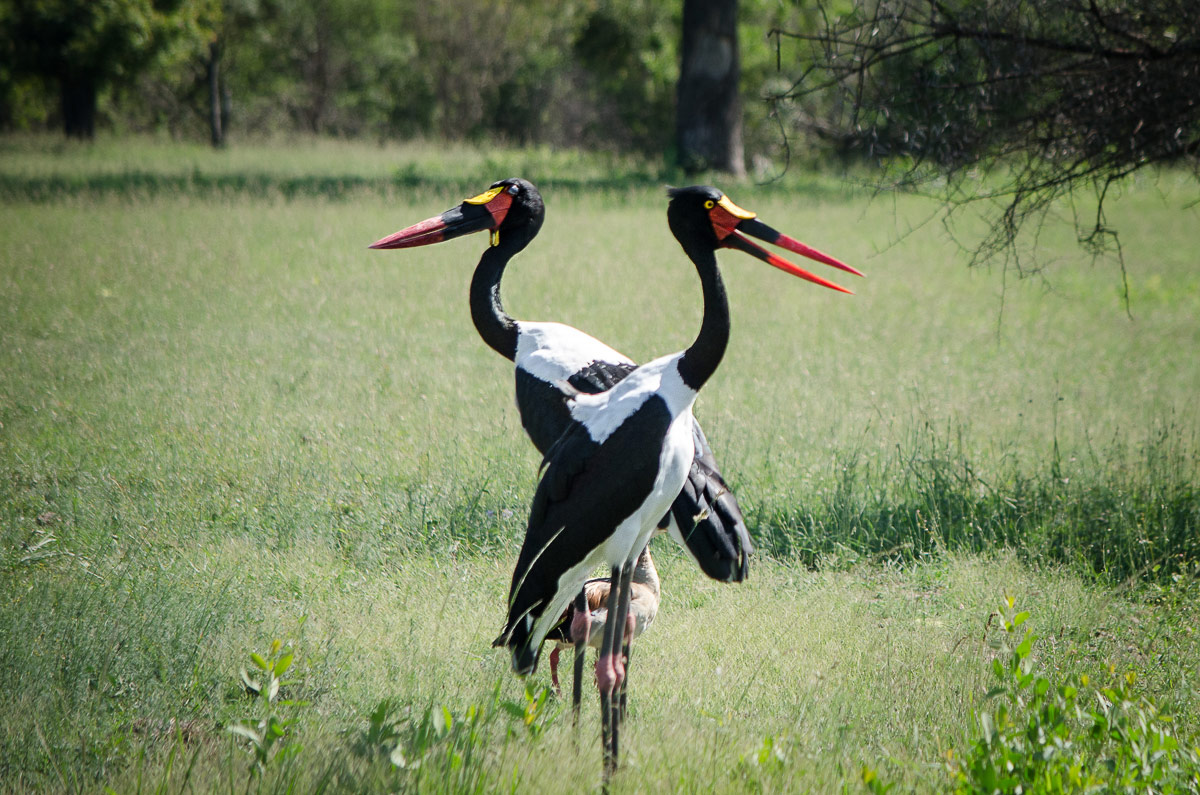 The famous Sabi Sabi safari experience offers the rare sight of true monogamy in the animal kingdom. Here, for many bird, antelope, mammal and even insect species, every day is Valentine's Day. Dainty Klipspringers with thick, bristly coats spend their days prancing on the tips of their hooves, constantly within a few meters of their partner. Following a spectacular courtship, the Bateleur eagle (French for "tightrope walker" because of its 'wing-rocking" way of flying), pairs for life, as does the Saddle-billed stork, with its striking plumage. One of the most colourful birds of prey, Bateleurs even migrate as a pair, returning year after year to the same nest. A pair of timid Side-striped jackal has lived close to Earth Lodge for many years. In some species of the termite family, the king and queen form lasting bonds amidst their colony of offspring. Whatever the species, when in the African bush, love springs eternal!
Over the past year we have introduced a number of our staff who live and work on the reserve, making our jobs at Head Office so seamless.  We thought it apt to introduce you to some of the faces from our head office, who work hand in hand with the team on the ground at Sabi Sabi.  This week meet Louise Barlow, who has been with Sabi Sabi since 2000, and has seen this brand evolve into the icon it is today.   Like every one of her colleagues, Louise is proudly and passionately part of the Sabi Sabi family.