Focus On Fabulous Food
on Dec 19, 2014
Earth Lodge's two chefs have completely different catering backgrounds, but what they have in common is a love of the creativity of cooking and the joy of preparing dishes for an appreciative audience.
As a youngster, Lara Whyte was a fascinated audience as she watched her mother cook and bake. She outgrew her childhood ambition of becoming a bank manager and studied at the Prue Leith College of Food and Wine. Her training and passion for food, combined with a deep love of the African bush, makes being a chef at Earth Lodge her dream job.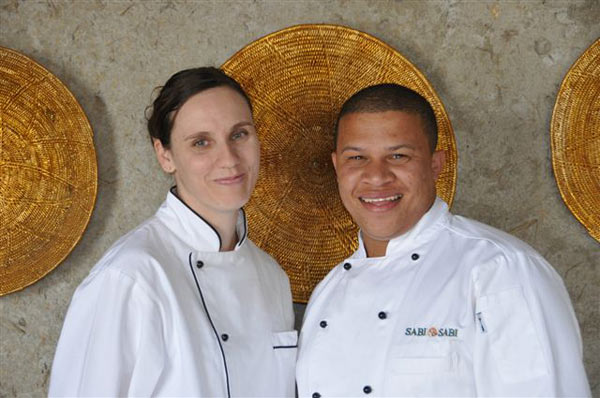 Working alongside her is Darrol Patterson, whose first job as army chef couldn't be further away from the 5-Star kitchen he runs today at Earth Lodge. He too grew up helping in the kitchen, learning the basics of cooking and then perfecting his skills to earn a formal culinary qualification.
While Lara has a sweet tooth - her favourite wine at the moment is listed as wine gums - and Darrol prefers savoury tapas style fare, both use as much fresh local produce as possible to create mouth-watering dishes for guests. A wonderful example of their joint innovation is the mushroom tortellini that recently appeared on the Earth Lodge menu. The pasta is made from scratch of course, using a traditional Italian recipe. Filled with four different kinds of mushroom, the dish is finished off with smoked macadamia nut oil, truffle oil and garlic foam to create a scrumptious blend of local and international flavours.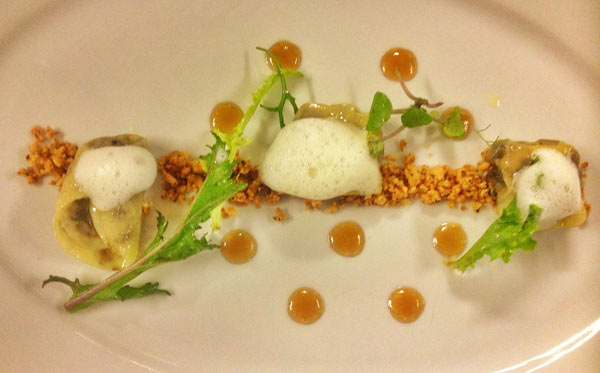 Each meal at Earth Lodge is carefully thought out, freshly prepared and crafted by both Darrol and Lara, with the support of an enthusiastic team of kitchen staff that has been at Earth Lodge for years. With a fully a la carte menu, the chefs often discuss choices with guests and adapt dishes to suit different tastes and occasions. The waiters serving Earth Lodge's guests are Marcia, Goodness, George, Thomas and Eric. Some of these well-loved servers have formed part of the Earth Lodge team since the lodge opened its doors.

Darrol and Lara both love the outdoors so working at Sabi Sabi is an ideal environment for them. They believe that the Sabi Sabi safari experience is enhanced by delicious cuisine that reflects the bushveld style yet matches the highest culinary standards. Everything from delicious game drive snacks to full boma dinners is freshly prepared and homemade. Pairings from the exceptional wine cellar filled with the finest local and international wines, champagnes and assorted liqueurs complement the delicious food.
Every meal, be it a surprise gourmet picnic, an al fresco lunch looking out over the bushveld or a delectable boma dinner around a roaring fire, our talented chefs put their heart and soul into creating menus to remember.