Earth Lodge Shines
on Dec 06, 2016
Earth Lodge is a masterpiece....with remarkable, innovative architecture which is art in itself. In 2011, the lodge was completely renovated to reflect the mineral wealth and glory of South Africa, and more recently our design team were tasked with adding and blending in a few more subtle touches to further enhance the already magnificent design. The lodge was already a beautiful study of metallic hues and earthy tones, but the new soft furnishings, specially commissioned lighting and glorious relaxation areas have been masterfully blended into the original design.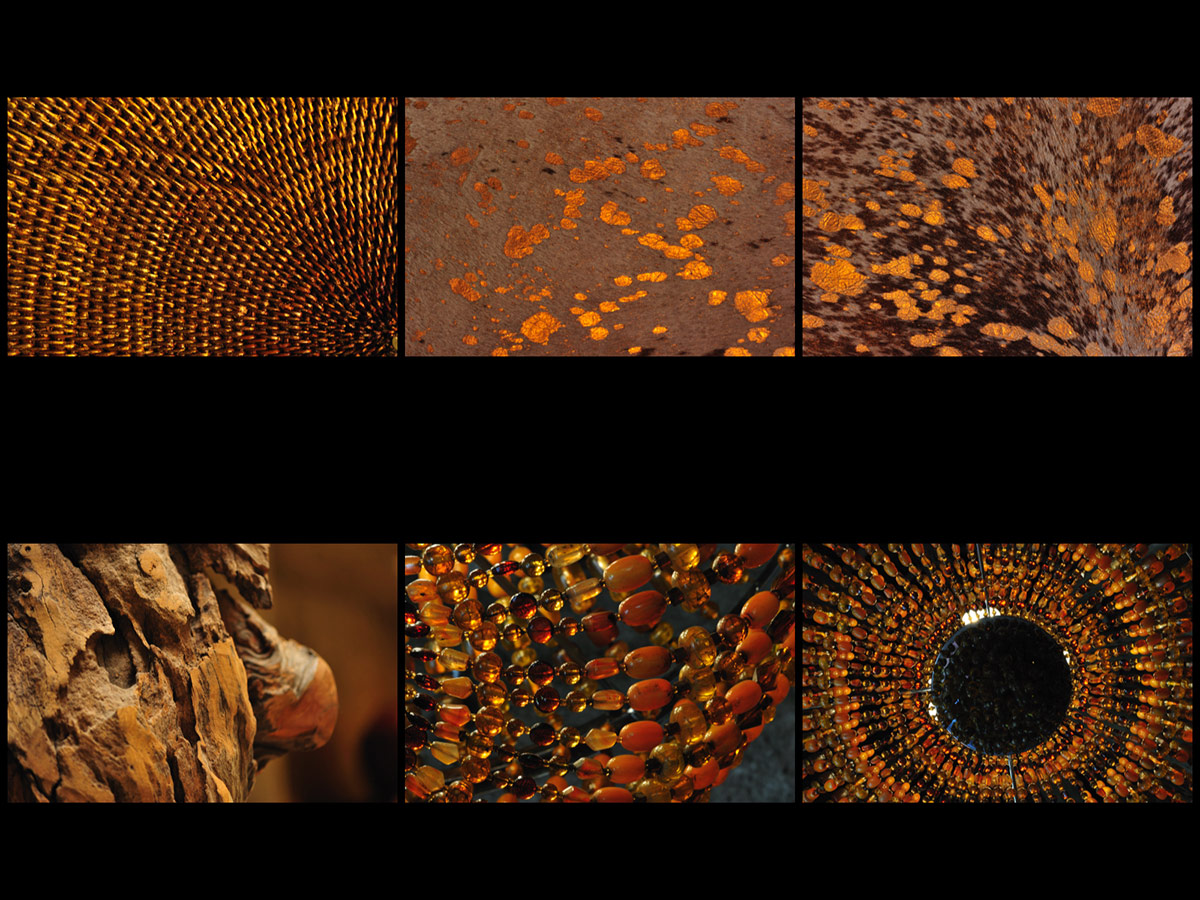 Not wanting to change too much of the already amazing mould – the lodge is so cleverly sculpted into the earth that elephants wander onto the rooftop - ingenious decorative pieces have been added.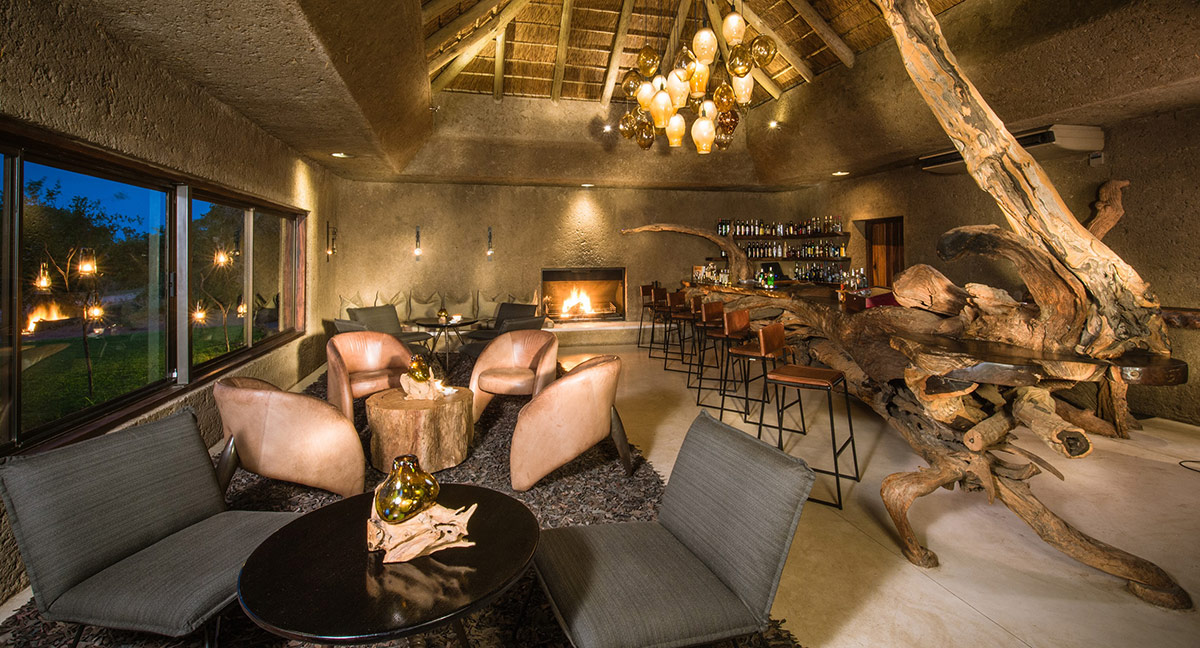 In the bar area magnificent hand-blown glass globes in various amber tones combine to produce a stunning chandelier that takes centre stage, and unique hand-crafted magnifying glass candle holders create an unusual and eye-catching feature for those enjoying a pre-dinner drink. New, comfortable chairs in varying shades and textures are a tactile and visual delight.
Artfully chosen eclectic outdoor furniture grouped to create special quiet spaces are a wonderful outdoor enhancement for the suites.

The underground wine cellar has been remodelled to open up the space and better showcase the restyled alcoves housing Sabi Sabi's impressive collection of award winning wines and champagnes. Gently lit by masses of candles on a metal chandelier, the master crafted wooden banquet table and beautifully upholstered chairs create a perfect setting for private dining, wine tasting or special occasions.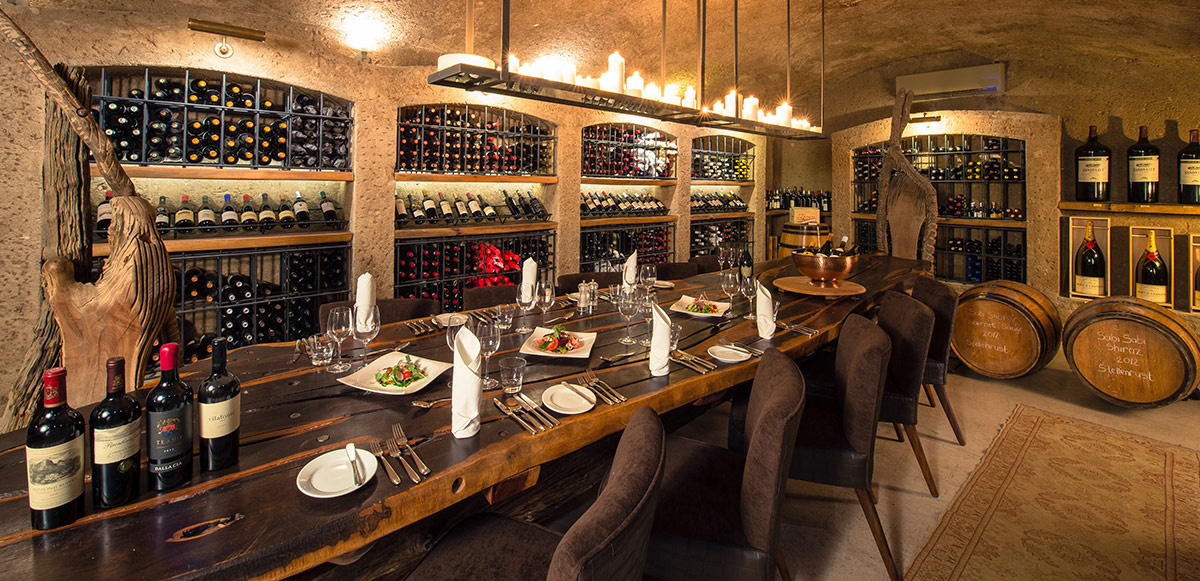 Being at one with nature is core to the Earth Lodge philosophy, and a stunning new sunken fire pit lounge is the perfect addition as a place to relax and soak in the sights and sounds of Africa at night. The circular recessed hollow, alluringly placed overlooking a lit water feature, allows guests to chat quietly around a blazing log fire, marvel at the canopy of stars overhead and indulge in a delicious nightcap before retiring for the evening.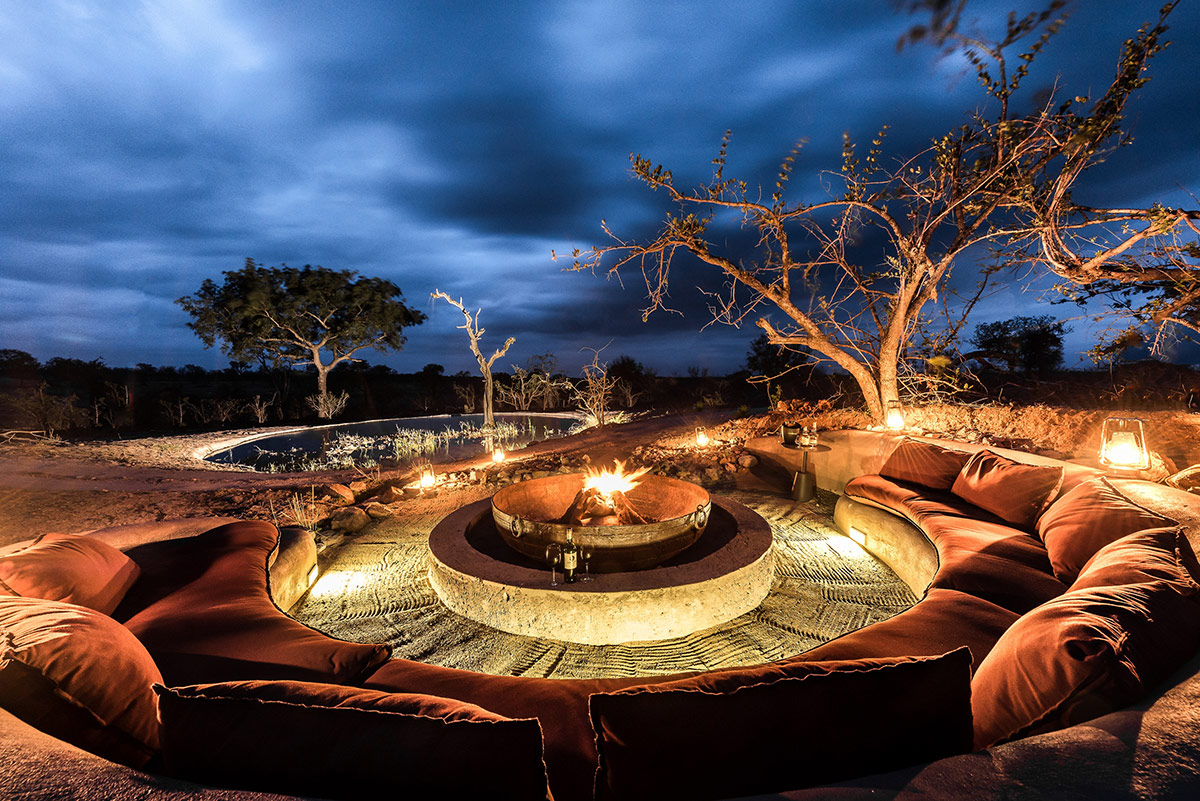 The designers did not feel the necessity of bringing clutter into this organic space. The additions were to highlight the fascinating way natural light plays with the time of day and to bring the focus back to the uniqueness of the lodge – the raw wood hand-sculpted pieces by Geoffrey Armstrong, the use of metallic 'African' colours throughout, the rough textures of the unadorned walls and ceilings. Put simply – Earth Lodge needs no fuss – this lodge's remarkable architecture is inherently its own work of art.