A tribute to all mothers
on May 11, 2017
As Mother's Day approaches, it is a special time to reflect on the Mothers of the Sabi Sabi bushveld -  humans as well as other species.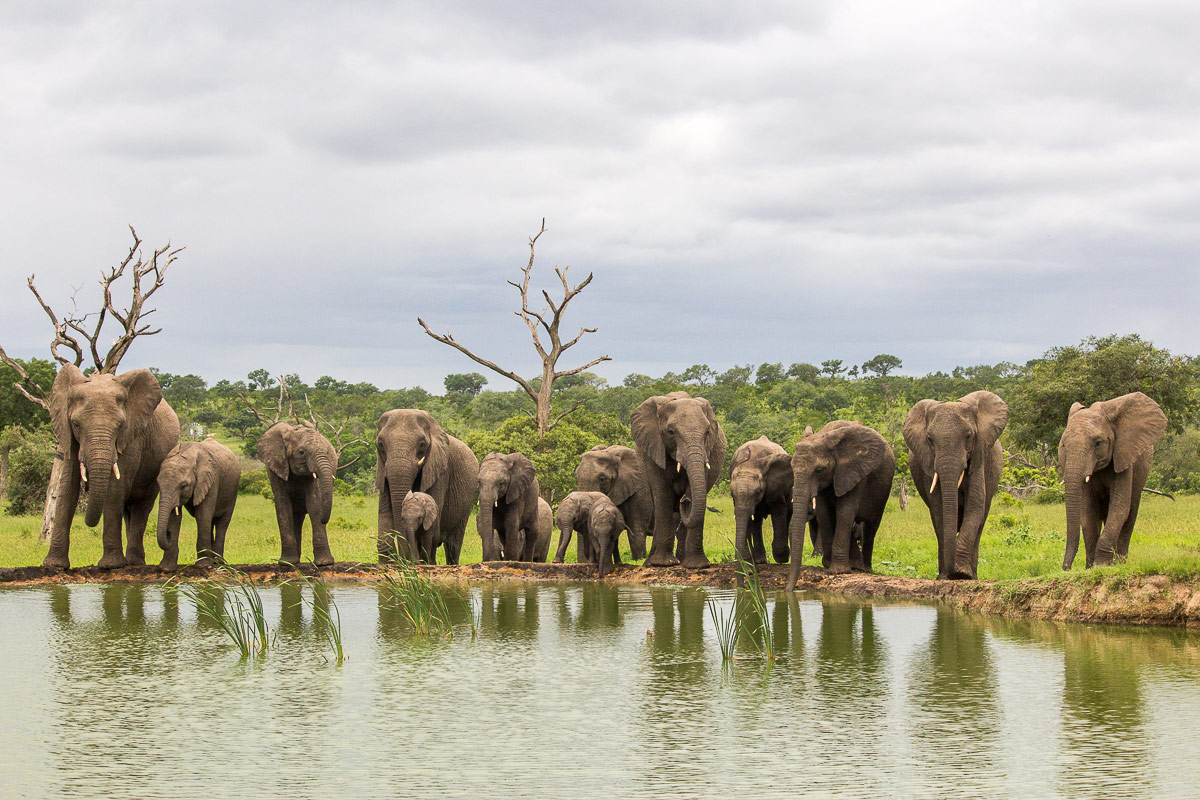 Maternal instinct is a powerful force, and many animals on the reserve are fiercely protective of their young. The African elephant is a wonderful example of nurturing and caring in the animal world. With a staggeringly long pregnancy (22 months), the very large – about 100kg! - baby elephant is born into a matriarchal society. It will be protected by its own mother, and other females in the herd for several years. This nurturing upbringing teaches elephants about social behaviour in later life, much like the socialisation of human babies as they grow and explore. There are so many species of animals in the wild which are great examples of child-caring, far too many to list, but many lucky visitors have watched as rhinos chase their young out of the way of danger, as lionesses snarl and snap at the males in their pride if their cubs appear threatened, as hyenas - another matriarchal society - herd their cubs back into their lair at the slightest hint of a threat (not an easy task as these youngsters are very active!). Even birds make huge sacrifices of freedom to raise young; e.g. the hornbill which remains sealed into a hole in the trunk of a tree until her eggs hatch.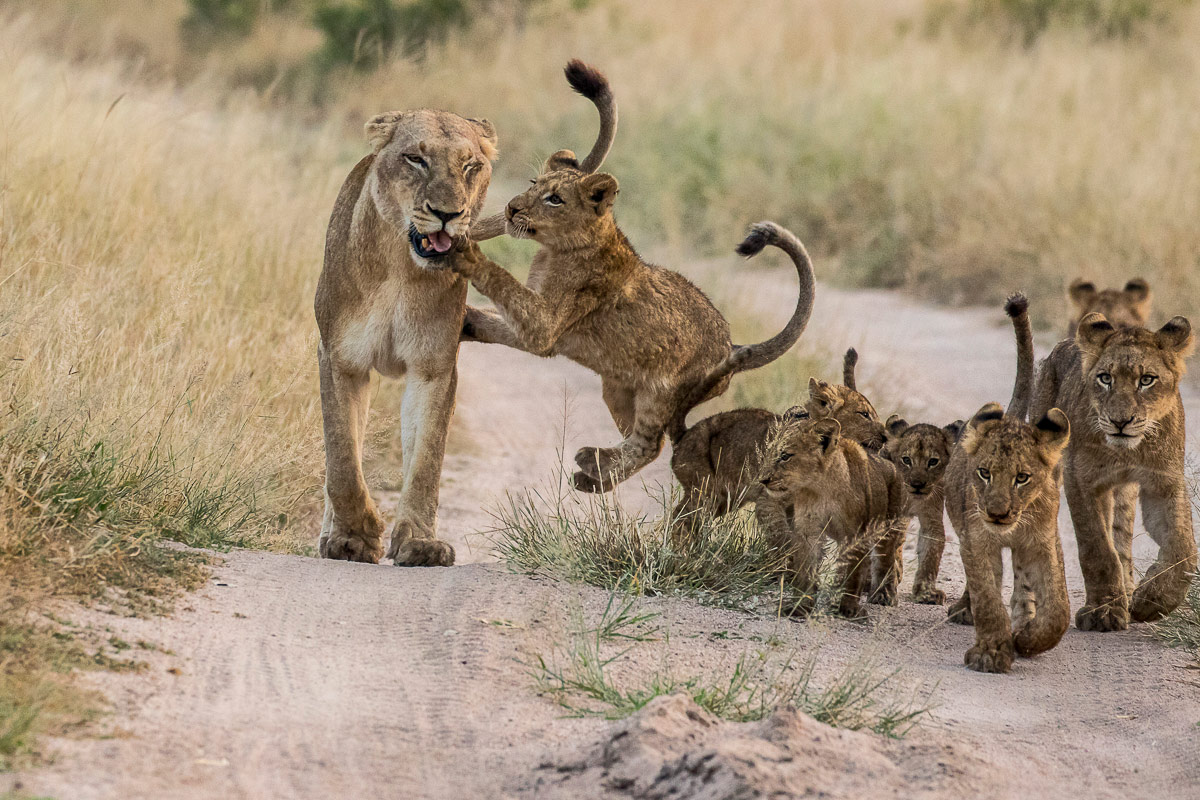 Sabi Sabi has several married couples living on the reserve with their own young "bush babies". What an incredible environment for these children to thrive and grow. Sabi Sabi Private Game Reserve is a proudly family owned business with a culture of showering care and attention onto our guests, making them feel instantly at home. With so many families living and working together, it is a natural extension of their lives for our wonderful employees to welcome visitors and afford them the quintessential African hospitality for which Sab Sabi is renowned.

The warm, friendly and highly competent women who work and live at Sabi Sabi capably organise their family lives, caring for their children and juggling careers as Managers of our 5-star lodges, heads of departments and guides – all exuding a natural warmth in their various areas of responsibility. In the tourism and hospitality sector, working hours are long and irregular, yet our dedicated mothers still find time to prepare meals, assist with homework and spend precious off-duty hours with their children. Education for the resident youngsters, whose parents work on our reserve, is provided in a specially built class-room. Although the school teaches a recognised curriculum, a lot of the learning uses nature as its example. Of course we take every opportunity to instil a deep love and respect for the wilderness in our children!
At Sabi Sabi Bush Lodge, particular attention has been paid to ensure that young visitors are fully welcomed. Our world-renowned EleFun Centre is a safe and fun-filled area where children of up to 12 years of age learn about the environment, make friends and create special memories. The EleFun Centre is managed by caring and professional women, who take great pride in encouraging our little guests into becoming the conservationists of the future.  The emphasis is on learning about the natural world and how our behaviour impacts on it now, and in the future. Serious messages about conservation, saving water, and recycling are conveyed through age-appropriate activities, stories and art projects to keep little hands and minds busy.  

Throughout Sabi Sabi's long history women have played an integral role in its success – working loyally, as they ensure that we remain an award winning, world class destination. We are proud to watch and encourage our team, women and men alike, as they grow, thrive and reach their full potential in this very special place on the African continent.
Wishing Mums across the world a Happy Mother's Day, from our Sabi Sabi home to yours. 
We introduce you to one of our most gracious Sabi Sabi family members - Lauren Wyndham, who apart from managing Bush Lodge (our world class family destination), wears many other hats - both professionally and personally.   Lauren manages her lodge and family life with absolute grace, fortitude and ease and embodies the Sabi Sabi spirit of excellence.
____simple_html_dom__voku__html_wrapper____>