You will never know your limits unless you push yourself to them!
We are so happy to say that Little Bush has been very successful in her hunts and from what we have seen, she has made more than three kills in a week which is pretty much amazing as she managed to tree all of them and her and her cub could finish their well deserved meals in peace.
It was also very nice to have seen Maxabeni respond to Little Bush's calls after she returned to her kill where her cub was and there were two hyenas lying around the area.  He made his presence clear and the hyenas moved away!  He is a really good father and will go out of his way to help the females and their cubs.
I was fortunate enough to have the best sighting of White Dam's cub!  He was sleeping next to a mud wallow which had a bit of water on the one side where there were a few terrapins swimming around. All of a sudden a terrapin appeared behind the young male leopard, making his way towards the water, but it was too late, the young male was hot on his heals and caught him before disappearing into the mud!  This left the young male's nose and paws full of mud but at least he got his prize and looked very chuffed about it. Looking at him now, his face looks more and more like his fathers – Maxabeni.
Lisbon female was found with a duiker kill the one afternoon and while following her to where she was hiding her cub, she brought down a baby waterbuck and took the cub to the site.  The cub is still very shy and we couldn't manage to get a photo of it.
With all the excitement around the leopards the, lions have also been very busy.
After viewing the one female and her two adorable cubs on one of our rocky outcrops, one of our rangers spotted another female with what looked like three new cubs.  Too young to view, we called the area a negative and will only start viewing them in the next month or so.  Let's just hope they stay safe and well.
It's been quite stressful with the two Charleston males hanging around the den sites of the females under a watchful eye of Mandleve, who eventually led them far north and started mating with the one male again.
There is a bit of tension now between the two males, but we can clearly see that the male with the broken canine is the less dominant as his brother just storms down on him while he is sleeping.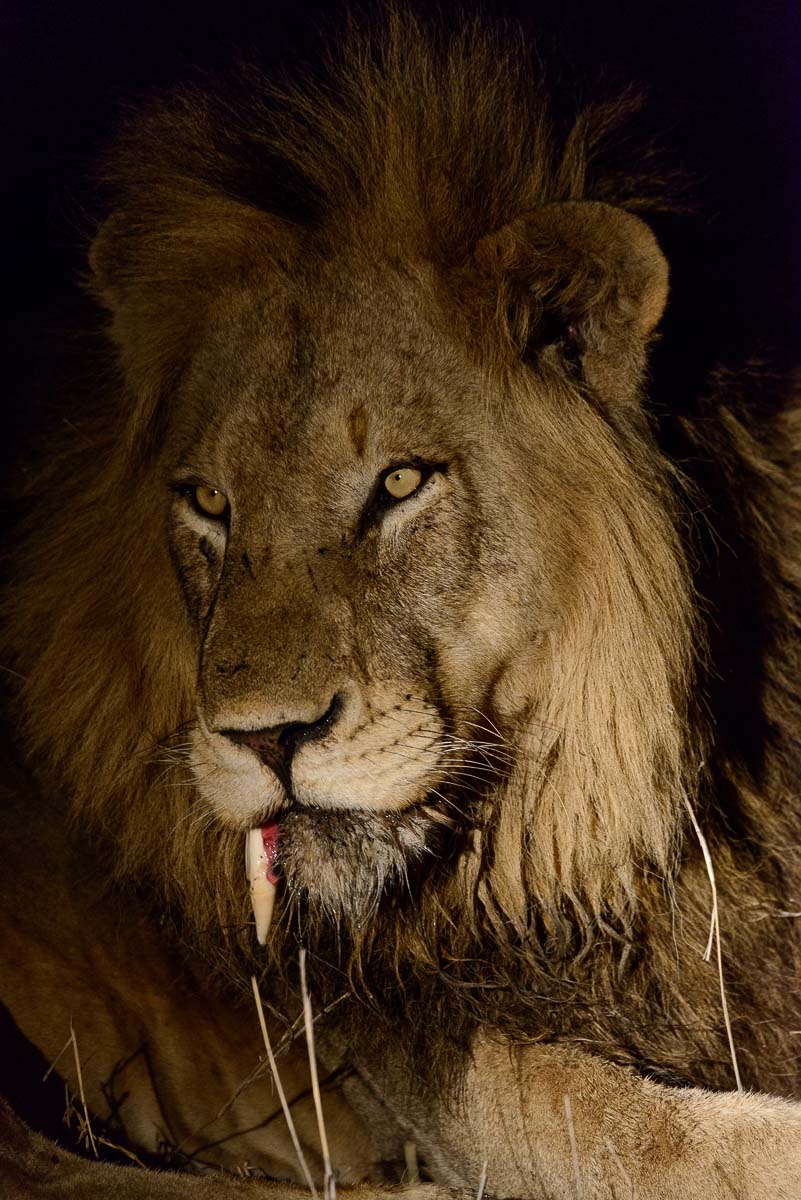 We could really do with some rain just to push out some new shoots of grass and leaves which would keep the herbivores going for some time. All we can do for now is just hope the rain is on its way this week so we can brag about it in next week's blog!
Blog by Franscois Rosslee (Bush Lodge Ranger)
Photos by Franscois Rosslee, Mike Palmer, Mike Laubscher, Sheldon Hooper, Grant Rodewijk and Kyle Strautmann