Afternoon safaris are always exciting throughout the year here at Sabi Sabi. My favourite time is in winter when the sky is mostly bare, without many clouds. The sun warms up during the day and is aided by the winds that pick up a lot of dust, and as the sun sets the aftermaths of that to come into effect – the golden colours that come a few minutes after the sun sets are amazing! An experience compared to none, we try to capture the beauty of nature through our camera lenses and cell phones just to keep the memories with us, but there is no picture that will do justice to the beauty of these winter sunsets.

Sundowner stops form a great part of our safari on daily basis. Not only for the sunsets but to connect with our guests and reflect on the day's safari events, share stories and at the same time enjoy the stillness of the bush. Walking around the bush as one enjoys drinks is a feeling many appreciate, and I agree, that it's magical and a feeling that you will never forget.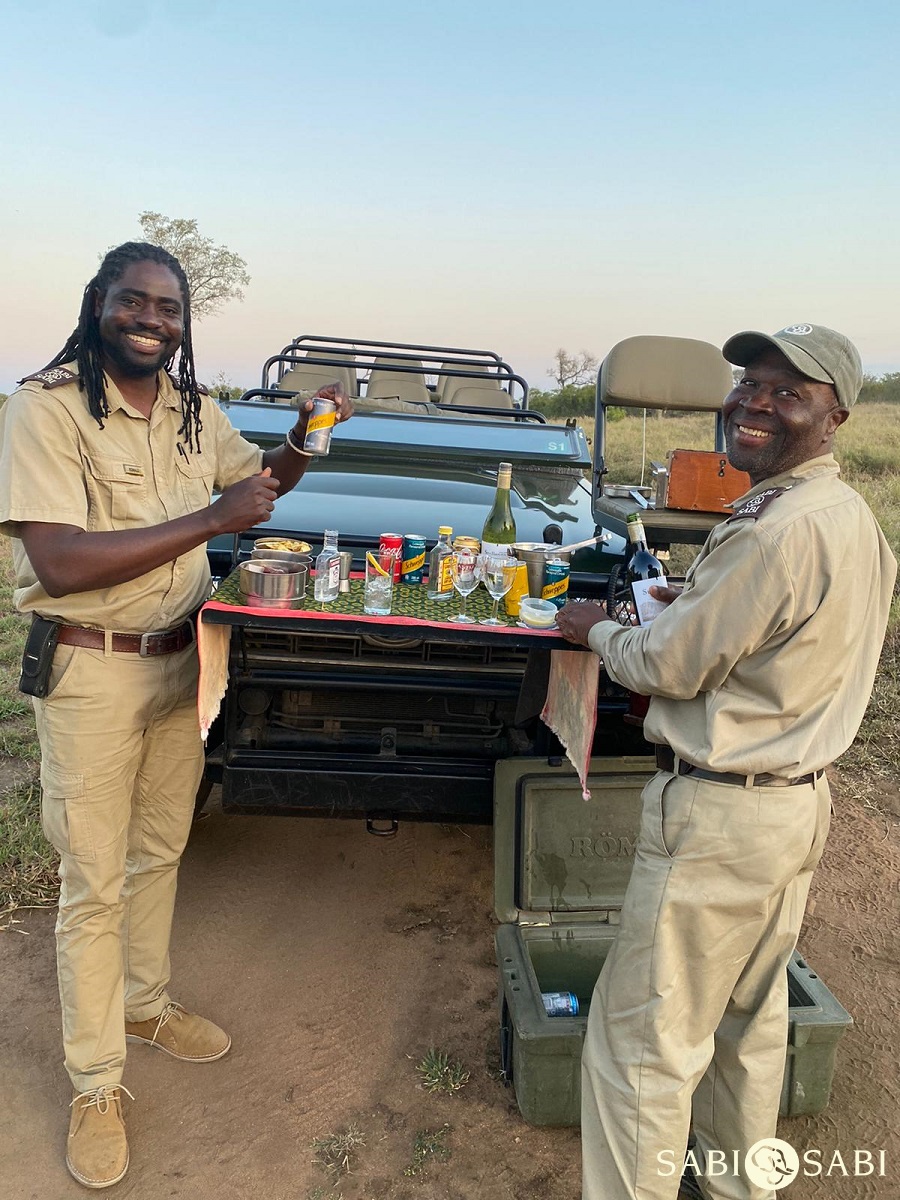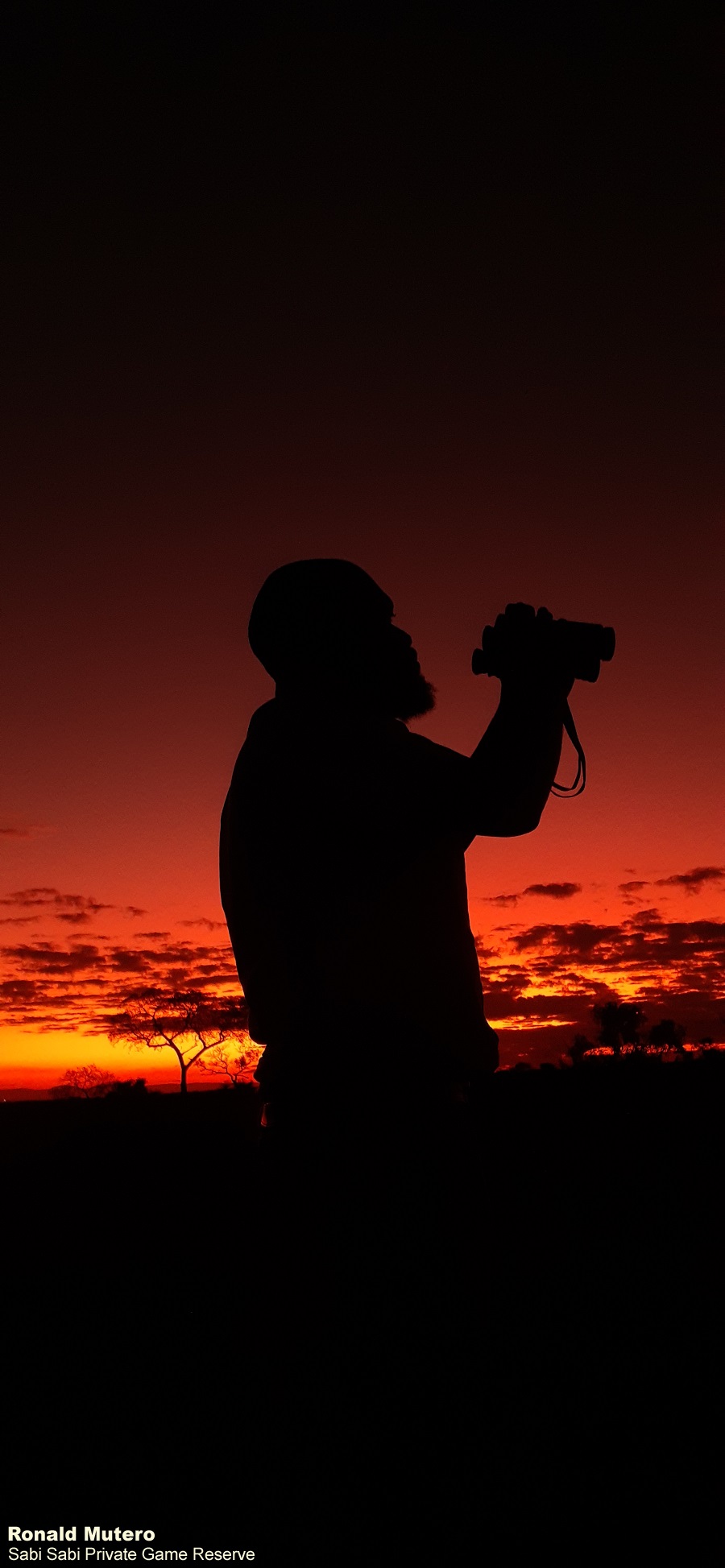 We also use this opportunity to show our guests smaller things in detail that we miss when we are in the safari vehicle, such as animal tracks and the structure of the dung, which helps us to find animals when tracking them.

One of my favourite moments on sundowners is to show our guests how to capture the sunset and take beautiful pictures taking advantage of the last light. Cell phone photos are often a highlight as we experiment with the full potential of our cameras and creativity – this moment is always appreciated as we discover together with our guests, techniques of low light photography; absorbing the beauty of nature as we appreciate its existence.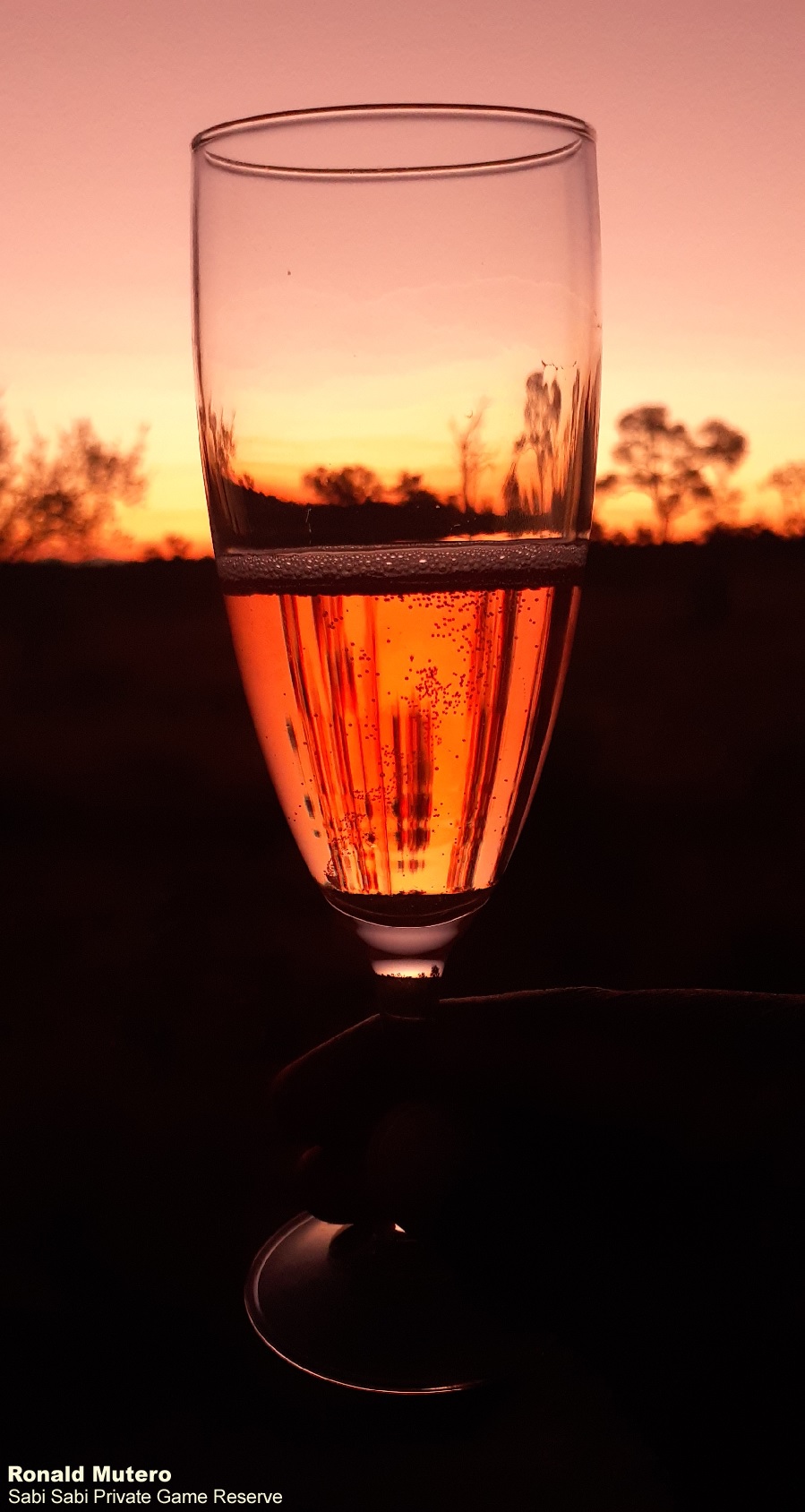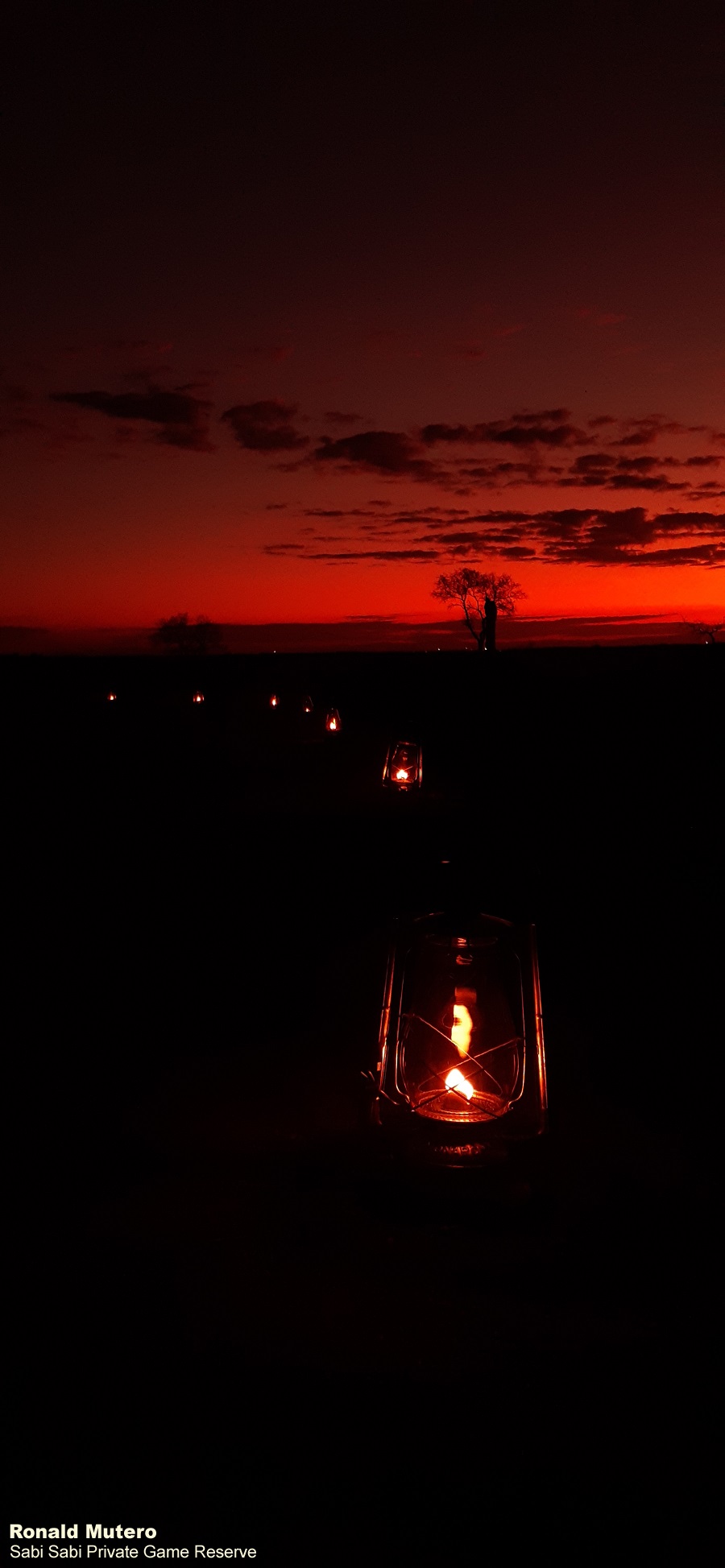 Yes, the Big 5 is always on the bucket list but it is moments like these that will always connect us with nature and the whole experience of a safari, what the day reflects and all the magic that happens there. Even animals passing while you are having drinks is something you cannot avoid but enjoy and appreciate.
A time to connect mostly for many couples as they watch the sunsets with their favourite drinks in hand, truly magic moments for our honeymooners and guests on their anniversary! The calmness and quietness of the bush can only be absorbed by the silence of two hearts connected and those moments imprinted into their hearts will forever be cherished.
Blog by Ronald Mutero (Selati Camp Ranger)