During my last cycle, I had a very memorable leopard sighting. In my time here at Sabi Sabi, I have witnessed leopards doing many incredible things; hunting and successfully catching their prey; leopards with kills hoisted into trees; and leopards mating to name a few. All these events that I have been privileged to experience are breathtaking but on one particular day, we had a sighting of a leopard that was one of the most idyllic.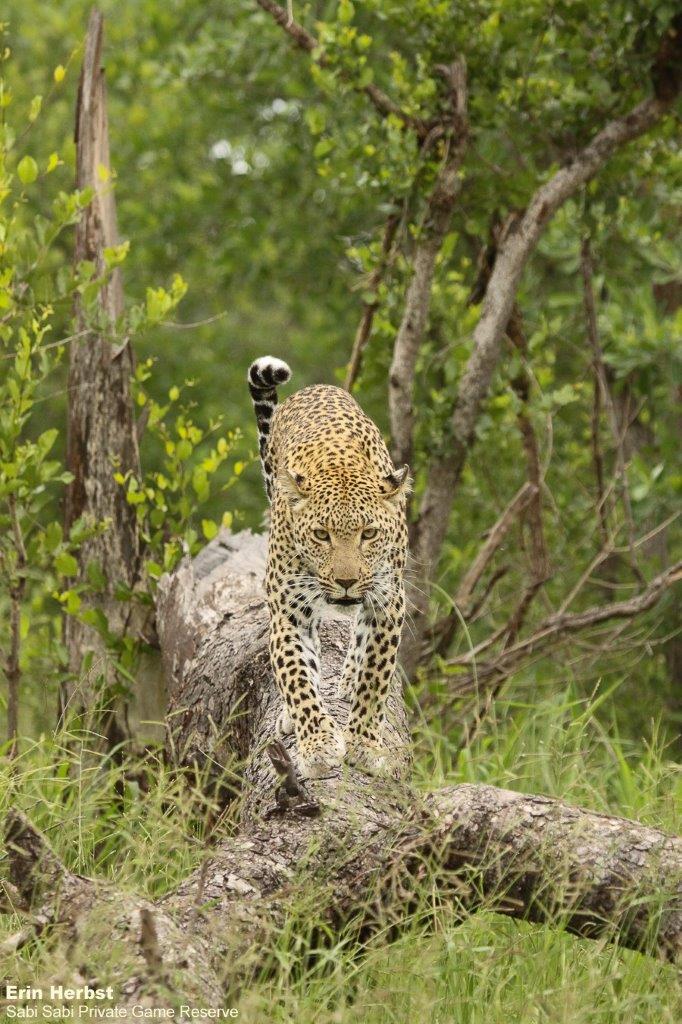 We had heard about a male leopard close by to where we were and while making our way to him, we stumbled across the Kigelia female leopard and her two cubs. I have a very soft spot for this leopardess in particular, as she was the first leopard that I managed to find by myself, with the help of my tracker of course, when I started here at Sabi Sabi and she was the first leopard I had taken a picture of at the beginning of my social media career; since then she has always been on my mind and is a leopardess that I adore seeing.

We had spotted her two cubs playing on a fallen tree at first and then went closer to inspect to make sure that their mother was with them so they would feel at ease, and sure enough, she was. The cubs were a little hesitant at first, so we kept our distance and watched the three of them chasing and playing with each other. We kept our voices low and at times didn't say a word, and just sat watching the three interact with one another in a completely natural environment.

On the open plains scattered with Marula trees, we sat in silence watching the cubs hide in the long grass for some time and every now and then their tails flicked into view while their mother jumped on top of fallen trees around her and climbed up several trees trying to get a better view of the plains, one can only imagine how beautiful the view from there must have been…

We continued to stay with her and slowly but surely the cubs became more confident in themselves and felt at ease with us and started to come closer while trailing behind their mother who was walking steadily through the grass and onto the road, more than likely looking for a meal for three.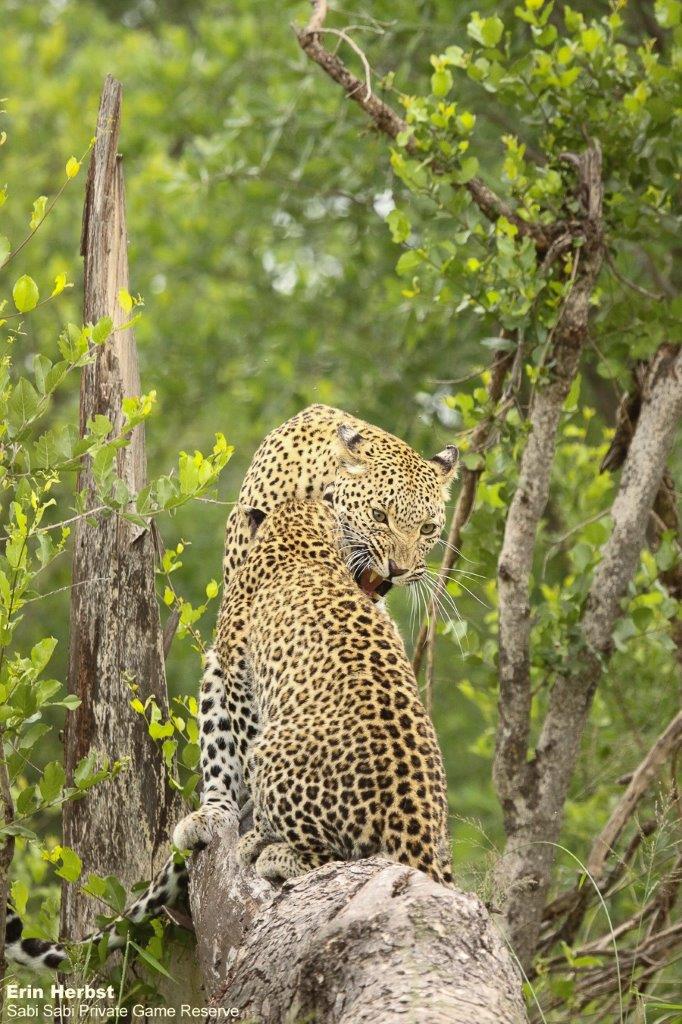 She then ascended one final tree, displaying her agility and strength to us yet again and her cubs propped themselves on a termite mound right behind her, almost as if to assist as much as they could to find something.

Given that I have had so many "exciting" sightings of leopards chasing an animal or with a kill as I mentioned earlier, I found it interesting that this quiet, and of course still exciting sighting was stuck in my mind for many days after. The absolute silence and the view that we had of the open plains and these incredible animals, was pure and utter bliss, it was relaxed easy and natural.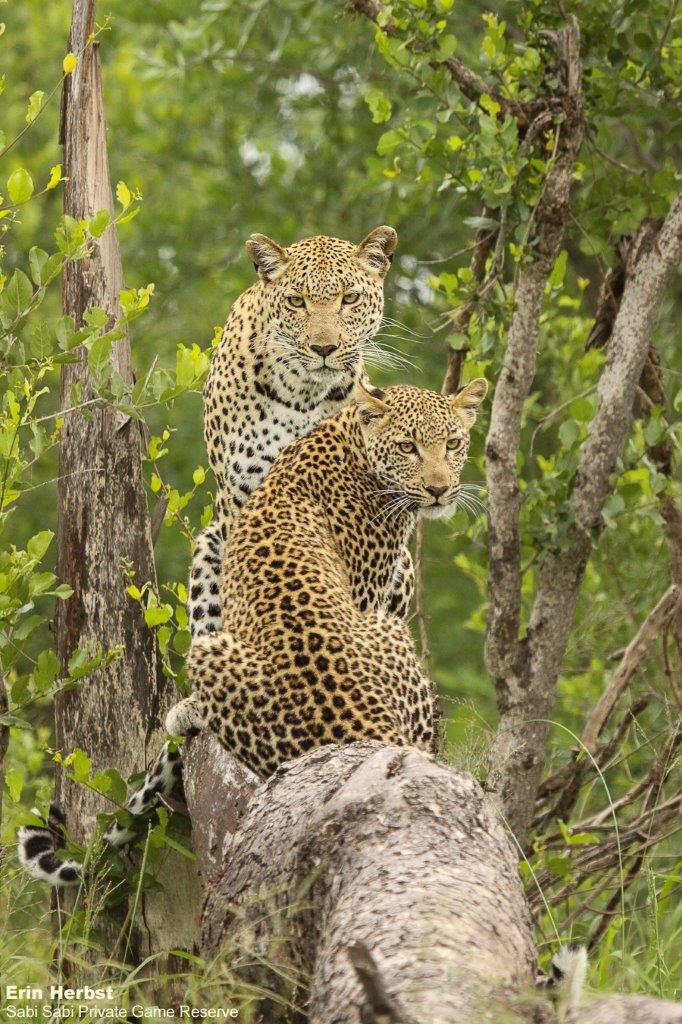 Sometimes we don't need to see a hunt or see some big action happening in the bush, because sometimes the purest and peaceful sightings are the ones that leave you with the best memories.
Blog by Erin Herbst (Bush Lodge Ranger)