When you think of cats mating you might be under the impression that it is going to be relatively quiet but once you hear it that thought no longer rings true, and it is an incredible process to witness firsthand.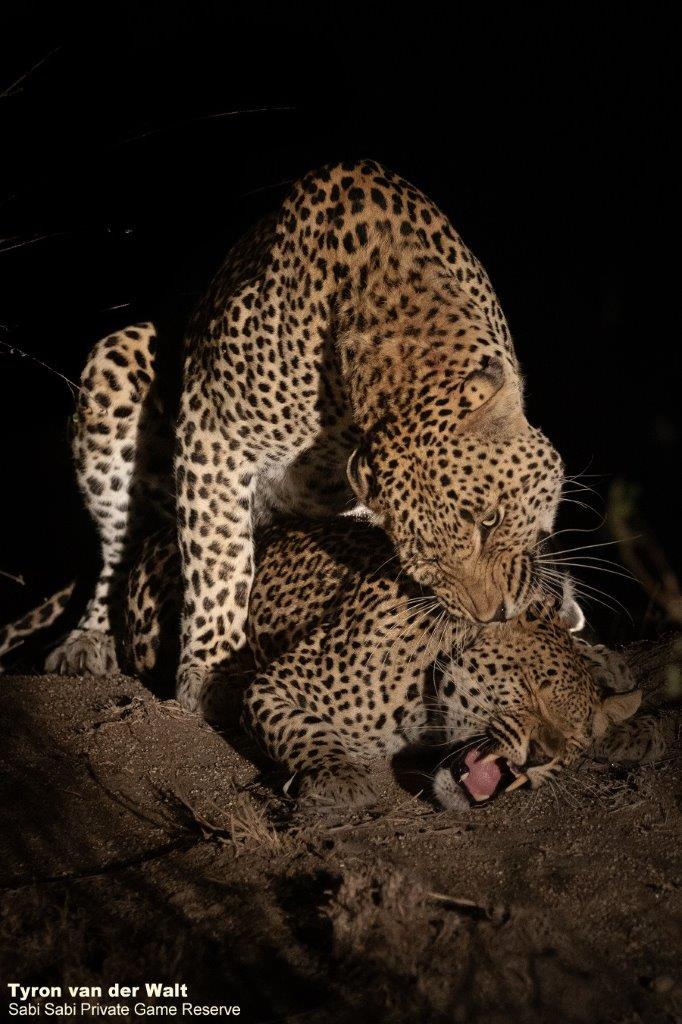 Approaching a sighting that has more than one leopard is always bound to create excitement, but when there is the possibility that you might witness the pair mating, it opens a whole new side to these incredible cats and allows for a very interesting sighting.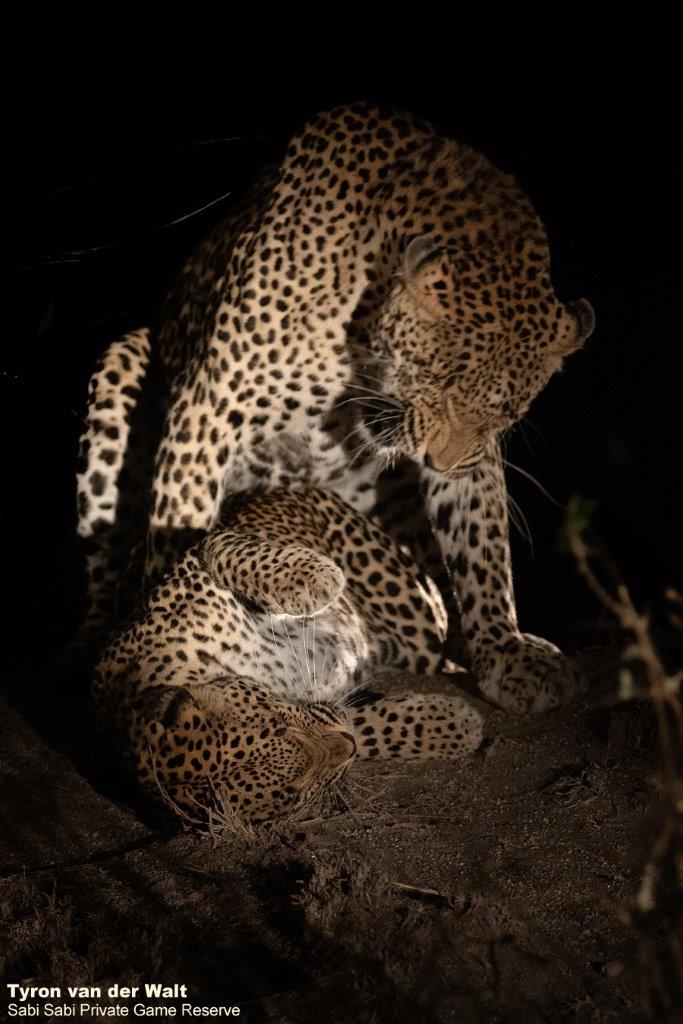 When trying to view leopards mating, or even when they are solitary, the most important thing to remember is that patience is key. Even though leopards are known to mate frequently during their time spent together, it is a vital aspect to any sighting. Depending on how the male leopard in question is feeling or for how long the pair have already been mating for, the act of copulation could happen every 15 – 20 minutes or sometimes you may have to wait up to an hour, so remember to be patient!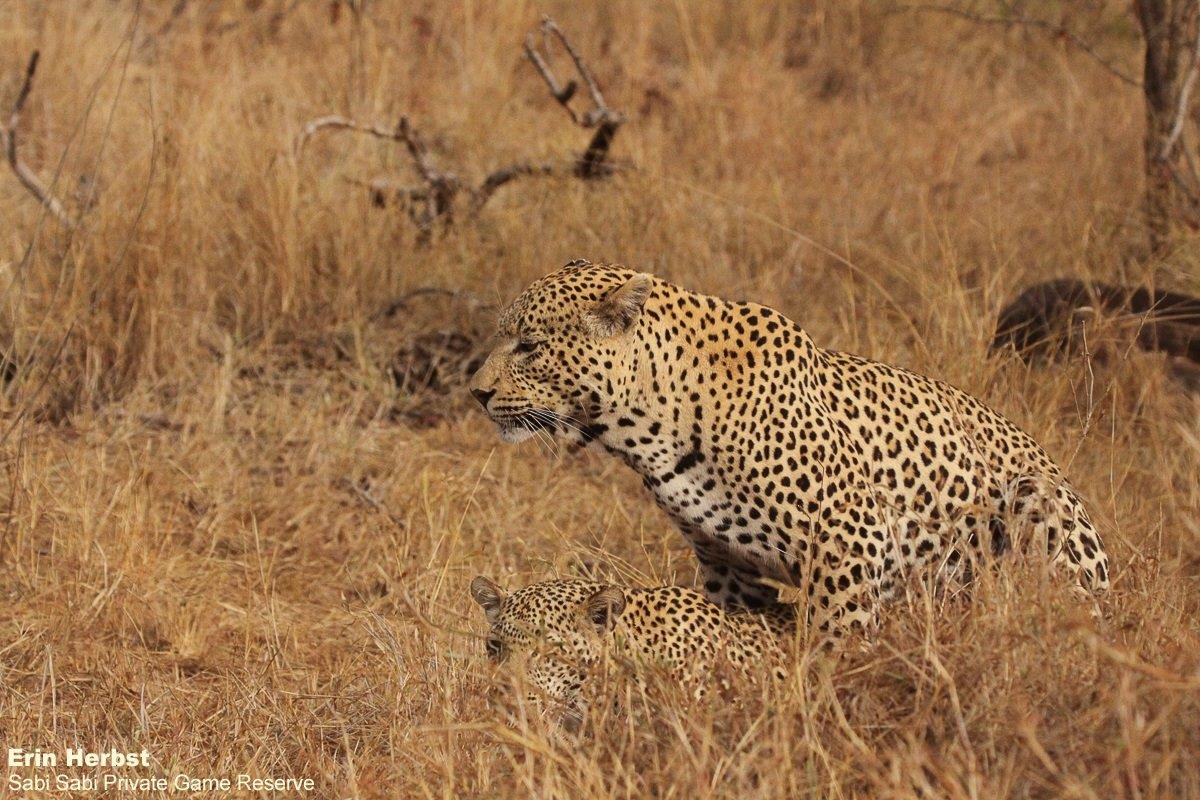 I can still remember my very first sighting of mating leopards. We had been sitting patiently for around 30 minutes when eventually the female leopard became restless and cautiously approached the male, and rightfully so as a male leopard easily outweighs a female by around 30 kilograms. As she approached, the sounds coming from both cats was unexplainable, the low growls and sharp snarls was enough to give anyone goosebumps.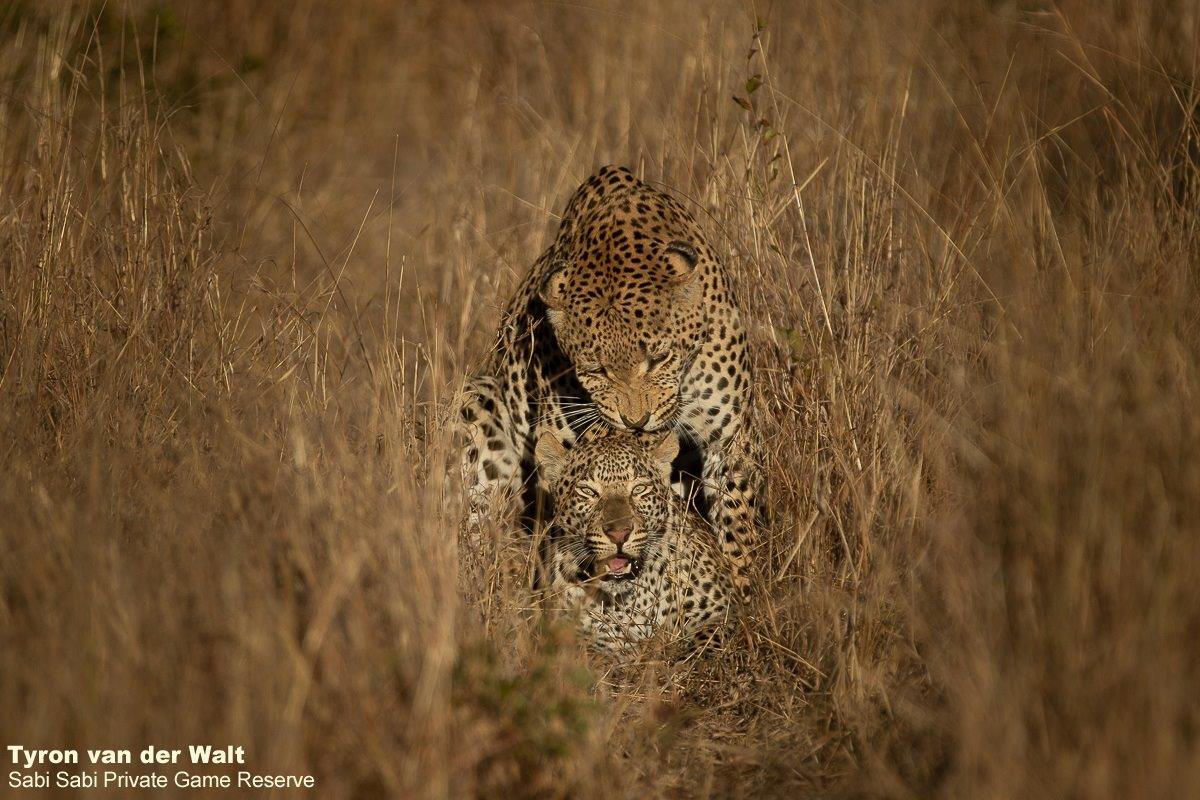 The male growled to let her know that she had entered his personal space but would allow it given the desire to pass on his genes. Following her approach, the female starts to 'flirt', for a lack of a better word, with the male, rubbing her tail over him and grooming him and eventually the act of copulation takes place. Growls and snarls are yet again heard from both sides as the male tries to assert his dominance, and so life is created.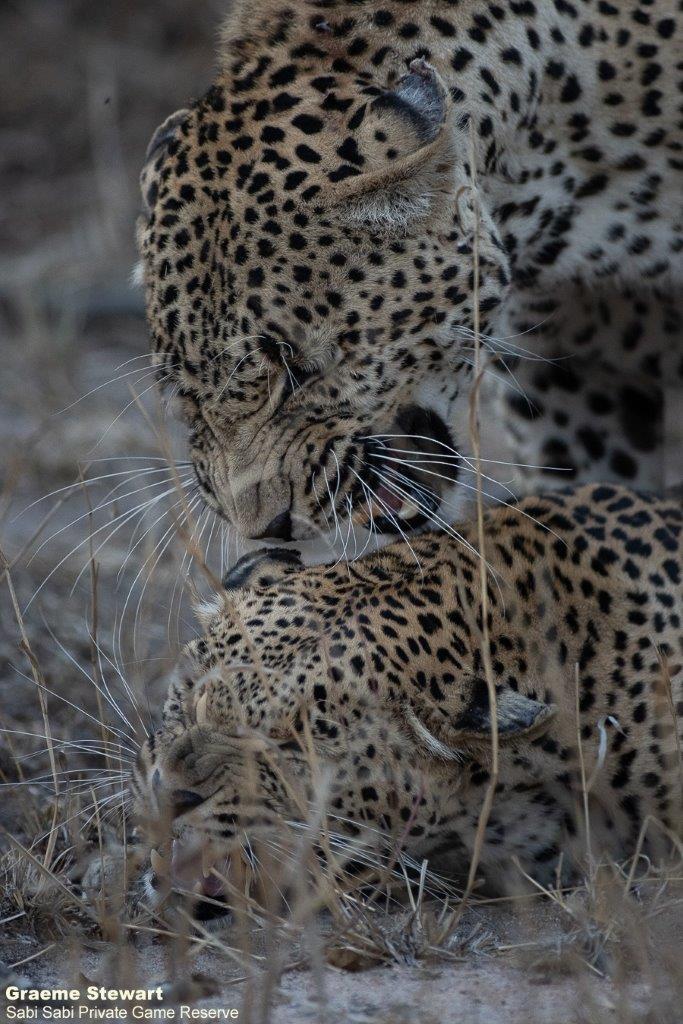 This interaction between two solitary animals is not seen every day, and the dynamics around this time are very interesting, especially when it comes to food. Both leopards must still survive, and must ensure they have enough energy to mate, and so usually the male will chase or growl at any female that is trying to take his food, regardless of if they are breeding at the time. It is still "every man for himself" and there is no lost love between the individuals because of it.
To try and give you the experience of seeing mating leopards, here is a video to give you a small idea of what we are so fortunate to witness firsthand here in the bush!
Blog by Graeme Stewart (Bush Lodge Ranger)
Images by Graeme Stewart, Erin Herbst and Tyron van der Walt
Video by Amy Leigh