It's the last day of my six-week cycle and I am making my way back to Bush Lodge after dropping my guests off at Skukuza Airport.  I can see another vehicle approaching and I pull over to the side of the road so that they don't have to drive in my dust. As I wave goodbye to them, I find myself smiling to myself amidst the cloud of dust left behind. There's so much to be happy about – it's been almost over a year since I have seen this road as busy as it was this day.  We are all so glad to see our beloved guests returning to the bush!
Another reason to smile is that I have just had my second Covid vaccination and so have many at Sabi Sabi, meaning almost our entire staff compliment has been vaccinated!  All this reminiscing comes down to one thing; I can continue doing what I love the most and that is sharing my wonderful experiences in the bush with all of you.
With that said here are some of my cycle highlights.
We found the Ntsumi female leopard feeding on duiker she had hoisted up a Marula tree, and we sat and watched.  By "we", I mean everyone on the game viewer and the two hyenas lurking at the bottom of the tree in hope for scraps. Once she was done, she seemed to look around and started chuffing. After a while we spotted her cub emerging from a nearby termite mound and bravely waltzed past the salivating hyenas to join her mother in the tree.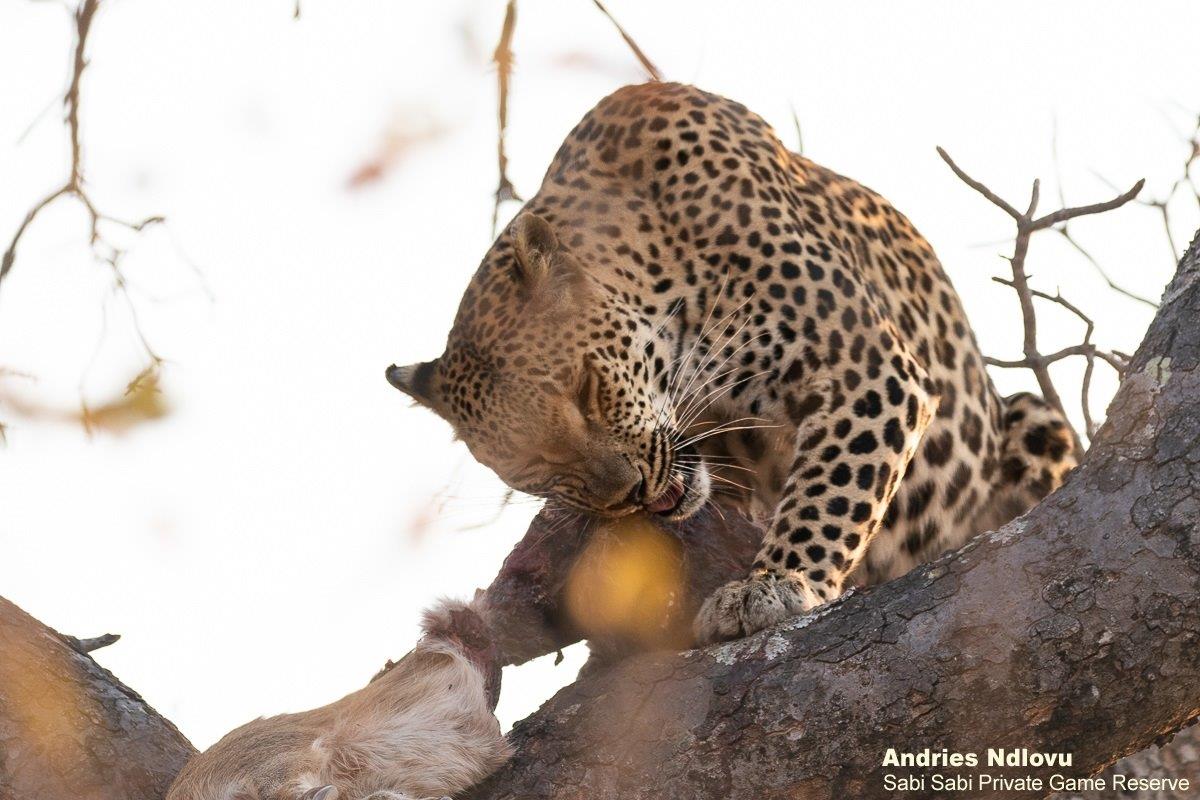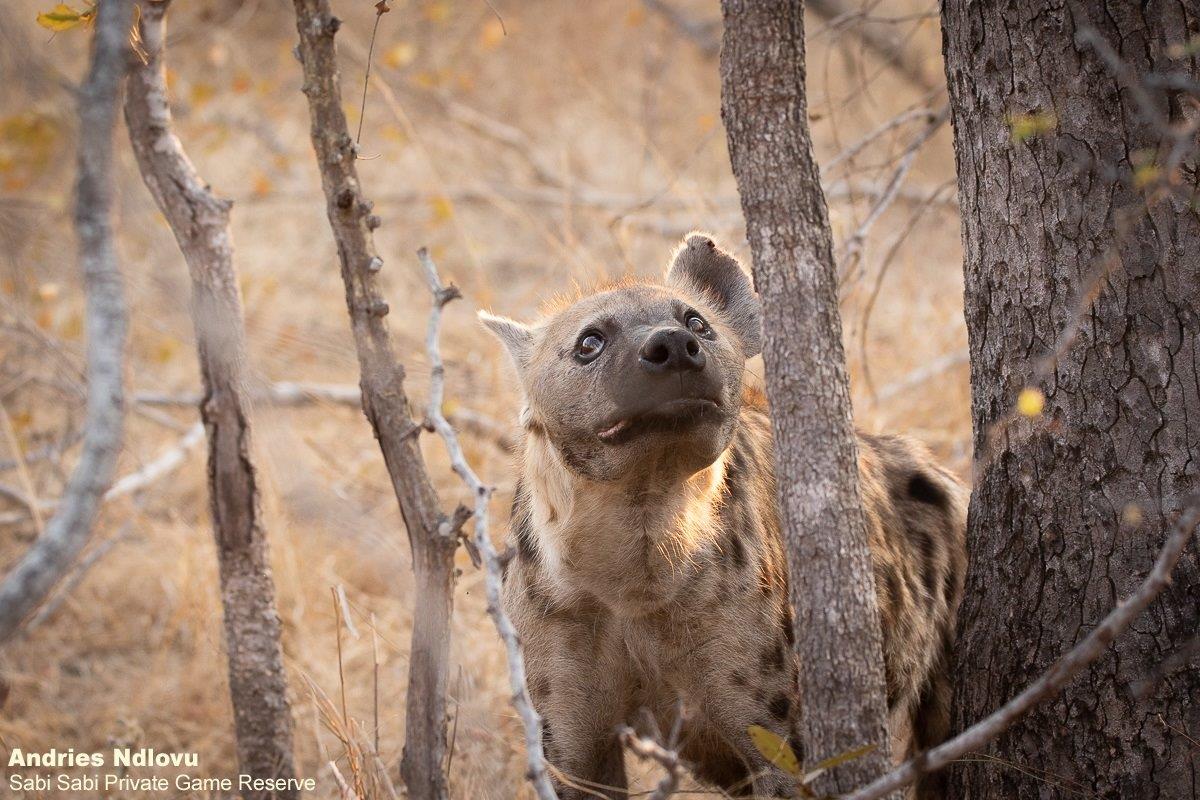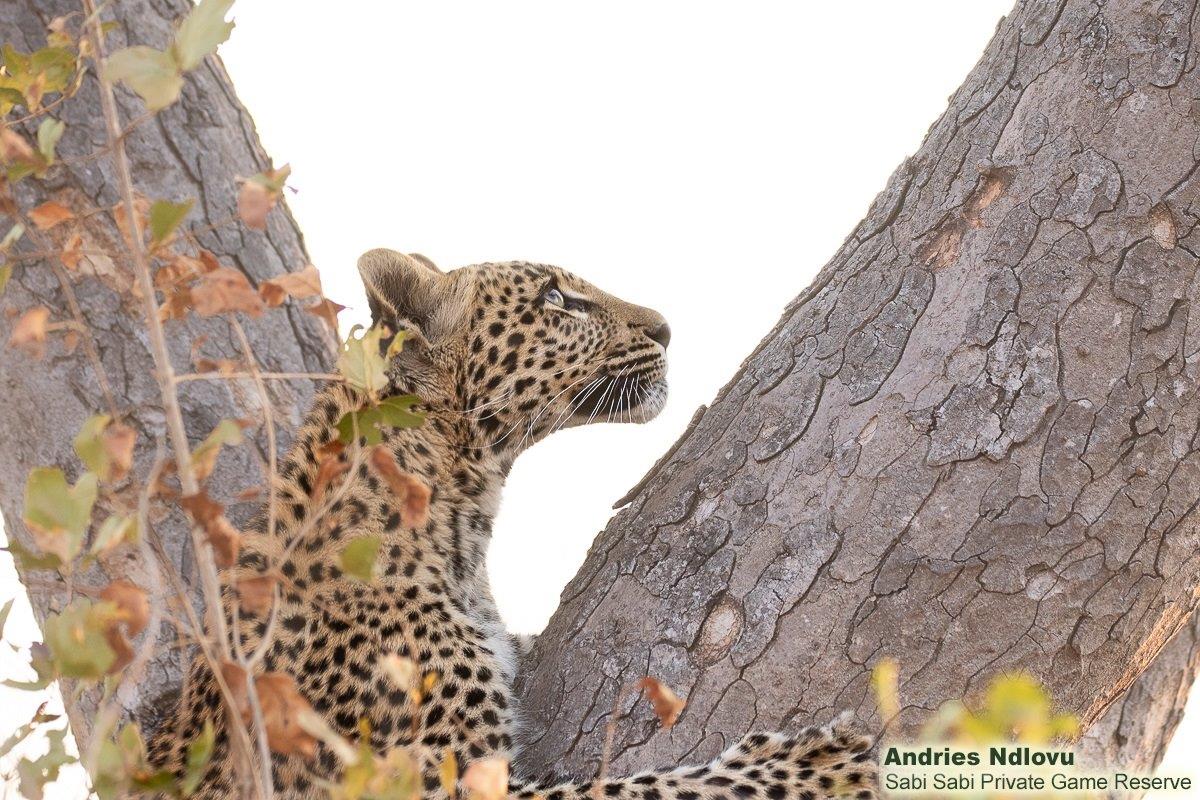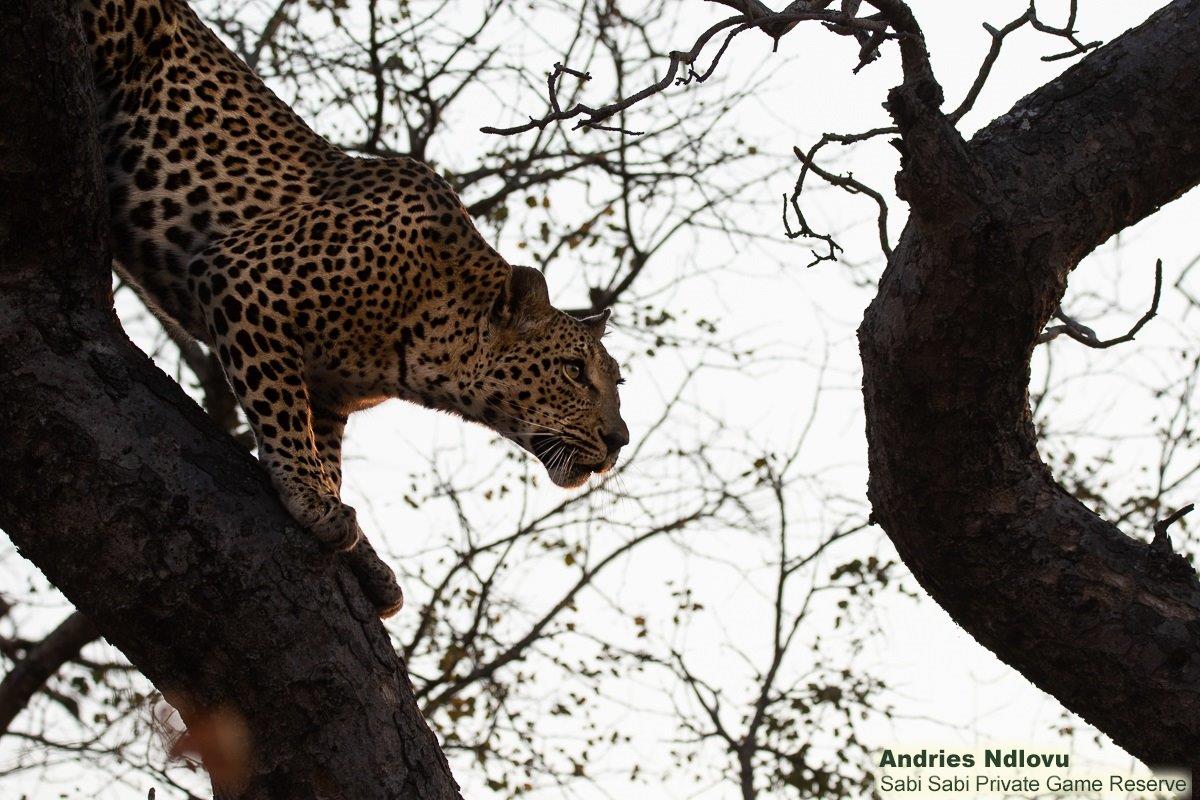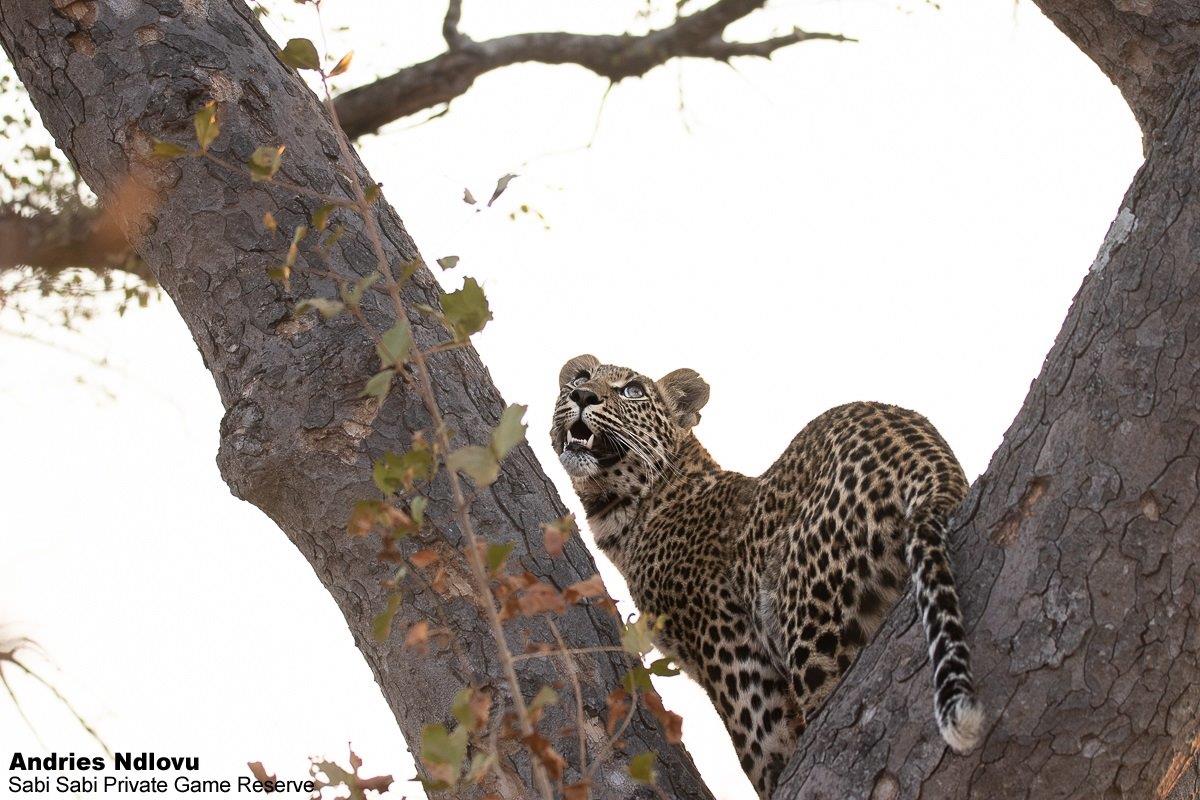 One of my all-time favourites this year has been sightings of two of the Styx lionesses and their seven cubs. Watching this pride, especially now that am about go home, reminds of my fair share of rascals in the form of nieces and nephews waiting for me back home.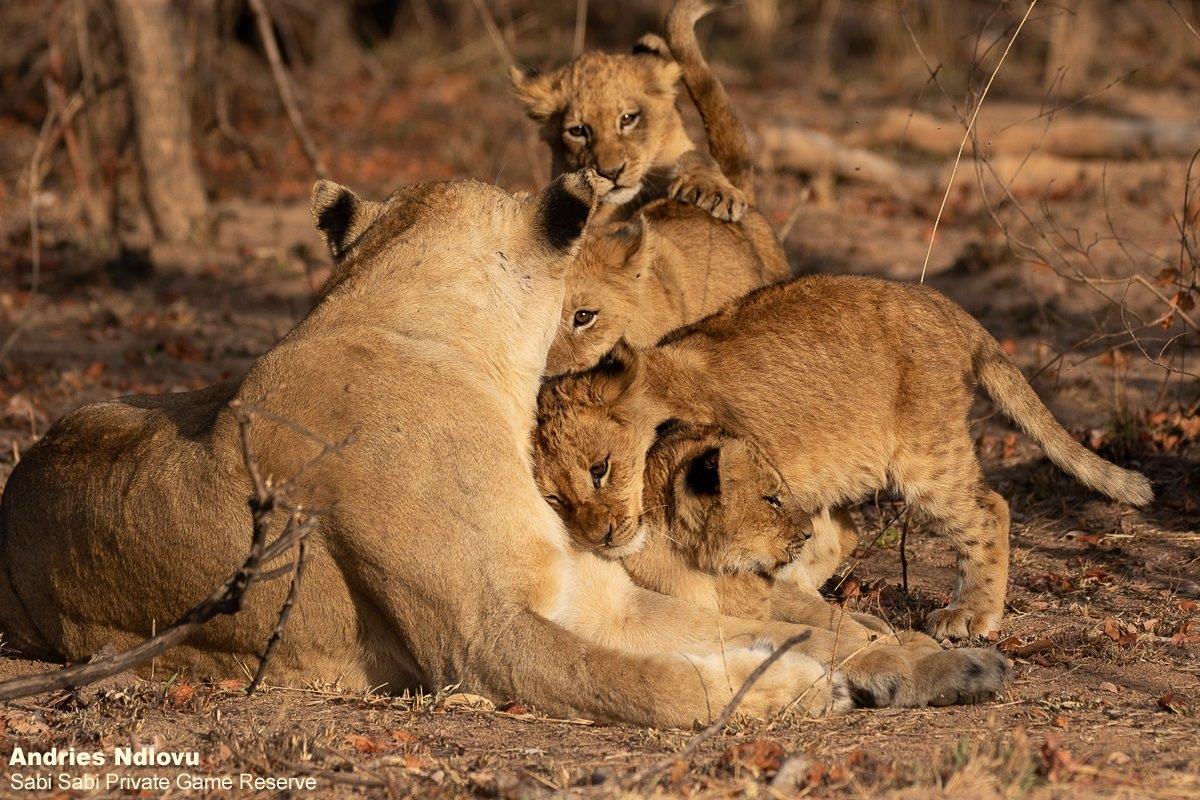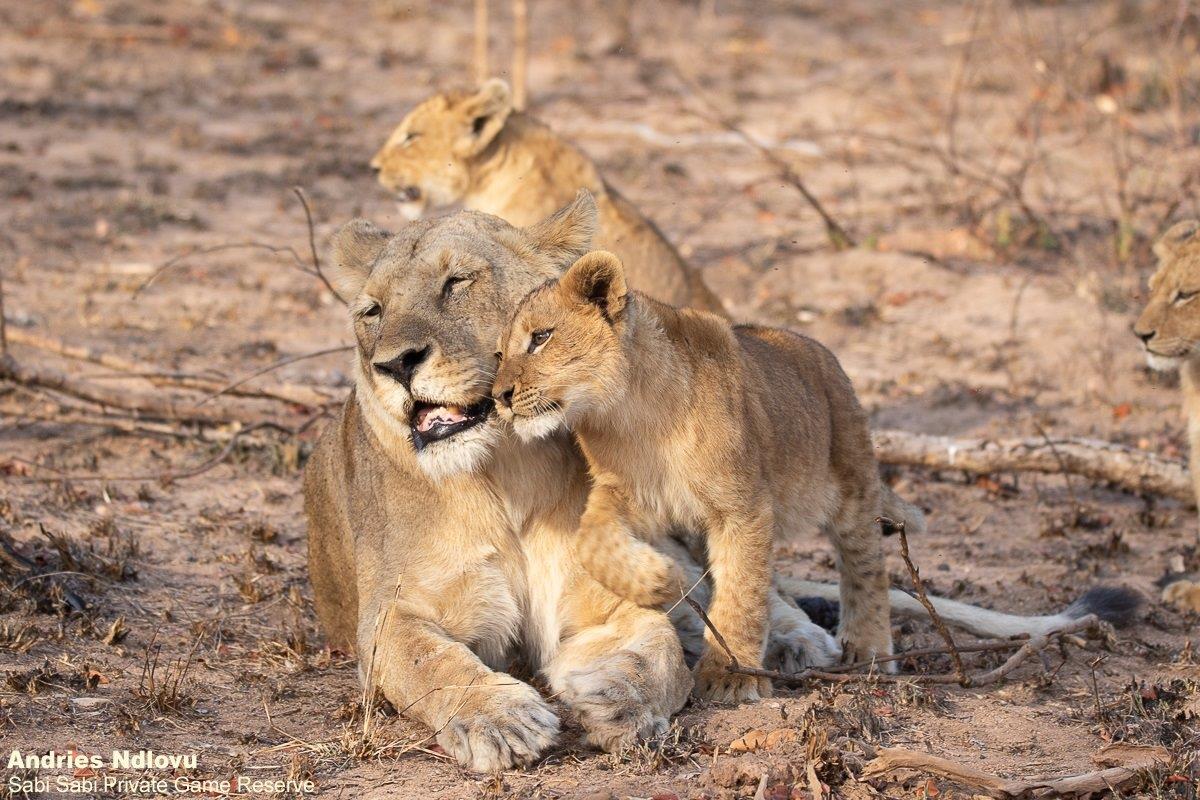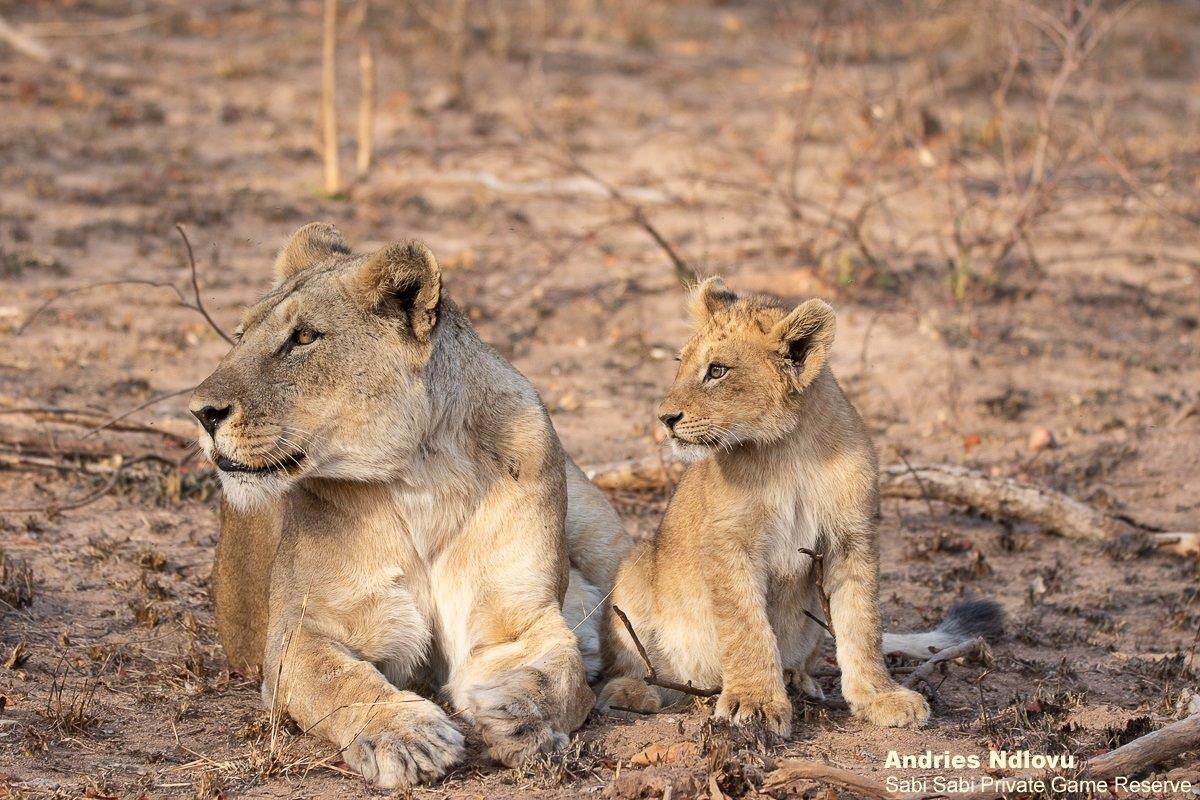 Watching them play on the termite mound and in the tree was entertaining. Their mischievous antics are very similar to Neo, my three-year-old son, whom I can never turn my back on.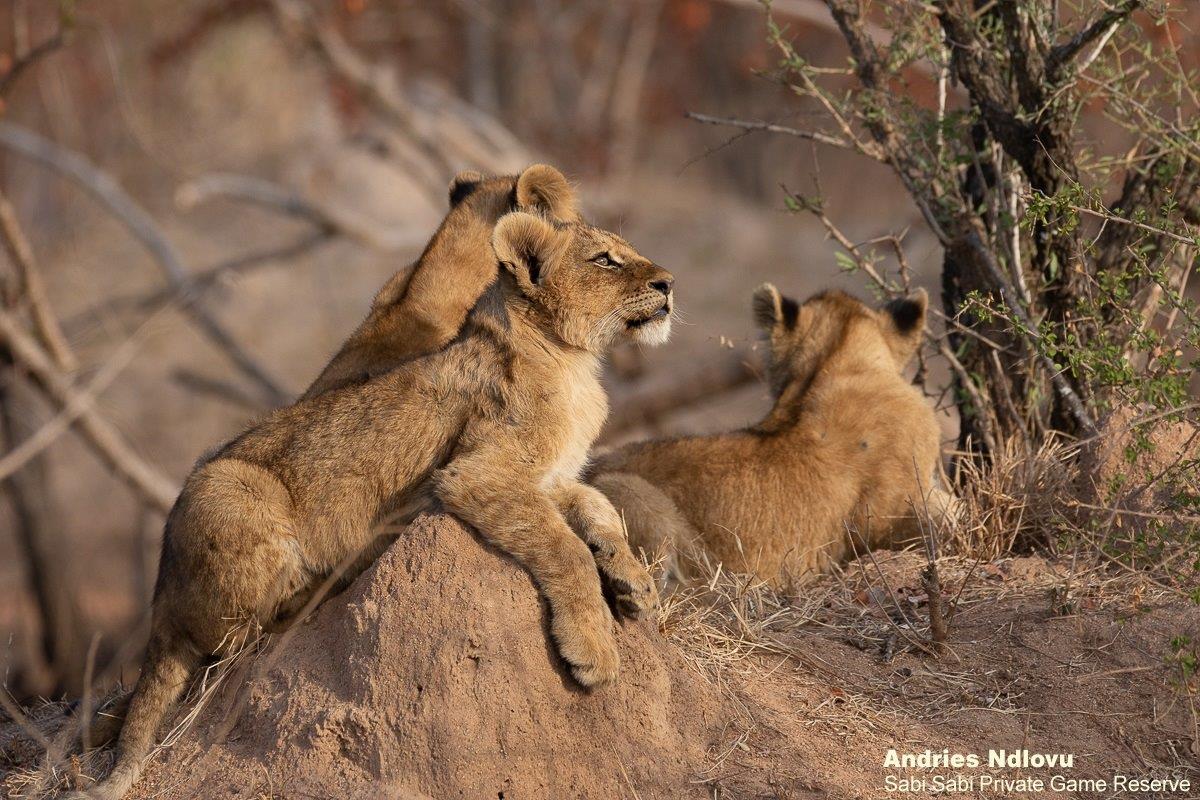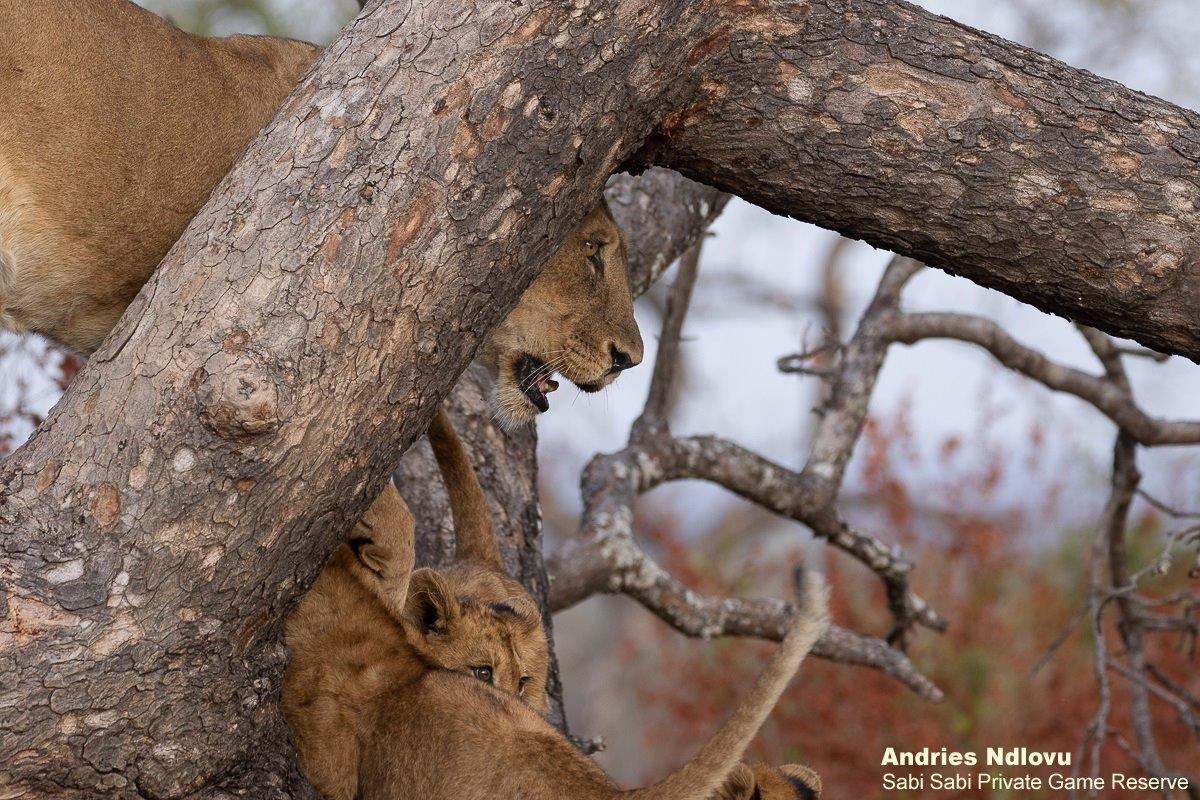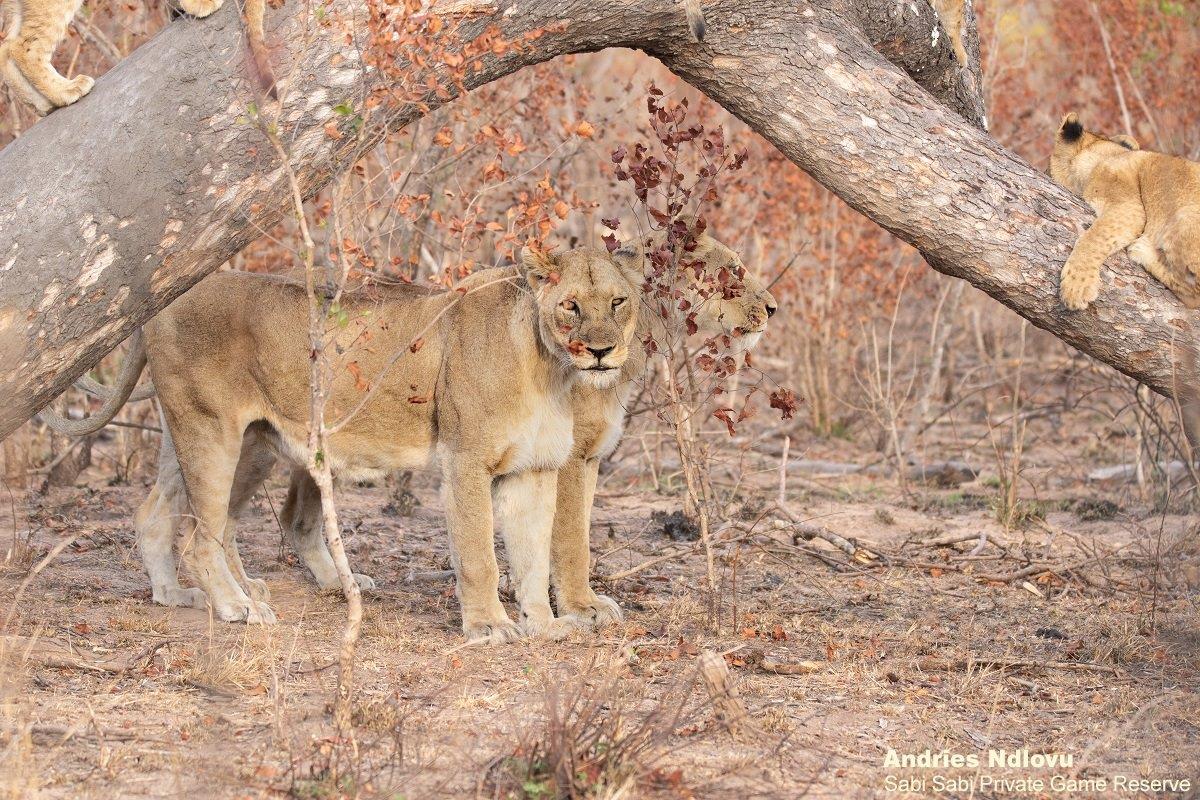 Another highlight this cycle was of a pack of wild dogs currently denning on Sabi Sabi. Wiggling their white tipped tails and frolicking in the dry grass with bright eyes, full devious intent, has been such an awesome experience the past week. Hopefully they will still be around upon my return.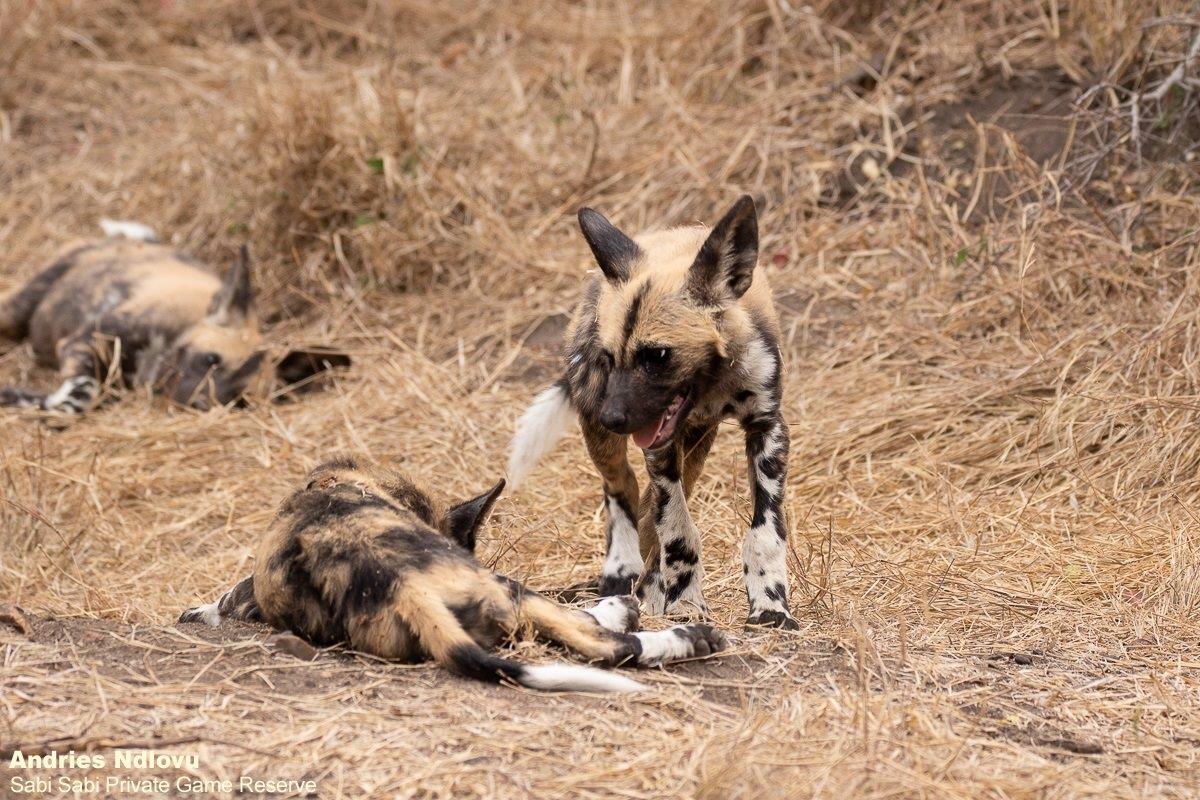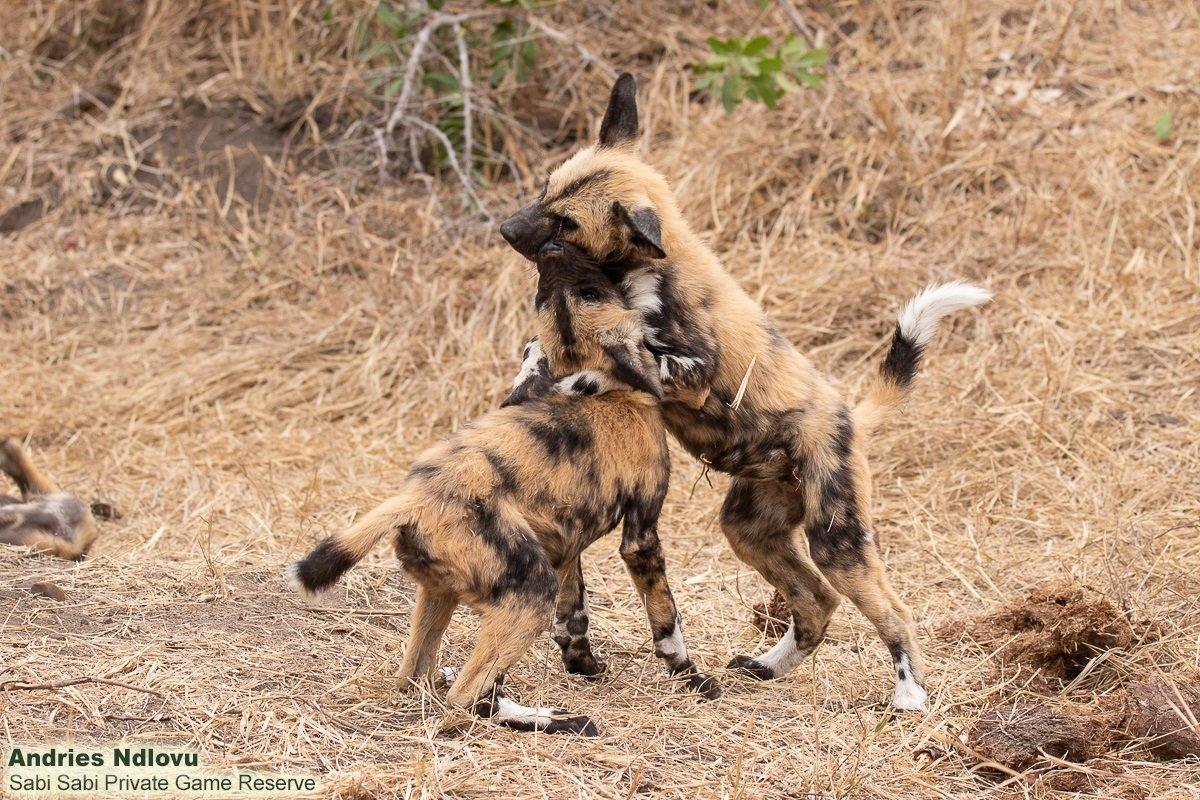 Blog by Andries Ndlovu (Bush Lodge Ranger)