There is a definite dip in early morning and evening temperatures in the bush, but the animals were out in full force again this week with more wonderful sightings, including our first sightings of some very cute new additions to Sabi Sabi.
And let's start with the little ones…
We found tracks of female lions and cubs and immediately started to search. Our excitement grew as we continued to follow the tracks, and to our delight we eventually found the Styx lionesses with their cubs! The females had successfully made a kill, and to top it off, we counted seven cubs moving around the thickets. The cubs were new to having vehicles around them, so we kept our distance and sat quietly to allow them to feel comfortable. A beautiful sighting!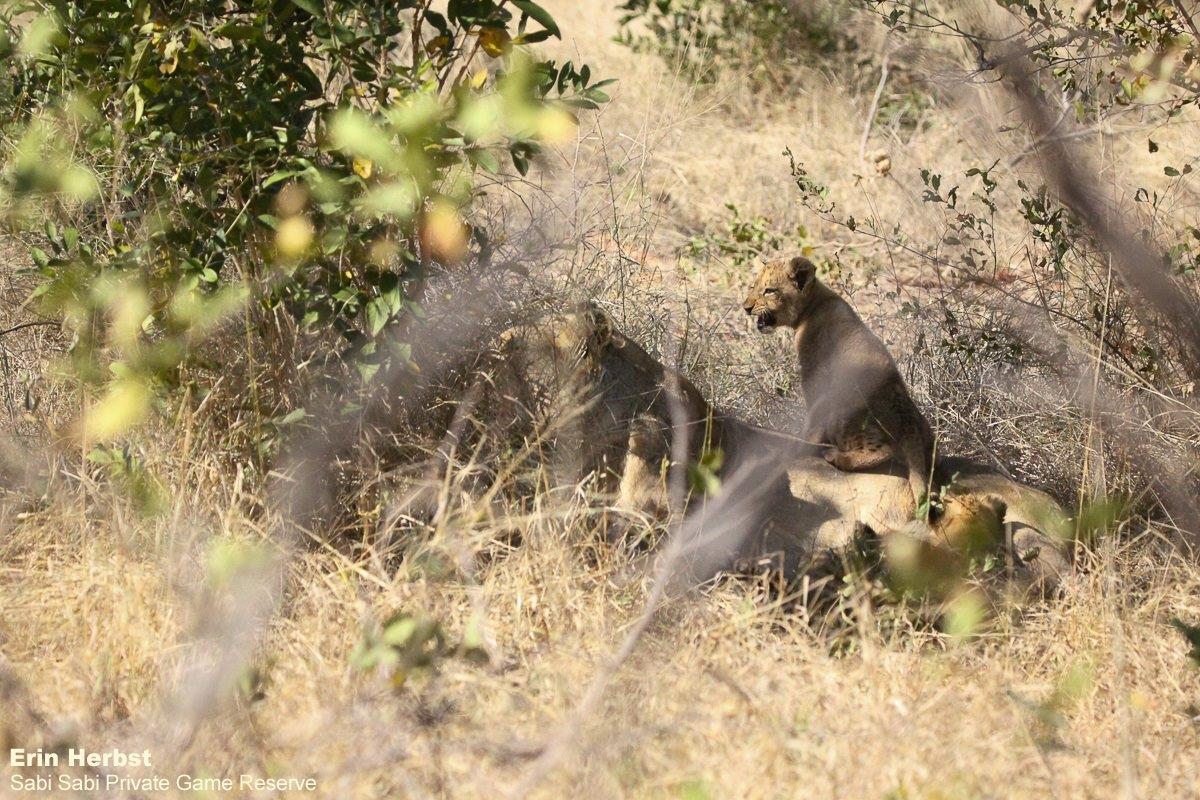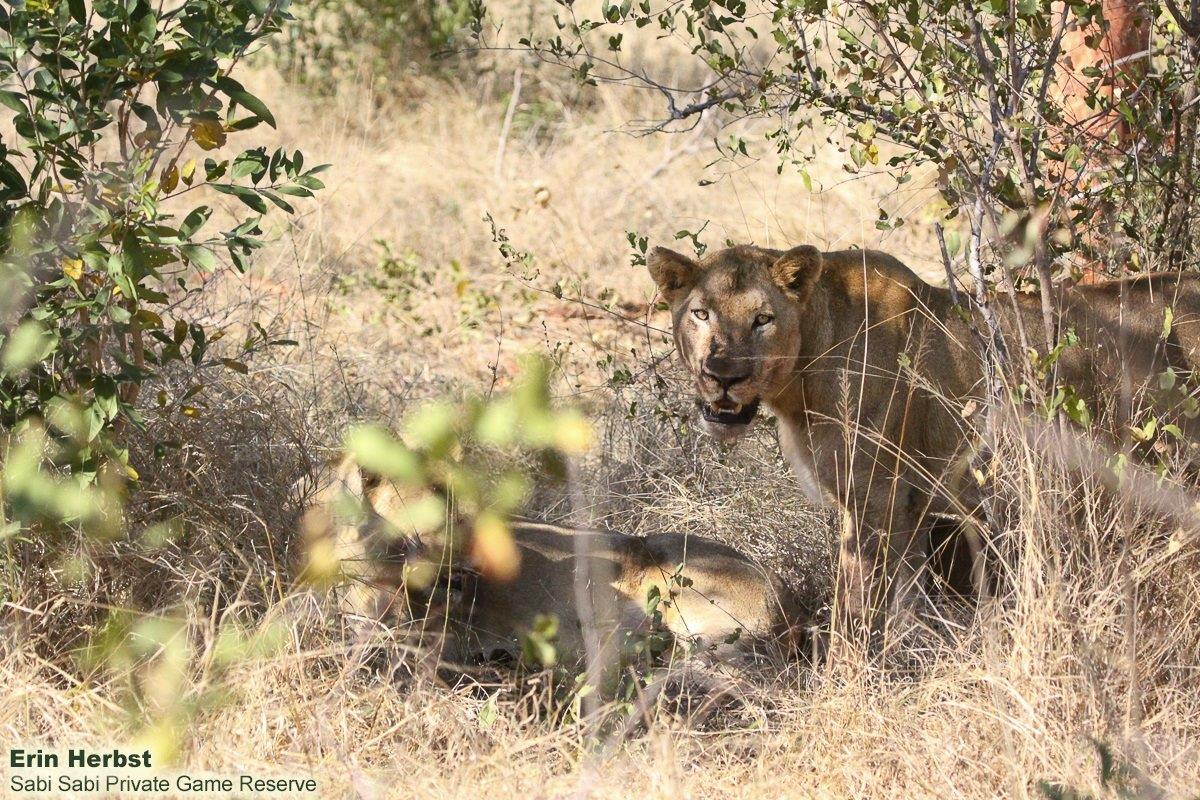 For a number of days, we were able to view the Styx lionesses with their seven cubs around their kill.  The mothers appeared to be at their wit's end with their procession of cubs. After feeding, especially on a meal that this kudu bull would have been, it is common that lion will lie down and sleep… This was not possible for these mothers whose relentless cubs attempted to feed every time they tried to rest their heads.  No matter how long you spend in the bush, sightings like these will never get old and deciding which moments we enjoyed the most, was almost impossible!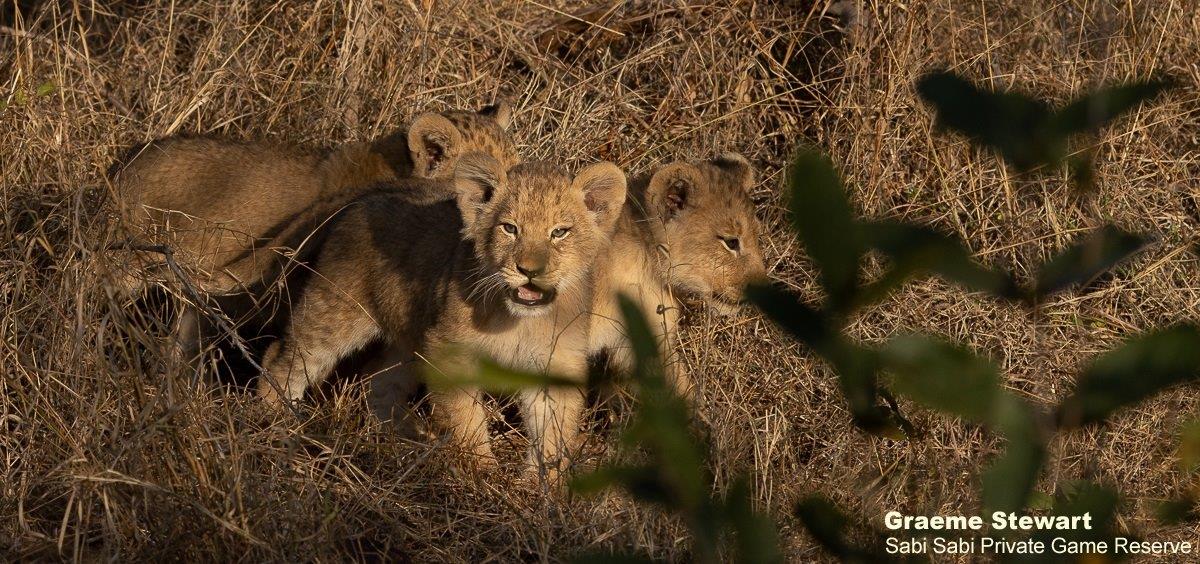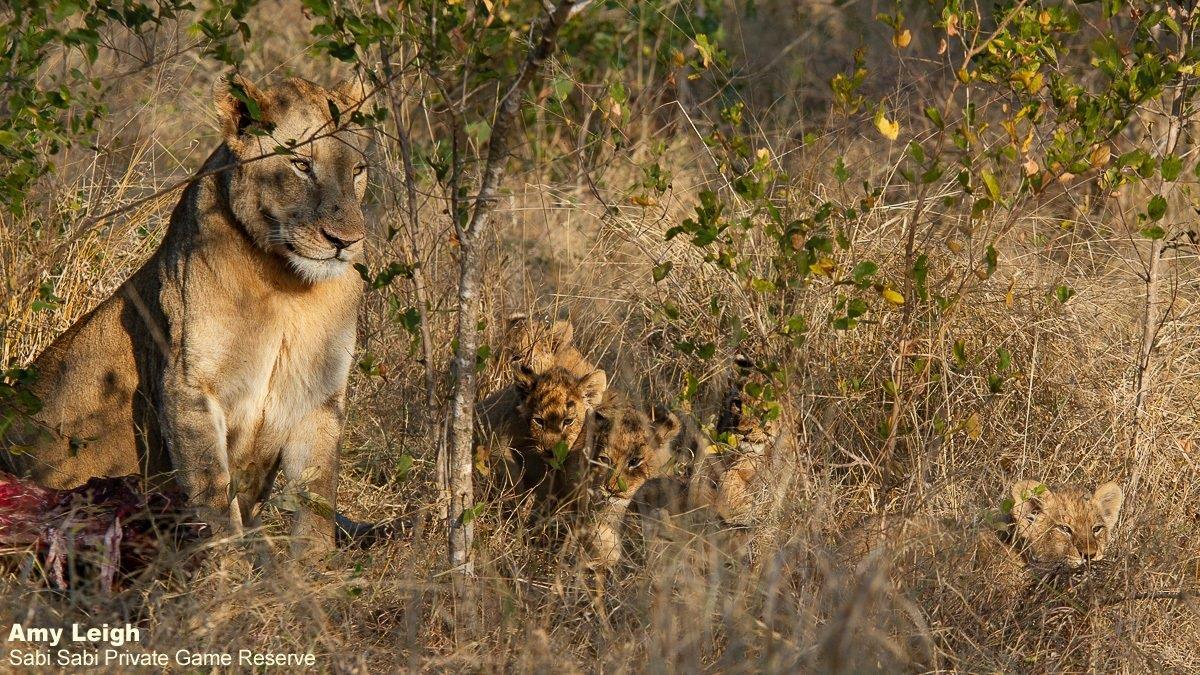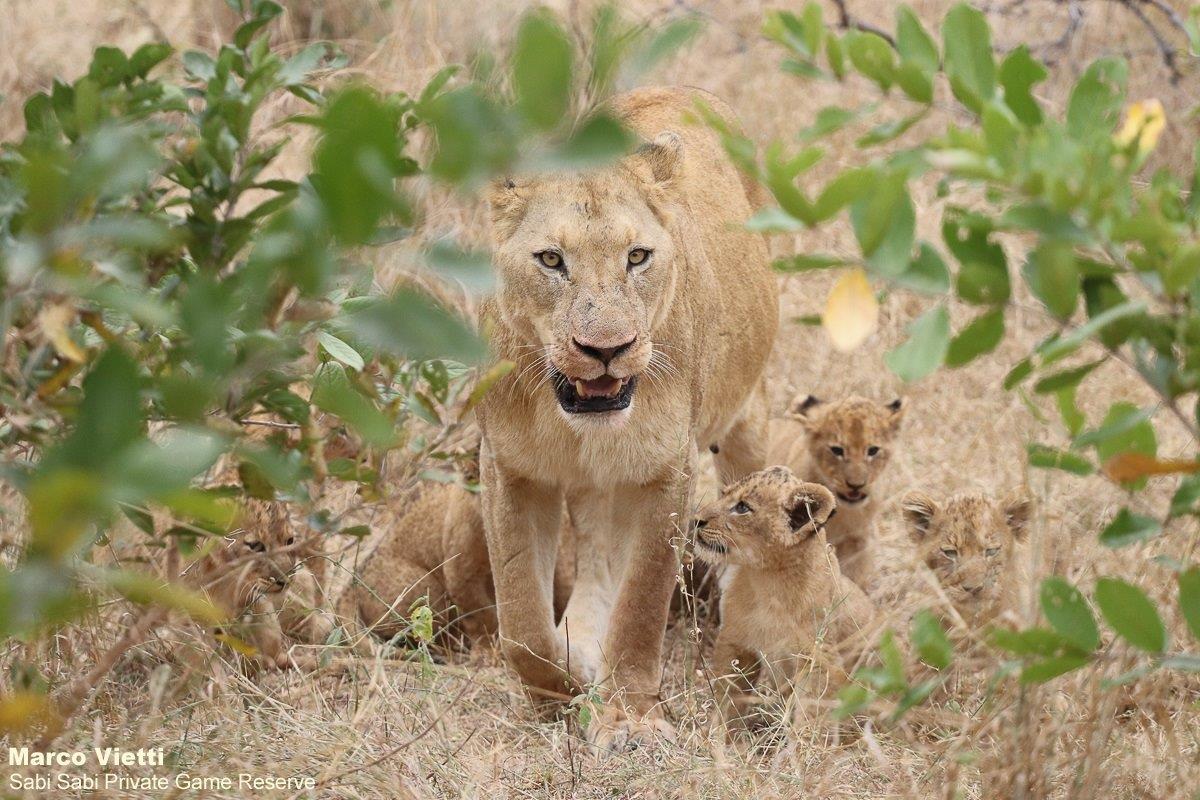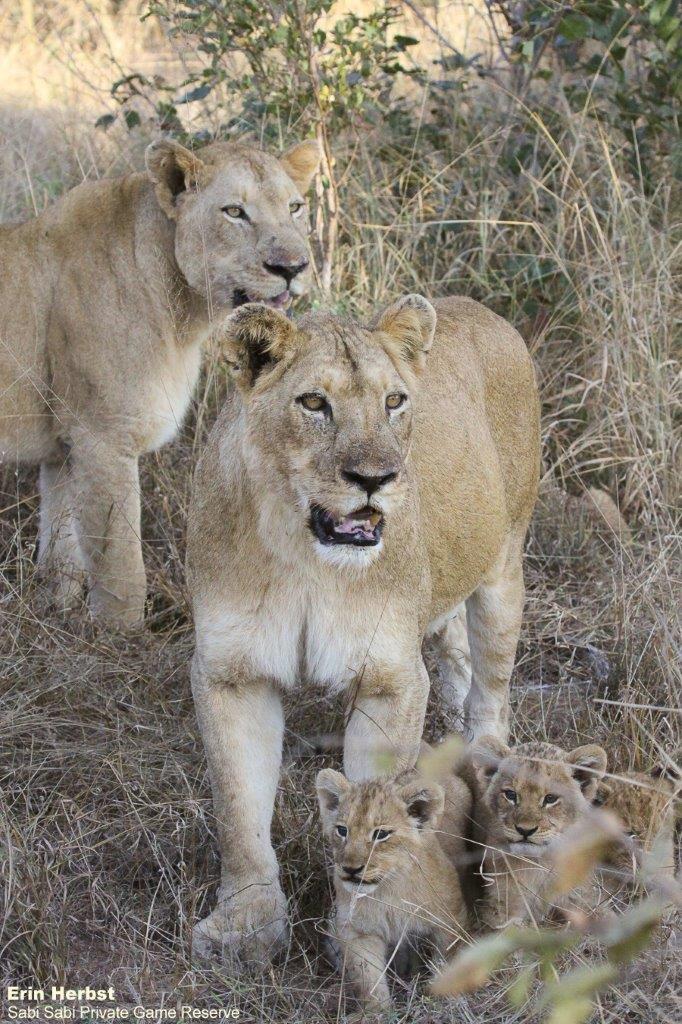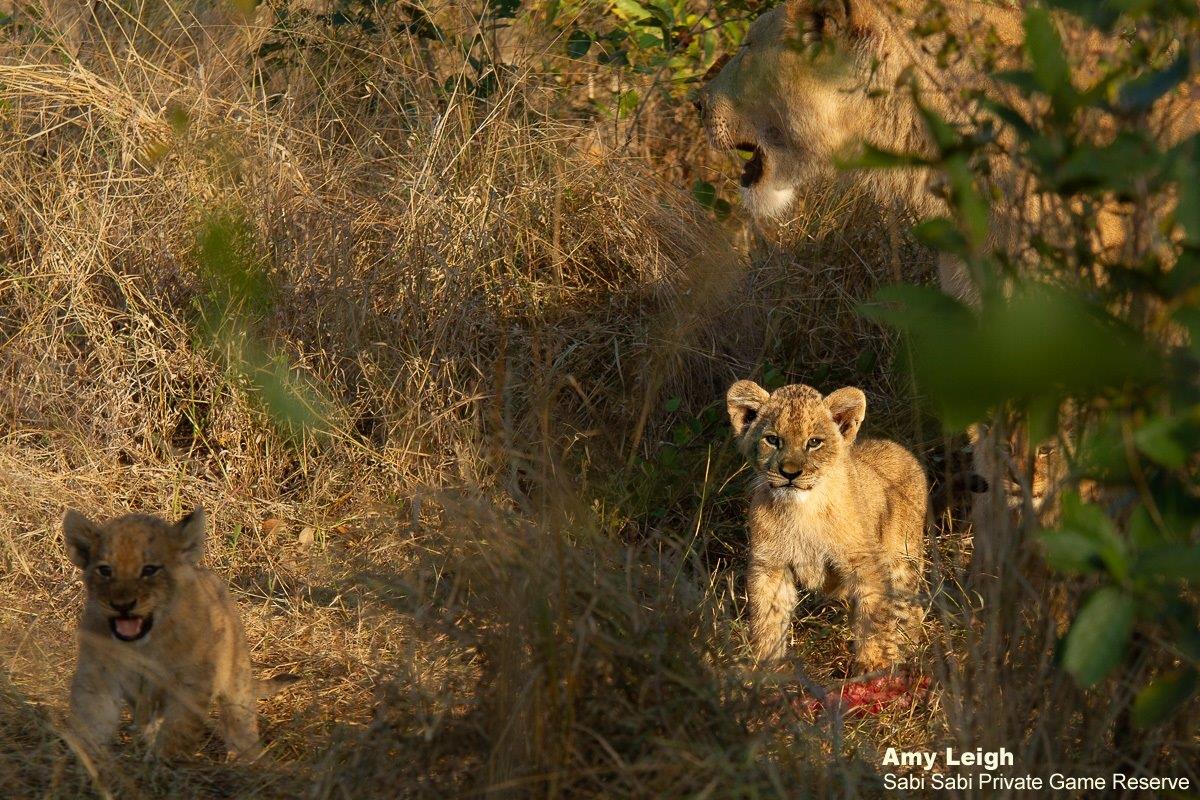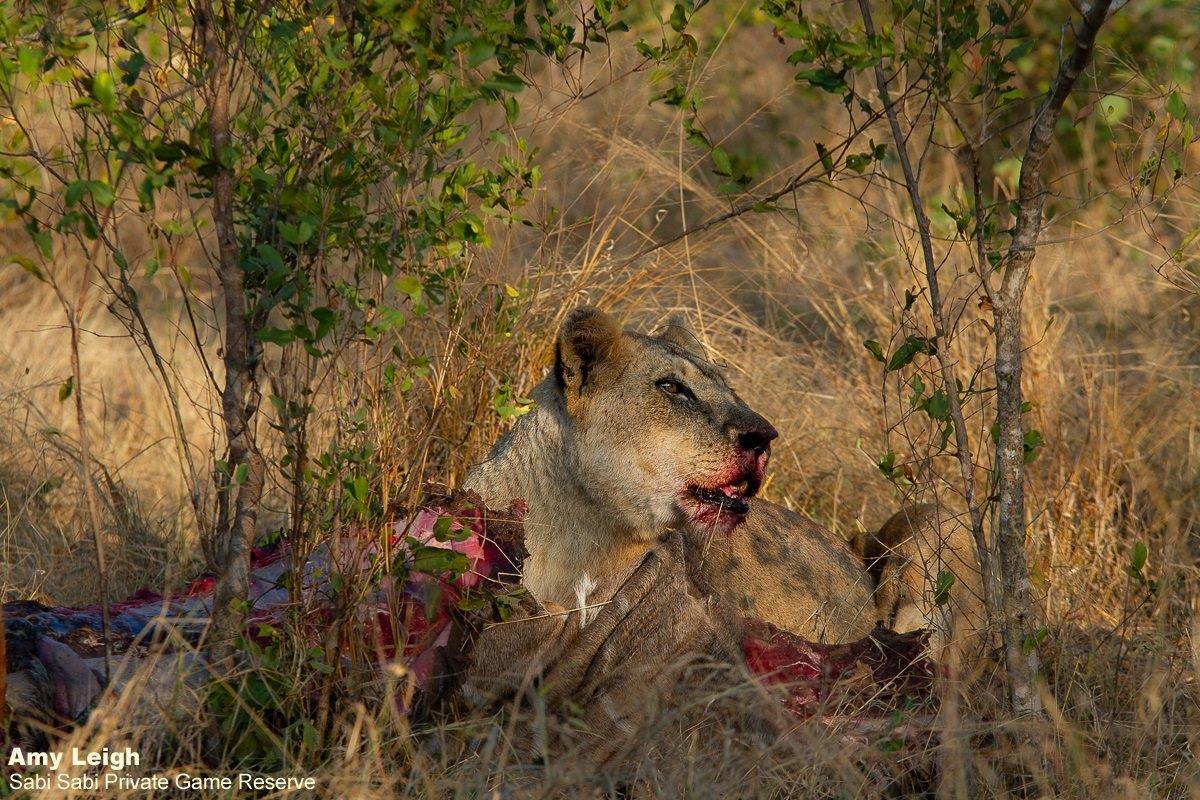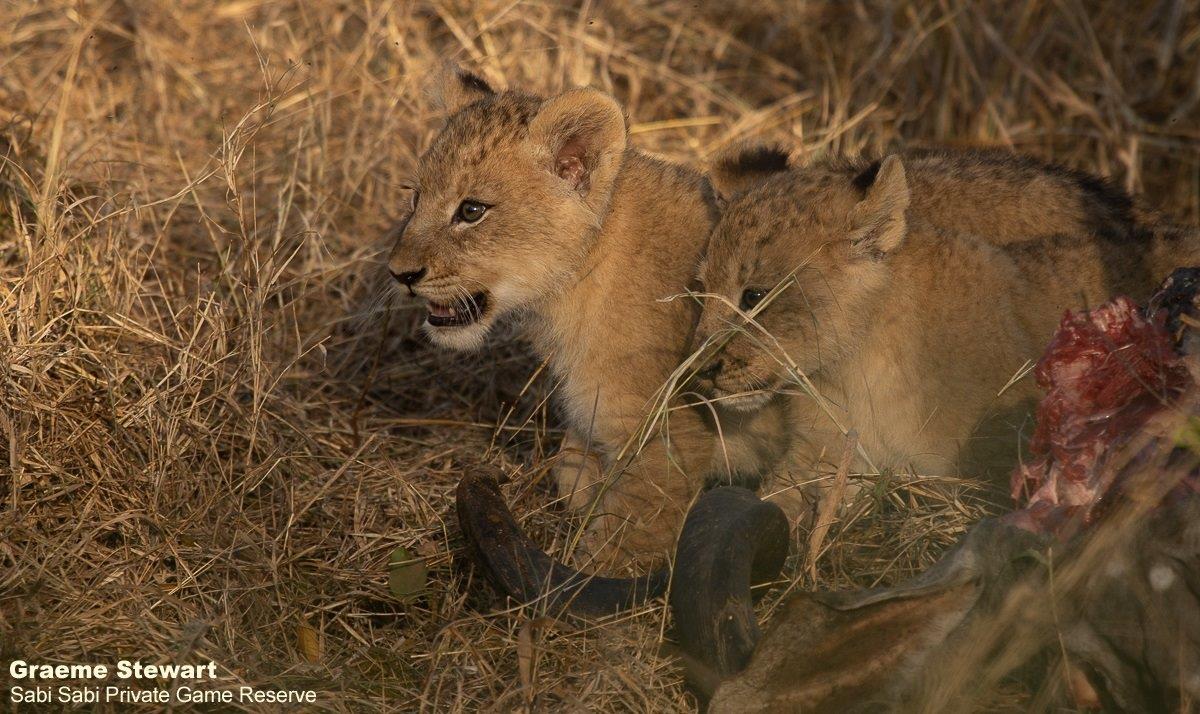 Shortly after leaving on our morning safari, we found tracks of a male lion, and it was not long before we located one of the N'waswishaka male lions walking across an open area. We watched as he walked steadily trying to find the rest of his coalition.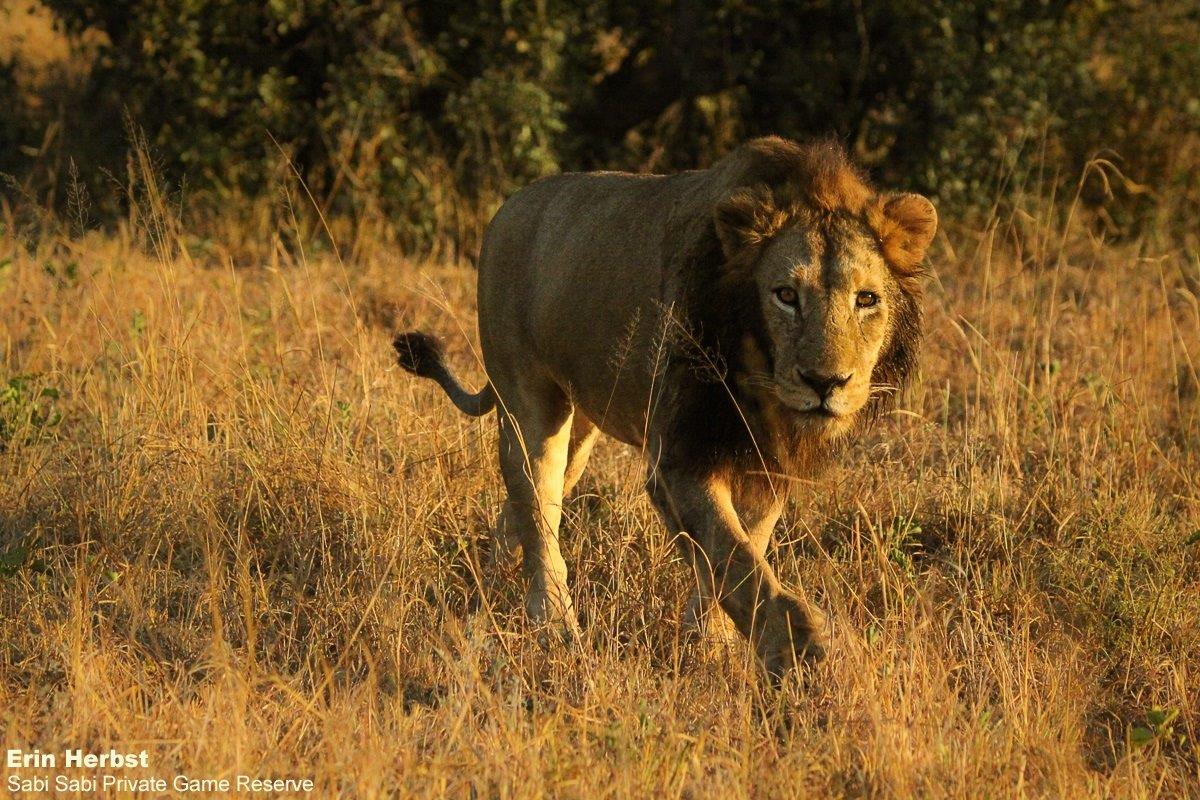 A few days later, we managed to find the four N'waswishaka male lions patrolling down a road. As they moved, they all began to vocalise, sending shivers down our spines. Eventually one of them stopped and turned back to see how far the rest of them were behind.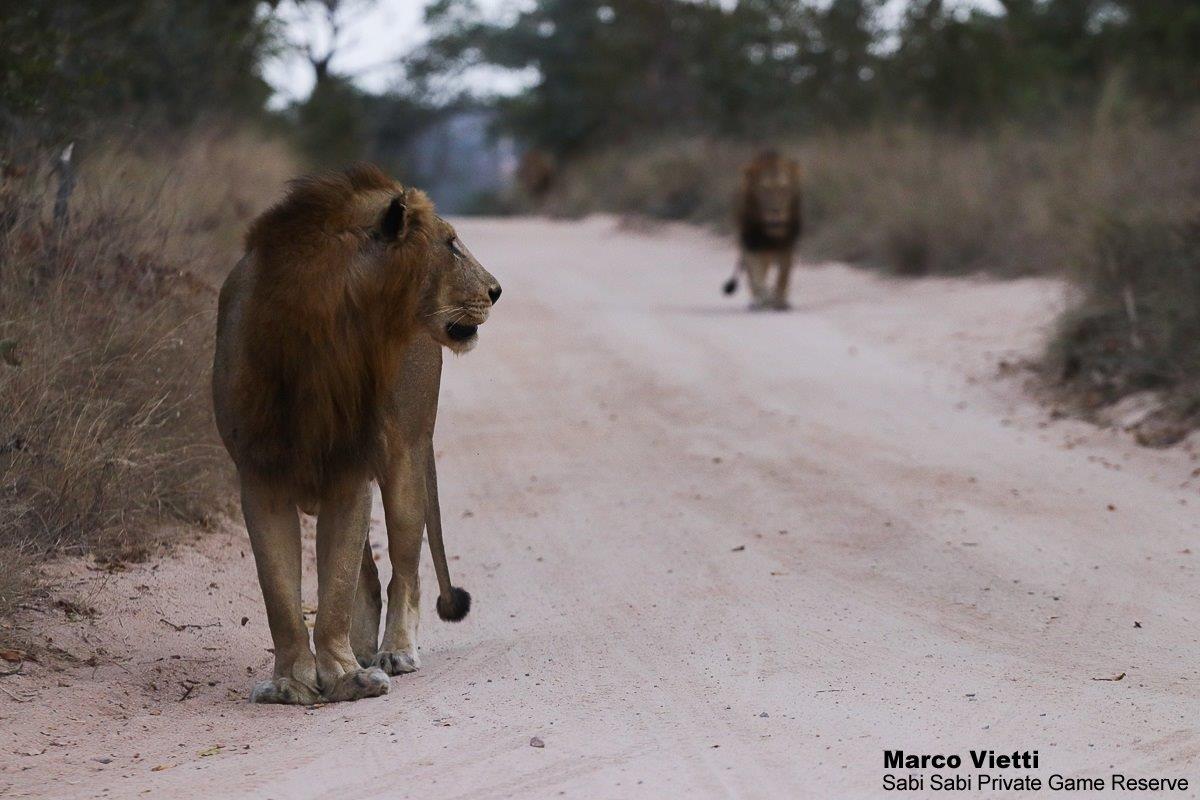 You often stumble upon things that are least expected! One morning, while following fresh female leopard tracks, we came across a pack of wild dogs hunting in an open area.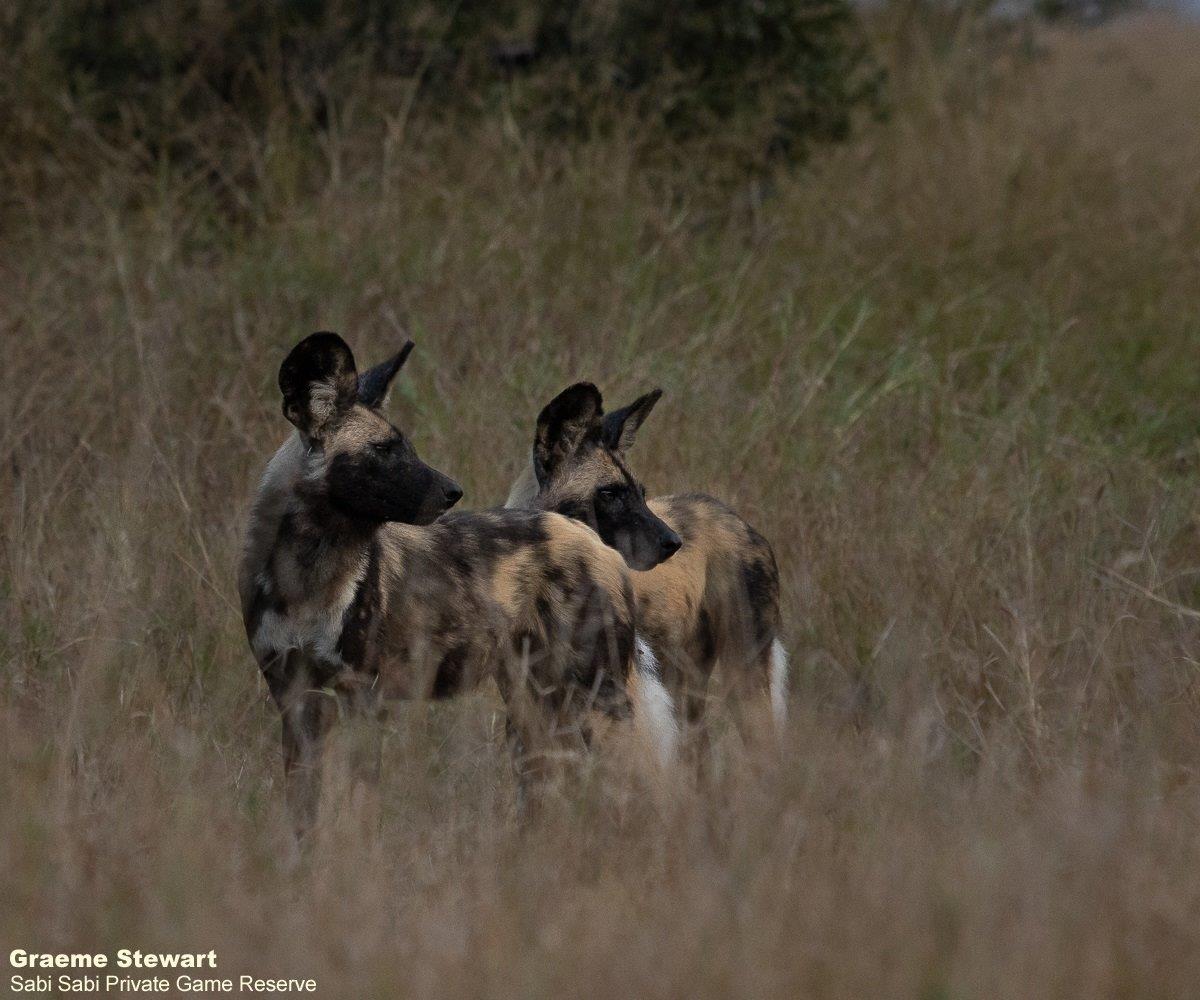 We found Ntsumi and her cub just as the sun was starting to set. While the mother lay in the grass, her cub decided to prop itself on top of a small wall, giving us a spectacular viewing opportunity!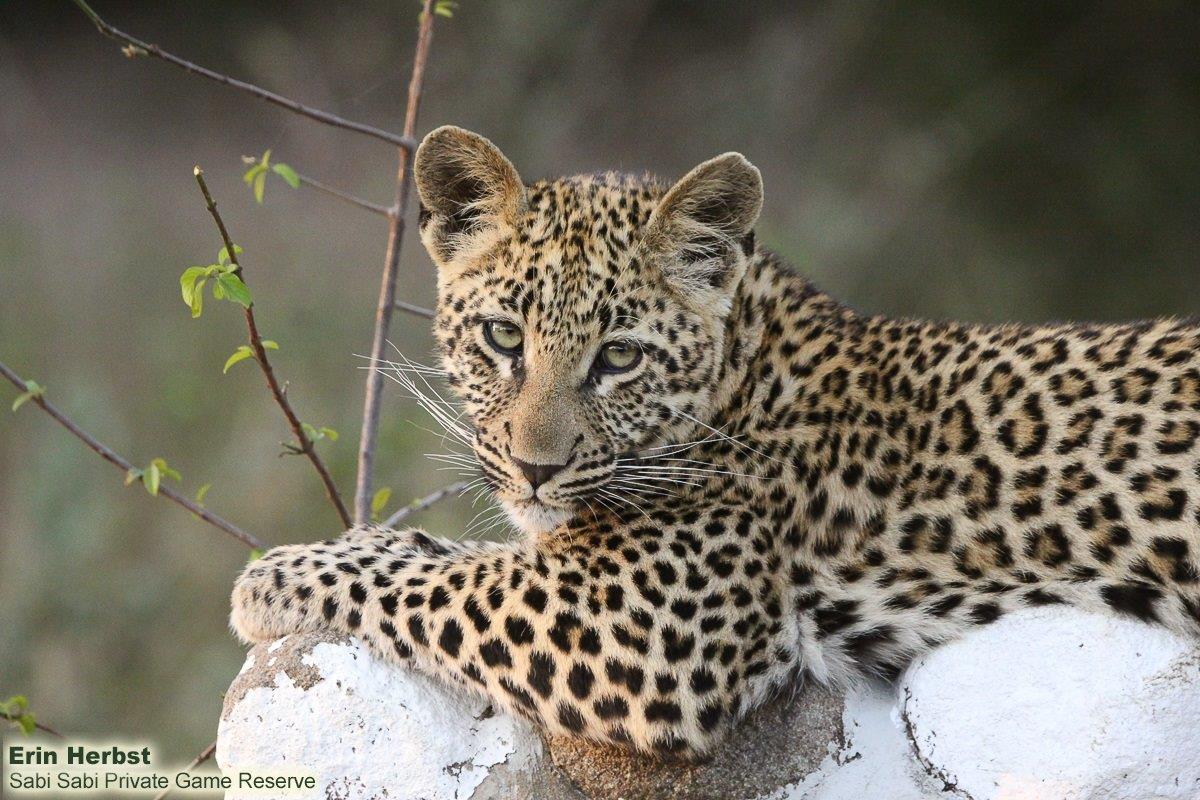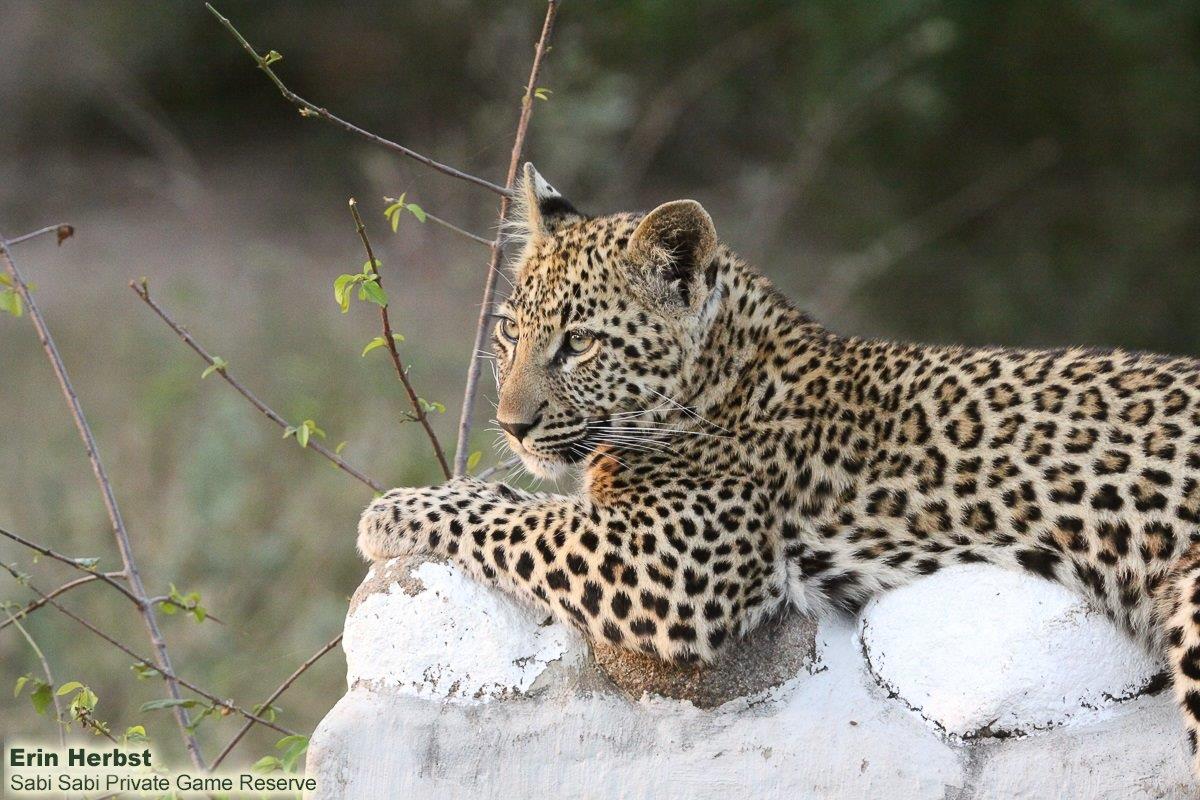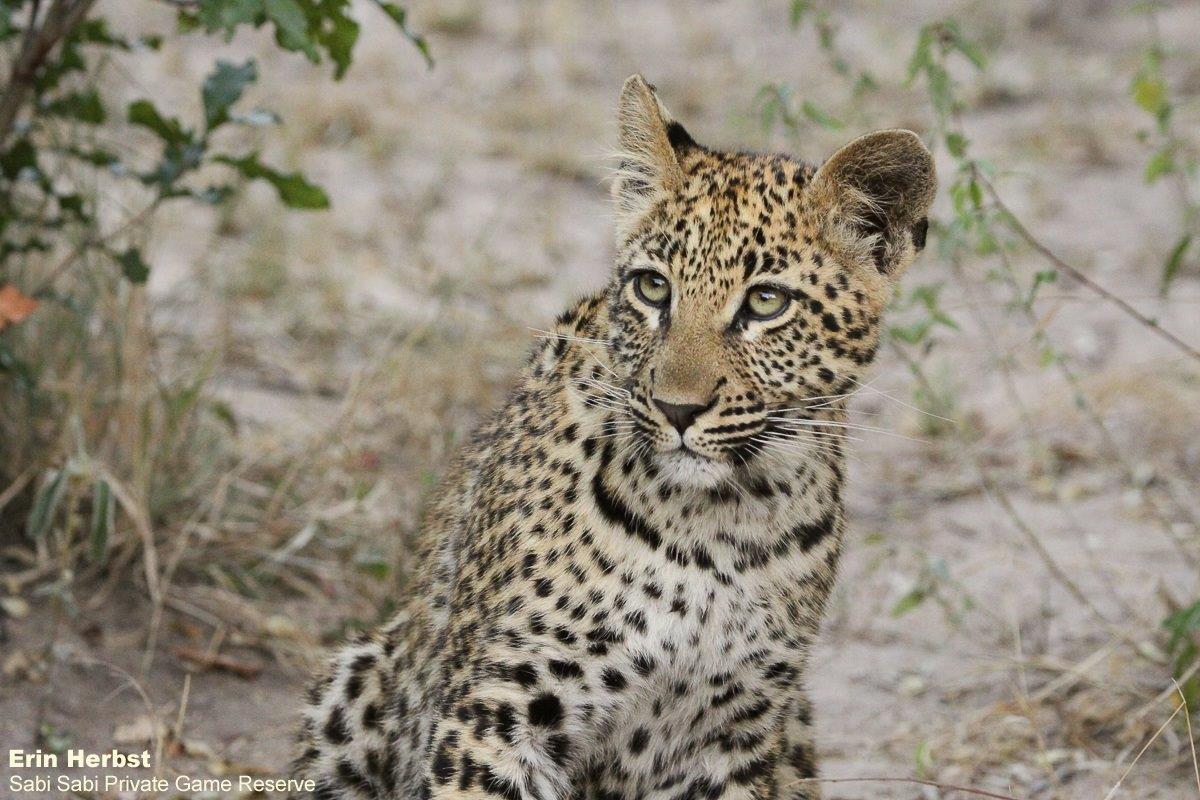 The male leopard, White Dam, was found in the early morning. He walked along the road for a short while before finding a small patch of shade on top of a termite mound to take refuge from the sun.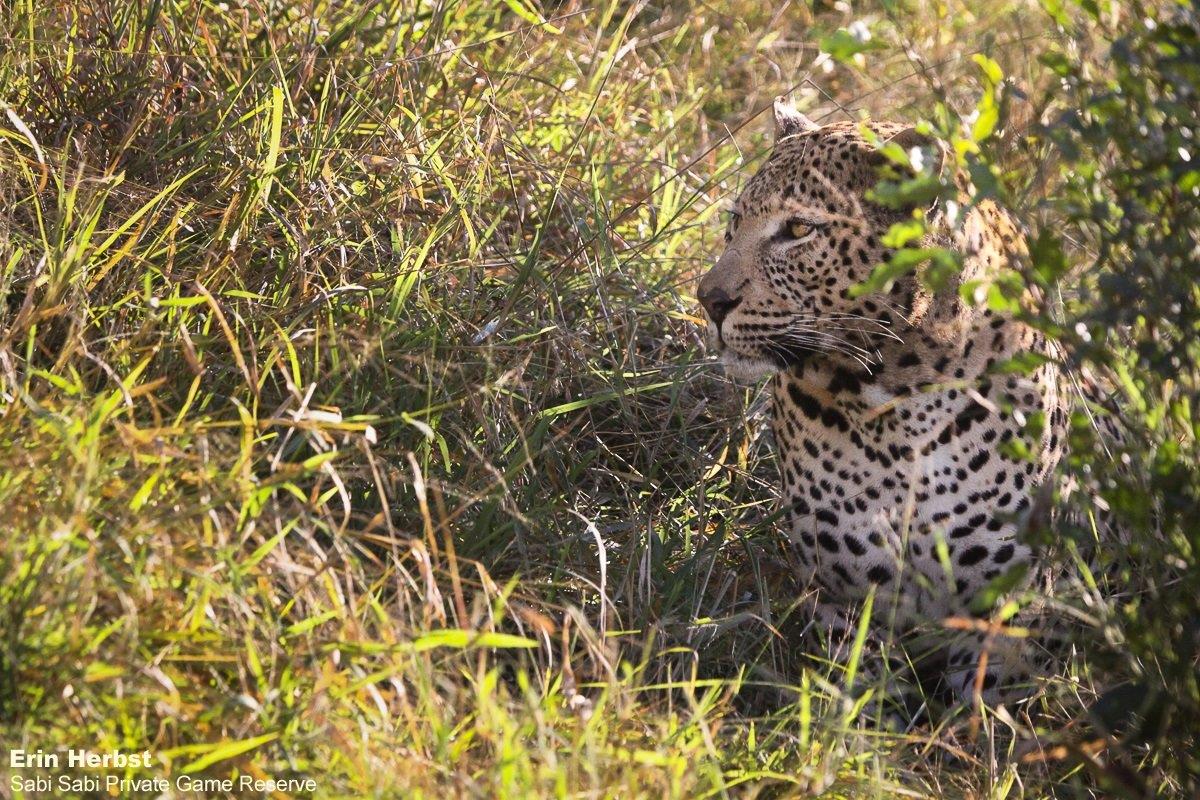 Xovonekela was seen close to the Sabie River as the sun was starting to set. We stayed with him for quite some time and watched him vocalise and scent mark into the evening.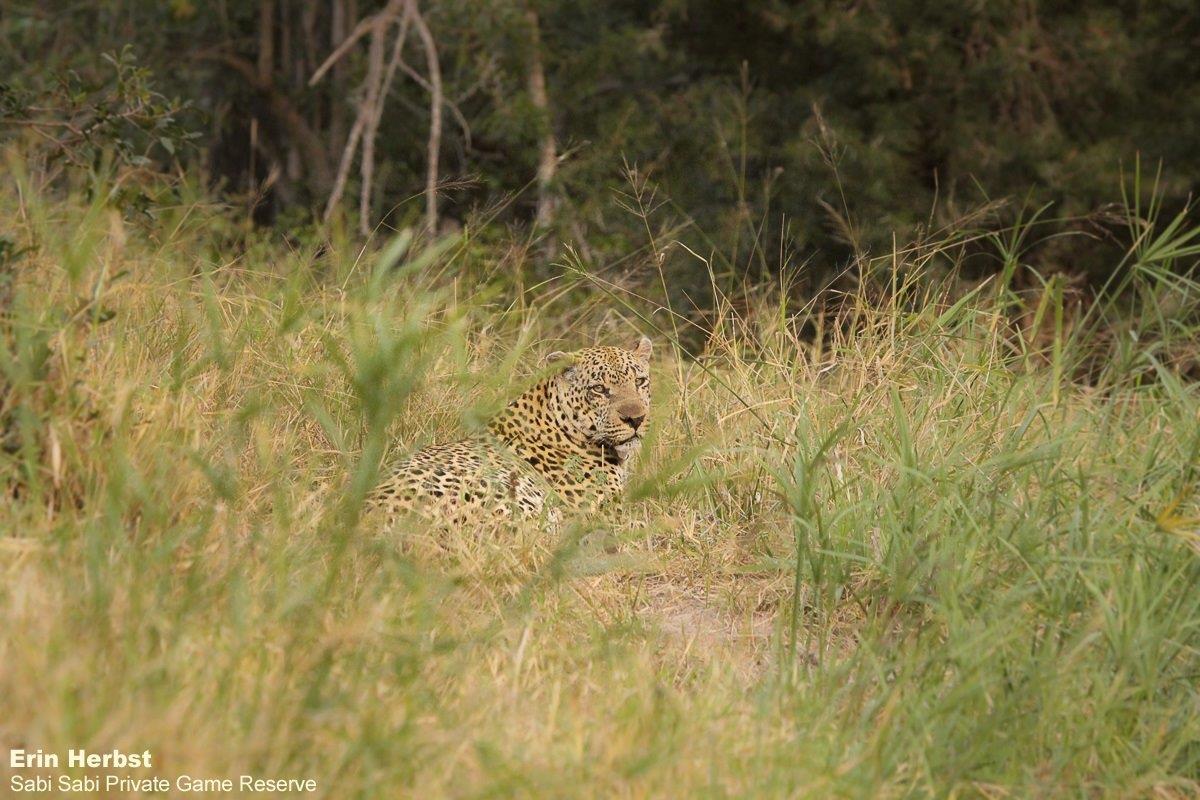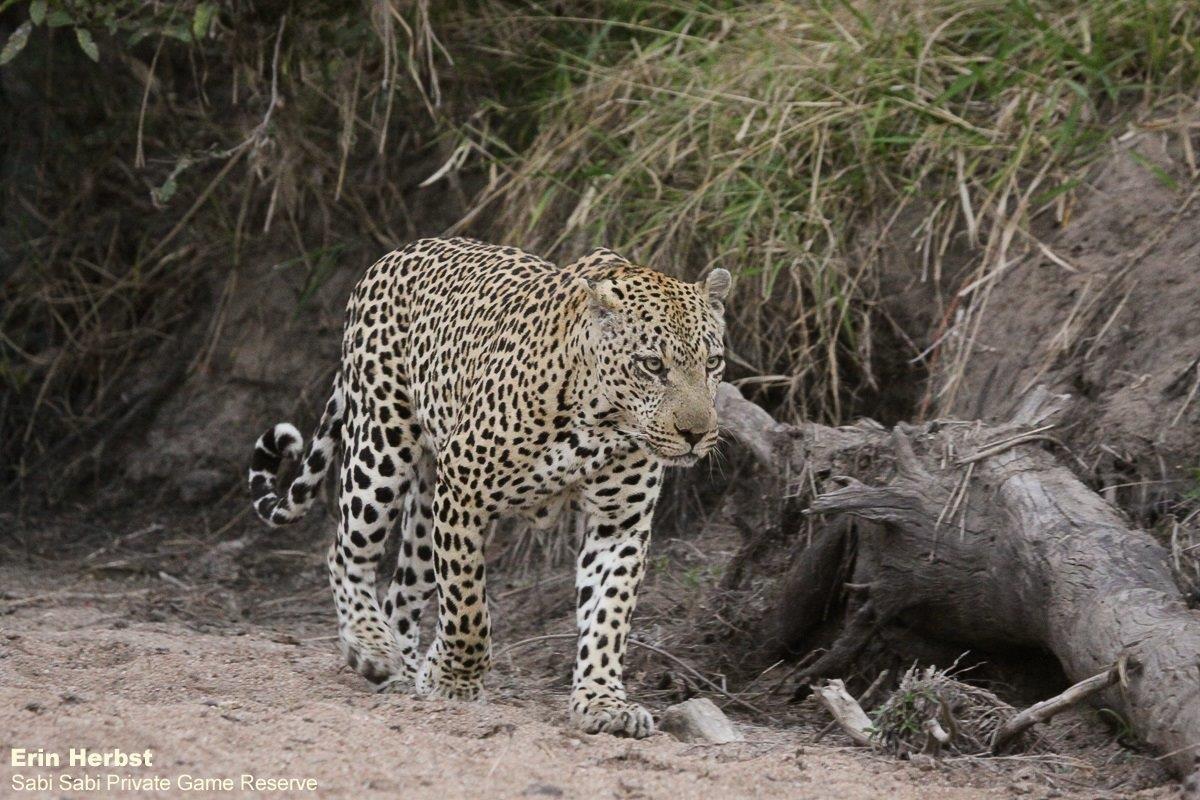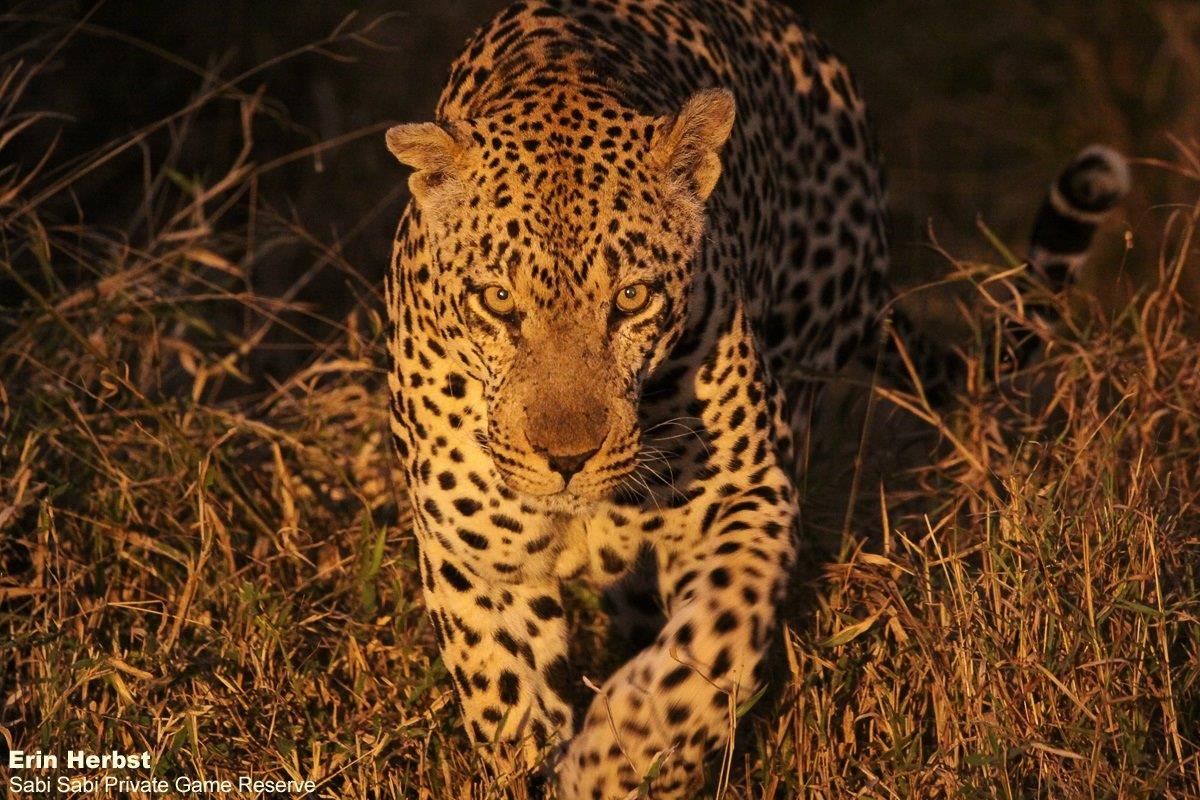 After tracking the Finfoot female leopard for most of the morning, we were very excited when we found her grooming herself in the middle of the road. She soon got up and moved along, keeping a sharp lookout for potential prey in the area.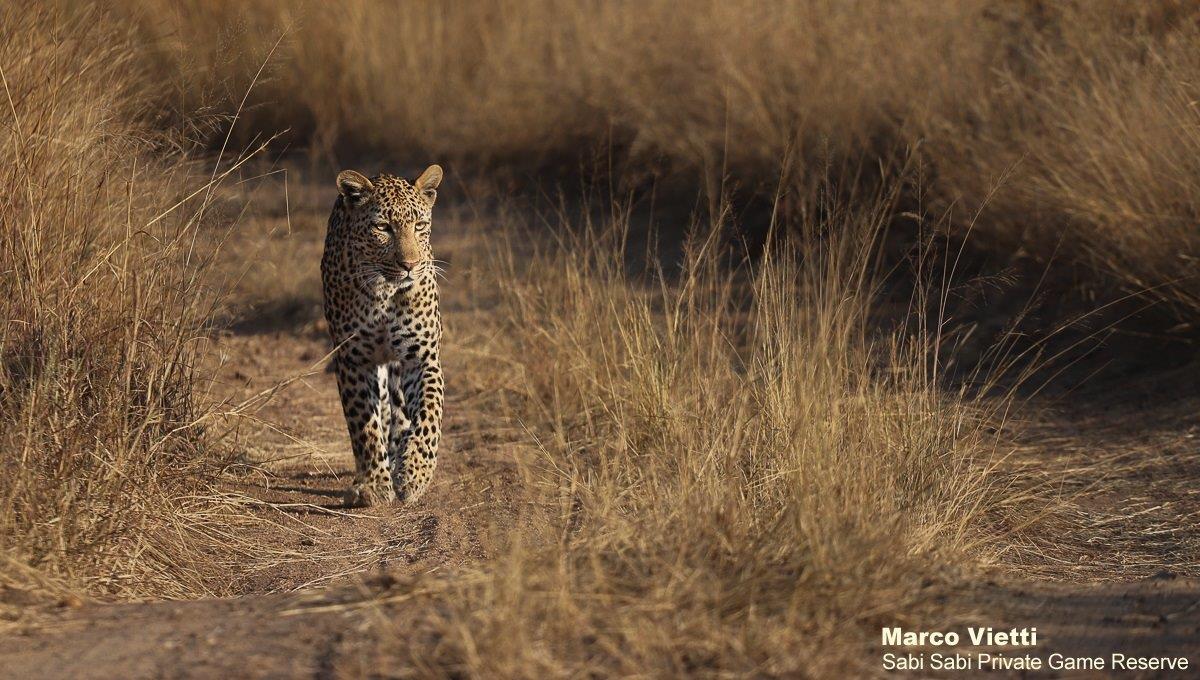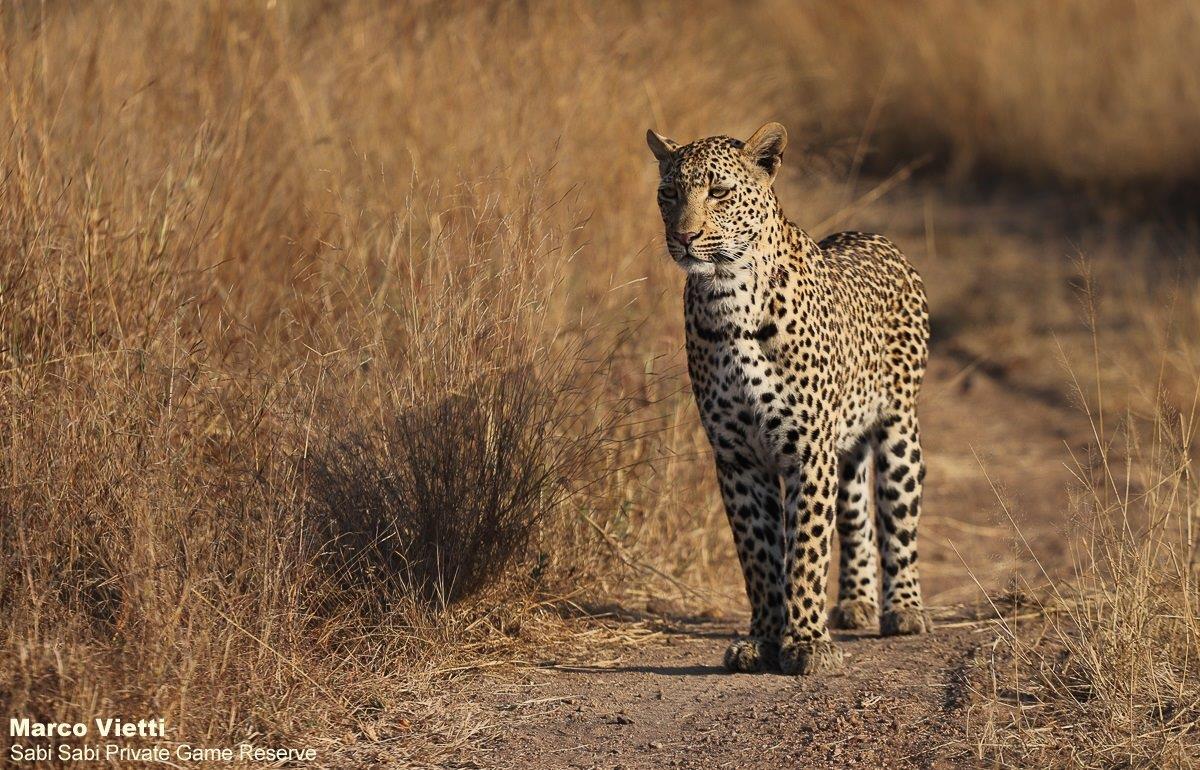 A male cheetah was seen moving into an open area where we had recently seen a female cheetah with her two sub-adult cubs. He stopped and sniffed the exact termite mound where the others were previously seen. He seemed to have caught their scent and was in search of the female. Before he moved off entirely, he stopped in some shade under a tree to rest while the heat of the day was setting in.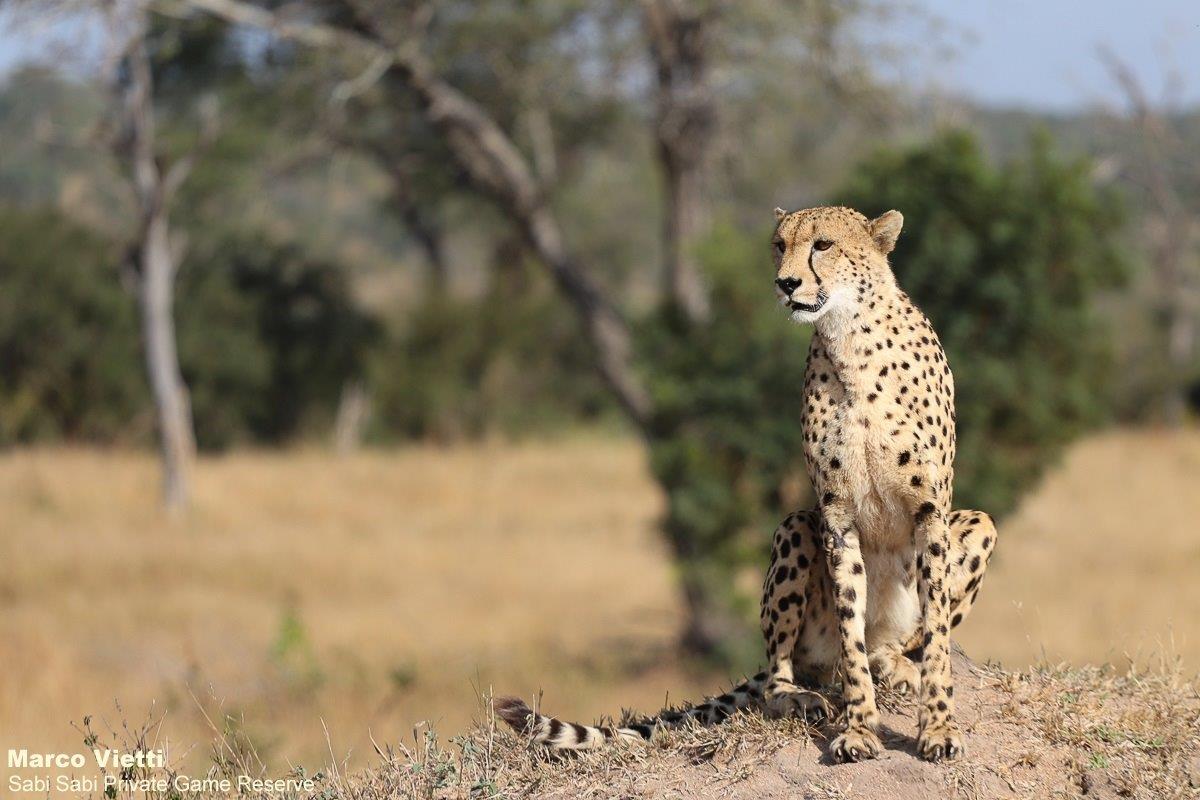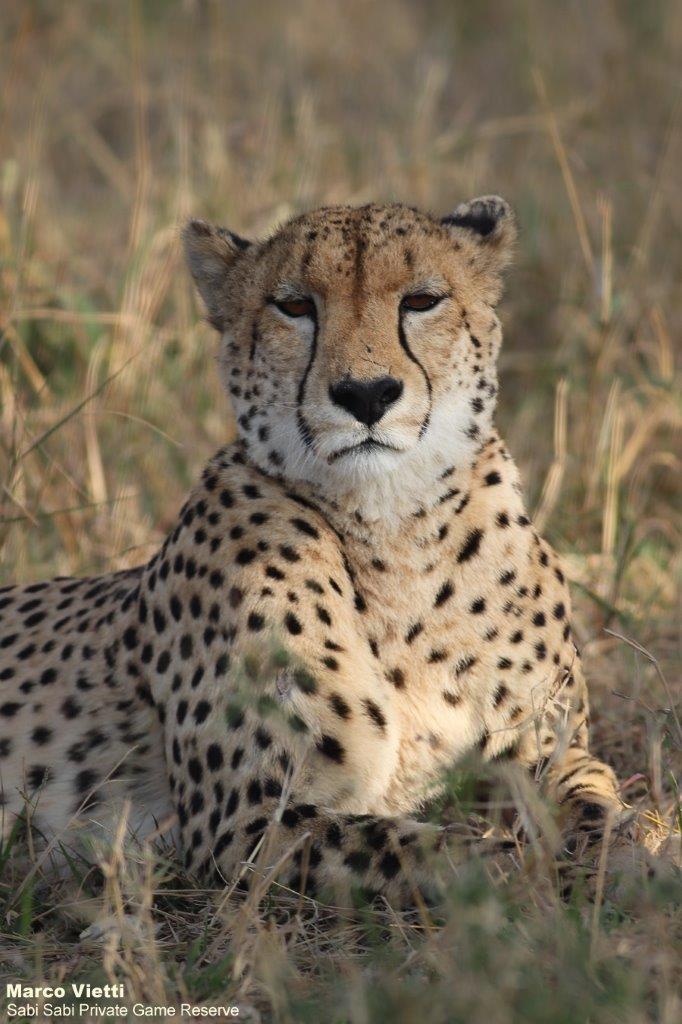 As the herd slowly moved on, this young elephant thought it would be the perfect time to have a dust bath.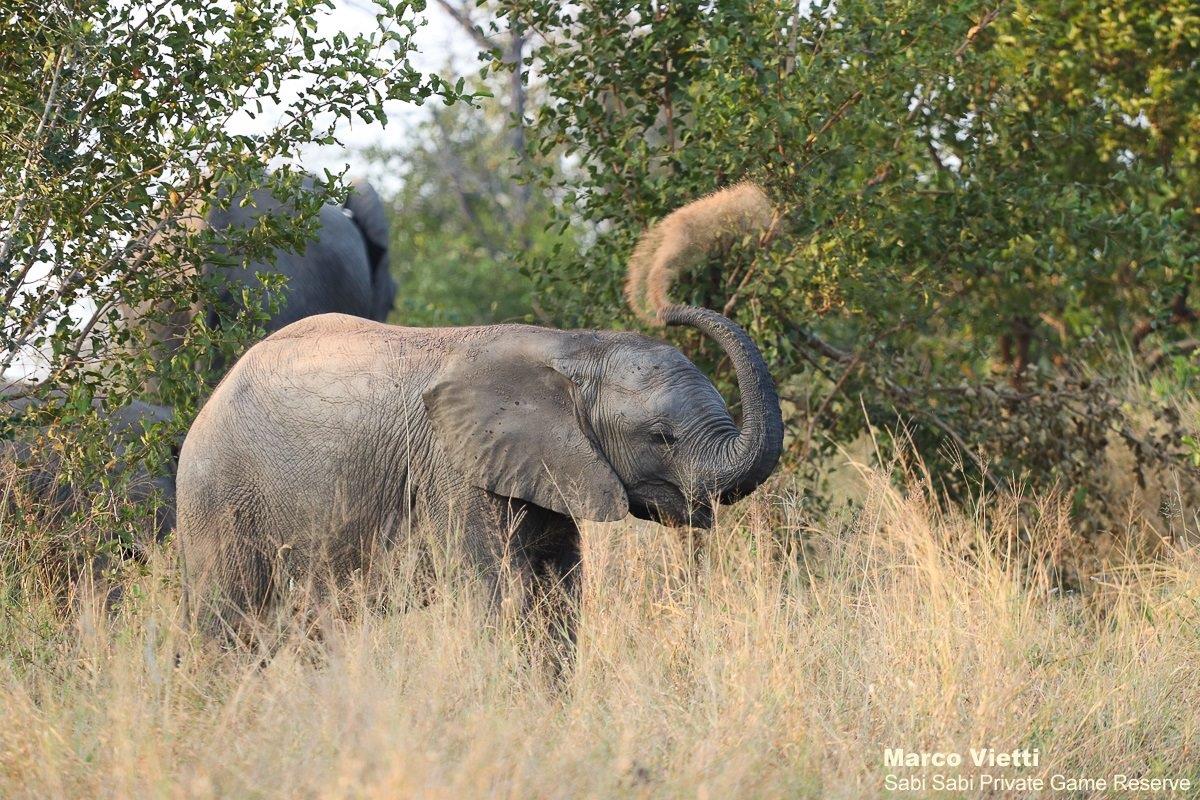 A herd of elephants enjoy a drink of water at sunset.  Turn up the volume!

Are zebra black with white stripes, or white with black stripes? This oxpecker was taking a closer look to try and figure it out.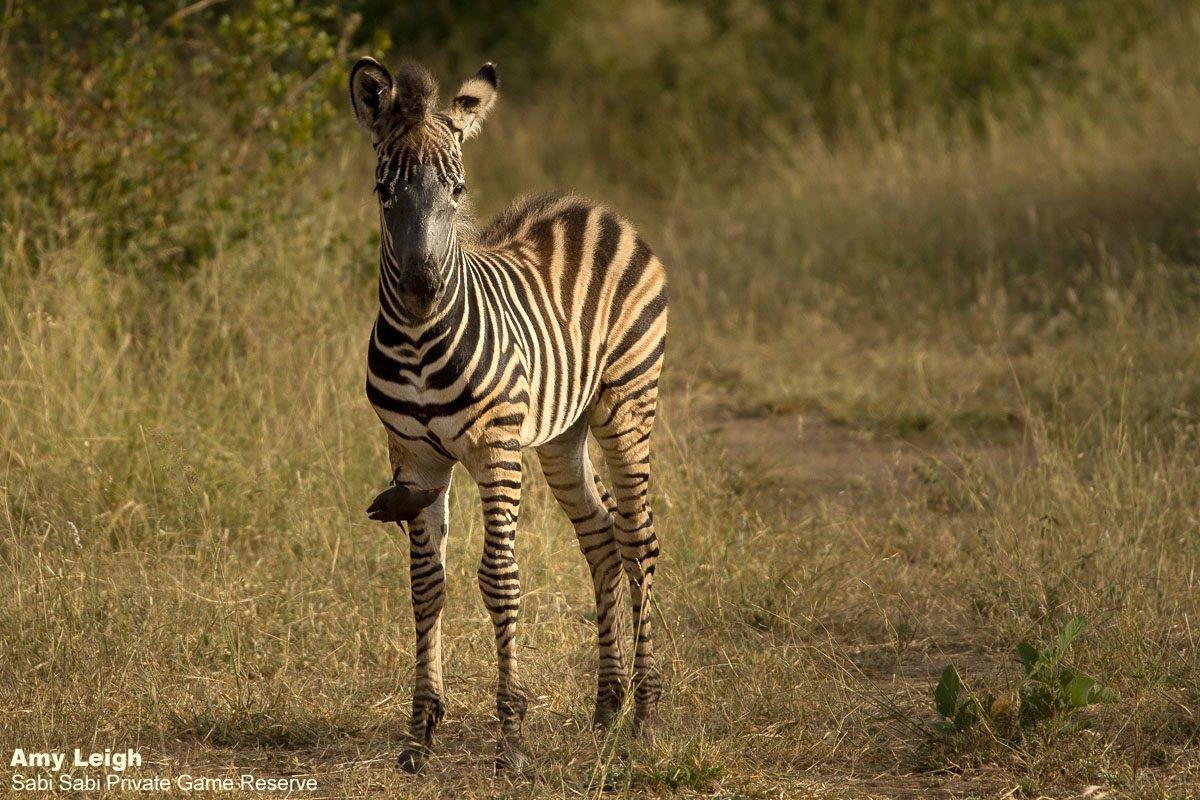 One of the larger birds of prey, this Tawny Eagle was perched perfectly on a dead tree.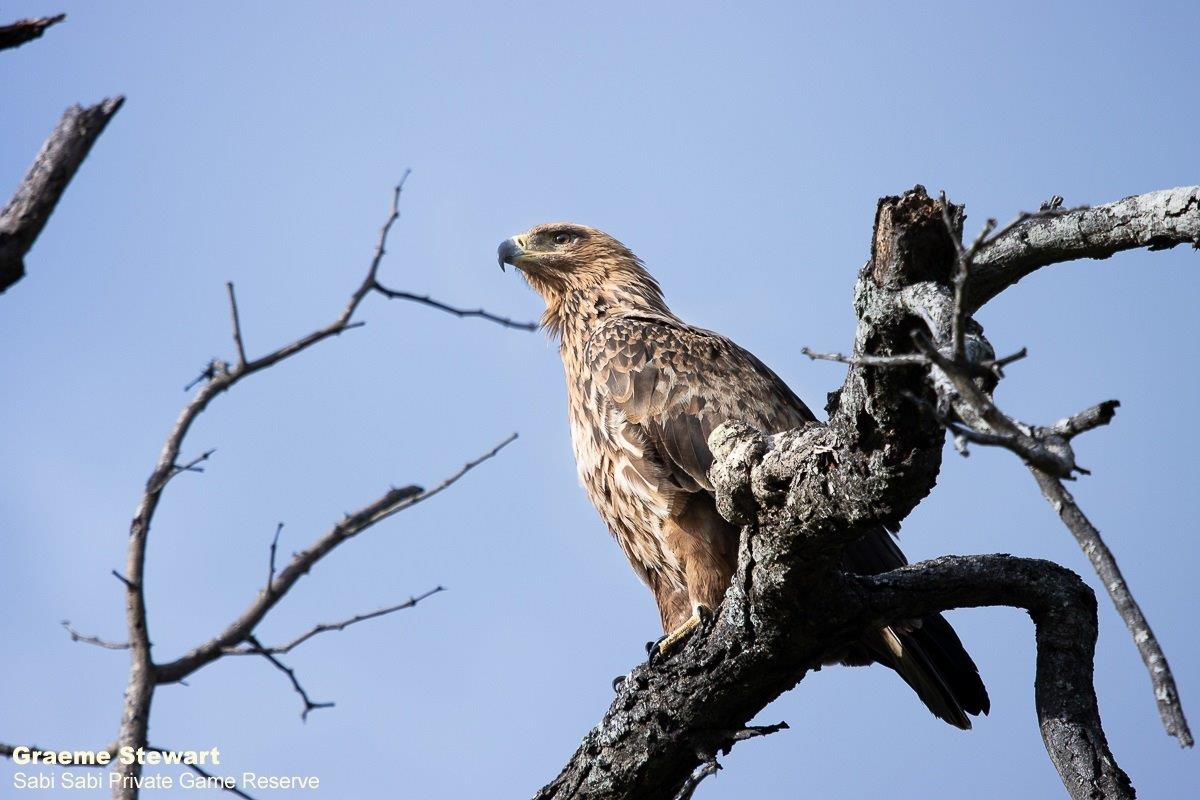 We came across this vulture perched in a tree scanning its horizon looking for any potential food source.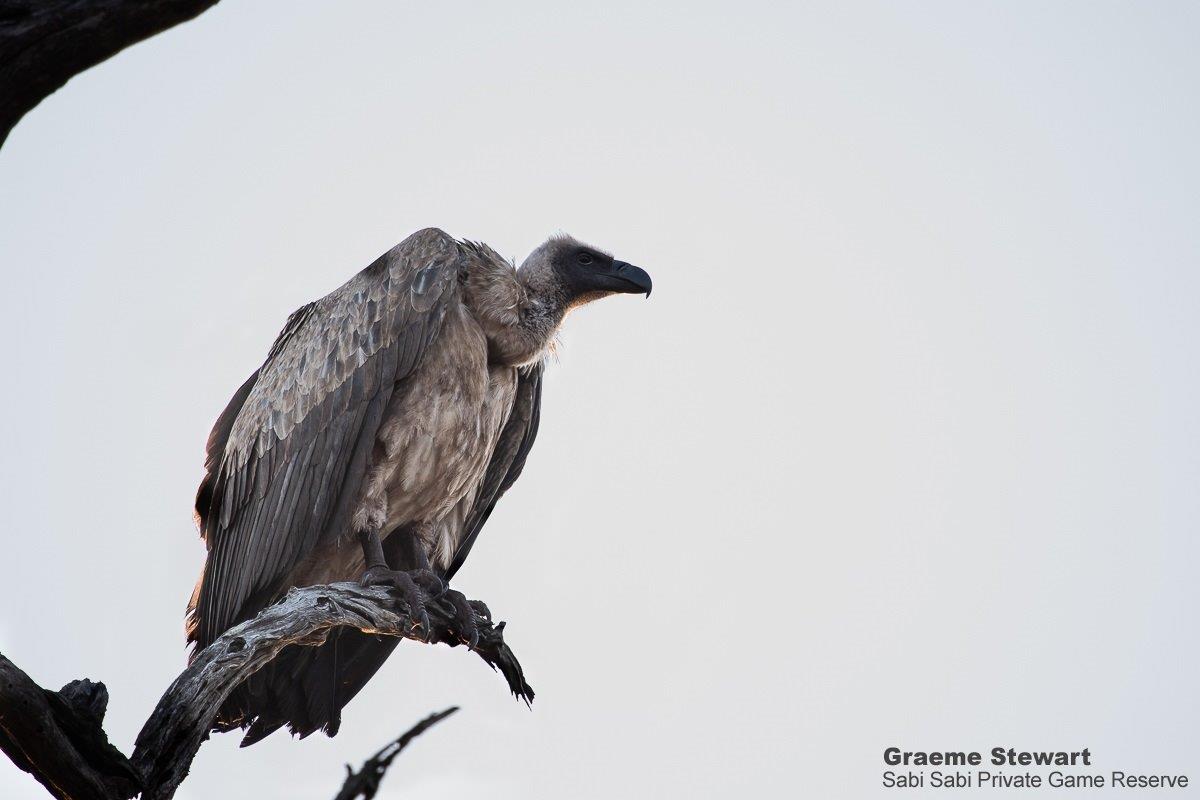 A beautiful sight of a Verreaux's Eagle-owl as it was scanning its surroundings from a Marula tree.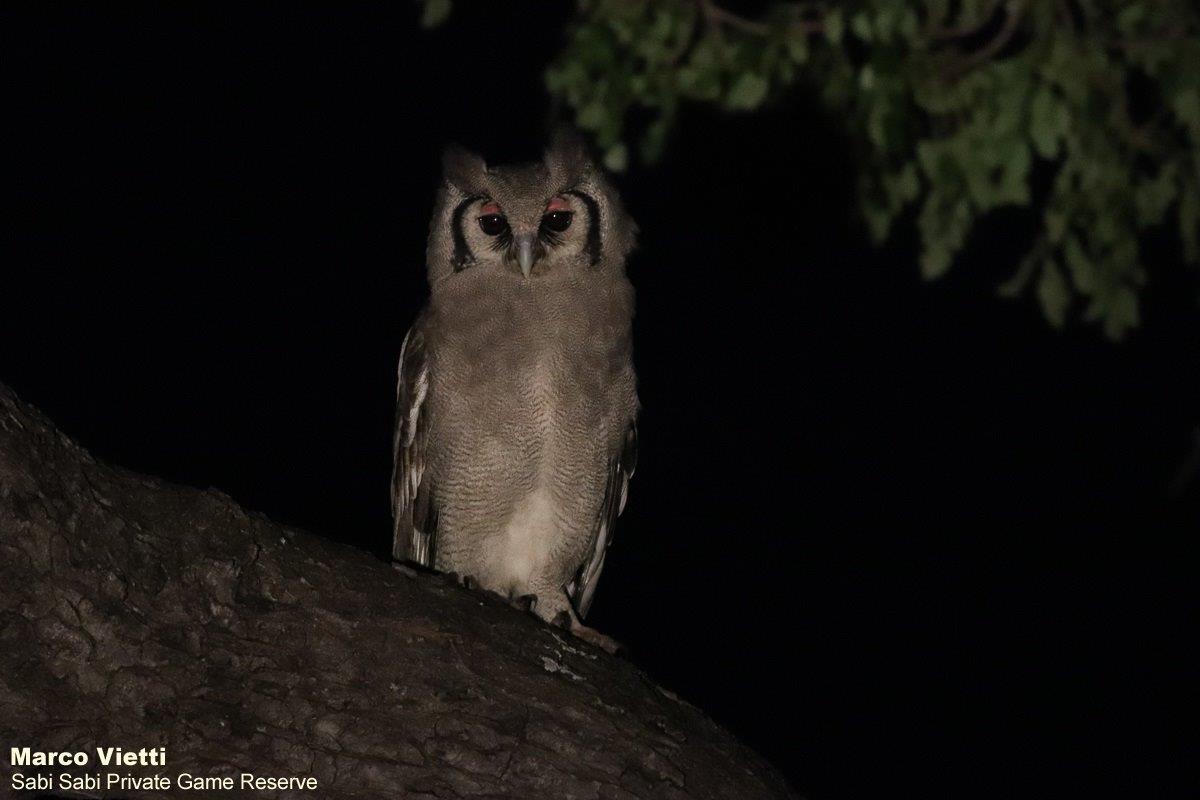 This bull elephant made his was towards the waterhole in front of Bush Lodge for a drink.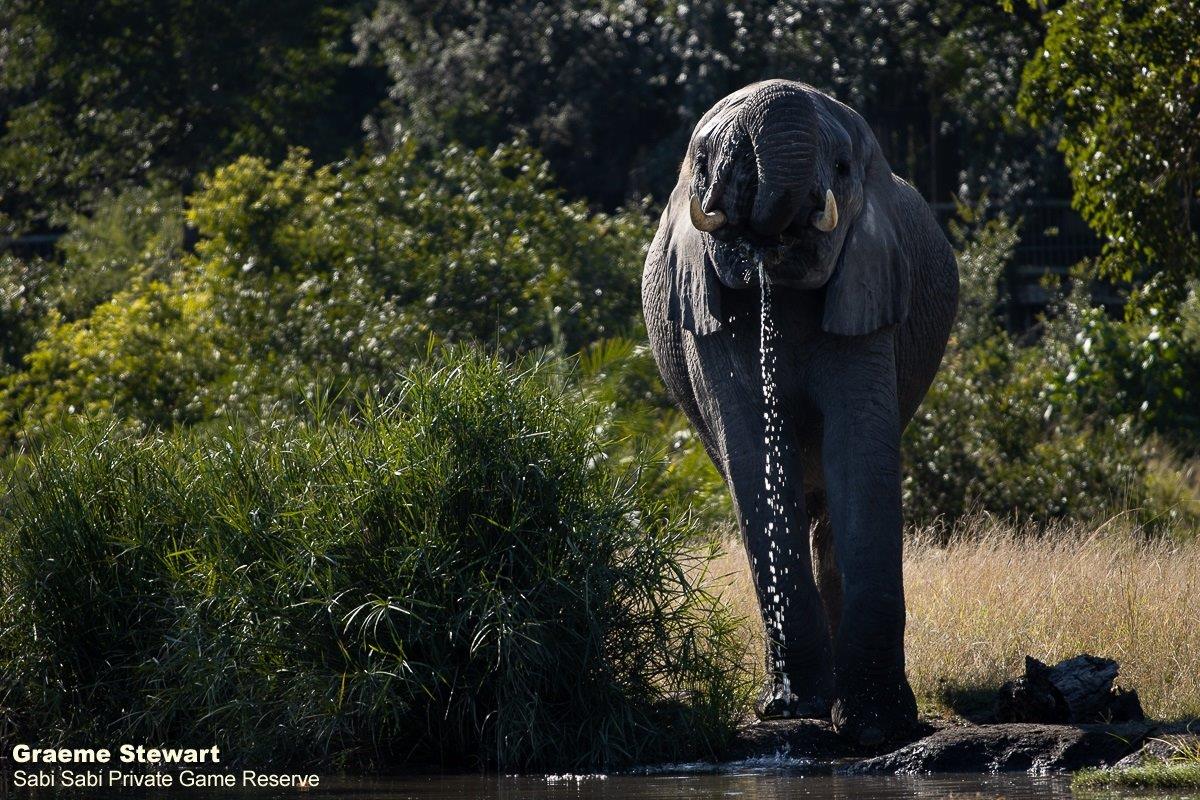 A zebra stood grazing in an open field as the golden light shone upon him.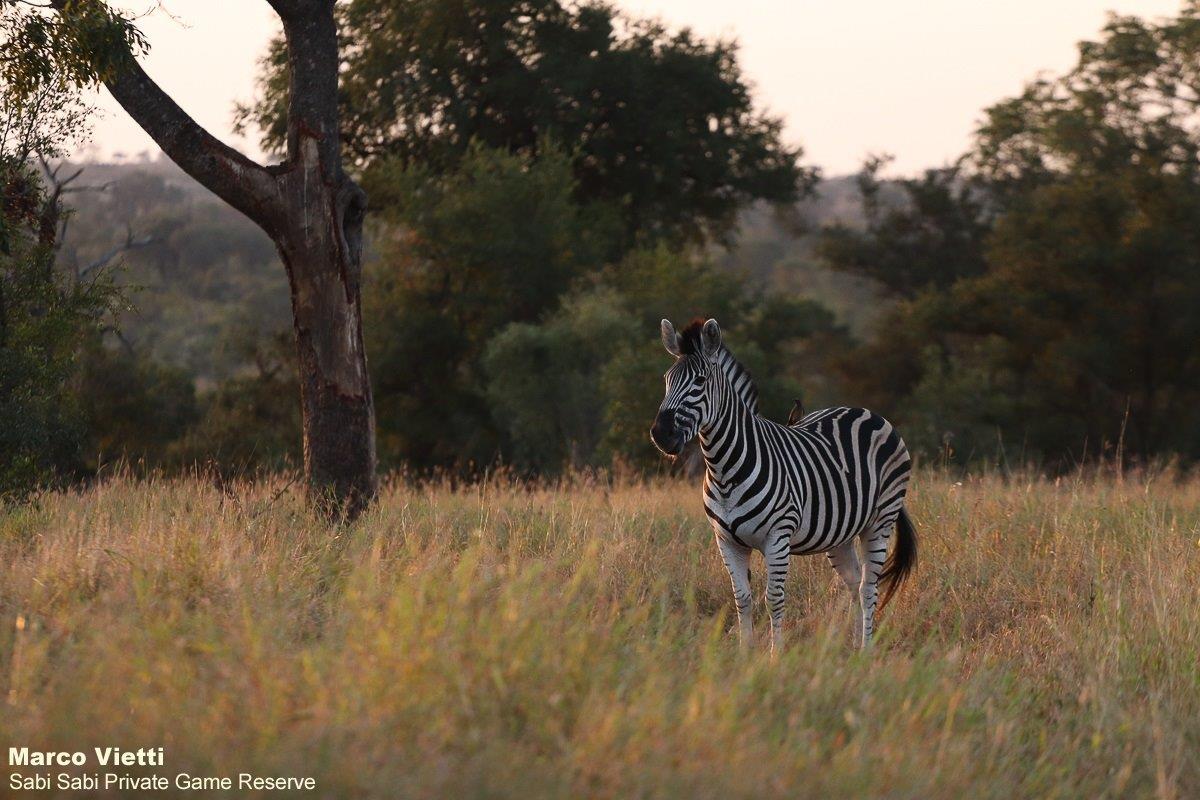 Until next time…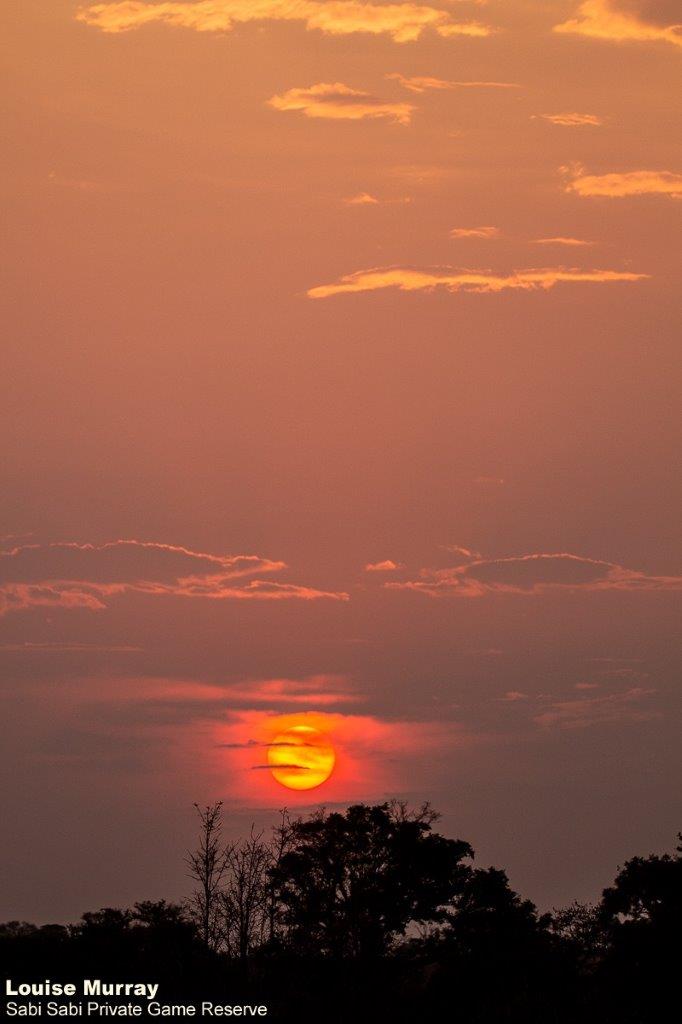 Blog by Wendy Claase
Images by Amy Leigh, Erin Herbst, Graeme Stewart, Louise Murray and Marco Vietti
Video by Ally Ross