From the first track or the first sign of wild dogs, you immediately know things are going to get crazy.
It starts early in the morning, just as the sun rises. The cool breeze, birds calling – it is incredibly peaceful – but as the signs get fresher the adrenaline starts to increase, the mood changes and excitement grows.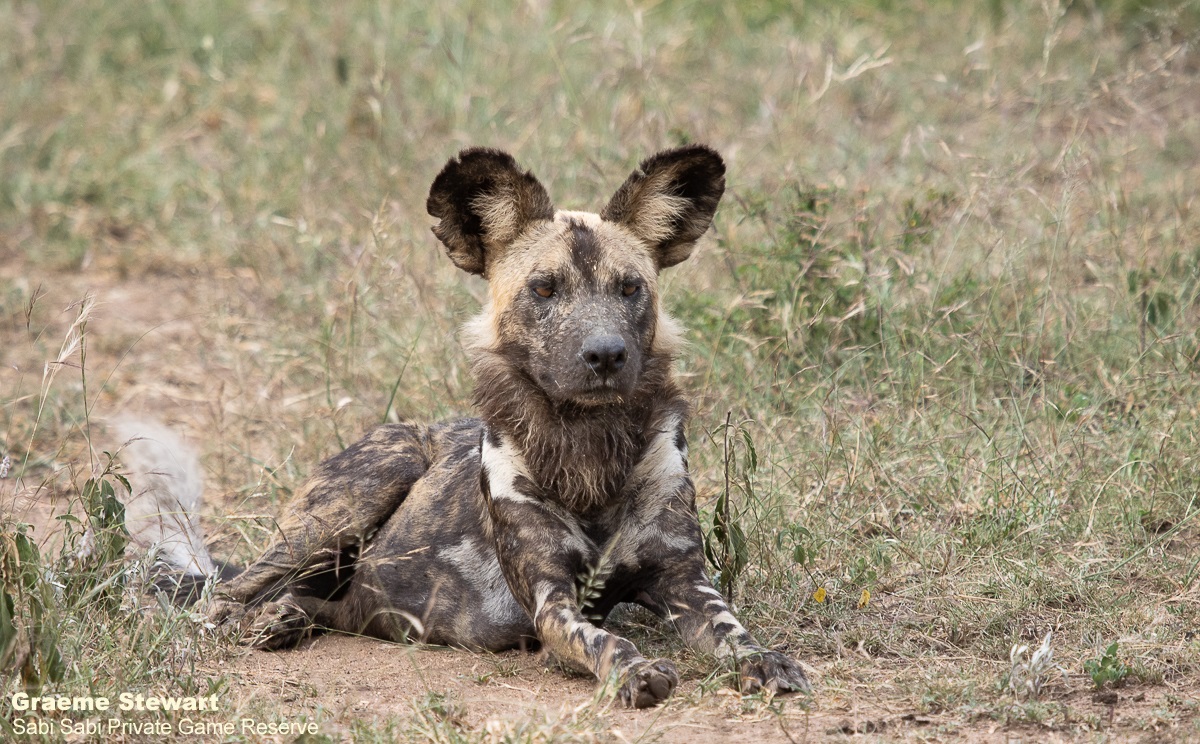 The moment of discovery is exciting but can go two ways. Firstly, it can start calm when the pack is slowly waking up and every individual is getting the others ready for the morning's hunt, or it can go the complete opposite direction when the dogs are one step ahead of you and are on the hunt already and at that moment you know it's going be mayhem! Dogs running in all directions, coming from one side cruising through the bush and then turning around and running back. Most of the time all you get is a blur of a dog running past. Trying to keep up with them is almost impossible and as we race through the bush you quickly realise why these animals have the reputation they have and you quickly see why they have the highest success rate in hunting.  They work as a unit with every individual knowing what to do, when to do it and how it needs to be done without make a single sound. It all just happens; the natural instincts take over and it's perfection.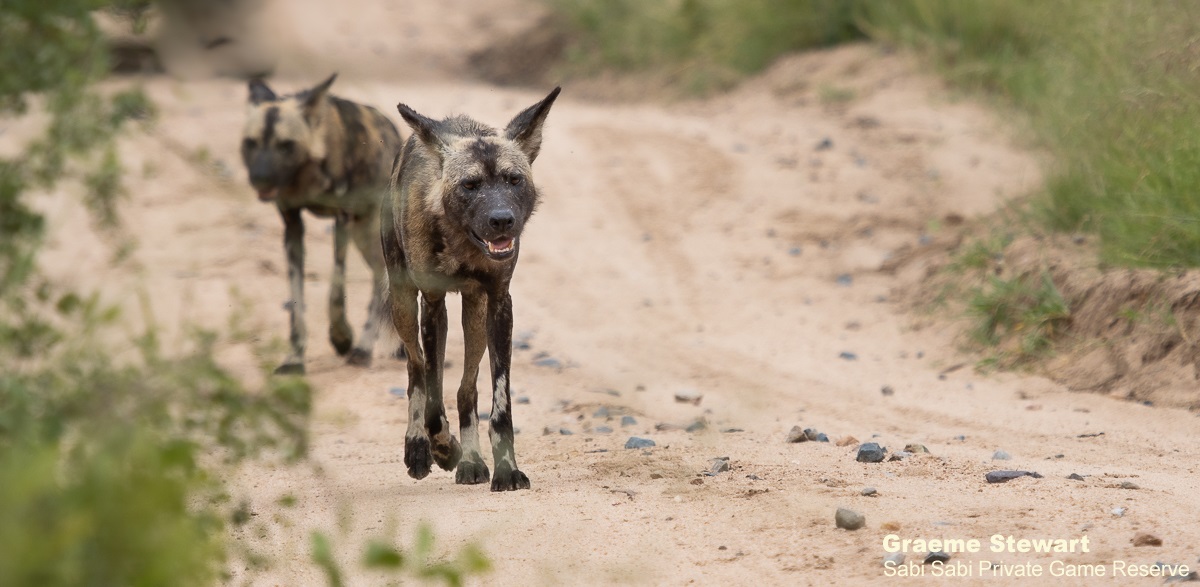 You would think that there needs to be some sort of communication between them, or at least organising of sorts, but it's silent. The pack moves off in single file at first, moving at a gentle jog until one spot something and just like that, off they go at lightning speed racing through, chasing whatever is in their sights, still without a sound.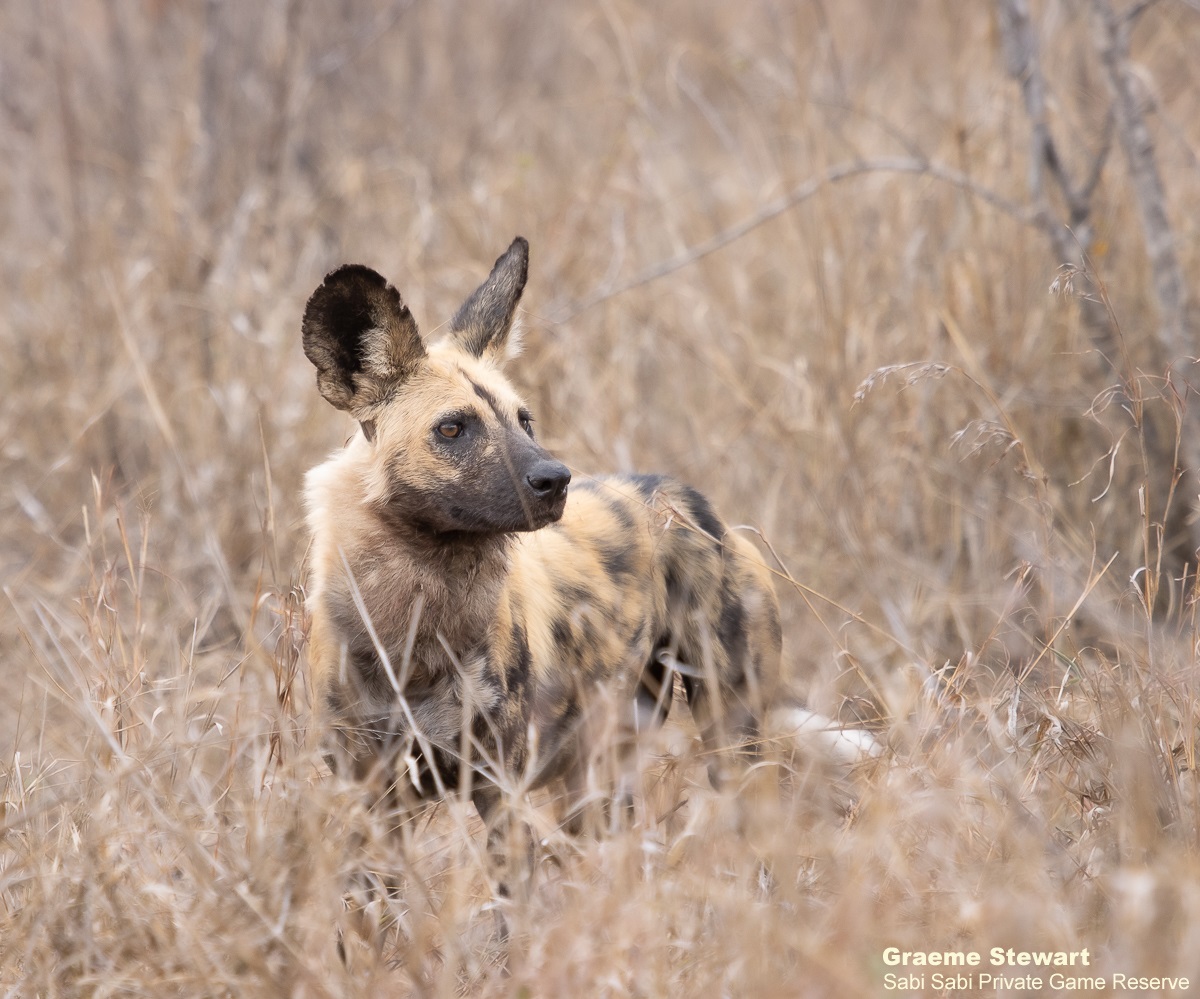 It's the perfect example of the calm before the storm. The atmosphere seems to get really quiet for a moment until you hear this high pitch sound known as twittering. You then know that the pack has successfully made a kill and the storm has hit with the pack feeding as quick as they can. It's almost like a hurricane is hitting with each individual rushing through to get a piece of the prize. As the storm passes over and the pack has had their fill, peace returns to the bush.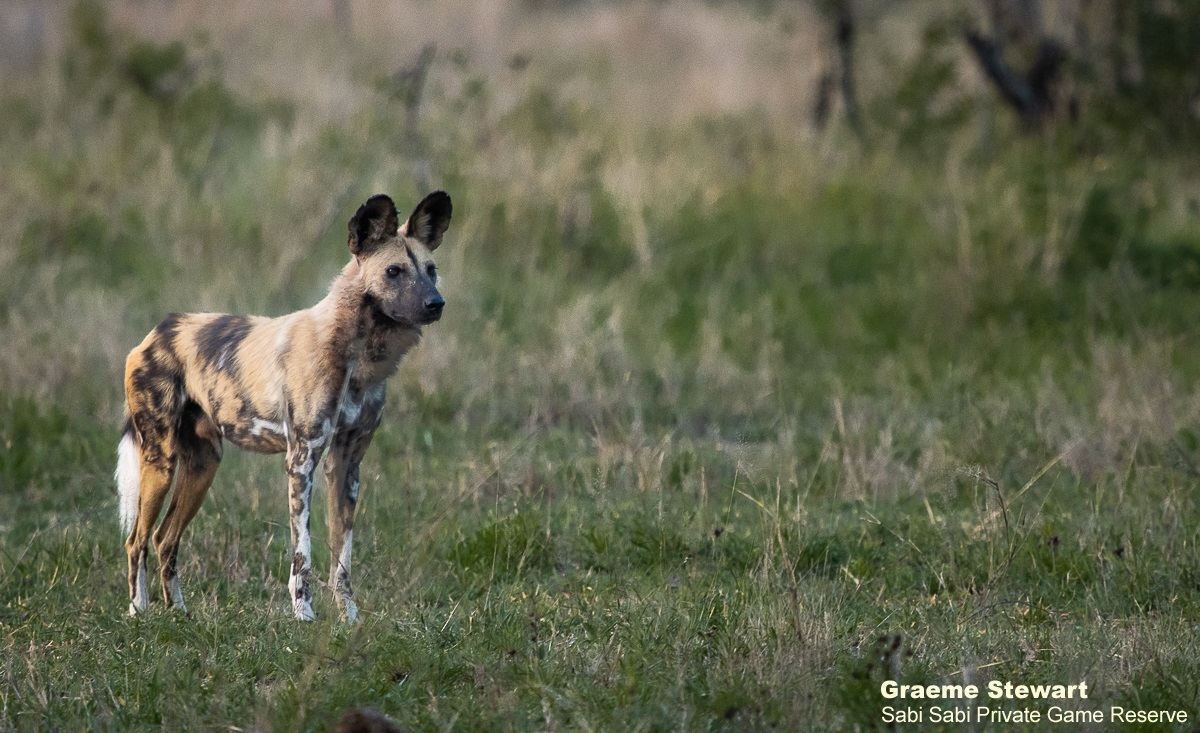 The morning's hunt ends just as fast as it starts and usually all you see is the end result of either the pack successfully feeding or finding a place to settle down and spend the heat of the day in some shade but those moments in between are golden. Watching a pack of wild dogs is like no other, not only are they one of the most endangered predators in the world, but they are the most exciting animals to see and having the opportunity to watch them in their natural environment is like no other.
Blog by Graeme Stewart (Bush Lodge Ranger)