"You got to go down a lot of wrong roads to find the right one." ~ Bob Parsons
In this blog I am going to tell you that going out on a safari is an experience that does not adhere to time limits, nor does it mean that we as rangers, can only drive in certain areas. It is quite the opposite, where being in the right place at the right time and choosing the right road will help with finding any animals you are looking for. But sometimes it is up to Lady Luck in being able to find these animals.  I have a great example of this…
We did not leave the lodge early in the morning like all the other vehicles, but rather had a very late and easy morning. I decided to drive out into the eastern section of the reserve to try my luck.  After probably twenty minutes of driving, I decided to turn down a road to go and check a waterhole and as soon as I turned, there it was! A small creature standing in the shadows that were cast over the road. I was not sure what it was until I saw it move.  It was a leopard cub that we had not seen for a while.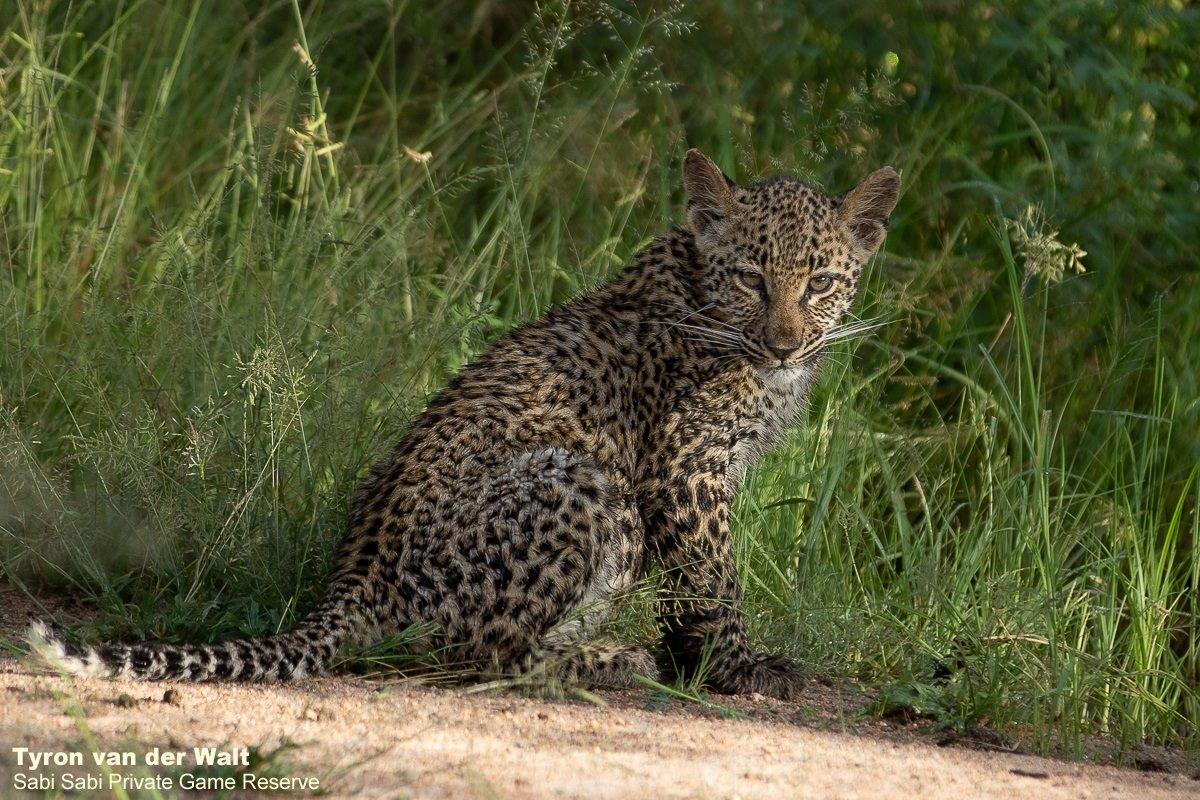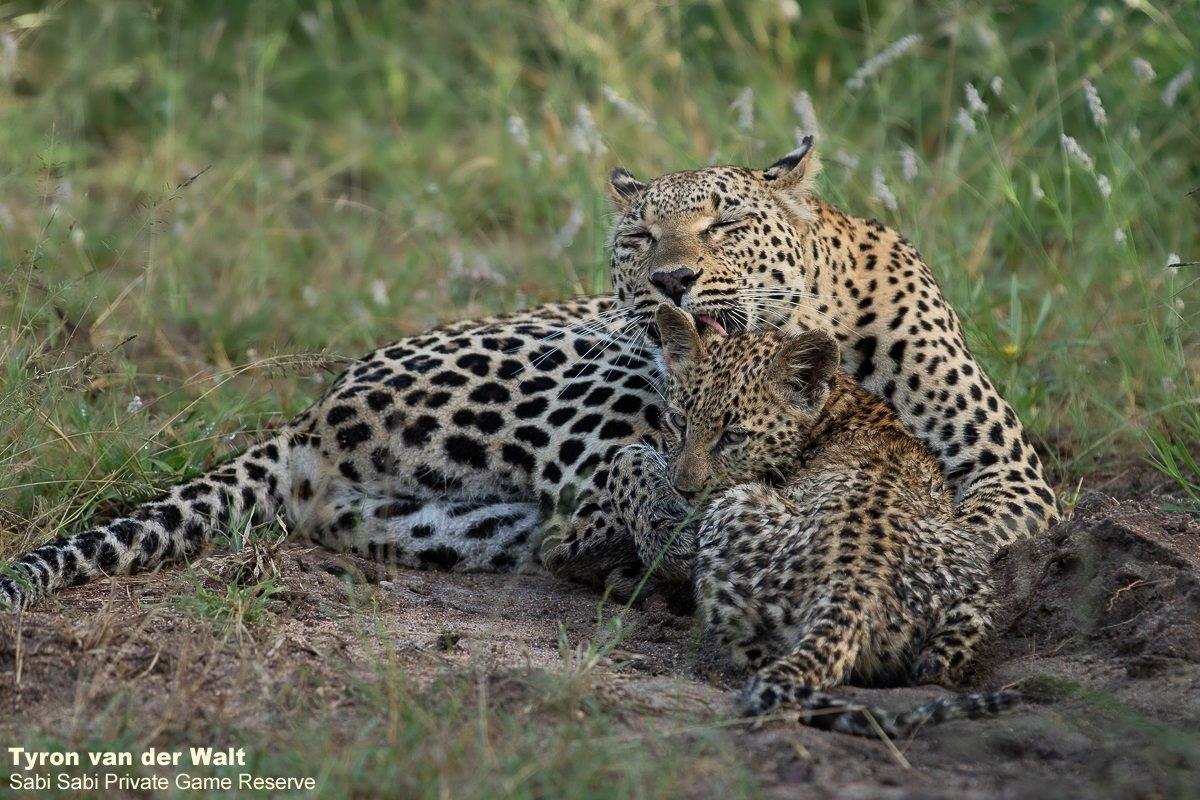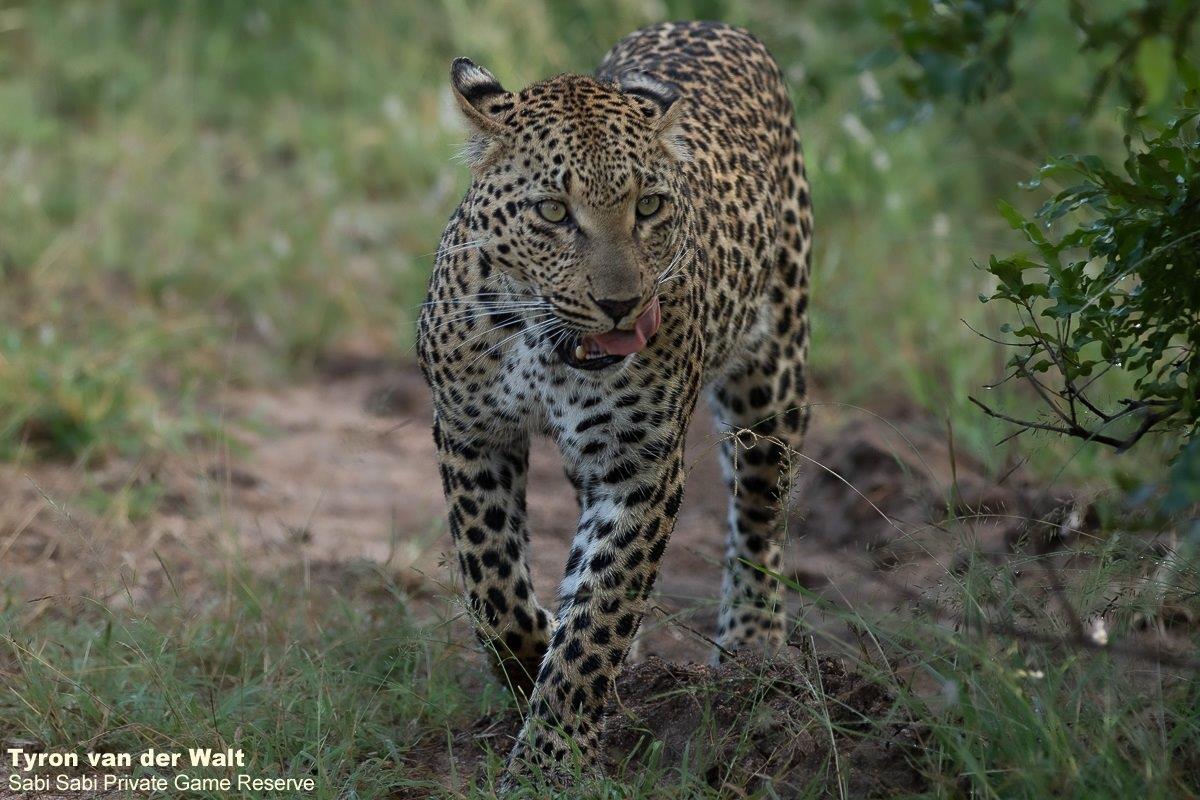 I stopped the vehicle and just watched as it stared back at us. After a short while and a few moments of it chewing on a twig, it moved off into the bushes beside the road. I started my vehicle to follow where it was going and as soon as I drove past the bushes, there, lying in the shade, was the little cub's mom. Just lazily resting and listening to her surroundings. We watched as the cub played with mom while she moved around, almost as if she was smelling to see if there was any scent from any other leopards.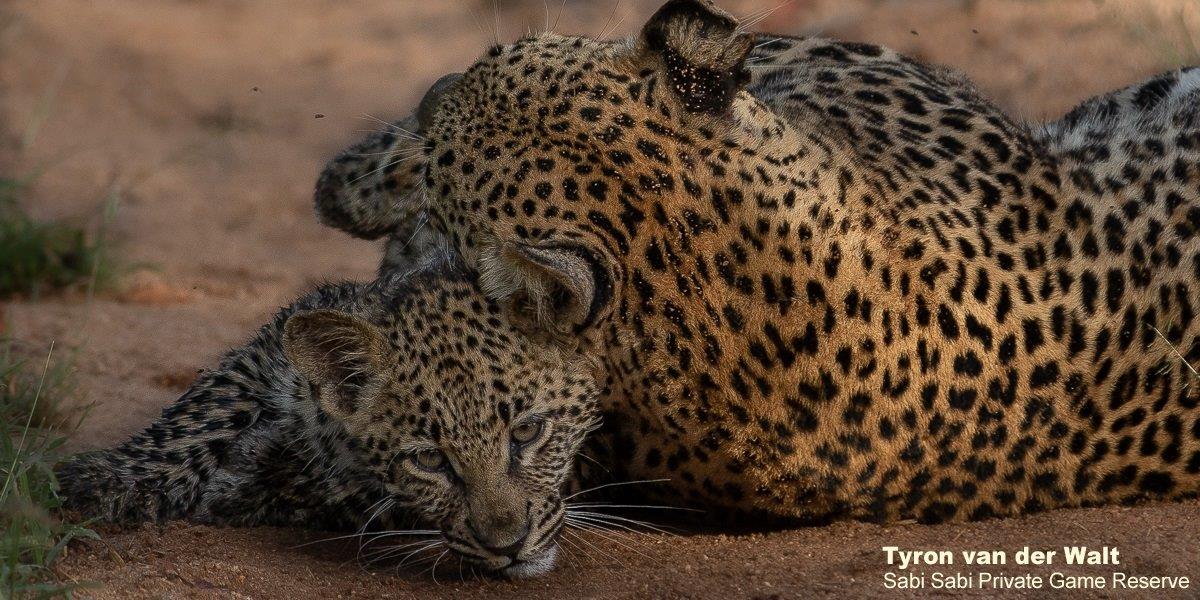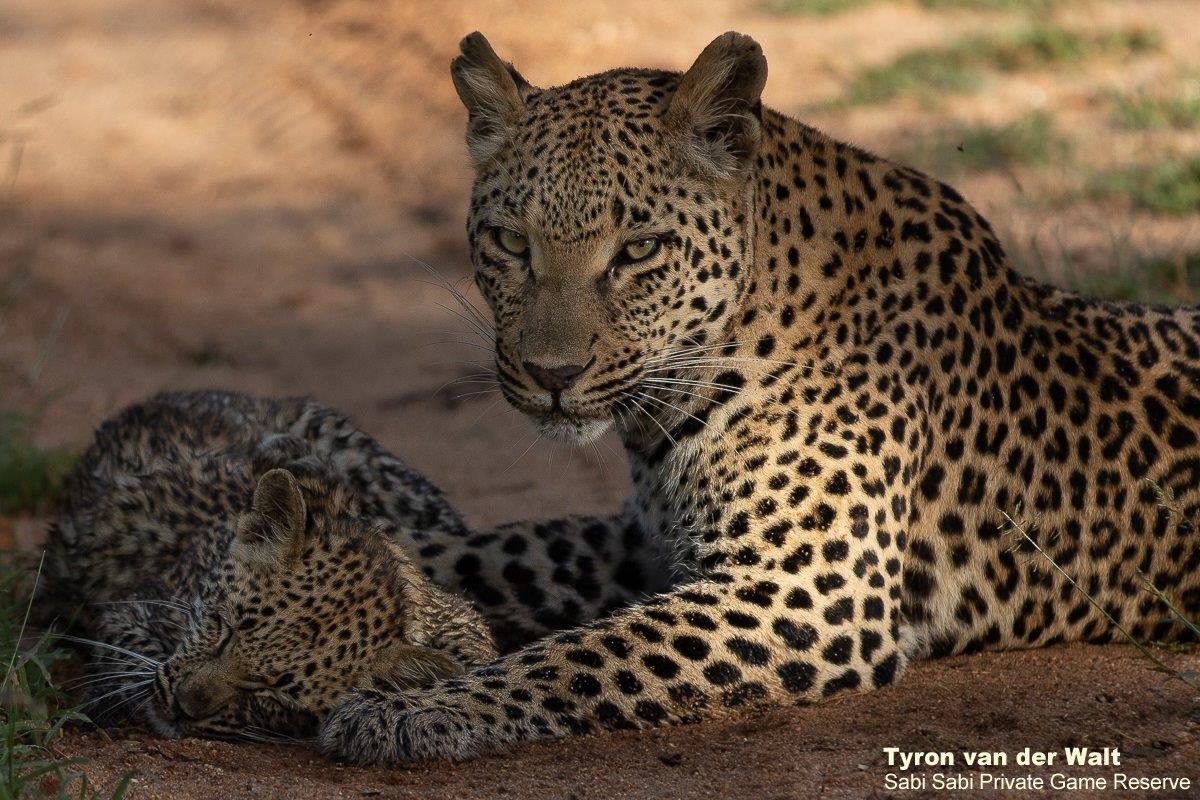 We watched for a little while longer.  Suddenly we heard an alarm call from a nearby troop of baboons that made the mother and cub crouch down and slink away into the thickets, away from the baboons. When we couldn't see her or the cub anymore, we left the area and decided to let her be.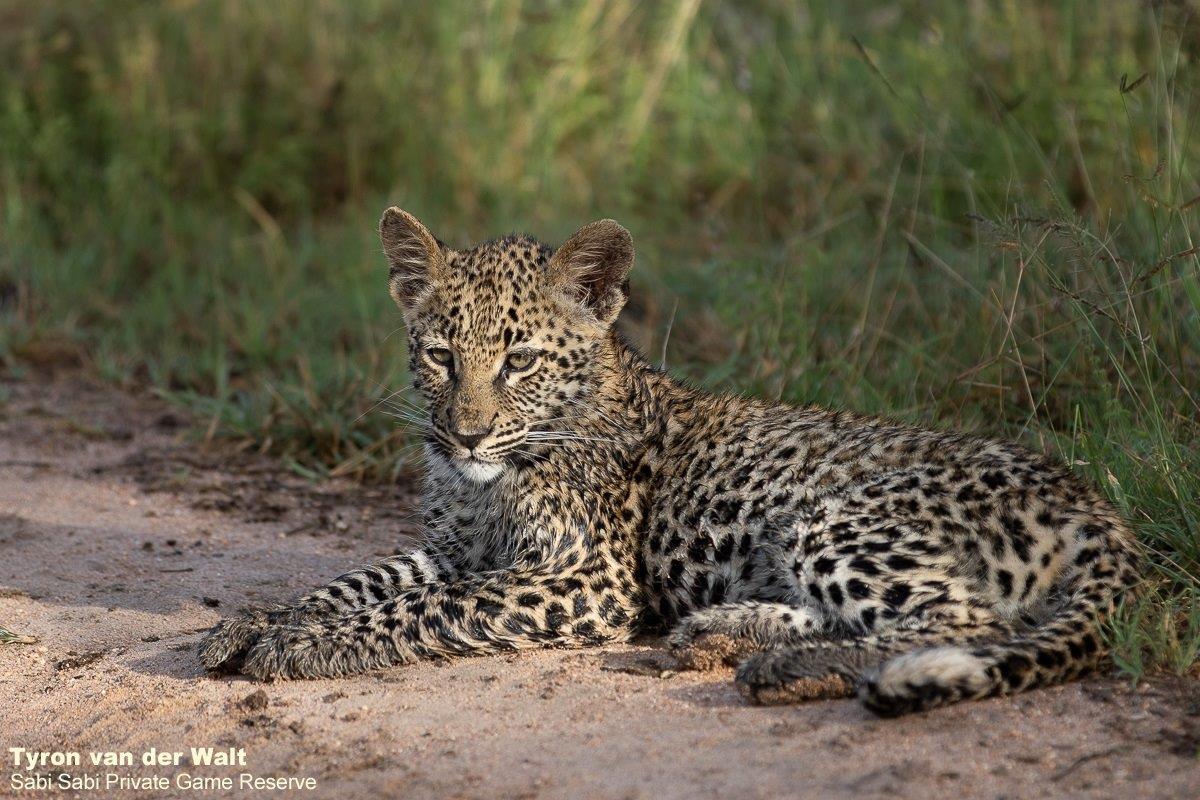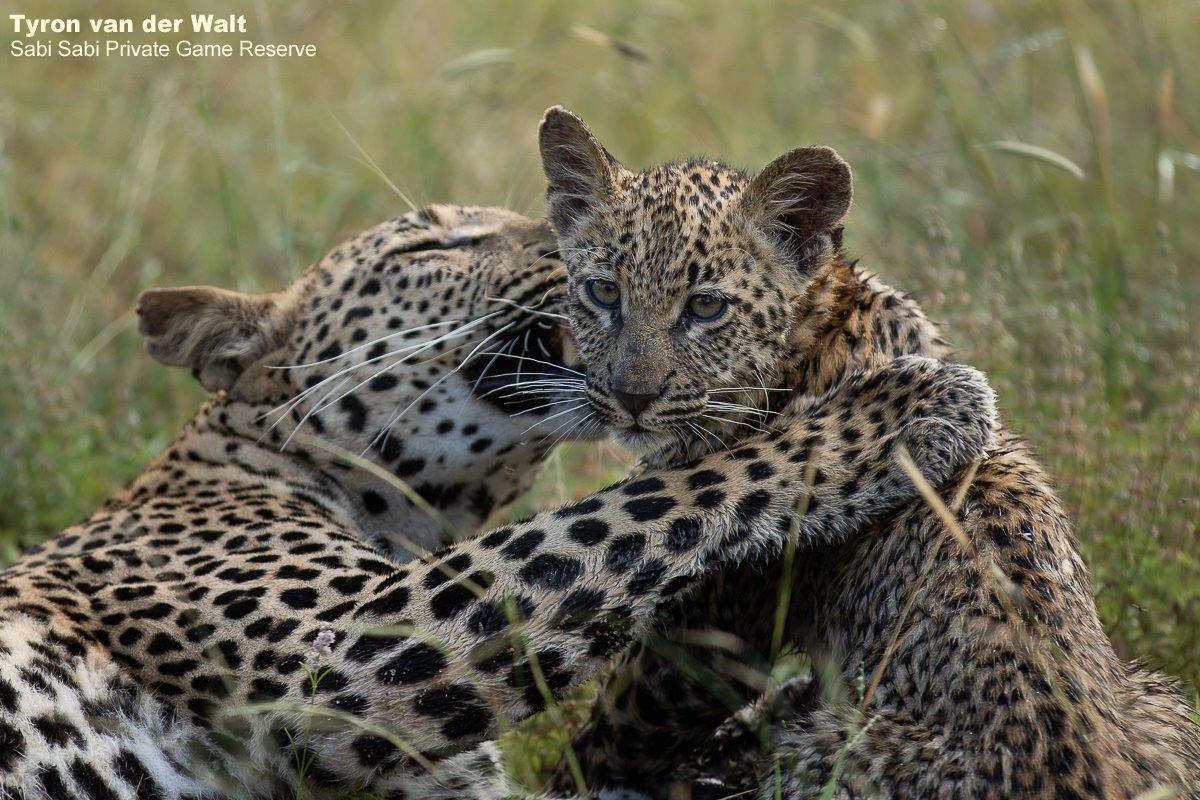 This was a great example of us turning down the right road at the right time and being able to have the special sighting. Had we been thirty minutes later, we would've missed it all together.
That same morning after having left the leopards, content with what we had seen, we moved to the more central parts of the reserve before heading home. On the way, we again were fortunate to find a herd of zebra.  Two of them having quite a tussle, every now and then biting or kicking each other and then chasing another. This can sometimes be very aggressive between male zebra but today it looked like it was a sparring or dominance display between two males within the group. They all seemed to calm down after a while, doing what zebras do…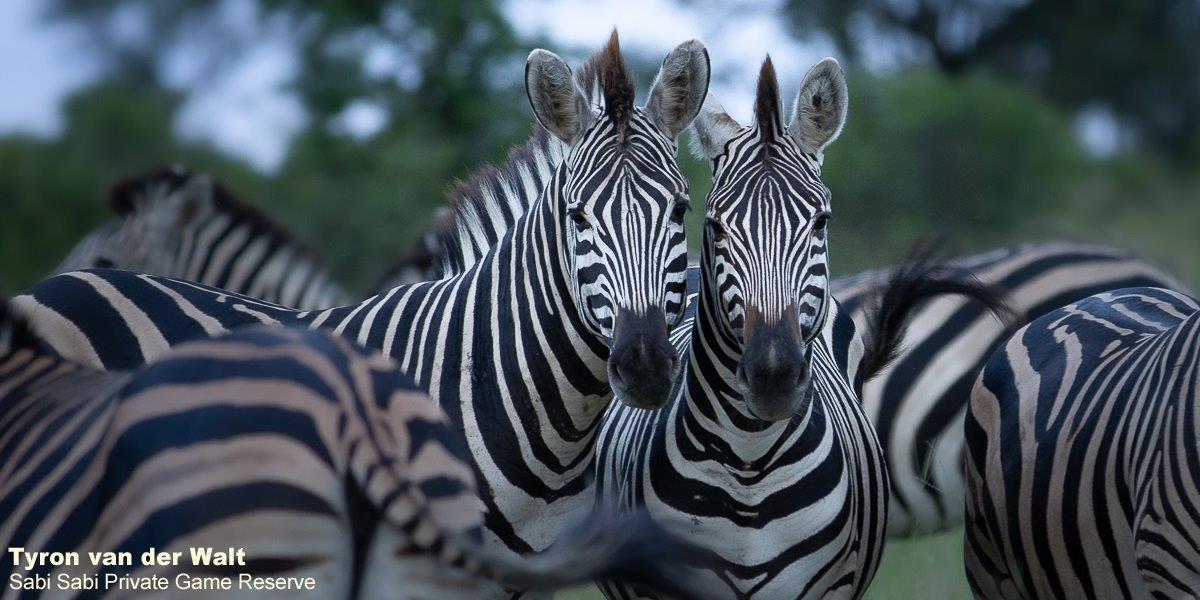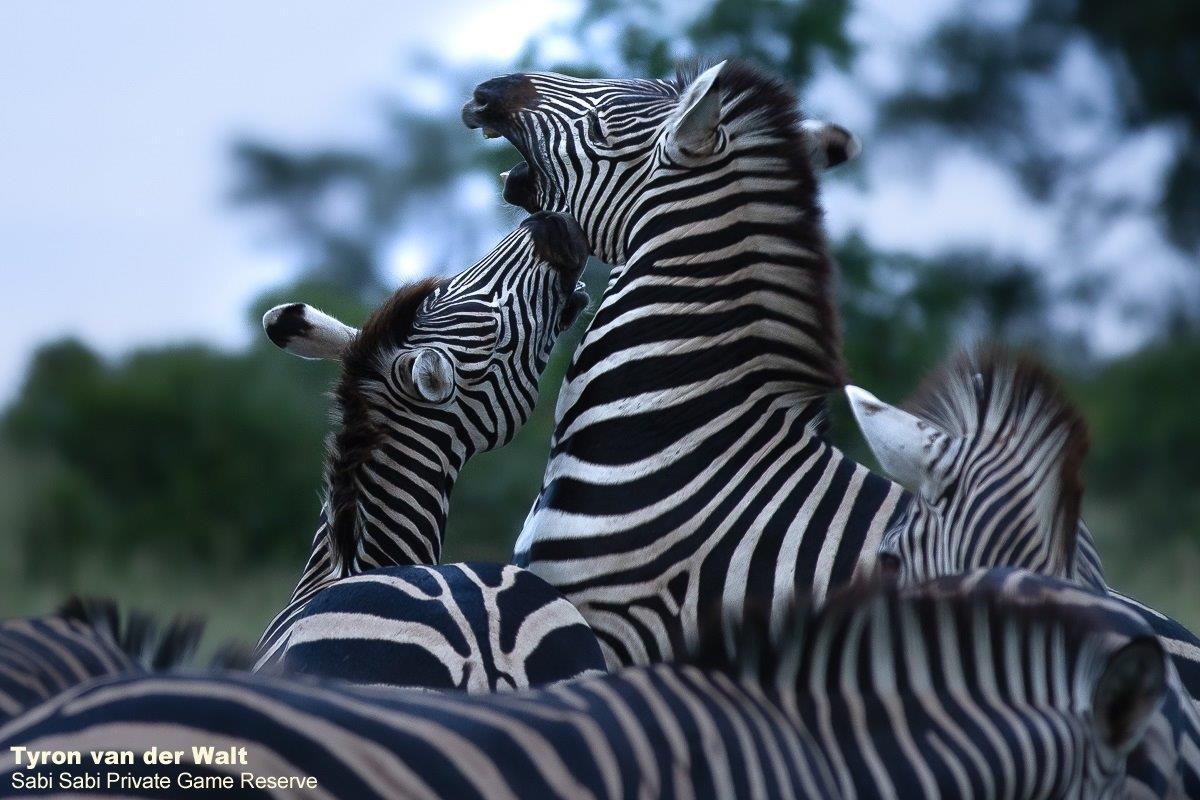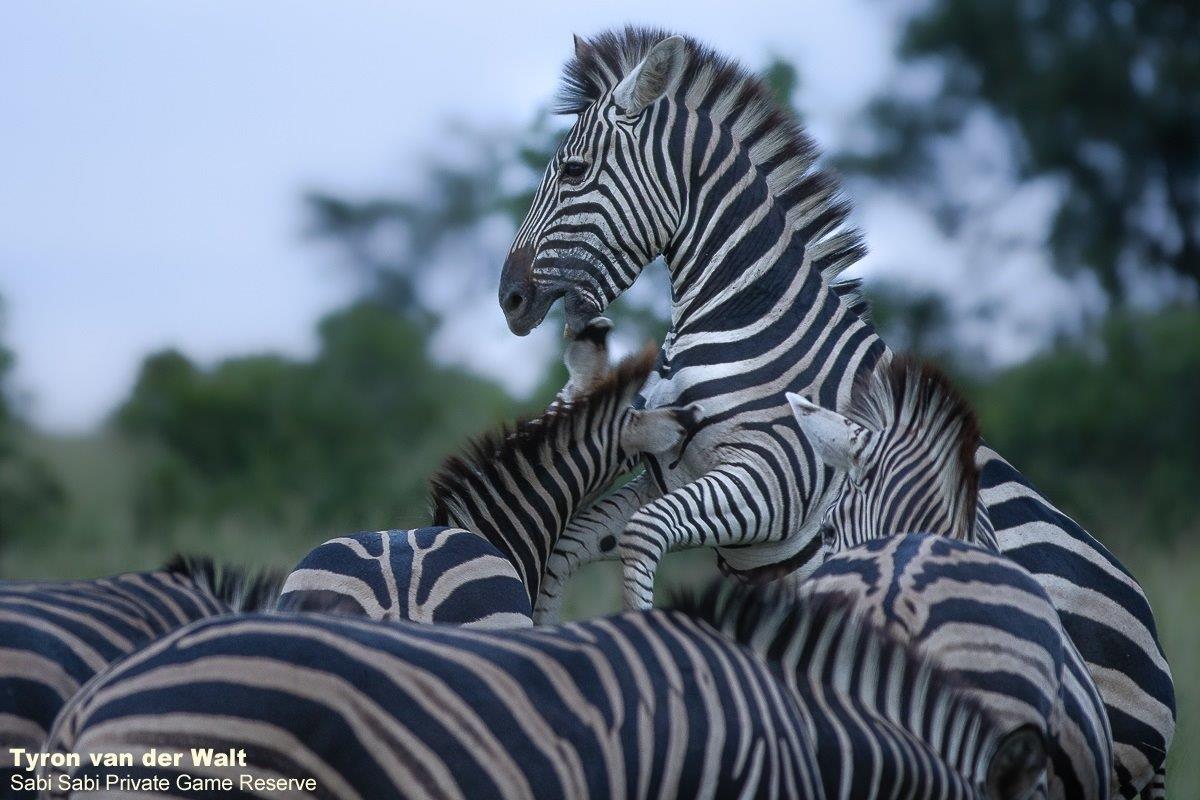 We noticed a small bird flying to and from a bush quite regularly. We went closer to investigate and saw that there was not only one, but three Chinspot Batis' perched on a branch. It looked to be a bush where they had spent the night on, and were about to fly off for their daily duties. Luckily enough they stayed just long enough for me to explain to my guests about them and grab a few photographs before they flew off. This is one of the more difficult birds to find sitting still, let alone to take a photograph.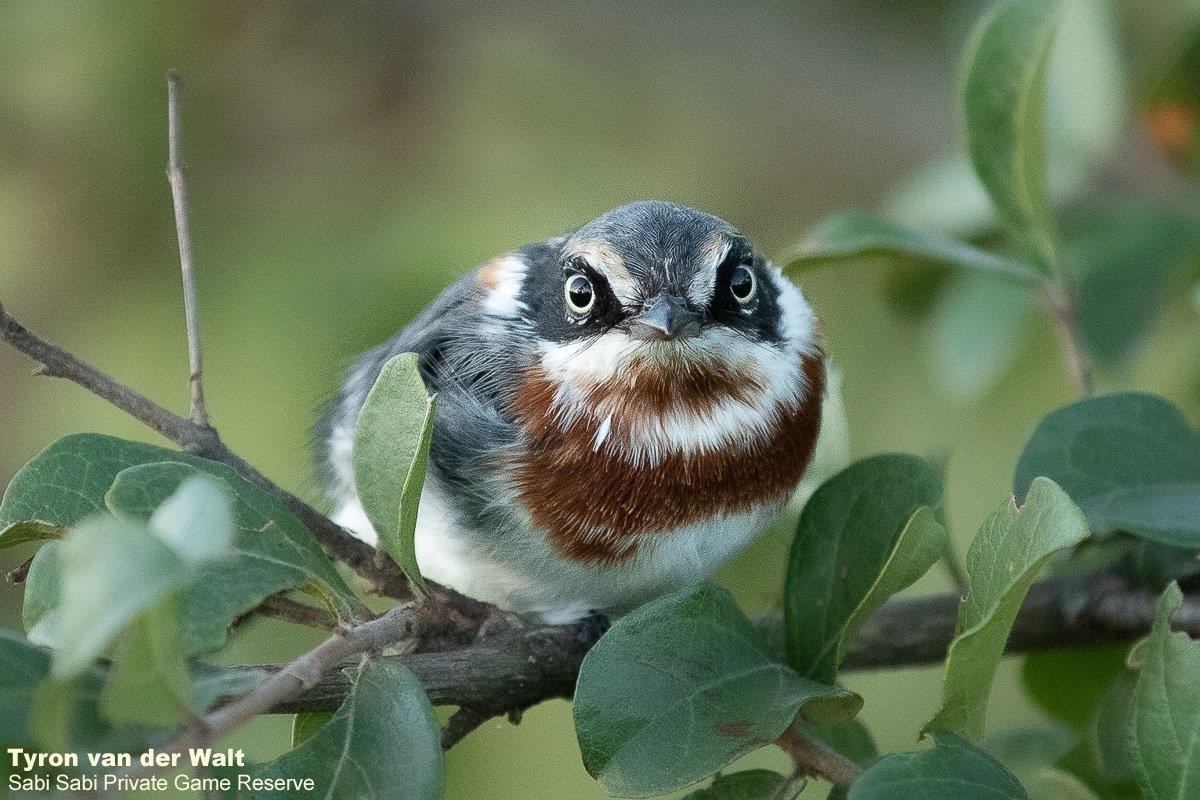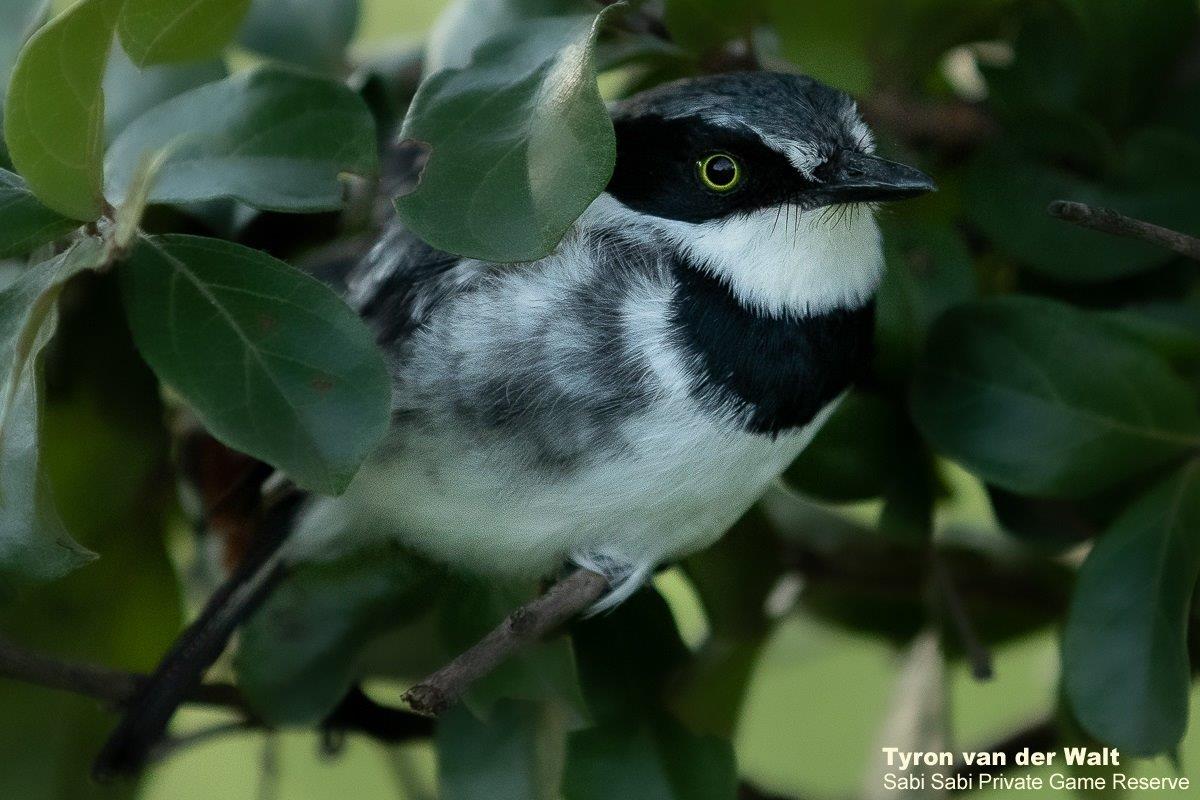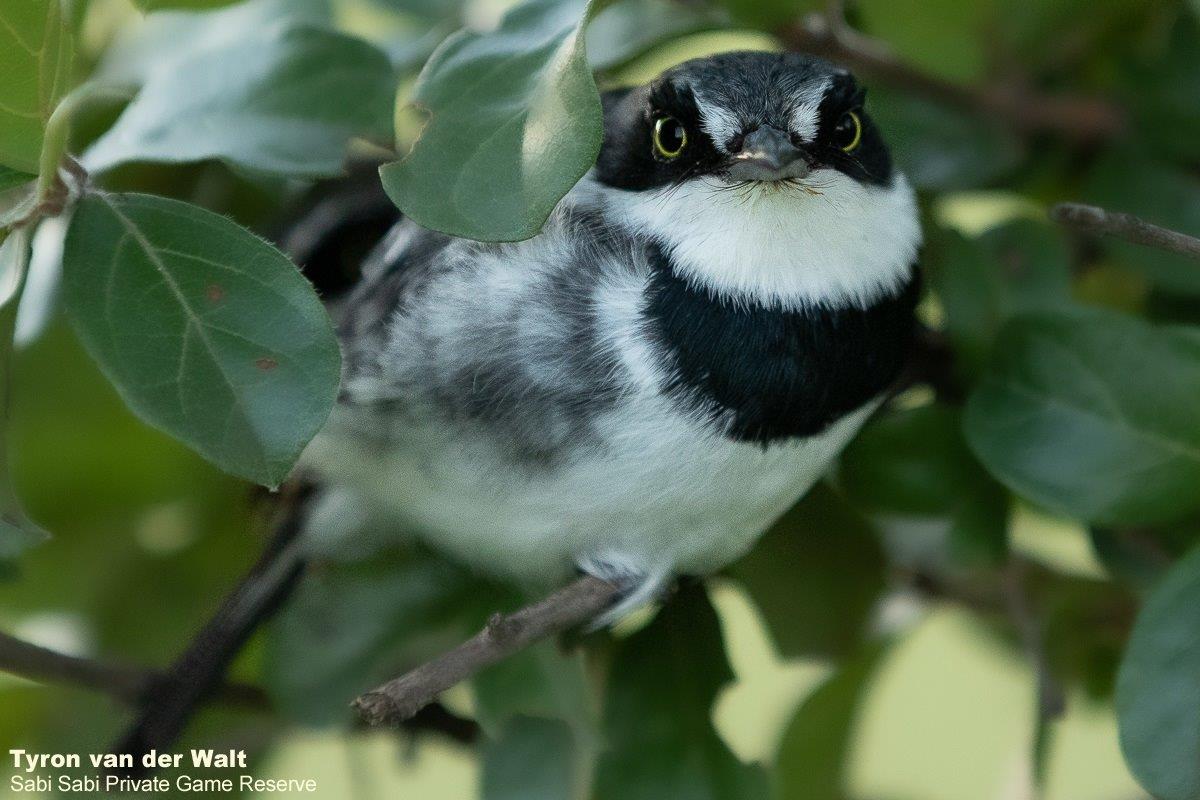 It was now getting warmer as the sun rose higher in the sky, and we decided to slowly make our way back to the lodge. We had not gone far when, around the corner, we spotted some tracks of not only one but quite a few lions, that seemed to have crossed an open area and then onto a road. I stopped the vehicle, jumped out and went to look at the tracks, as well as explain them to my guests. We saw that they were going in the direction that we were driving in. Now before I carry on, I want to say that at any stage before we as rangers get out of the vehicle, we always have a good look and listen for any sign that there could be animals very close, but in this instance, things were a bit different. After checking the tracks, I got back into the vehicle and started to follow. I drove more or less 10 meters, around a slight bend in the road, and there – about 30 meters away – was the pride of nine lions all resting in the bush, some on and some off of the road.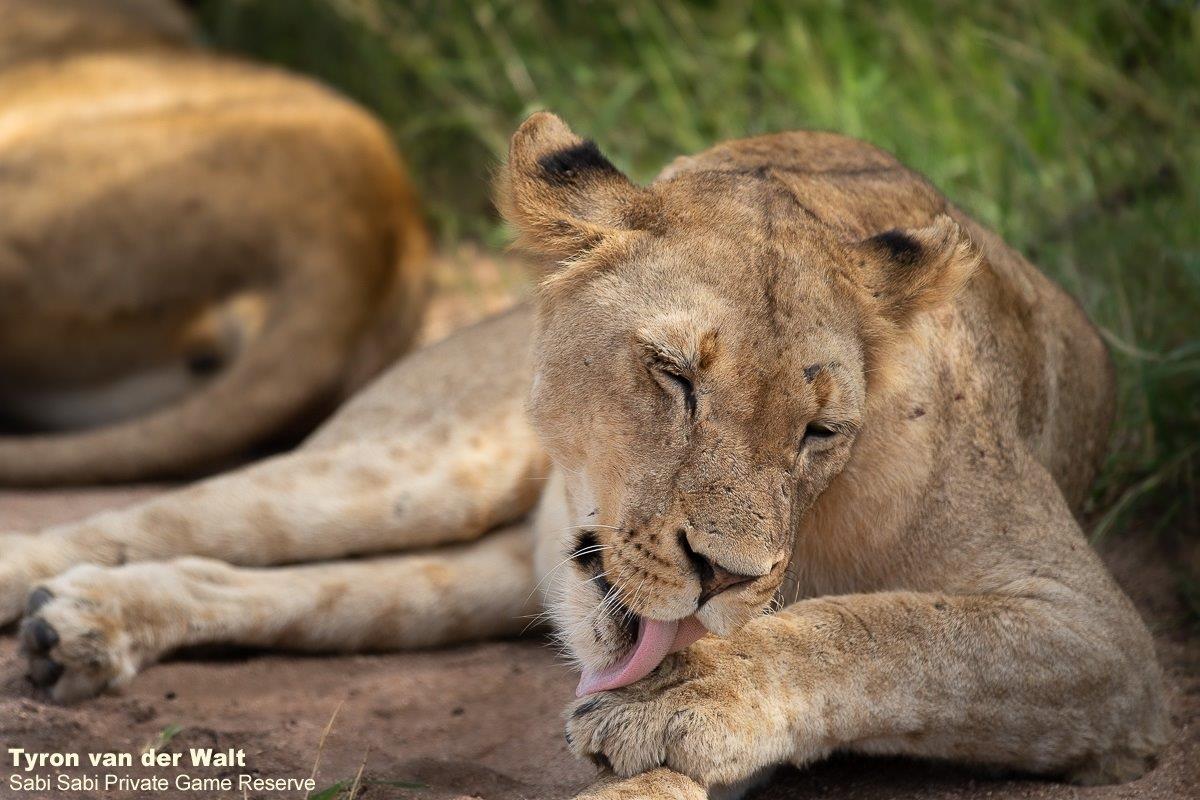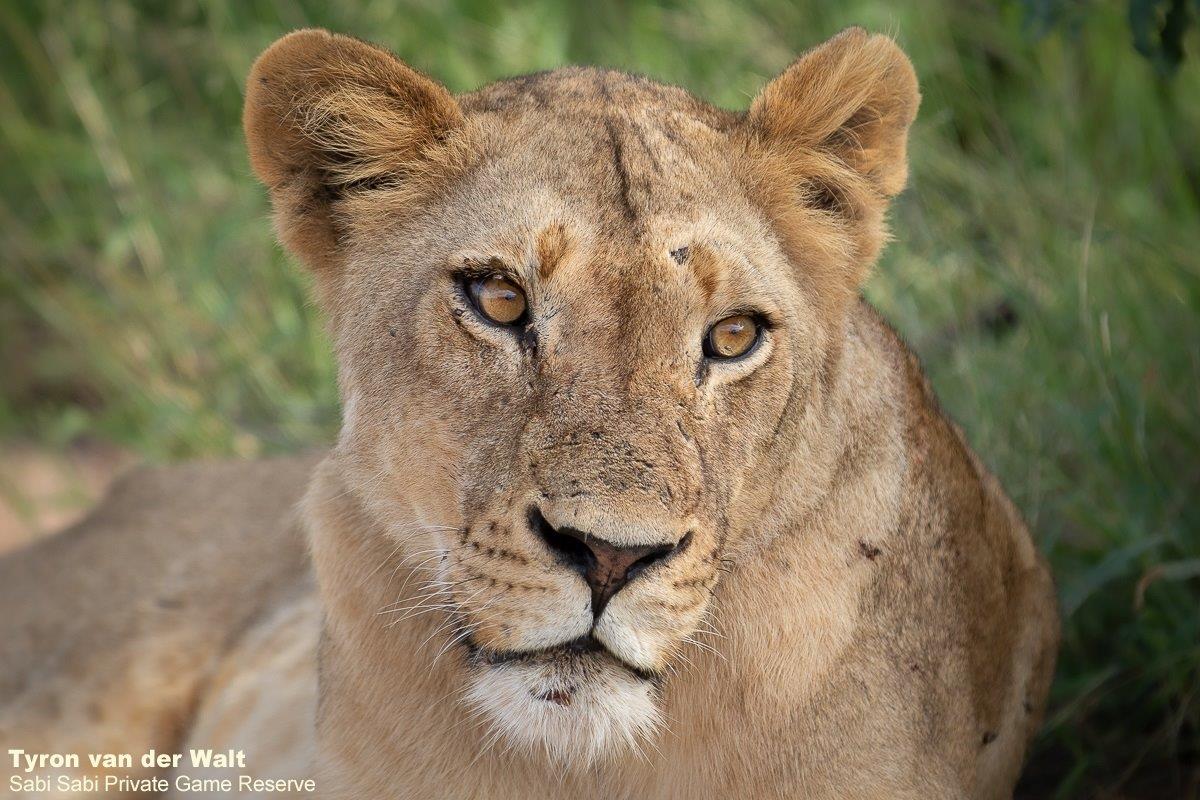 There is nothing you can do but have a quiet laugh to yourself and a heave sigh of relief as you realise how close some animals could be to you in the bush. We approached them and watched as they all seemed to be very tired from the night's activities. It was not long before they stirred, looking for some shade as the sun beat down. They moved off into the shadows of the thickets and that was our cue to leave them and head home.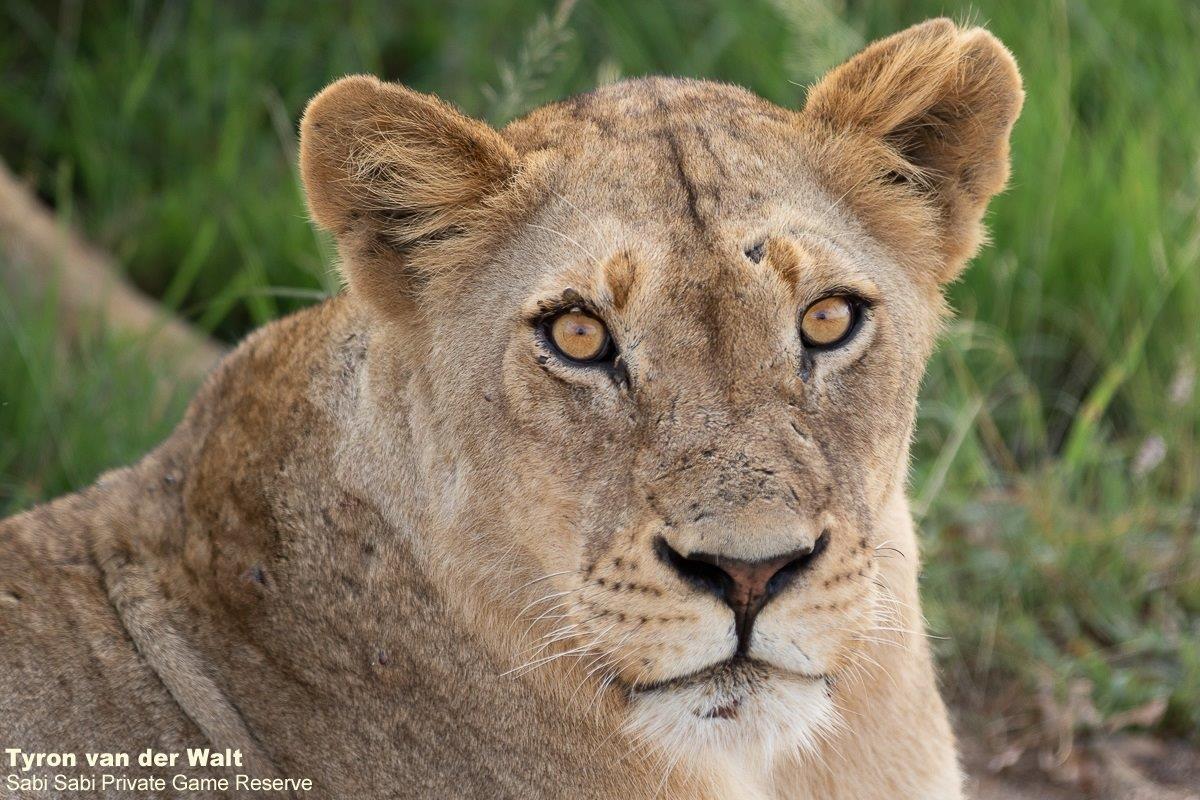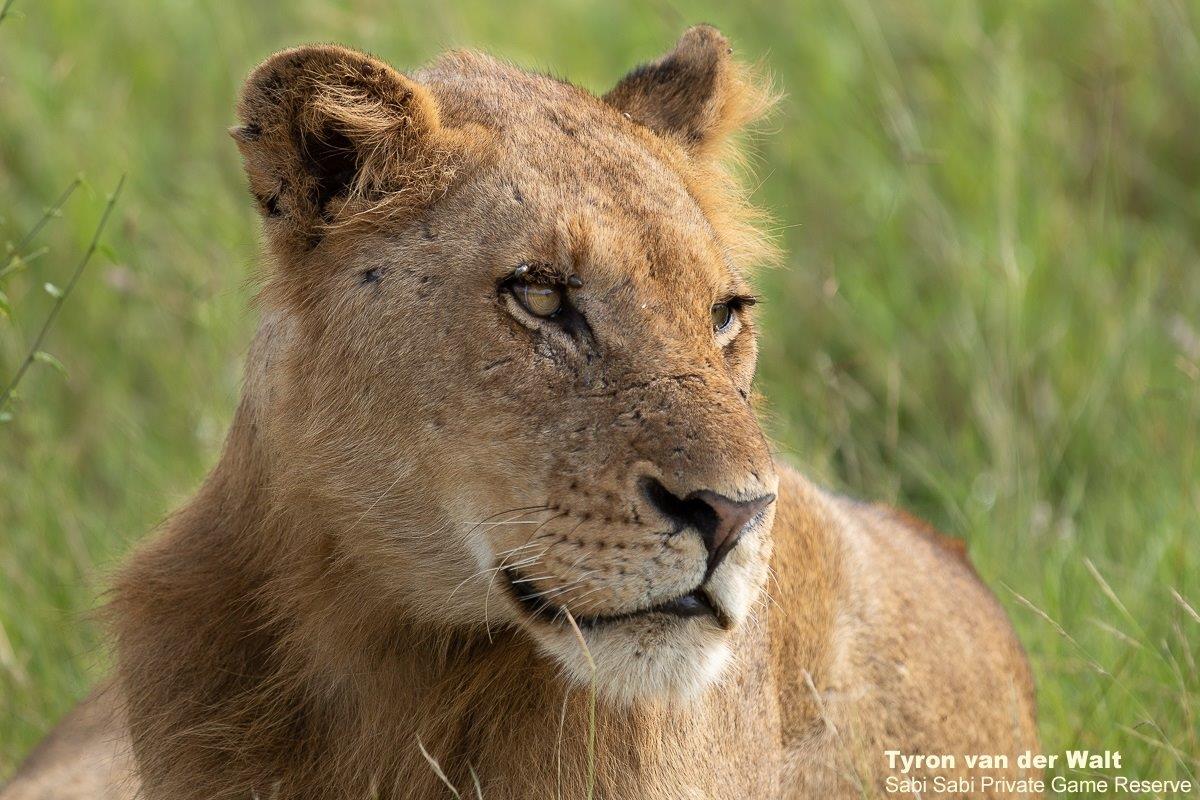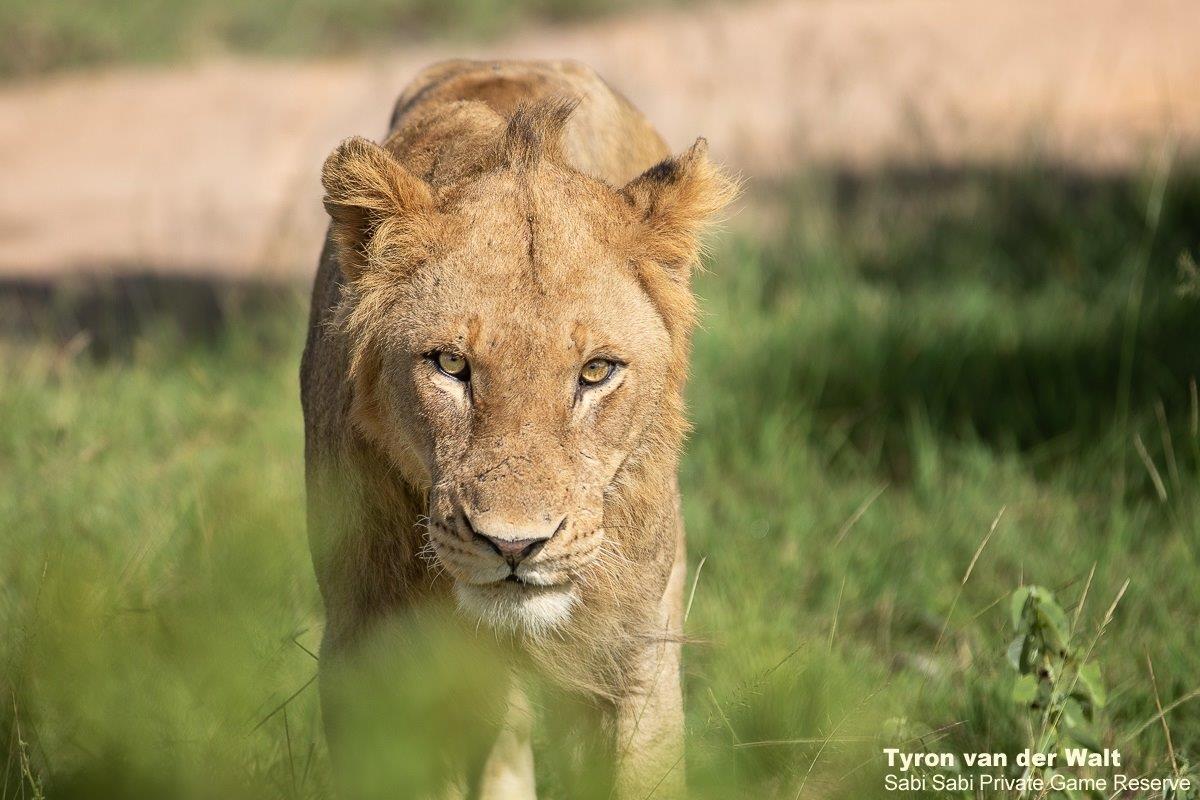 This whole morning's drive was very productive. It was interesting knowing that we left the lodge in the hopes finding any animals but ending up with finding so many different kinds.  Believe me, safaris don't always work like this morning. It also happens that there is very little that we do find in terms of the Big 5. Sometimes the animals are simply able to blend in so well and we cannot look everywhere at once. Sometimes it is just the case of the right road at the right time!
Blog by Tyron van der Walt (Bush Lodge Ranger)