Nature is always about continuity – the passing down of genes from one generation to the next. That's why seeing the young of our wild residents of Sabi Sabi always brings a smile to my face. This month I have been fortunate enough to spend some time with the two cubs from the Southern Pride female and the one cub from a female leopard that occurs in our eastern borders, Ntsumi. It was such a humbling experience and I hope you will enjoy the photos as much as I have enjoyed watching these furballs.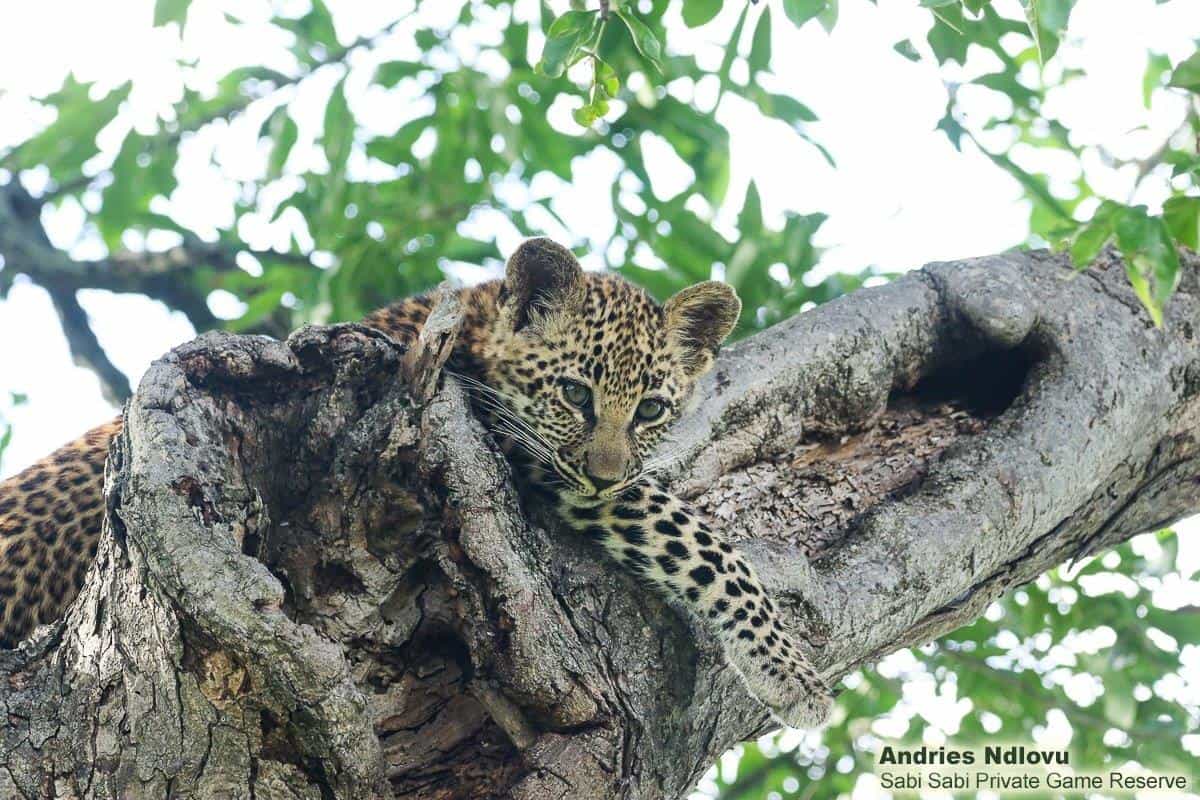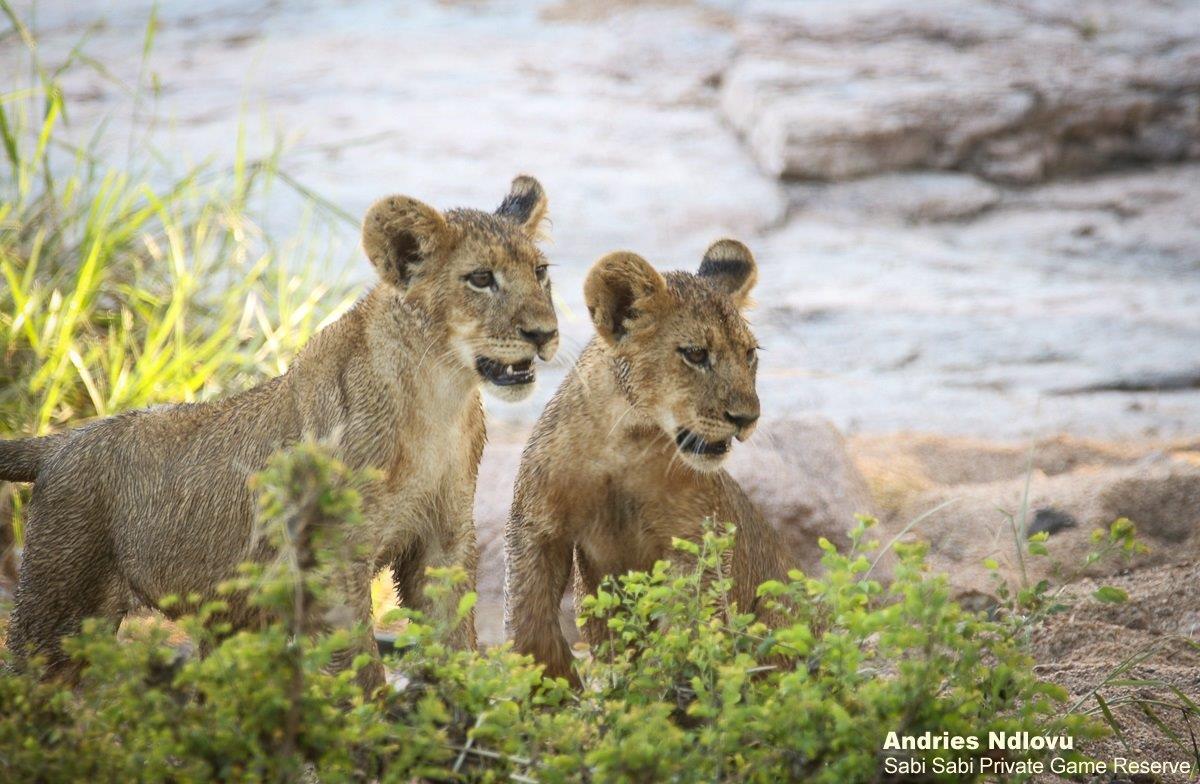 While making our way to the Sabie River, we came across the Southern Pride lioness lying a stone's throw from her wildebeest kill. It seemed quite fresh and as we watched her, she started calling softly. From the long grass emerged her two cubs. Like most babies, they were curious and at the same, a bit weary of our presence but with time, got relaxed and afforded us awesome photo opportunities.
Shy at first, they stole glances at us hiding behind their mother's back, who had just laid down for a rest.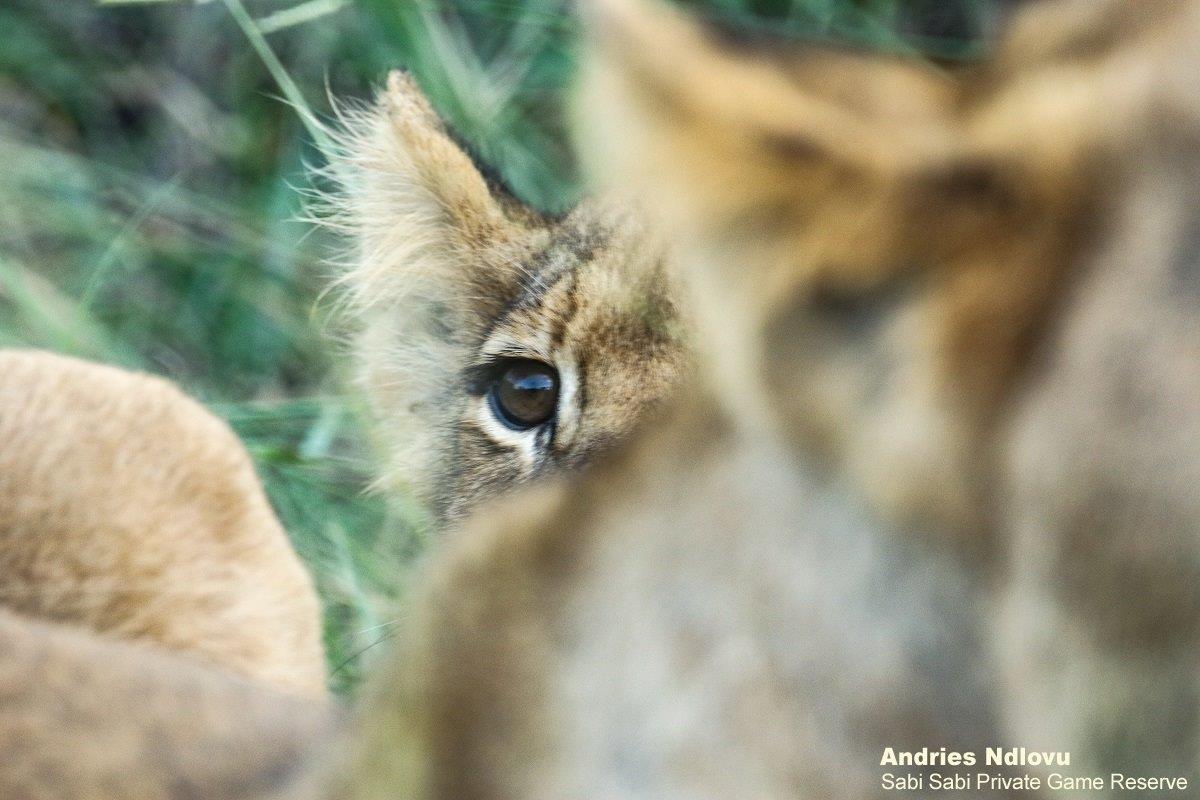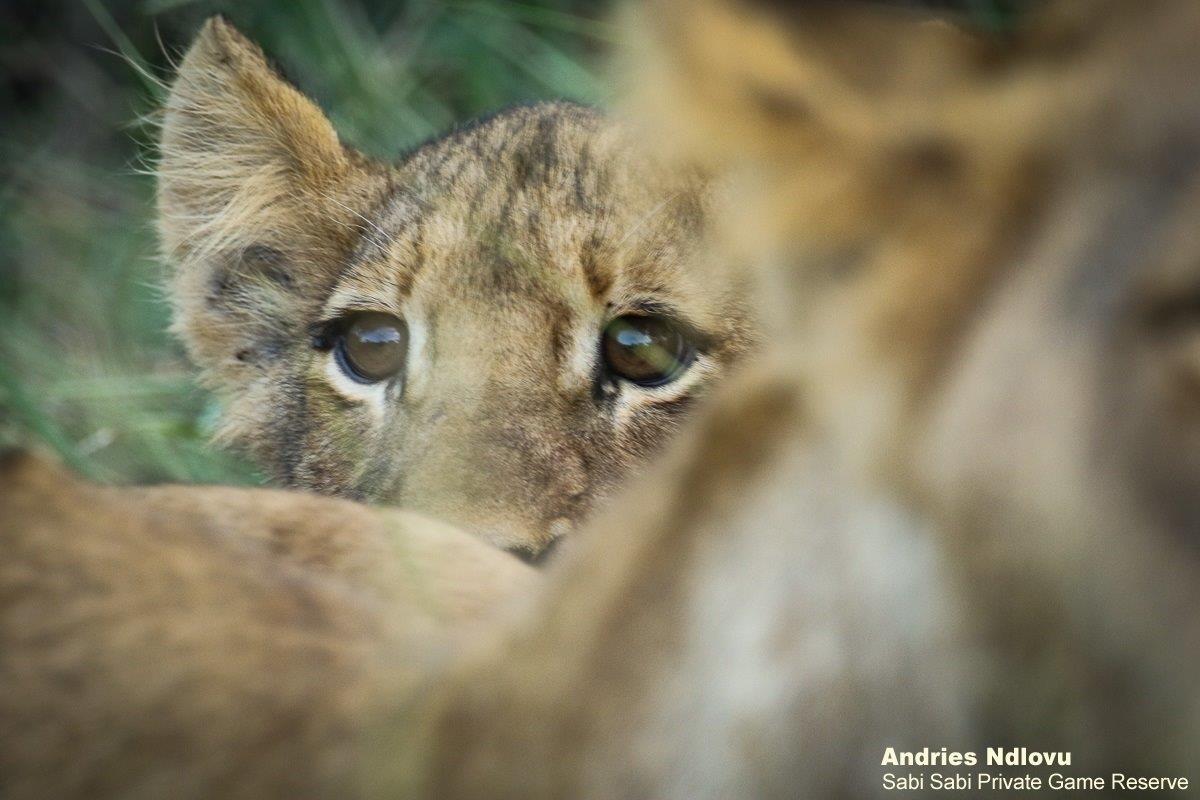 When curiosity finally took over, they came out wide-eyed and seemed much more amazed at us than we were with them.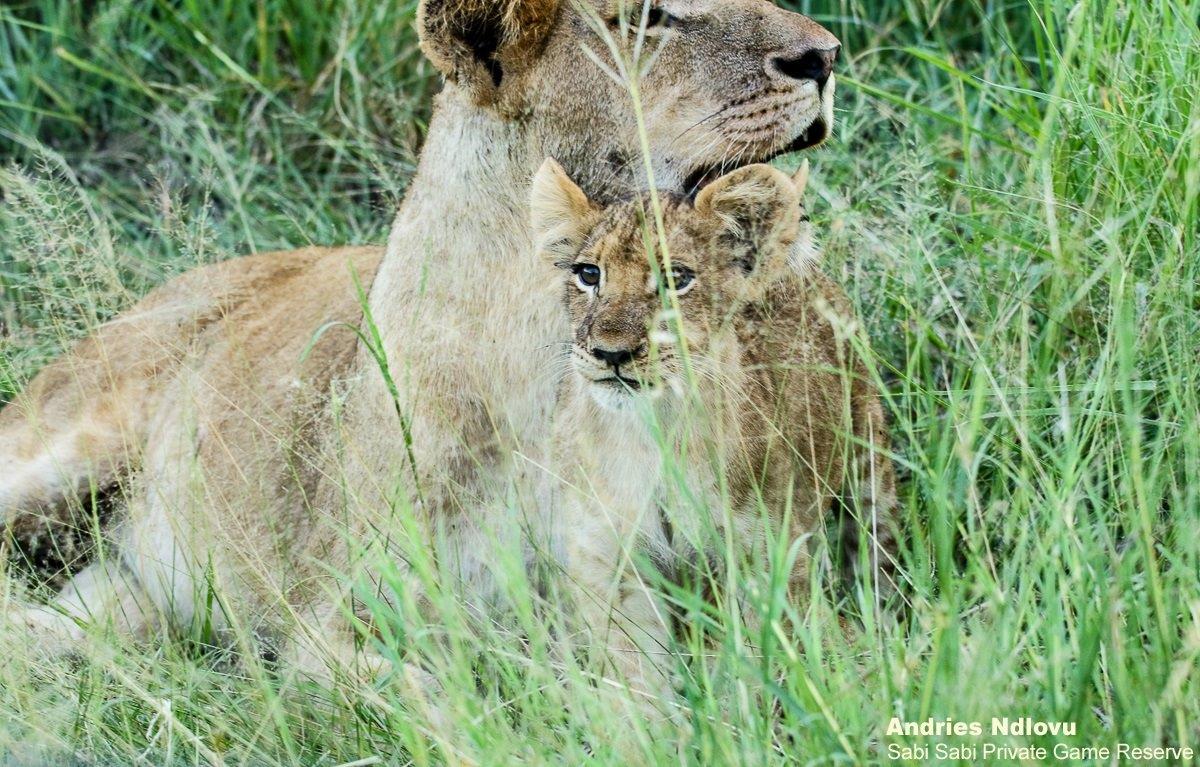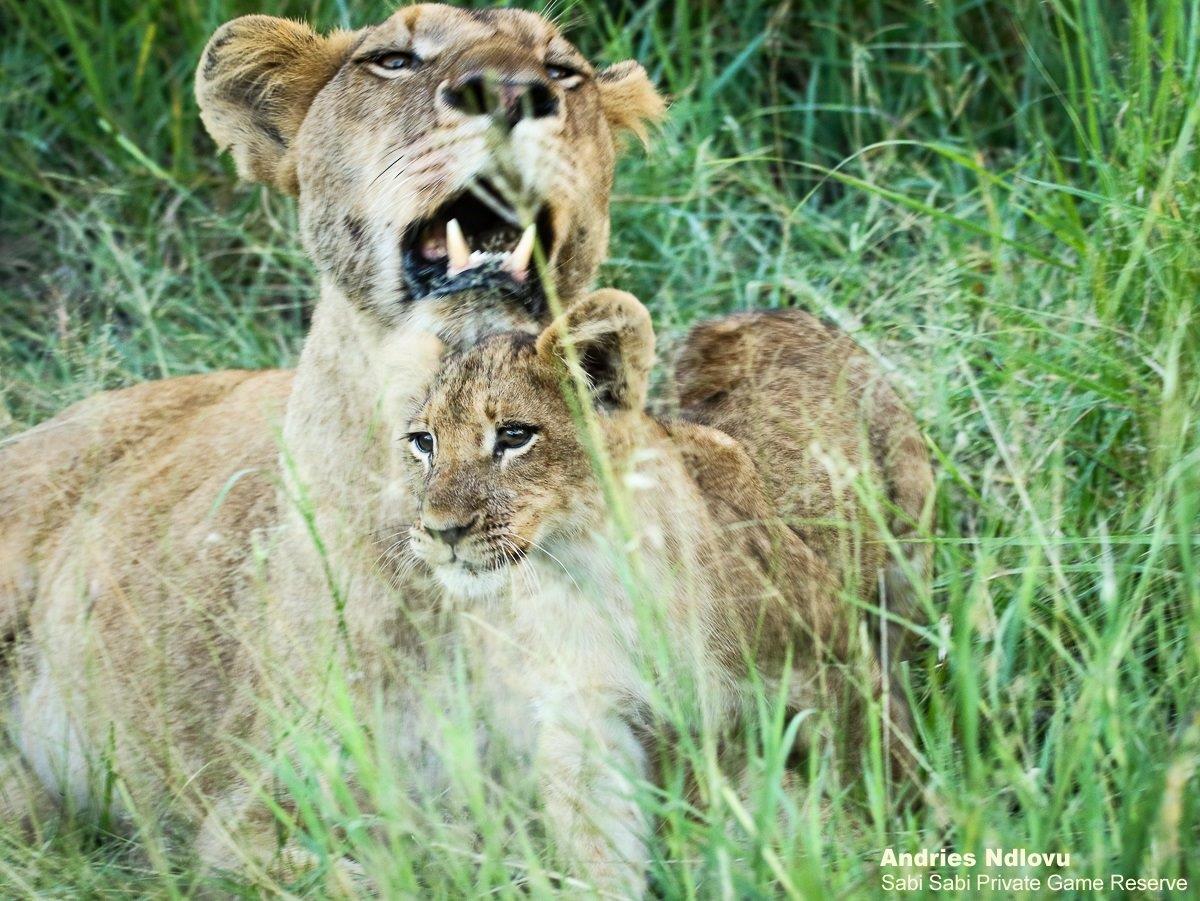 One of their favourite play toys seemed to be mummy's tail…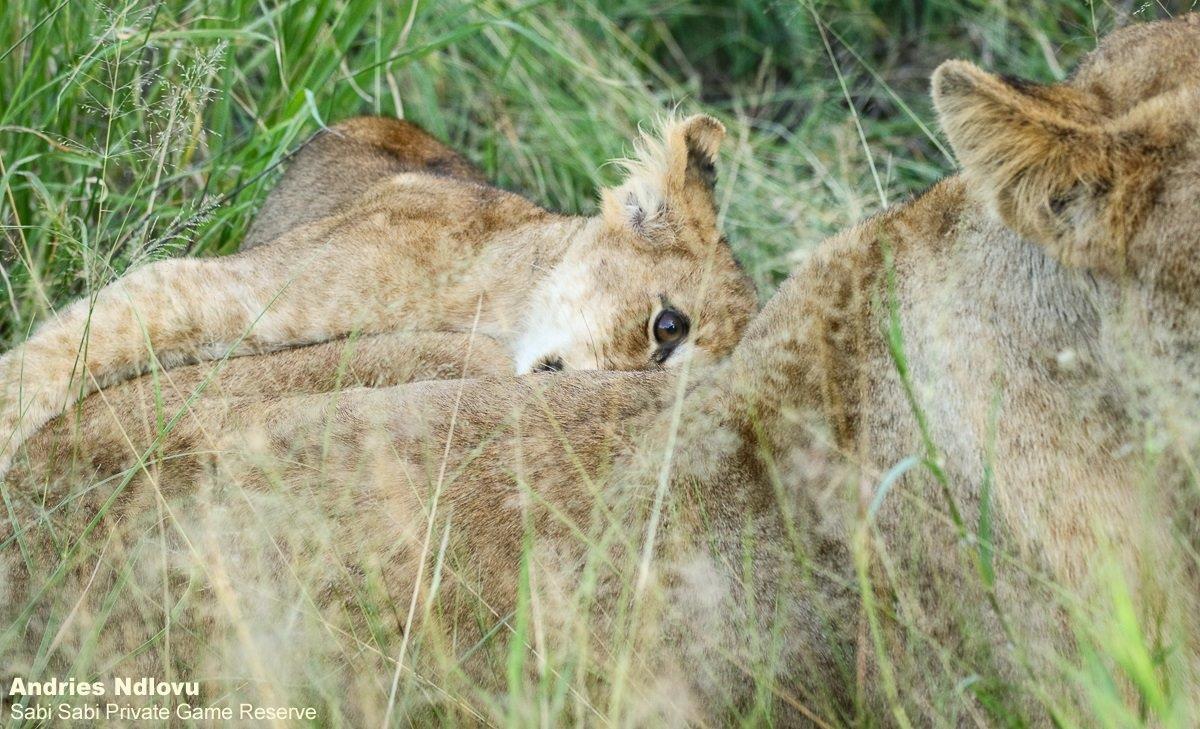 The next morning, we went to check on how they were doing and found them playing under the watchful eye of the lioness in a riverbed close to where we'd found them the previous night.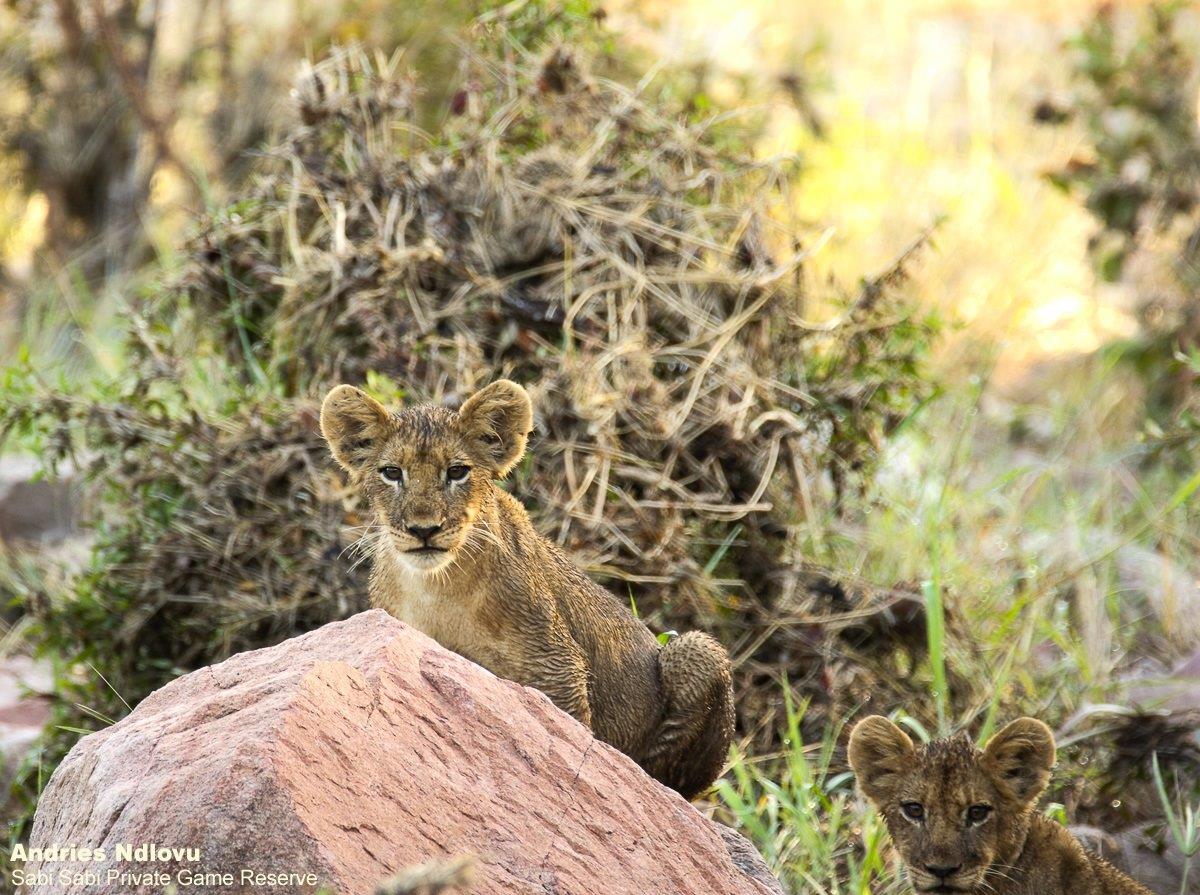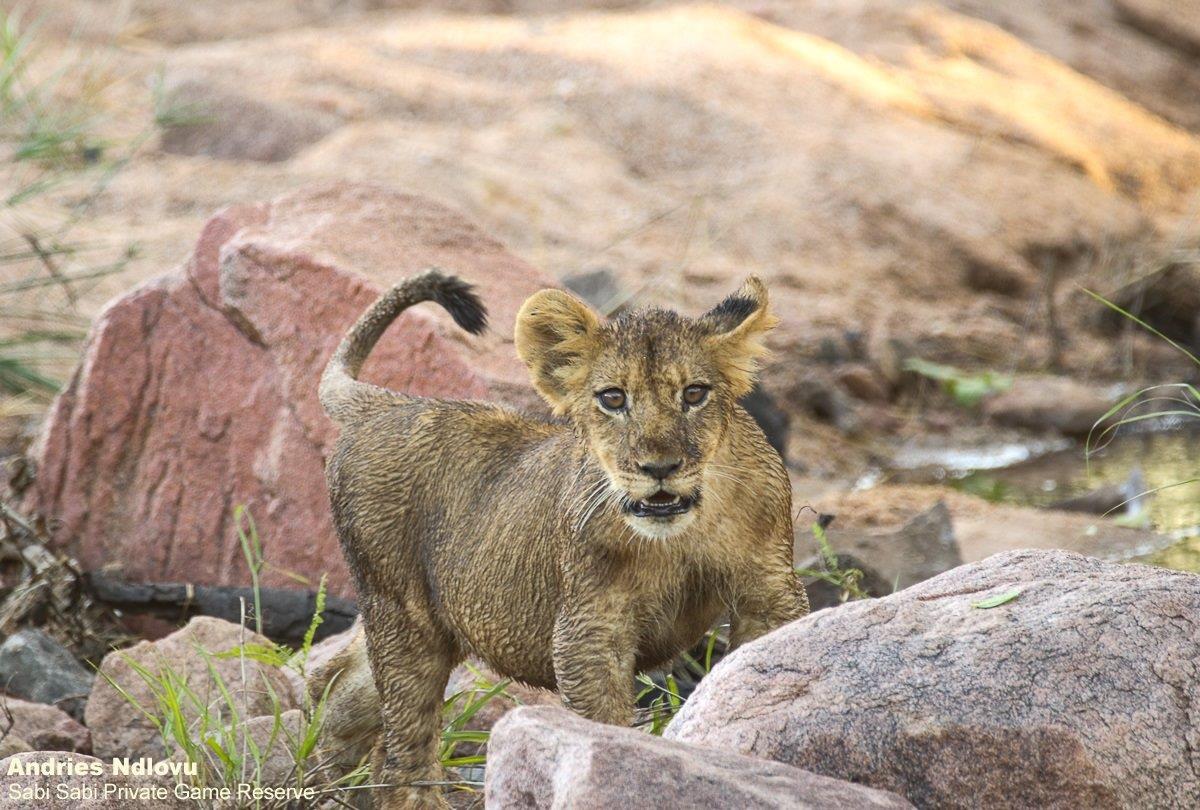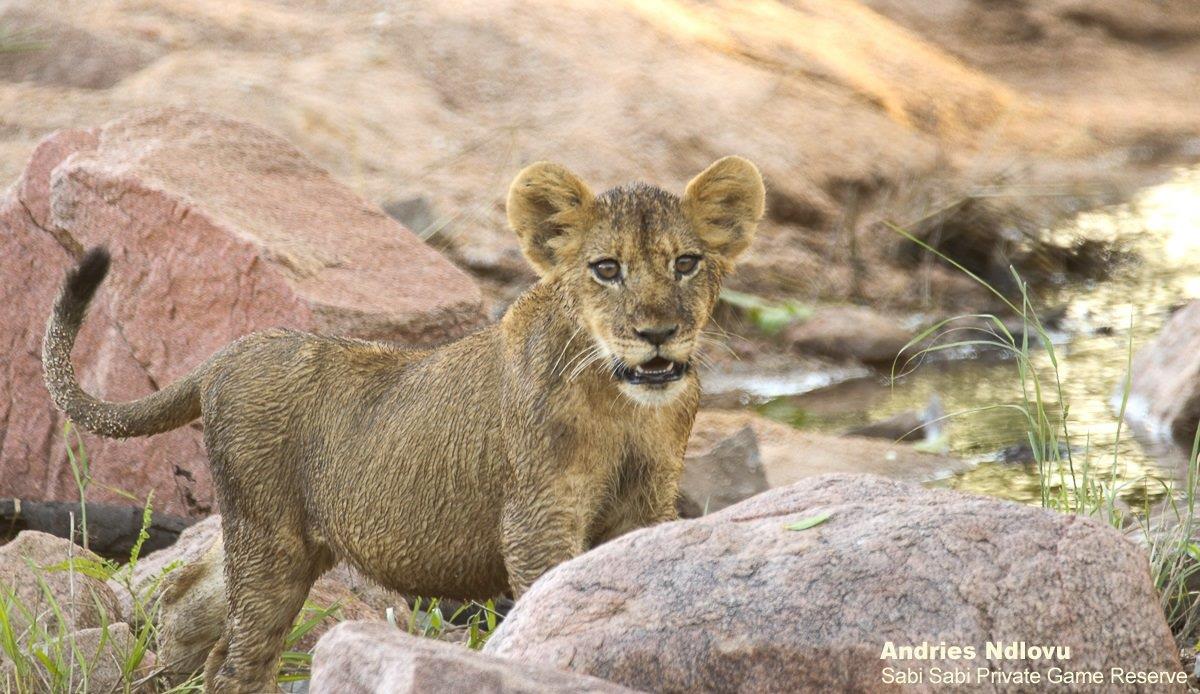 They seemed to enjoy getting wet and playing in the sand which reminded me of my childhood days of playing in sandpits at the park.  These two cubs are a beacon of hope for the survival and continuity of the once strong Southern Pride of Sabi Sabi.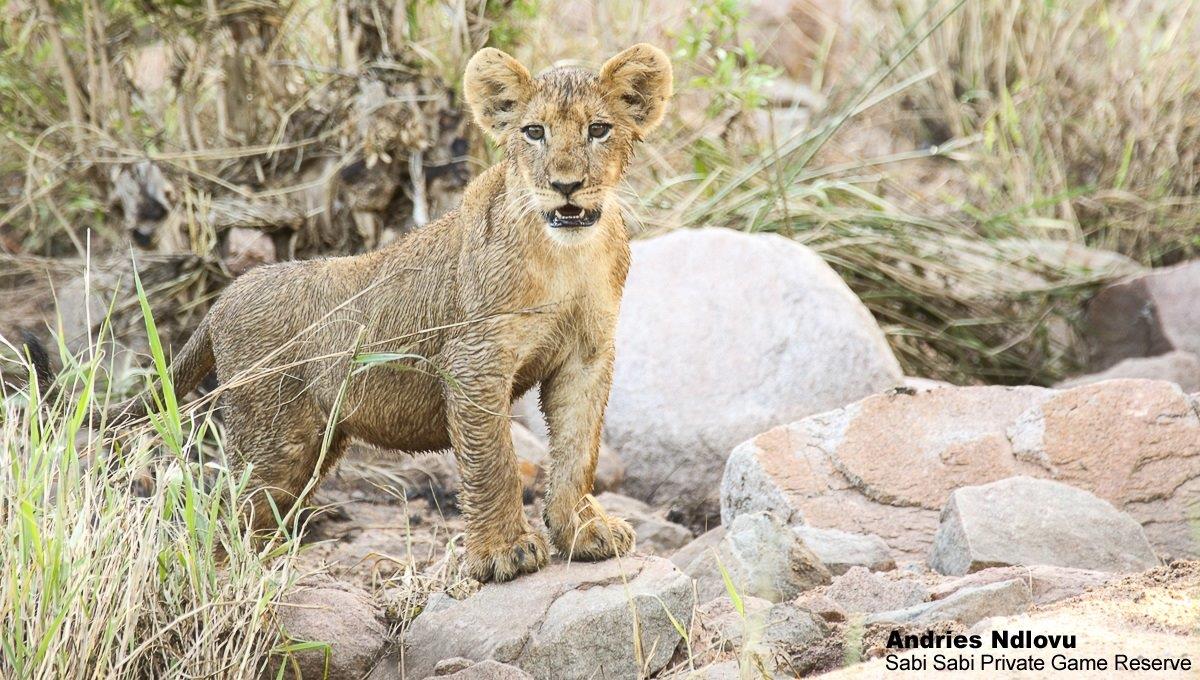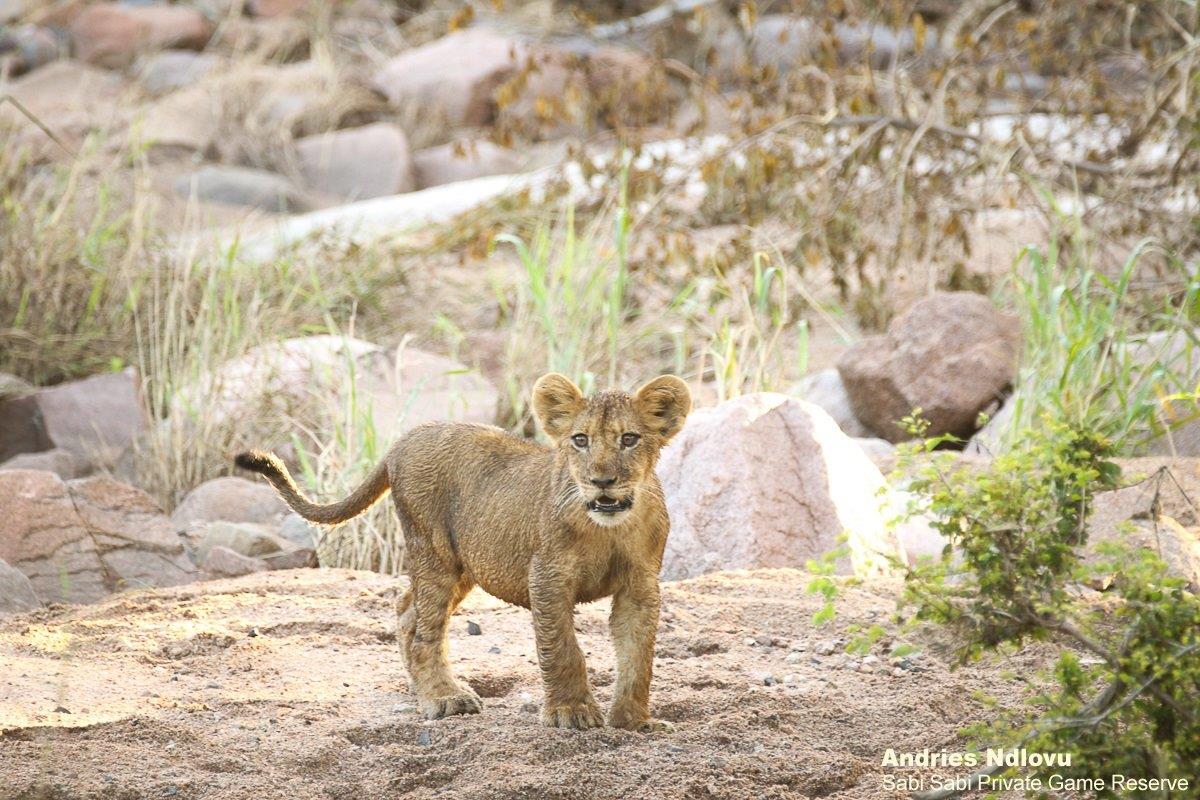 This happens to my first sighting of a leopard cub since I have been at Sabi Sabi!  Shaking with excitement, I struggled to keep my camera steady but manged to pull off a few "good" shots as the cub followed its mother descend the tree they had been lying in.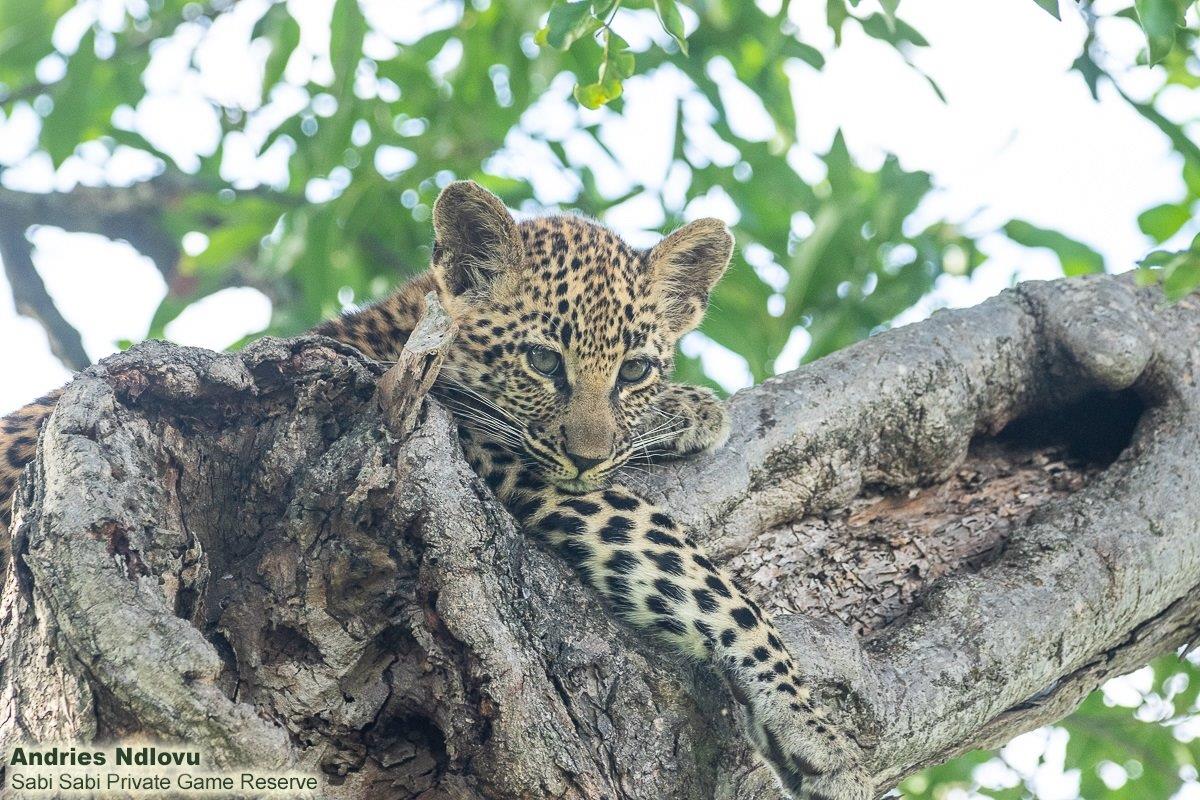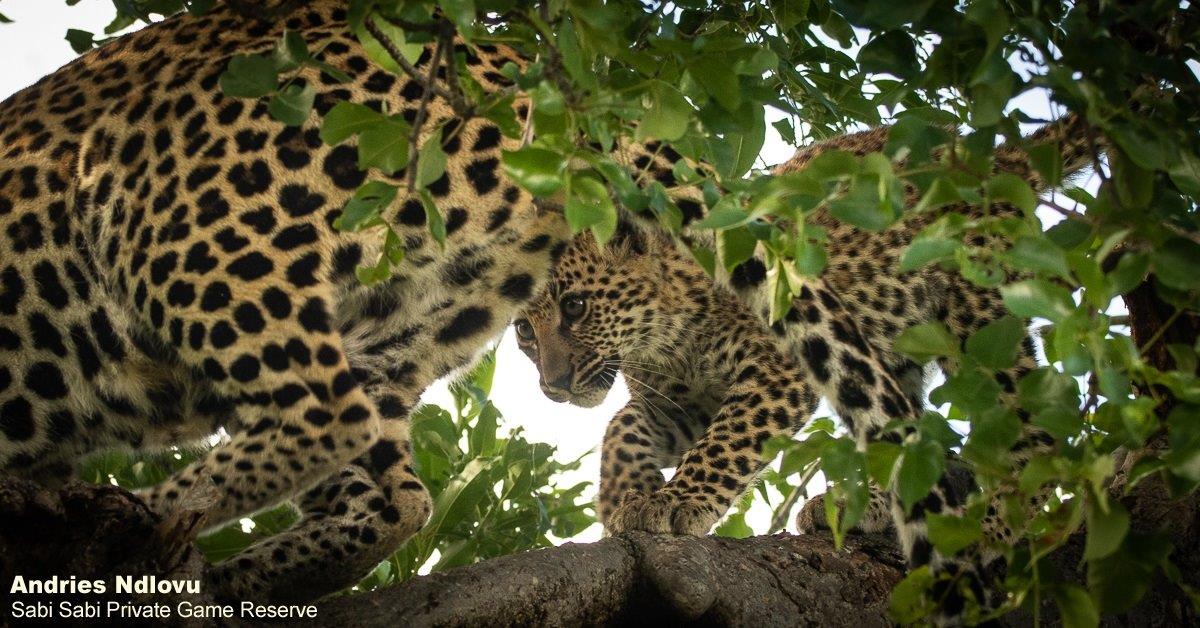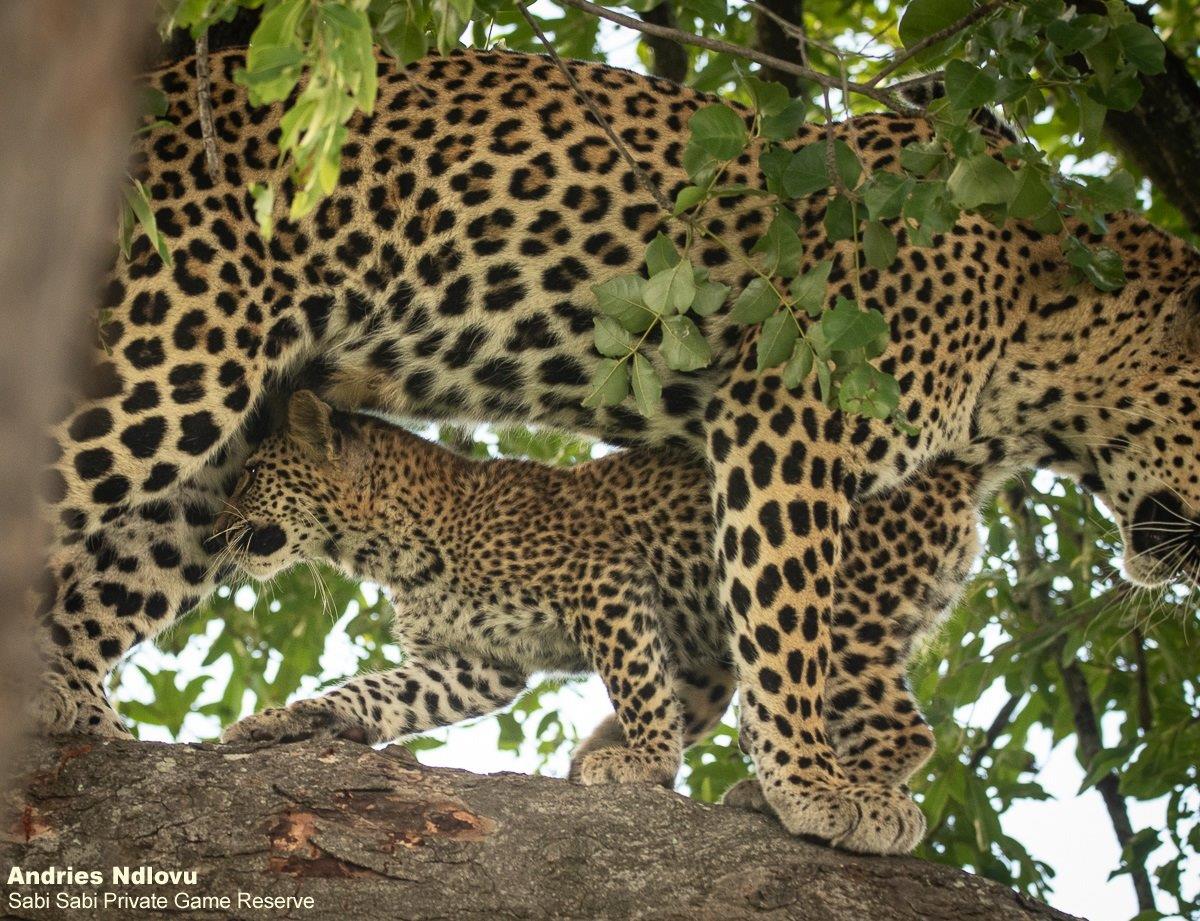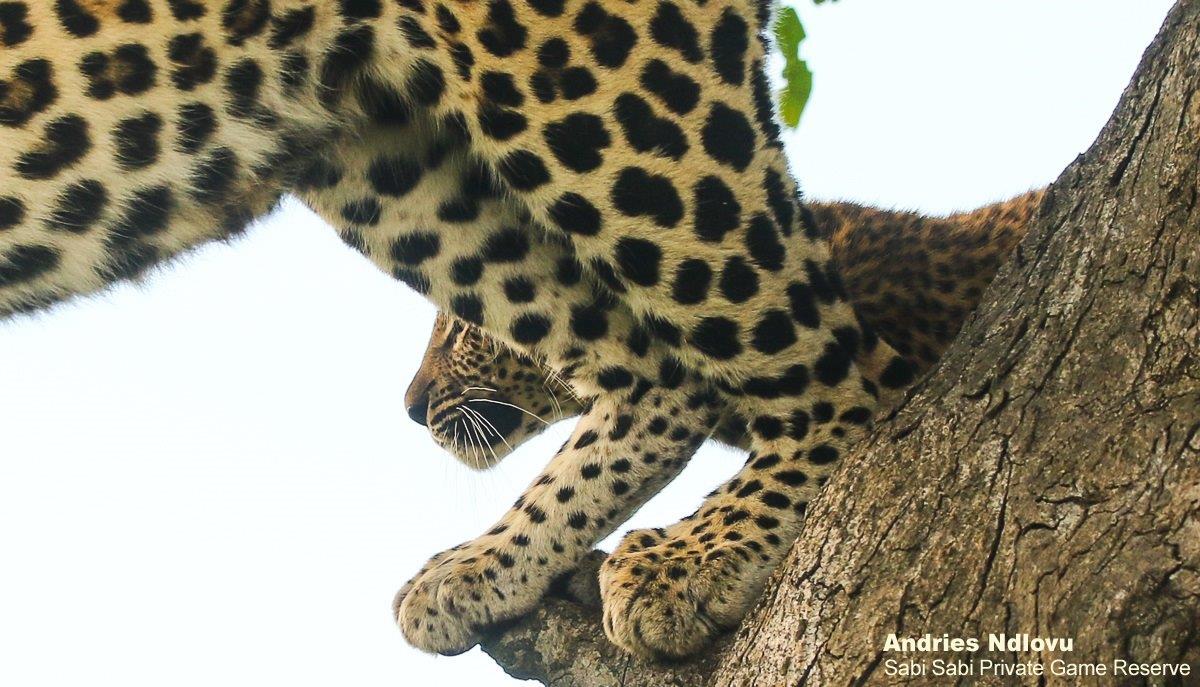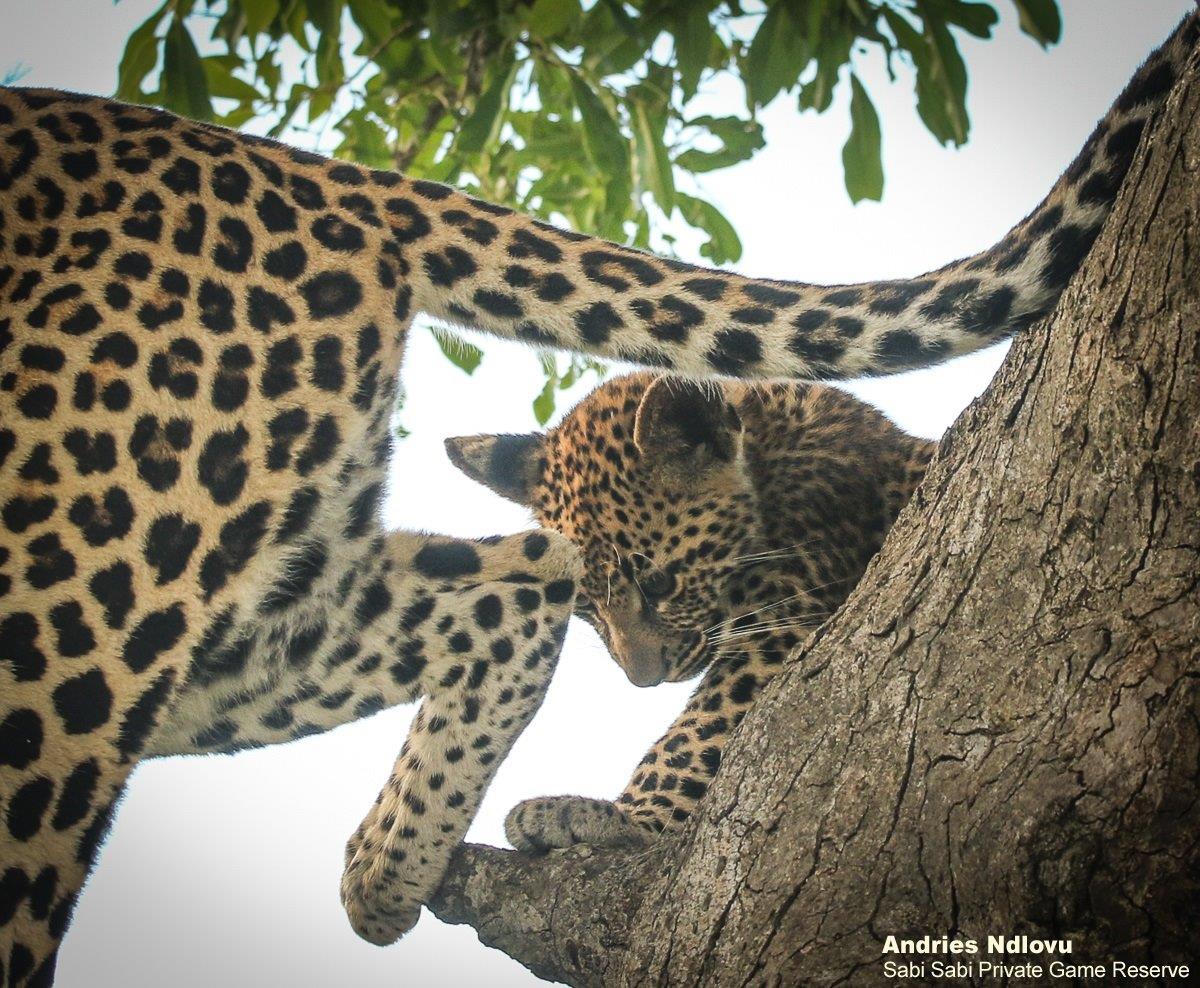 The innocence in its eyes captures the oblivion of the perils around as the cub played in grass while the female watched from the tree.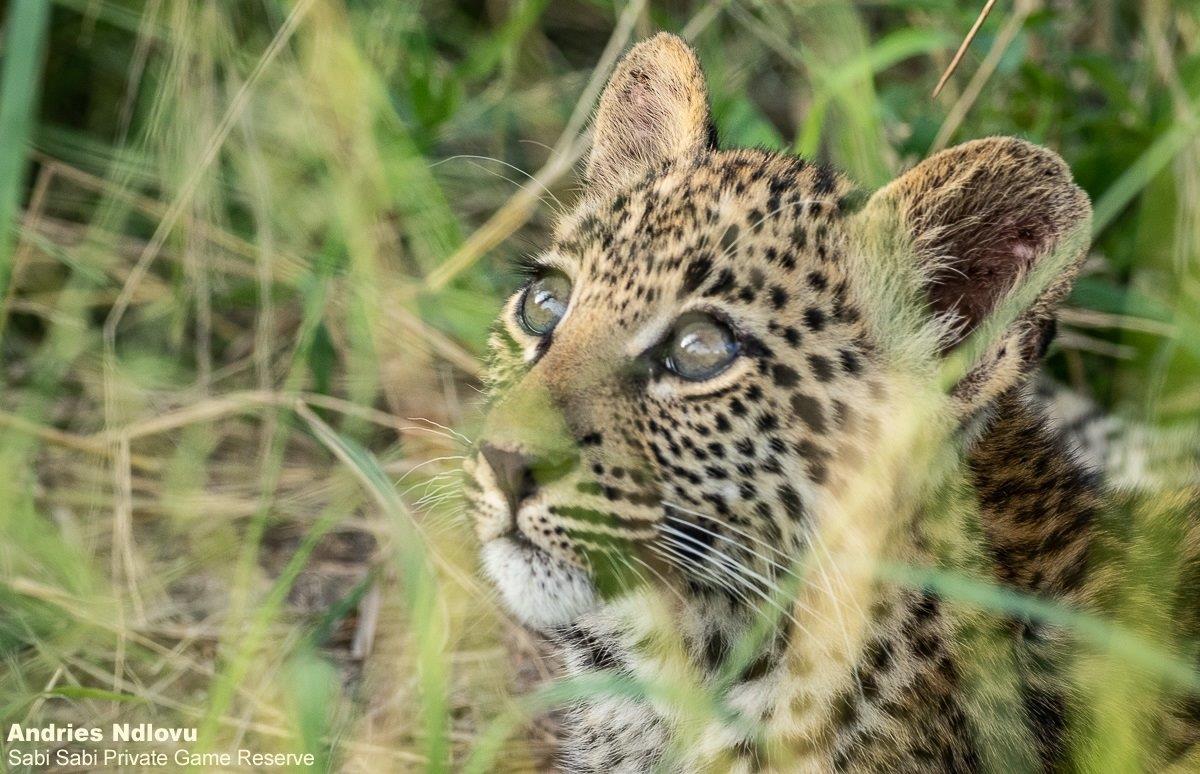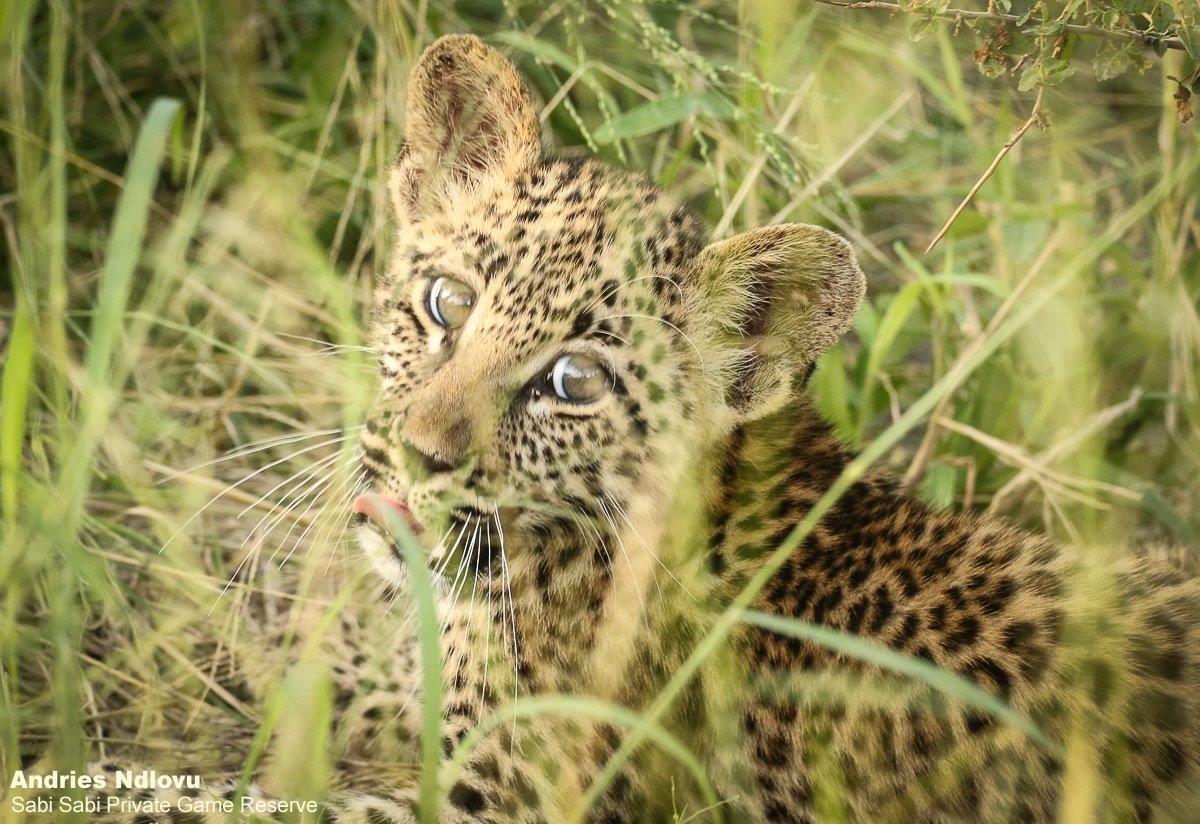 Blog by Andries Ndlovu (Bush Lodge Ranger)