As guides, we are always on the lookout for new signs of life. It could be something as small as an emerging flower bud, or something as big as a baby elephant. It does not matter what it may be, as new life is always welcomed and such a beautiful thing to watch.
As you would've read in the title of this post, I talk of two little lion cubs born to the Southern Pride lioness. We are not exactly sure of the sexes of the two cubs, but it was wonderful to see two little ones marking a new beginning for the Southern Pride female.  If they are both female cubs, it means the possibility of the pride growing in size and numbers is very good. Hopefully we will soon find out, but for now, she is doing an excellent job at being a mother – hiding away the two little cubs very well, as well as providing for them as a single mother.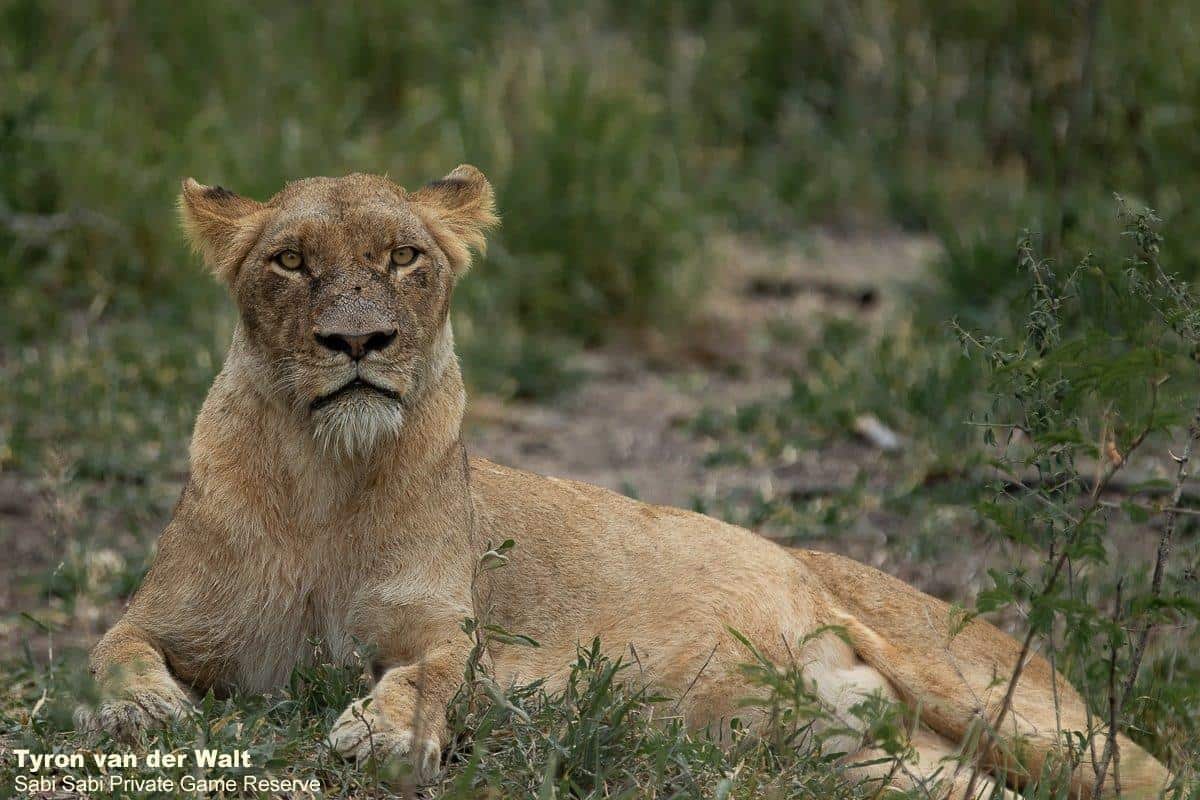 This sighting was the first time that I have been able to see these two cubs for myself and what a sighting it was! In all honesty, I was not expecting to see the cubs at all, maybe a fleeting flick of a tail as they moved nearby, but that was not how it played out. So, for the days leading up to this sighting, the Southern Pride lioness and a male lion from the N'waswishaka coalition of males had been seen in a dry riverbed with not one, but two buffalo kills. We are not sure how each of the buffalo were killed but nonetheless, there was a feast for the next couple of days.
As I drove toward the sighting, I wanted to see what was going on – where the lions were, as well as scanning the area for the little cubs, for they could be anywhere. I watched the lioness eating on the one buffalo – the male had obviously had his fill and had moved off and it was now her turn. She looked very full and soon got up and walked in my direction. As she got closer to the vehicle, she began to call. She used a very low contact call that she made a couple of times, stopping to listen after each call. She did this a couple of times, listening for a response from the cubs.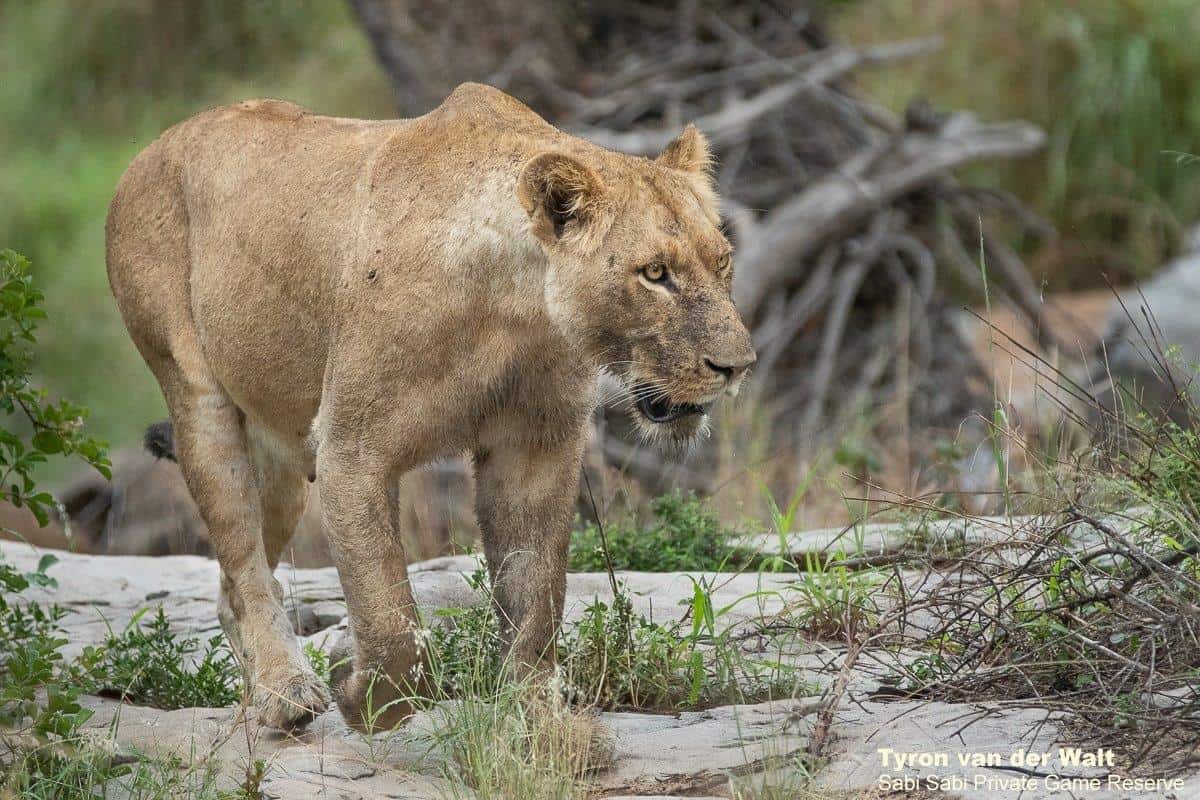 She moved toward a rocky section and called again, zig zagging and smelling. I waited patiently, not wanting to make a noise or start the vehicle and possibly disturbing them.  It took about 10 minutes of calling, listening and resting, when all of a sudden, I heard the low calls from a cub. I took my binoculars out and began to look over the female and under the bushes, when suddenly two small, wet heads and bodies appeared from behind a rock. It had been raining the night before, so the cubs were all wet and their paws were muddy. I watched in awe as these two little cubs greeted mom by rubbing their heads against her, and she in turn, licked them as if acknowledging their greeting. I was not going to chance moving the vehicle, so I sat as I was, quiet and patient.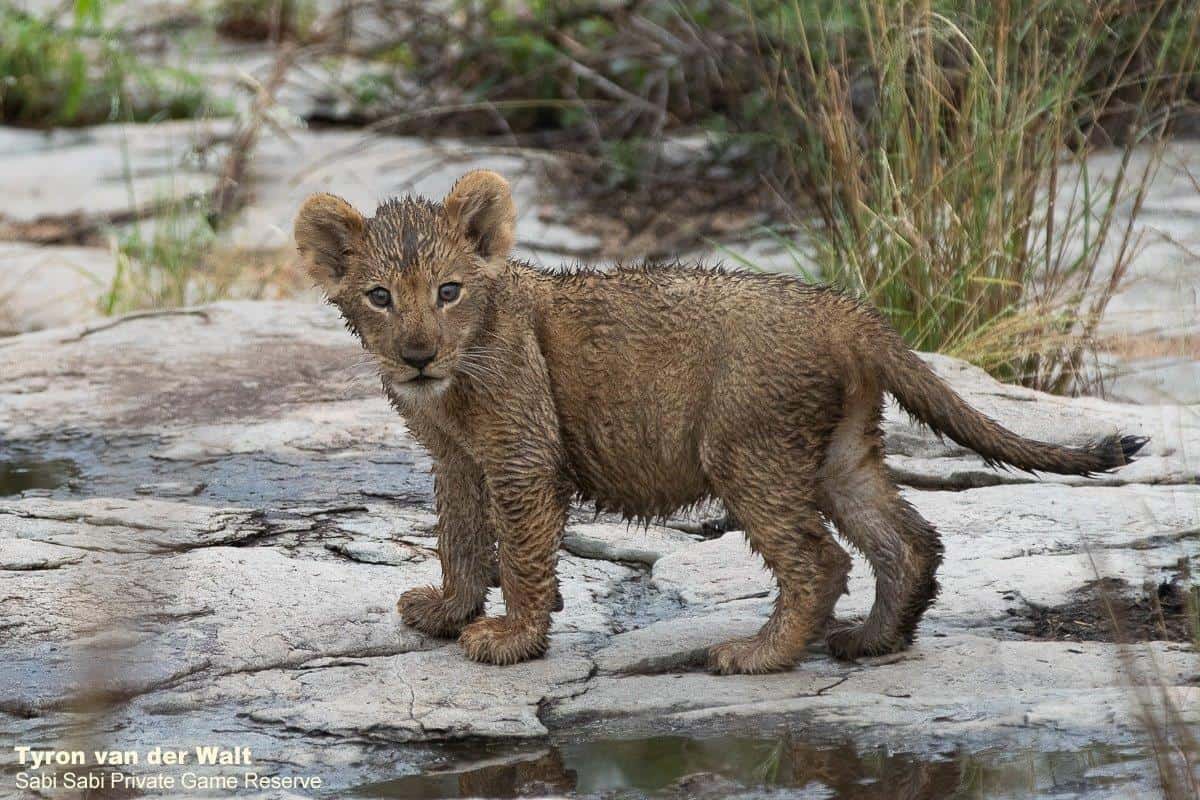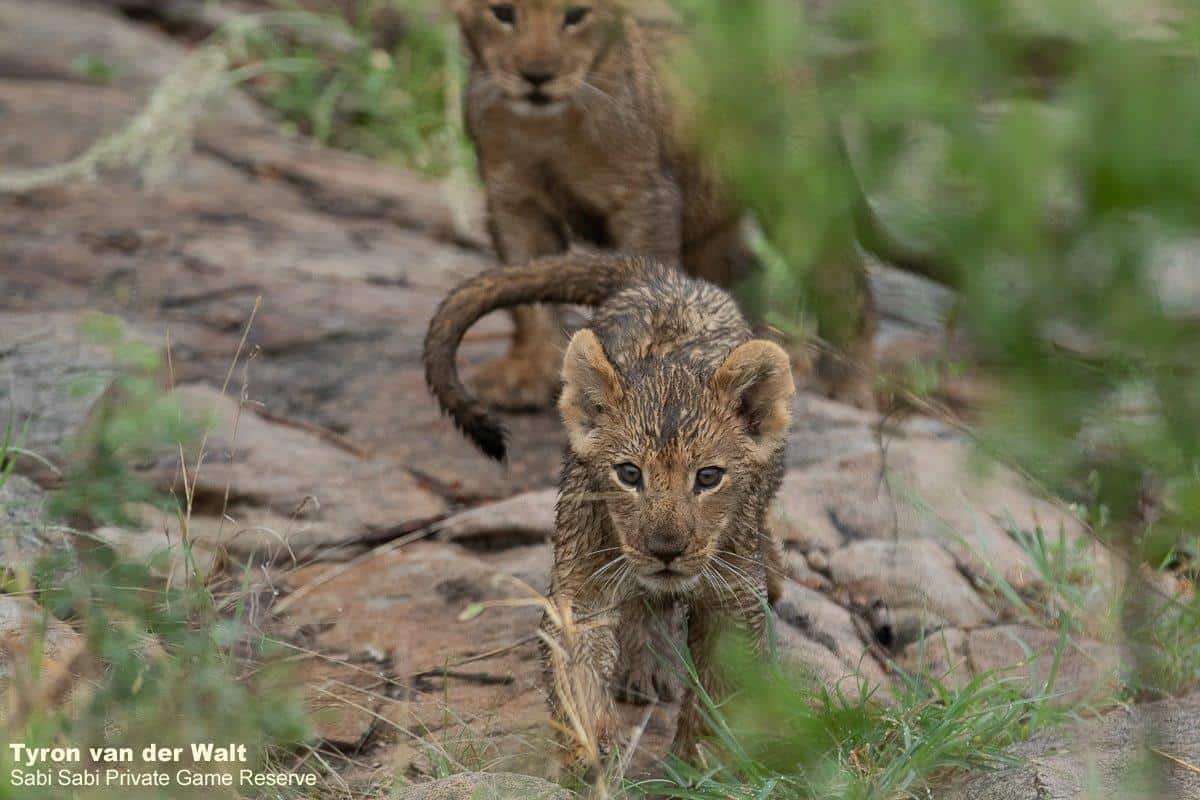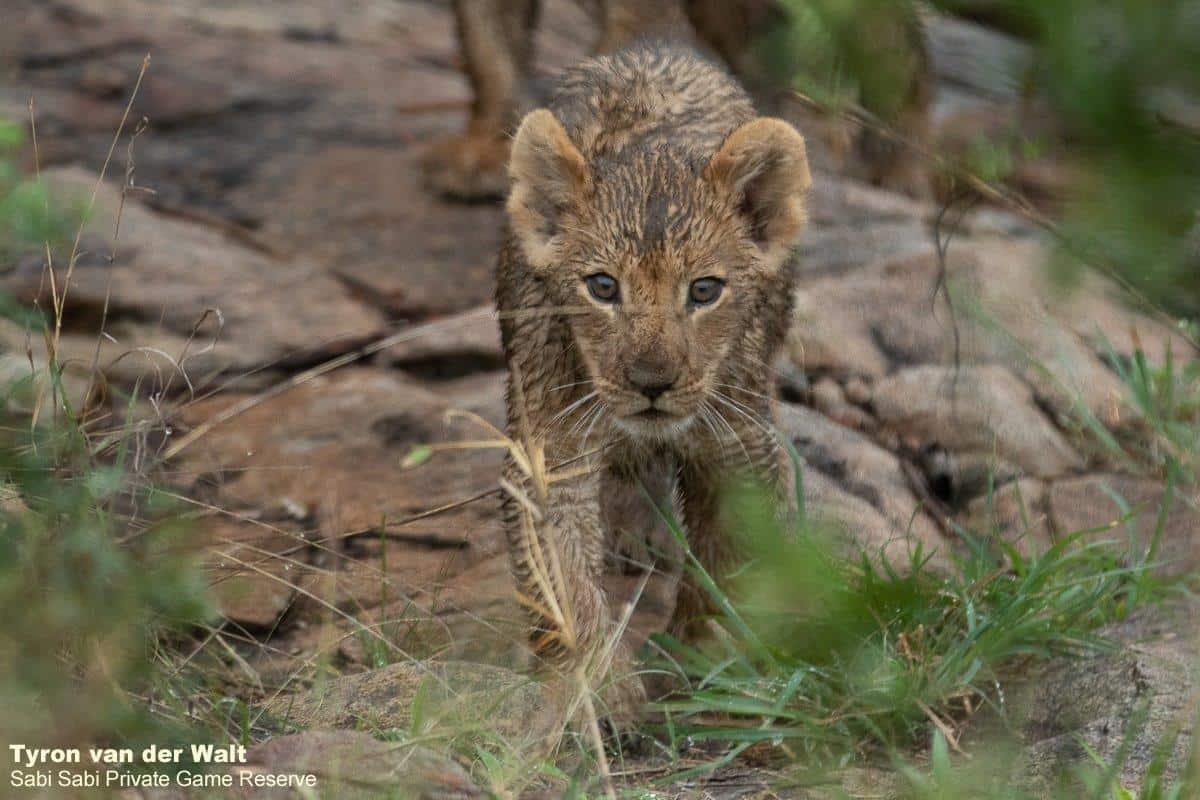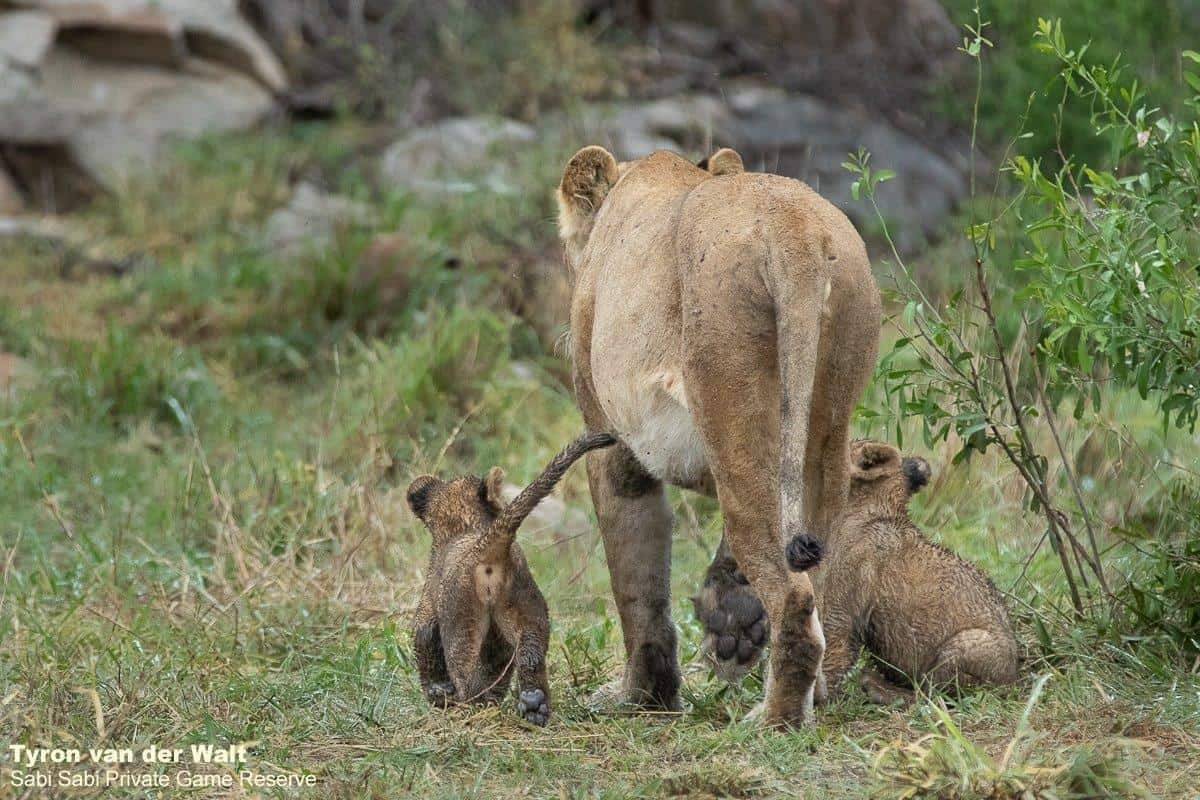 After all the greetings and grooming, the lioness started to move towards a more open area not too far from where I was sitting. I could barely see the little cubs as they walked through the grass, until they appeared out in the clearing. It was then that I saw how small they were. I watched them play and bite each other as they walked behind mom.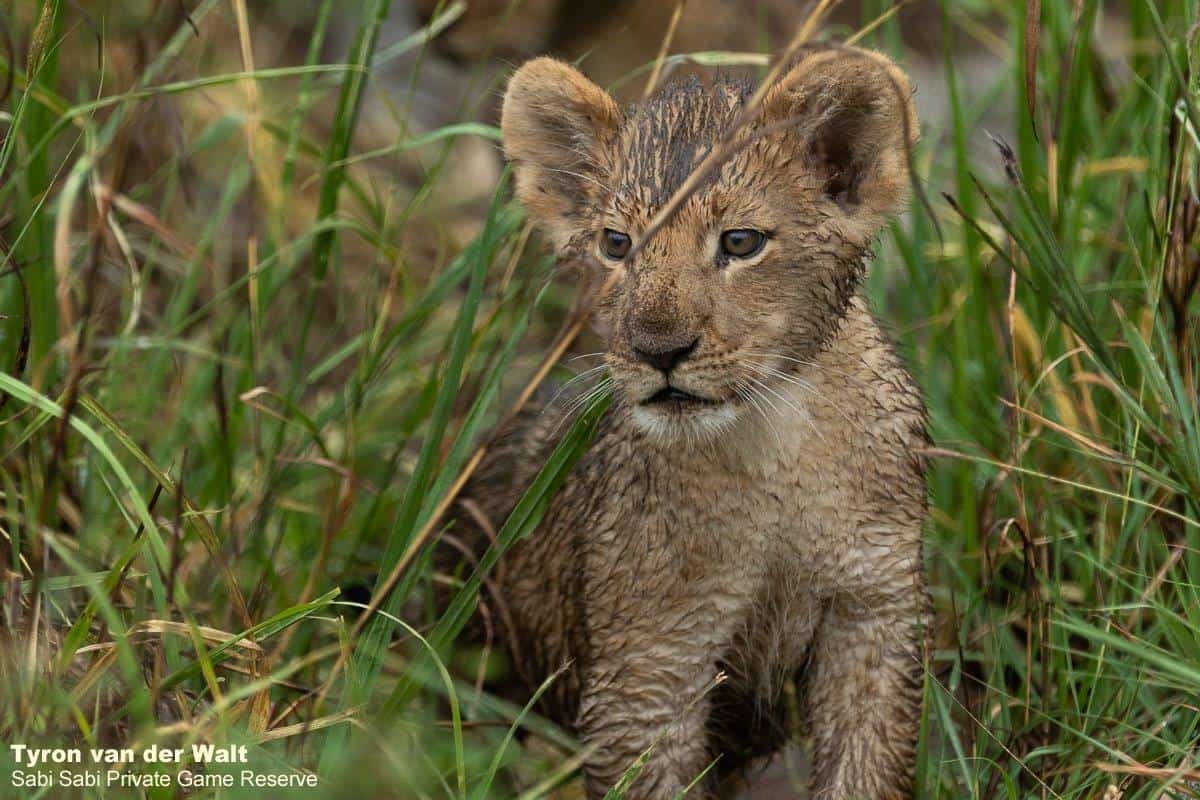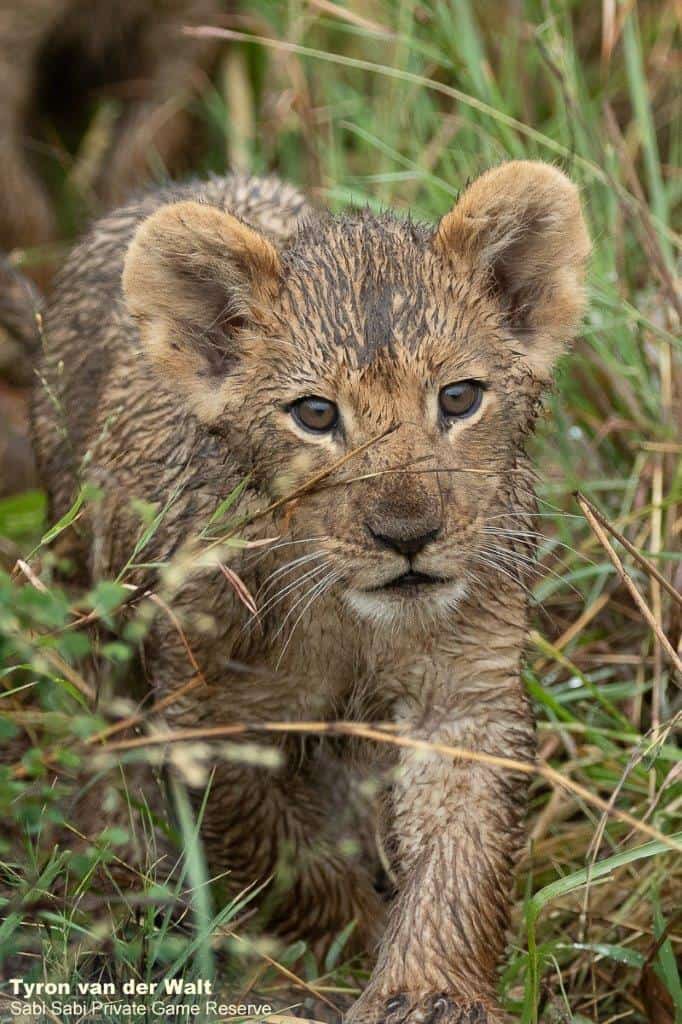 They were a bit curious about the vehicle, and  started walking towards it, but that did not last very long, as mom called them and they did an about turn and followed her towards the kill. After letting them get some distance away from me, I started the vehicle and took the long way around to where the two partially eaten buffalo – as well as the male lion – were. I positioned the vehicle and waited. Slowly mom came walking down into the riverbed and lay by the buffalo. She called the cubs to come closer, and slowly and carefully they did. They did not really look interested in eating, but rather walked around, sniffing at the meat and then went to greet the large male.  He was quite tolerant with them – probably as he had eaten his fill.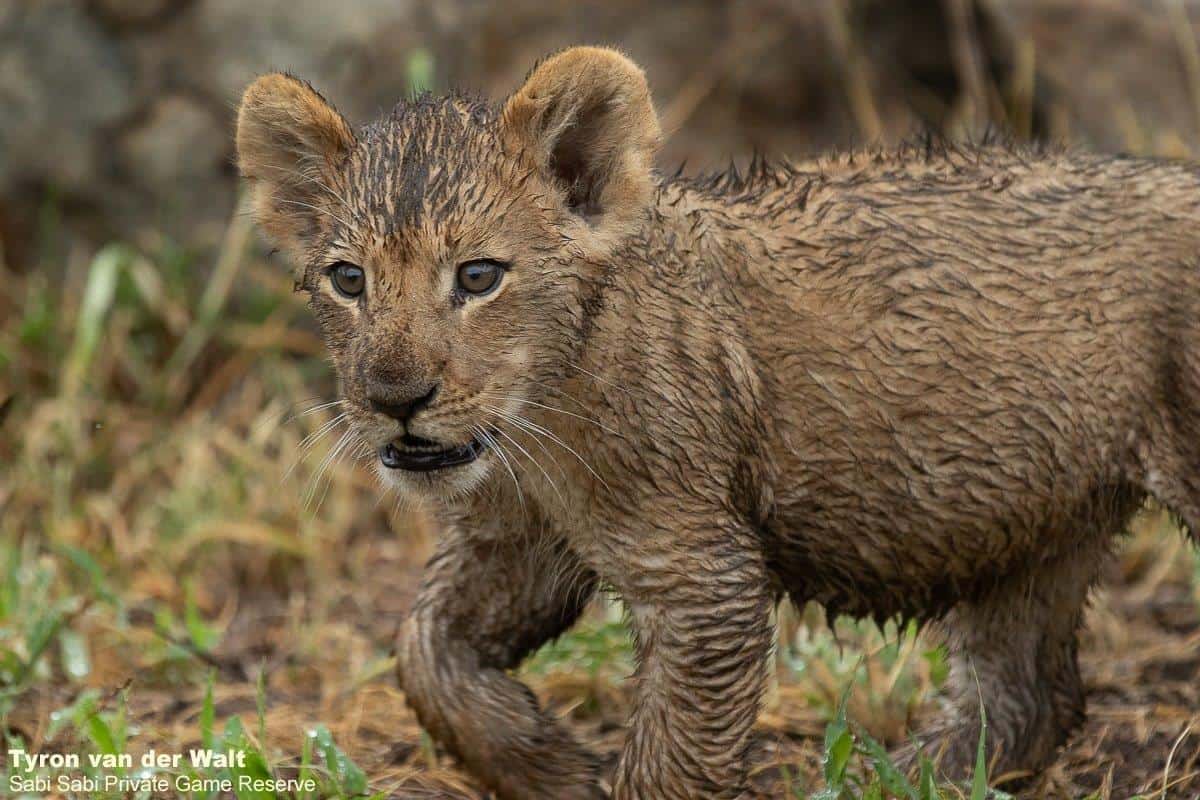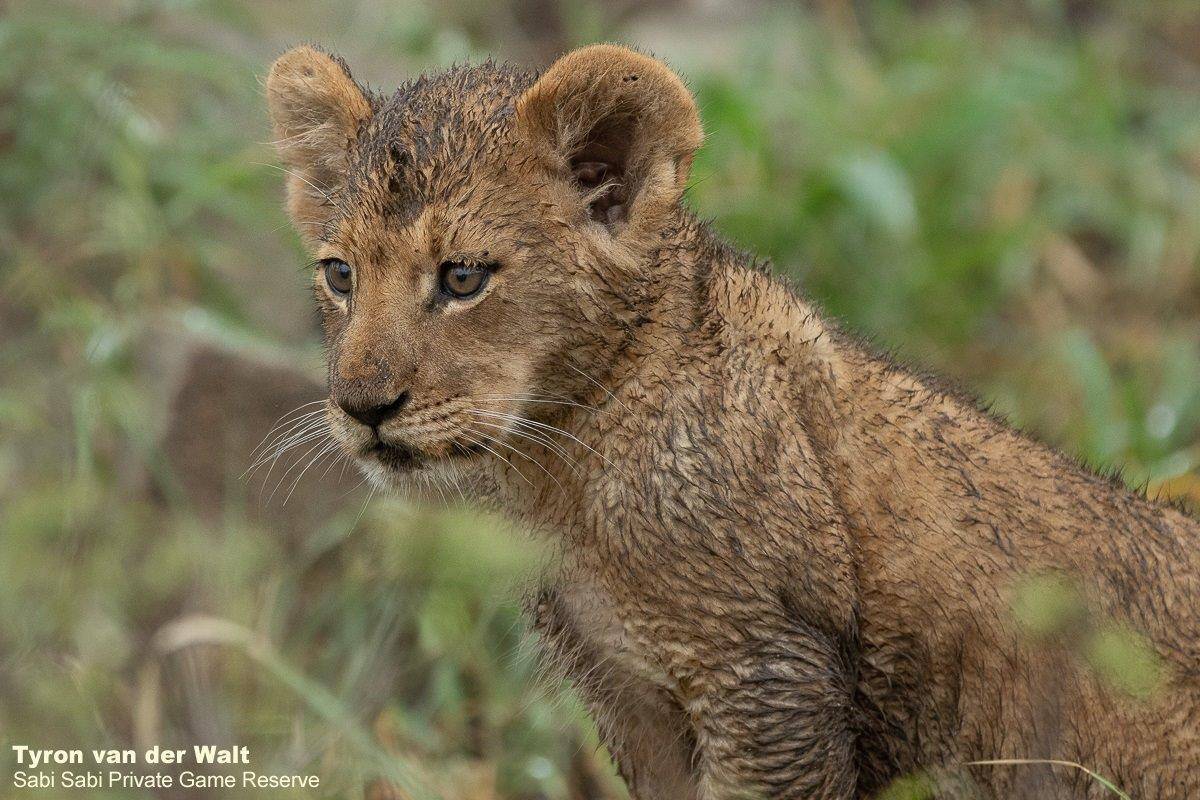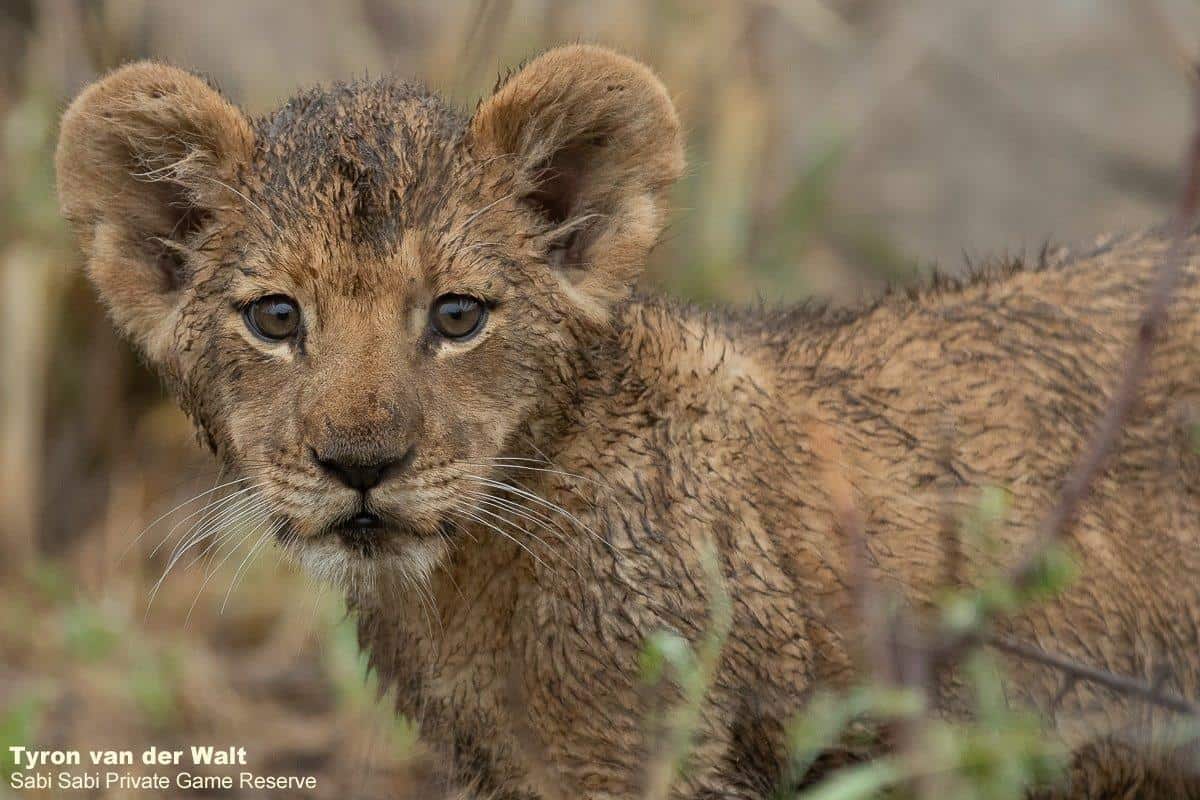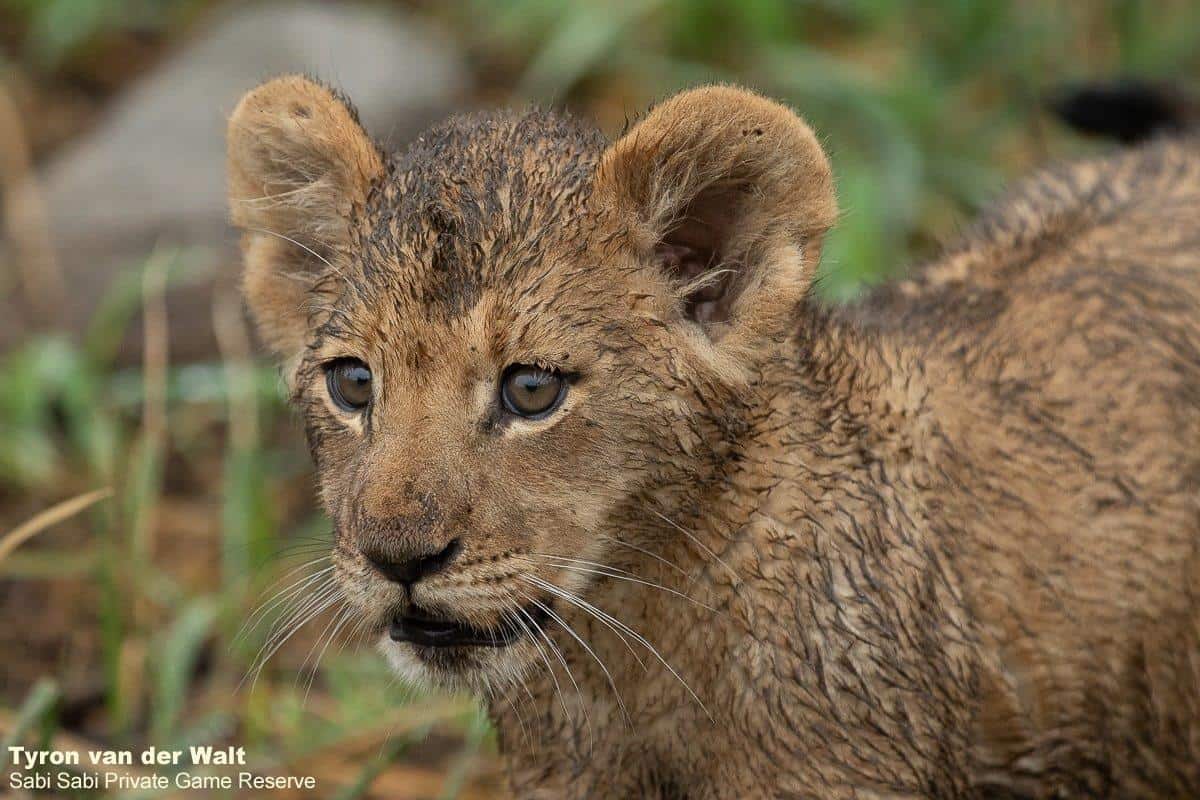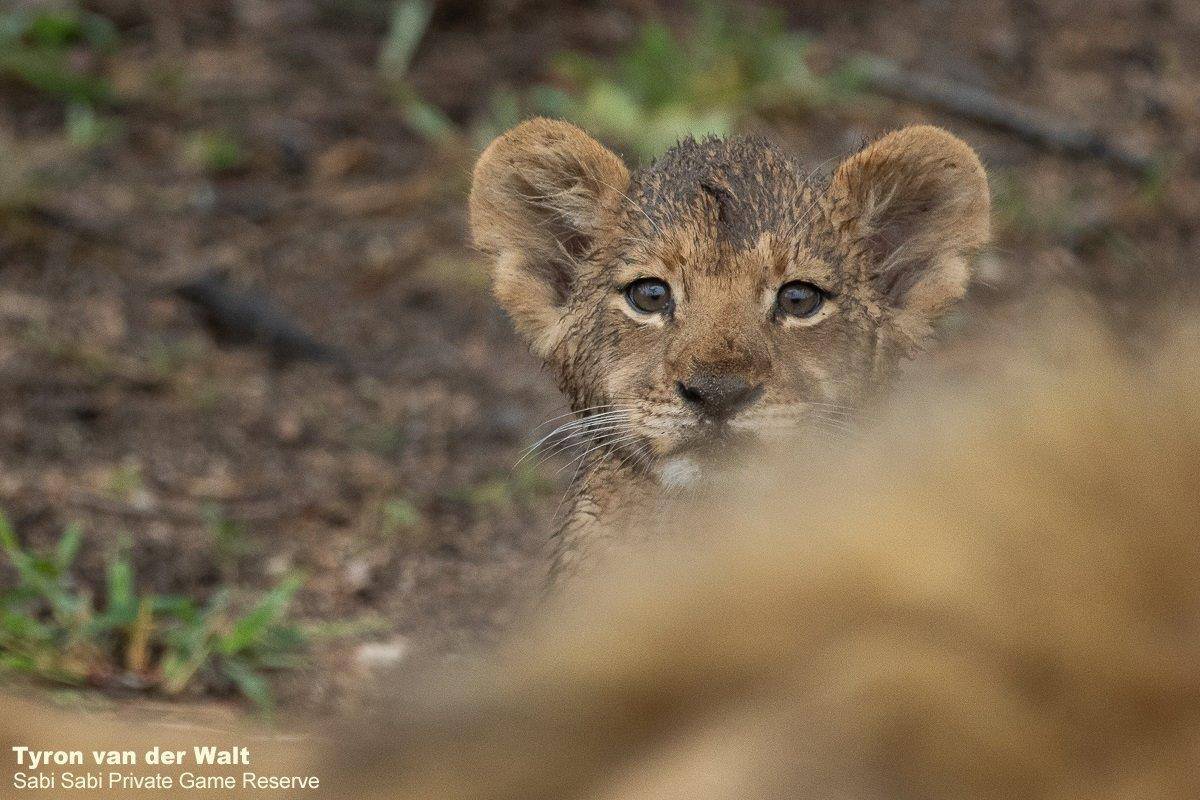 The little cubs bounded around, chasing one another up and over a tree branch that was lying in the riverbed, all the while mom keeping a watchful eye on them whilst she continued eating.  It was not long before they grew tired of playing and walked off by themselves down the riverbed to the hideout from where they had come.  After that, I did not see them again.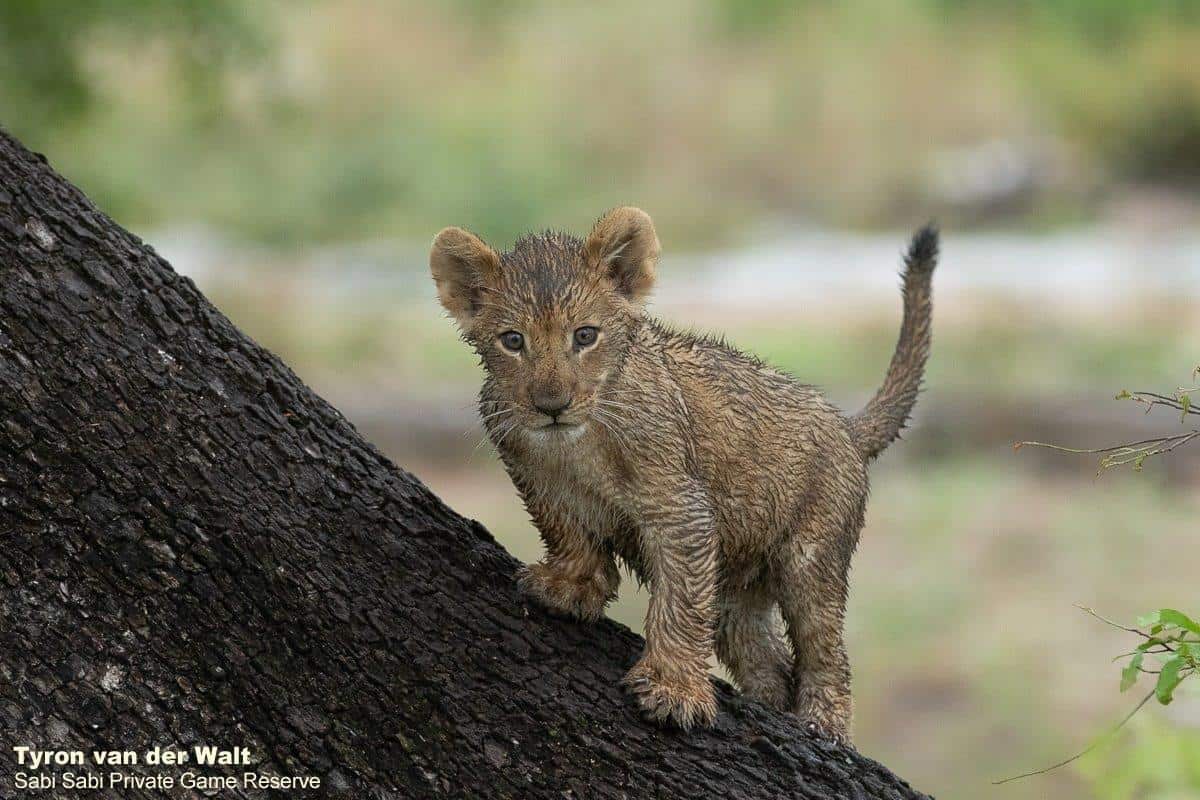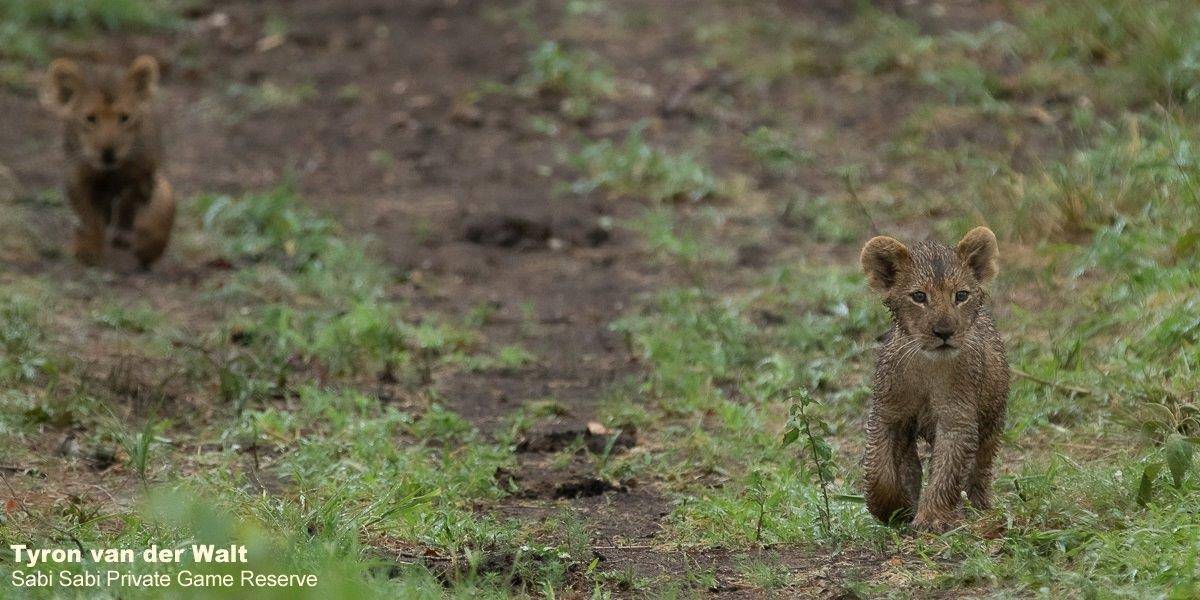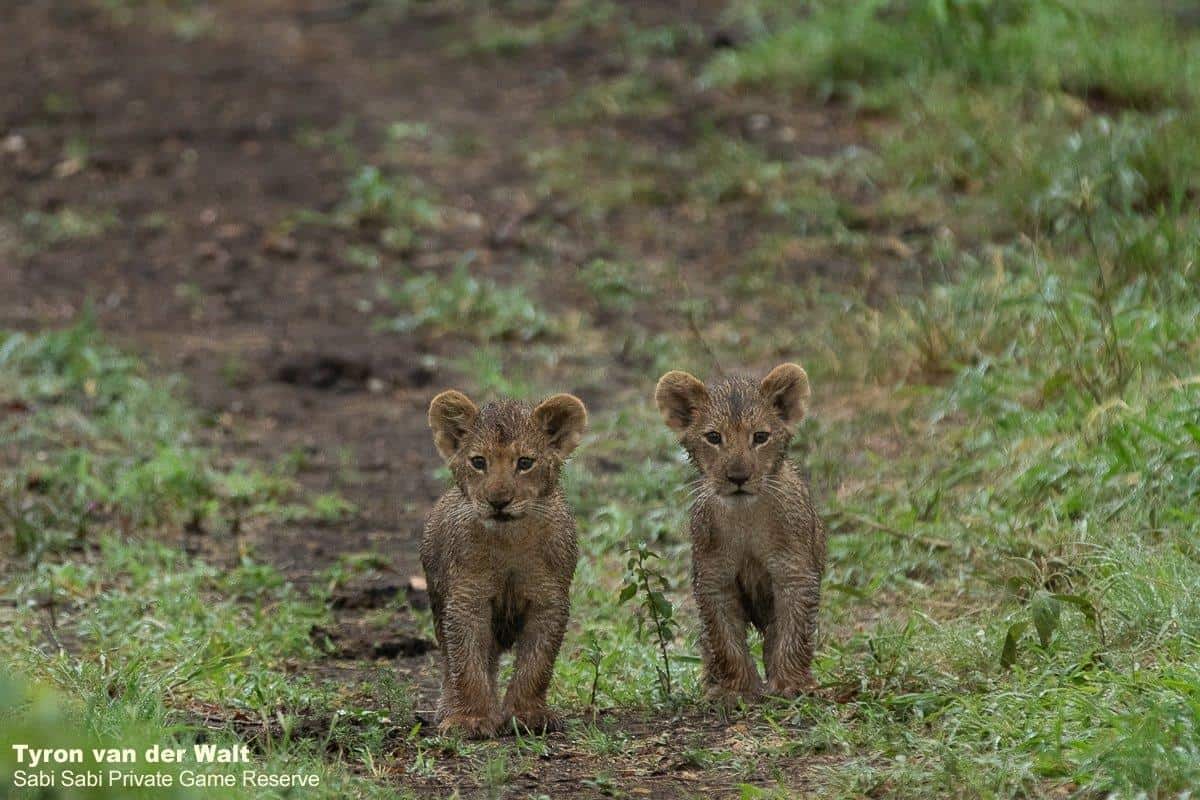 It goes to show that if you are patient enough, you may get lucky and have really special sightings. I will not forget this one, for as brief as it was, so much happened.
Blog by Tyron van der Walt (Bush Lodge Ranger)