A fascinating bird if I have to say so myself – the concept of banging your head like a jackhammer against surfaces in order for your survival sounds rather brutal – but be it as it may, we all know that Mother Nature works at its best and of course this little jackhammer is equipped in all sorts of manner to accommodate for it particular survival techniques.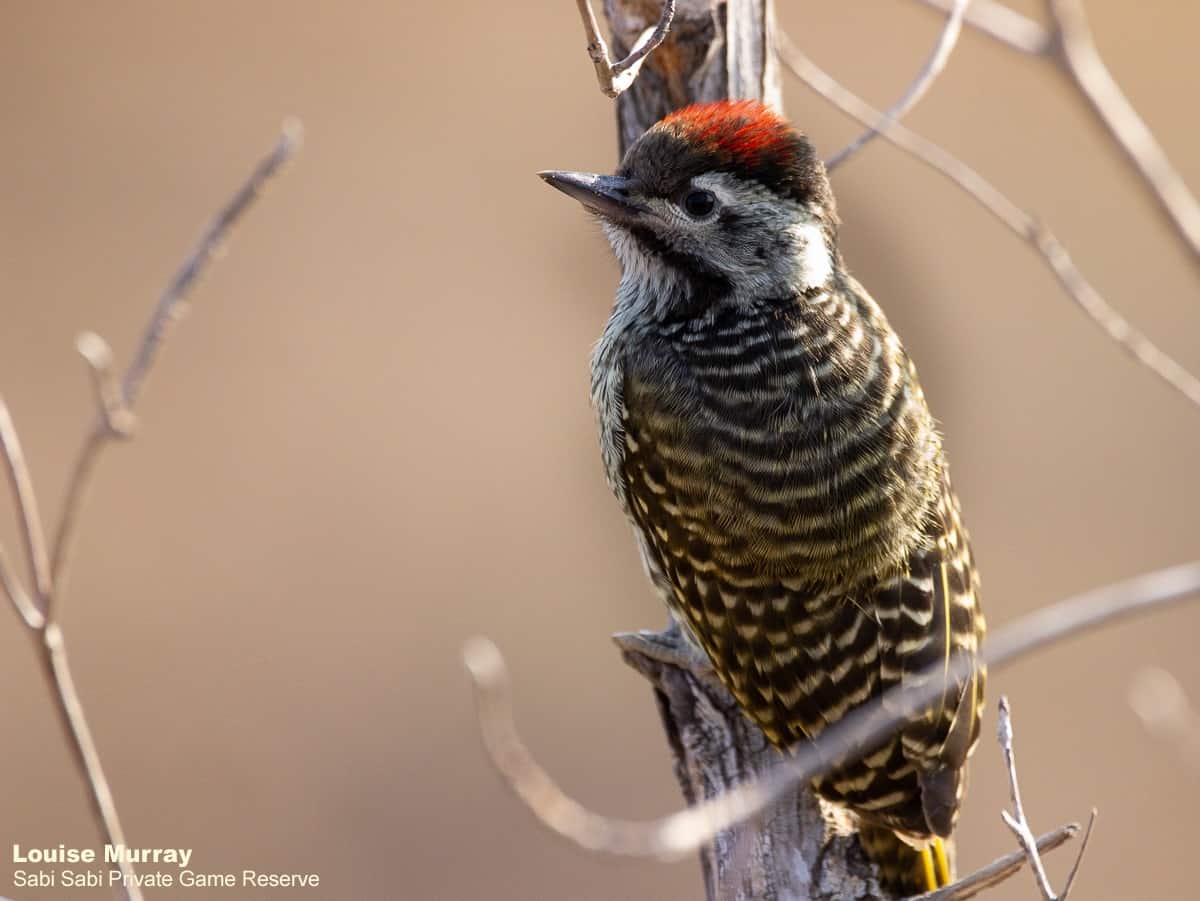 It is often that you may hear the sounds of the drumming woodpeckers first, before seeing them – and they do this for more than one reason. Woodpeckers can drum 18 to 22 times per second on the hard woody surfaces of trees when either foraging for food such as ants, beetles, termites, larvae, millipedes etc or alternately, excavating a nesting cavity for themselves.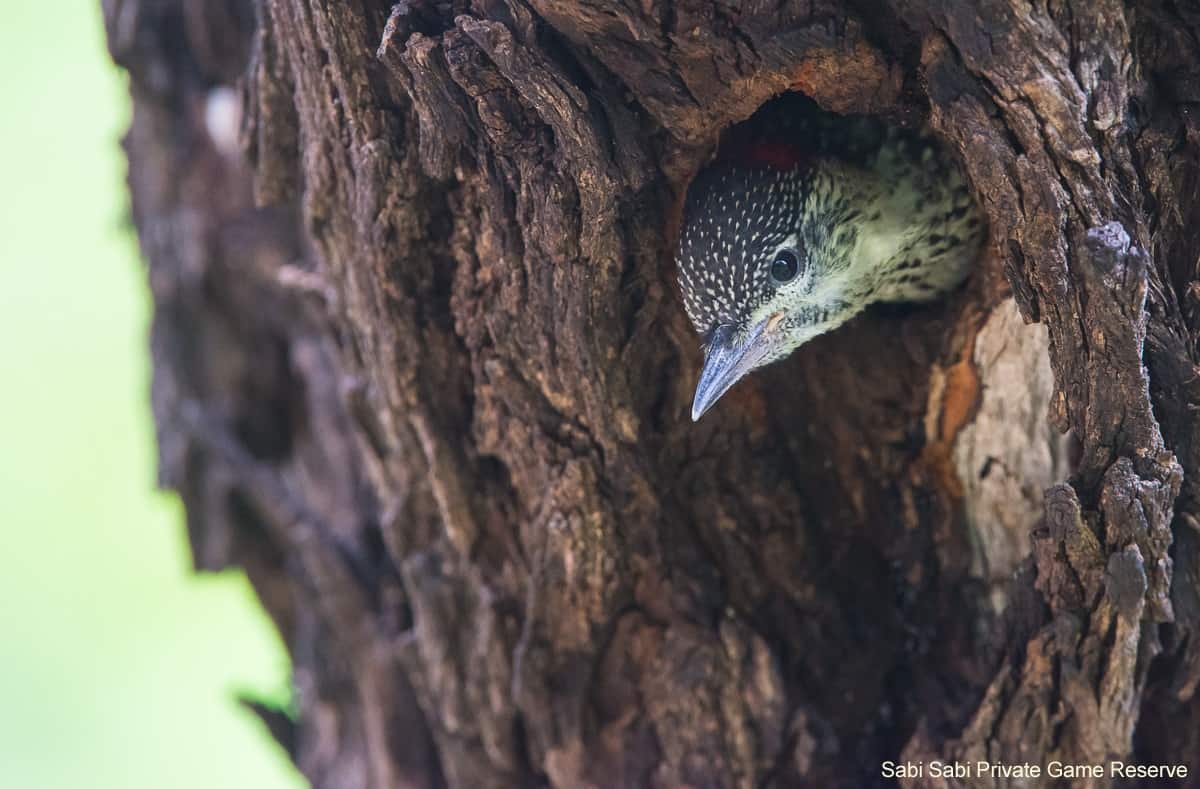 If drumming is not for food or a cozy nest, then they are most likely doing this for some advertising – to announce their presence for a potential mate or to warn nearby woodpeckers that this space is taken. This drumming will be louder than when foraging or excavating.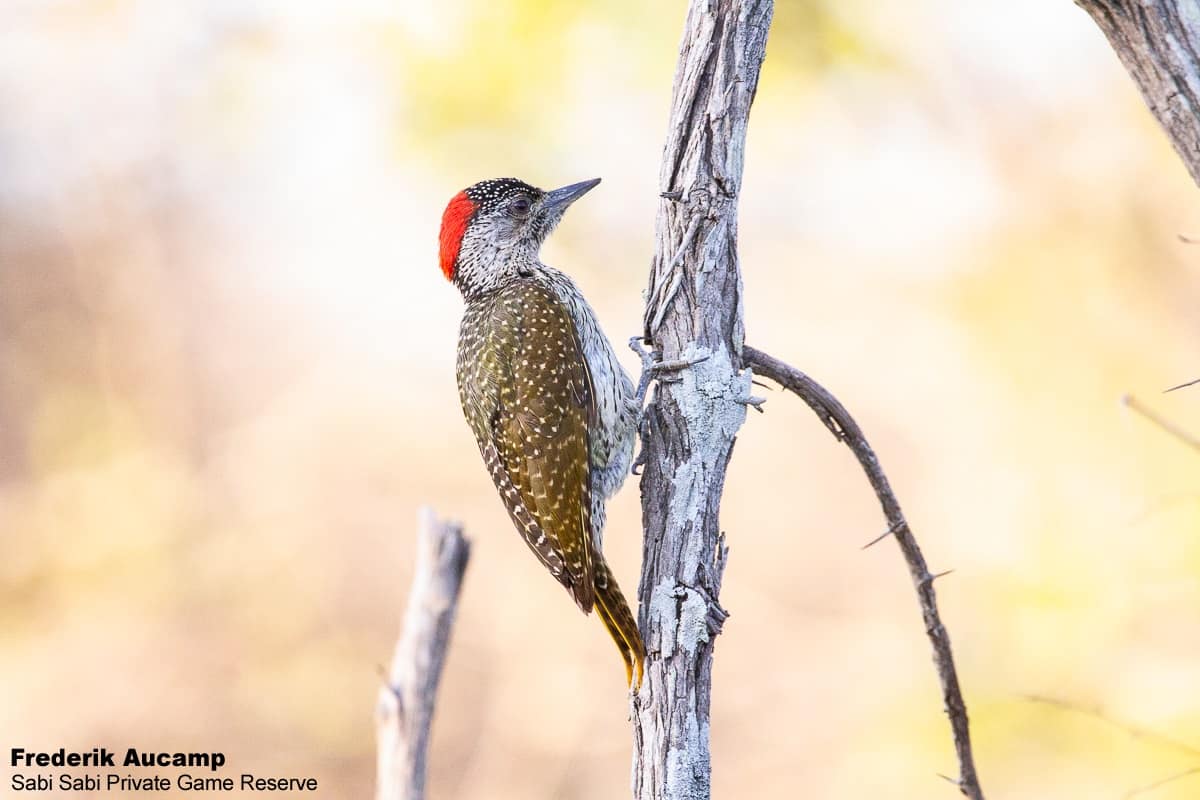 So, the question is – how do they avoid a headache or even a concussion with all this drumming?  Well – woodpeckers have an extremely hard chisel-like bill that is designed to chip away at the woody surfaces. Inside the beak is a spongy bone and  just towards the front of the skull where the beak starts, is some spongy porous tissue and this will act as a shock absorber when the woodpecker is hammering away as well as some cerebrospinal fluid between the brain and the skull.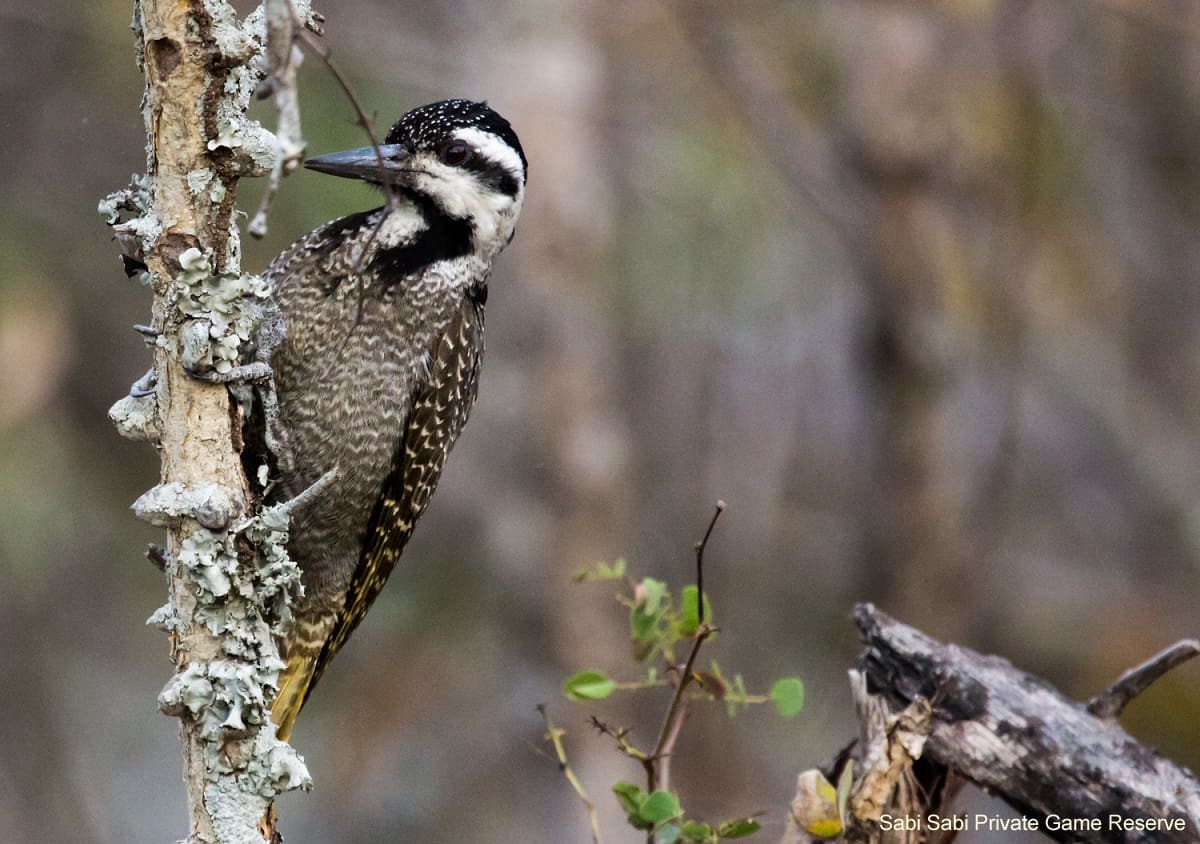 But it's the tongue of a woodpecker that has the ultimate design!  They have some barbs and bristles on the end of their tongue, coated in a hard, sticky saliva which helps when trying to grab pray out of tiny holes. Their tongue can stick out at least three times longer than the length of their bill and of course, this extremely long tongue needs some space – it passes through the right side nostril all around the outside of the skull and back into the mouth – potentially also acting as some sort of shock absorber – pretty incredible.
Source:  Pathfinder by Janesta Pulella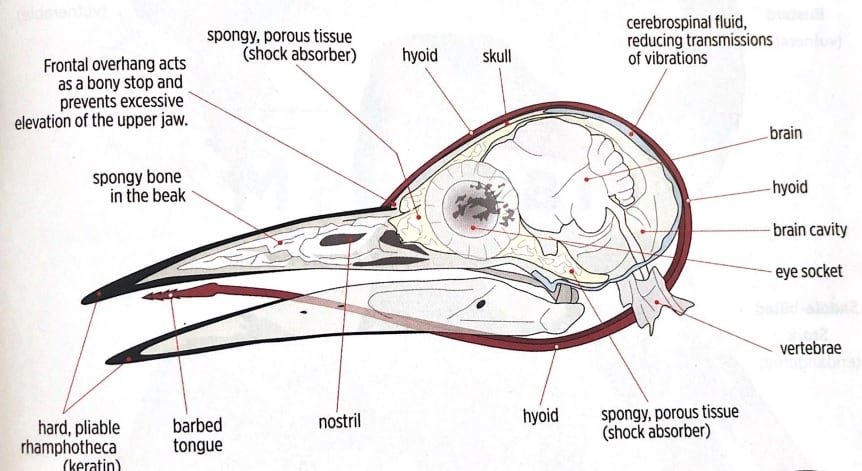 But now we know the headaches are sorted out, we cannot stop to wonder how they manage to hold onto those trees so well and for most times vertical.  The foot structure of a woodpecker is known as Zygodactyl which basically means they have 2 toes facing forward and 2 facing backwards, designed in a way that allows them to cling onto the bark. To aid with this, they also have reinforced retrices (tail feathers), the shafts are thickened, helping to prop them up and support then while holding vertically on the trees.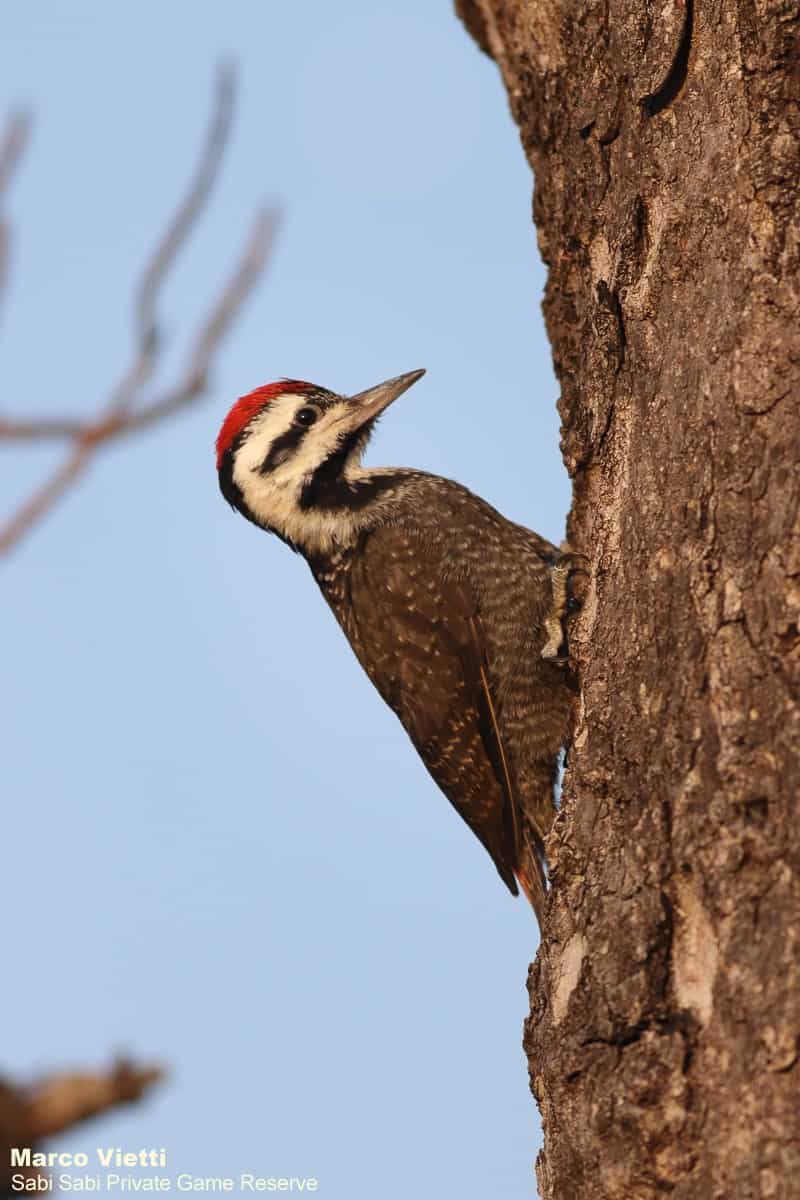 So, there we have it – an impeccable design for an impeccable bird and once again, Mother Nature has delivered her best work.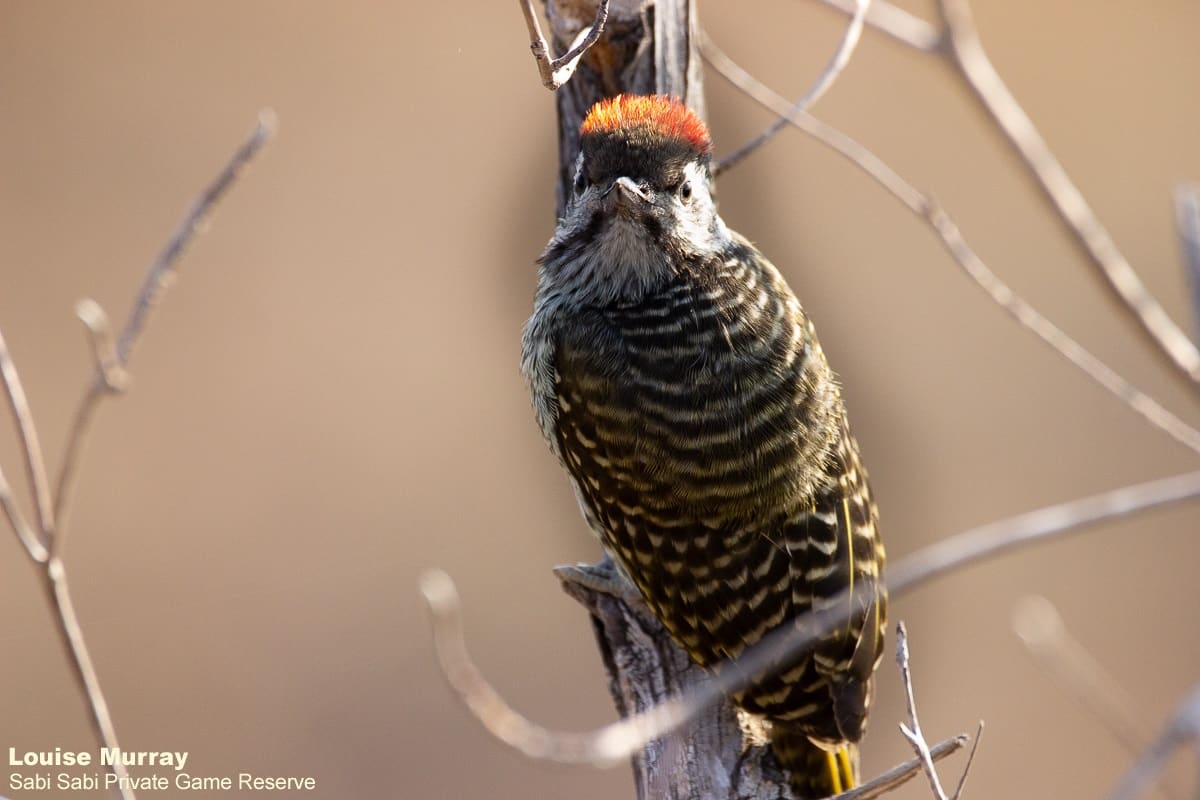 Blog by Louise Murray (Bush Lodge)