On a beautiful afternoon safari while watching a hippo rest in a watering hole in front of Earth Lodge. We had a sudden strong smell of something that had died, and it was coming from the main lodge area.  We decided to drive and have a look if we could find anything.  The smell got stronger and stronger, then suddenly I noticed a female leopard on a bushbuck kill with a drag mark that came straight from the lodge. We couldn't see her that well as she was under a fallen down tree. After spending some time watching just her tail and listening to her eat, she started to move, dragging the kill. She looked around and headed straight towards a large tree on a termite mound.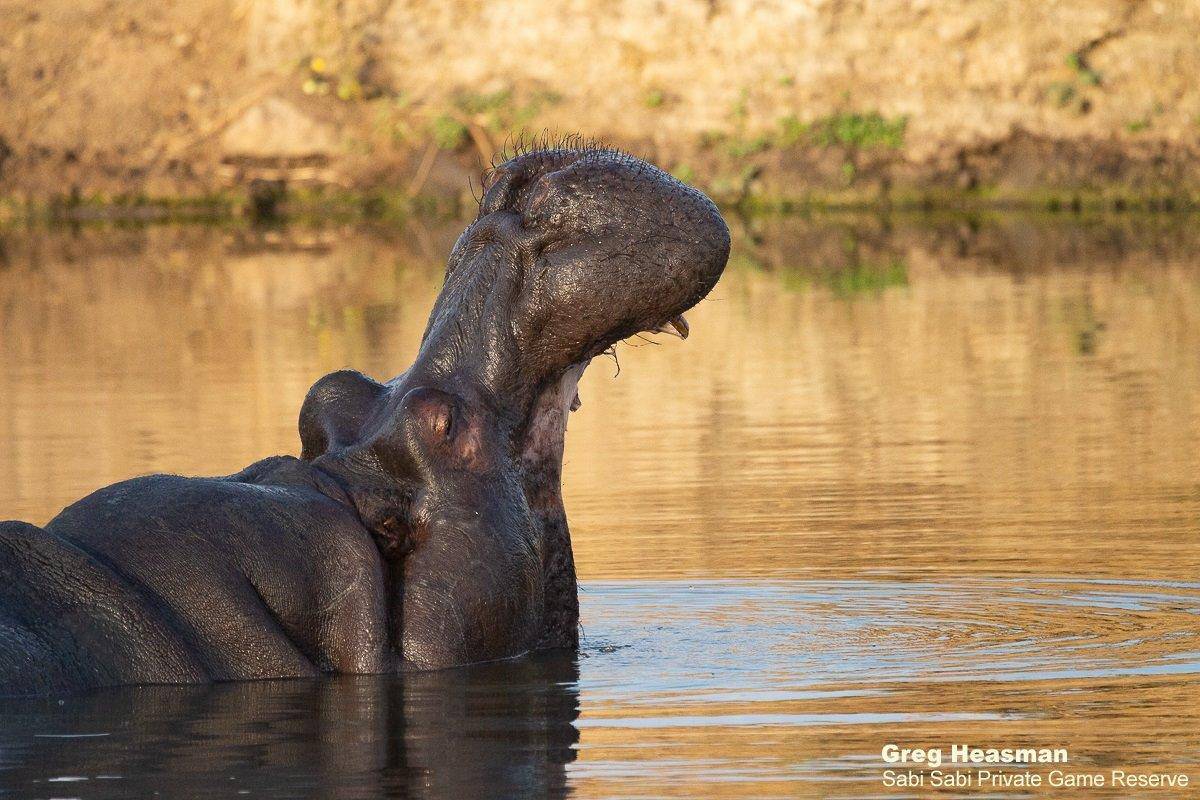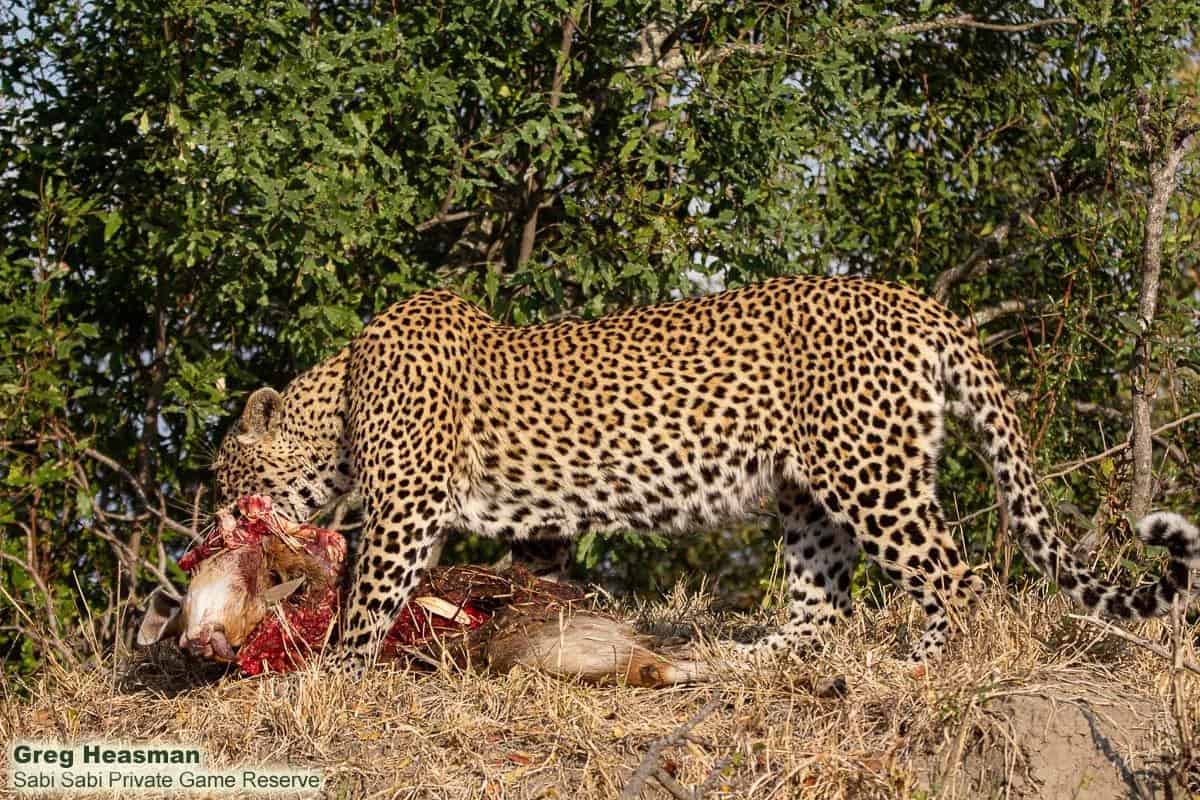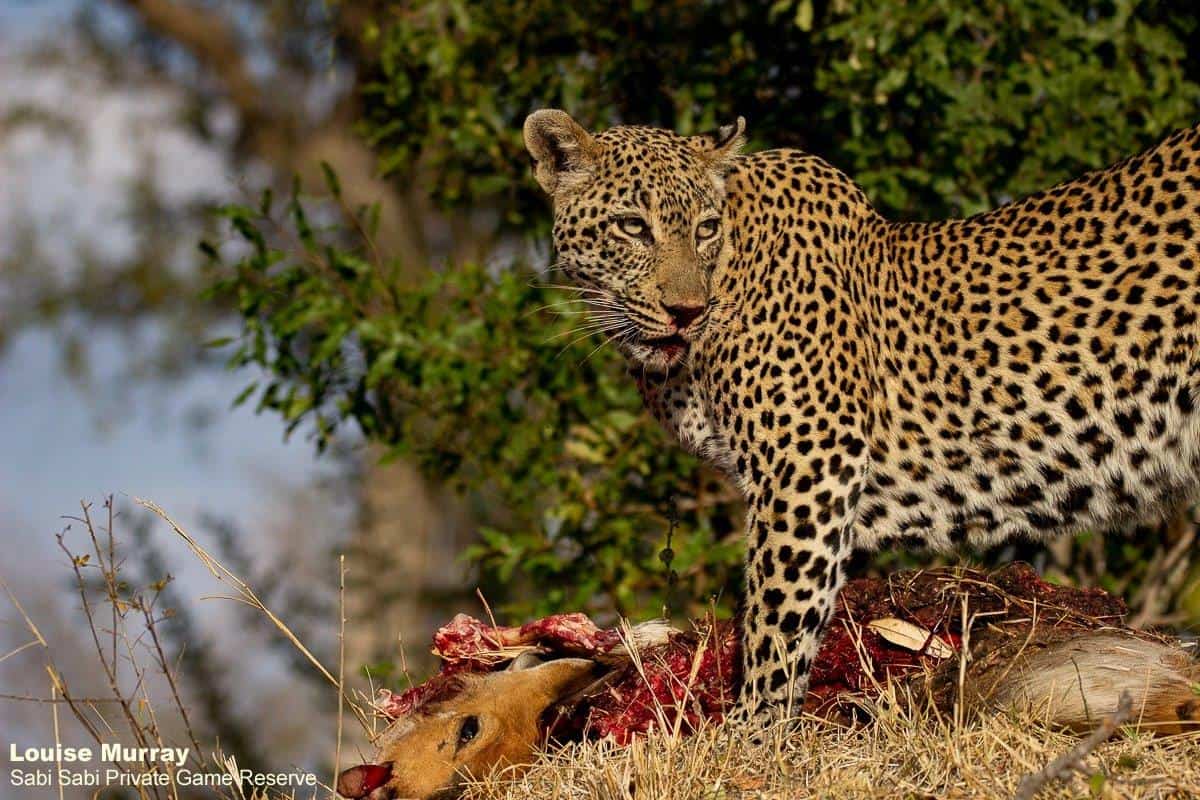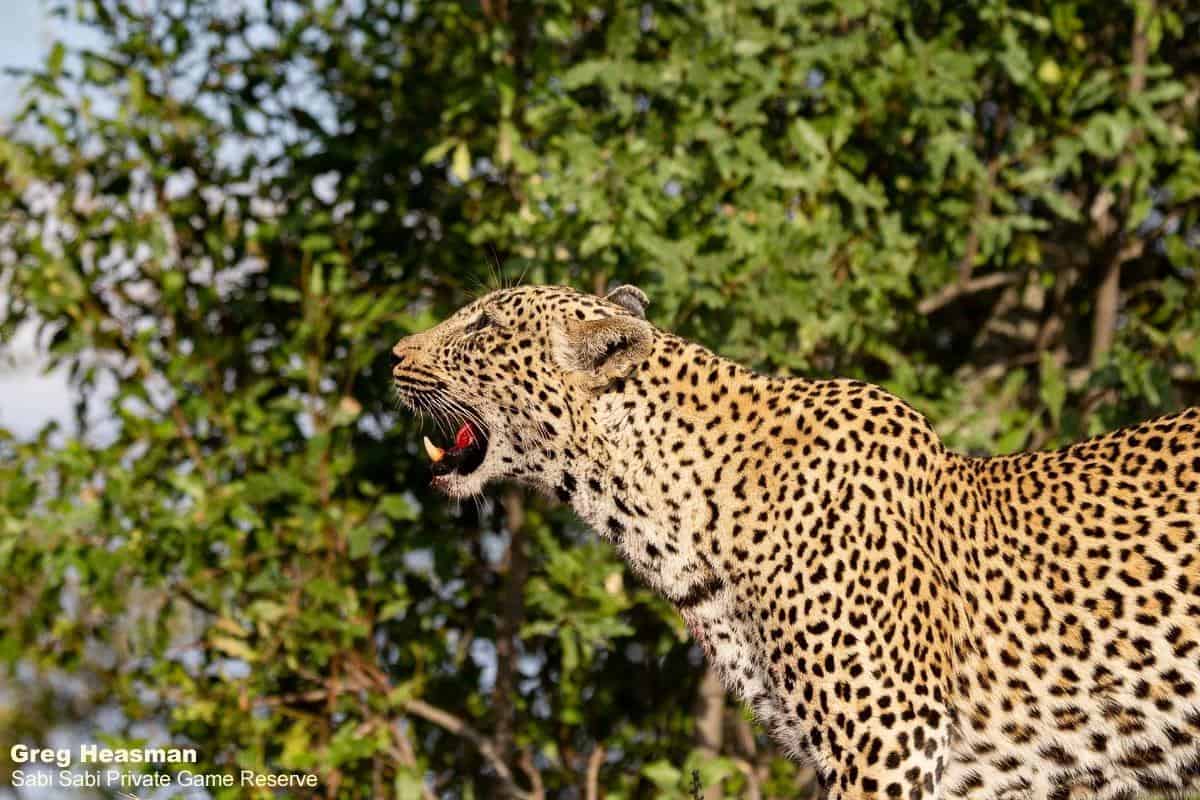 Within minutes she had hoisted her kill right to the top of the tree. She sat and groomed herself for a few minutes before descending the tree to where she could stand in a fork in the tree and started to call.  We got very excited knowing that her cub is close by.  After no response from her cub, she started to move again, before lying at the dam in front of Earth Lodge where we saw the hippo earlier and had a quick drink of water and continued to call.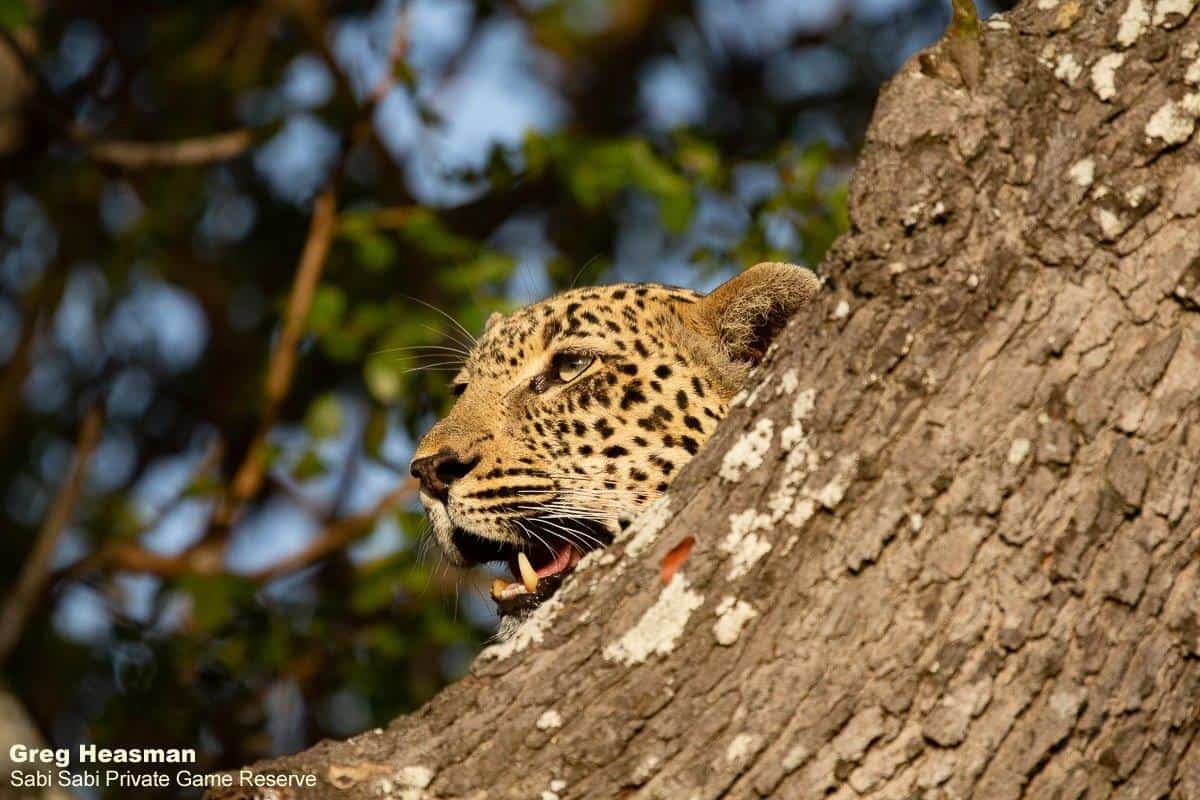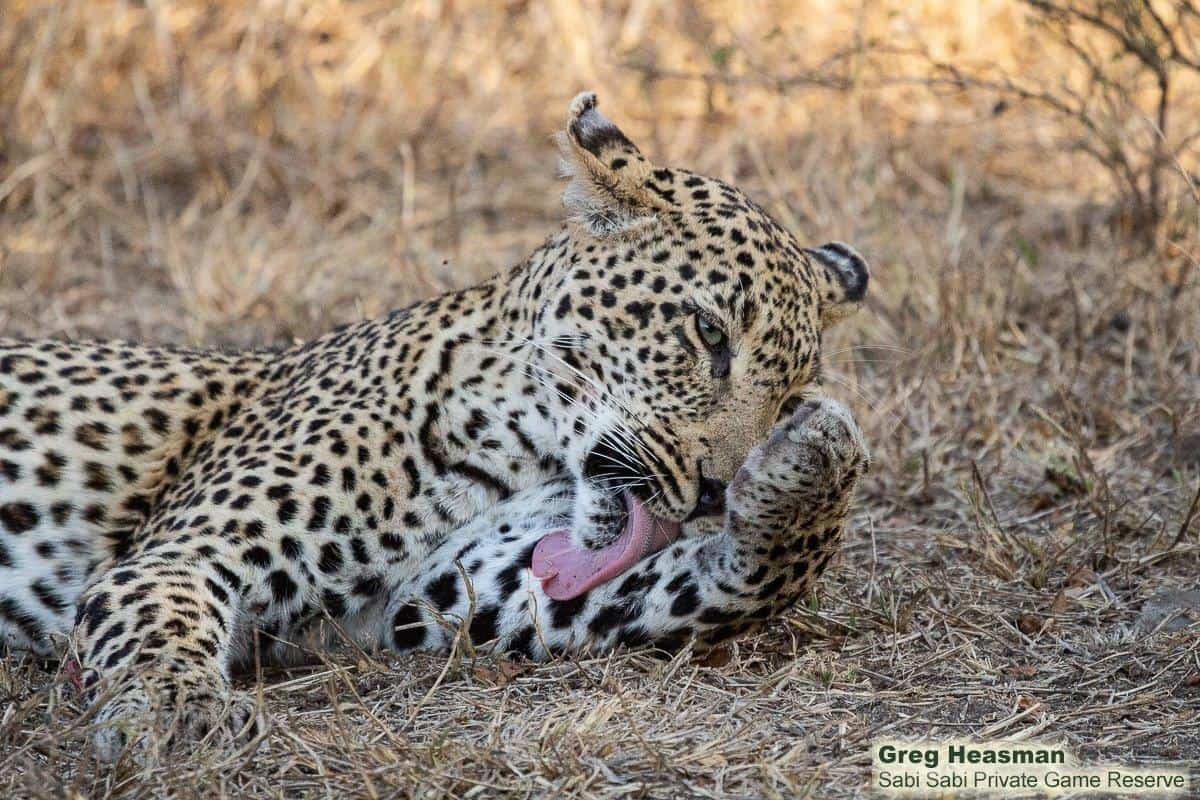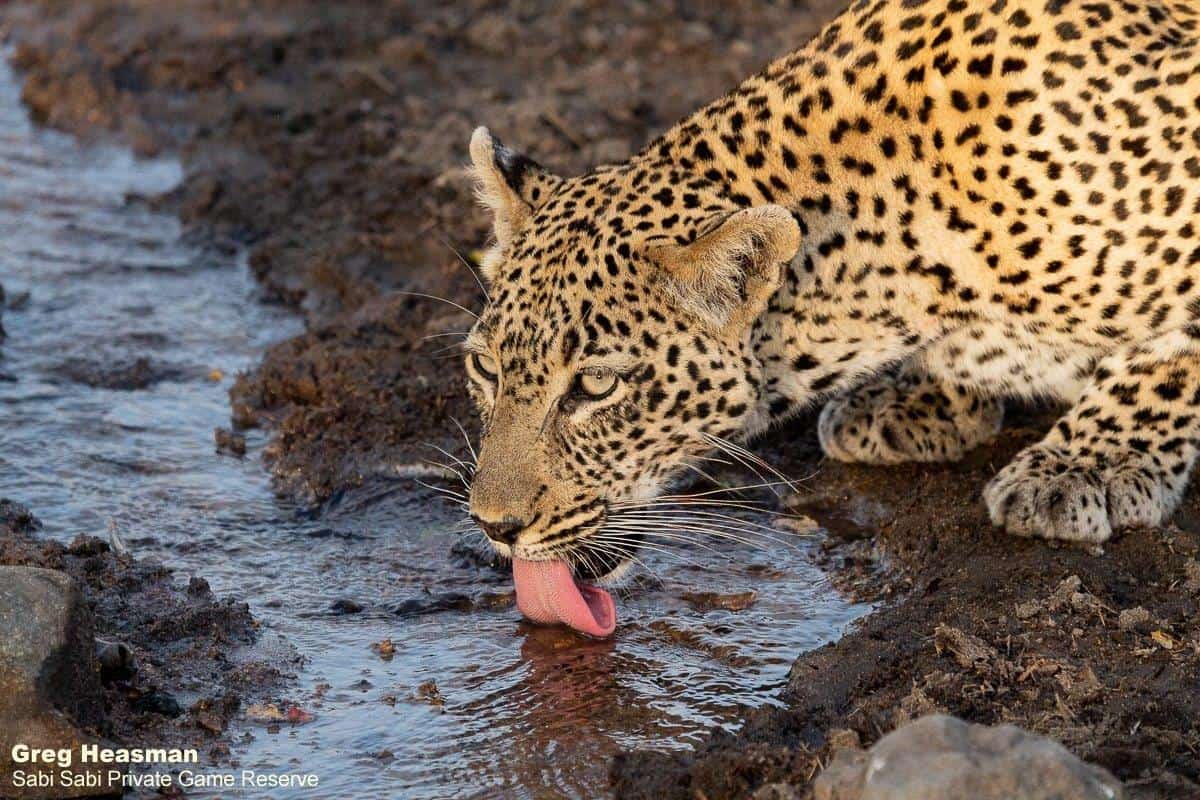 She continued walking right in front of all the suites when all of a sudden, a very excited cub appeared.  She was very happy to see her mother as they butted heads greeting each other and started to move in the direction of the kill. I had thought she would take her cub straight to the kill – where we sat and waited and waited… but I was wrong… We waited and they never arrived.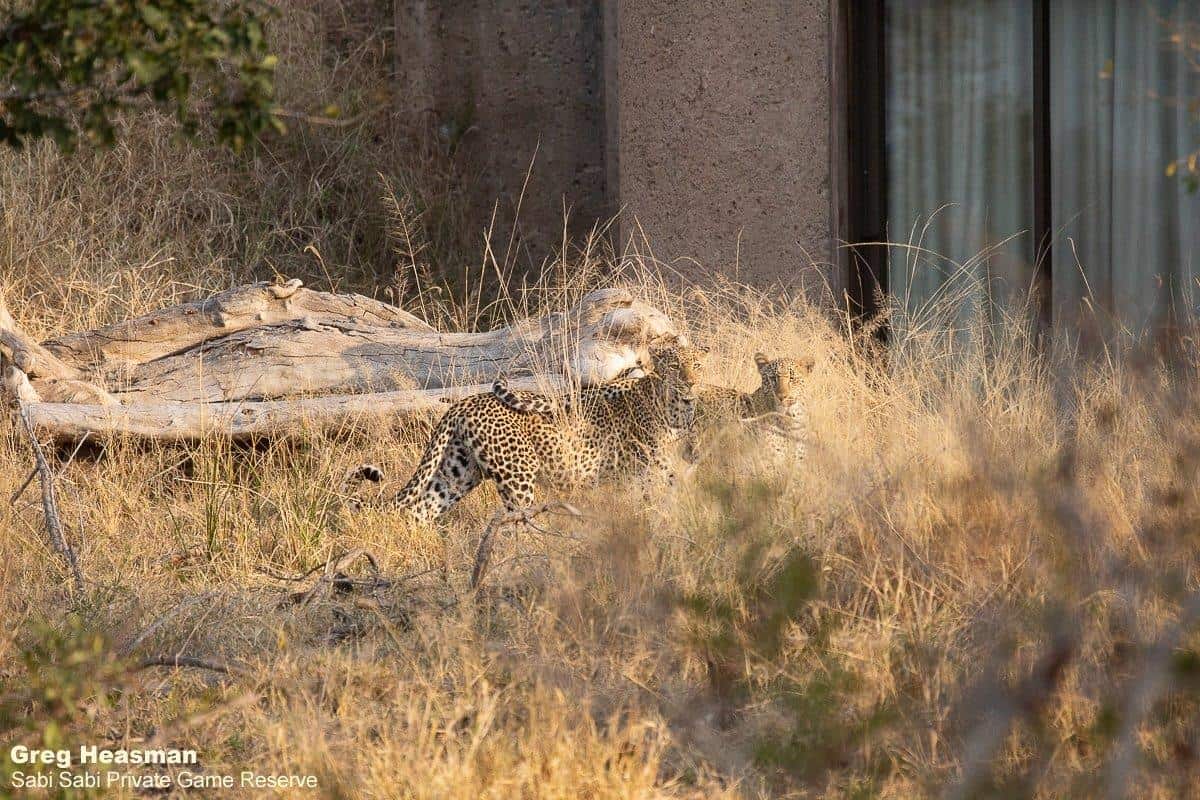 We moved to where we had first seen Scotia and noticed her cub feeding on one of the legs of the bushbuck mom had left behind. The cub then started to follow mom straight towards the main area of the lodge where she made herself very comfortable on the green grass and played around with her bone.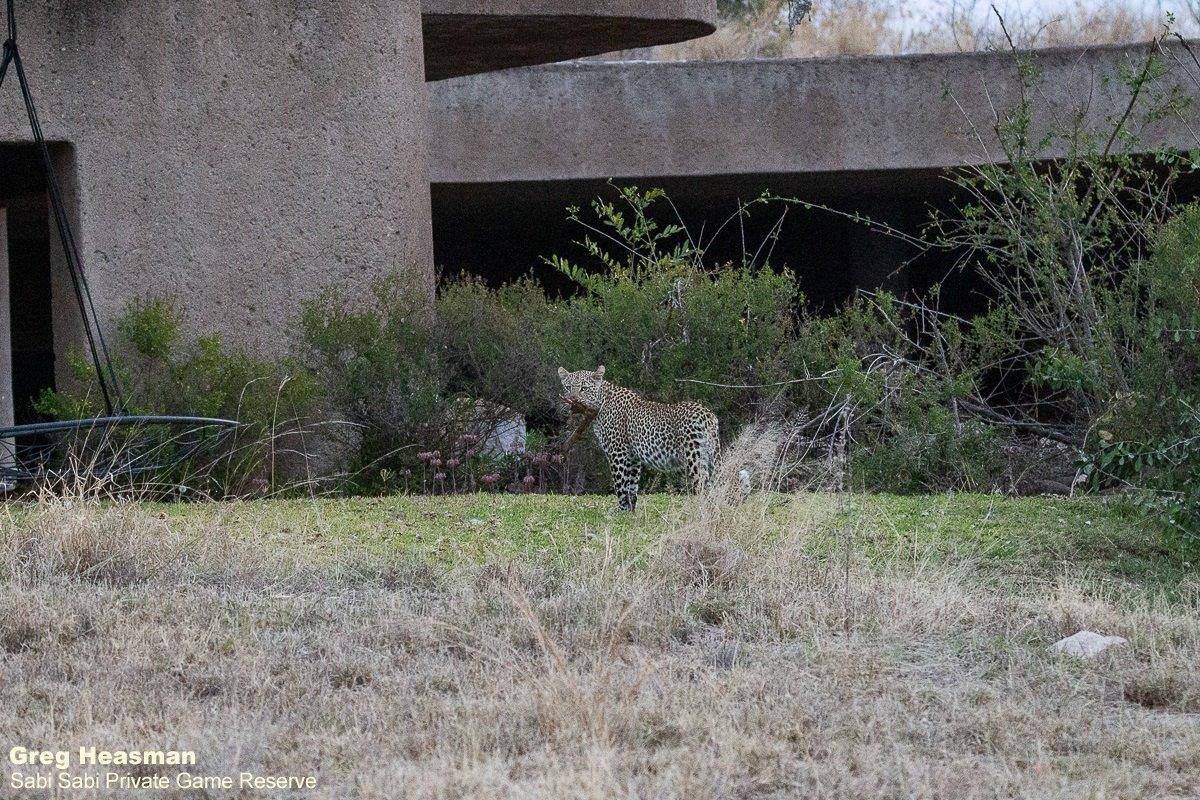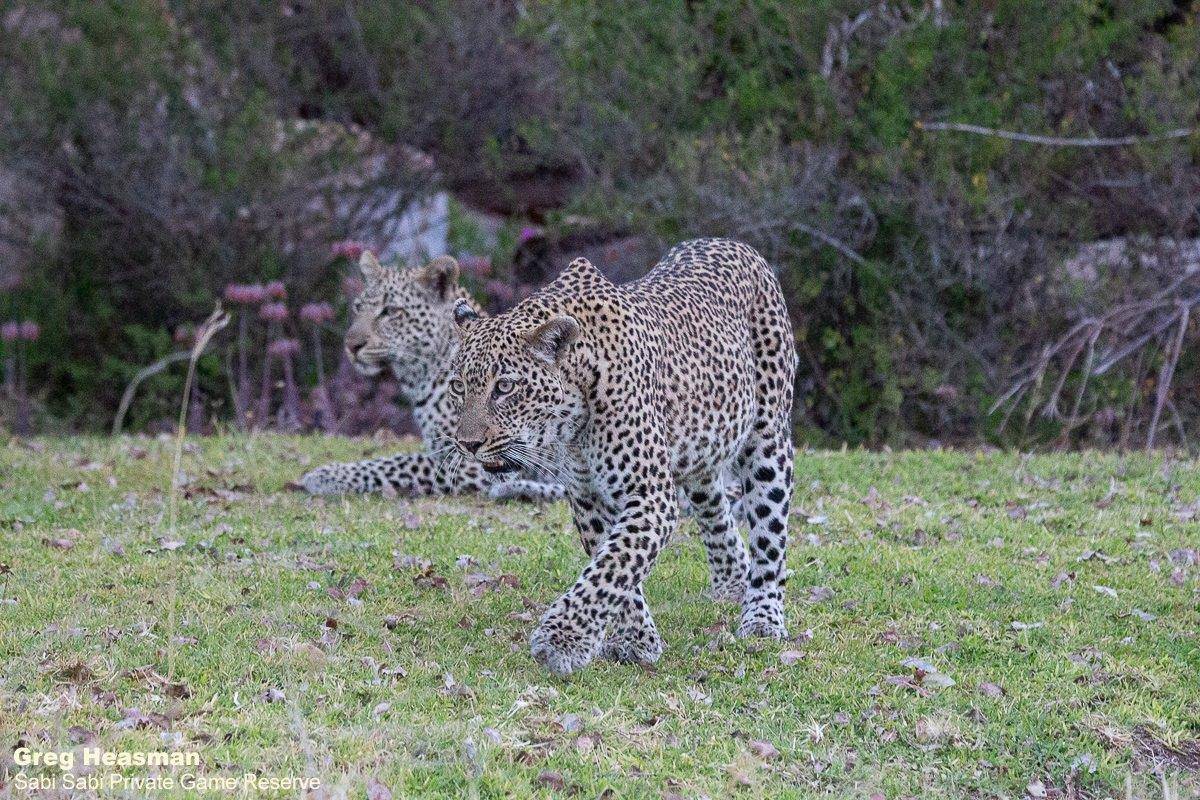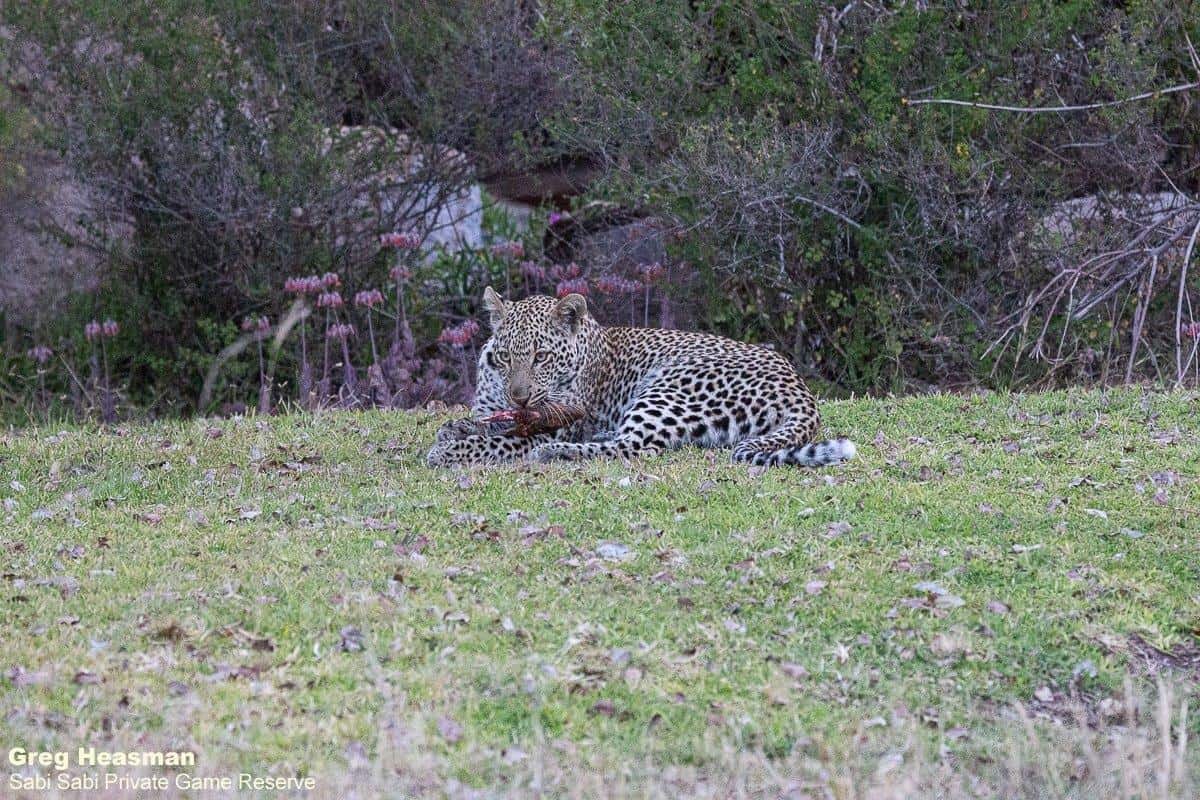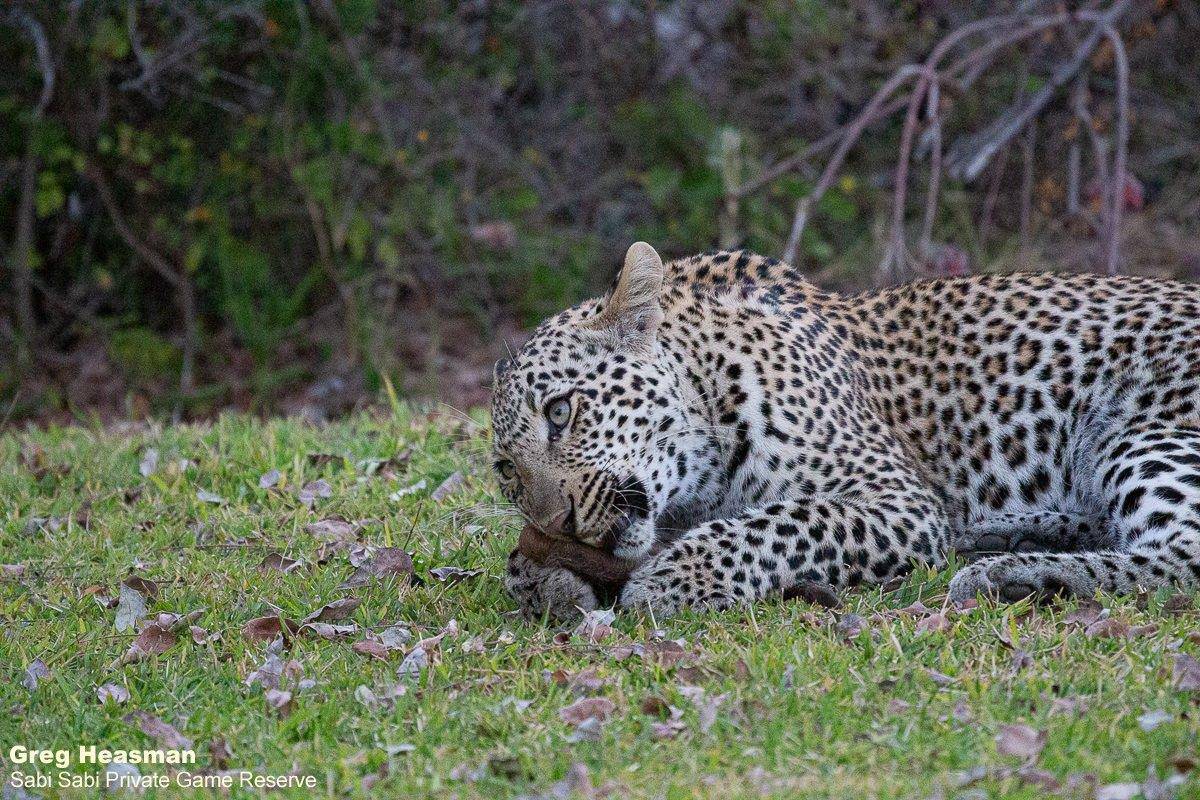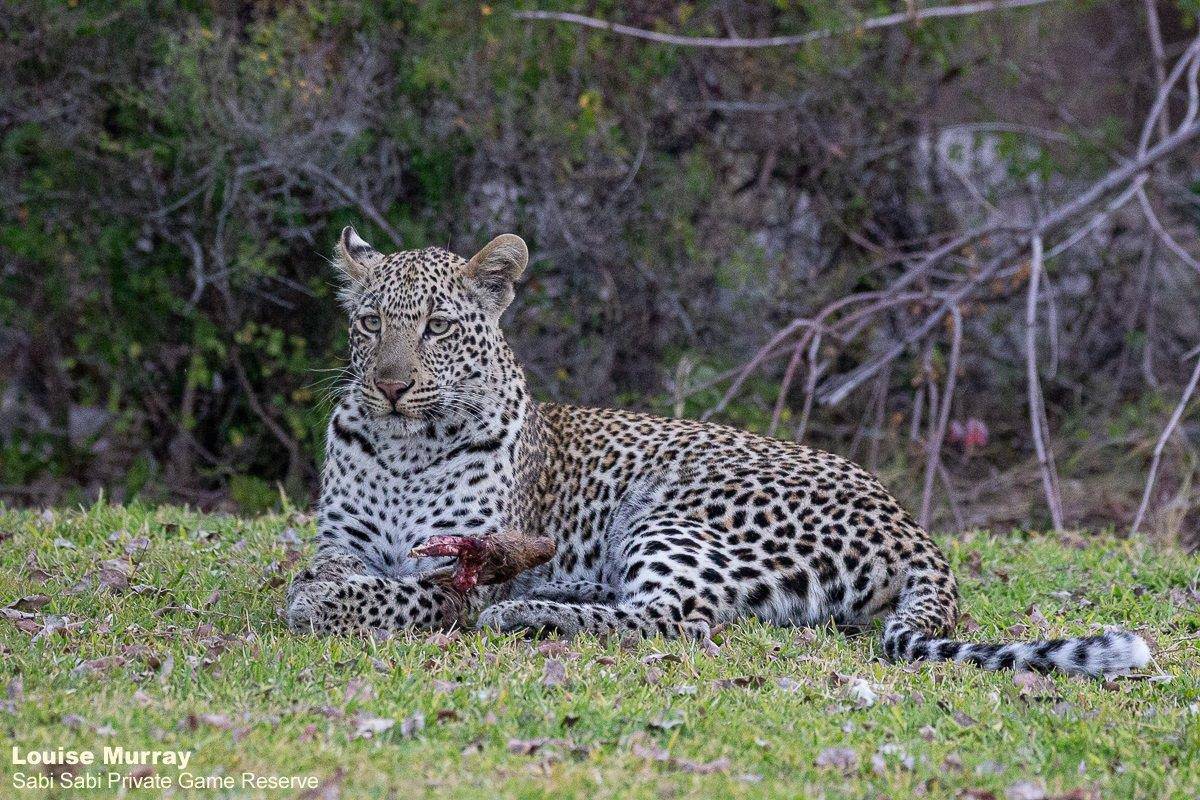 After a short while, the cub gave up with the bone as curiosity got the better of her and we watched as she explored all areas of the lodge – reception, day bar and dining area she was quite interested to see her own reflection in the window at the bar. Scotia sat and watched her cub's every move and soon noticed hyenas in the distance, she quickly moved towards the kill and left her cub exploring. The cub soon noticed mom was missing and also noticed the hyenas so she took cover on the seating of the outdoor fire pit and watched mom from a distance.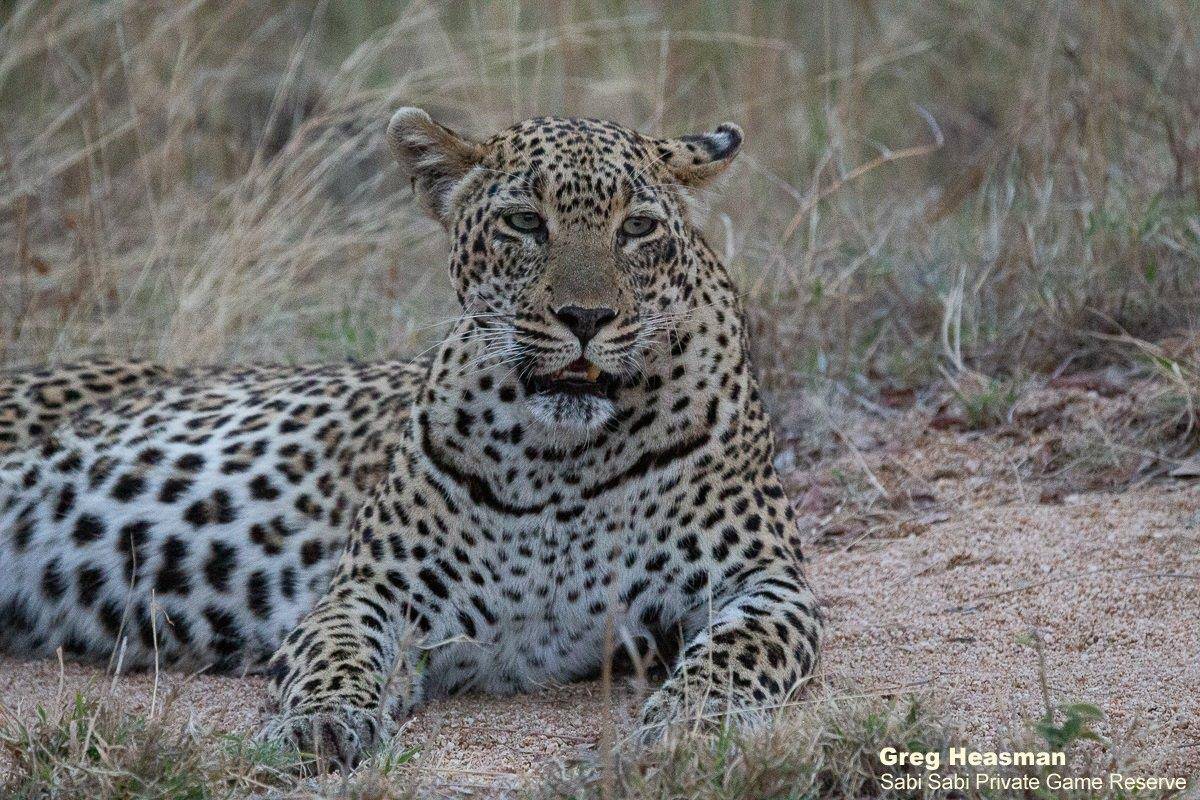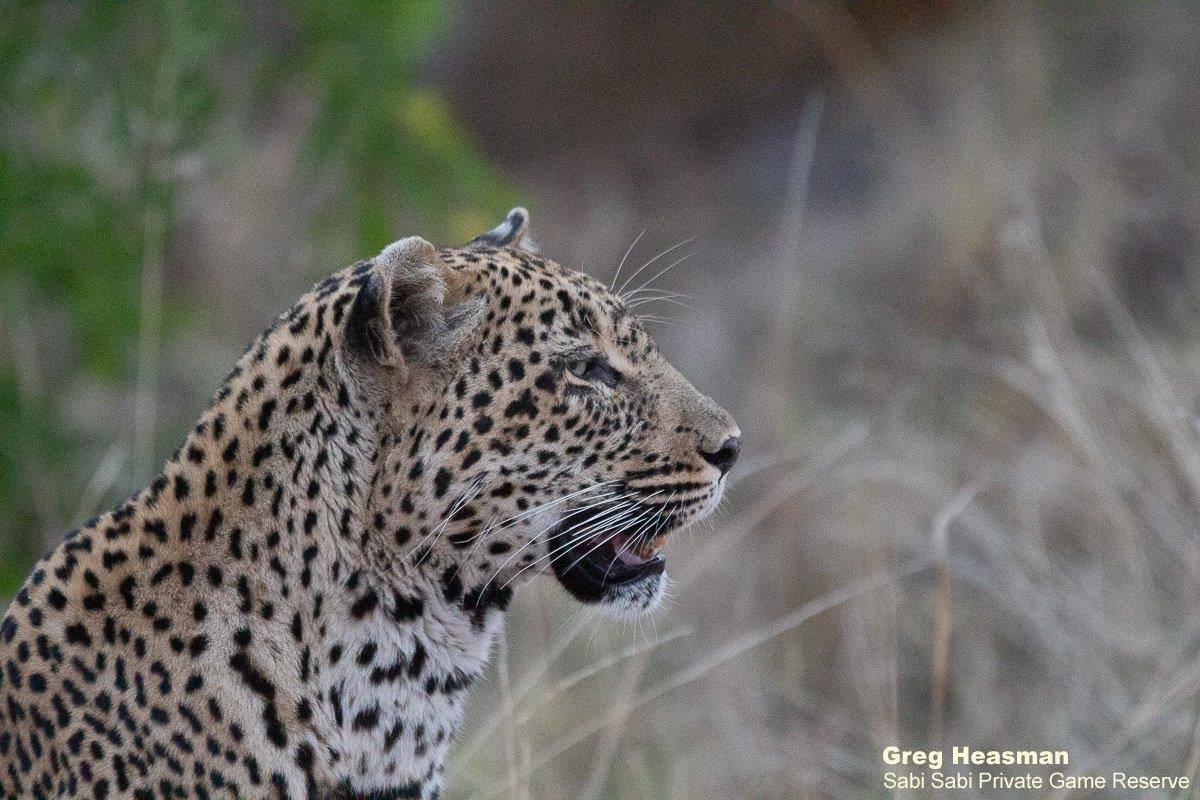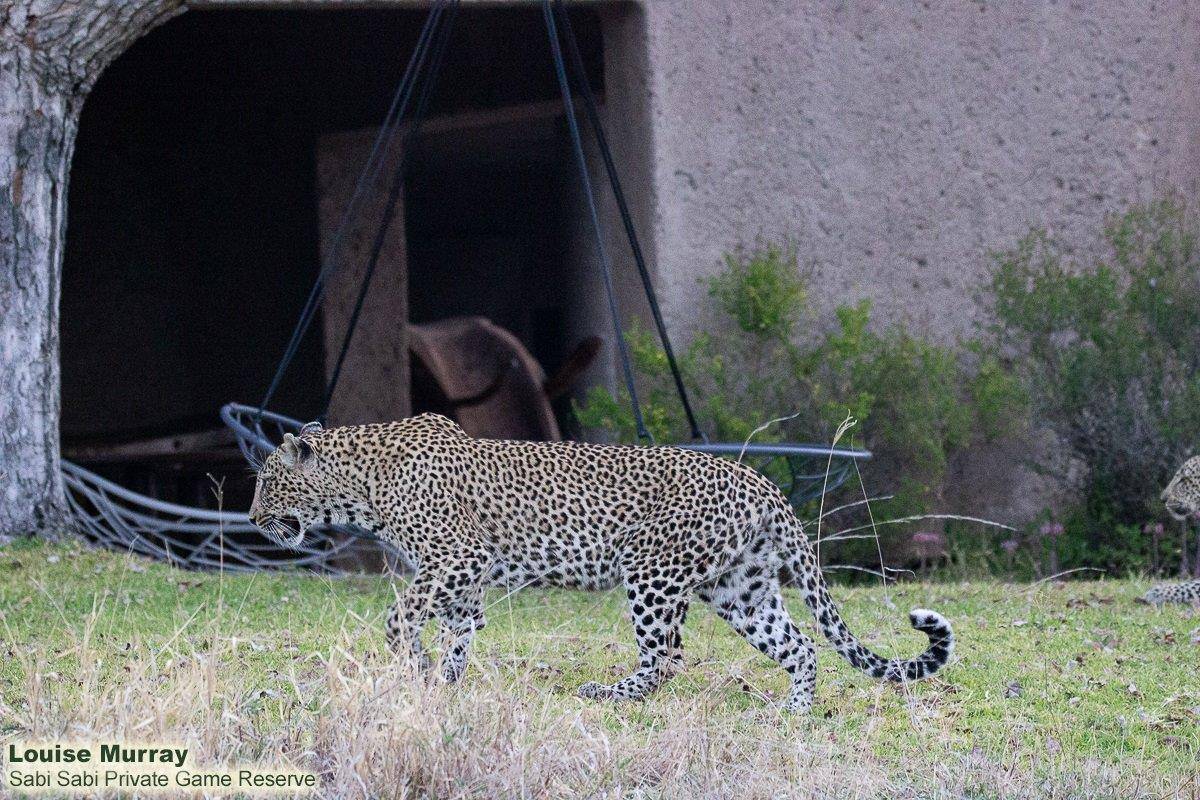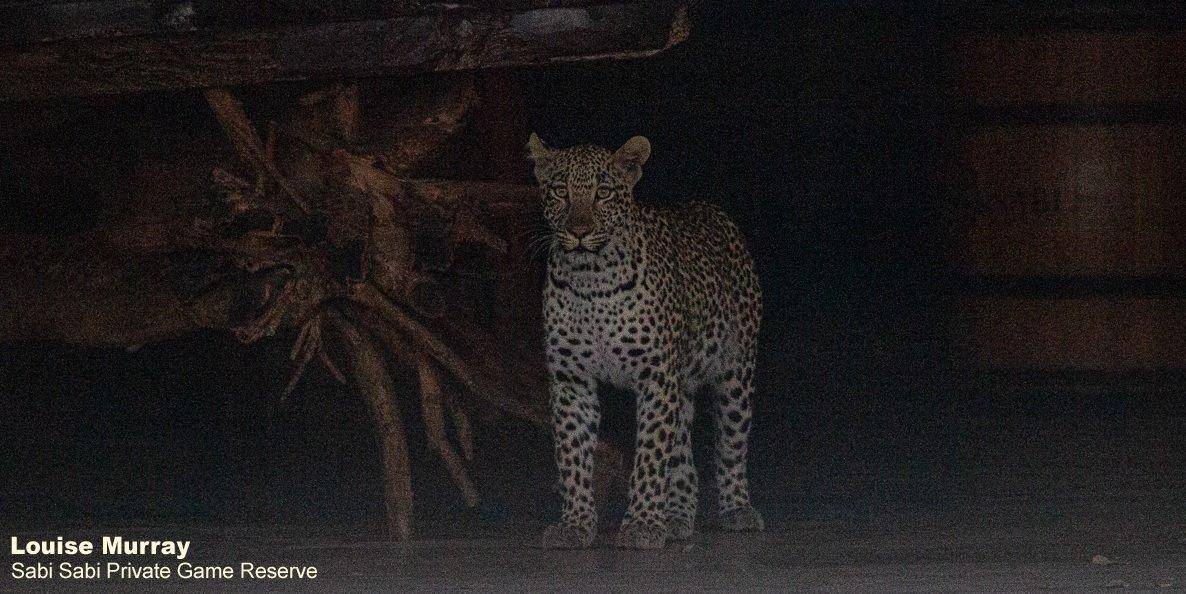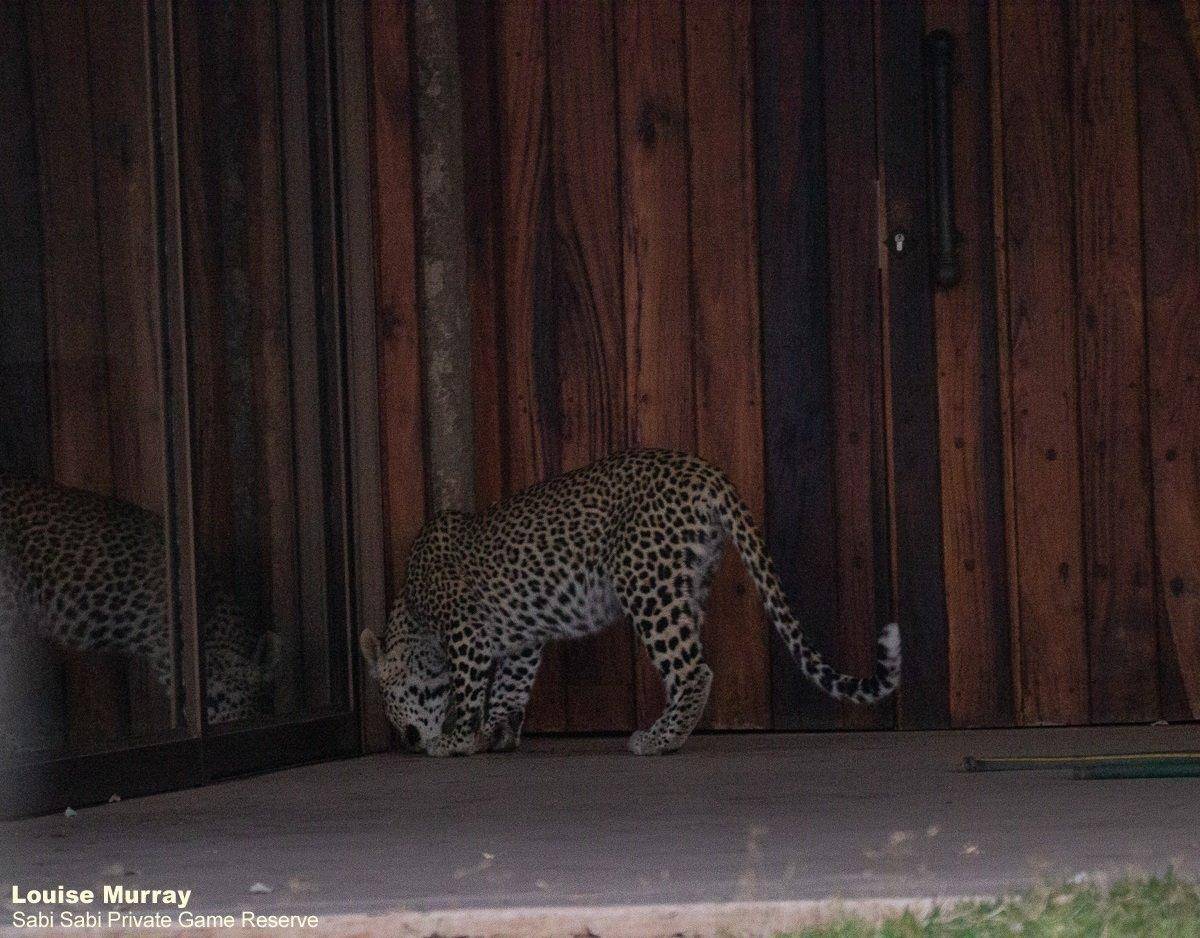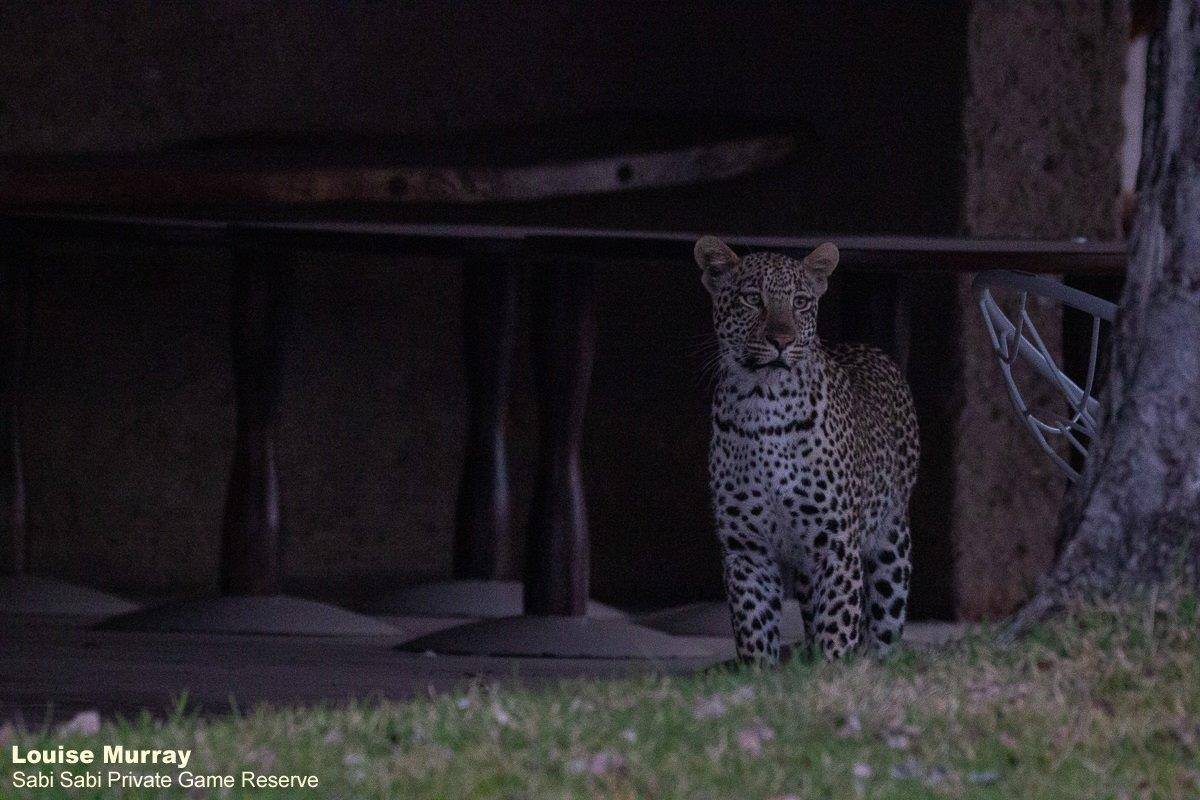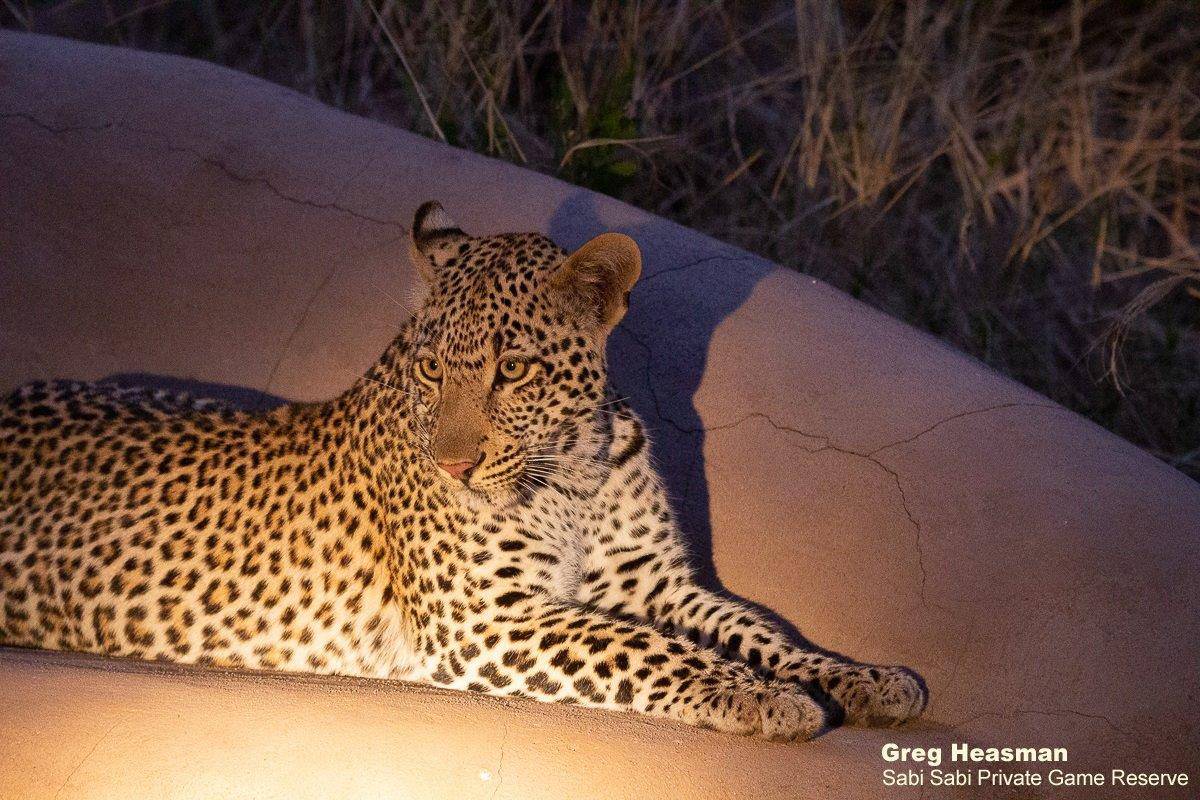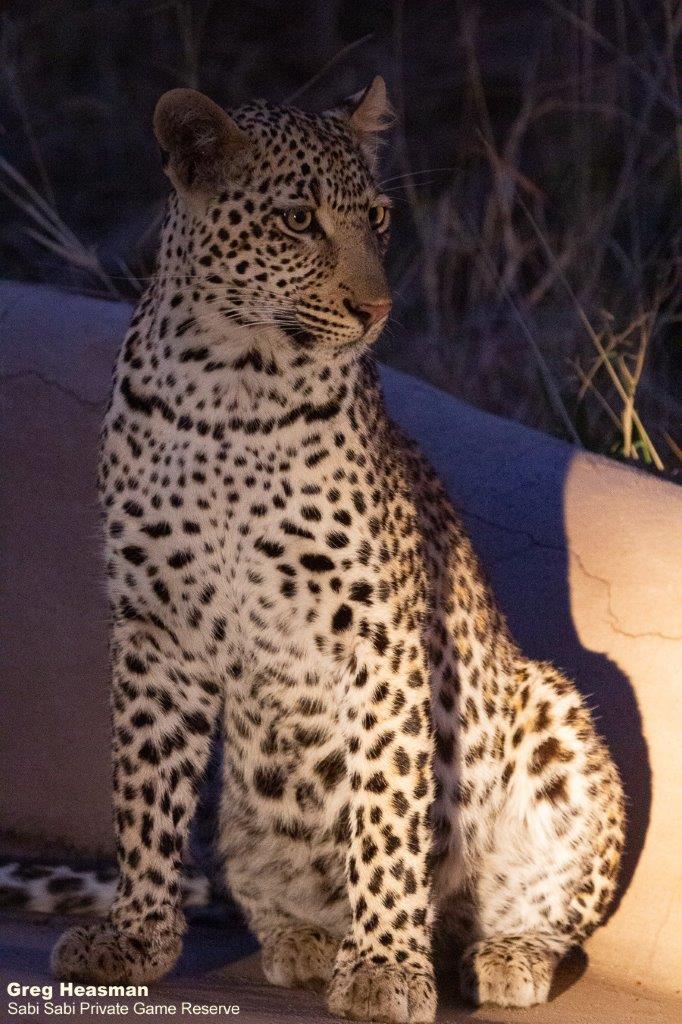 It's amazing to see how curious the cub was to man-made features – she just couldn't get enough. Mom, on the other hand, acted like she had been there and done that didn't show any interest.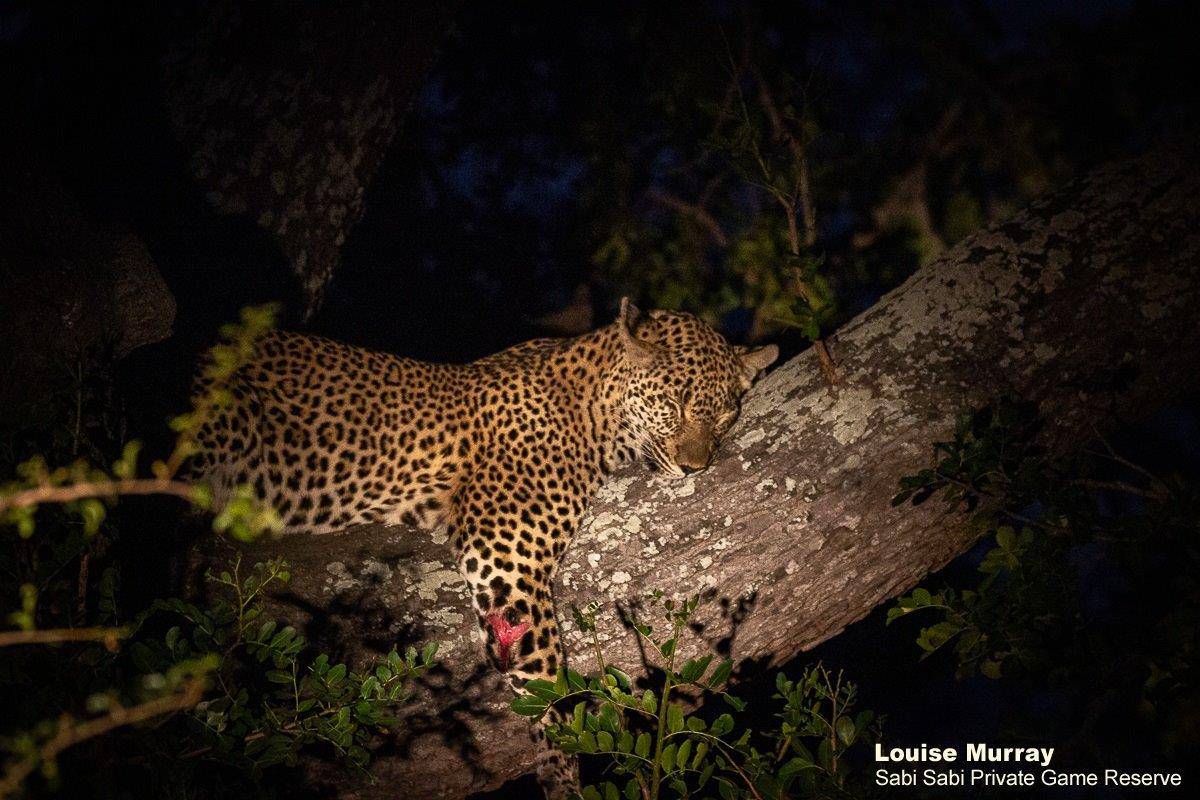 Blog by Greg Heasman (Bush Lodge Ranger)
Images by Greg Heasman & Louise Murray
Videos by Enrika Botha & Greg Heasman