I find it a little strange thinking about writing this – almost like having to reminisce in the memory of what my day-to-day life consisted of. It has only been a few months, but it feels like forever and I could only imagine it's like that because of how much it's missed.
I mean, "life as guide" – well who wouldn't want that, it may be long hours but every minute is worth it and how could it not be when we have an office like this – filled with excitement, making and creating everlasting memories for yourself and your guests.
Our day… Early morning starts, for sure! Waking up when the sun is not even up on summer days is a treat; winter mornings is a little trickier… We head off to our Ranger's office – coffee in hand – and this is where we all meet to go through our "safari plan" – a plan that allows us to spread out and look for our desired animals and work together as a team – this planning allows for less pressure on certain areas and animals.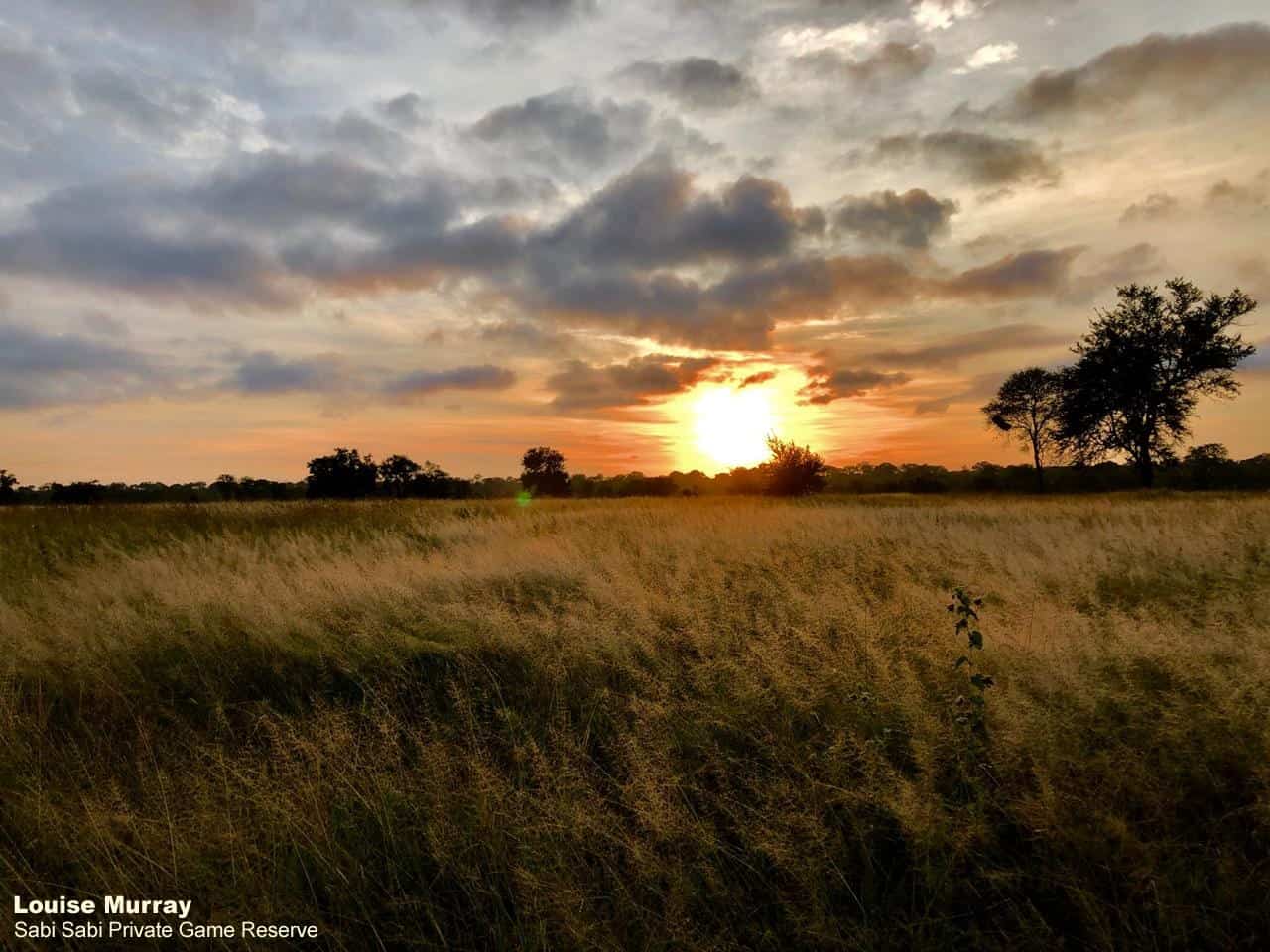 Once our meeting is done its off to do wake-ups. A little knock (some louder than others…) on the door followed with a "Good morning, this is your wake up call". Once all our guests are awake, we head off to the coffee and tea station to greet them with some warm beverages, a little snack and briefing on what our plan for the morning will be and we head off on our 3-hour morning safari. Morning safari is a bit like reading the morning newspaper… what happened the night before… following tracks and looking for animals.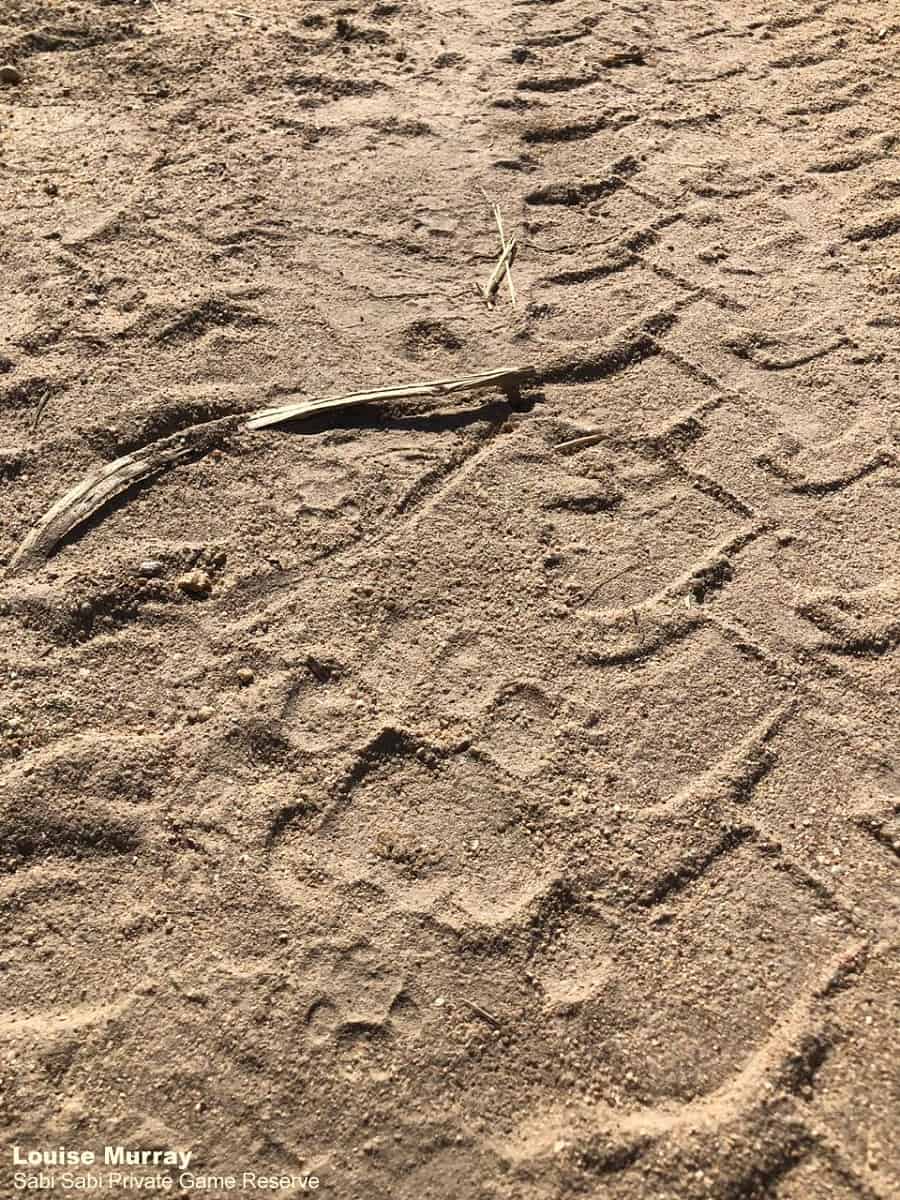 An absolute privilege every day to head out and share all the knowledge and moments with our guests – each and every safari is unique allowing for so much to be learnt and experienced. For me, the best part about morning safari has got to be the sunrises and also the "Dawn Chorus"- there is something so magical about it and it makes me smile all the time.
A little coffee break and leg stretch in-between and the 3 hours is over before you know it… Back to the lodge for a nice hearty-breakfast.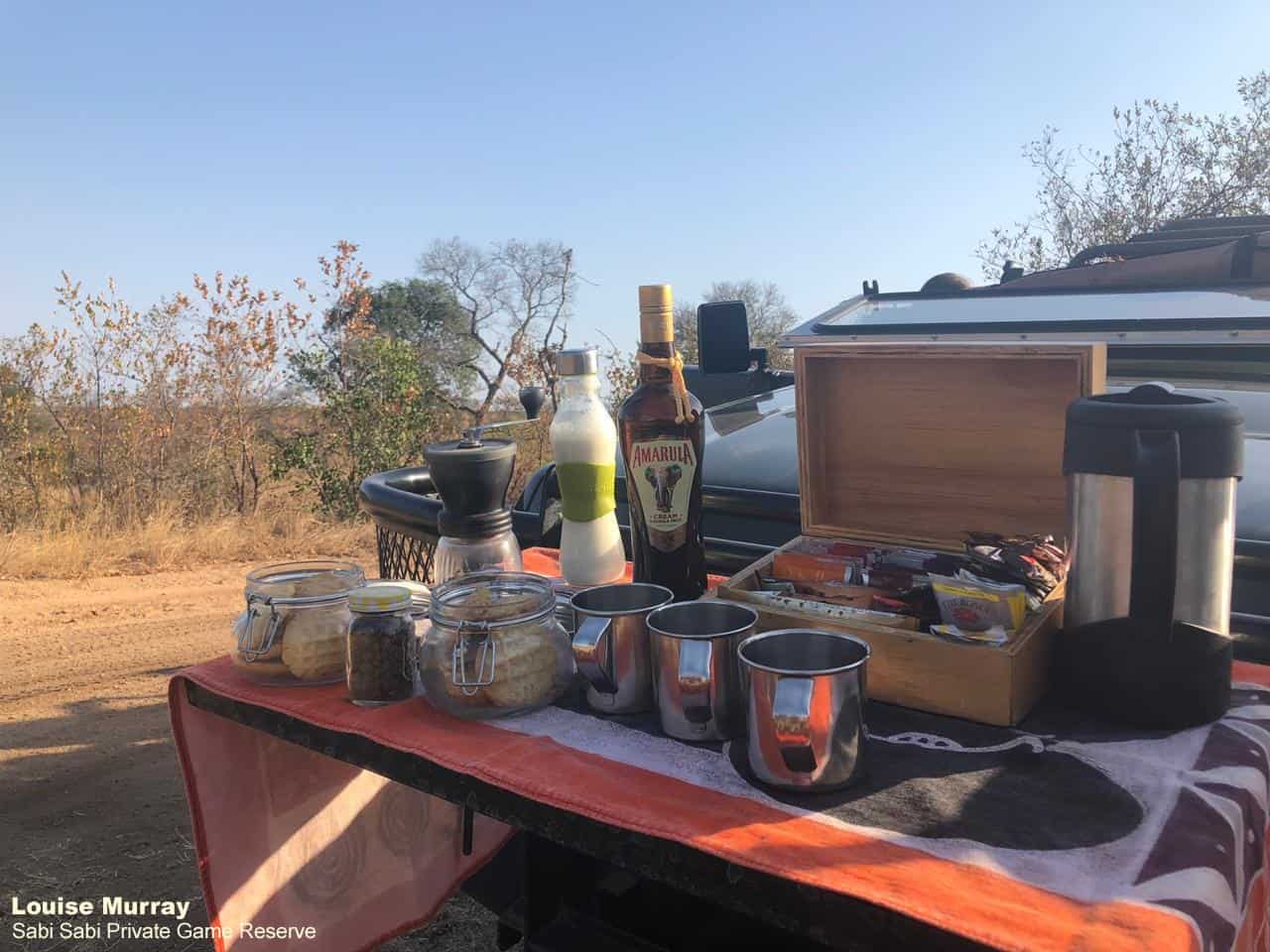 After fueling up – an optional Environment Walking Safari is offered – we generally meet about an hour after drive and the walk is more or less about an hour, depending on what we see along the way and the fitness levels of our guests. We head out of the lodge to a chosen area and jump off the vehicle. After a short briefing and putting some rules in place, we head off in single file… I love this experience, a totally different feeling to being on the vehicle, we get to see and focus on the smaller things such as plants, grasses, and insects that we could miss while driving. I think what stands out for me is the vulnerable feeling you get once on foot and a reminder of how wild things can be. I have done so many walks and even though seeing animals on foot is something out of this world, each one extraordinary the smaller things, tracks, trees, flowers etc are just as great. I remember on one walk, we found some sleeping rhino not too far away. Not wanting to disturb them, we managed to find a nice shady spot and watch (from a distance) these humble creatures. I absolutely love just being in the moment – listening to the stillness.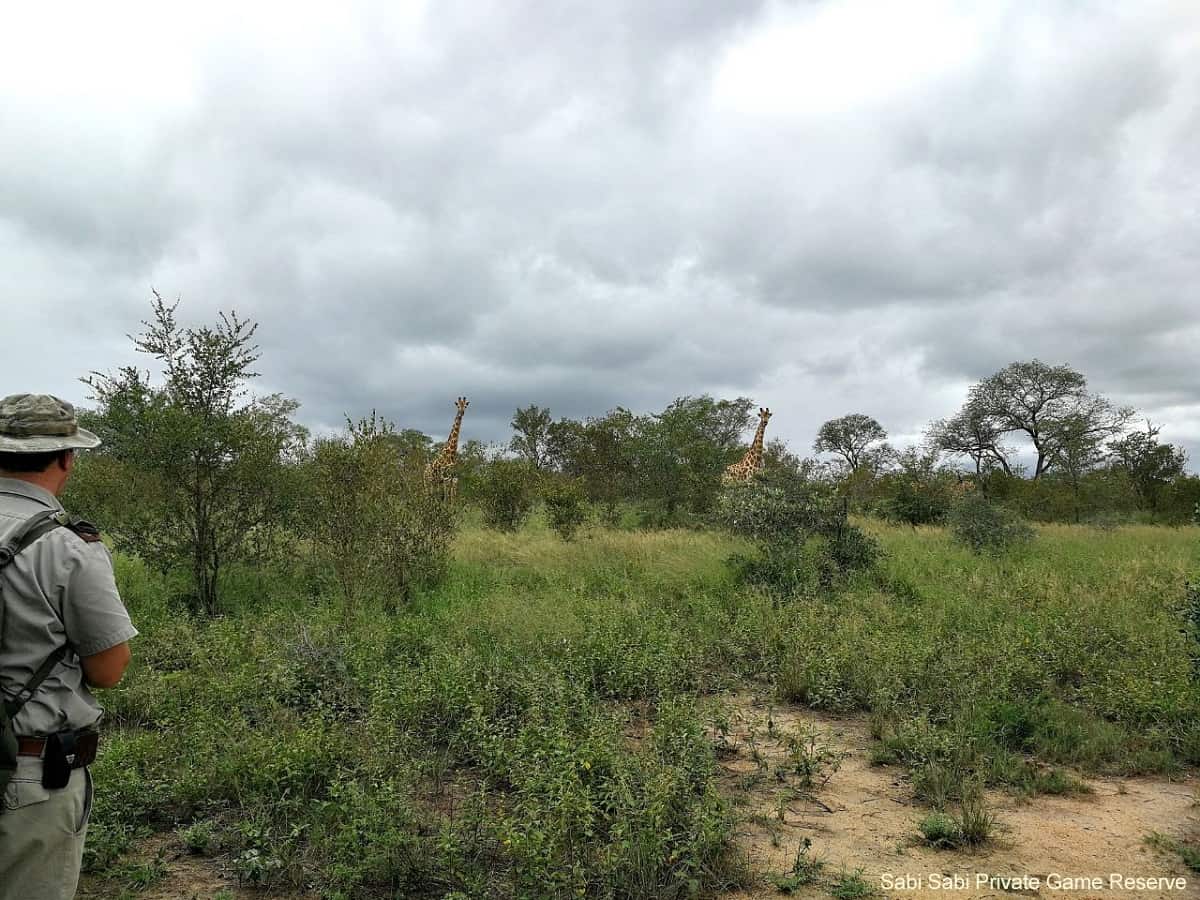 A few calories burnt and we are heading back the lodge. A few options during this time – we could be heading to our Private Airstrip, or to Skukuza Airport to welcome some new guests or saying our farewells to some guests leaving. If not, there is always work to be done – such as lodge tasks, studying, reading, or some good old down time. Although this is not always the case as there is always lots to do around a busy lodge and reserve, Eg. burning firebreaks, habitat work, clearing roads of trees and branches from passing elephants, presentations to attend/present and some days we enjoy a bit of team building exercises.
Around 15h00 – time to get ready for another adventure! We meet up once again with all the Rangers to discuss our plan for the afternoon. We are ready by 16h00 to welcome our guests at High Tea where some delicious snacks, cakes, treats and more awaits. After putting on some calories, it's time for another 3-hour safari with a perfect sundowner stop at sunset.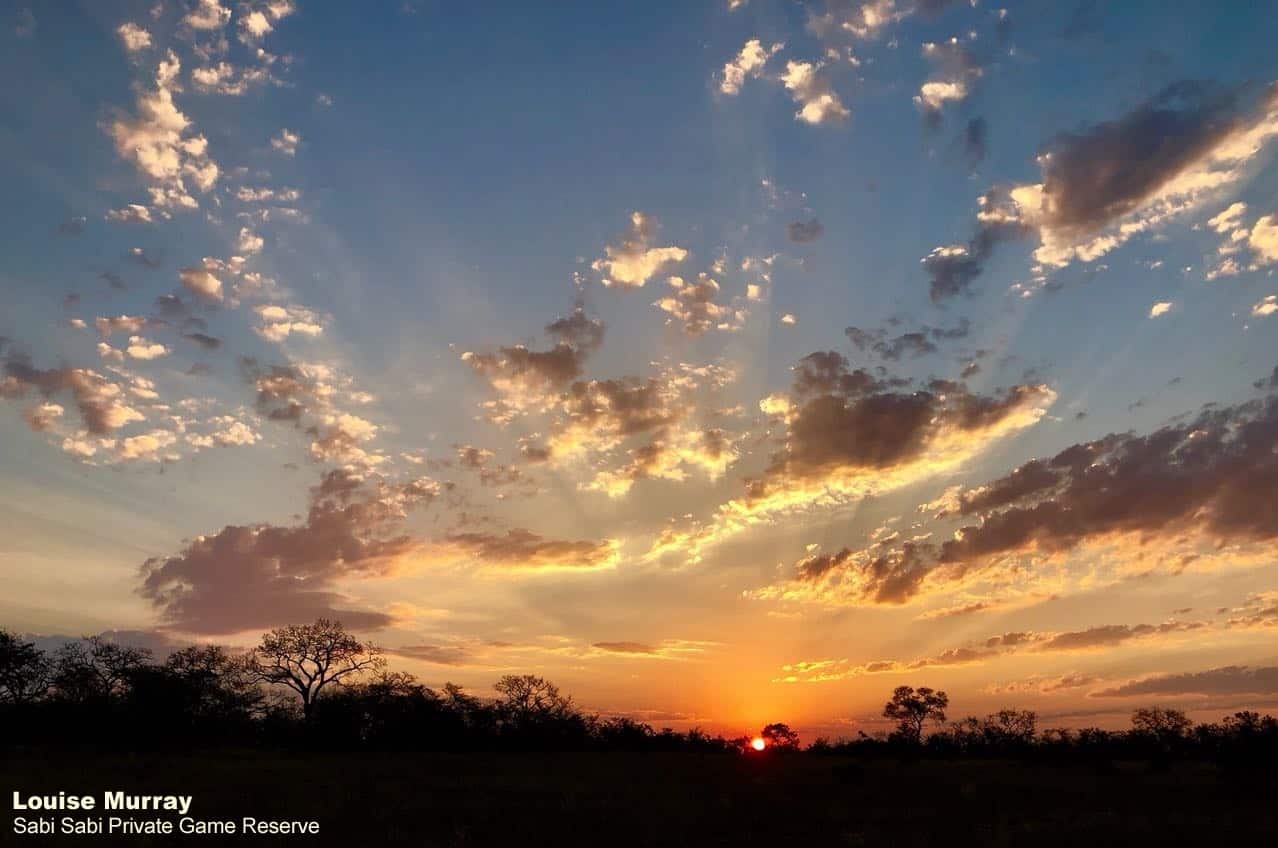 Once all packed up and the sun has set, we finish off the safari in the dark, this gives us a lovely opportunity to see some nocturnal animals – bush babies, White-tailed mongoose, genet, serval etc. – these animals are quite shy and not always seen but the opportunity is there and if that doesn't excite you then the breathtaking night skies will.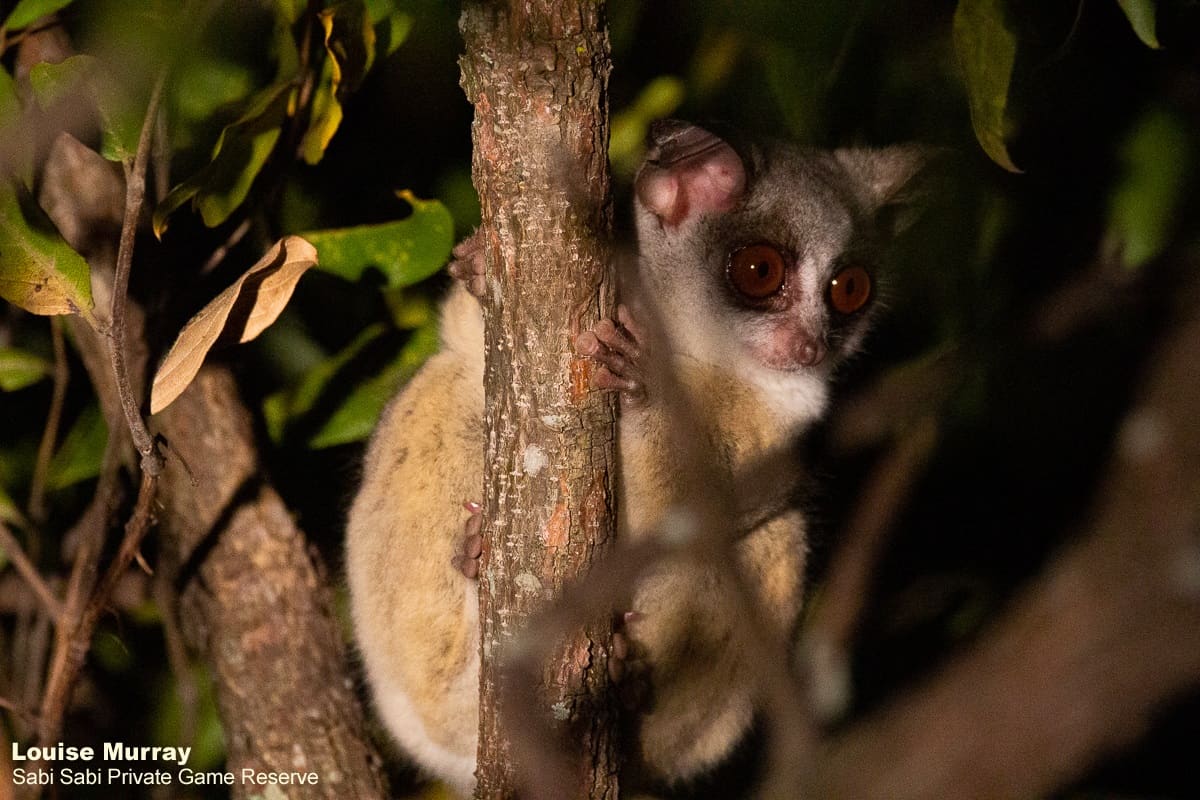 Dinner awaits on arrival and we are honoured to join your guests at the dinner table for some good conversation and to answer any questions they may have. The night ends with some full bellies, and a Ranger escorting guests back to their suites to make sure they are safe.
A day in the life of a ranger is done… awaiting a new day tomorrow.
Blog by Louise Murray (Bush Lodge Ranger)