"If ever there is tomorrow when we're not together… there is something you must always remember. You are braver than you believe, stronger than you seem, and smarter than you think. But the most important thing is, even if we're apart… I'll always be with you." – Winnie the Pooh
The intensity of the fresh morning tugs at my core. I sit in the same spot every morning, glancing ahead over the open plains. As I contemplate my current situation the birds around me have stilled their chatter, the woodpecker gives up his tireless attack on the Leadwood tree ahead. Even the omnipresent rut of the impala has come to a stop.
My eyes focus on the empty chair ahead of me. This period alone has taught me an endless amount, yet I still crave his companionship, his quiet chatter and gentle laugh.
His passion and confidence oozes from the bonnet of my vehicle as guests lap up his knowledge.
I'm continuously inspired by his gentle nature and patience.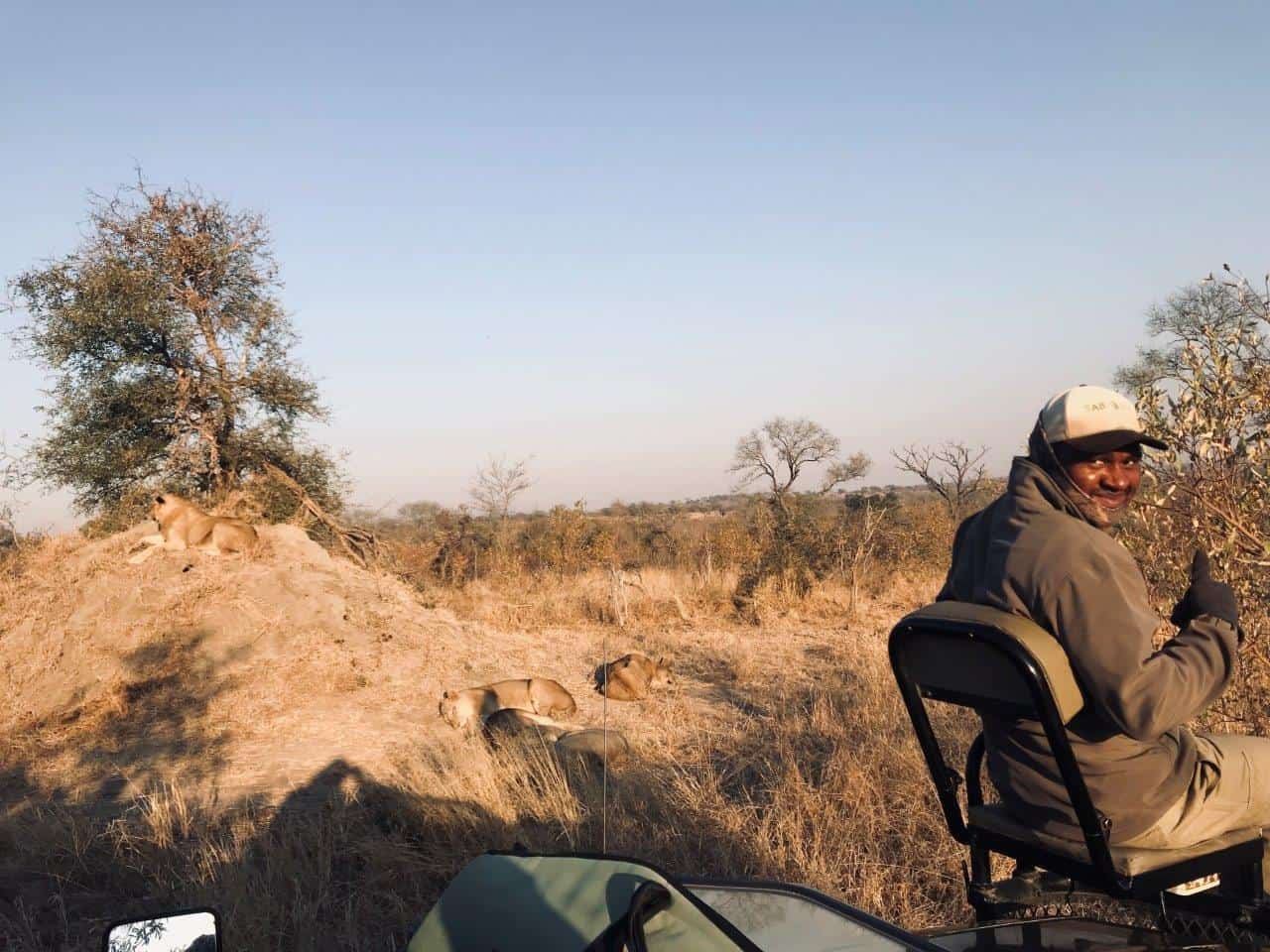 I clearly remember the day my journey alongside him started. I was still new to this game and all my heart desired in this industry was a gentle soul, someone who was knowledgeable and understanding, someone who was patient.
I had always marvelled at the stories told between two people in the bush, whose heart and soul lived for the same passion as one another. I read of life-long friendships that could never really be understood by anyone unless you spent a day in their shoes alongside them.
He welcomed me with open arms and gave me a big hug. He shared his stories and experiences of his time here at Sabi Sabi and made me feel so at home alongside him. I was thrilled to be starting this new chapter.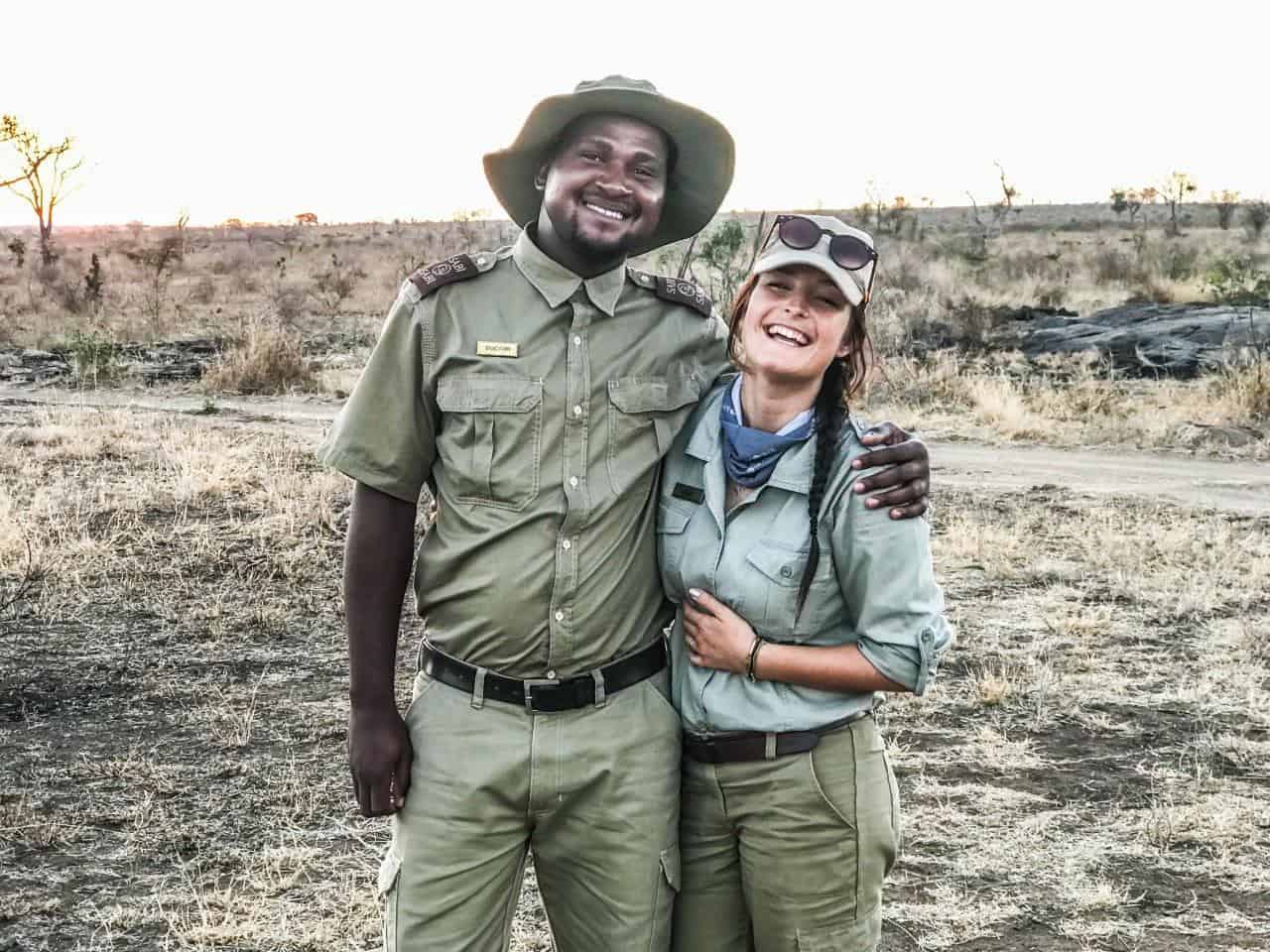 May 2019
A colleague of mine, Shaun Jenkinson and I drive a wonderful group from abroad, who very quickly creep into our hearts and we share memories together that will remain in my heart for a lifetime. We found tracks of a new cub, belonging to the Scotia female leopard. We were thrilled but knew that we had quite a task ahead of us if we wanted to find it.  As we shared a blissful sunset drink overlooking the Sabie River, we shared the news with our group of guests about the exciting adventure that may lie ahead.
Guests shrieked in excitement as they decided they were all in, Shaun and myself grinning from ear to ear, as our determination to find leopards constantly spurs the other on.
Our trackers, more than prepared and just as determined as ourselves to wake up an extra hour and a half earlier, to be out before the sun rises and attempt to locate a den site. Every morning for the next two drives, Doctor stood ready and waiting as sleepy-eyed guests shuffled through the main area of the lodge. He welcomes them with warm smiles as he too is wrapped in warm winter wear ready to brace the chilly winter drive.
He created a world of excitement for our guests, spotting every track, noticing every sound, pulling them deeper into our world. We search high and low and found what we believed to have been her initial den site… however there was no way we could access it. She had concealed herself in a rocky outcrop with massive boulders fending off any unwanted visitors.
And so she should. The little life she was raising would require all her time and energy. She needs to remain concealed for some time before venturing out in the open.
Both guests and guides alike disappointed but excited all in the same breath, as we are so close yet so far.
We shared a special bonding moment with these guests. We went on an adventure together and we worked as a team. And that adventure gave birth to the lifetime of memories that both them and us will remember.
Doctor had this really incredible way of keeping our guests excited and inspired, building the climax with every track and sign of leopard. He kept us on our toes he kept us wanting more! And it was all so worth it!
He is an amazing tracker, he continuously pointed out scuffed tracks, toe marks and signs of Scotia placing her cub down on the ground as she took a break before moving on.
He read the bush like it was his favourite book.
I often touch base with Maureen, a guest during this time, and we marvel at how time has passed us by. We look back and recall our time spent together and memories shared. She regularly sends love to Doctor as well, and this simple gesture and greeting warms my heart so dearly because I know that my right hand man has imprinted and found a spot alongside every guests he has be privileged enough to spend time with.
I'm proud of his gentle soul and the love he leaves on all those he spends time with.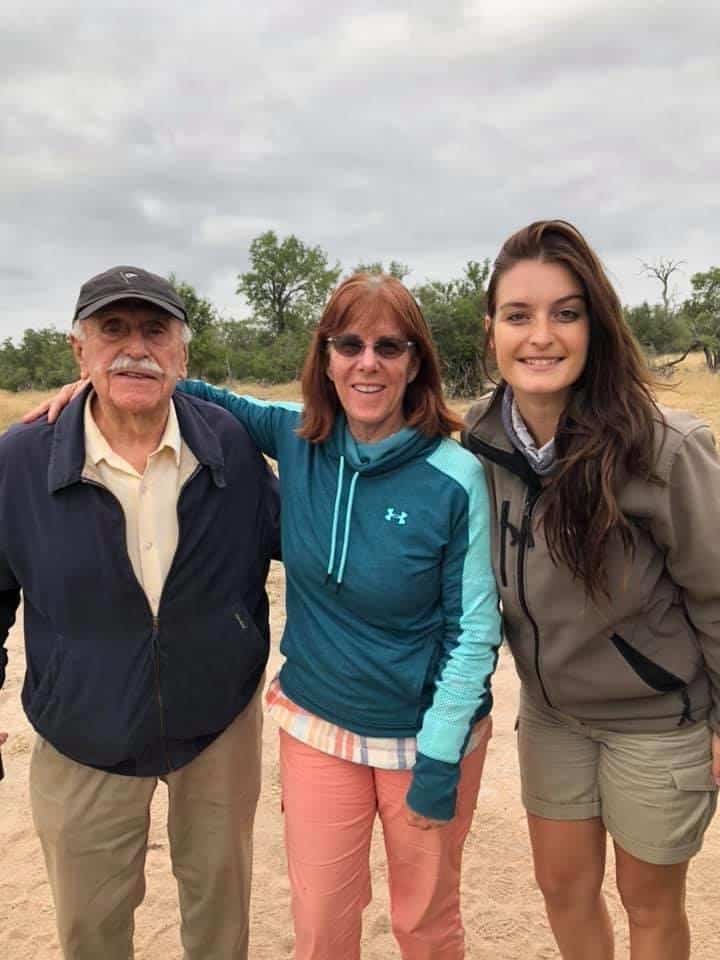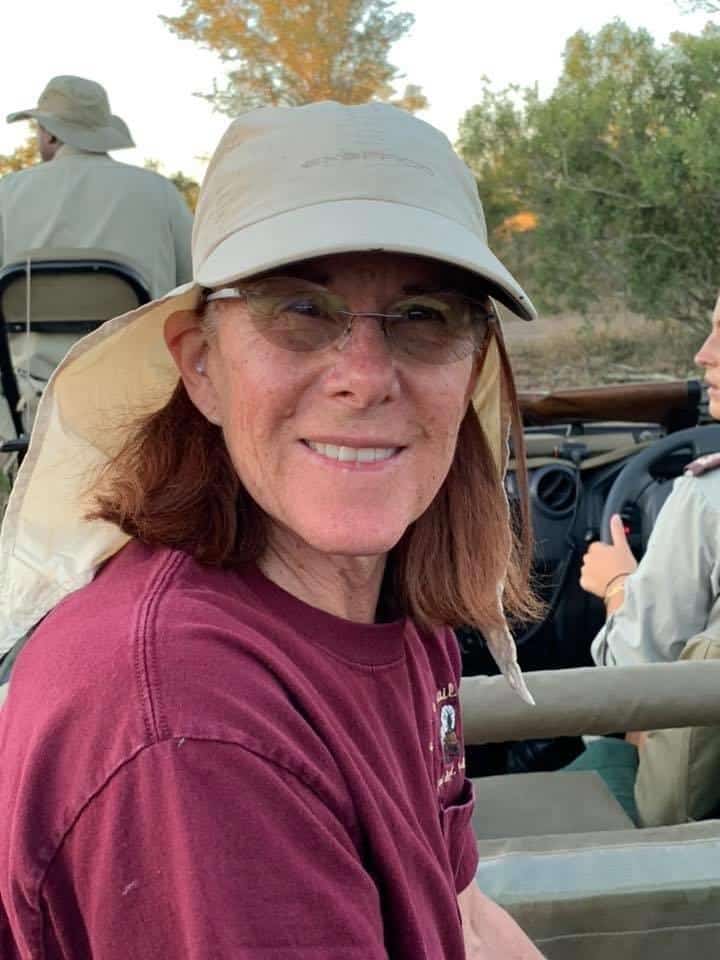 Gut feel
I have marvelled for the last two years at his "bush instinct", call it a sixth sense should you wish. It's boggled my brain but also made me work hard to achieve the knowledge and skill in the bush that he has acquired to do his job.
In this time during lockdown, I have had to track by myself. I haven't had my trusty partner, I haven't had my friend watching my back… it's been lonely. But I have been able to draw on all the incredible skills he has taught me during our time together. I'm so grateful for this, because every morning I wake up and set foot to the track ridden dirt roads, I hear him walking me through both the most basic and complicated of tracks and signs.
I am reminded of the way he quietly observes the wind dancing through the trees, how he ponders over a track, only to lead us in the opposite direction. But I trust. Low and behold the elusive cat lies exactly where he believed it to be. This is intuition, this is experience, this is being one with nature. I have attempted to mirror and master these very skills he has taught me, every single day.
How lucky I am to have him remind me of how long to stay in sightings, when I sometimes feel it can't get better he reminds the guests and myself that when you wait long enough, you will witness something incredible. Ain't that the truth.
Stumbling across our very own leopard cub find, to witnessing elephants mating I have revelled in his ability to see and find great things.
Our stories of tracking and guiding could fill a book cover to cover; how we have ducked and dived behind bushes and rocks, froze like trees in the faces of the hairy and scary and how he has taught me to trust in what I feel.
I clearly remember the day we tracked leopard alongside Shaun, again you'll never find the two of us too far apart when a leopard is near. The bush was thick, the morning cold, the riverbed as still as could be… the presence of the young male had silenced nature with his foot fall. We decided to get out and have a close look at the fresh tracks ahead.
Leaving guests behind parked in the winter morning sun to defrost, we venture out tracker and guide together.
Round-about the riverbed and into the bushes I feel his grip tighten around the back of my jacket and stop me in my tracks. Stand still he tells me. I hold my breath as he whispers in my ear, "Ingwe", the Shangaan translation for leopard.
"Two", he murmurs afterwards.
And just like that from a gentle rustle of the bush not too far ahead, a female leopard emerges heading west of us. A larger dappled version makes his way out right behind her. We stand, surrounded by all sorts of vegetation, in silence as they slink past us.
We back out, guiding each other through the path we ventured in on and make our way back to the safari vehicle. Both excited to tell our guests that we found not one but two leopards, most likely mating! They beat us to the chase! And with shrills of excitement, let us know that they were resting a couple meters away from the vehicle!!!
Doc and I look at each other, amazed and confused. What an experience this must have been for these guests. What a way to start a morning. Both of us climb back on the vehicle to now relocate on this, for these guests, a once in a lifetime sighting.
Present day
I have pages full of memories just like this one. I would be writing all day if I recount them all, but one day I hope that you can share in these experiences with us. I hope one day that you get to meet the gentle soul of Doctor Themba and be a part of our team, experience safaris with us as we show you the magic of Africa.
I miss our time sitting in silence, enjoying a sunset together, the call of nocturnal birds starting to rise.
It's a fair few months into lockdown. Every day I venture out with the lessons I have learnt from my tracker, Doctor. Every day I take a moment and remember all the incredible adventures we have been on, the funny stories we have to tell. I hold close how he has developed into one of my closest friends, creating a bond that is loved and enjoyed by the guests we spend time with.
Doctor is currently in lockdown with his beautiful little girls and family. But I know that every day I go on safari he is here with me too. I can finally look back on my early days of guiding and say, "I have a lifelong friendship, with hairy stories and extravagant tails to tell, I have a best friend".
And for this journey I'm forever grateful, I know that we will one day be reunited, feet to the ground living out our dreams here at Sabi Sabi.
"Friendship is the hardest thing in the world to explain. It's not something you learn in school. But if you haven't learned the meaning of friendship, you really haven't learned anything." –Muhammad Ali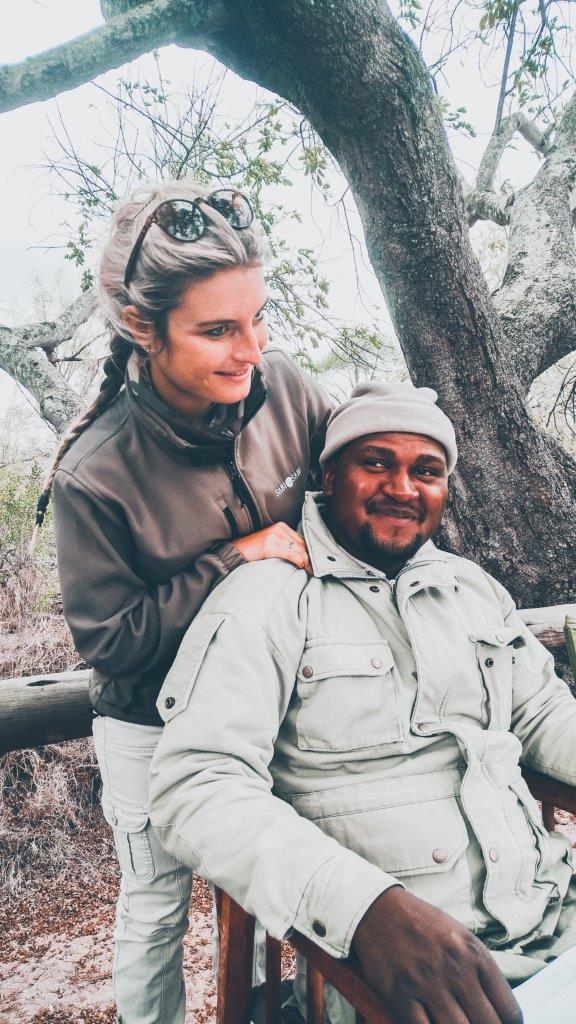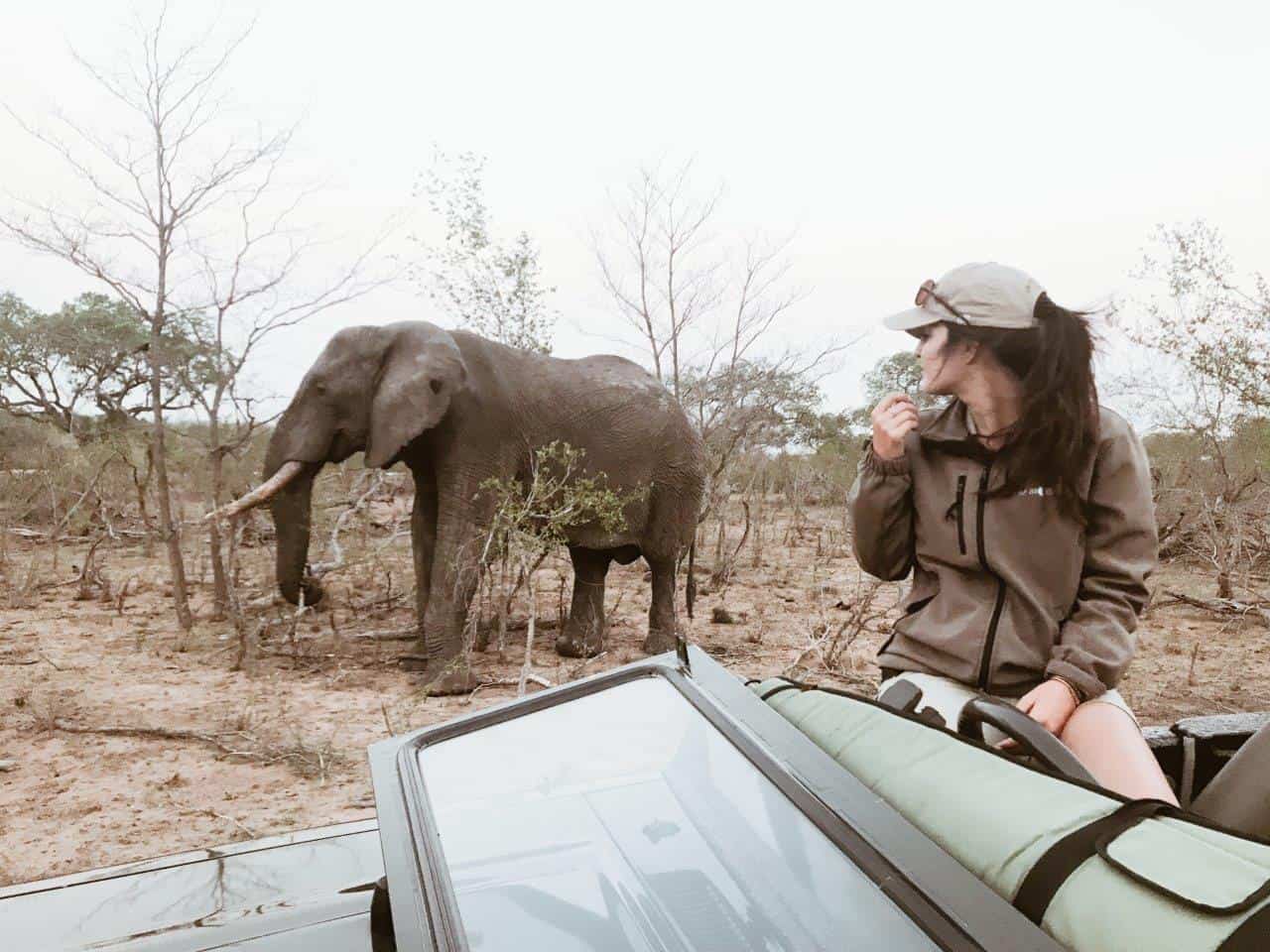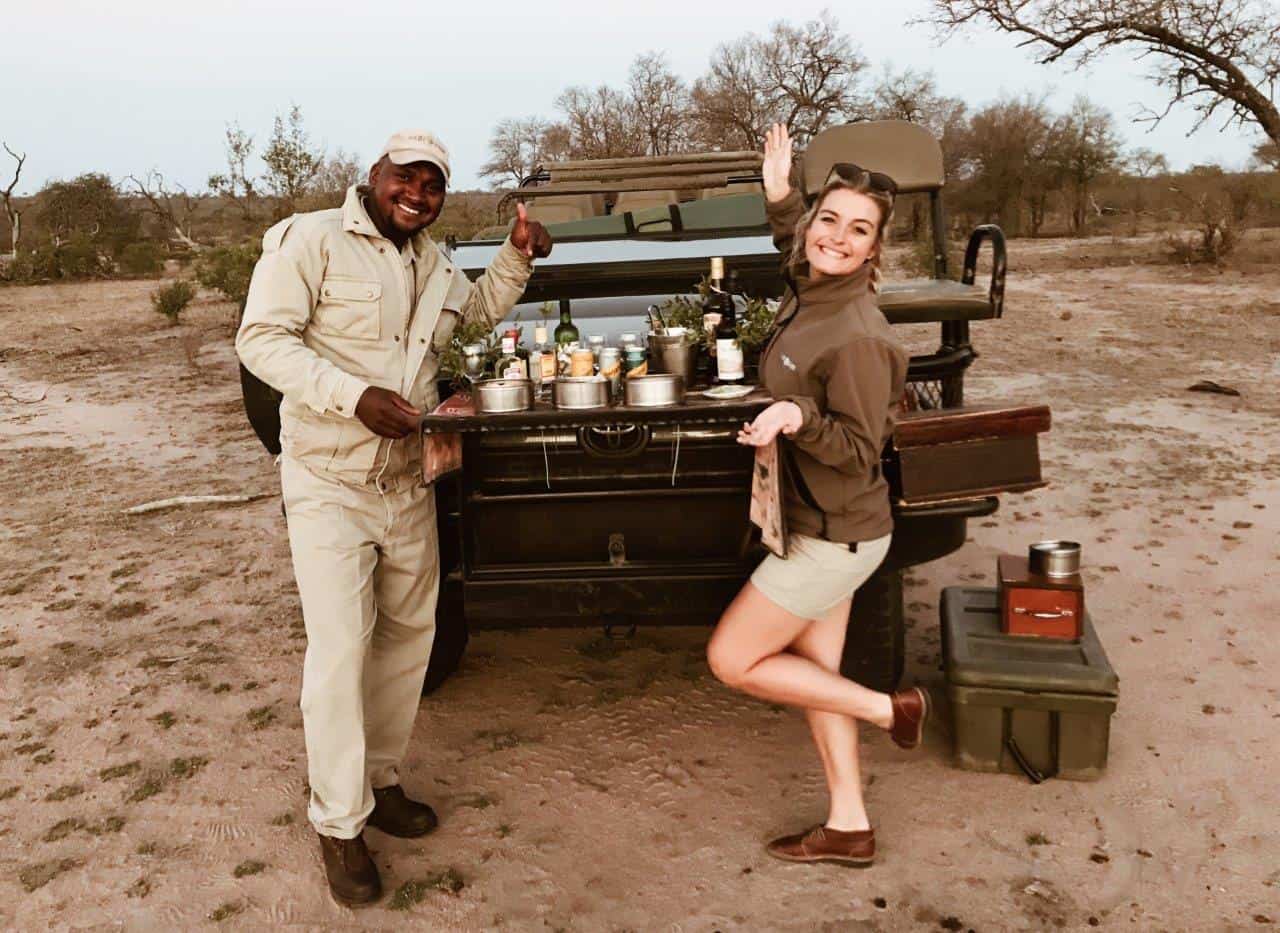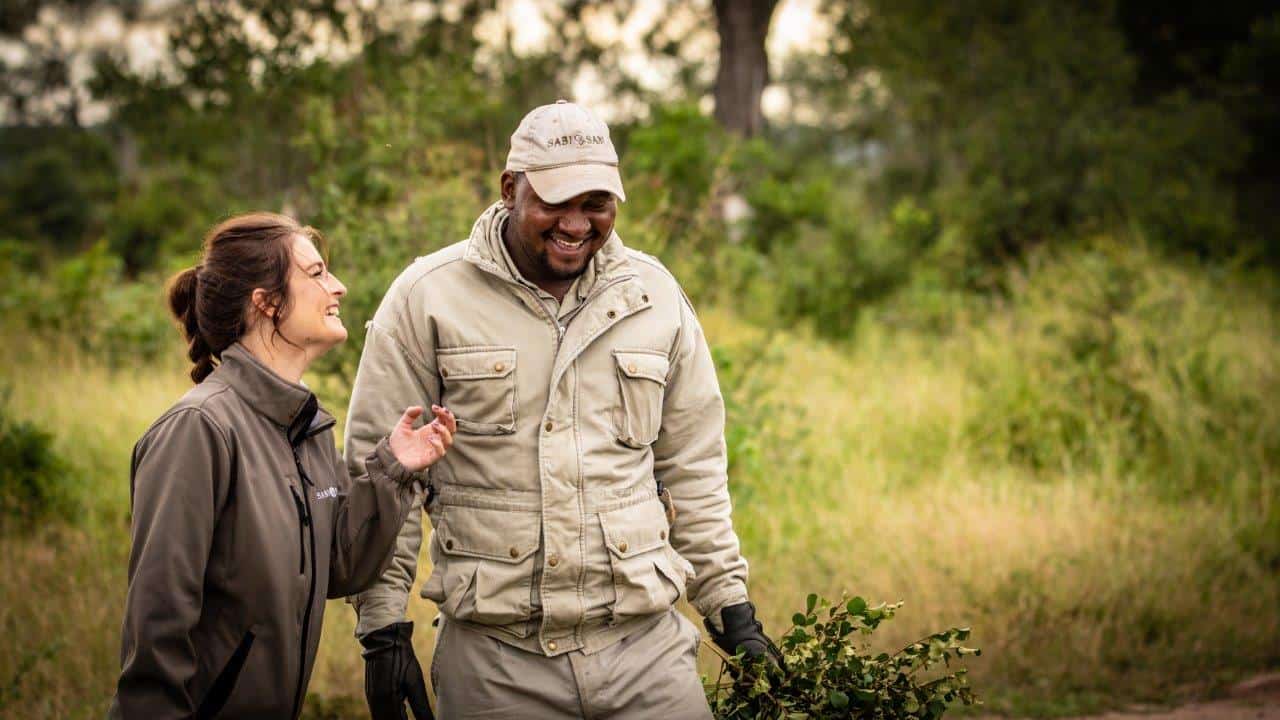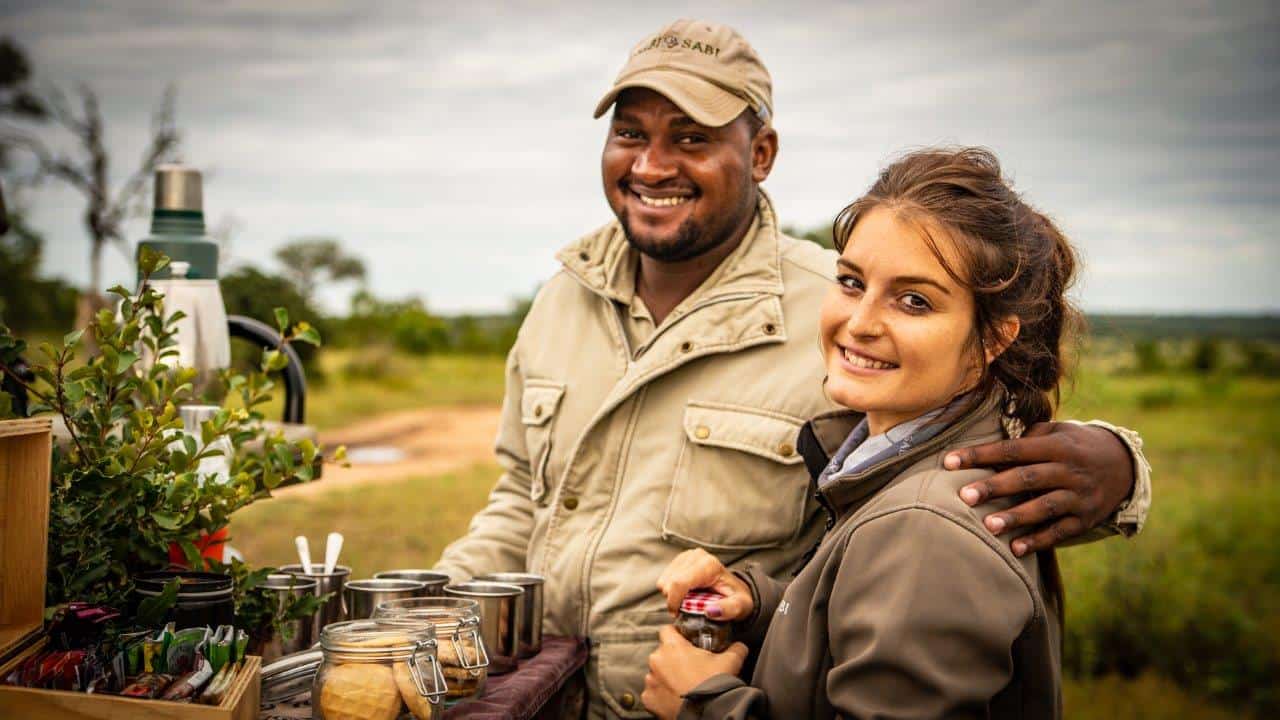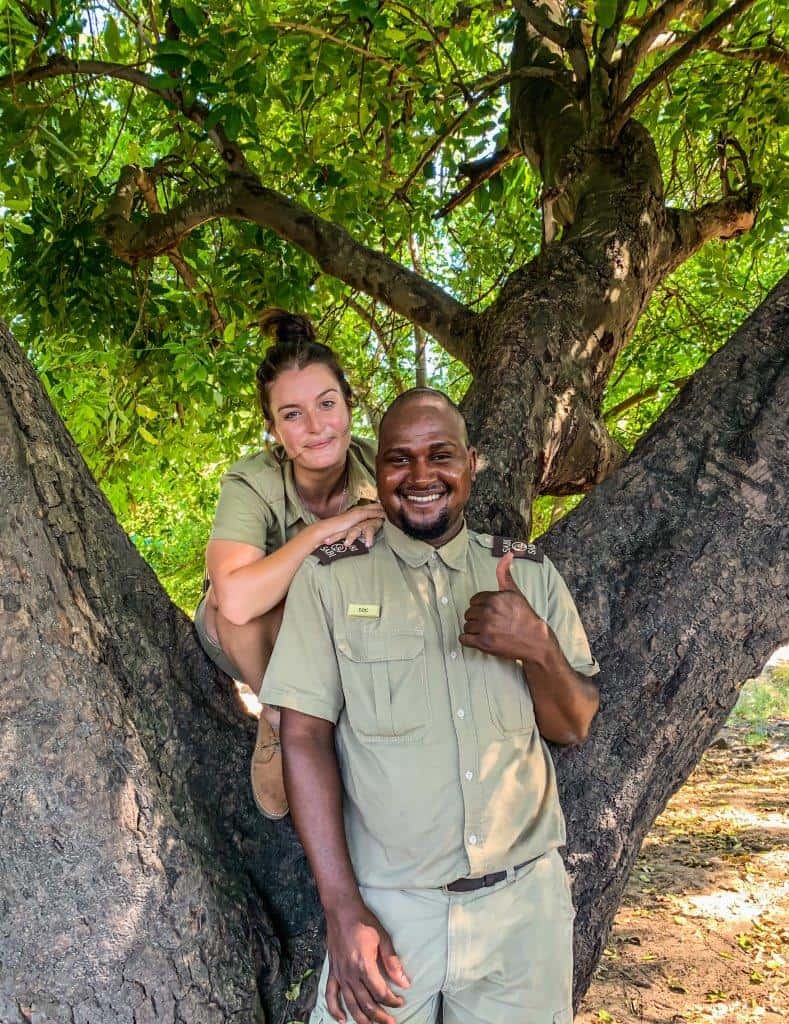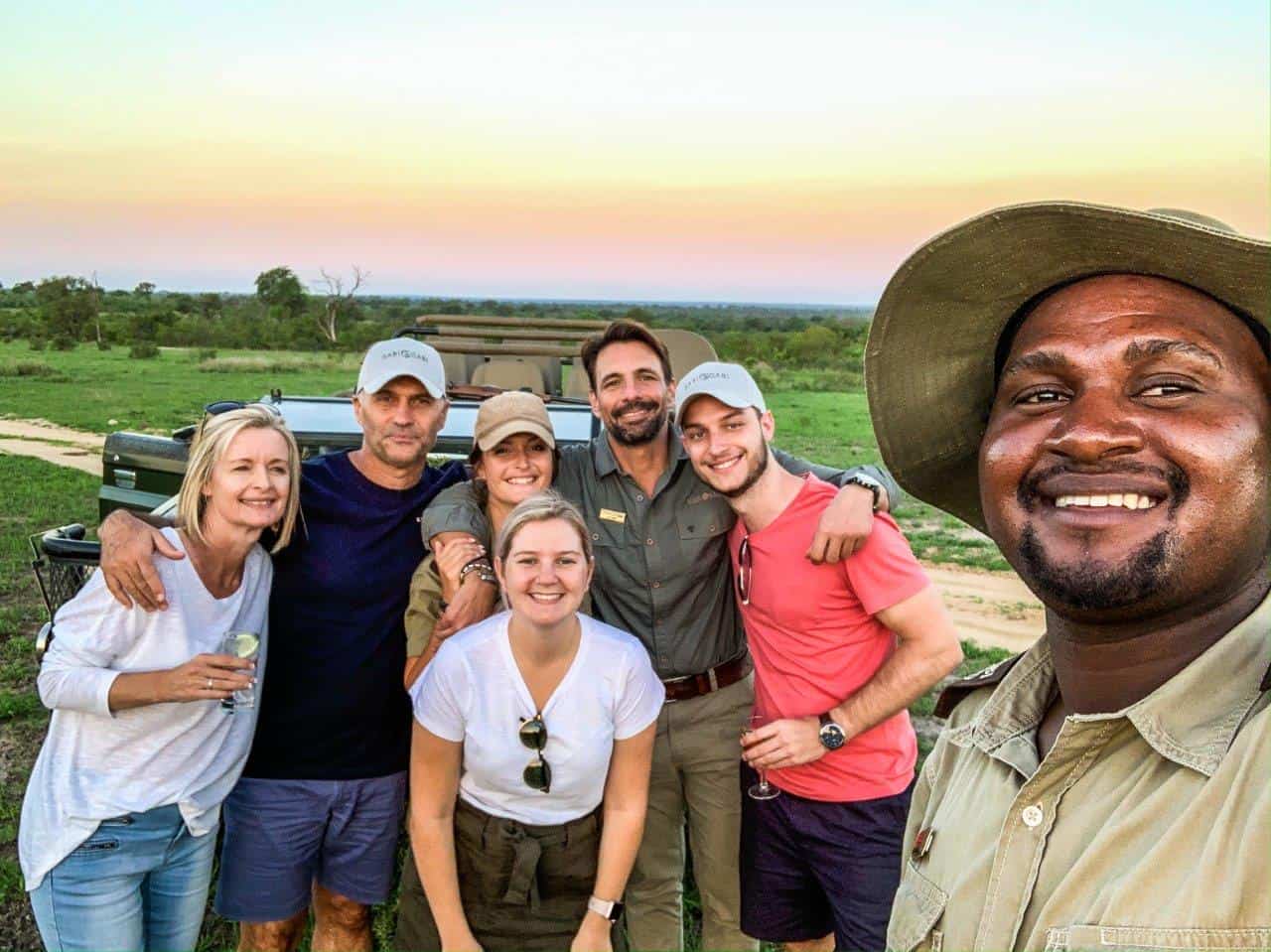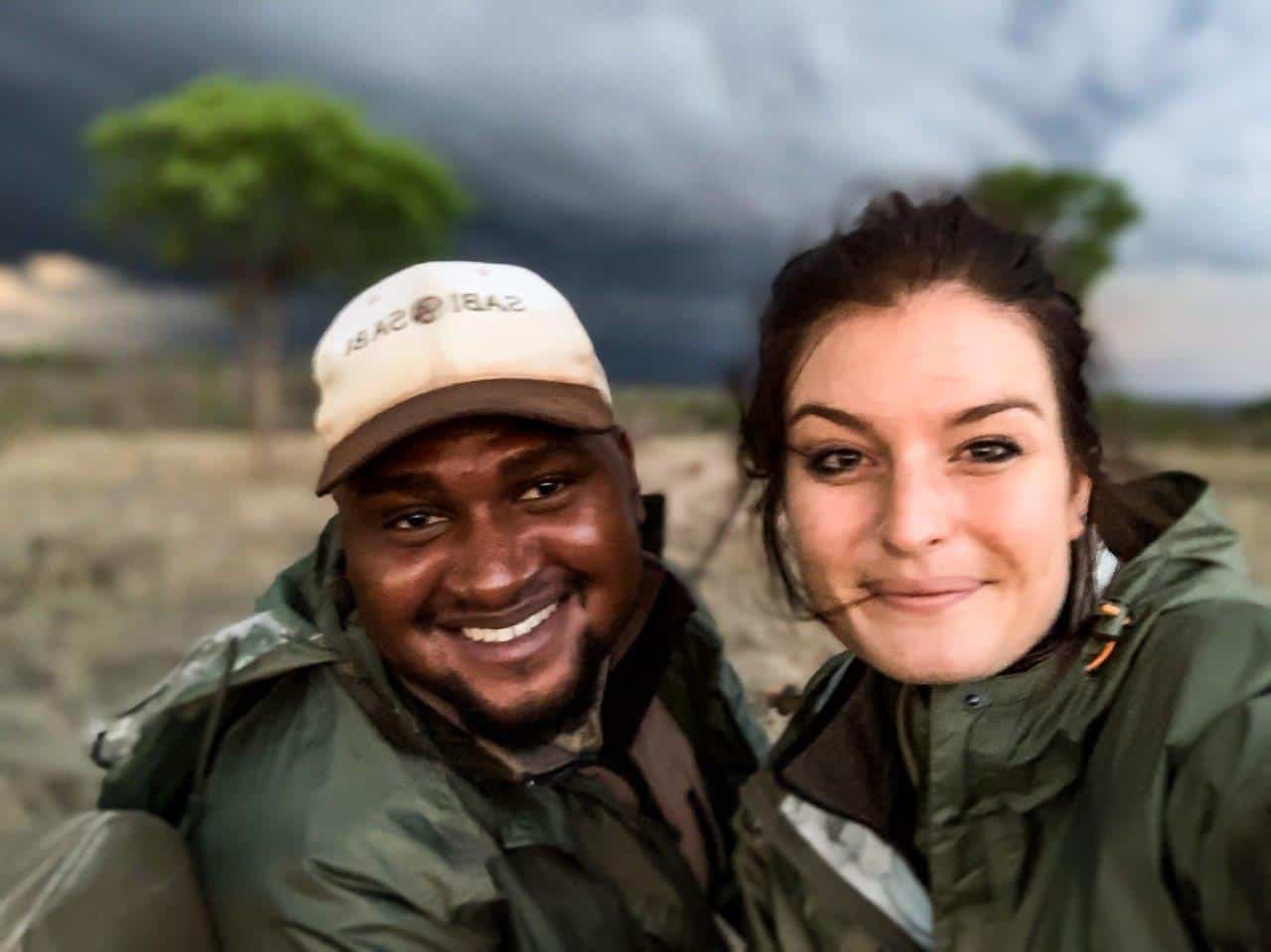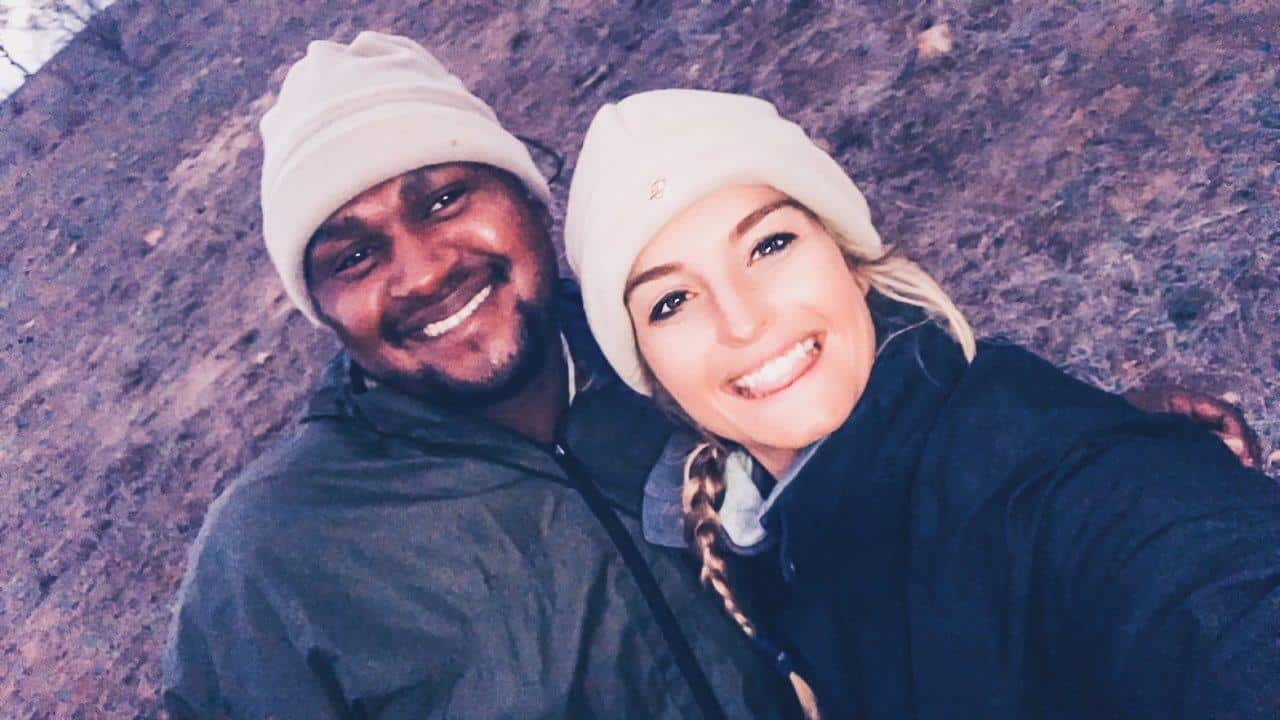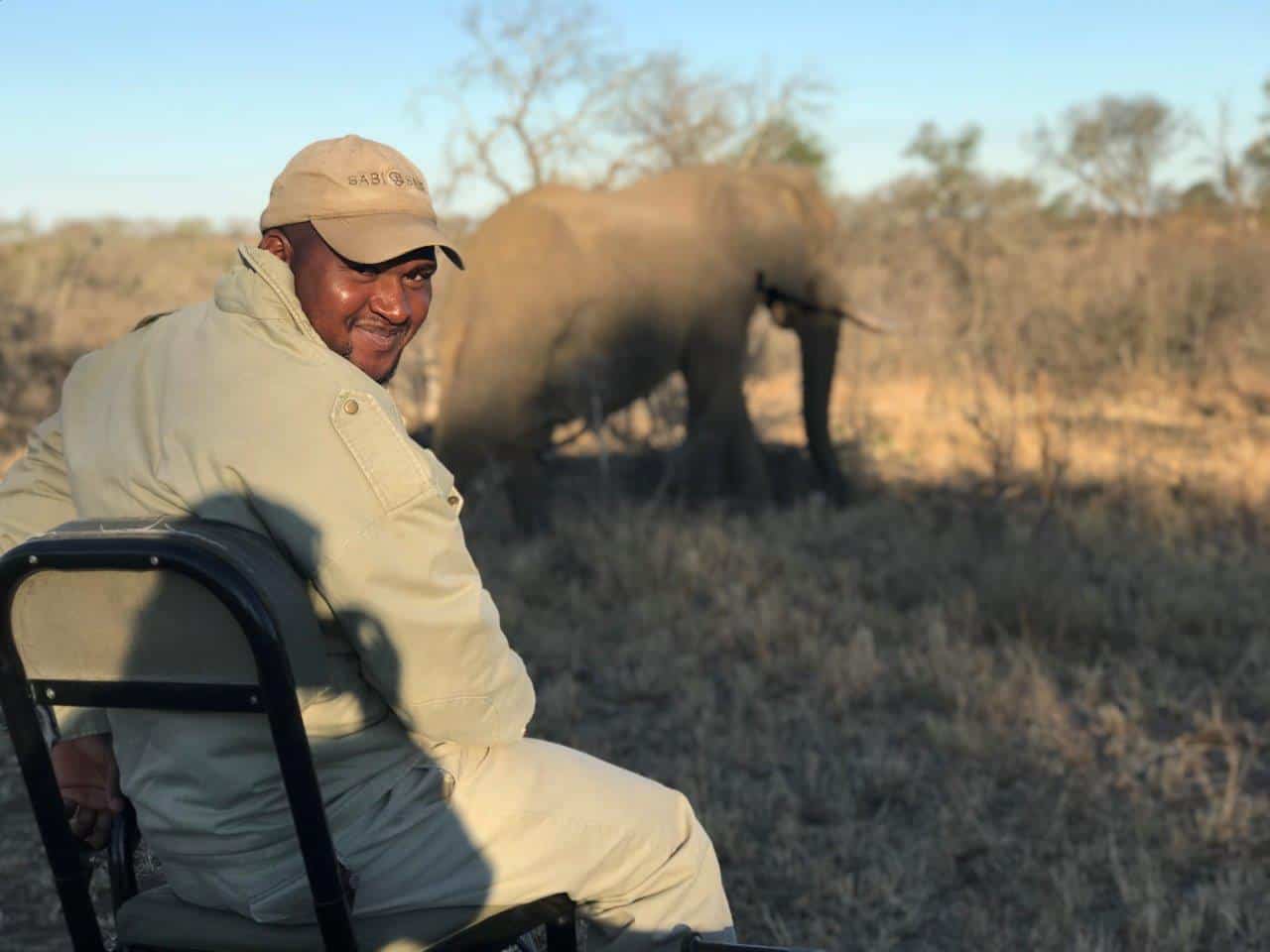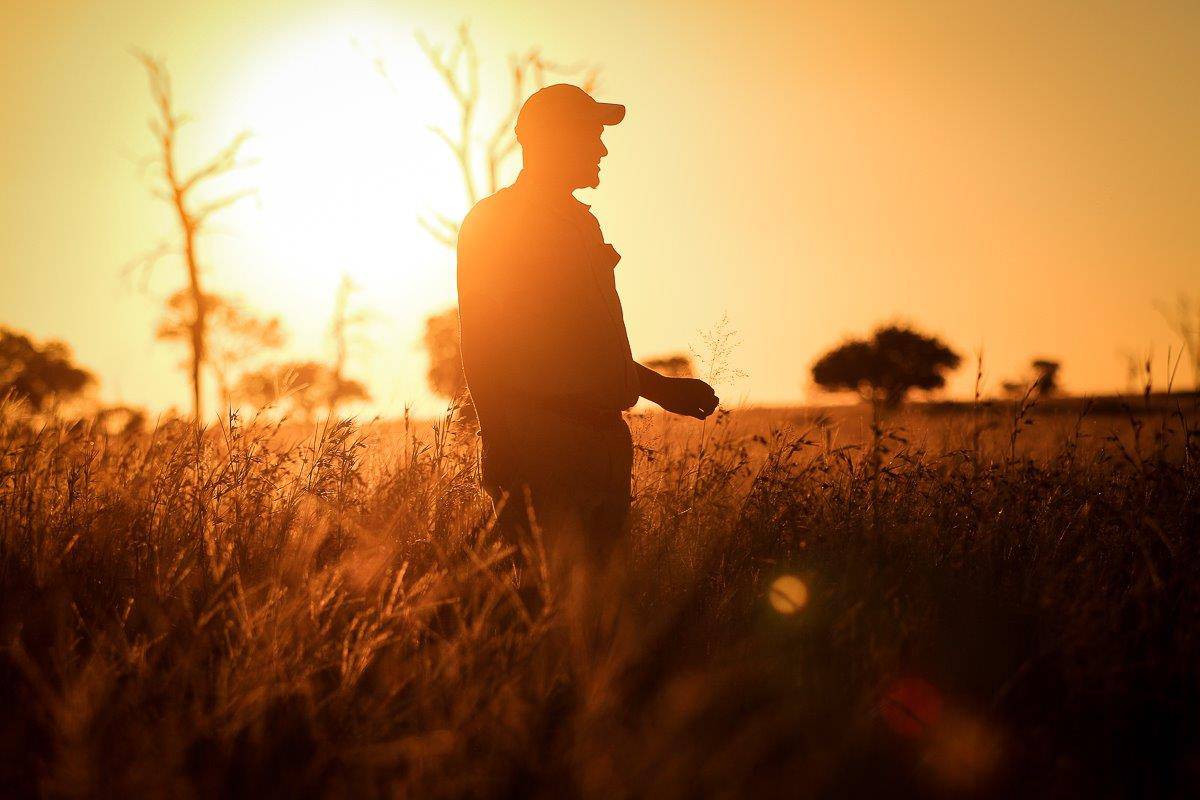 Blog by Ally Ross (Bush Lodge Ranger)