"An adaptation, in biology, is the process by which a species becomes fitted to its environment; it is the result of natural selection acting upon heritable variation over several generations. Organisms are adapted to their environments in a great variety of ways; in their structure, physiology, genetics, in their locomotion or dispersal, in their means of defence and attack, in their reproduction and development, and in other aspects."
At Sabi Sabi we are fortunate enough to see and experience many of these incredible adaptations that our species have endured over the years. From something as simple as birds having flight feathers to the specially adapted jaw structure of a dwarf mongoose, allowing for a clean and quick decapitation of scorpions. These adaptations vary from species to species and in my eyes, this is what makes our environment so special. Observing how the different species have adapted to work together has always intrigued me. Being at Sabi Sabi, has allowed me to study and see many of these adaptations firsthand.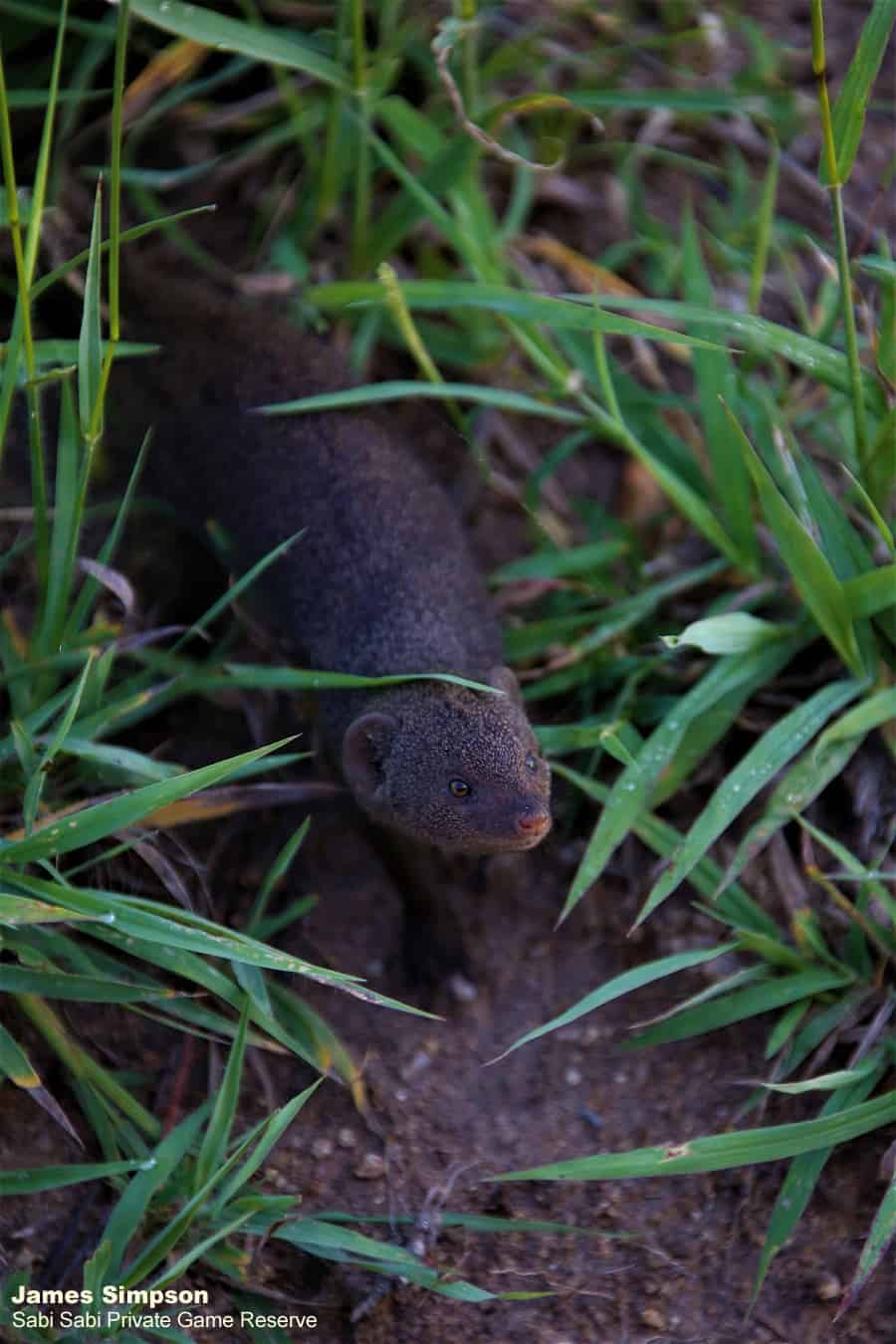 "The species that are able to adapt the quickest are the species that are able to survive and thrive in the environment." In this I am able to say that all species at Sabi Sabi have adapted in some way, allowing them to survive and thrive in our unique environment today.
Adaptations in our species vary from their external structure; their ability to camouflage using different colours, stripes and spots, to their internal structure of their skeleton, their hunting strategies or in the way in which they refer from being hunted.
For instance, a leopard's rosettes are perfectly designed to keep them hidden when stalking their prey. Needing to get as close to their prey as possible in order to pounce, they would not survive in these harsh environments without this beautiful coat.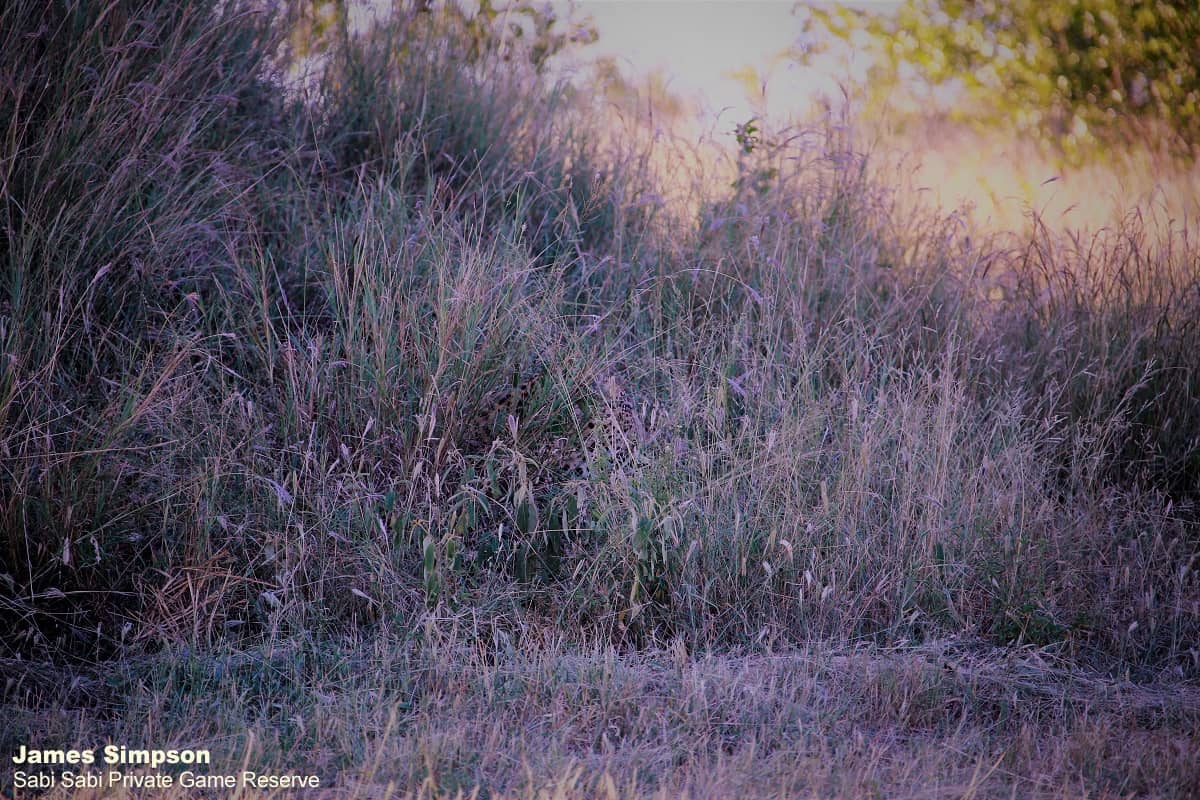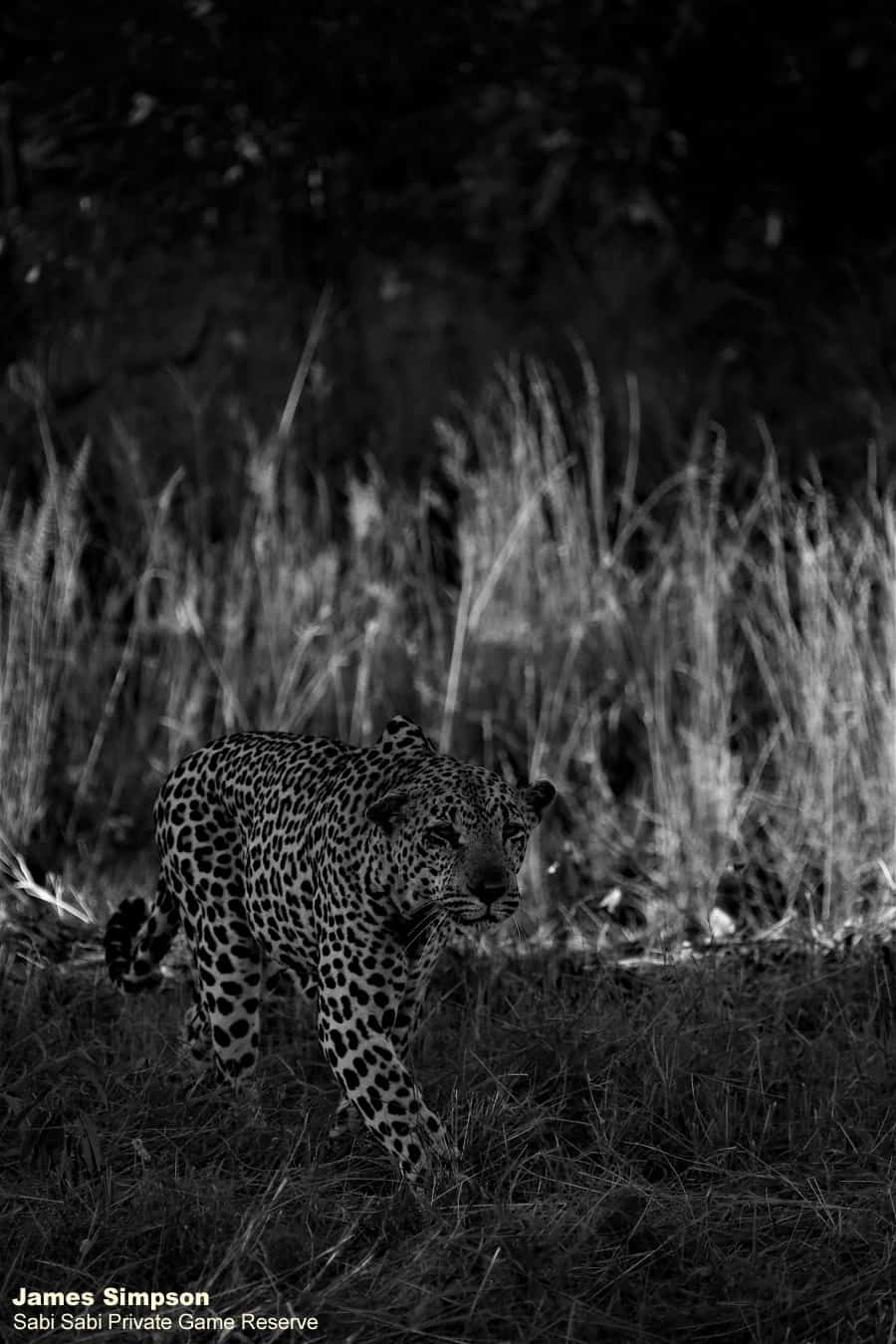 In contrast, a Nyala (a beautiful antelope found at Sabi Sabi) has a beautiful rustic coat with white stripes, breaking its shape, enhancing its camouflage and allowing it to stay hidden from potential predators such as the leopard.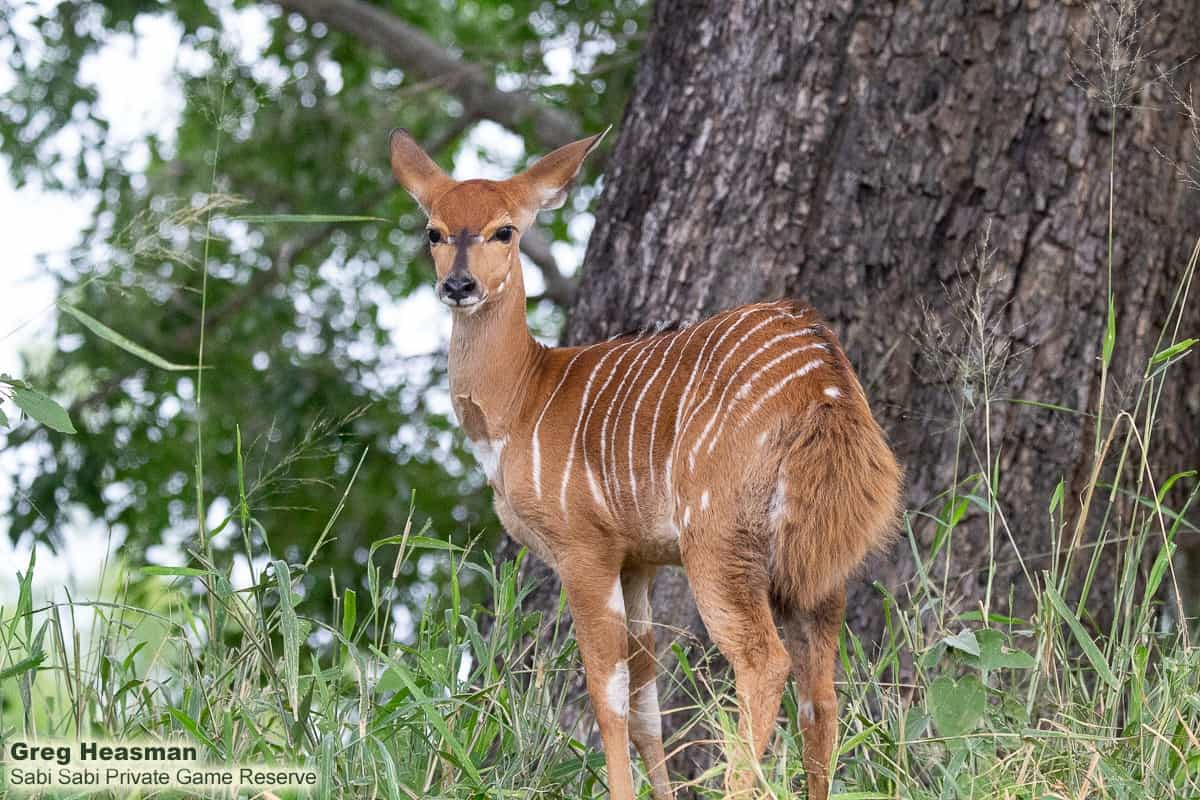 Some species have evolved to endure extreme conditions, being able to store water and food or extract vital resources from extremely sparse areas. Many different species are able to extract nutrients, which are lacking from their diet, by ingesting substances that would appear to be the complete opposite of their normal diet. Giraffe, Kudu and Impala, for example, are herbivores yet they chew on bones in order to extract Calcium. This is called Osteophagia.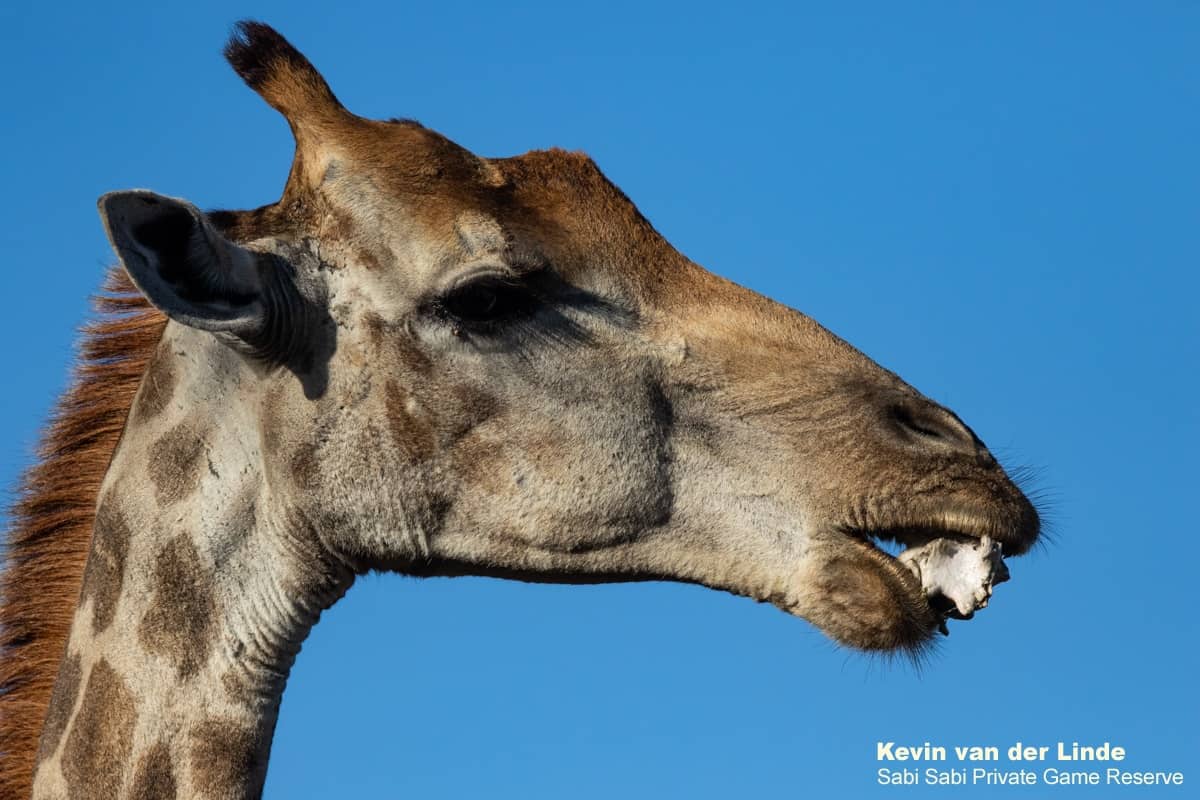 Zebra have a fat resource stored in their necks. These reserves are built up during the summer months when food is plentiful, in anticipation for the harsh and dry winter months. A zebra with an erect mane shows that the fat storage is full and conditions are favourable.  Zebras with flat or limp mane means that the fat storage has been used up and the environment is not providing the zebra with the necessary resources.  As a result, the zebras are having to supplement their diet using their own resources.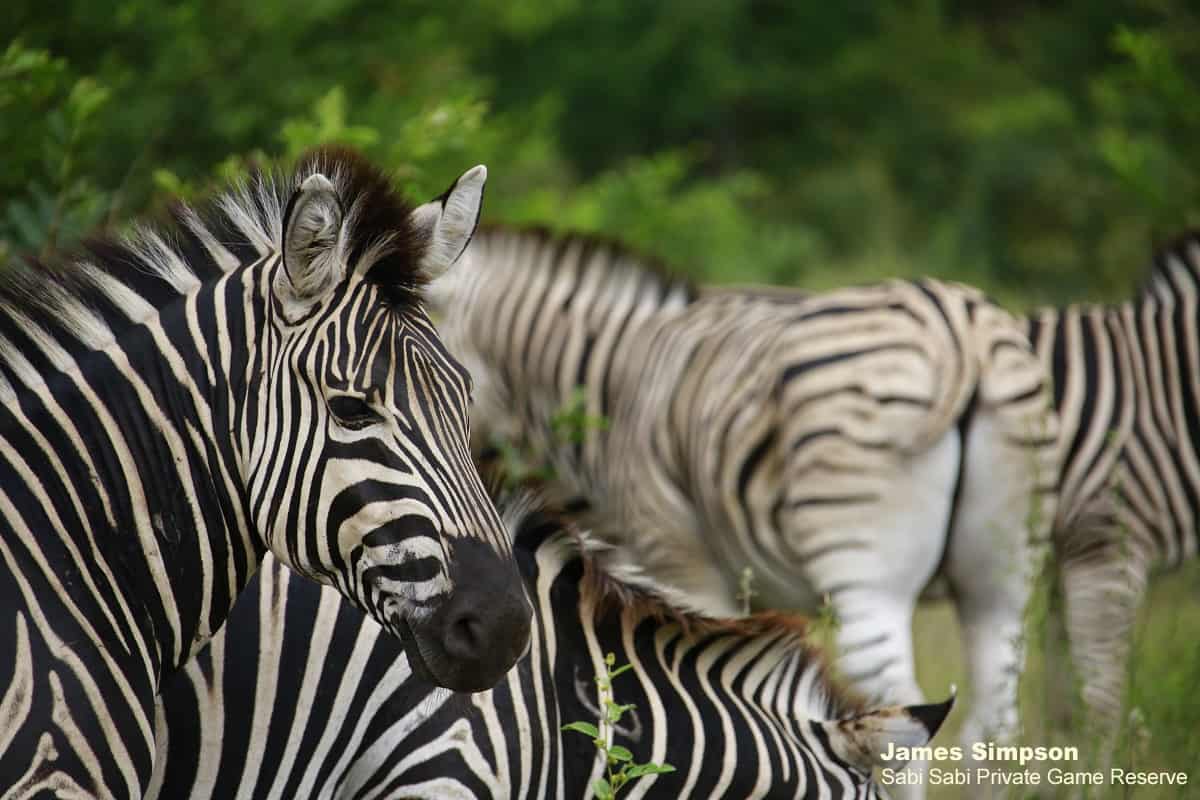 The following are a few unique adaptations we find at Sabi Sabi.
Owl's Eye Sight
Owls have a number of special adaptations giving them exceptional eyesight. Like most birds, owls have fixed eyes, meaning their eyeballs are fixed to their sockets in their skull. This means that birds have binocular vision, allowing for an excellent depth perception.
Owls can move their heads up to 270 degrees which gives them a huge range of vision. This enhances their ability to find potential prey or see predators, both a vital skill to survive in the wild.
Owl's eyes are different where they are not 'eyeballs' but rather elongated tubes. This assists with the collection and processing of light. Owls' retina are filled with light-sensitive, rod shaped cells that are very sensitive to light as well as movement, allowing them excellent night vision. (Most nocturnal species have these to enhance their vision at night). Their eyes also contain a small cone shaped cell which react to colour, giving them the slight ability to see in colour or in monochrome. Together with these cells, the owl's pupils have an extremely wide range of adjustment allowing them to control the amount of light let into their retina where the different rod and cone cells are found. This adaption has allowed them to have both excellent vision at night and during the day; certain species of owls even becoming diurnal (active during the day) such as the Pearl-spotted Owlet. Like most other birds, owls have 3 eyelids. Two used for blinking and closing when sleeping. The third, called a Nicitating membrane, is a thin layer of tissue which uniquely closes diagonally across the eye which cleans and protects the surface of the eye.
All of these characteristics put together causes for a species with exceptional eyesight. Owl's eyes are unique and have allowed them to thrive in different environments with different conditions, different prey and different predators. A truly amazing adaptation.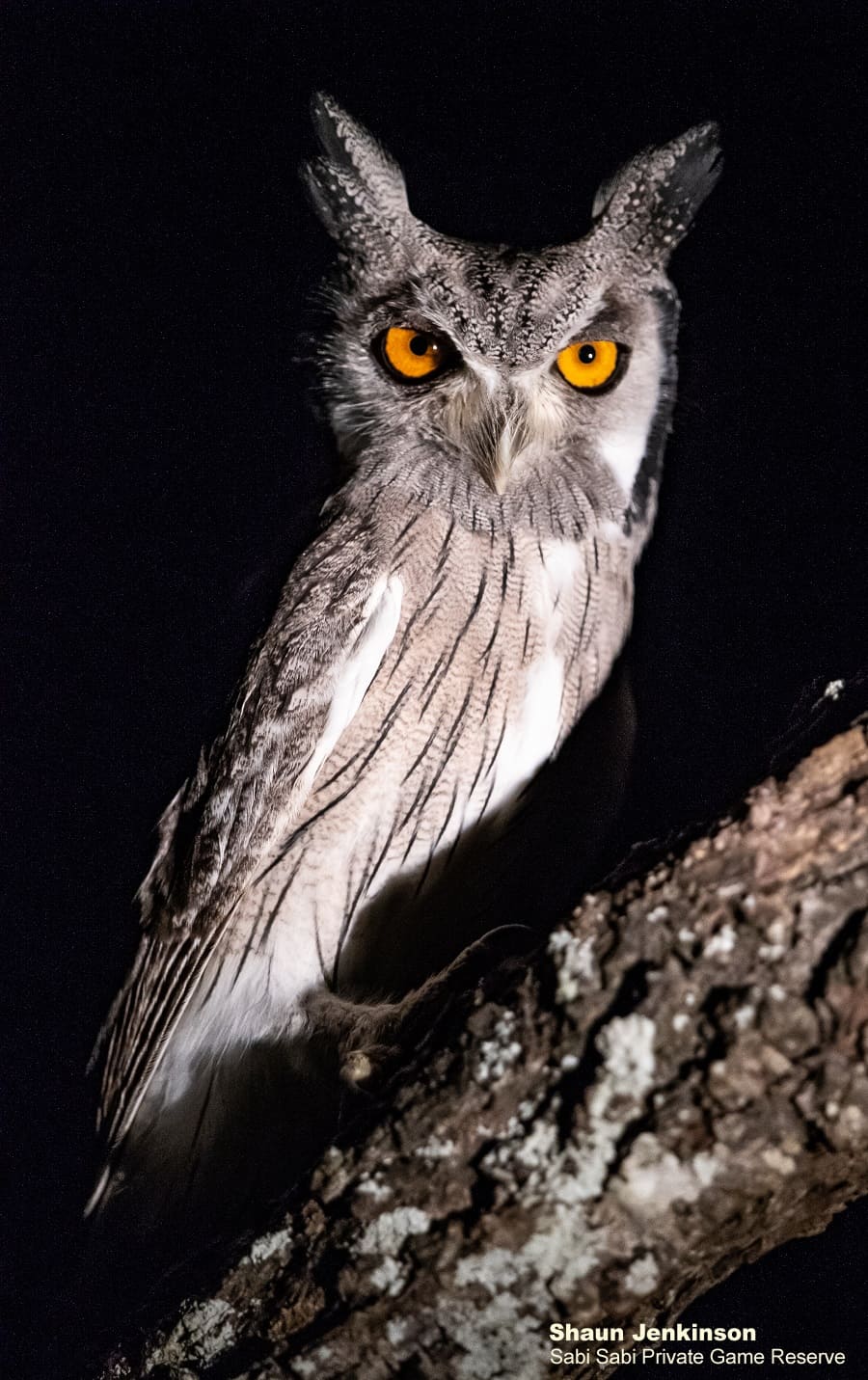 Woodpecker's ability to find food
Woodpeckers have found a way to find food in places where most other bird species are not able to. Using their hard beaks, they bang holes and break off pieces of bark to find grubs and other insects underneath the trees protective bark layer. Banging their heads, they exert an extreme force on their brains, a force of up to 1400 G's (1400 times that of earth's gravity). To put this into perspective, humans can withstand a maximum force of approximately 50 G's before being knocked out, concussion occurring at around 80G's. Woodpeckers can withstand this huge force due to a specially designed tongue and skull structure. They have extremely long tongues which when retracted wraps around their brain acting as a shock absorber, cushioning their brain against this banging. Image source:  Google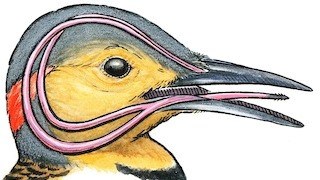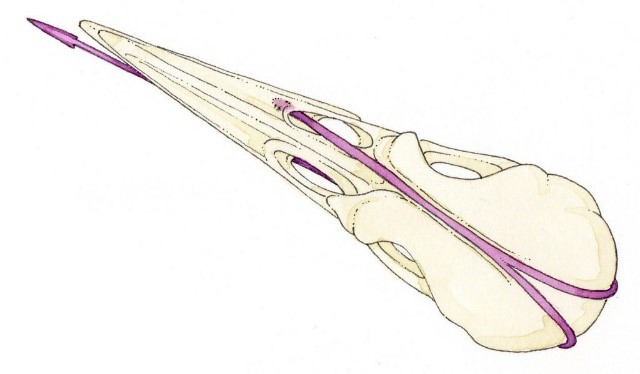 This adaptation is extremely successful and has played a role in our human lives. This unique adaptation has provided insights that has allowed for researchers to created better and more efficient protective head gear and helmets.
The woodpecker's skull is also much thinner than other bird species. This means that there is less fluid between the brain and the skull bone. Less fluid limits the motion of the brain during the pecking which reduces the impact on the brain. Together, these two adaptations have allowed the woodpeckers to be a unique species and thrive in their respective environments.
Flap-necked Chameleon
The very fortunate at Sabi Sabi are able to see and experience the amazing and unique figure of the Flapped-necked Chameleon. Chameleons have multiple unique adaptations which have allowed them to survive and thrive in many different ecosystems around the world. Their ability to change their skin colour and their long sticky tongue used when hunting, make them an amazing and unique creature.
However, the adaption which has captured my attention are their eyes. Their eyes are independent of each other, meaning that they can move and look in different directions at the same time. Each eye can move 180 degrees, allowing them to see an entire 360 degrees, a huge benefit when both hunting and when trying to avoid predators.
When hunting, their eyes play a major role in their ability to locate prey. Each eye moves around trying to locate potential prey. When one eye spots something, the eye will remain focused on the prey. An electrical impulse is sent from the brain to the other eye which will cause the second eye to link up with the "prey locked" eye, this process is called coupling. Once both eyes are in sync the chameleon will start its hunt. This ability (adaptation) is one of the main causes for the chameleon's success in our environment.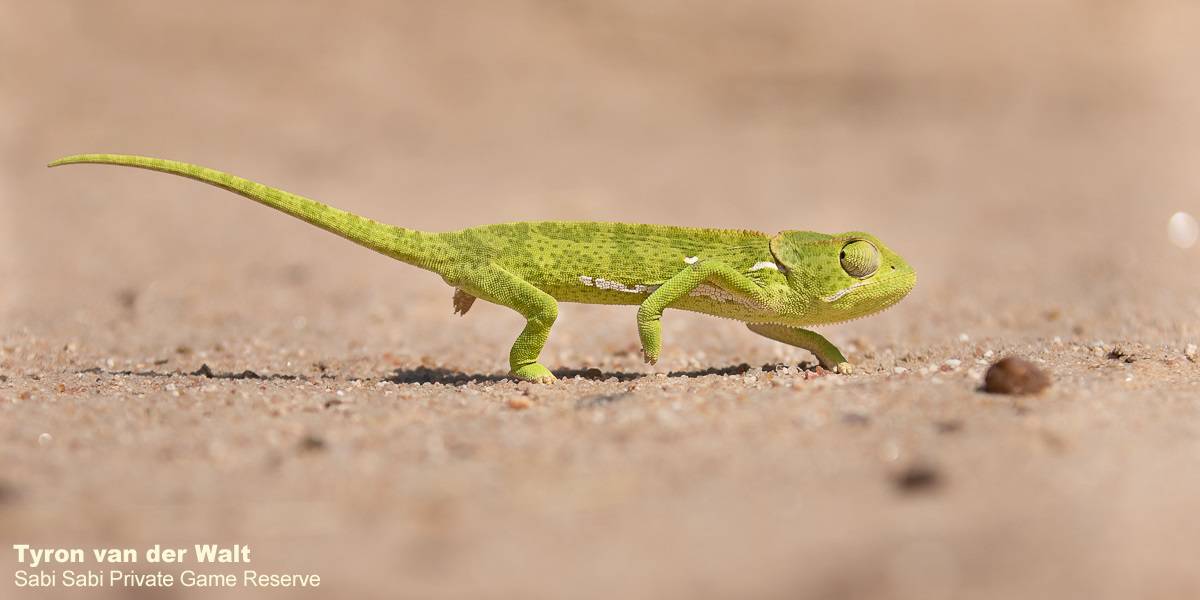 Being witness to the many unique and fascinating adaptations found in the different species at Sabi Sabi is what makes it such a special place in this world.
"It's not the strongest that survives, nor the most intelligent, but the one that best adapts to changes." – Charles Darwin
Blog by James Simpson (Bush Lodge Ranger)