There are very few sightings that beat the excitement of following a pack of African wild dogs through the African bush and this sighting was certainly no exception and one of the most memorable sightings I have had at Sabi Sabi.
Allow me to set the scene…
It was a relatively overcast late November afternoon. Meandering through the bush we got a call over the radio that a large pack of wild dogs had been seen not too far away from where we were, and they were on the hunt. We immediately set off on our way to join and follow them. As we got into the area, we got a glimpse of their pure white tails moving away into a tree line. We decided to try and loop in front of them to try and spot them again. Whilst moving around to try and relocate them, my tracker Donald shouted out "leopard", to our disbelief, there was a beautiful leopardess positioned on top of a termite mound taking in the afternoon beauty.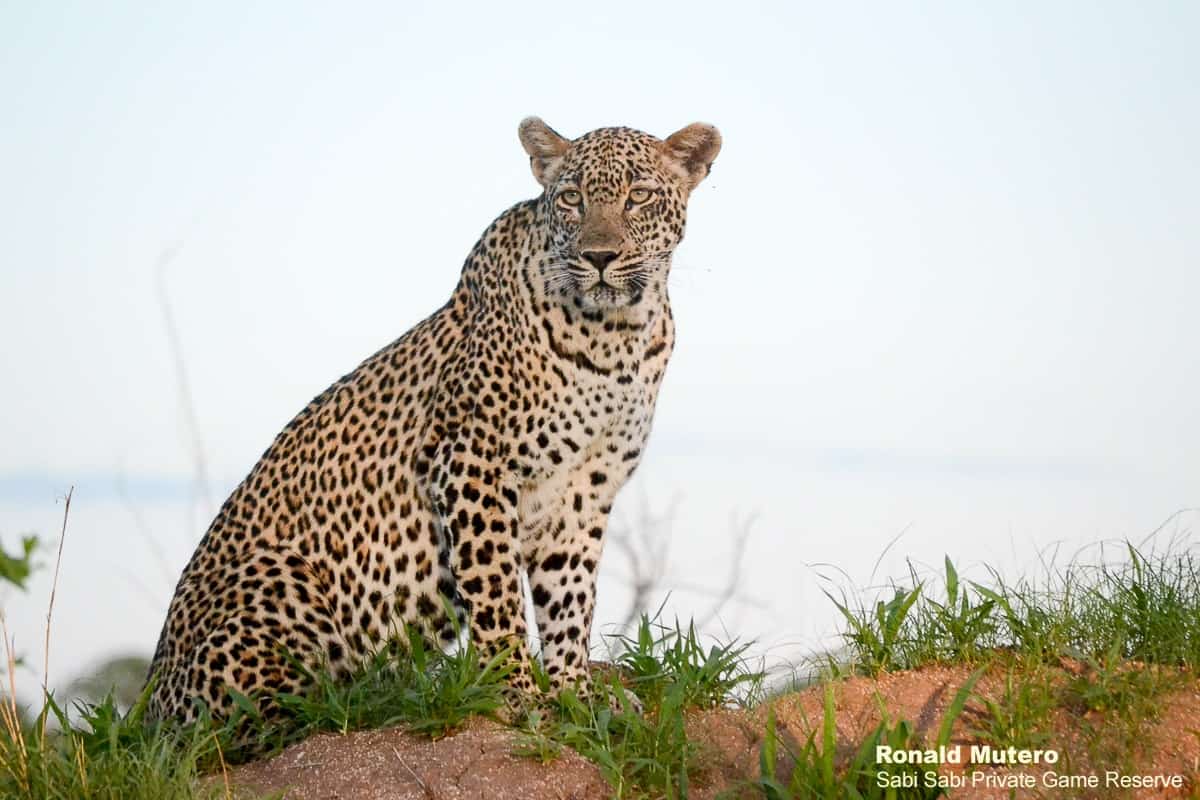 After a relatively short amount of time spent with the leopard, I suggested to my guests that we should try and find the dogs again before nightfall and that we could try and find the leopard again after dark. Before I could get my words out, I was interrupted by a bleating distress call coming from behind us. Not only was our curiosity sparked but also that of the leopard we were viewing. She immediately got up and began to trot curiously in the direction of the distressed animal. After a short while she stopped and stared into a small clearing where two wild dogs had just caught an impala. She wisely kept her distance from them. Out of nowhere, another wild dog had appeared and chased the leopardess up a tree away from the dead impala.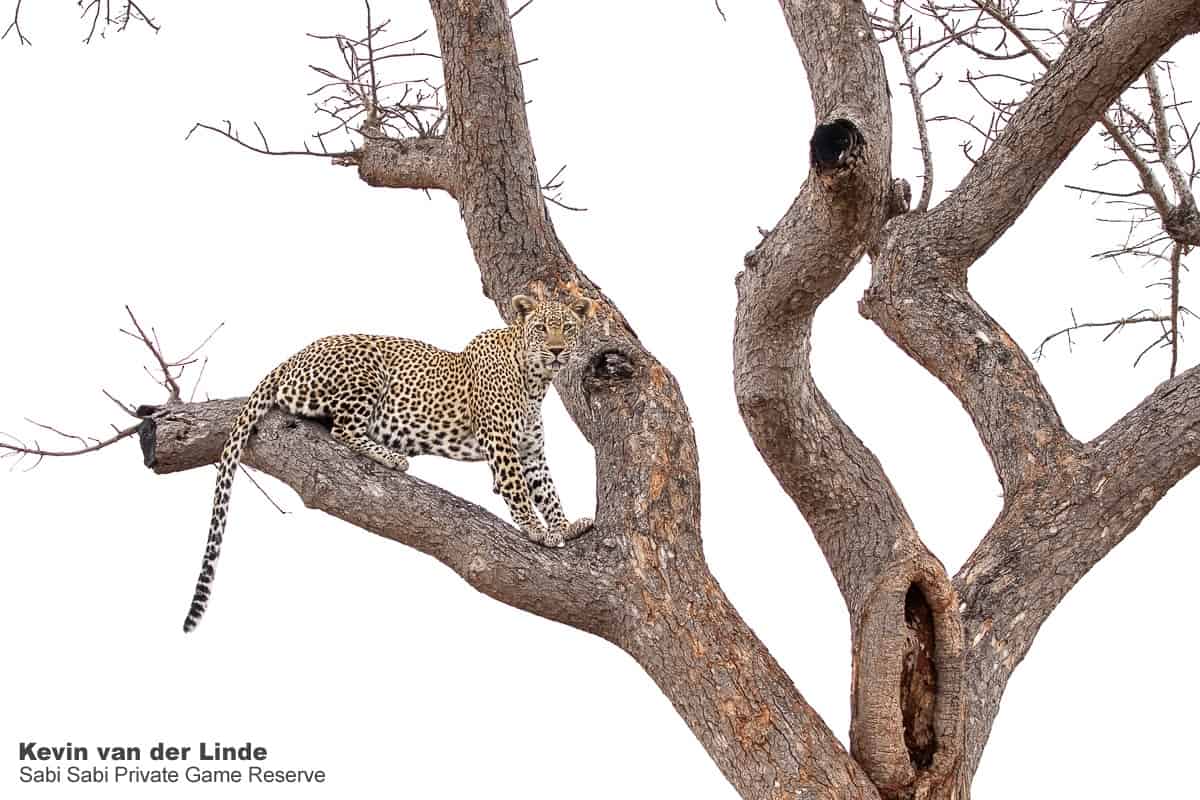 Within a matter of seconds, the rest of the pack had caught onto all the commotion and came to feed on the unfortunate impala whilst we watched in absolute awe! Little did we know that this memorable sighting was far from over. A very brave hyena made an appearance, hyenas will often follow wild dogs due to their high hunting success rate hoping to get a quick meal, but this poor hyena made a serious misjudgement that afternoon.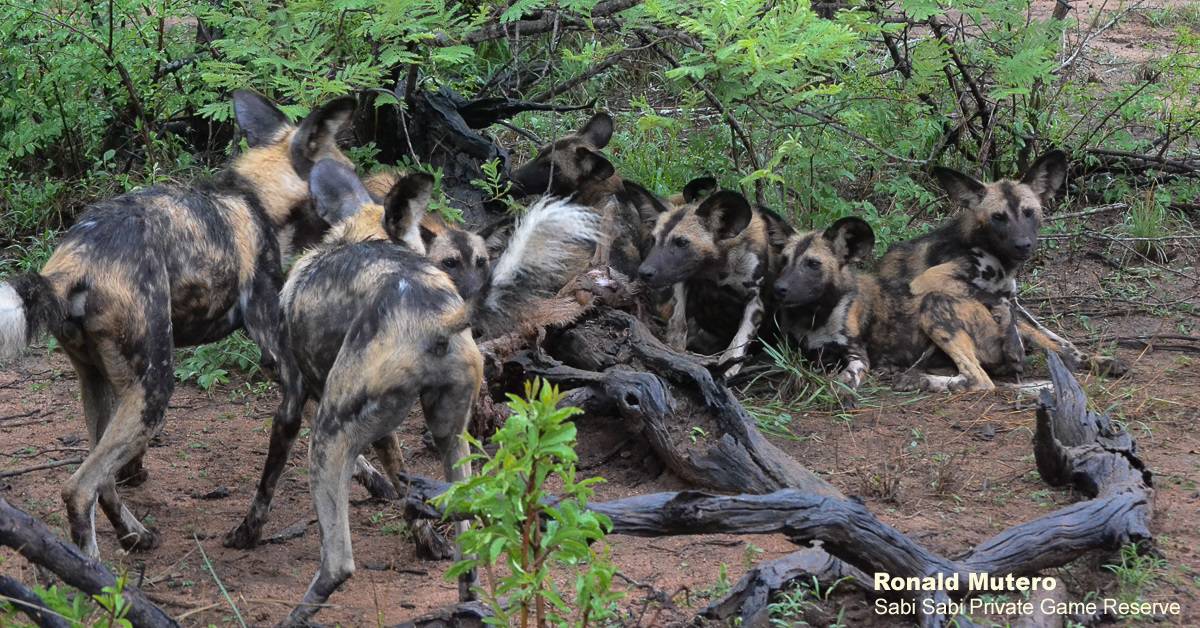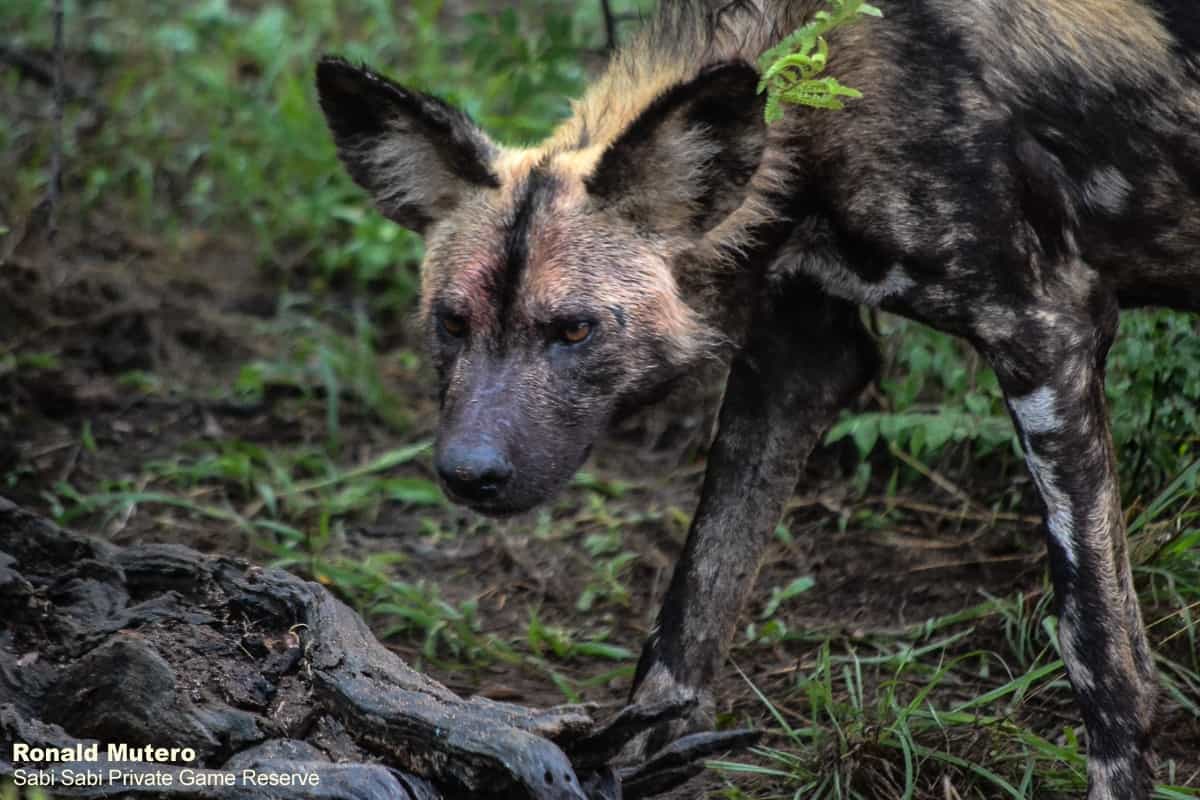 The 20-strong pack quickly turned on the hyena and gave chase, biting her on the rump. The hyena would try and position herself so that her backside was protected by trees and thick shrubs. The noise was immense! This wasn't working for the hyena and in a last-ditch effort for survival, it made a dash for a nearby dry riverbed, dogs in hot pursuit! Fortunately for the hyena the wild dogs lost interest after making their point well known. The hyena limped out of the riverbed battered, bleeding and with a bruised ego found itself able to fight another day.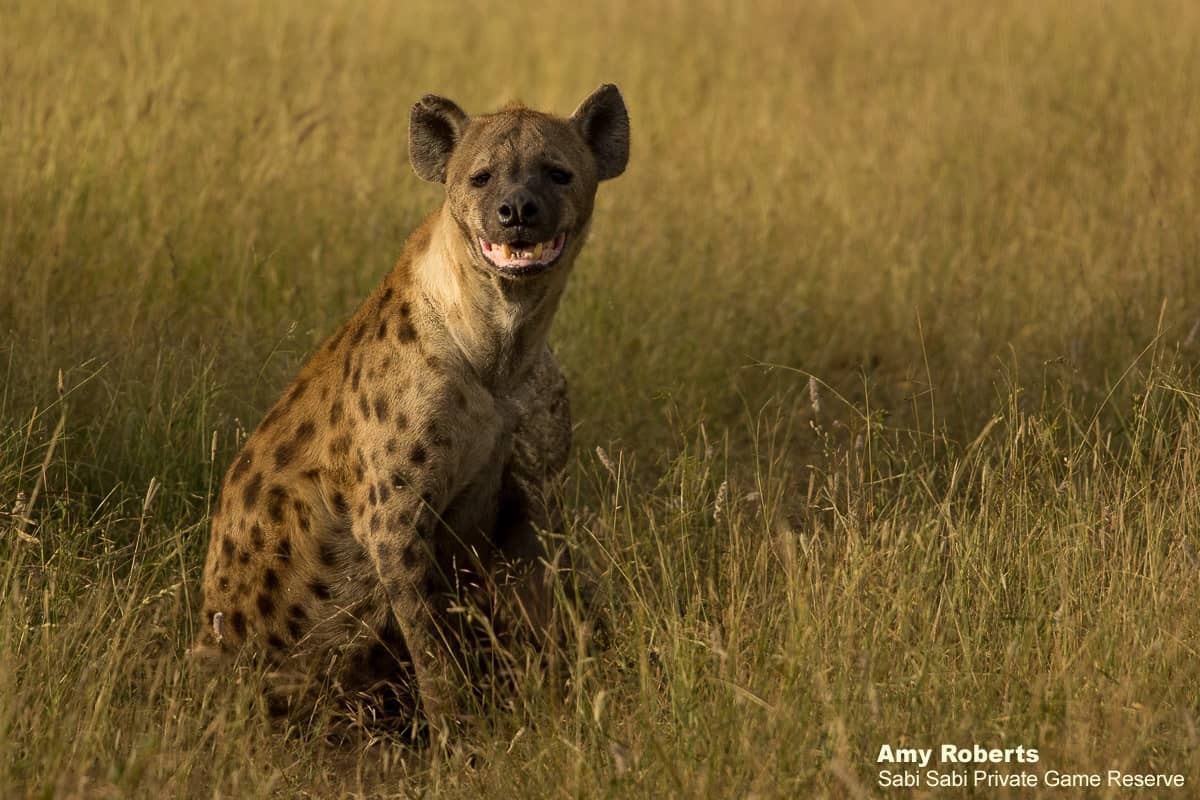 A sighting never to forget!
Blog by Matt Temperley (Bush Lodge Ranger)
Video by Natalie Wessels (Guest)