Having dreamed of working in the Greater Kruger National Park since becoming a guide, I was fortunate to join the Sabi Sabi team a couple years ago. The area is renowned for its density of leopards and the sightings of these beautiful creatures have been nothing short of incredible while working at Sabi Sabi.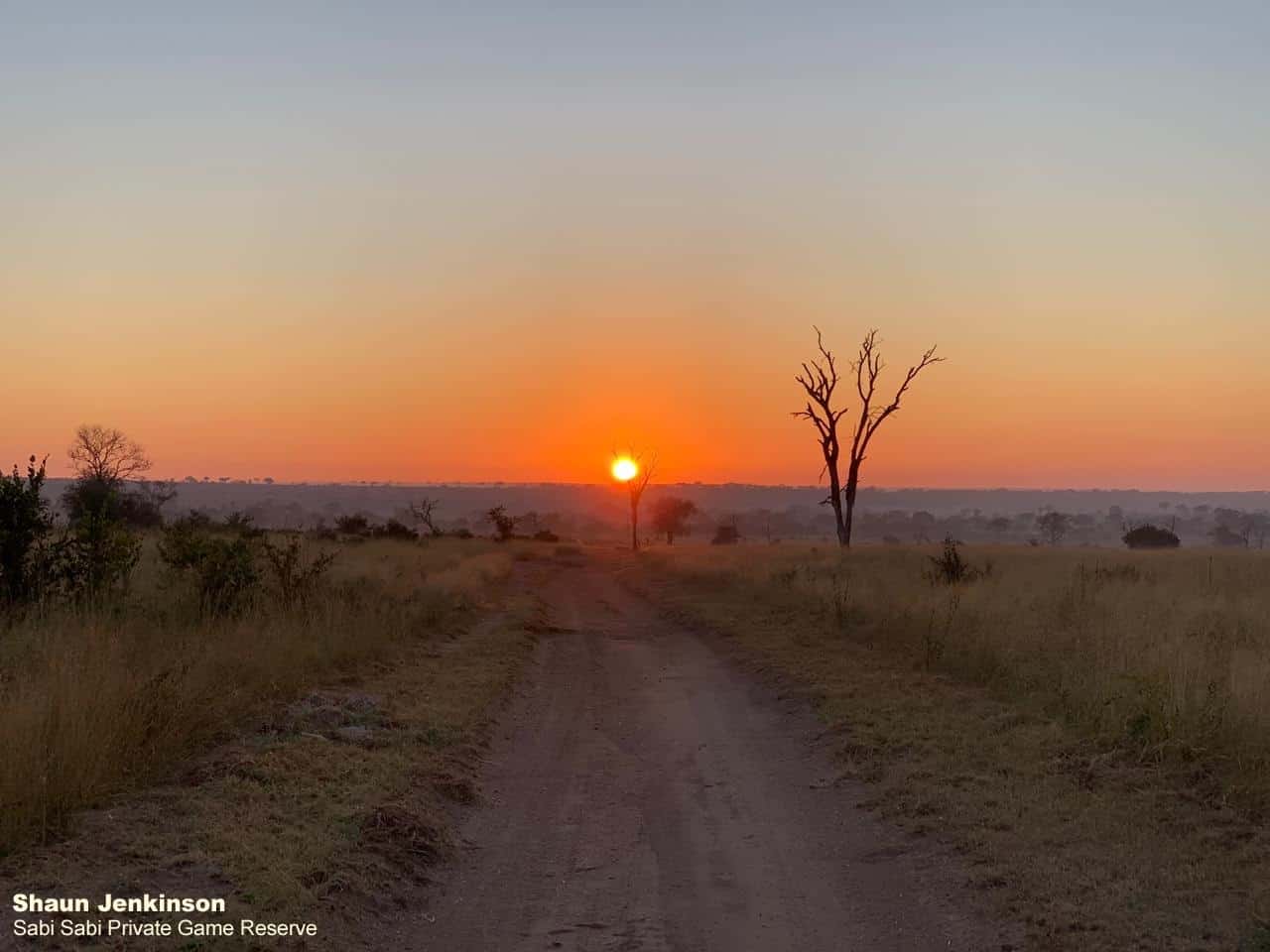 People travel from all around the world to see our wildlife and right at the top of their list of things they are wanting to see, is the elusive leopard. The extreme beauty of these creatures often takes people's breaths away when they see them for the first time. Being able to see these elusive cats while on safari often creates memories that people will remember for the rest of their lives.
In my first week at Sabi Sabi, I was fortunate enough to join Daniel, who was also a guide at Sabi Sabi, on a bush walk. Daniel had been working at Sabi Sabi for longer than I had so he chose an open area along a dry riverine to walk in. After stopping a couple times for some tracks, signs and the smaller things that the bush has to offer, we came across some fresh buffalo dung as well as buffalo tracks.
The scent of buffalo was in the air, so our senses were on high alert. We scanned the area for a while to see if we could find them, but they were nowhere to be seen. While Daniel was busy chatting to our guests about the signs of buffalo in the area, I walked a couple meters forward when something caught my eye on the side of the embankment by the dry riverine. I moved a little closer to investigate what was on the embankment and when a got there, I spotted a beautiful male leopard lying on the embankment some 10 meters from where I was standing.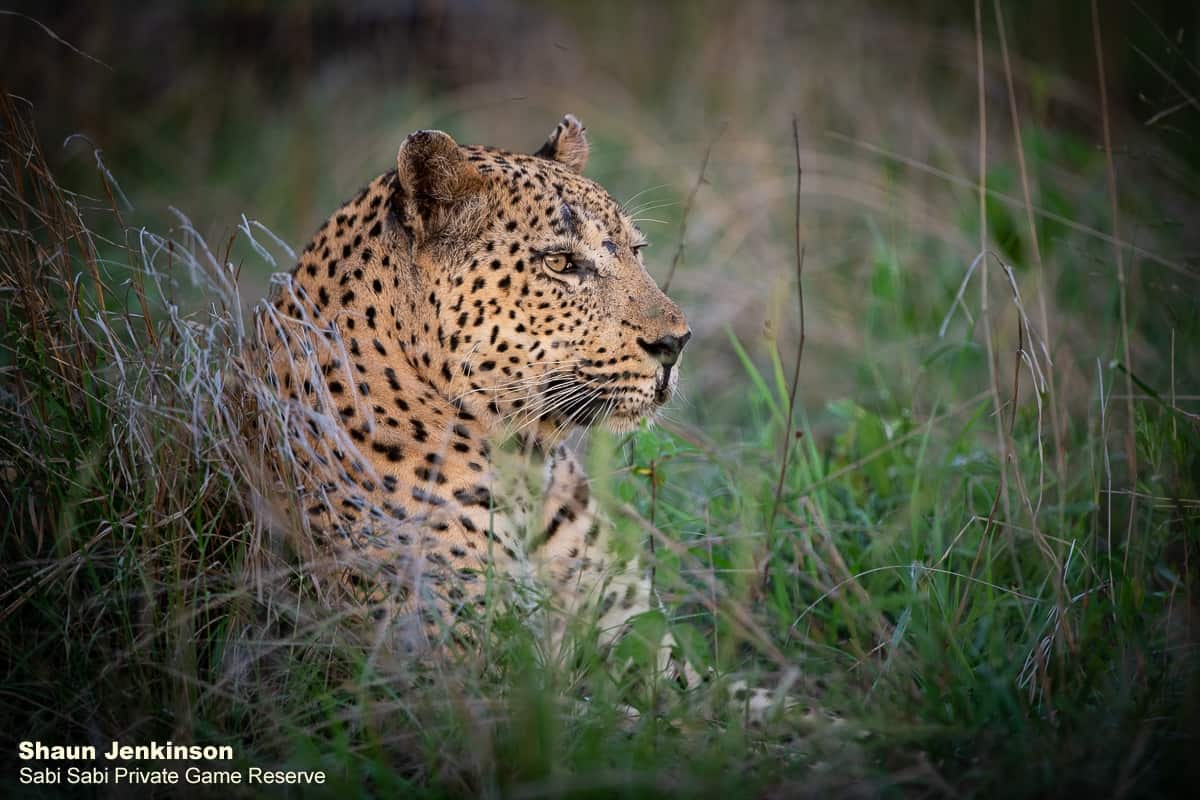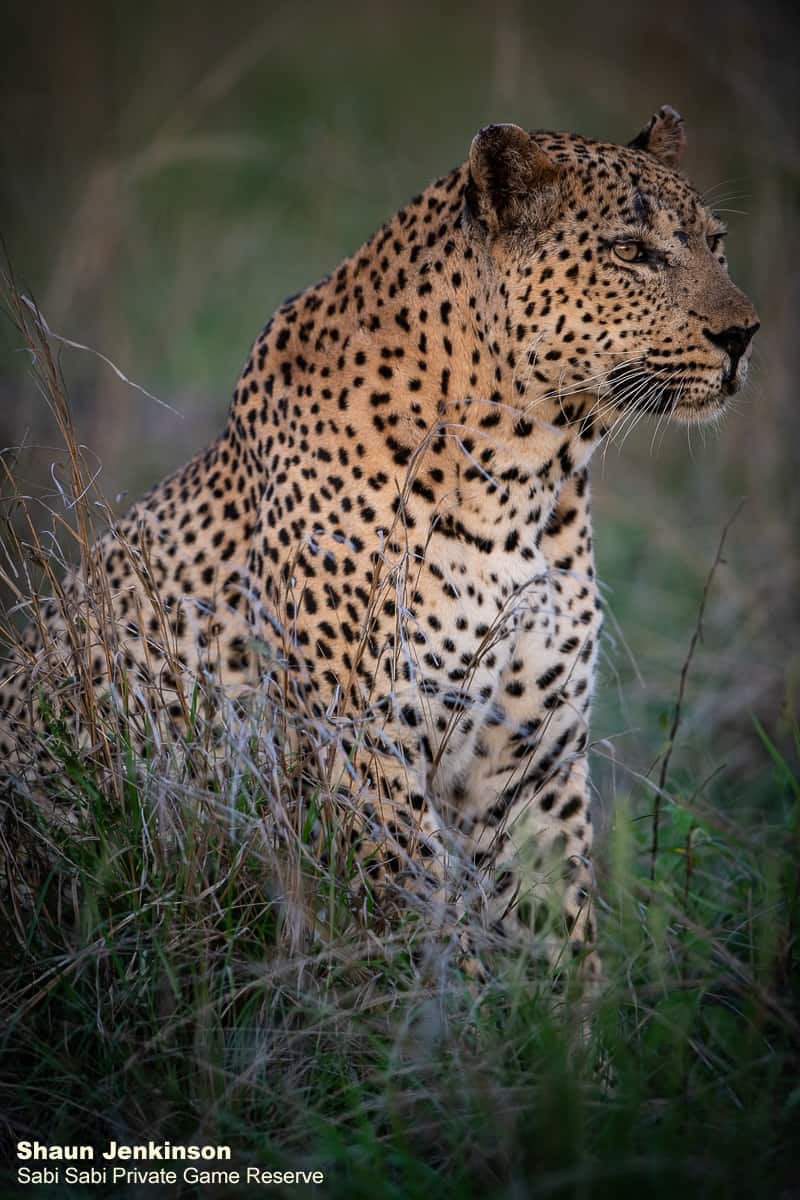 I don't know who got the bigger fright, the leopard or myself, as this was the last thing I was expecting to find when there were fresh signs of buffalo everywhere. I signalled to Daniel that I had just spotted a leopard and that it had moved into the dry riverine. We decided that it wouldn't be safe to try find him again as he had moved off into a dense riverine thicket. We explained this to the guests and asked if they would like us to try and find the leopard from the safety of the vehicle, to which they excitedly agreed to.
It wasn't long before we were back at the vehicle and ready to find the leopard. We drove to a nearby waterhole as the last time I saw the leopard he was moving in that direction. As we arrived at the waterhole, we were fortunate enough to find him quenching his thirst for a couple minutes before moving off back in the direction of the dry riverine.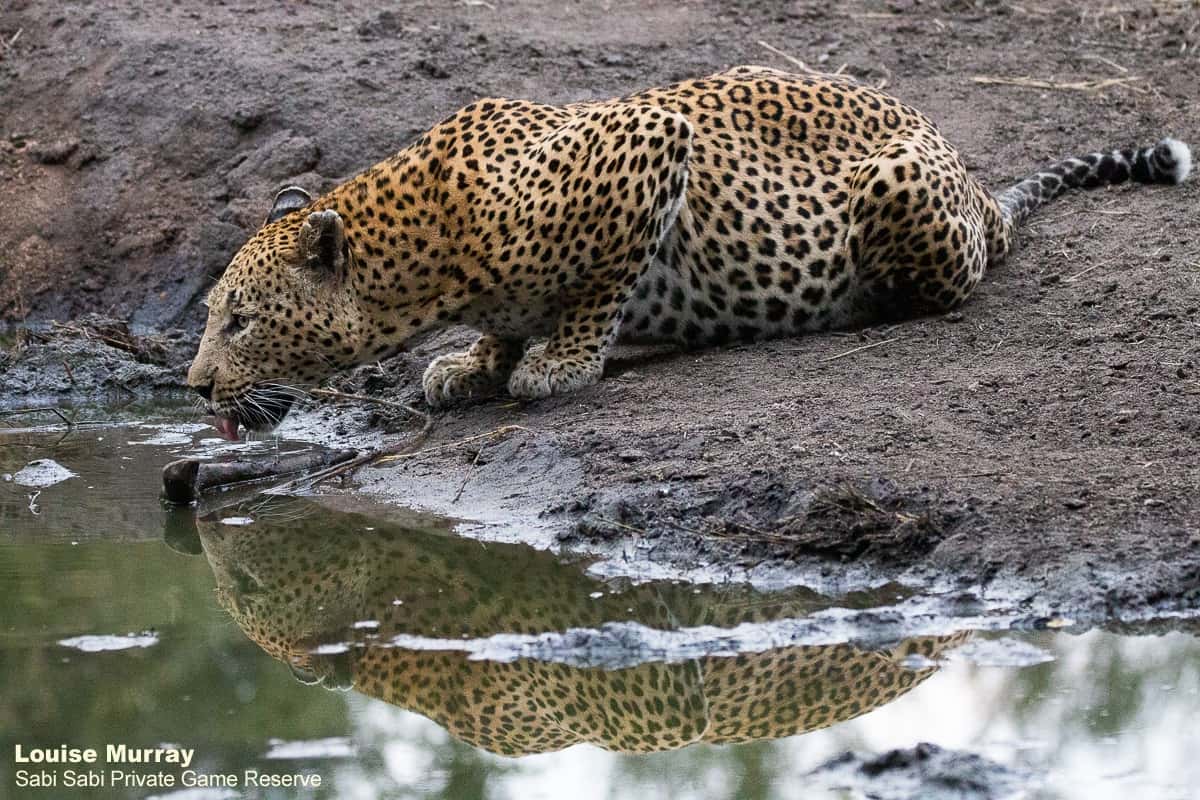 We were all extremely excited to have found the leopard again. Both myself and Daniel couldn't believe how lucky we were, and it just shows that you never know what to expect while in the bush. Here at Sabi Sabi, your next leopard could be just around the corner.
Blog by Shaun Jenkinson (Earth Lodge Ranger)