It had been a few safaris where I had not seen leopards, so we set off to hopefully find some.  This specific morning, we found tracks but unfortunately the tracks had been driven over so we were not able to properly identify if it was a leopard or not.
Myself and my tracker decided that in the afternoon we were going to focus all our energy in that area and find the elusive cats that had been hiding tremendously well for the last couple of days.
After having a meeting with all the rangers, they all decided that they were going to spread out in another part of the reserve and hopefully find something, but we were following our gut and sticking to the plan and off we headed into the area. Not long into the afternoon safari my tracker Lazarus spotted a female leopard's tracks on the road and it was relatively fresh. Our excitants immediately grew, and we were on a mission to find her. After following the tracks for some time, we came to a four-way junction and had no sign of where she went from there. With the incredible knowledge of the land, Laz told me to turn right – he has a good feeling – and just like that, there she was walking down the road! All the hard work paid off and we were all extremely happy to see her and spend some time with her.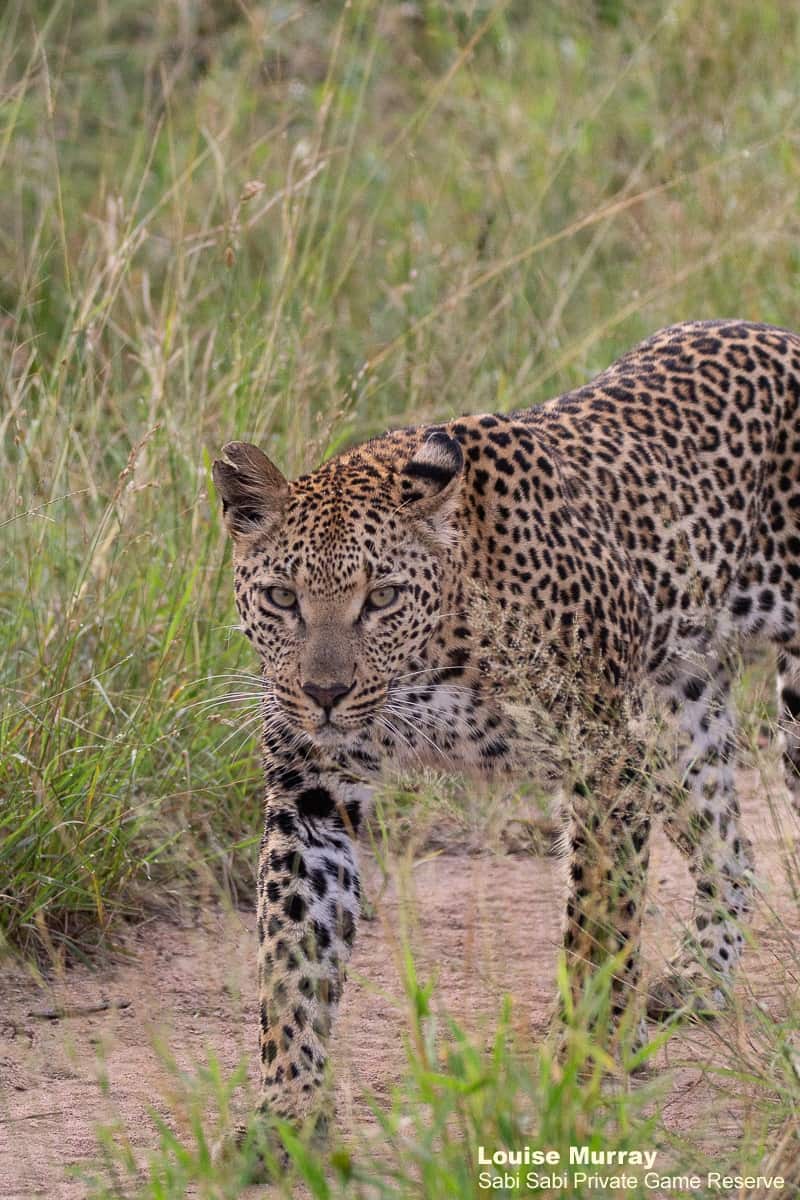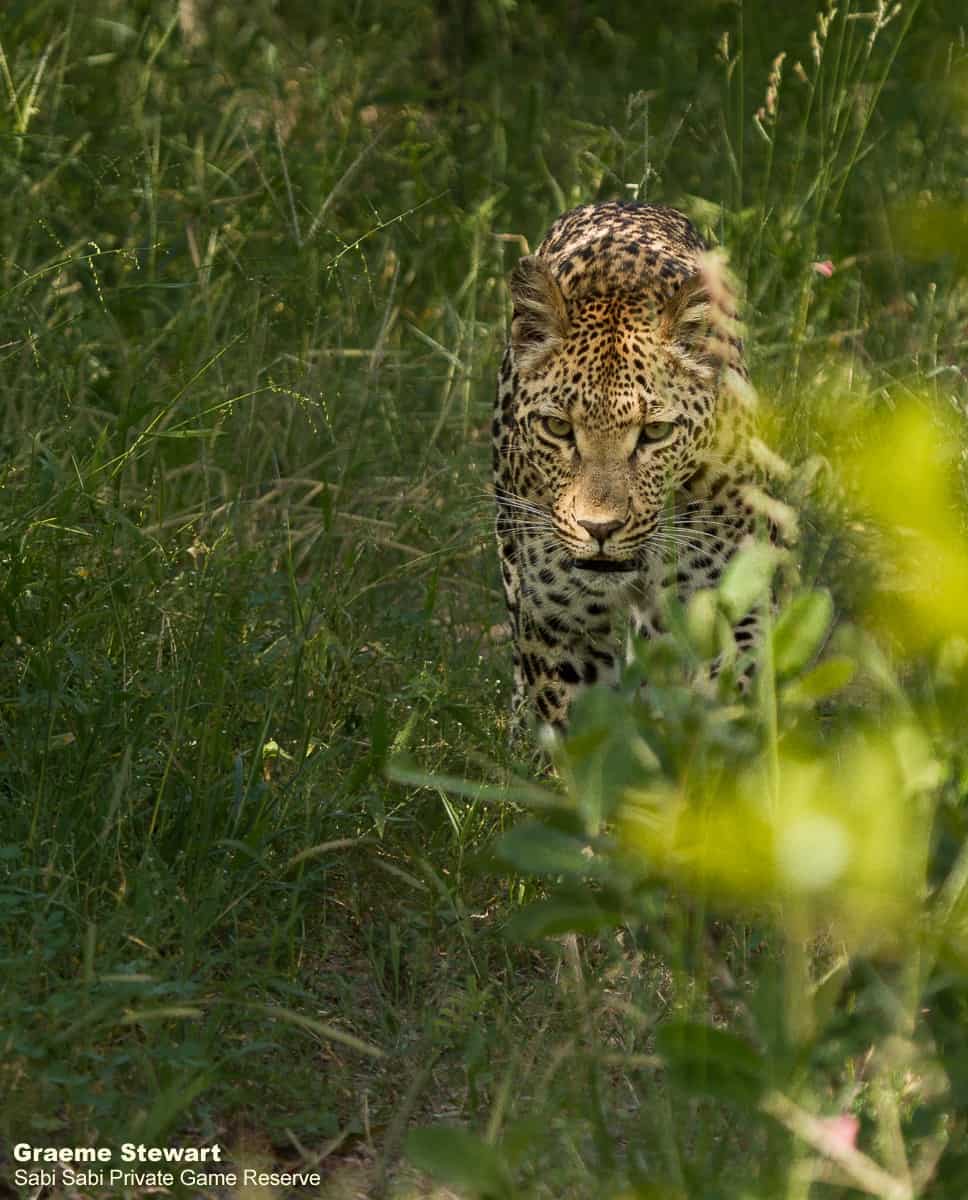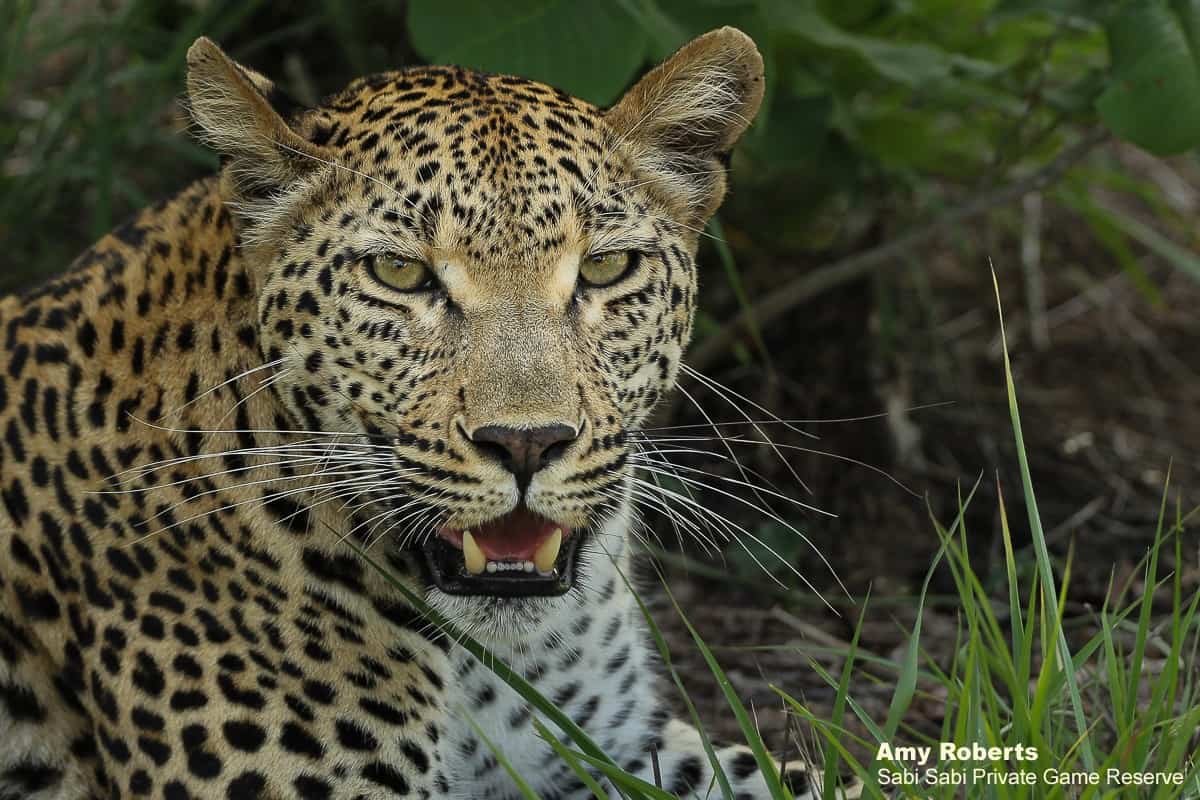 After following her for a short while, Laz told me to stop.  There's another leopard!!  There he was, a massive male lying in the grass 20 meters from us.  To this day, I have no idea how he spotted the leopard.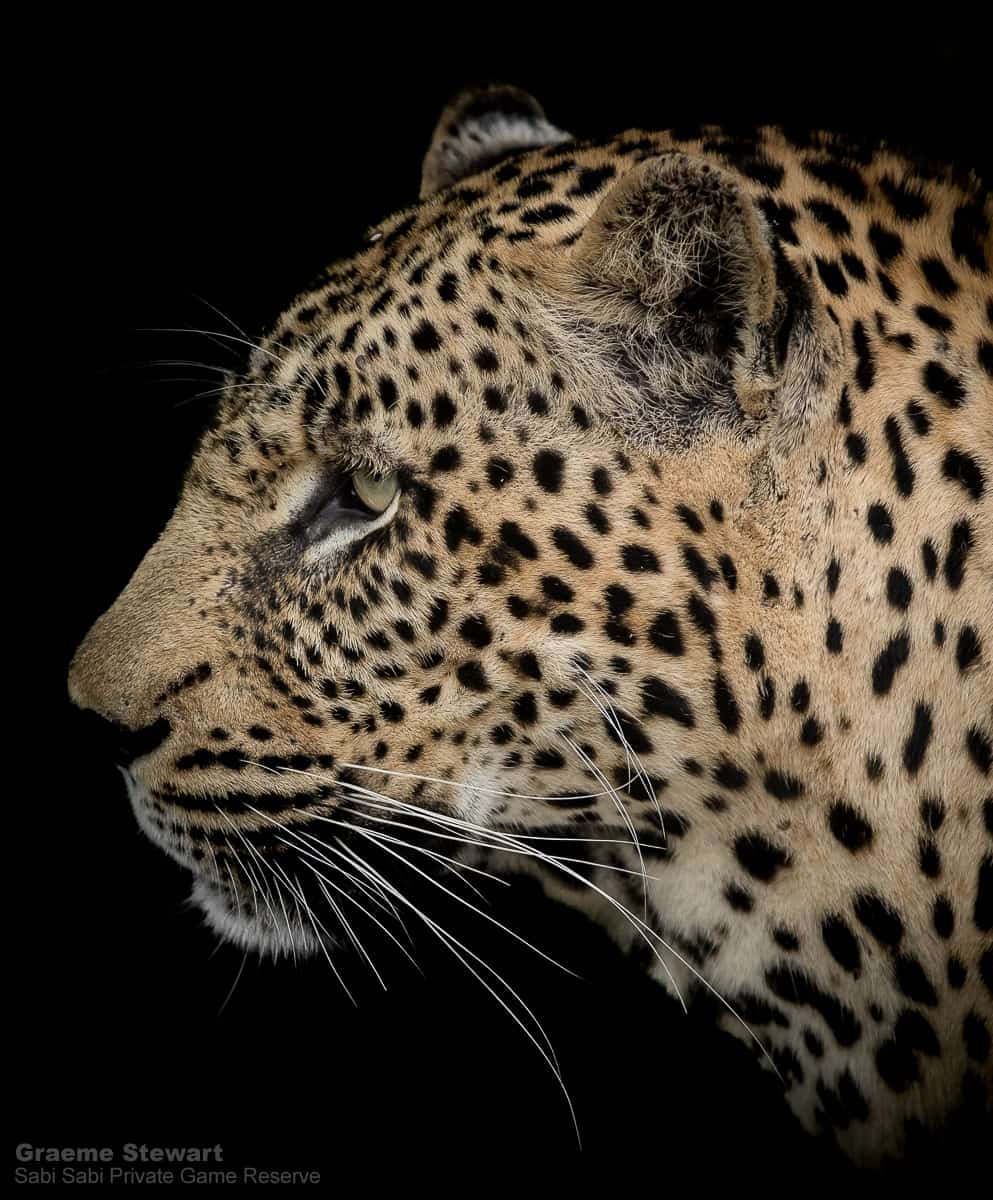 So, after some time with no leopard sightings, we had seen 2 in less than 3 hours and all thanks to our guts and perseverance and knowledge from my tracker.
A perfect day on Sabi Sabi.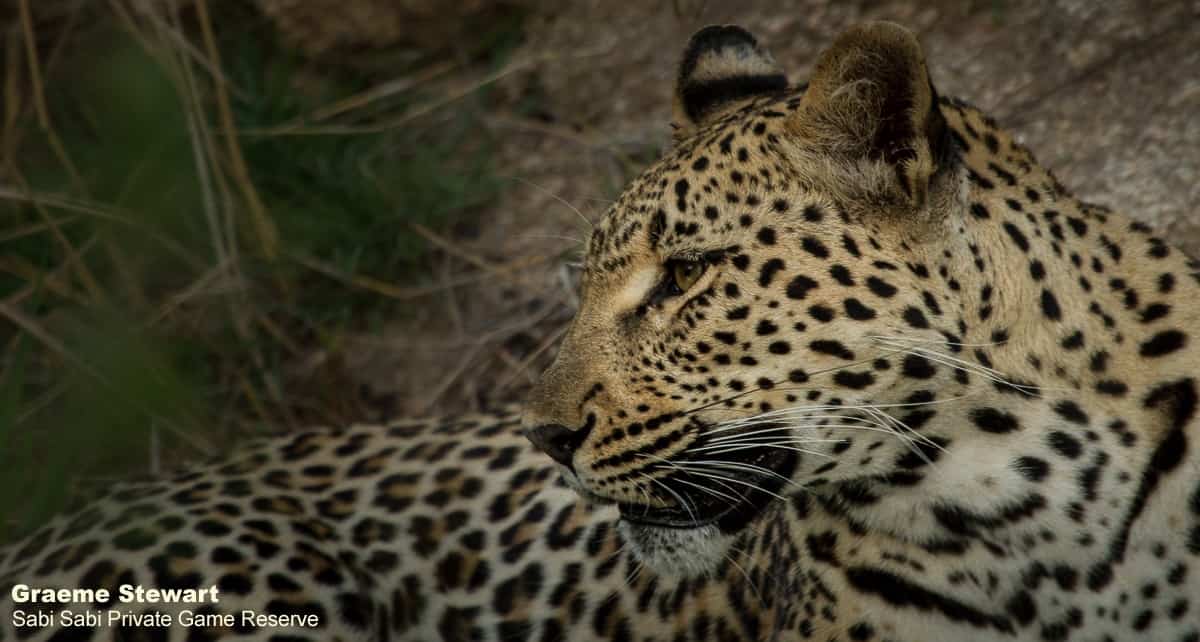 Blog by Graeme Stewart (Bush Lodge Ranger)