Mornings are starting to look a lot like a winter wonderland here in the bush as we prepare for a new season.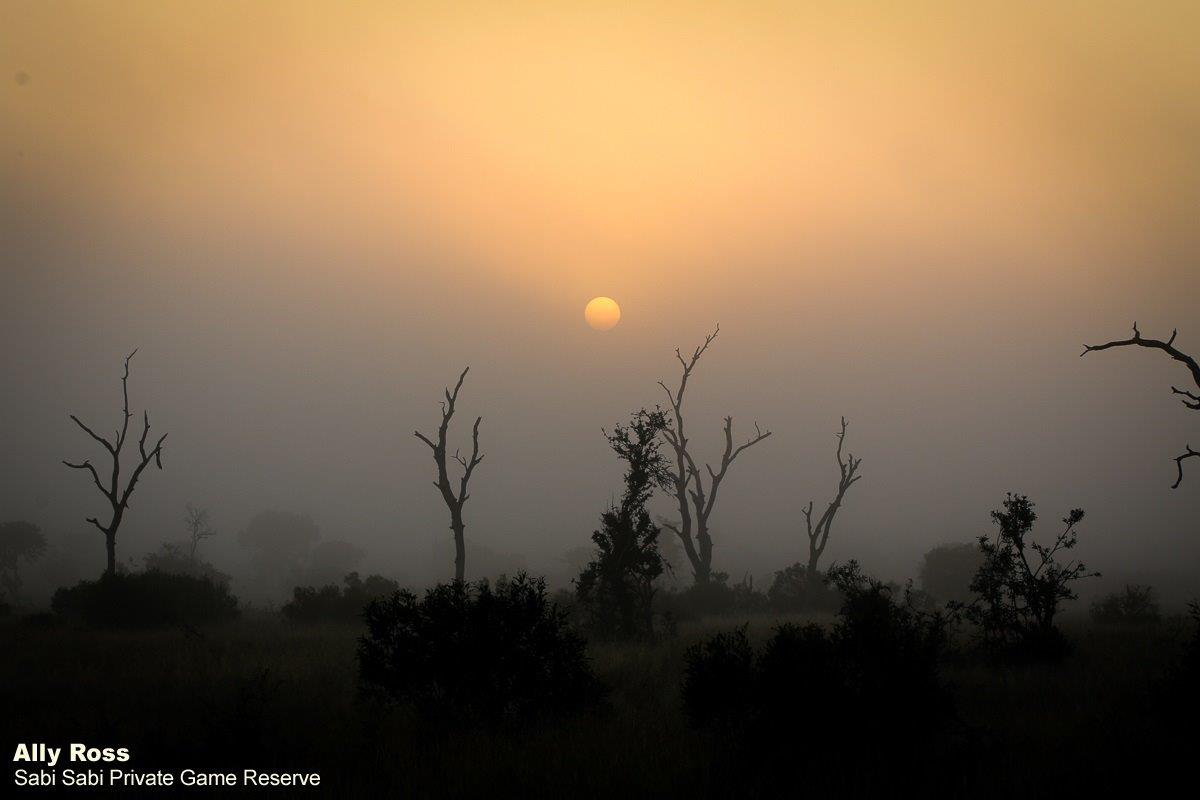 After some very vocal activities and loads of movement as seen from their tracks, we eventually caught up with the four N'waswishaka male lions and the Southern Pride lioness  as they were lounging around on some rocky outcrops, looking like they have had a good feast in the past couple of days.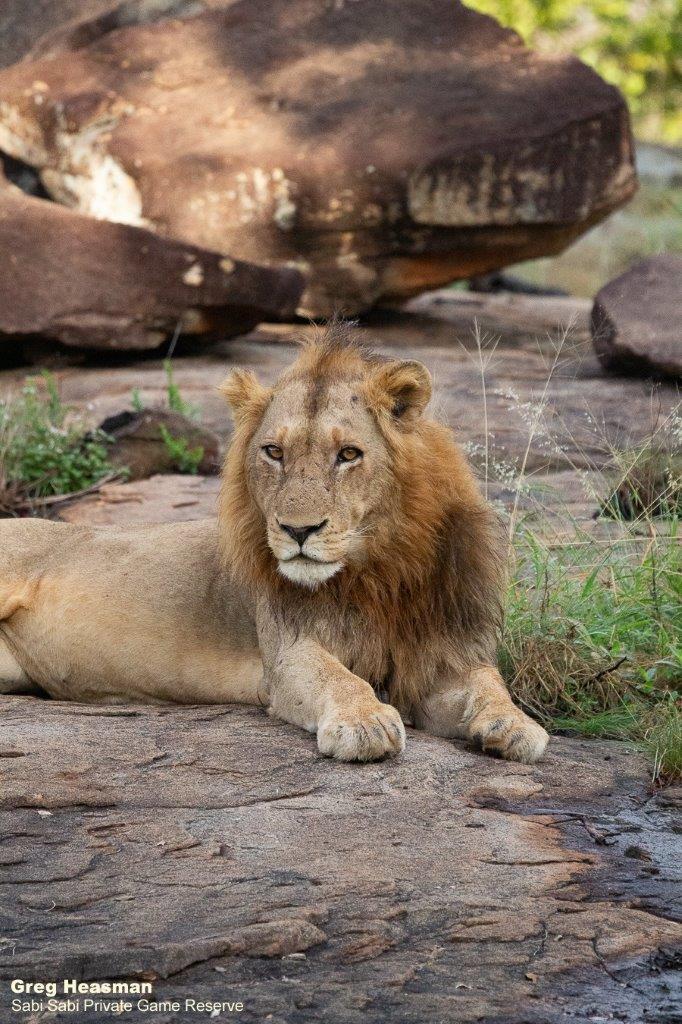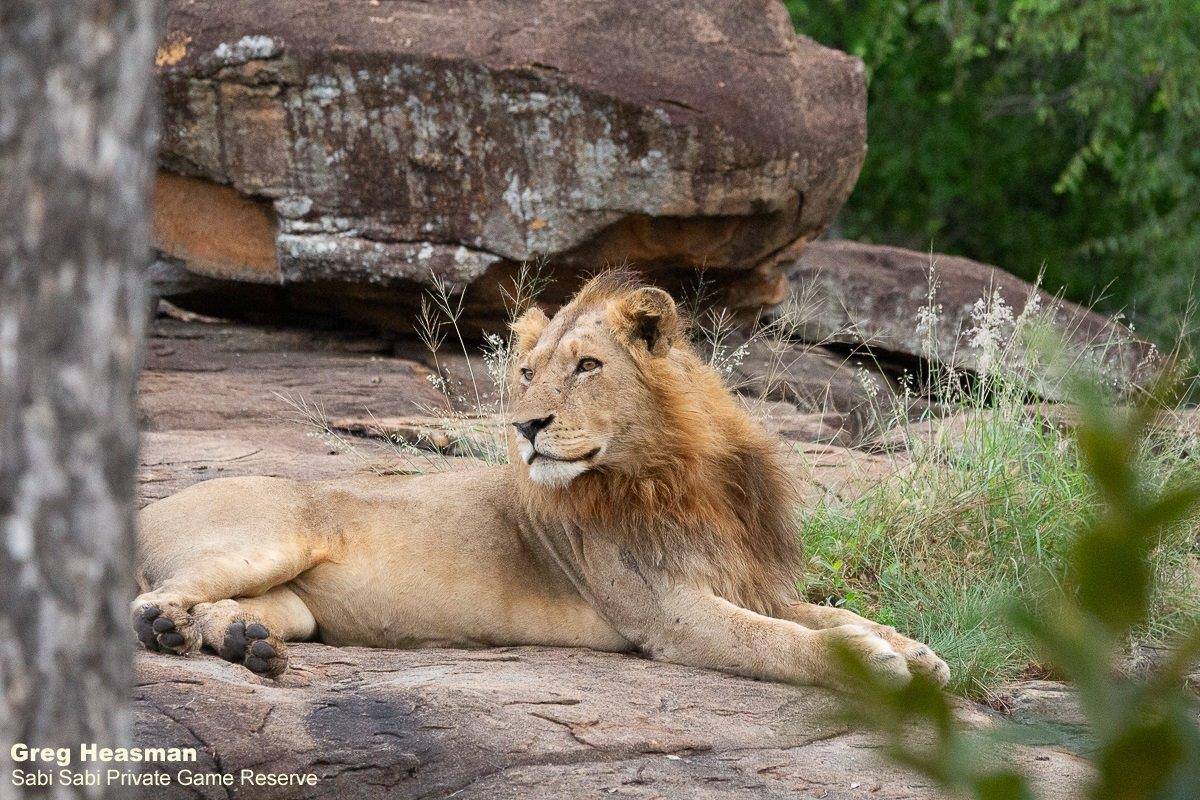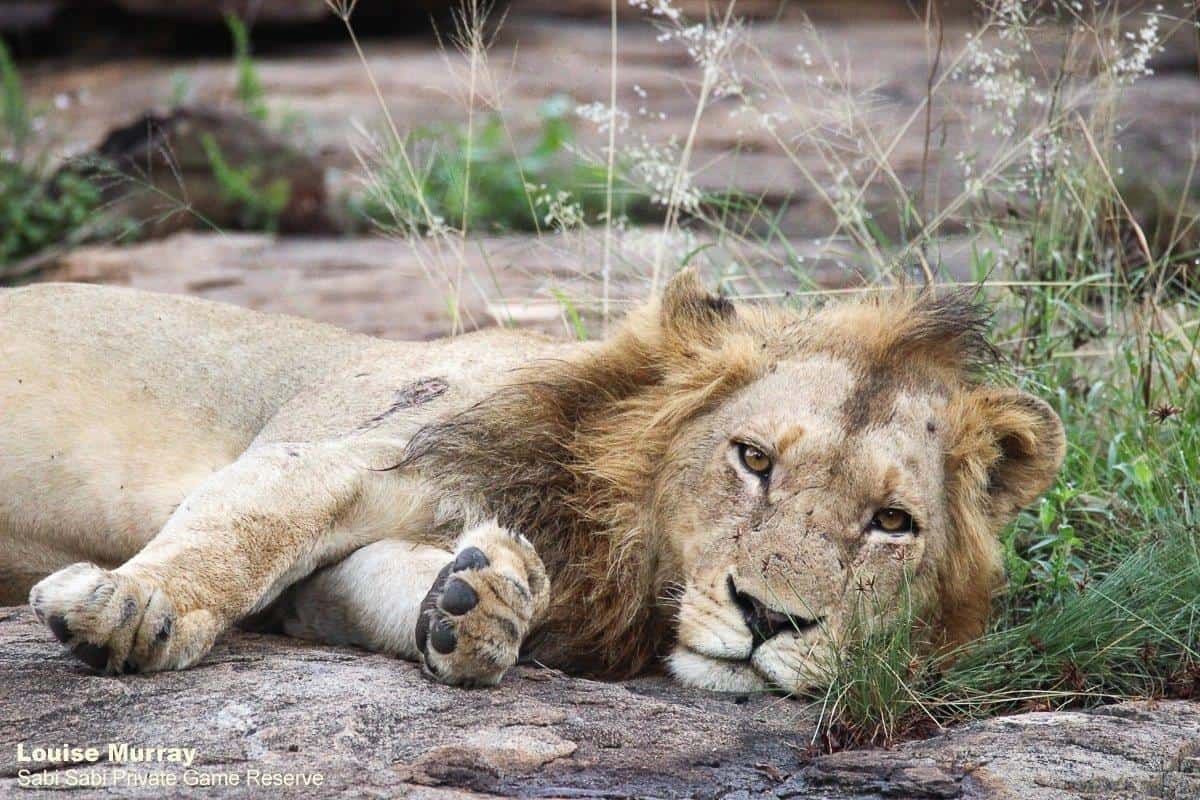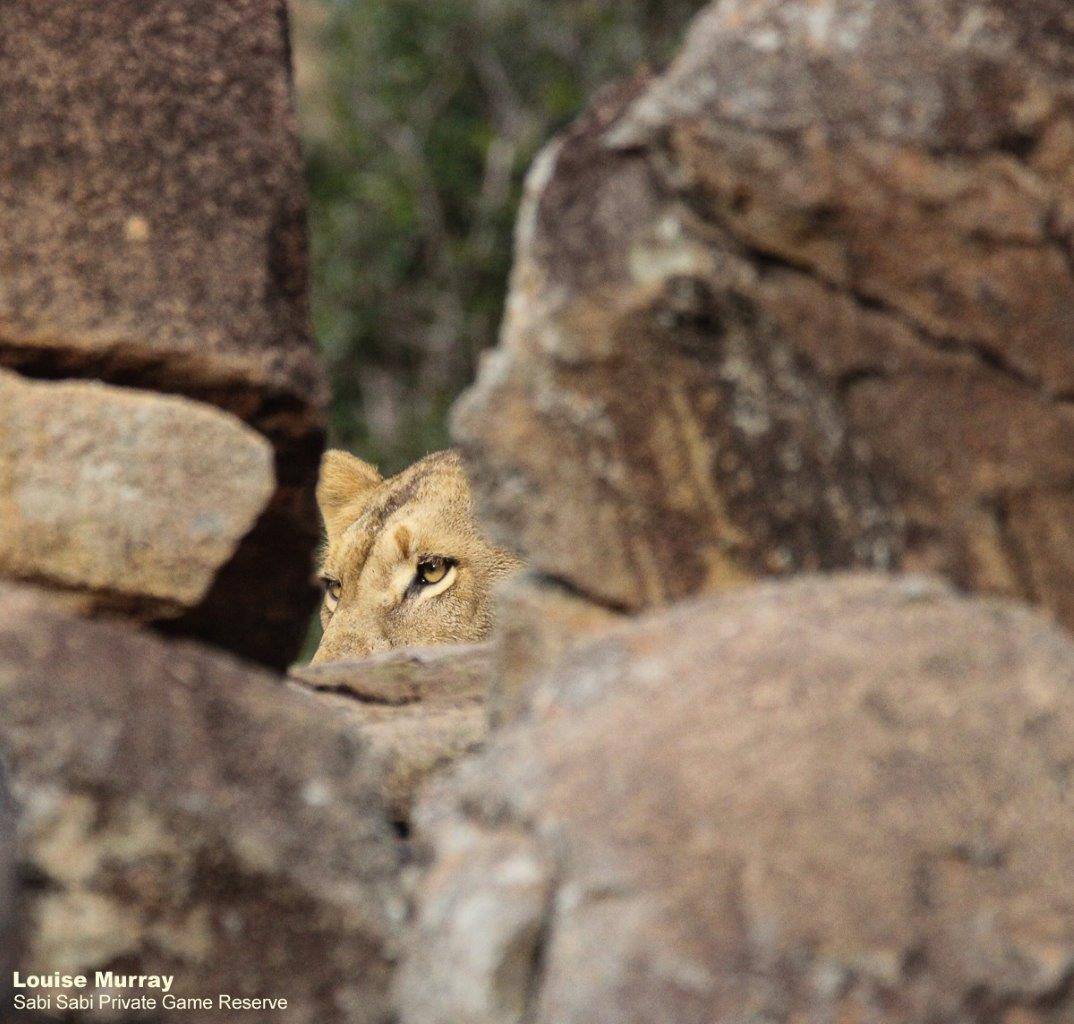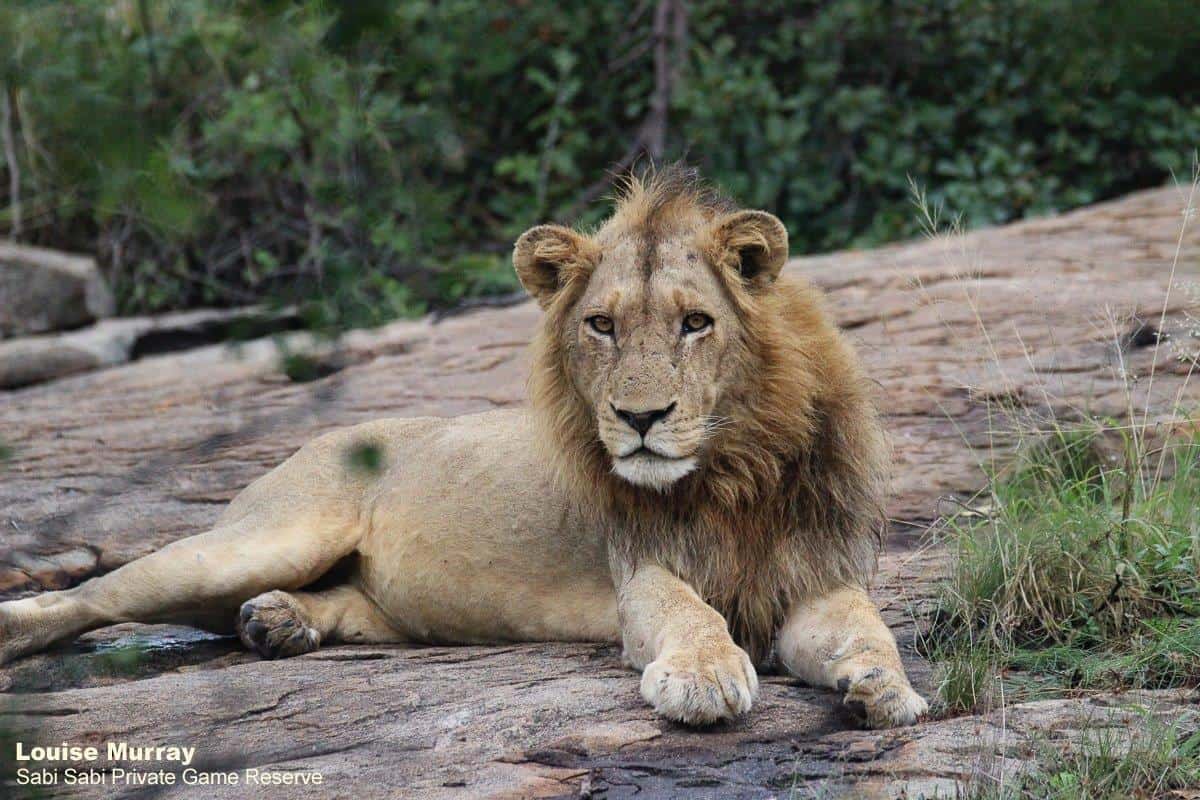 Early one morning, while still brushing our teeth, we heard the alarm calls of some monkeys around the lodge. Within seconds we rushed to the sounds only to find some fresh tracks of a male leopard.  We followed them into the riverbed and back out – we lost them and all had gone quiet now. We decided to set a route and check all the areas he would have popped out on, lucky for us we found some fresh tracks again coming out from the block heading right down the road, finding Maxabeni scent marking and checking burrows for any potential meals.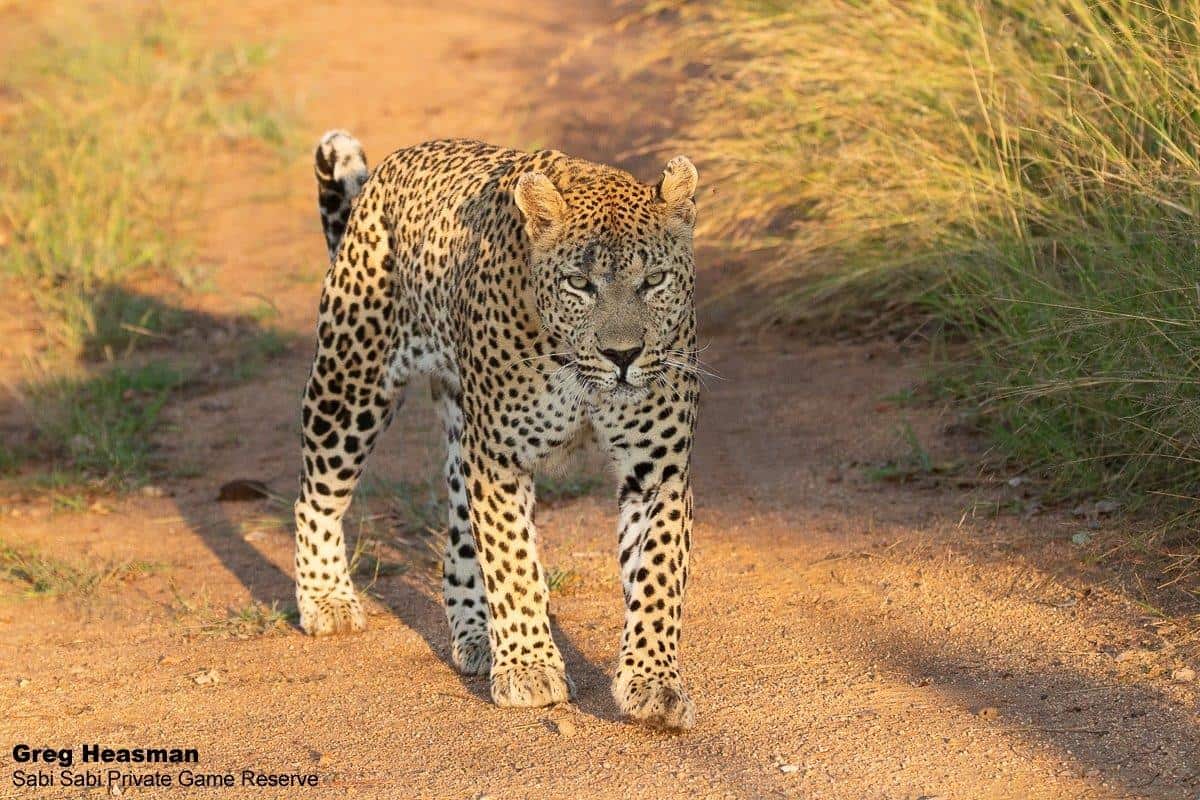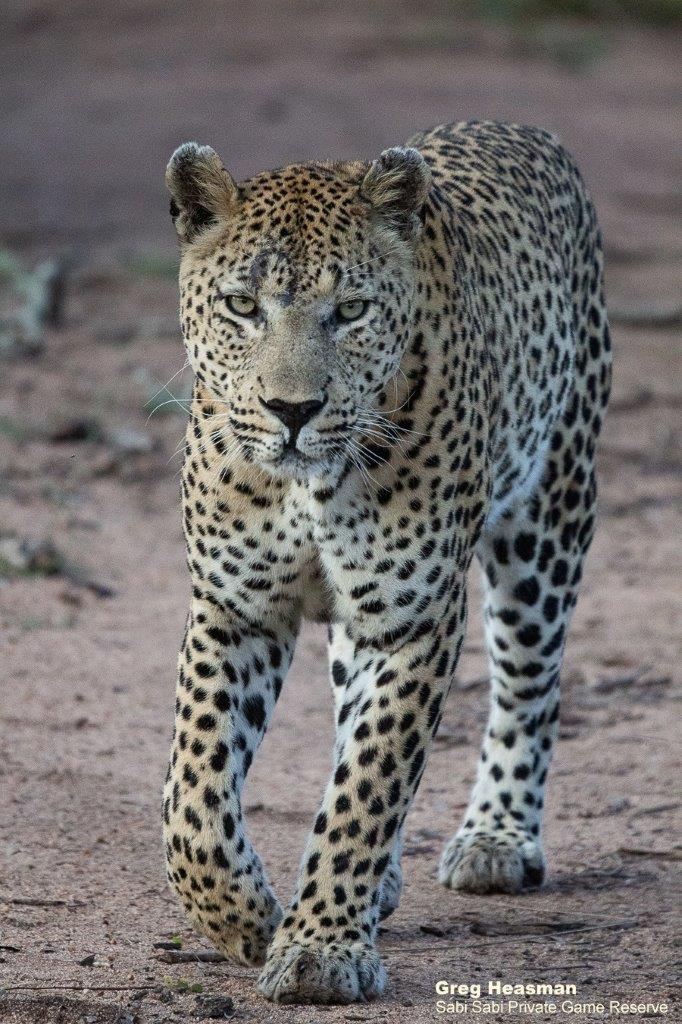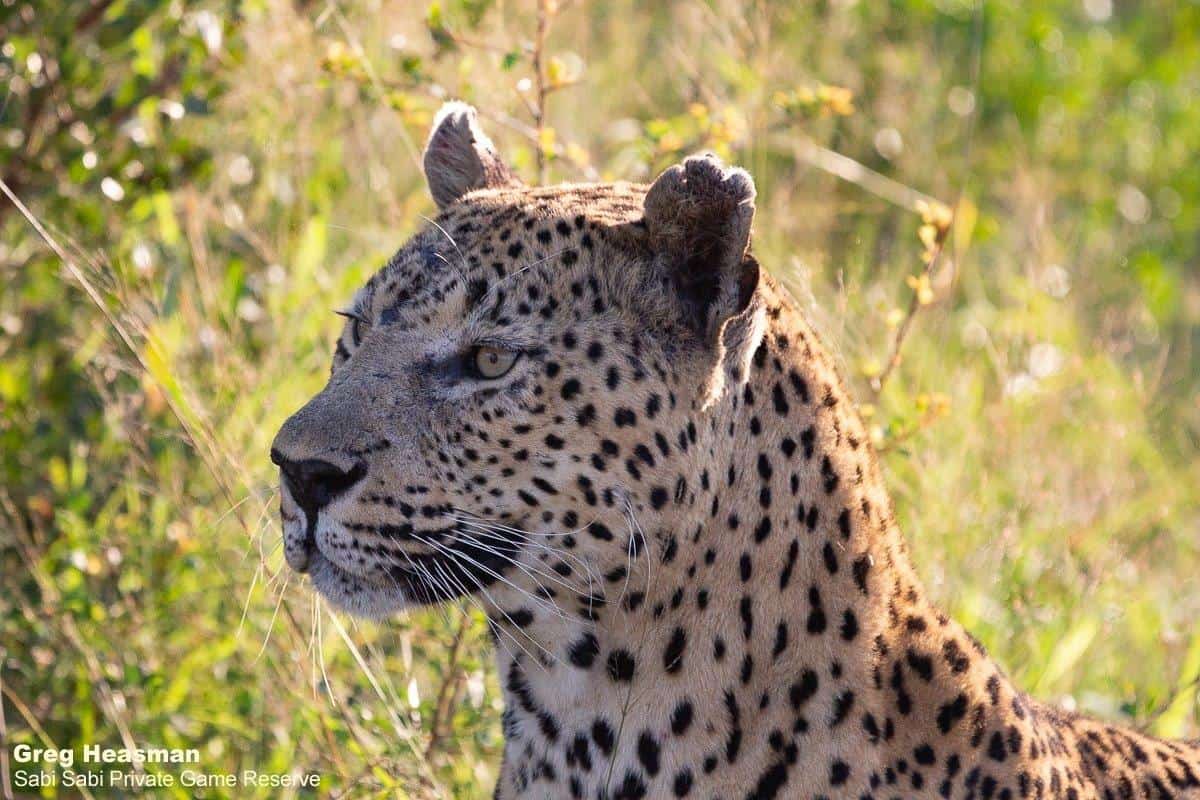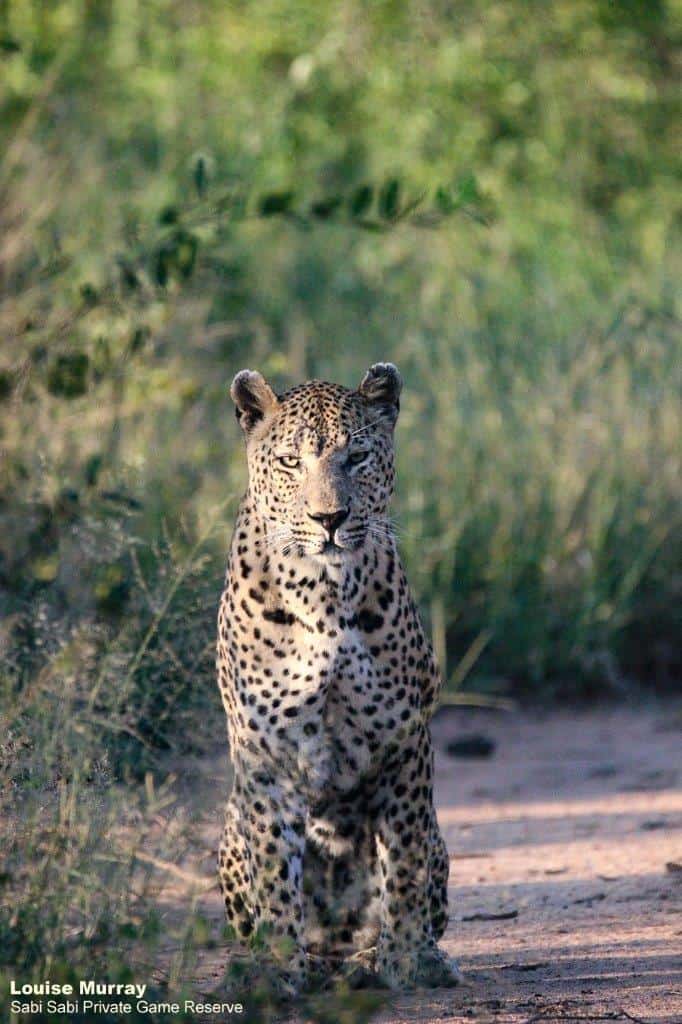 Ally's routine of late has been to spend five minutes listening to the birds and enjoying the smaller things of the bush. Whilst watching a Hamerkop fish, the distinct sound of a Natal Spurfowl pierced through the morning. She stopped for a moment and decided to head toward the alarm only to hear a call seldom heard here on the reserve. A Side-stripped Jackal barks behind the now annoyed White Dam male leopard.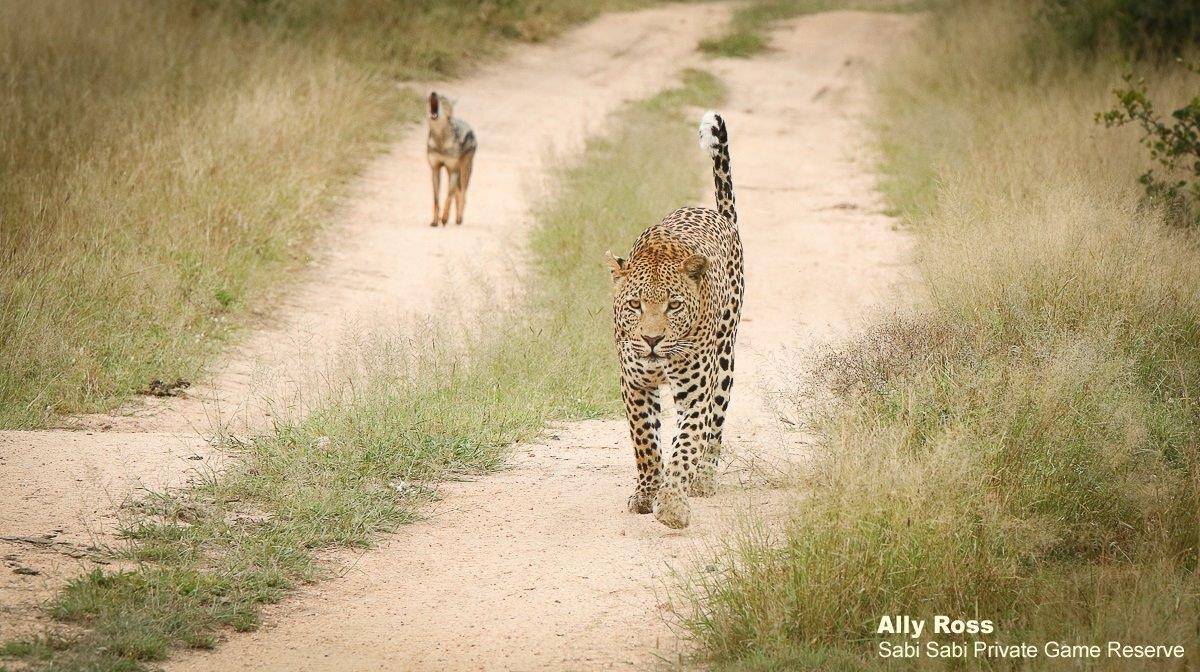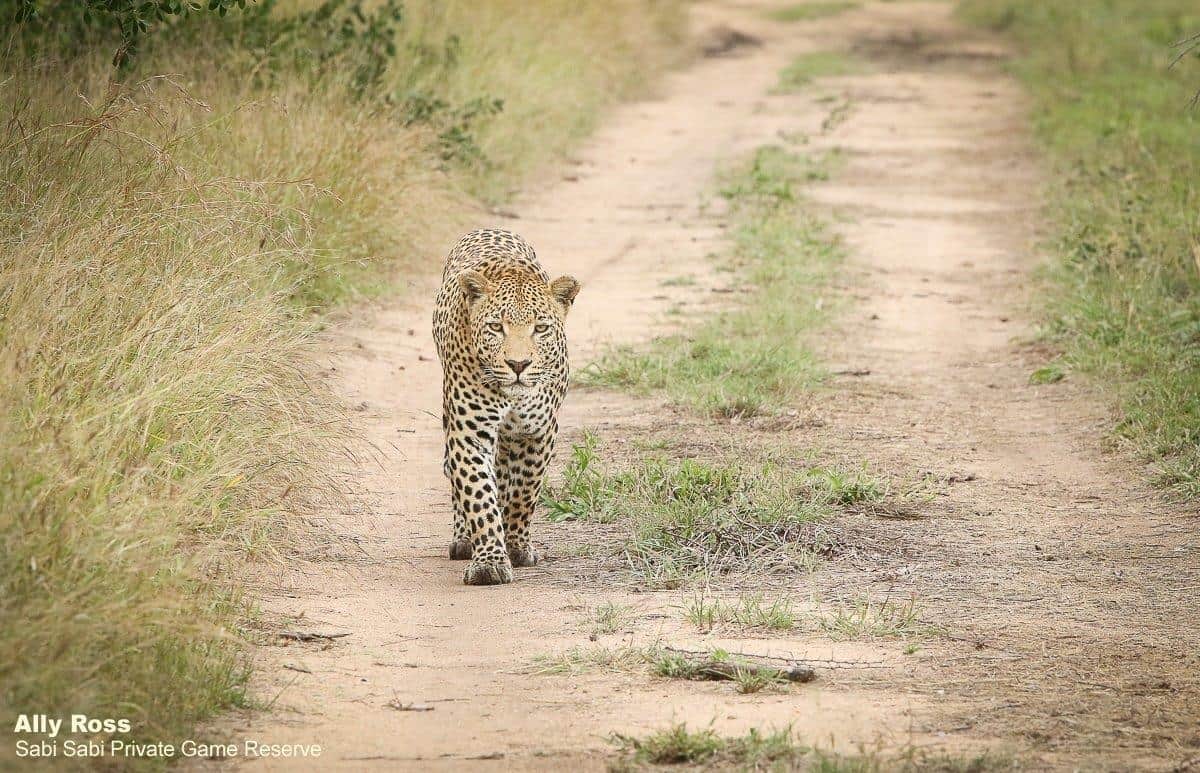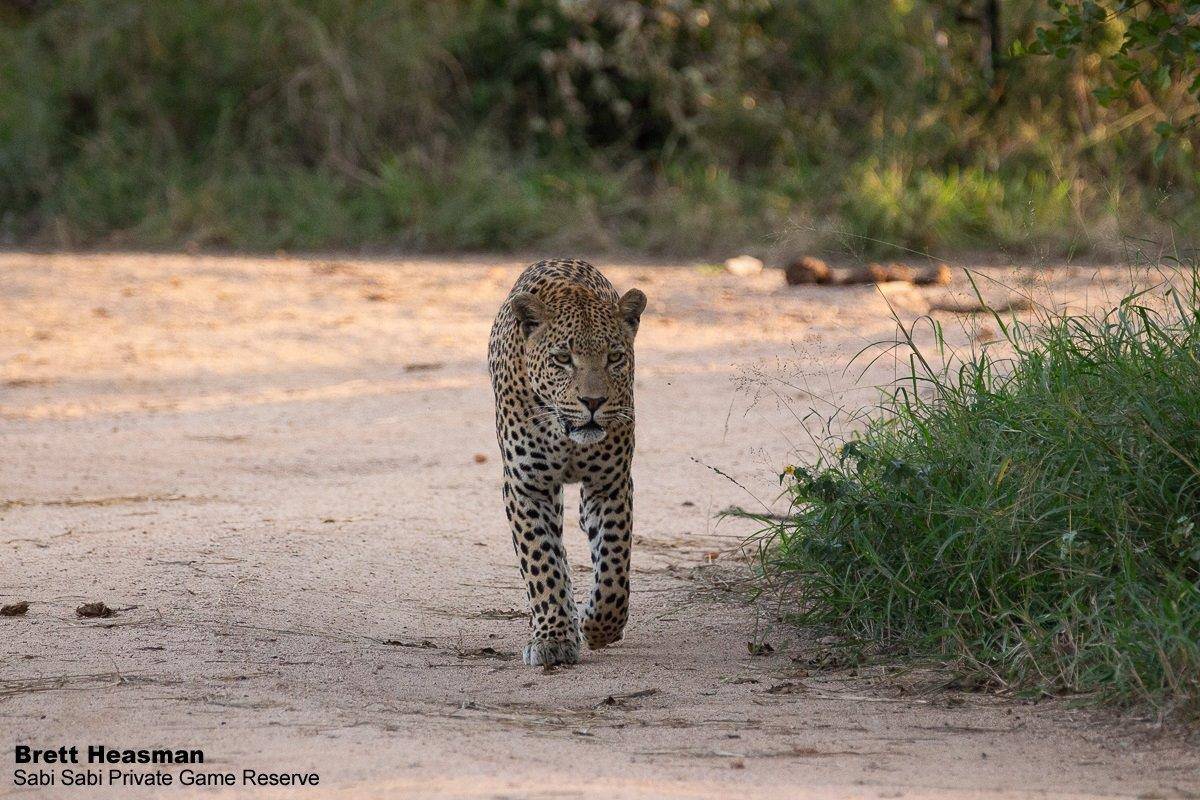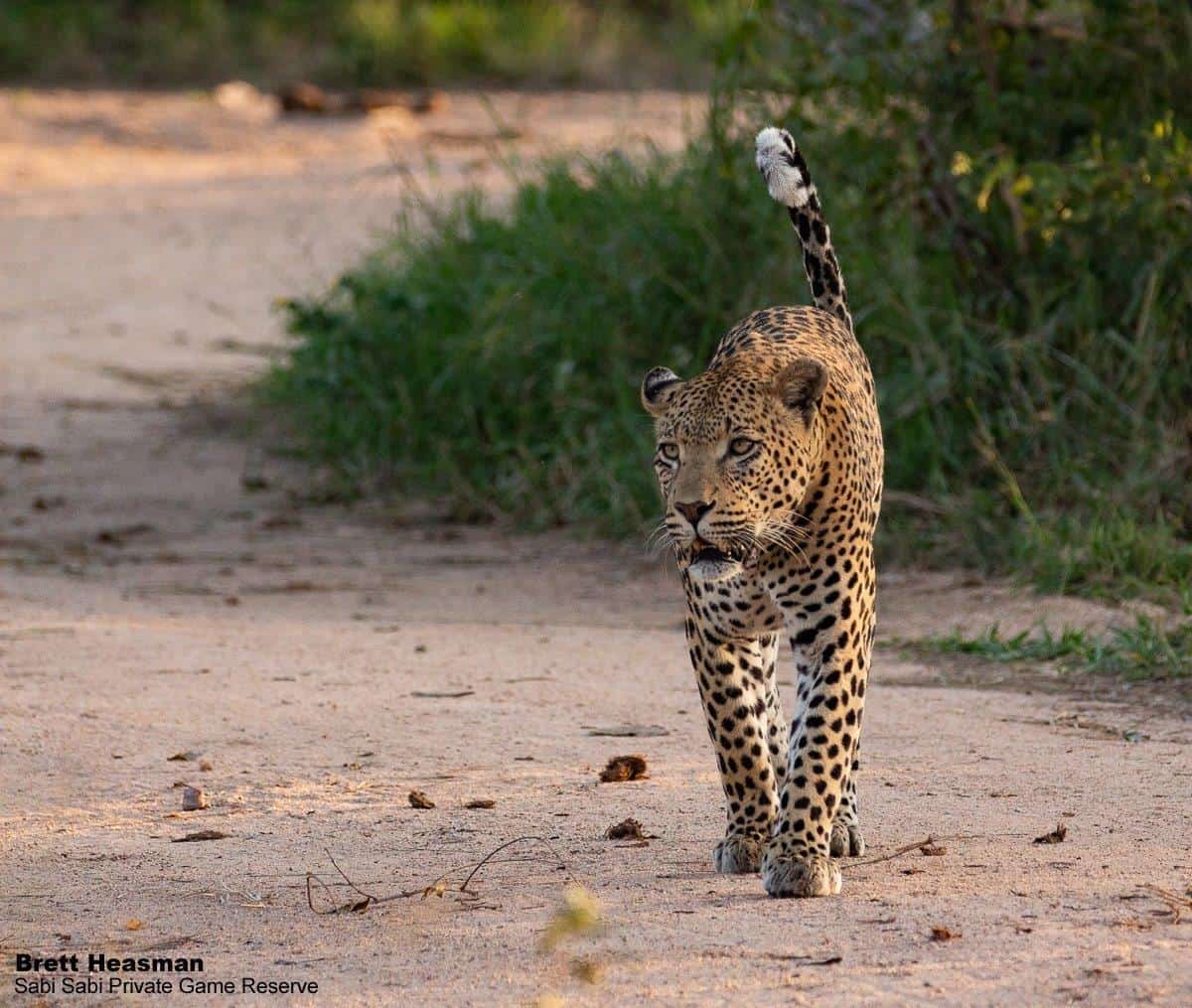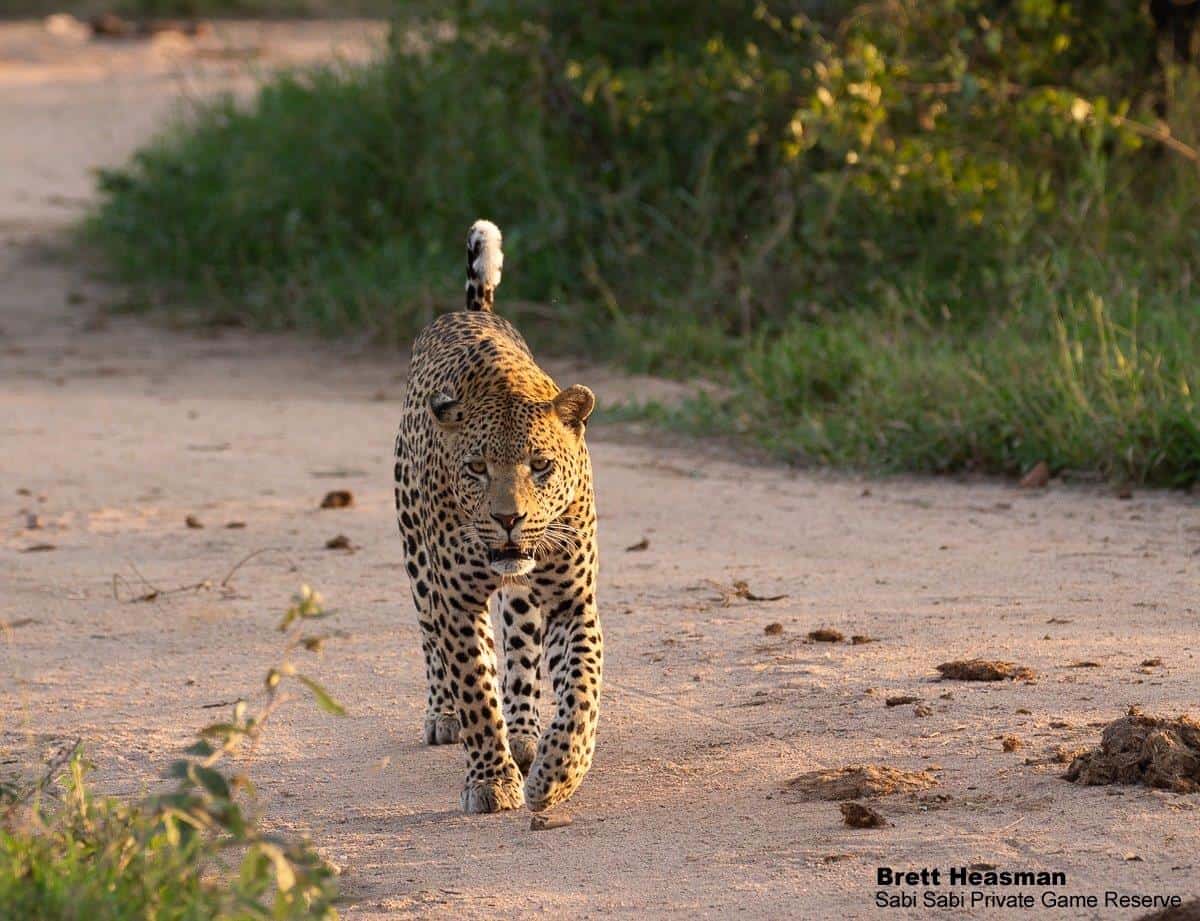 After a long period of time without seeing Kigelia and her tiny cub, we got lucky and found mom and cub.  Read about the sighting in Ally's blog, "Look less, find more".
A few days later, after some dedicated searching, we found Kigelia again, making her way into a riverbed where she had a little rest before moving off again.  Illuminated by the last light of the evening before heading out in search of food.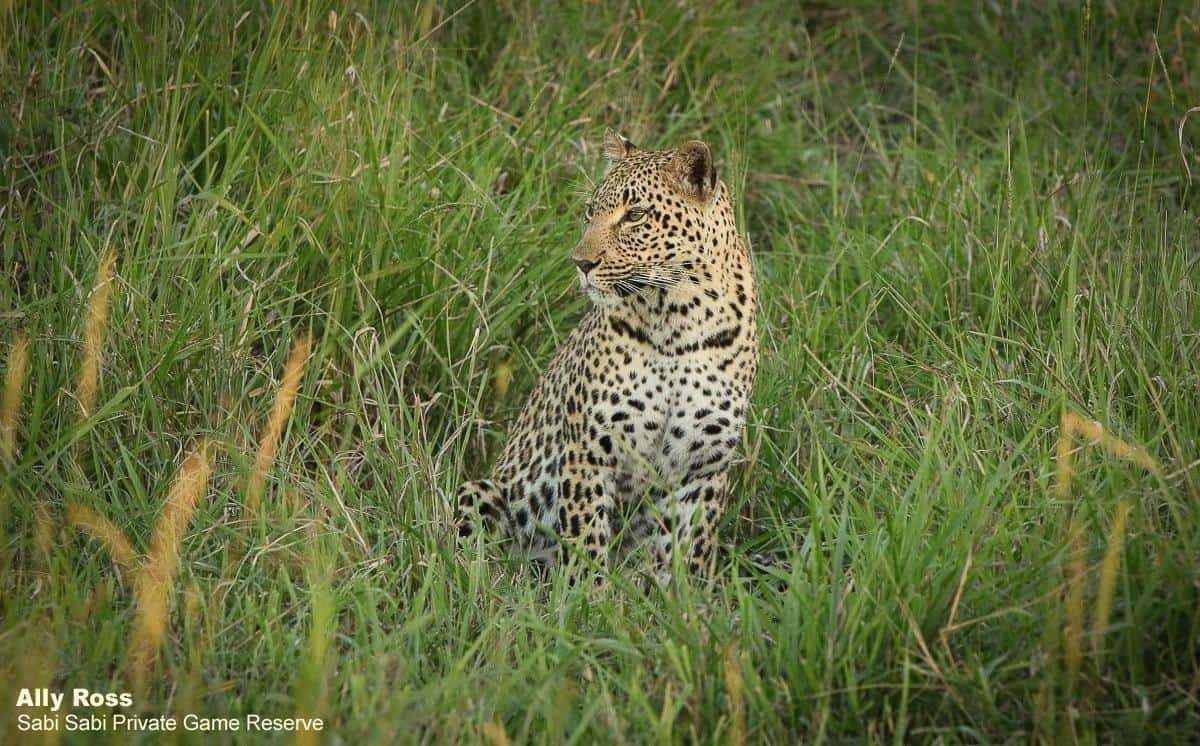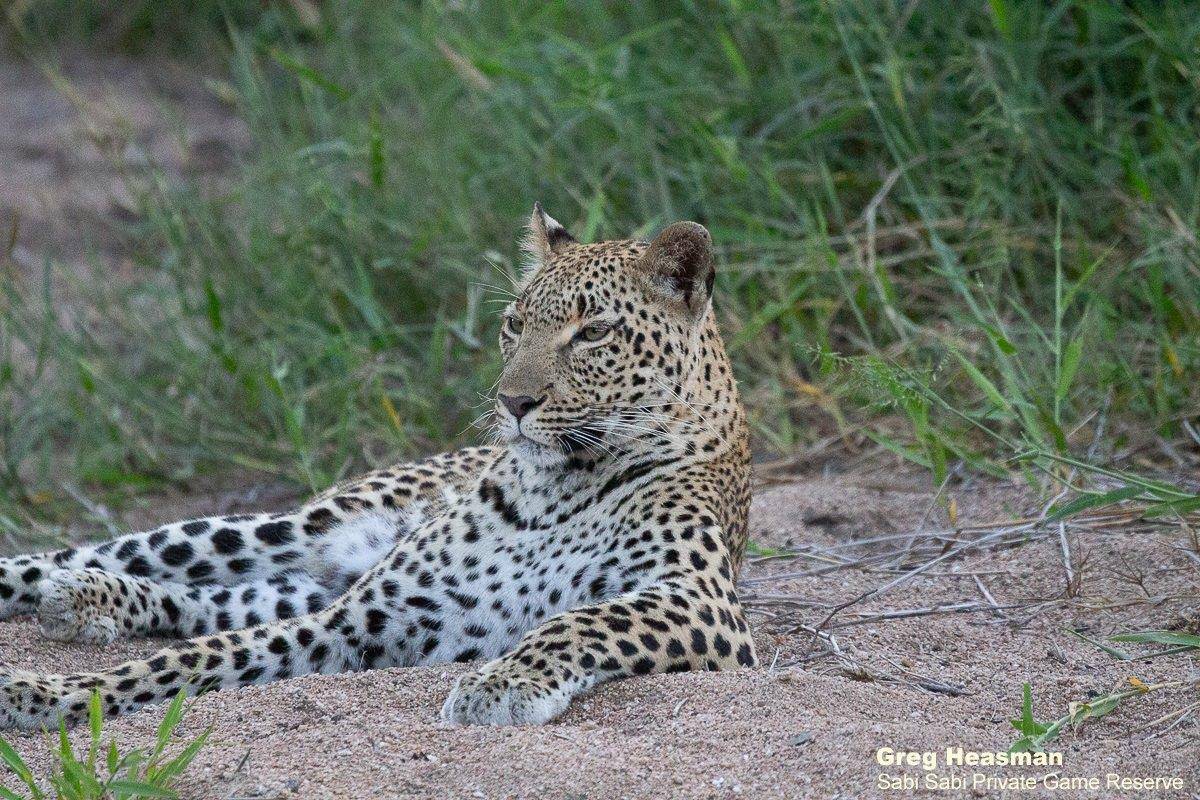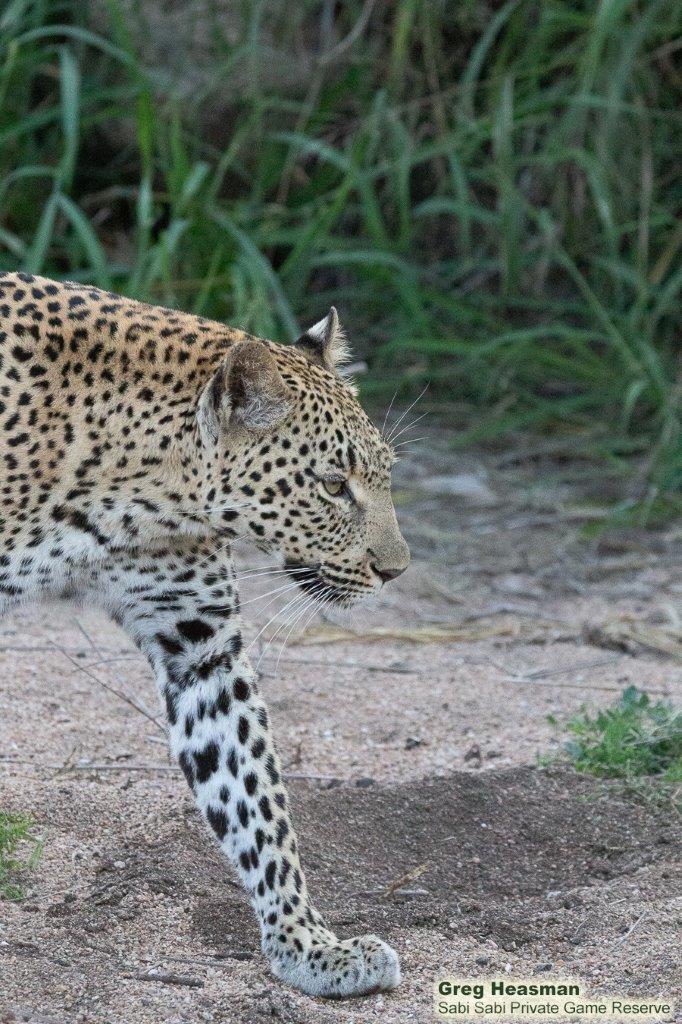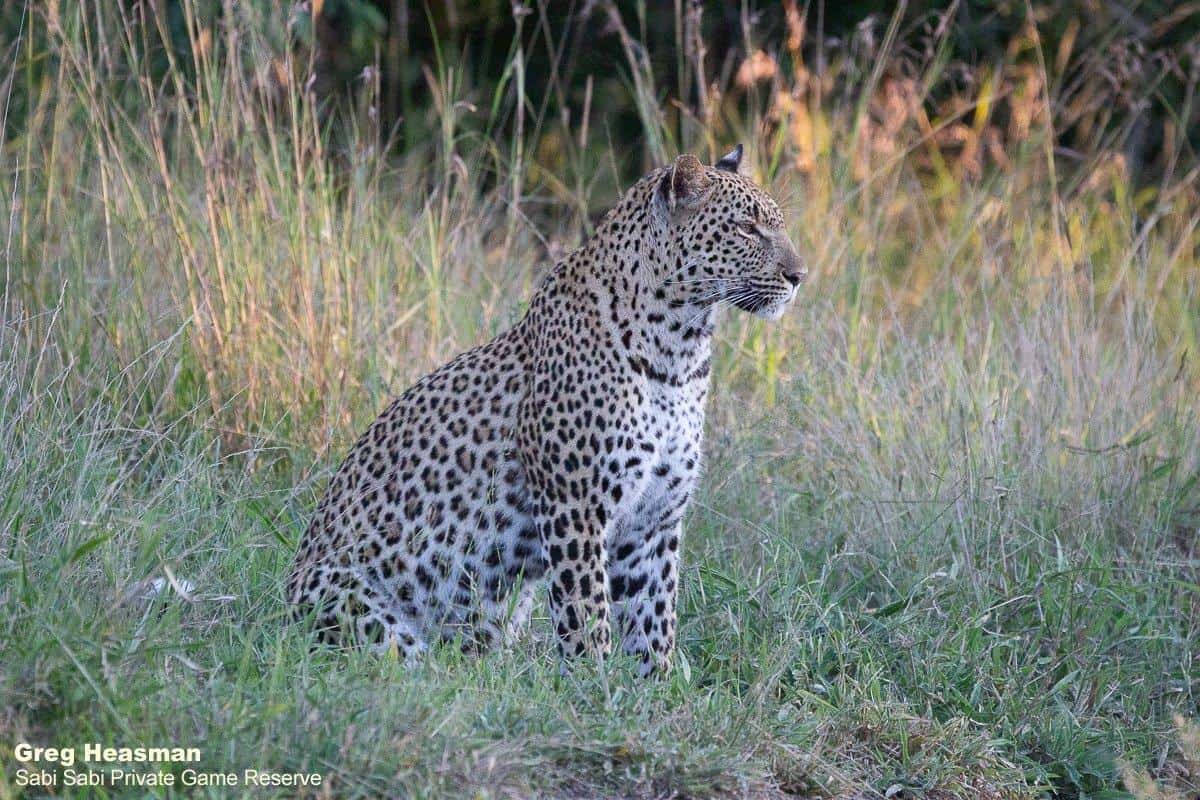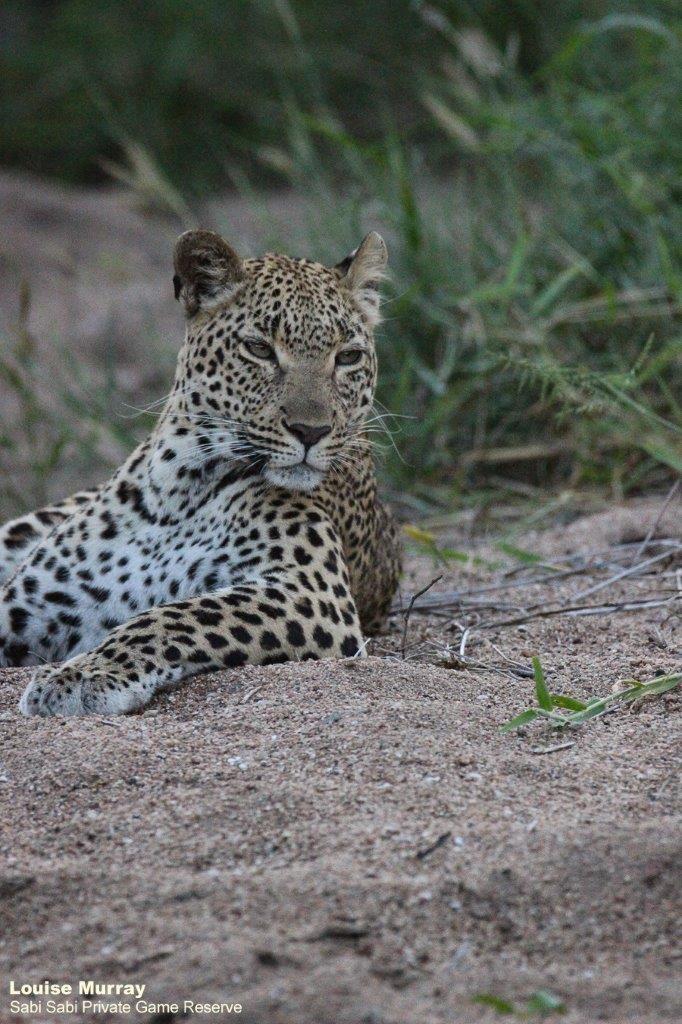 Some White-headed Vultures and Marabou Storks hang around a kill site… An amazing sighting of these magnificent birds!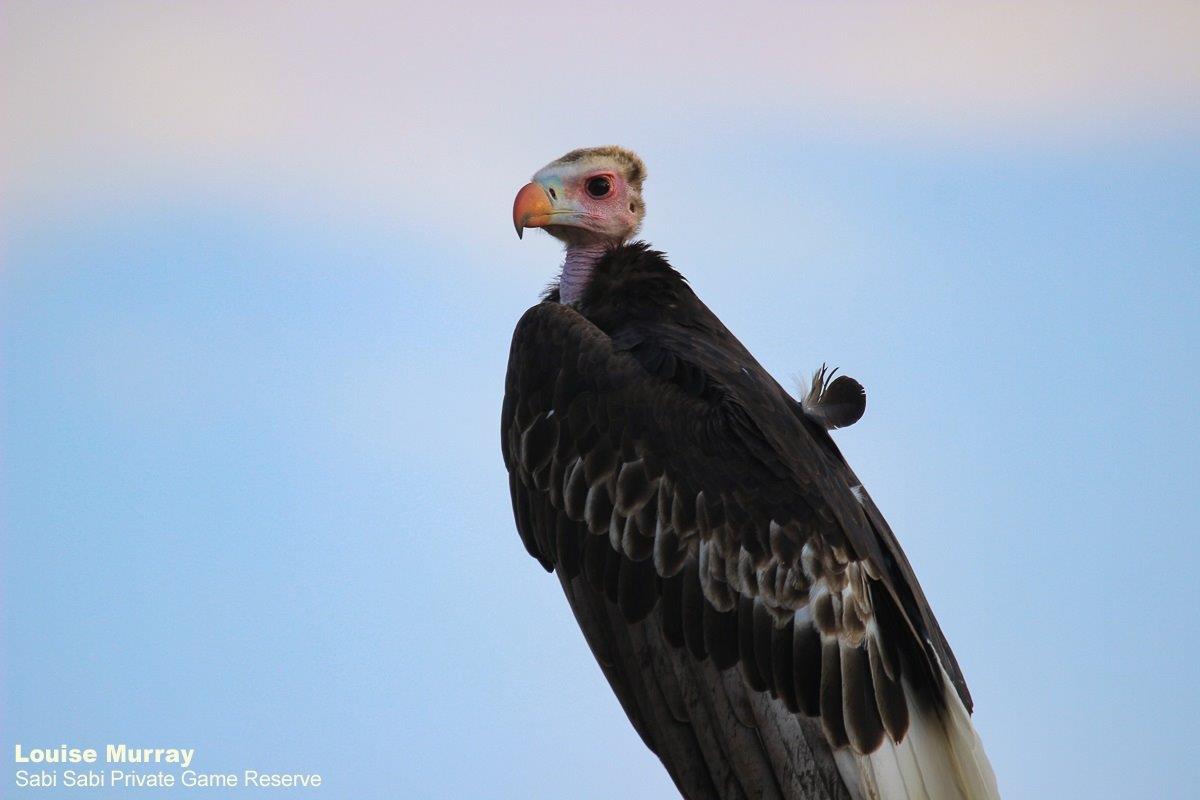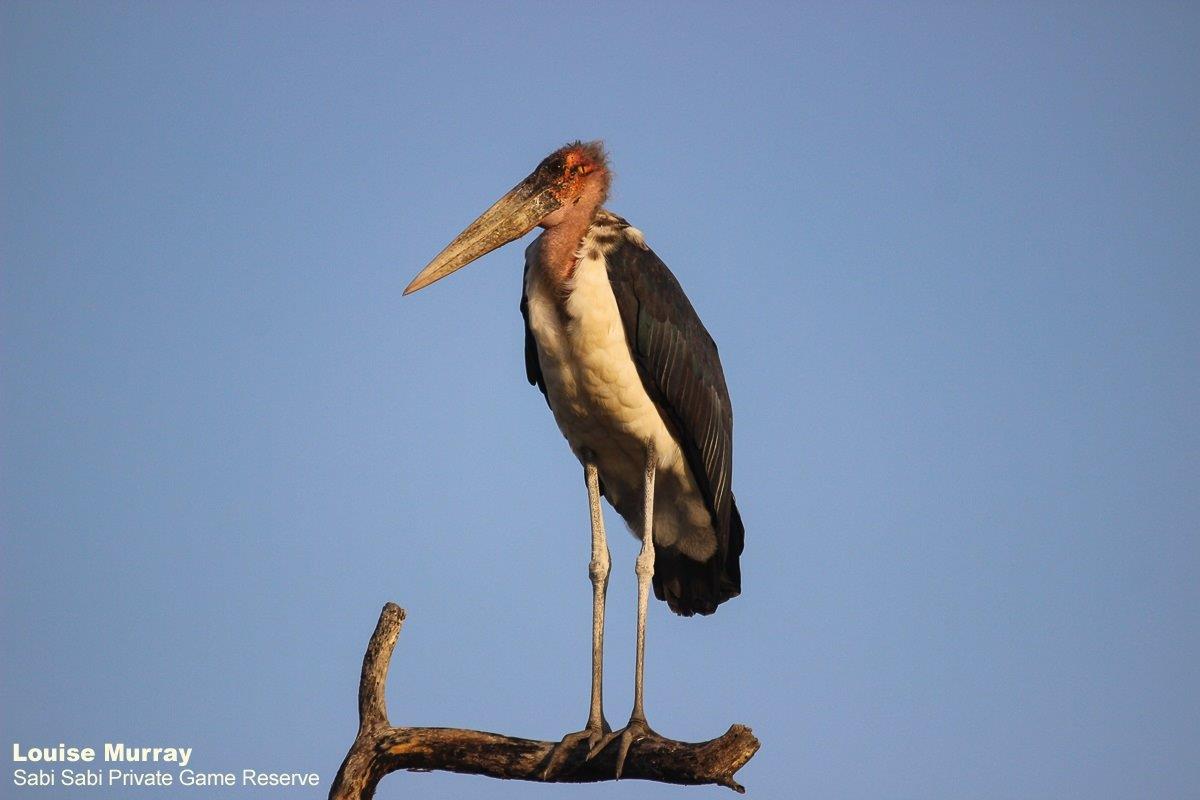 We found some sleepy wild dogs lying in the riverbed right in front of Bush Lodge.  They didn't stay very long as a large elephant bull came strolling by.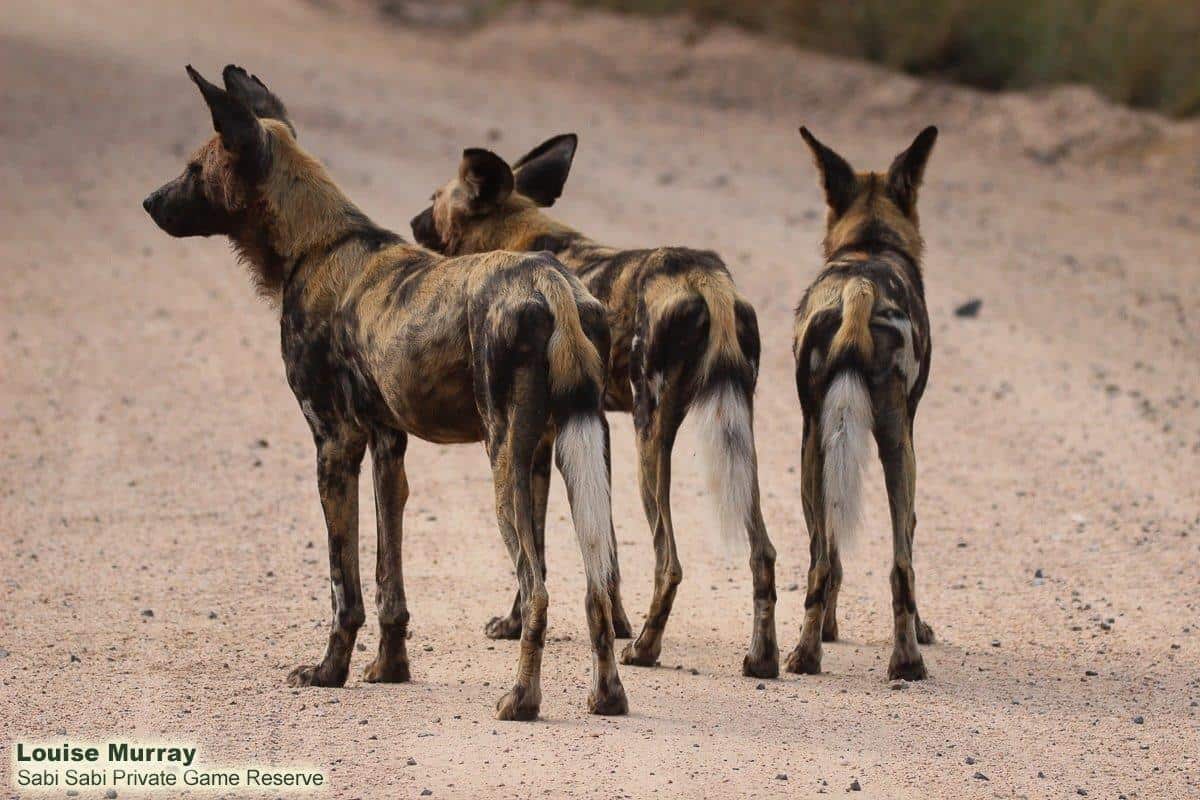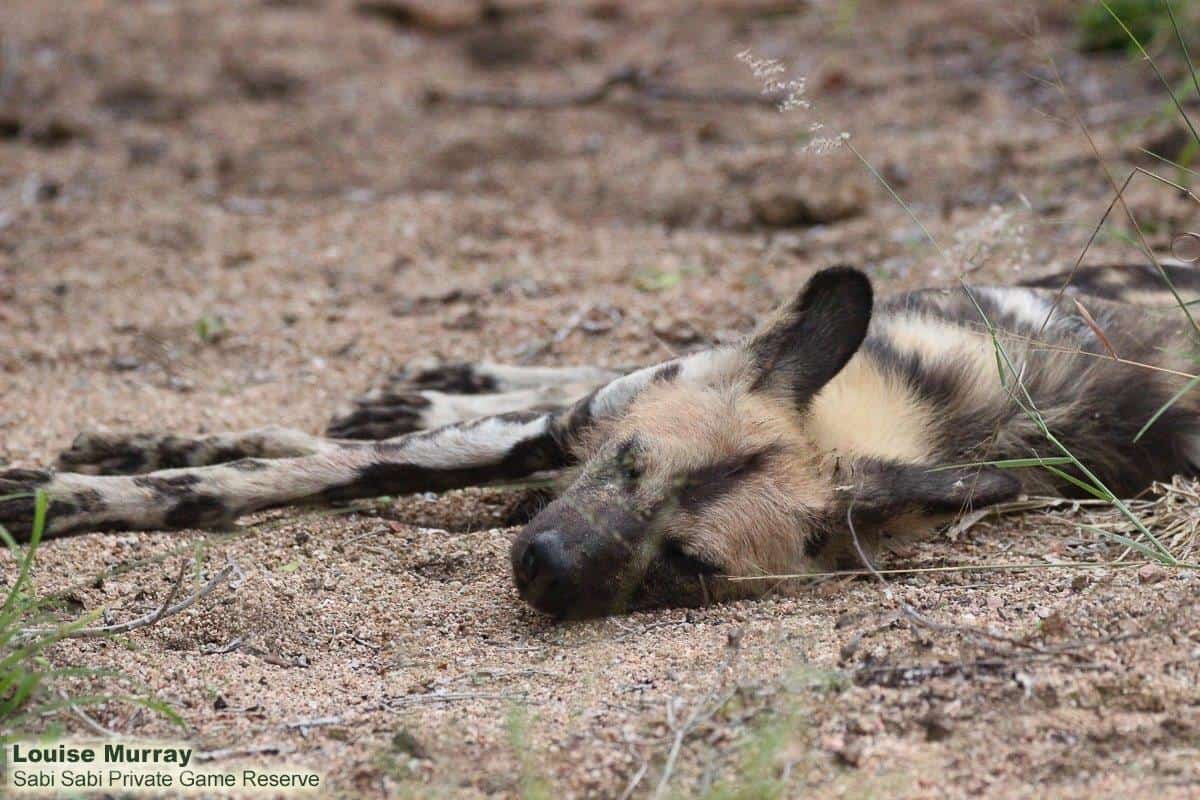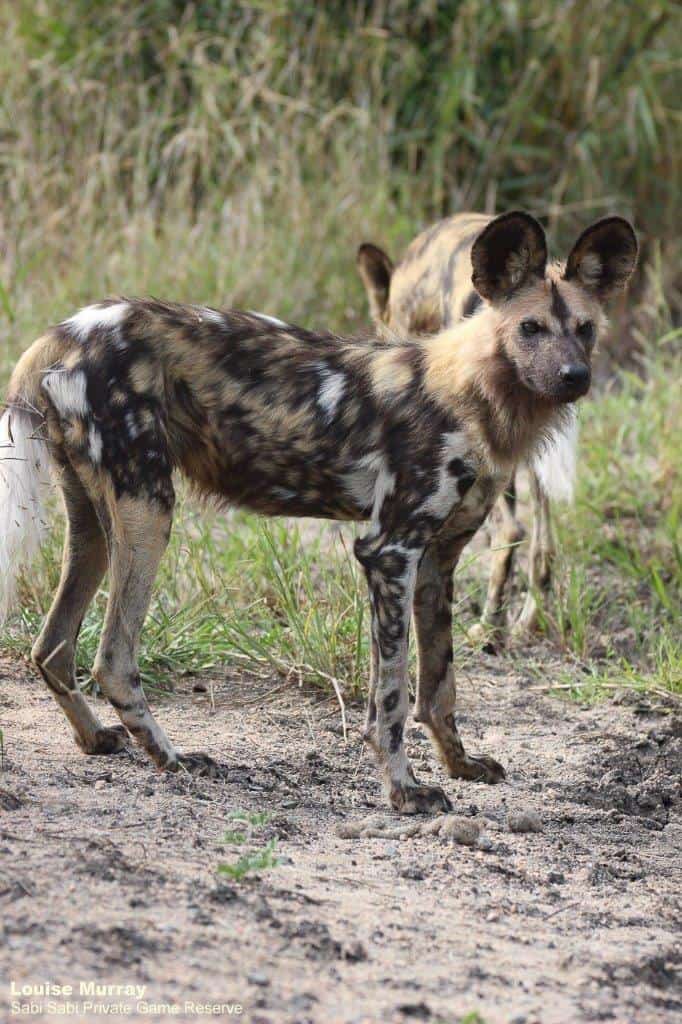 Our Monochrome Monday selection from the week…
Looking back on Kigelia's last little adventure as she raises a new one with success.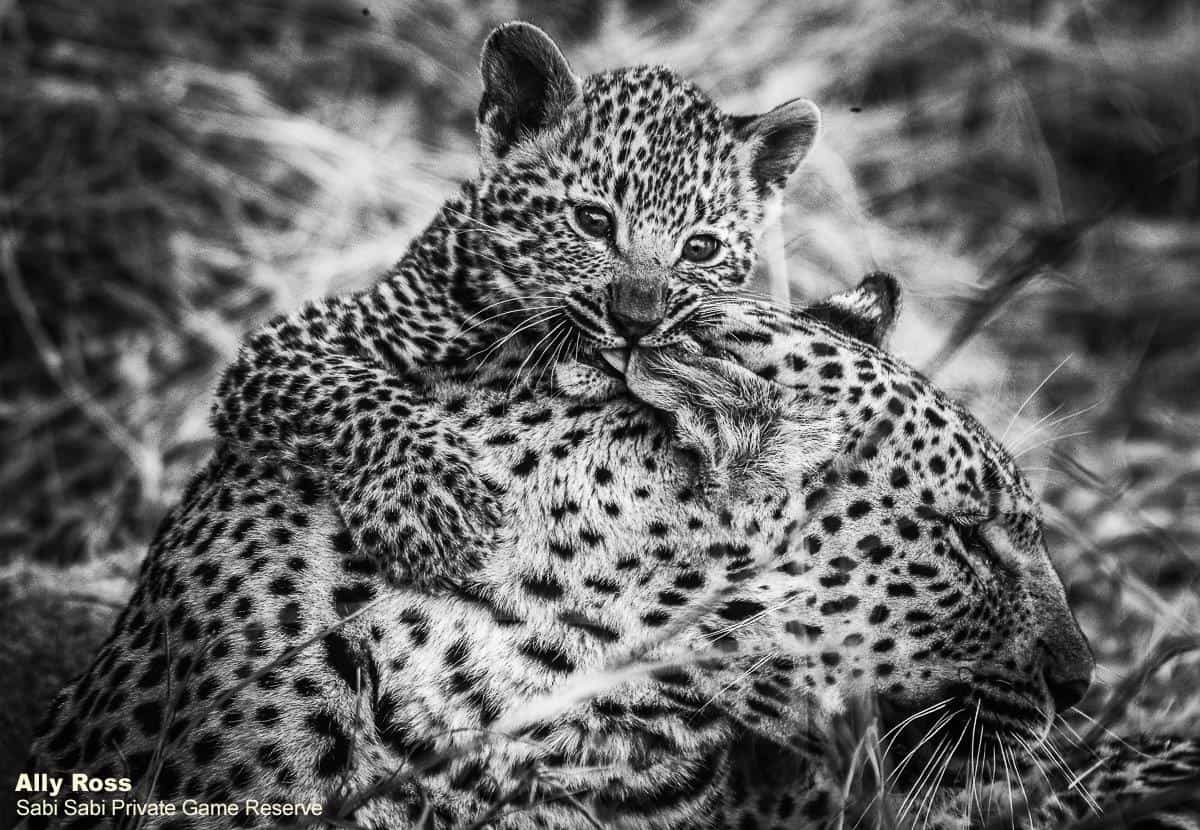 A family of elephants has a refreshing drink of water.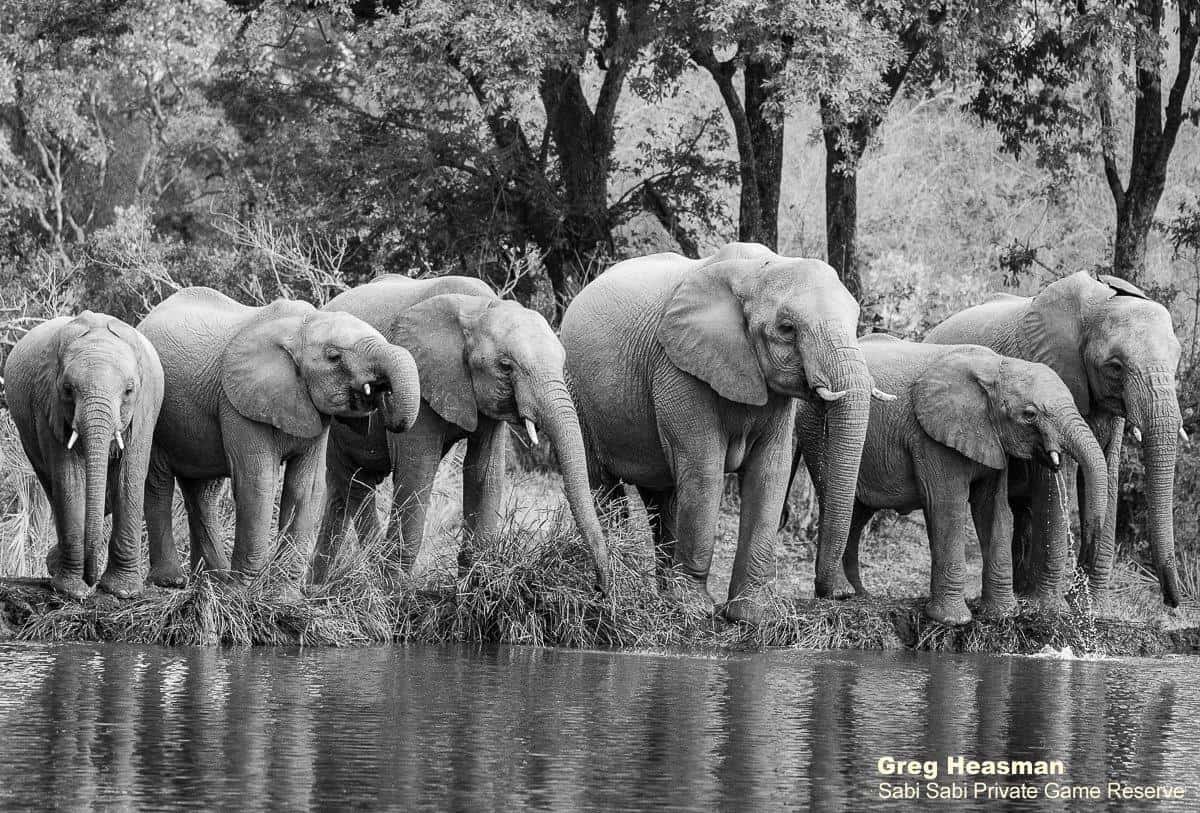 Beautifully unique.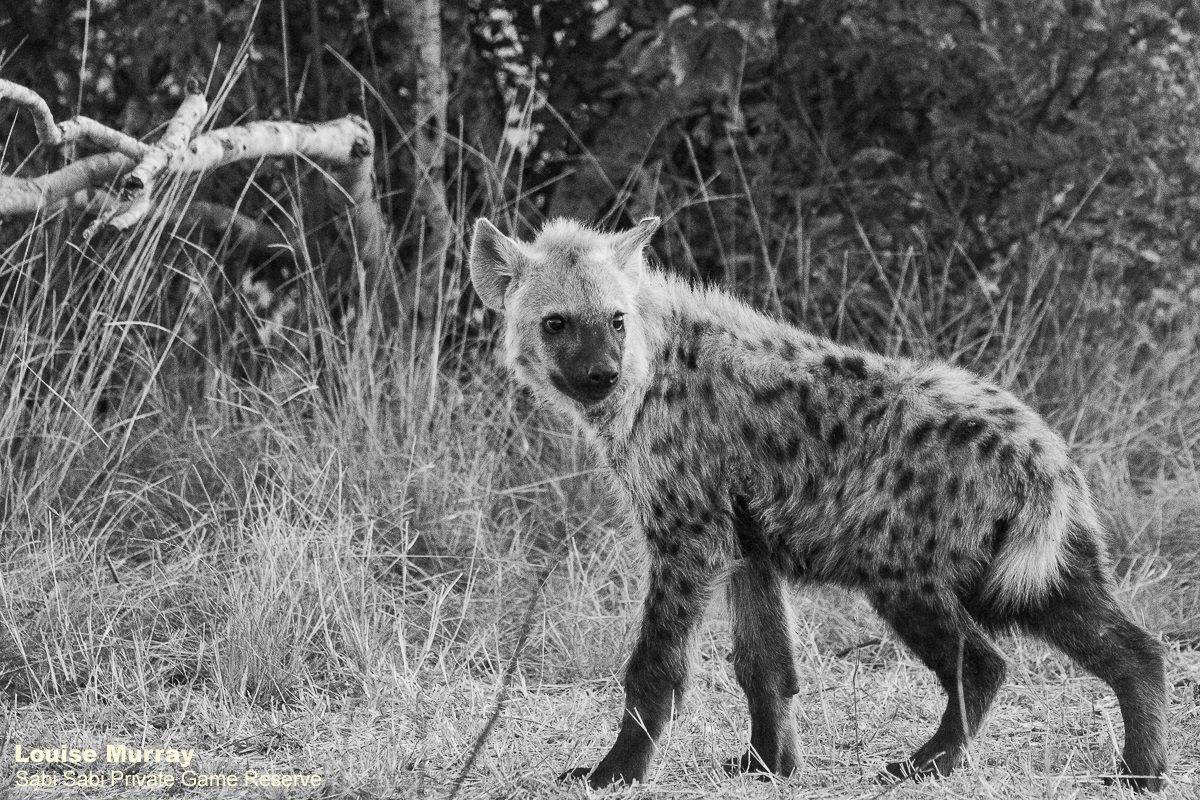 A young male leopard makes his way through his territory.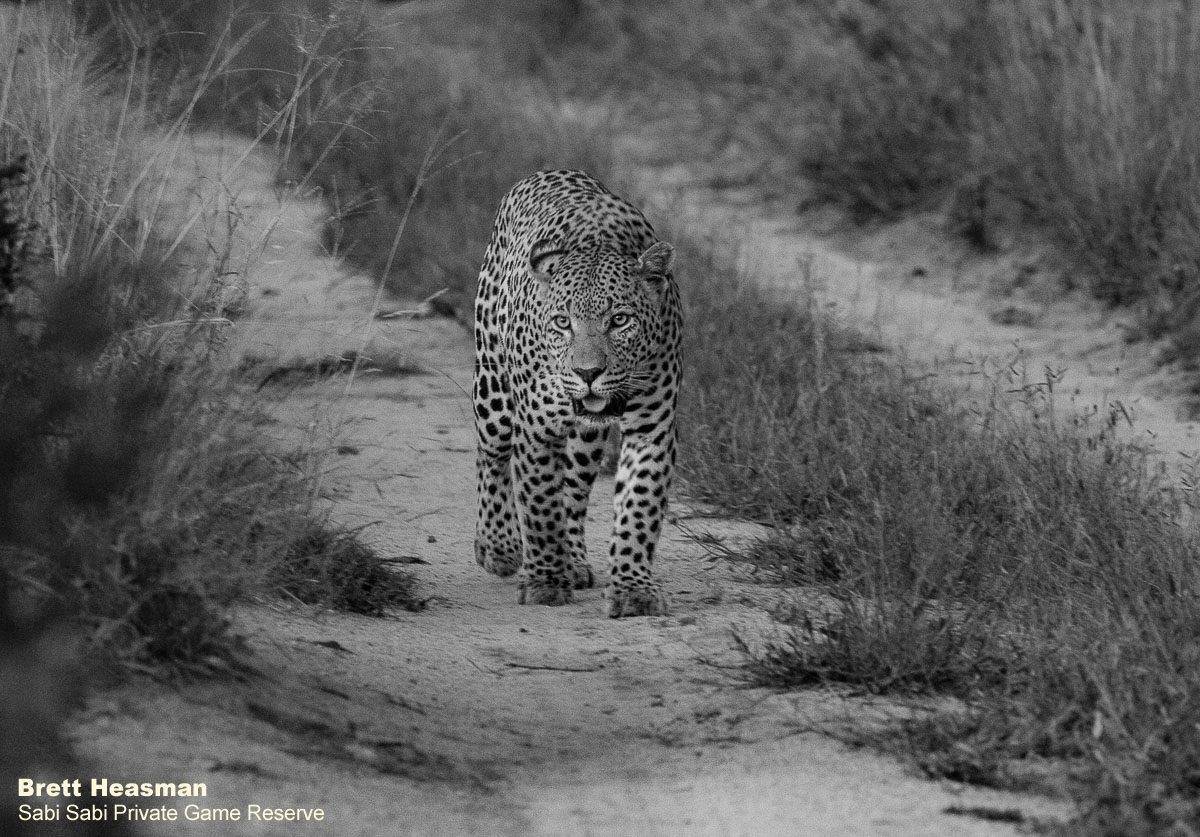 Feeding in the open.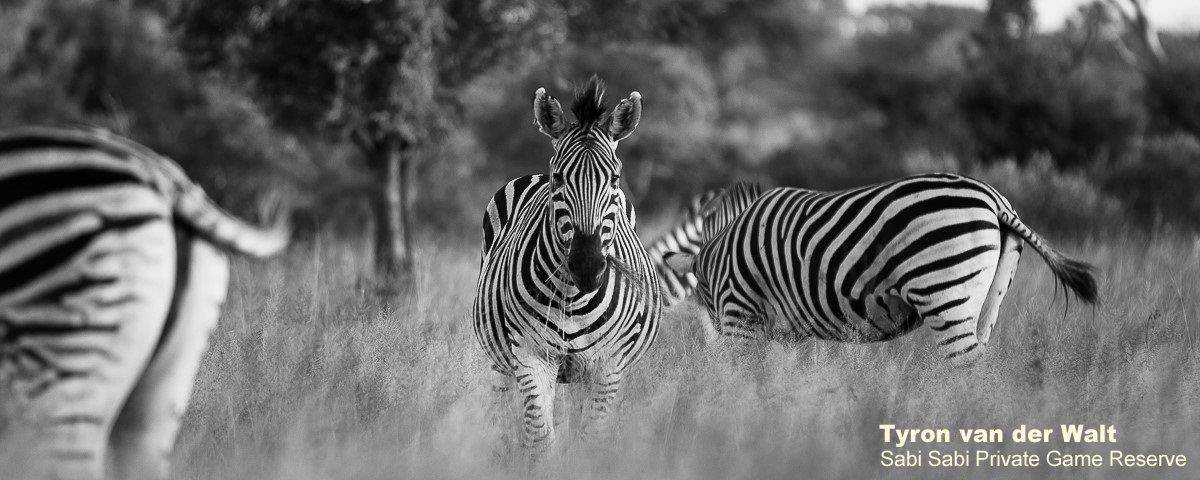 Until next time…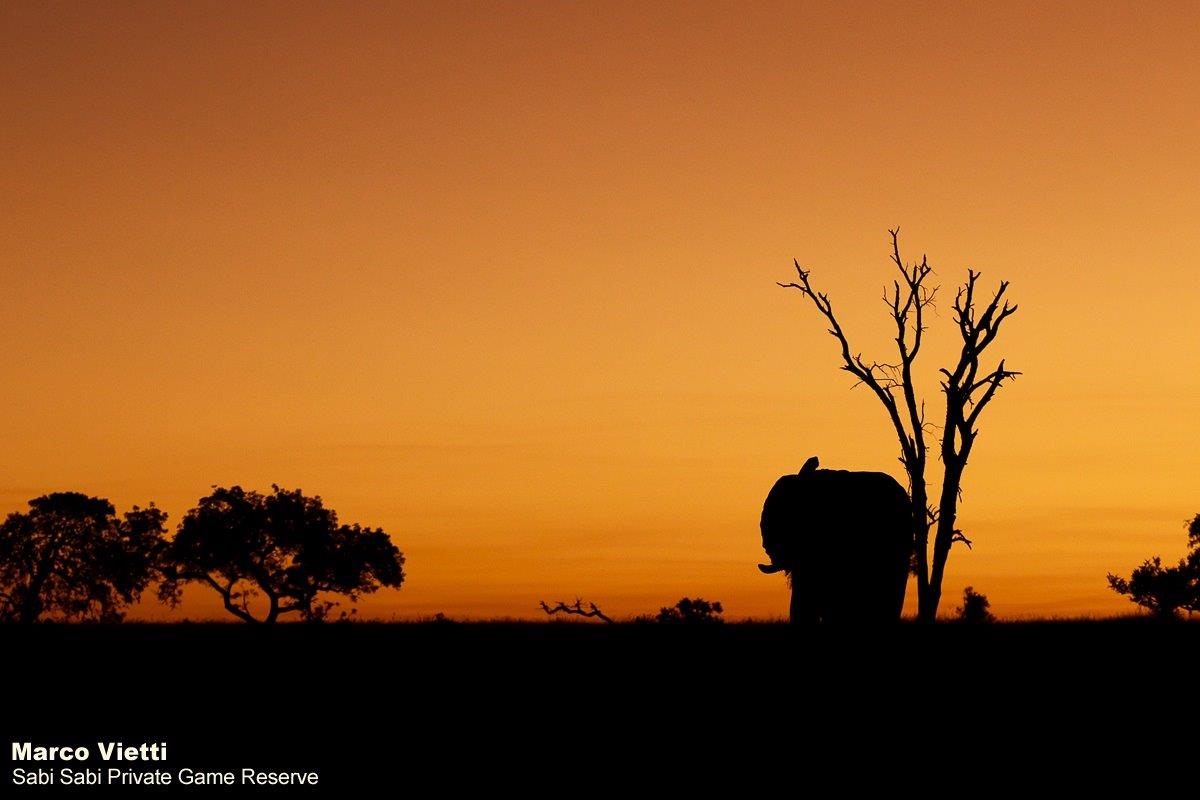 Blog by Wendy Claase
Images by Ally Ross, Brett Heasman, Greg Heasman, Louise Murray, Marco Vietti and Tyron van der Walt