This was a slightly shorter week as we move our "A week in the Bush" blogs to earlier in the week.  Despite fewer days, sightings were still spectacular over the past 5 days!
One of the best sightings from the week…  With the beginning of the day and a breath-taking sunrise, we set out for safari. While enjoying the beauty of the amber sunrise, our attention was snapped away by a once in a lifetime sight, a porcupine on the road with Scotia female leopard and her cub interacting.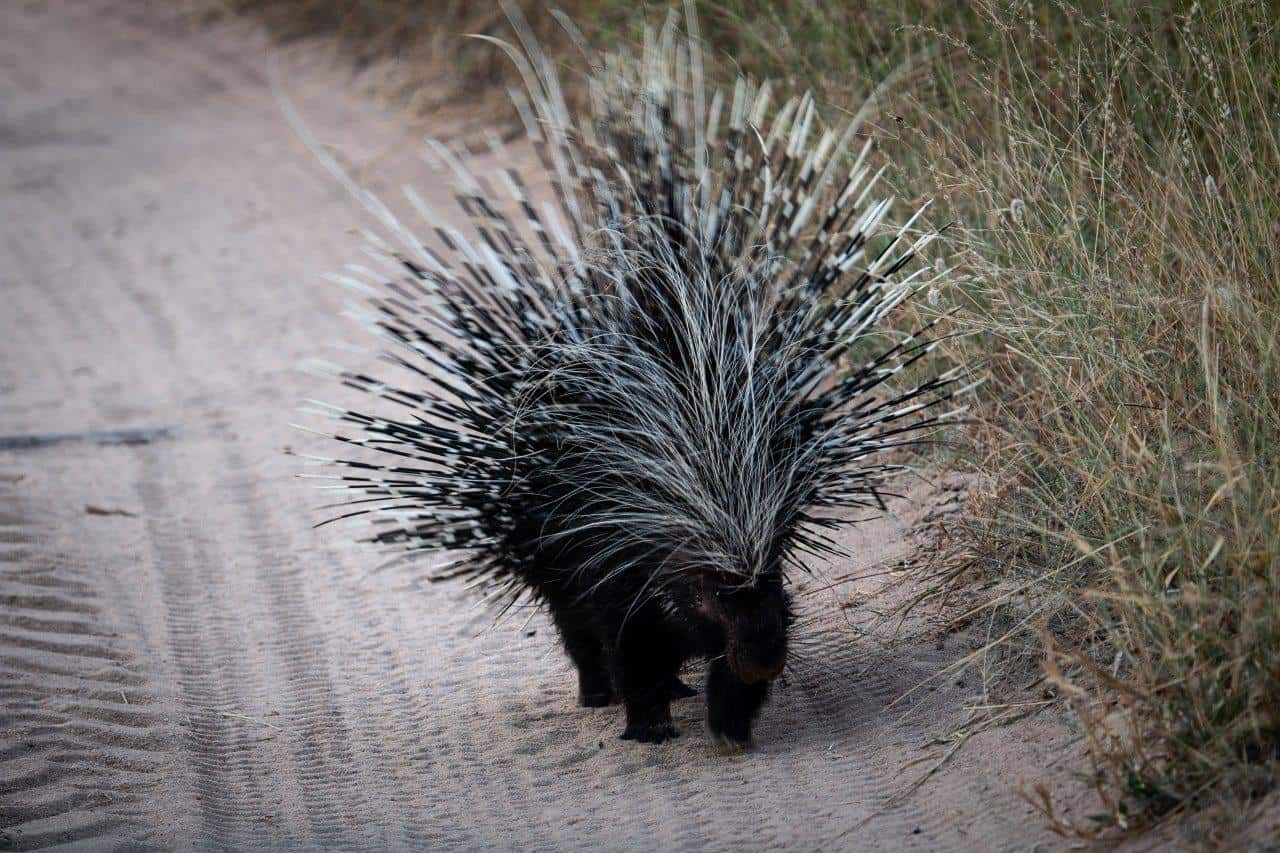 The cub showed immense curiosity and interest as it attempted to hunt this new quilled quarry, but the more experienced mother backed away and lay down.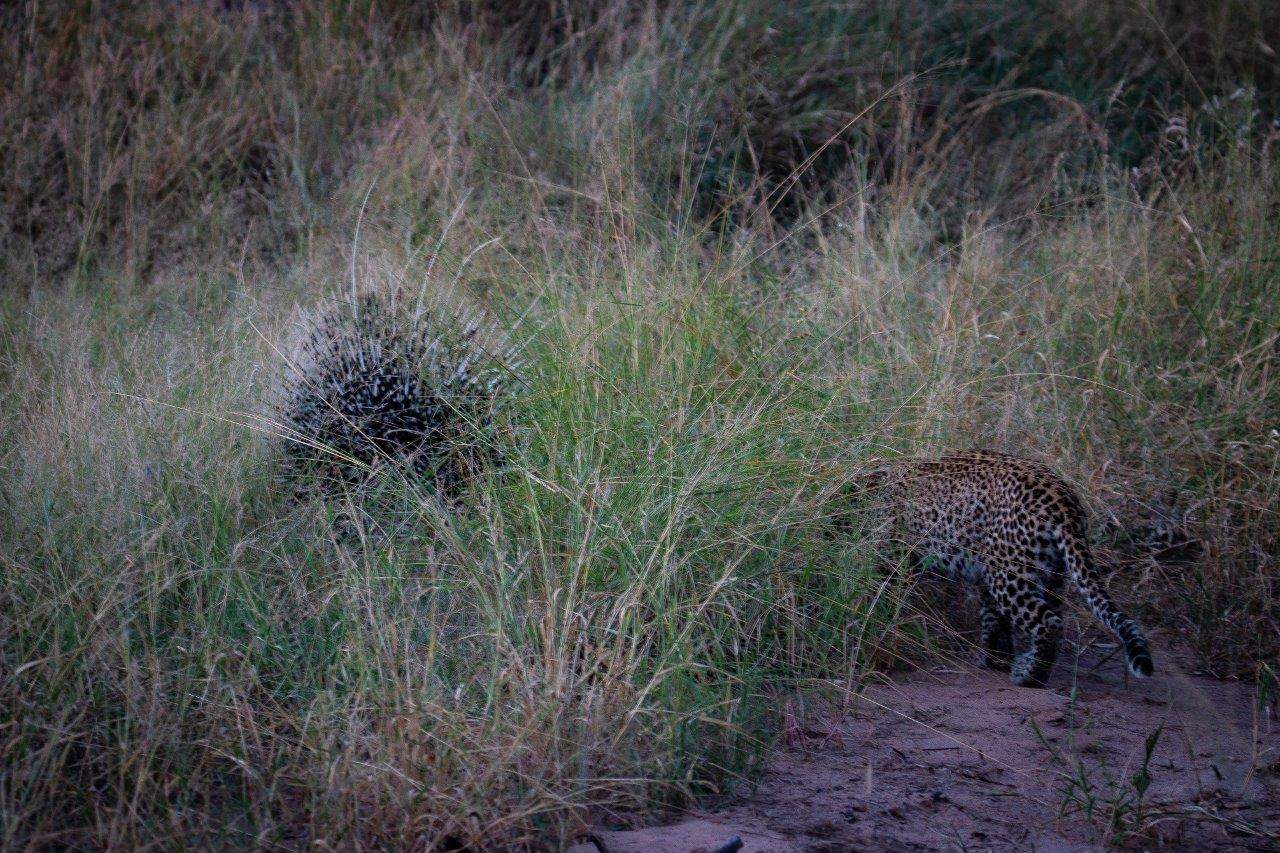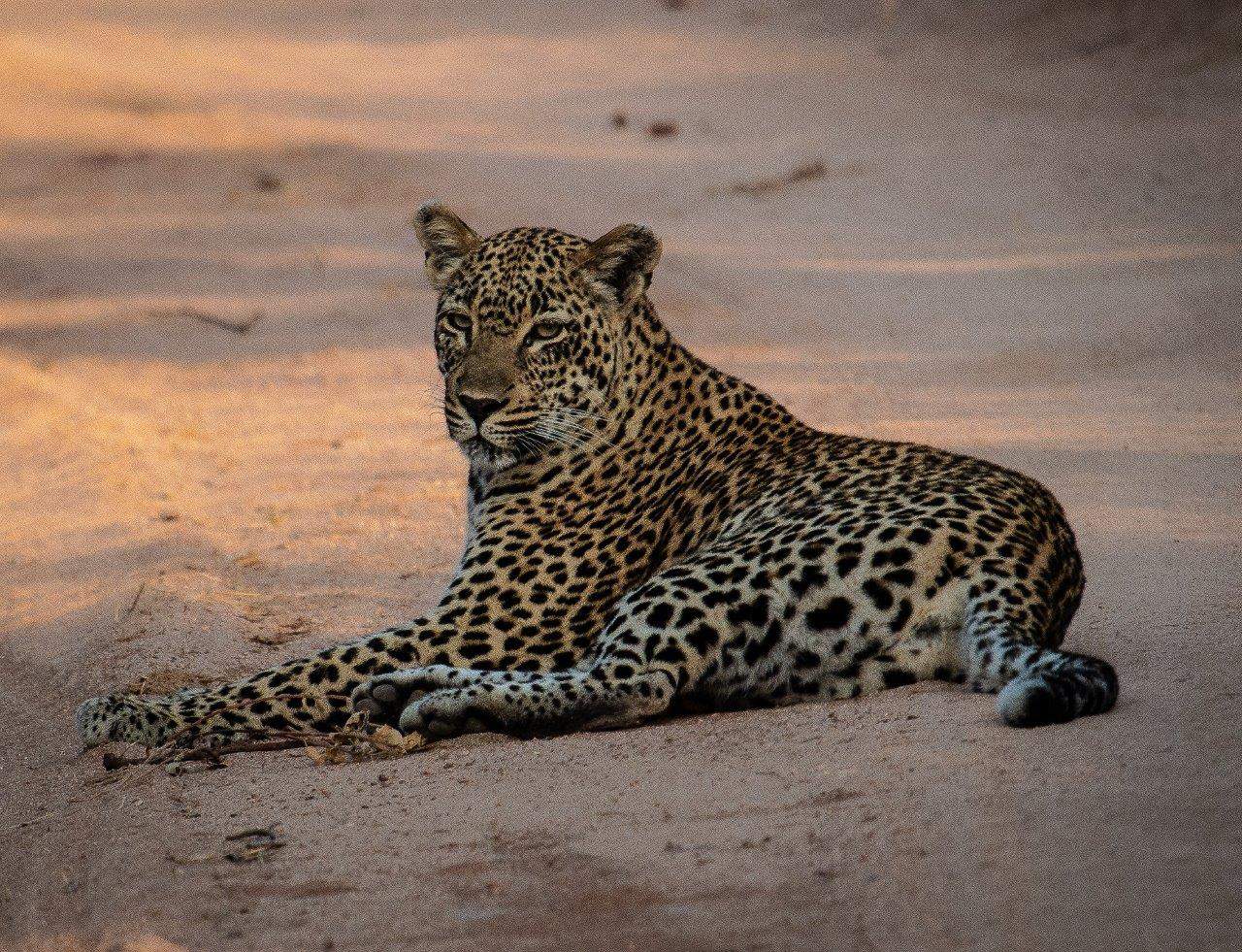 The youngster followed the porcupine as it huffed and rattled its quills in an attempt to deter her. The young leopards' hunting games came to an end when the porcupine entered the safety of its burrow. She showed her predatory instincts as she tried to dig it out but soon mom called her and came to break up her folly.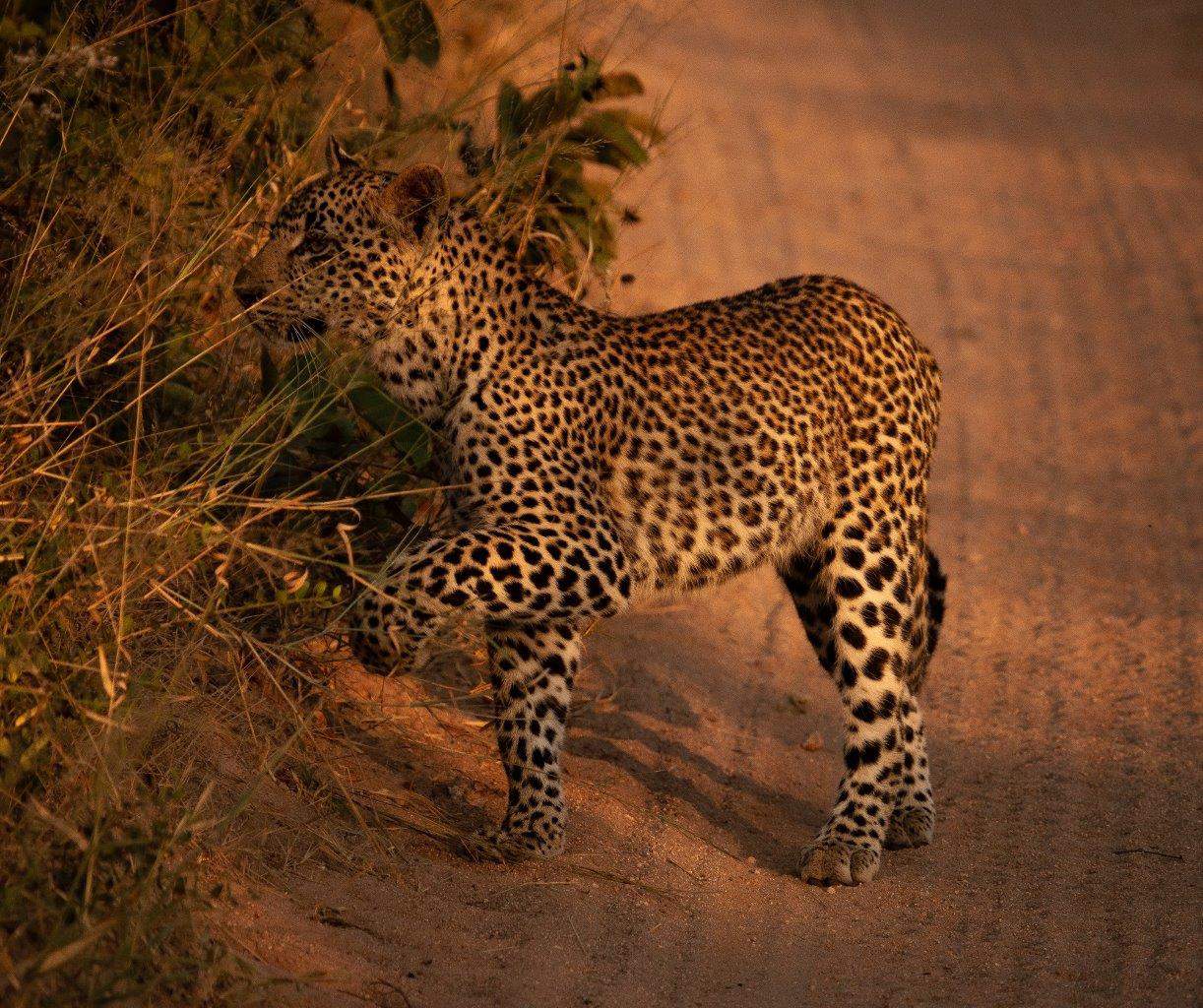 We followed them as they walked ahead down the road, both marking territory as they went.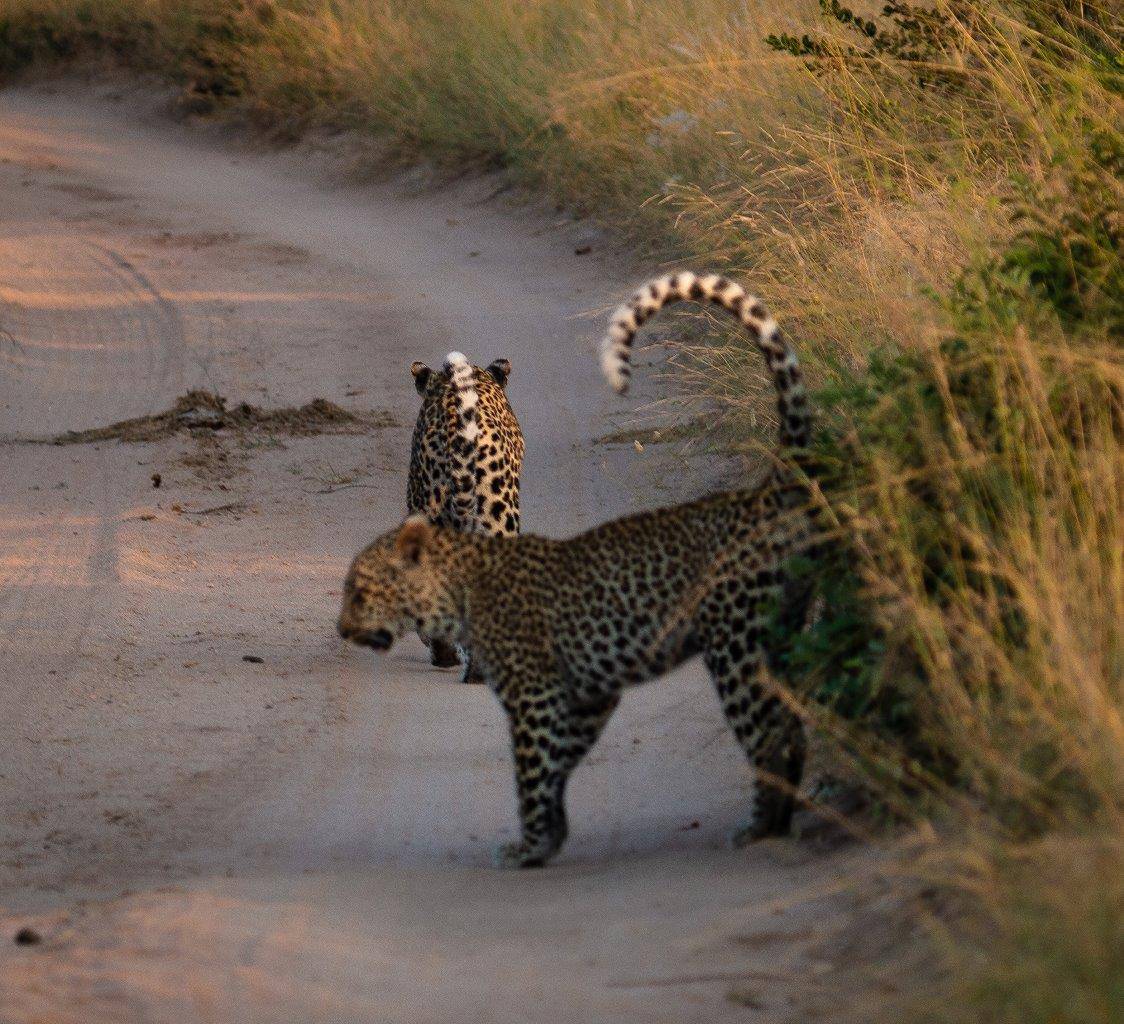 The reaction of racker, Petro when we found them was almost as priceless as the sighting itself! With 12 years as a tracker under his belt, he had only seen something similar once in his life. A truly incredible moment for all!
The two Southern Pride lionesses have been seen a bit.  The duo shares an incredibly strong bond and are often seen playing and lying close together. We stayed with them while they slept in the open field, to be rewarded with them getting up and moving off into the shade. What a treat as they walked past us, glancing as they went.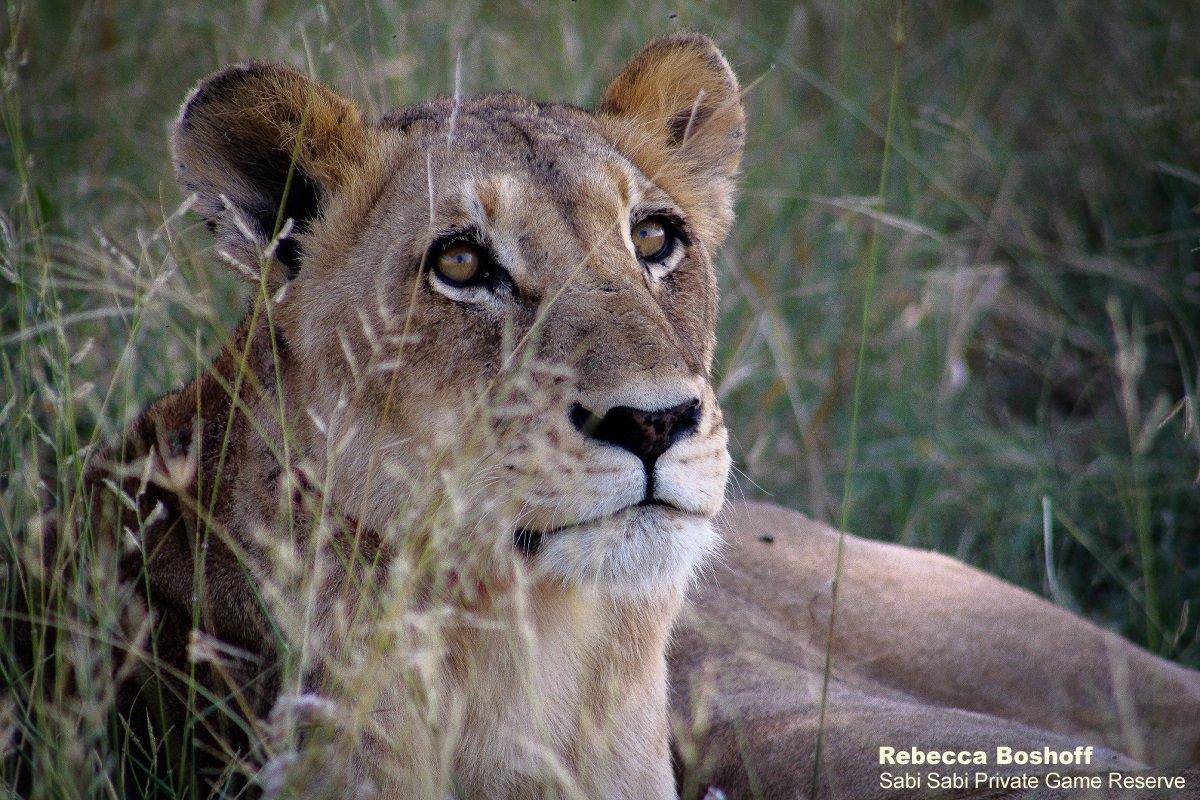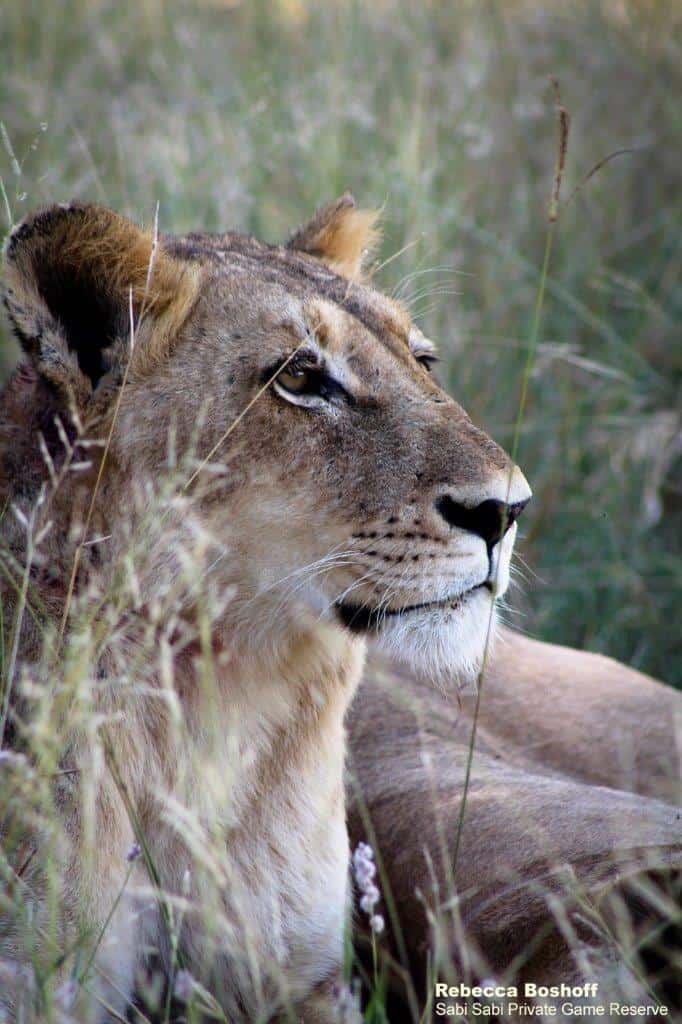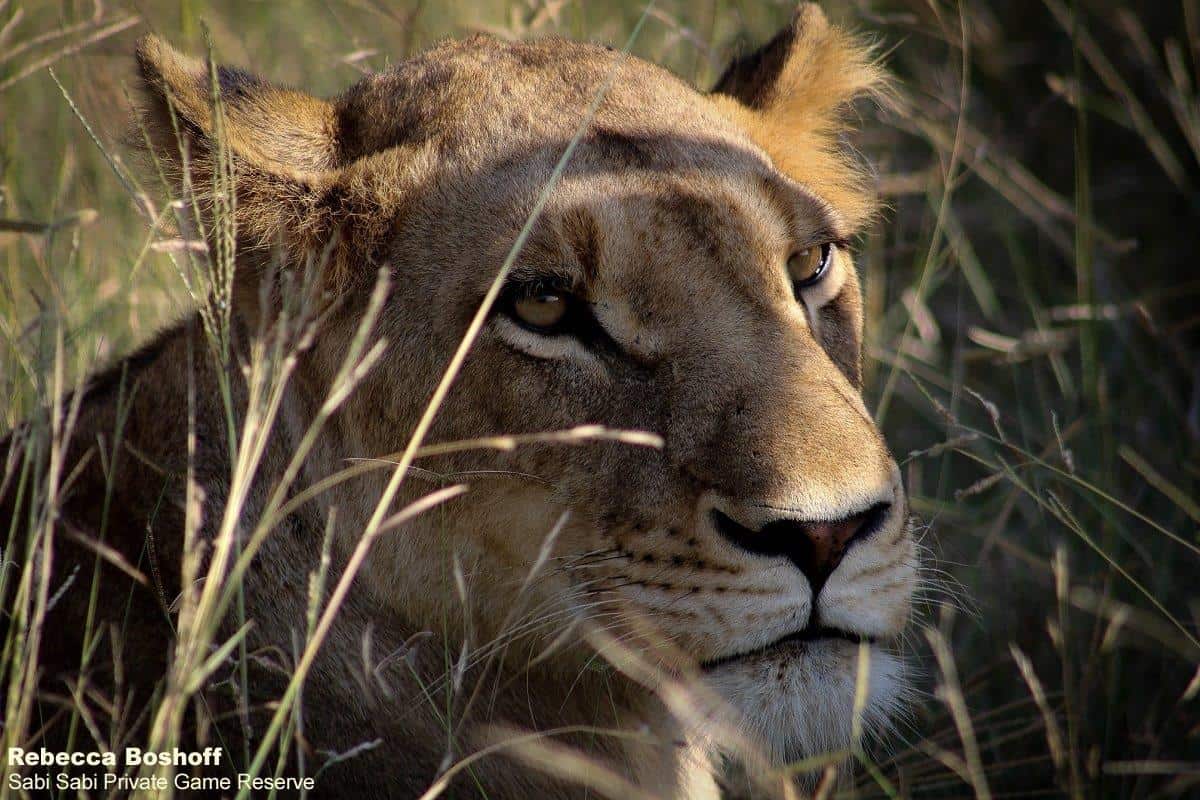 Luck was on our side over the weekend when we found the Mhangeni Pride of lions drinking in a nearby quarry. What a sighting to see as all six females walked in line through the long grass.  A couple of days later, they were seen again, this time resting in a large open area.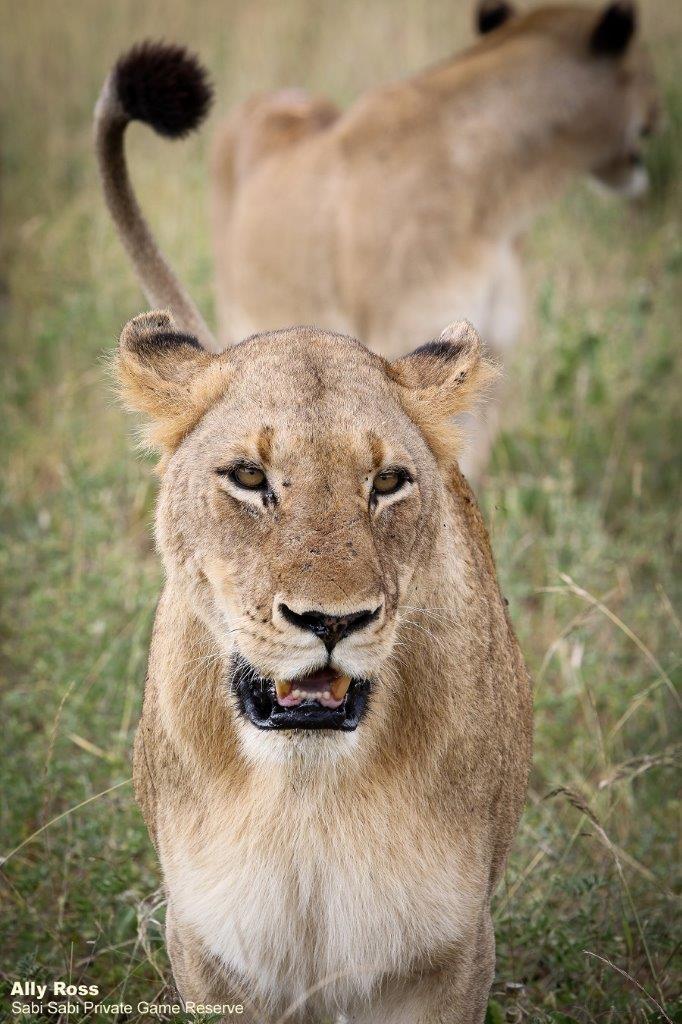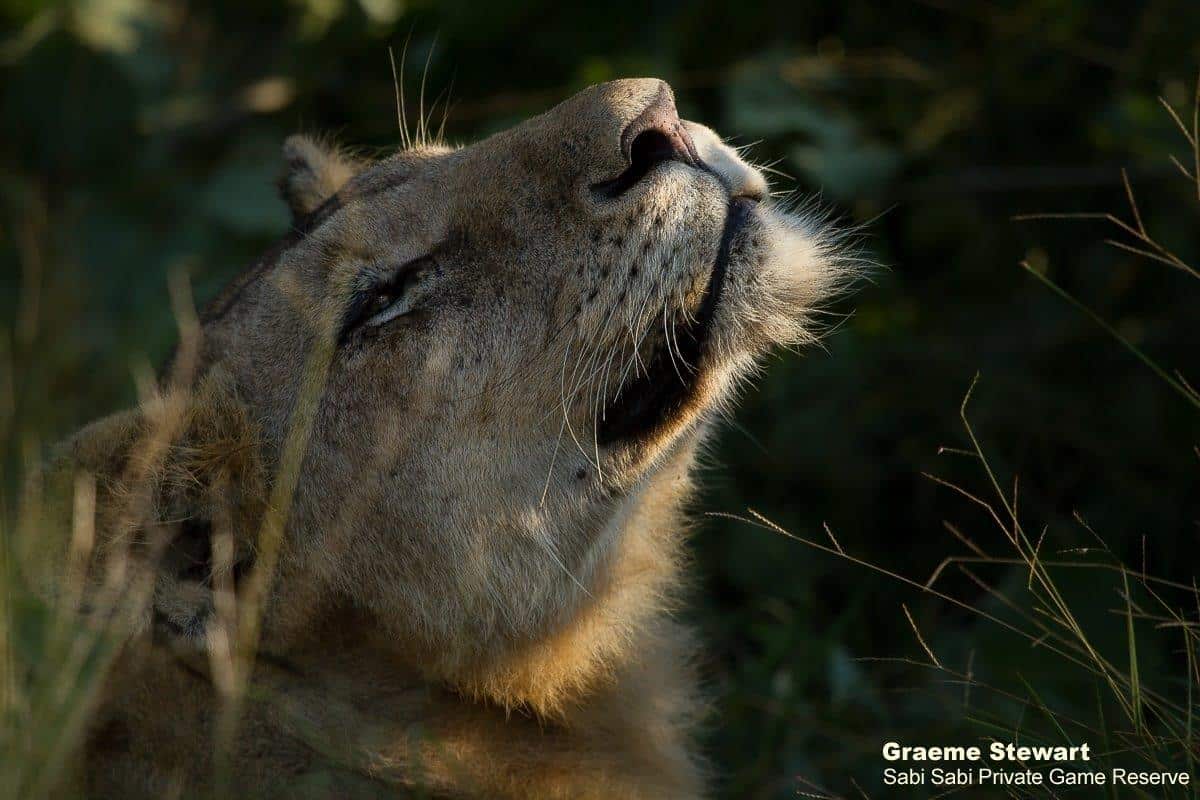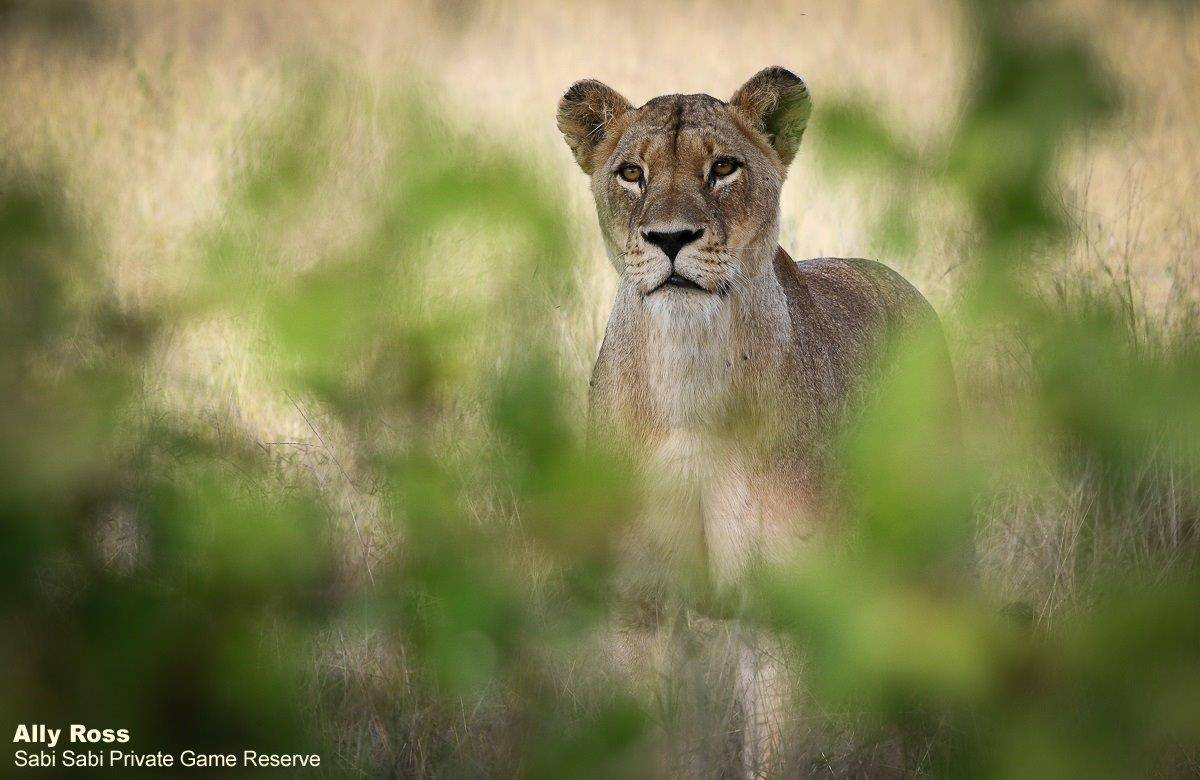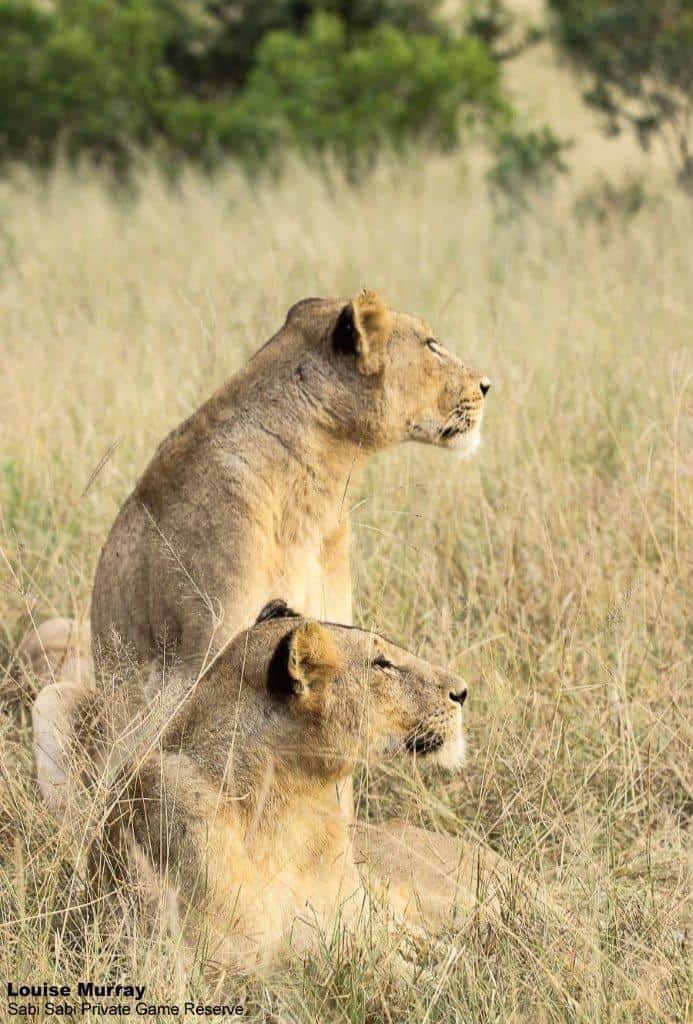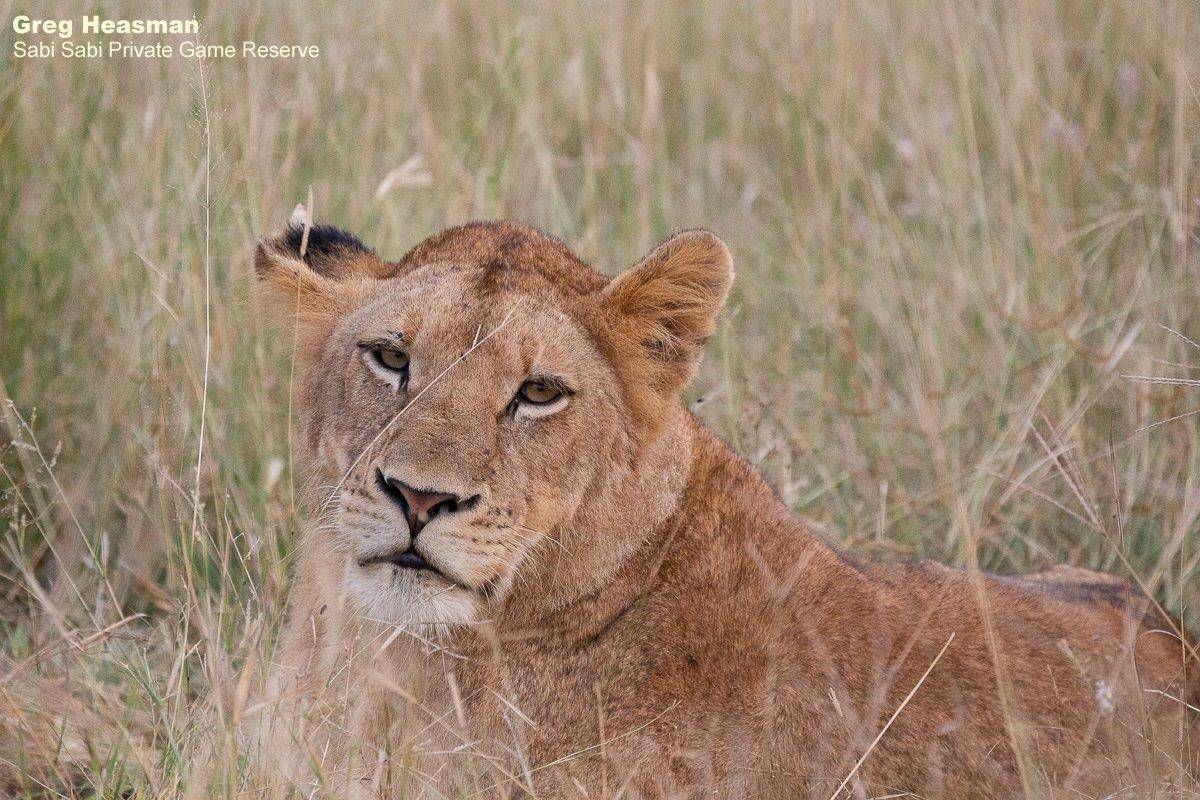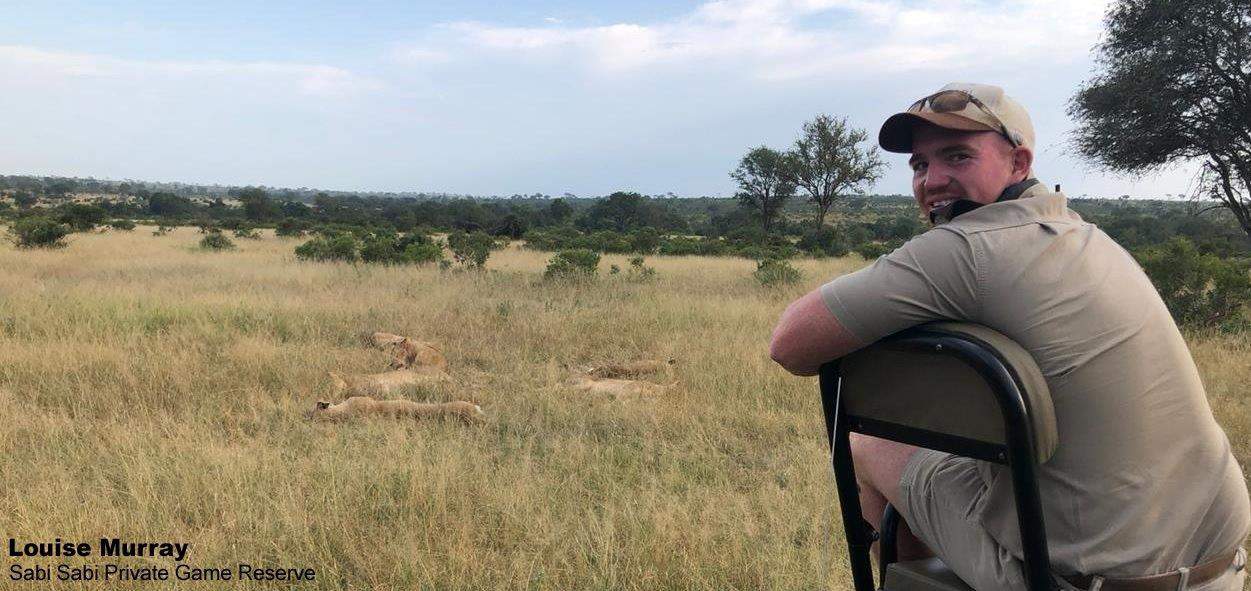 After announcing their presence to the world with the most impressive roaring display we have witnessed for a while, the two Birmingham male lions sought out the shade to rest after having travelled what seems like a great distance to be at Sabi Sabi.  Along the way, both lion and tracker Lazarus seemed absolutely focused!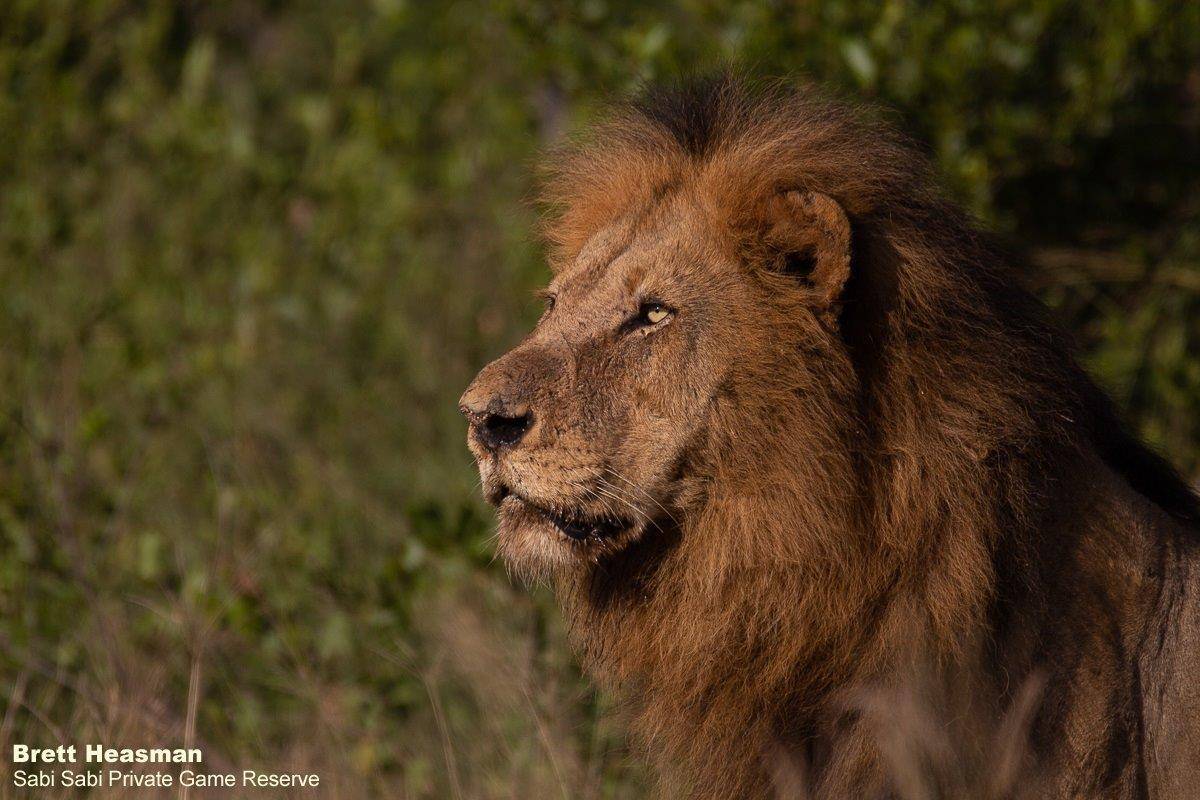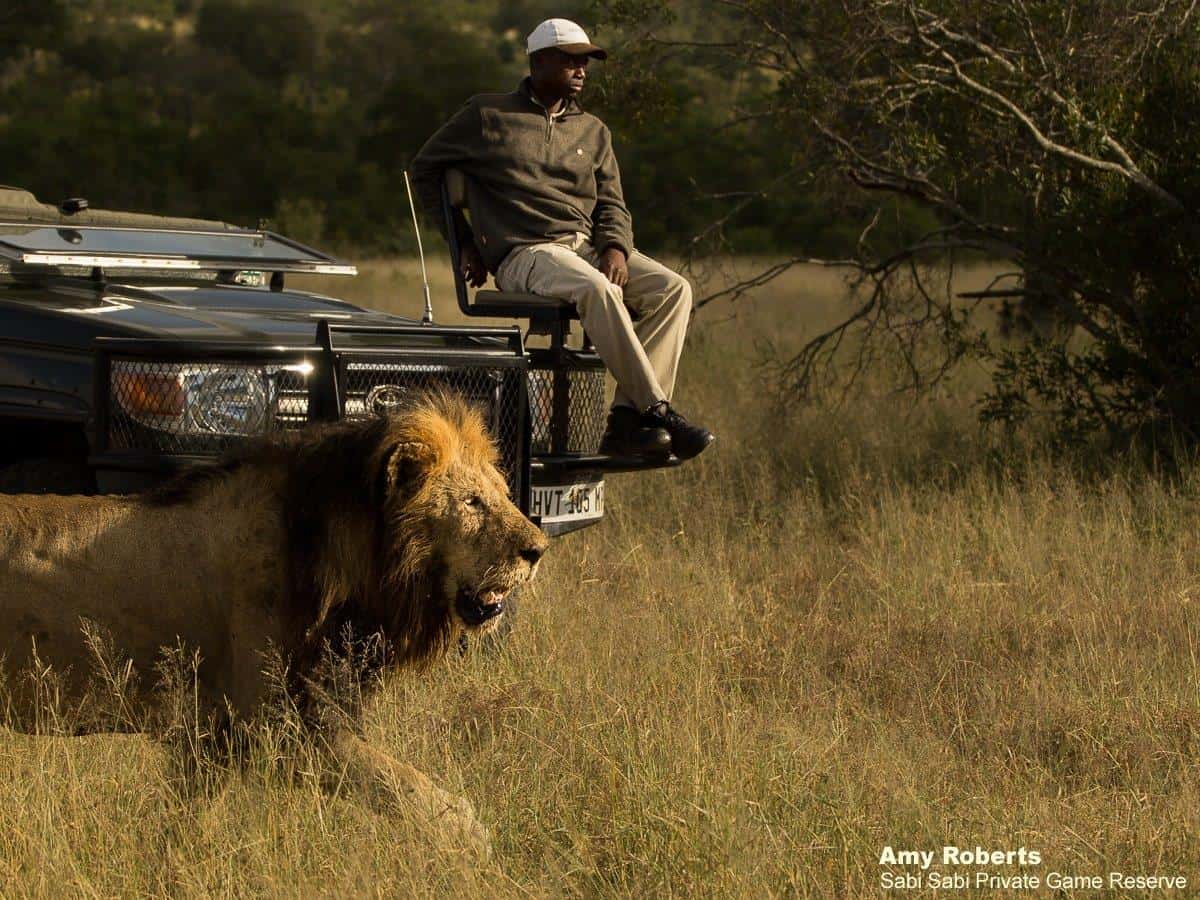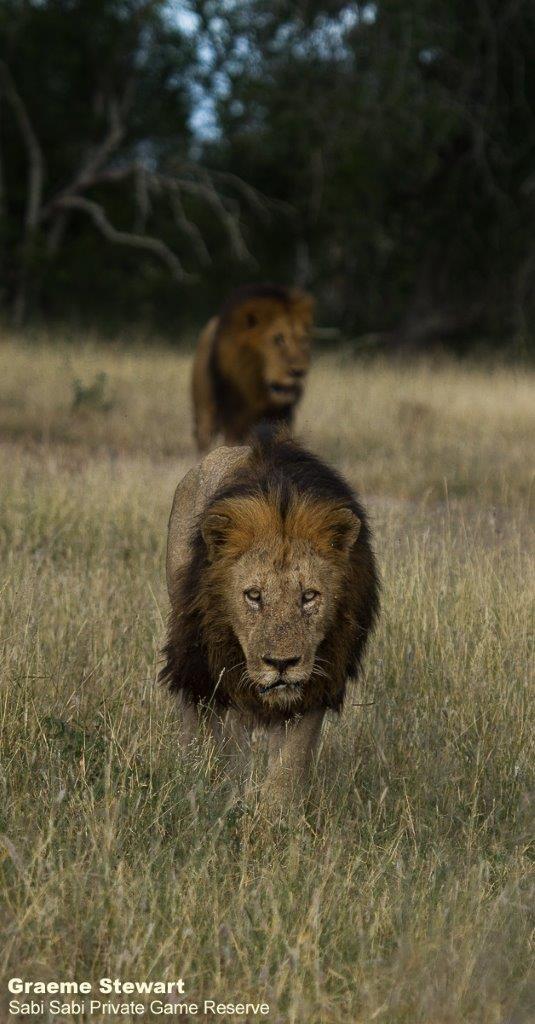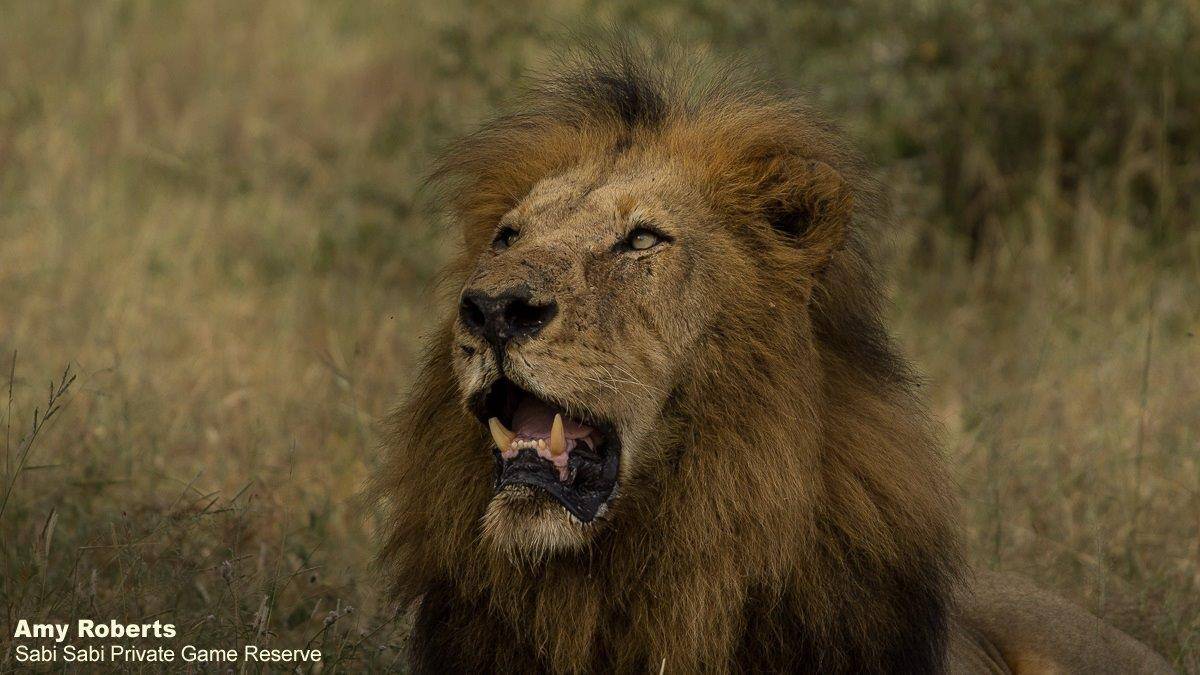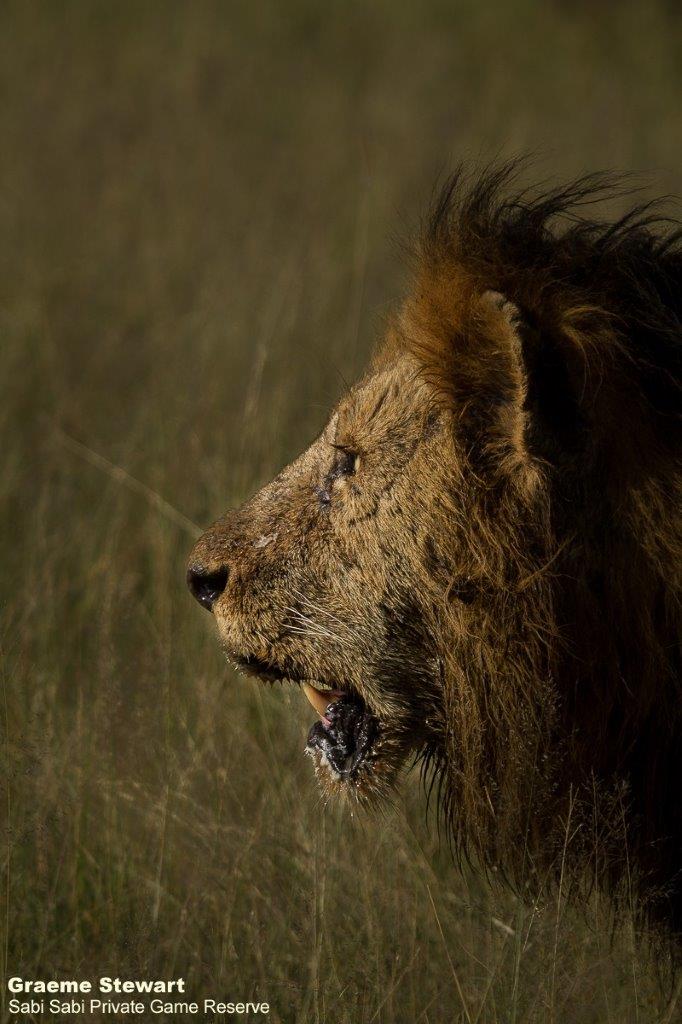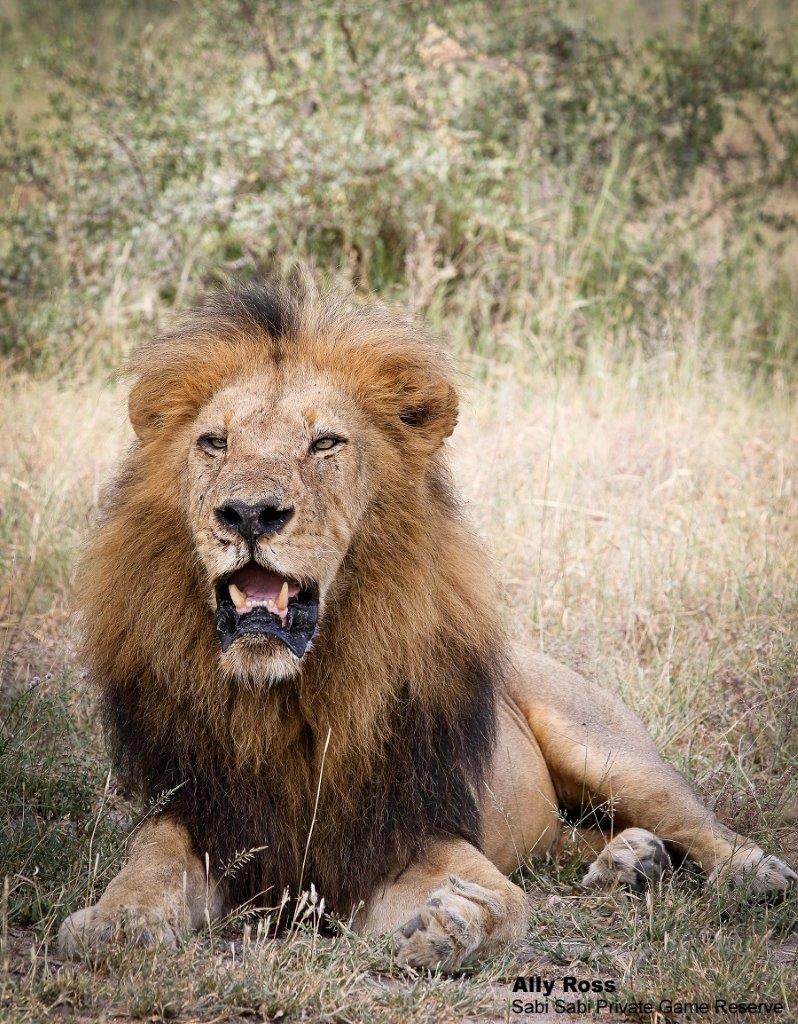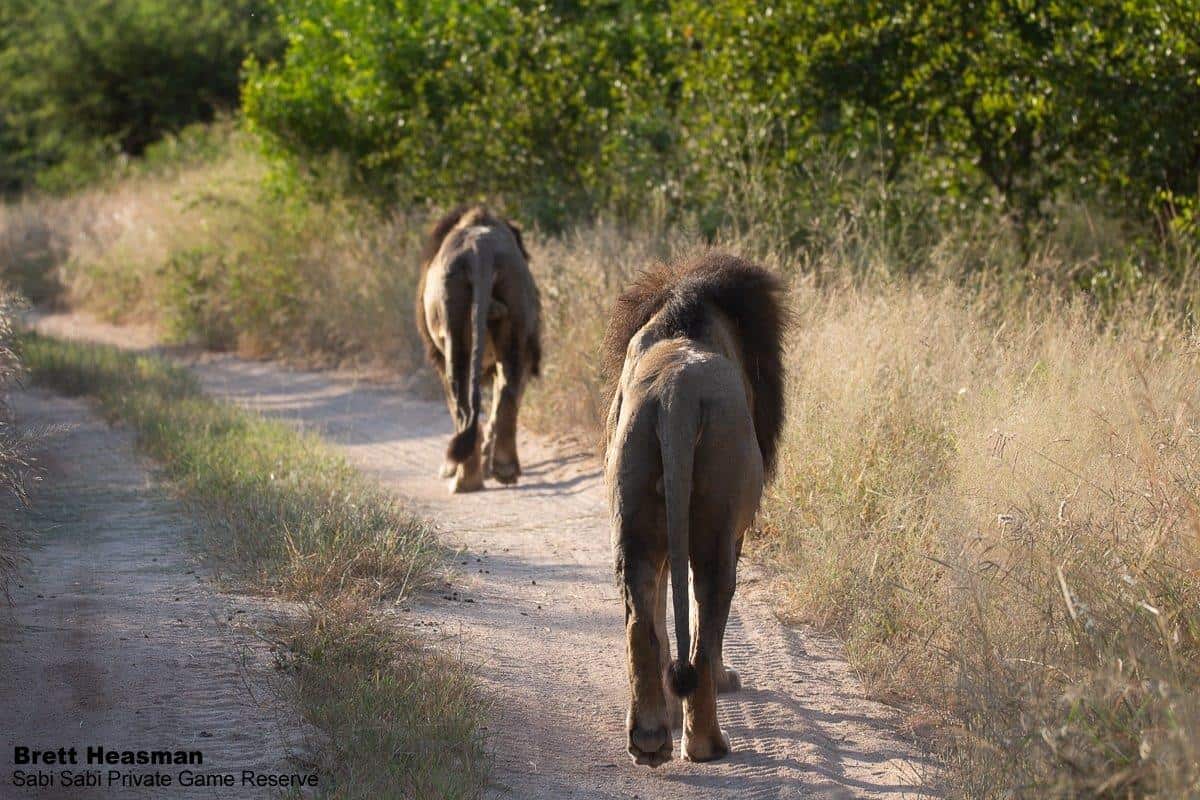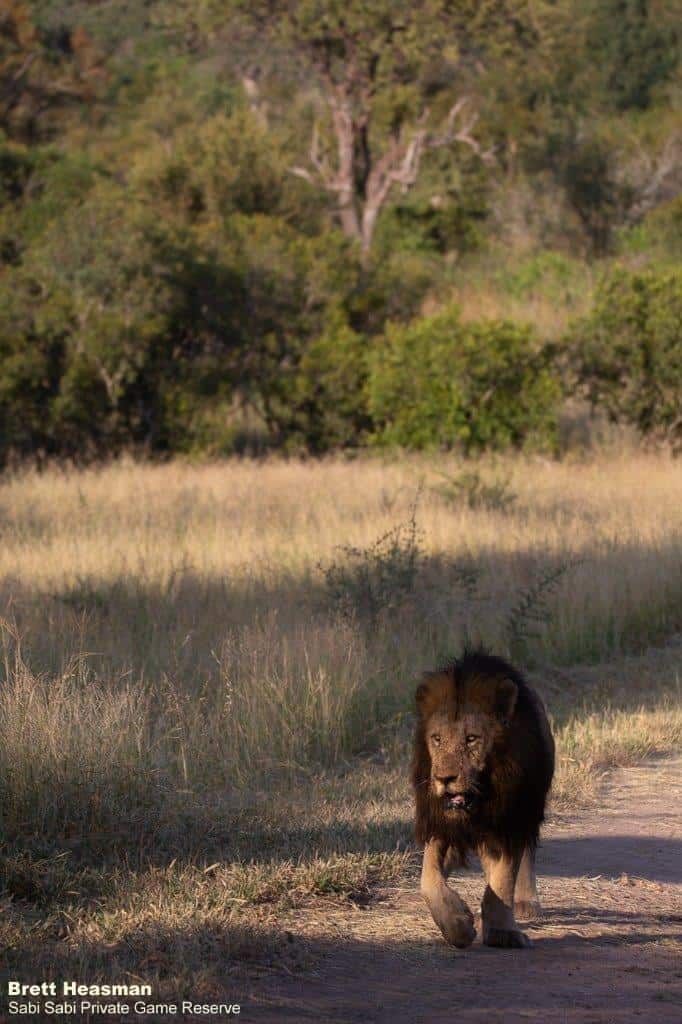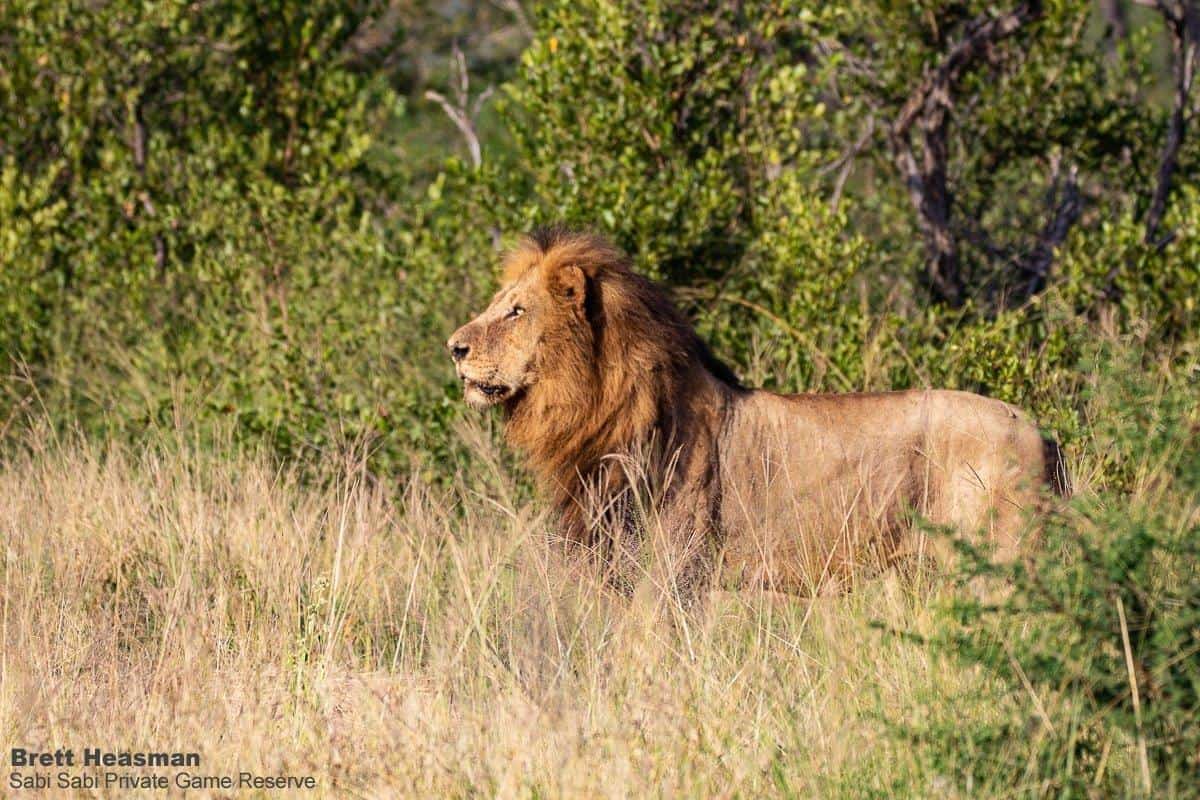 It has been a busy week with Scotia and her cub since their meeting with the porcupine…  The two were on a mission – playful and energetic, and we were fortunate to be able to watch them on their expedition which eventually took them into the cooler cover of a rocky drainage line.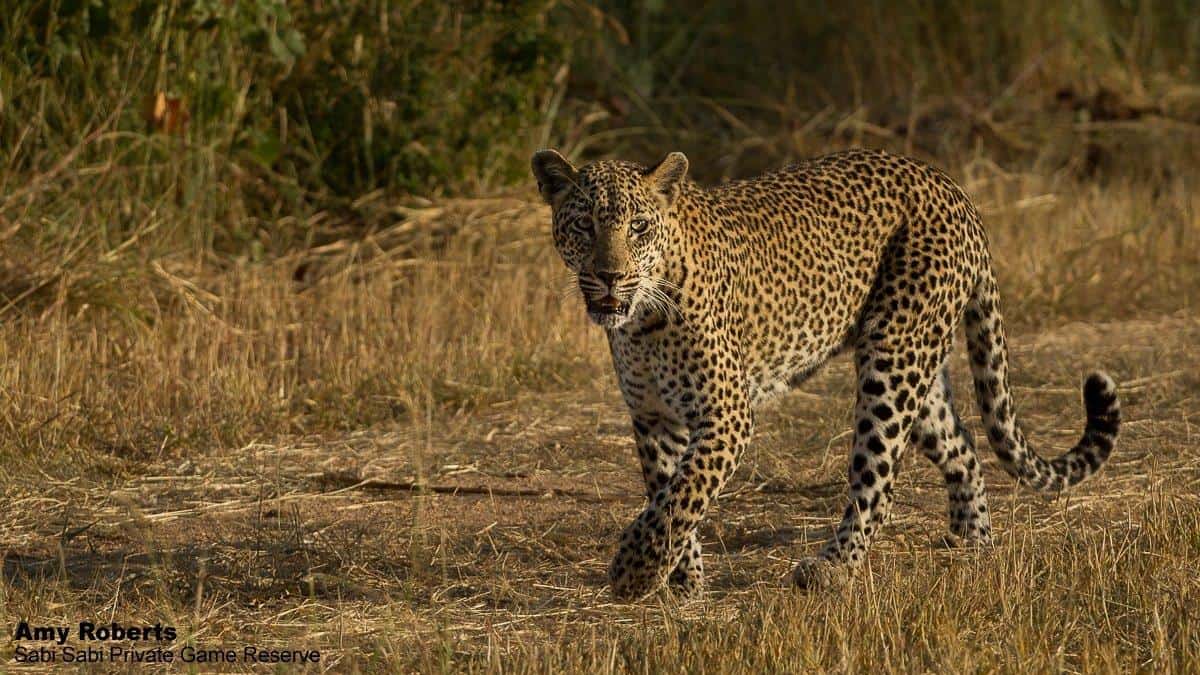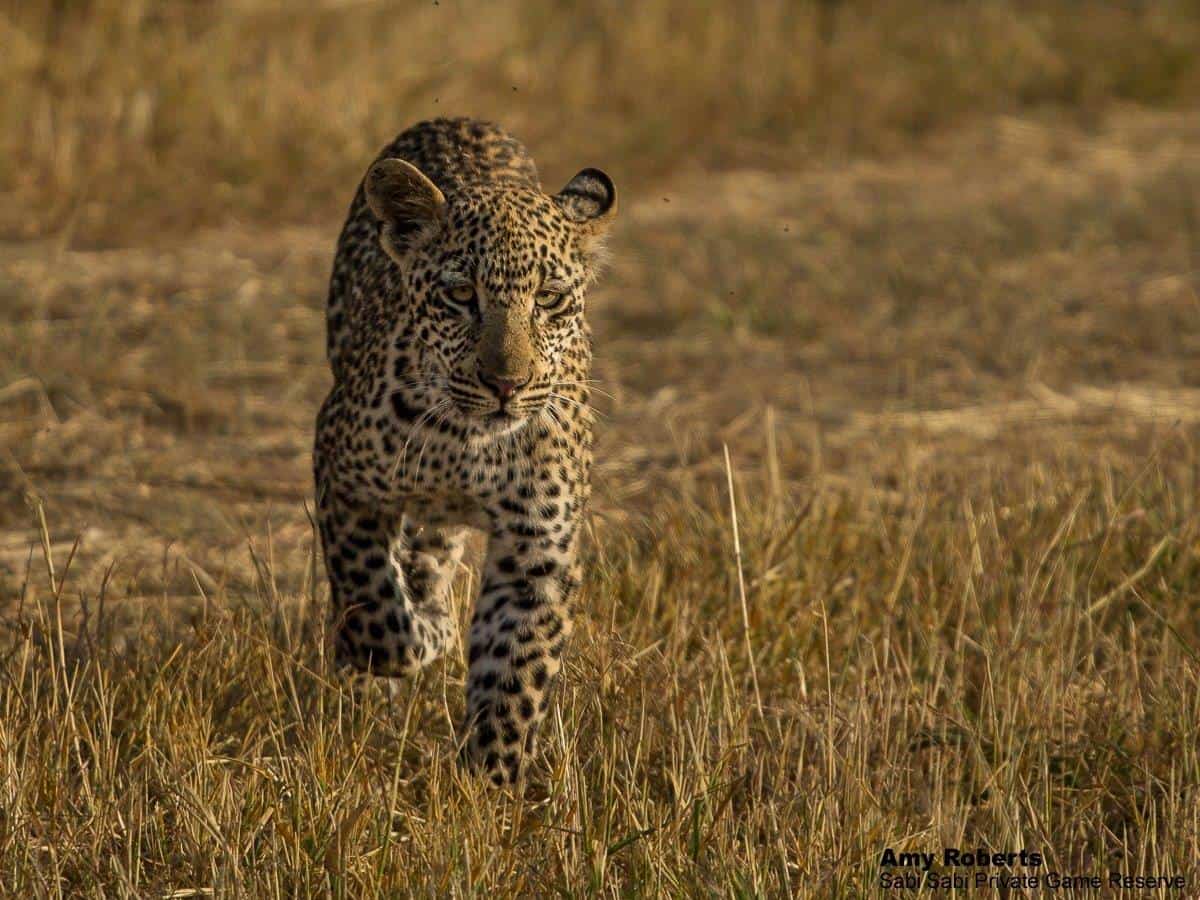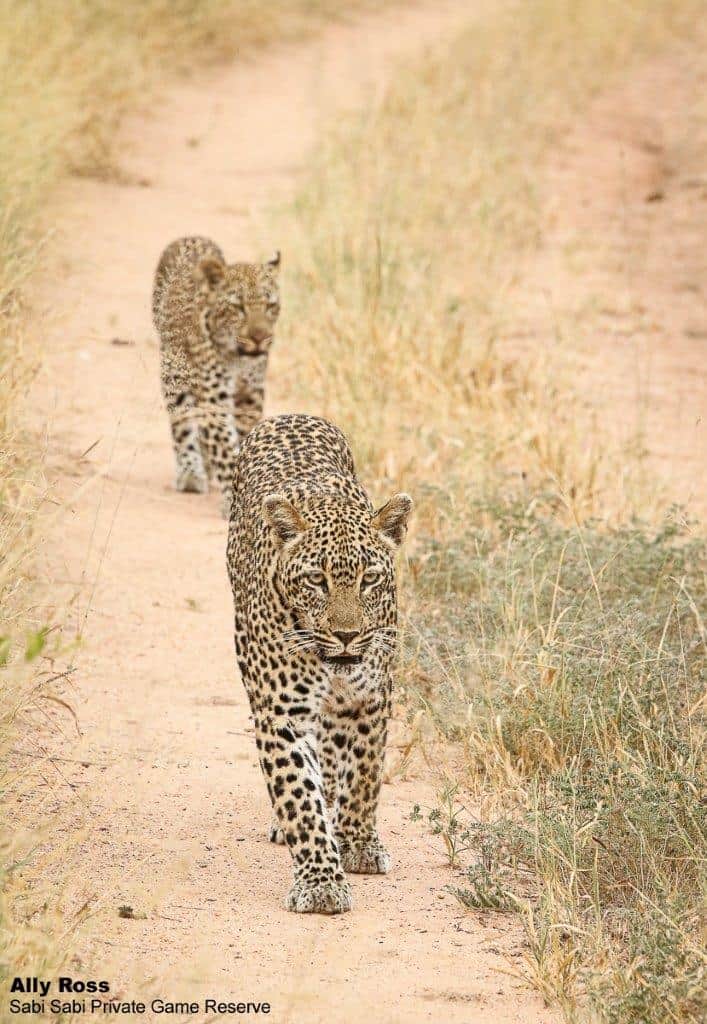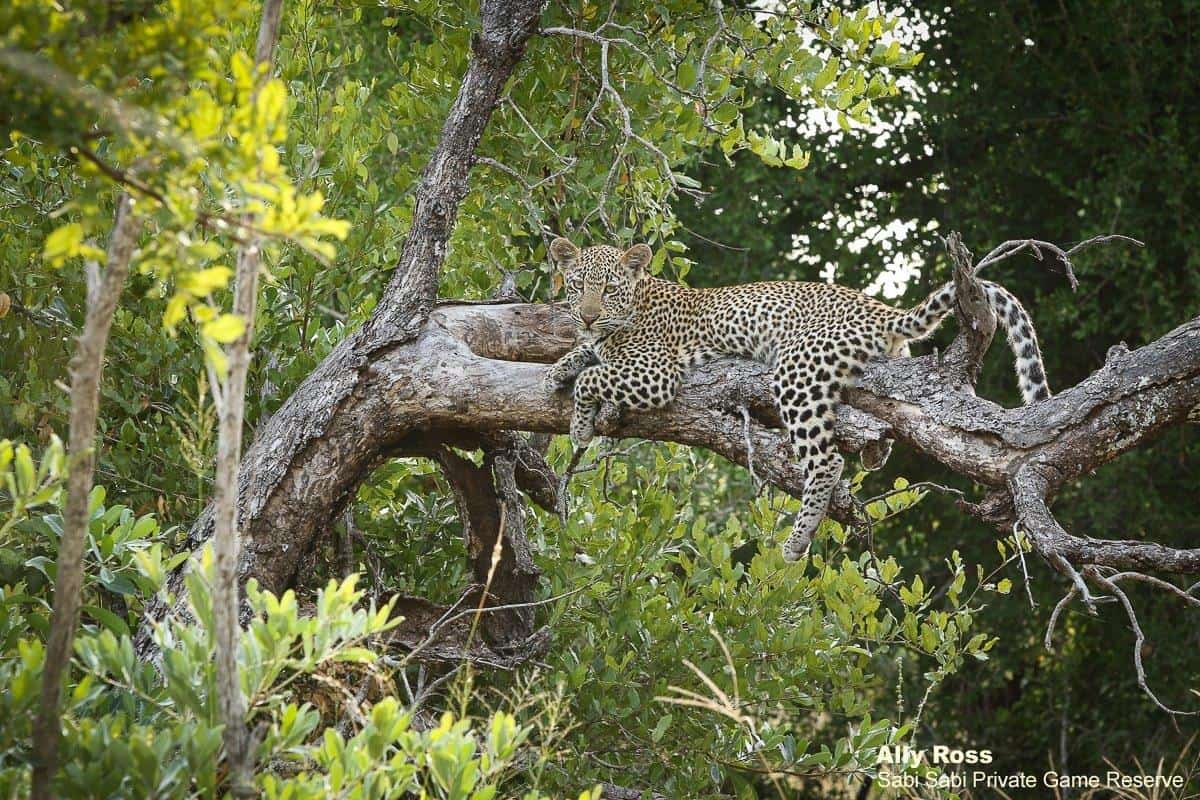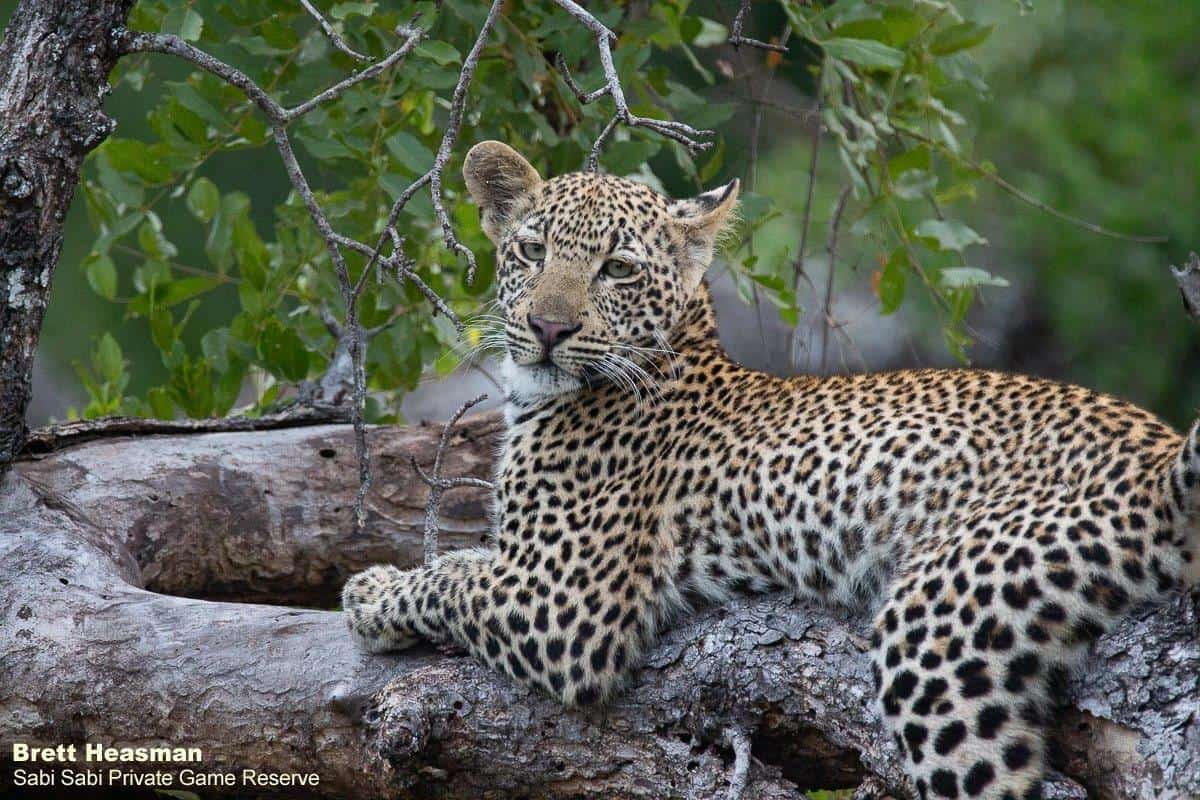 As the sun was starting to set, we were on our way to a spot we thought would be perfect for sundowners with our guests, but instead it had become the perfect hunting ground for Kigelia female leopard. She had just caught her prey as we arrived and so we followed her as she found a comfortable and secure place to enjoy her quarry.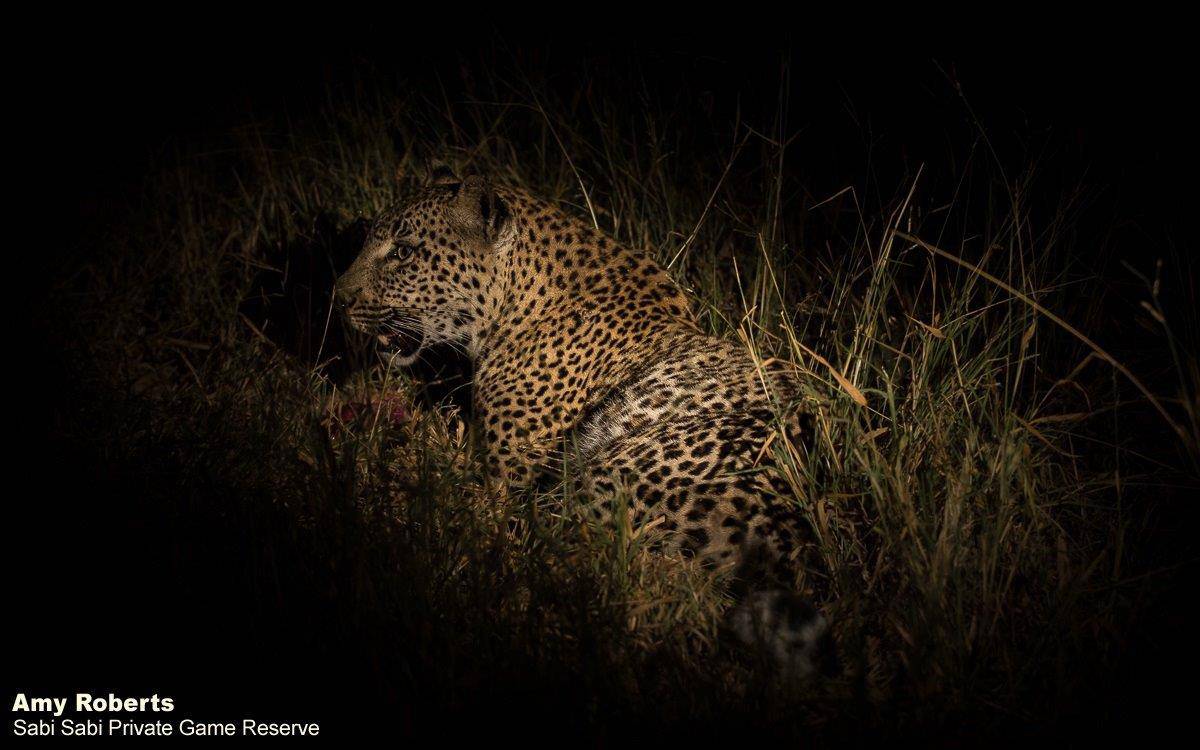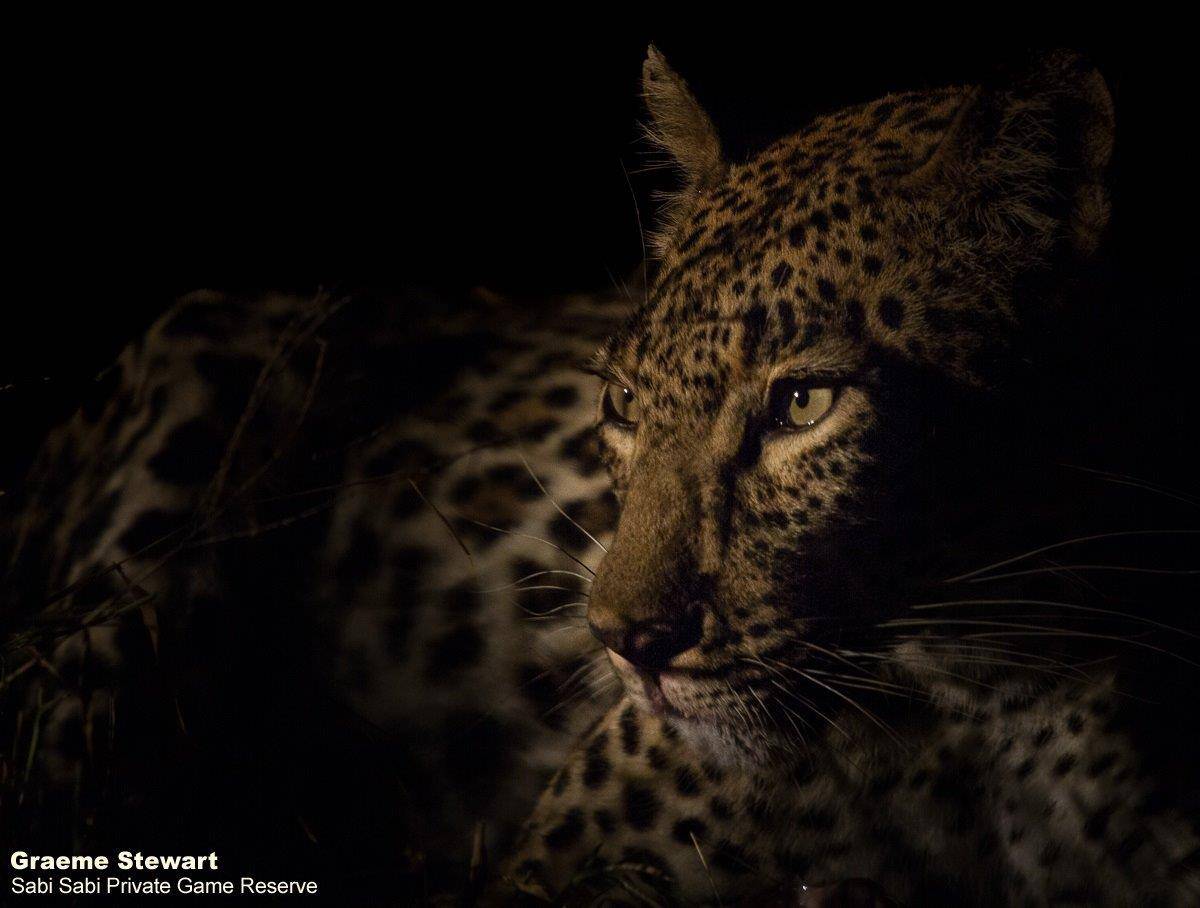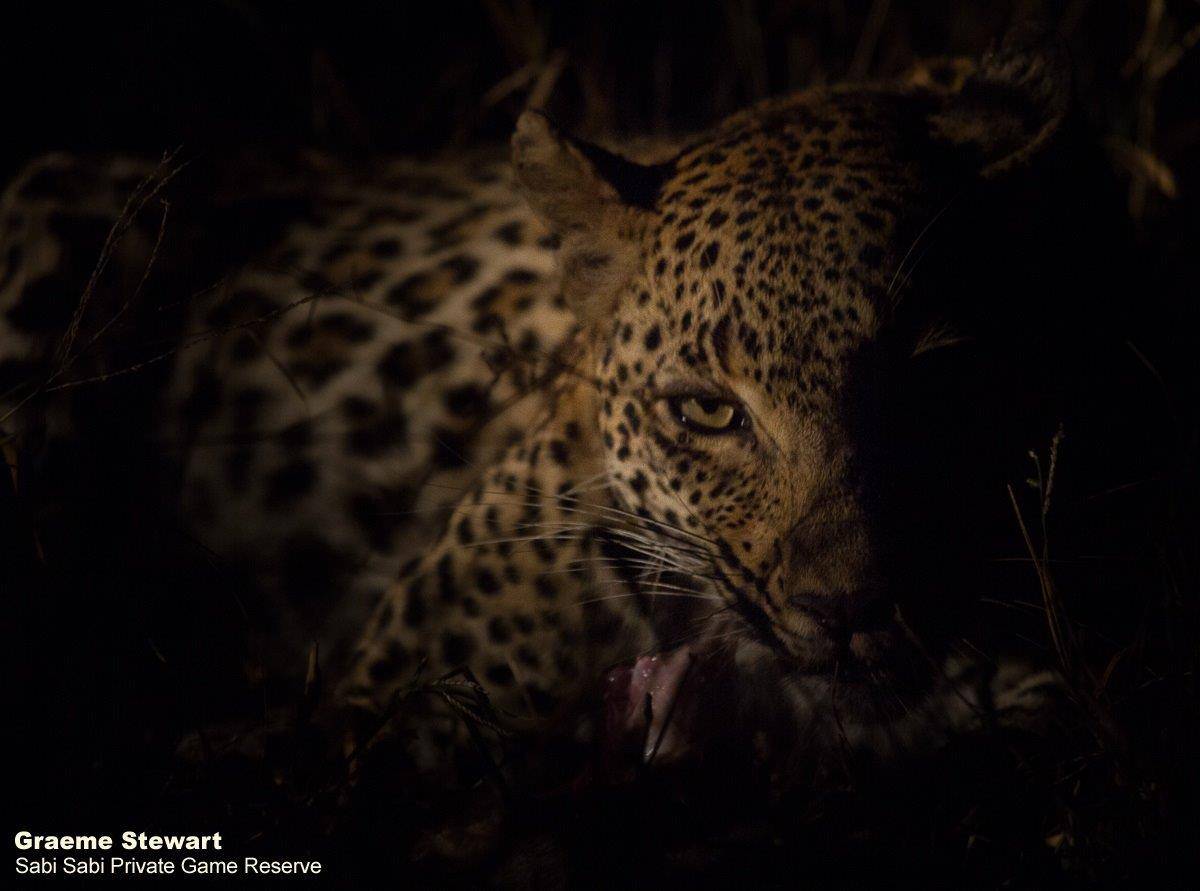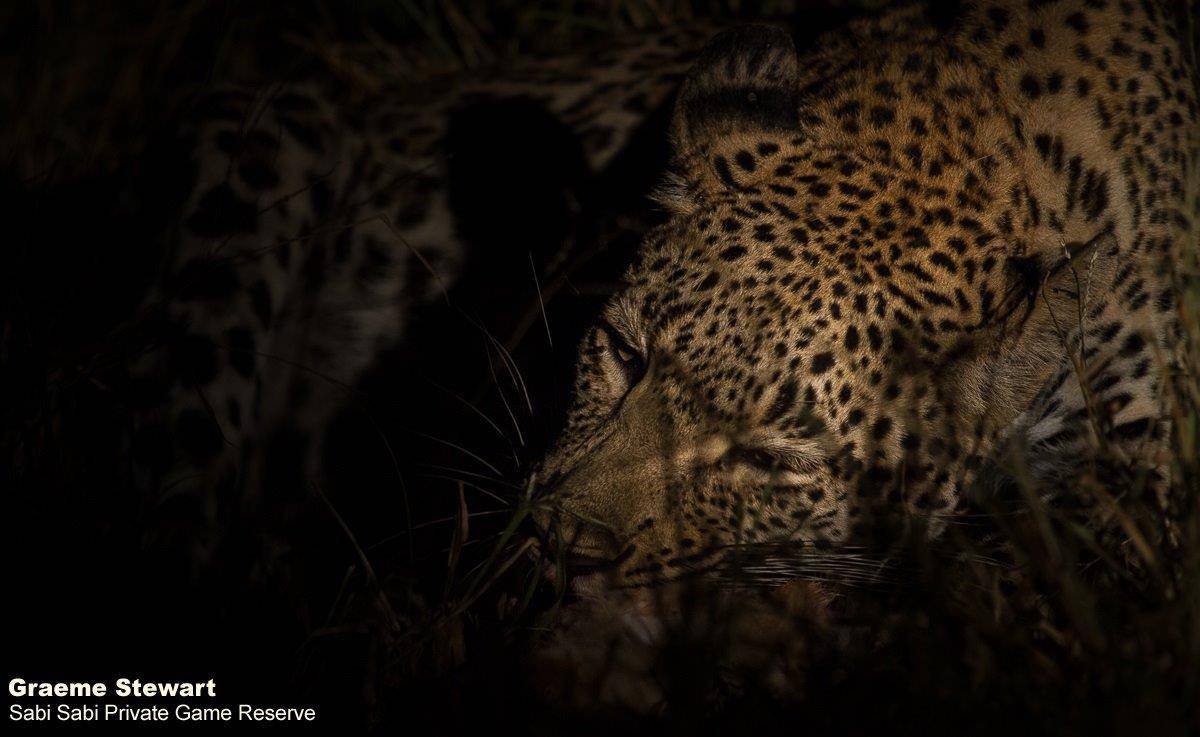 Yesterday was an exciting day for us!!!  We returned to a kill we had found in a tree earlier and we found Kigelia's cub playing in the tree and mother below eating. We can now assume she has brought her cub to feed on some meat – hence why she has taken the cub away from the den site and brought the kill down. We were incredibly impressed how she found a good hiding spot for the two of them which made it a challenge for us, but we respectfully gave her the space she needed and just enjoyed the moment from a distance.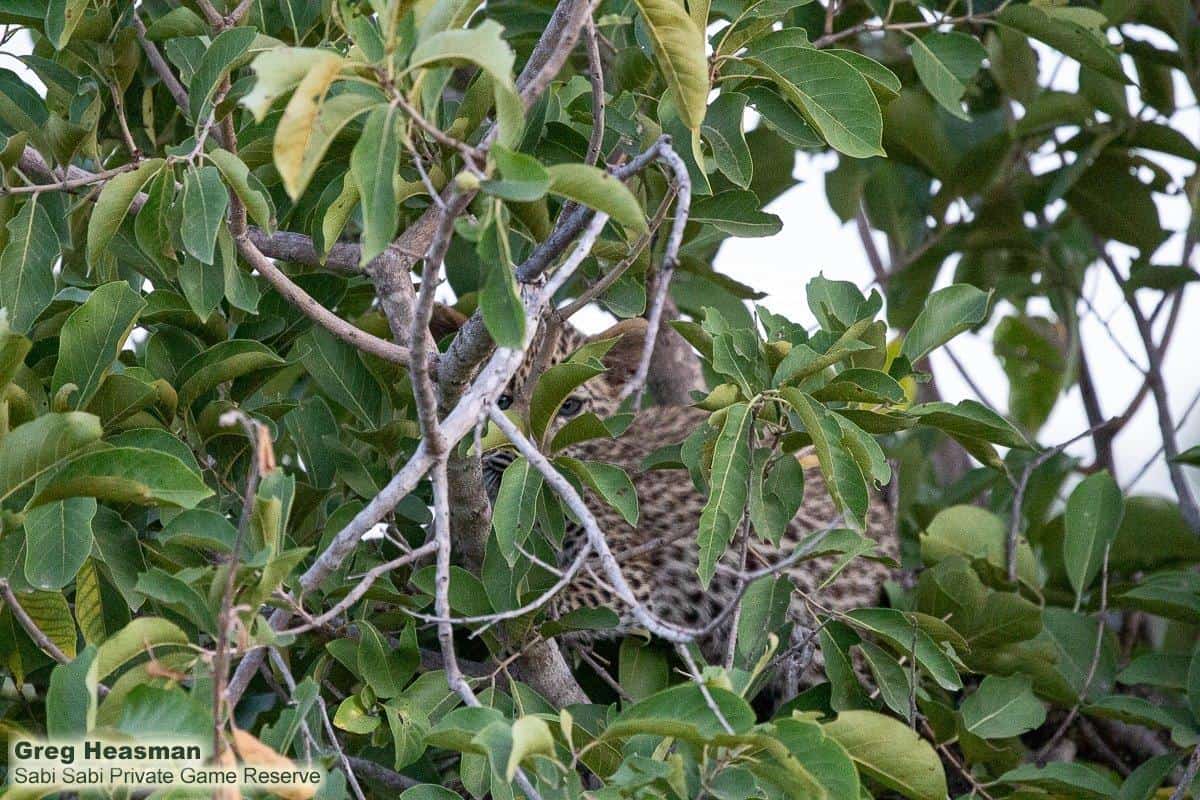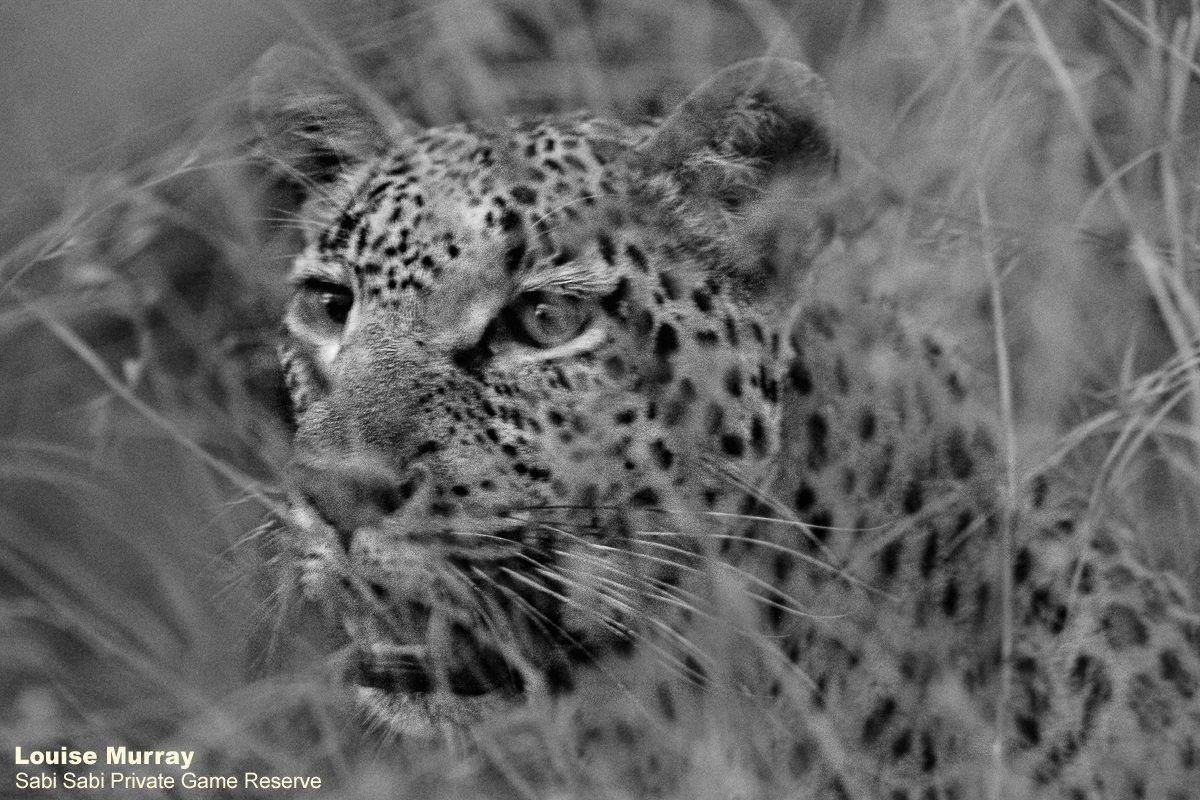 Not forgetting the dogs…  As first light broke through the dense vegetation, we came across wild dogs resting alongside hyenas at a watering hole.  As the heat started to rise, they all moved into the bushes next to the water's edge.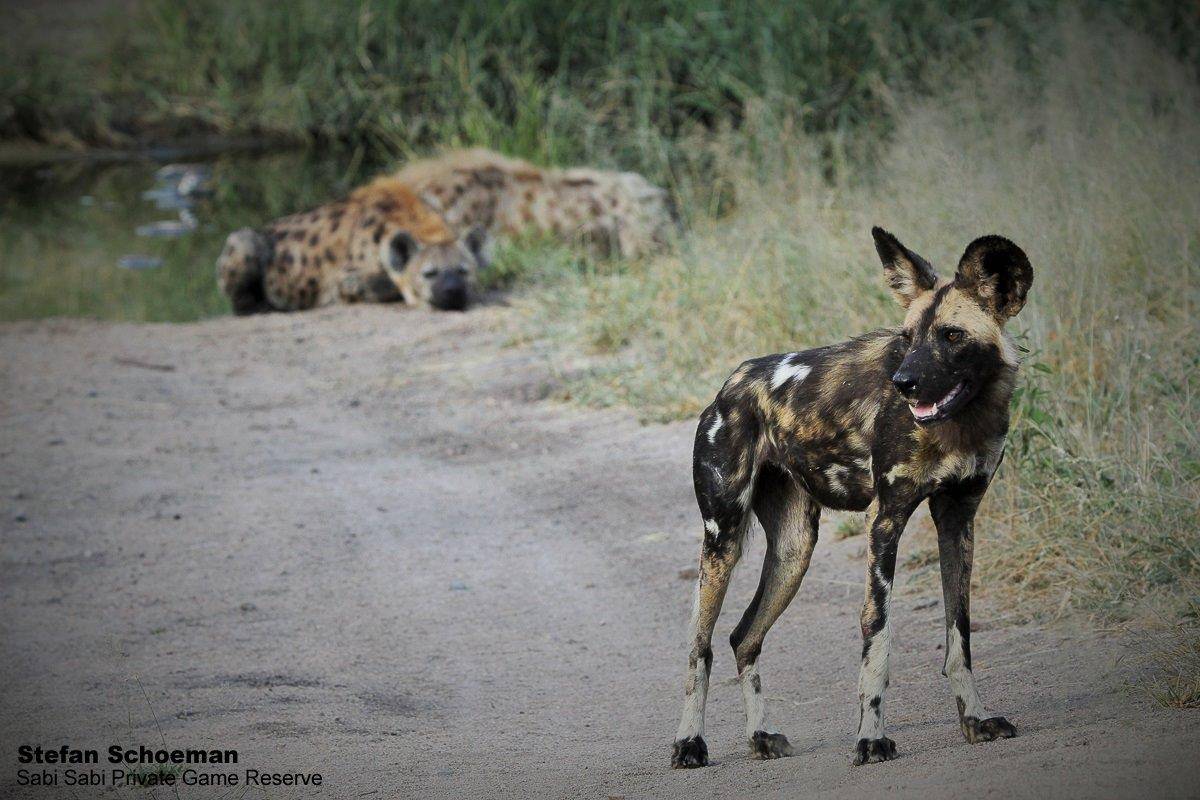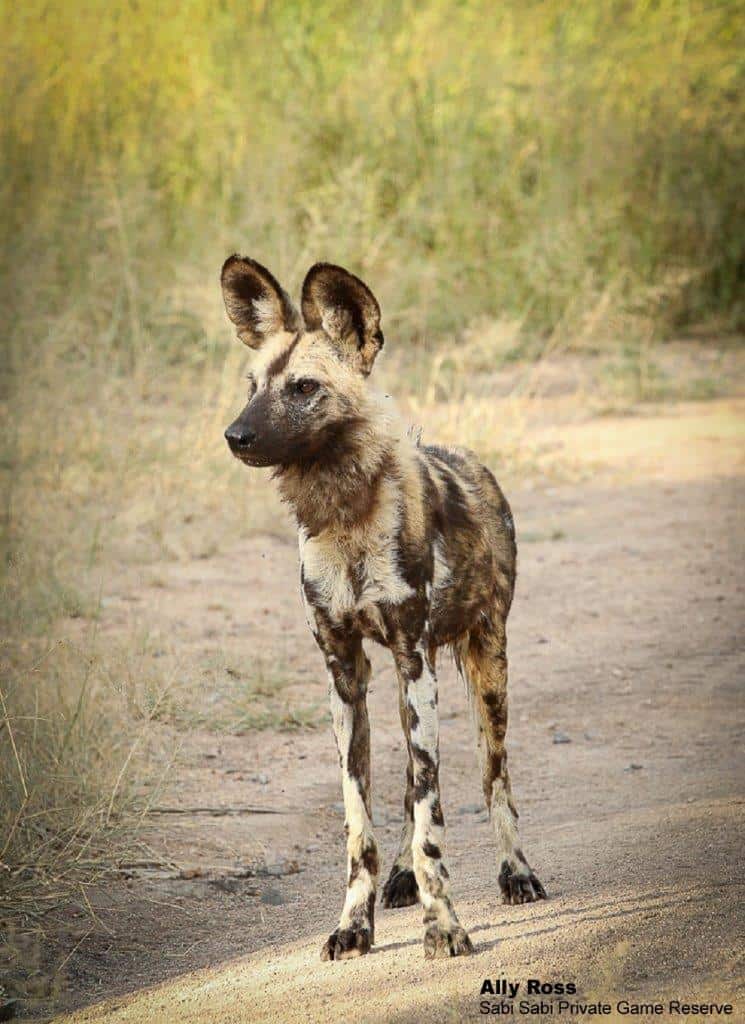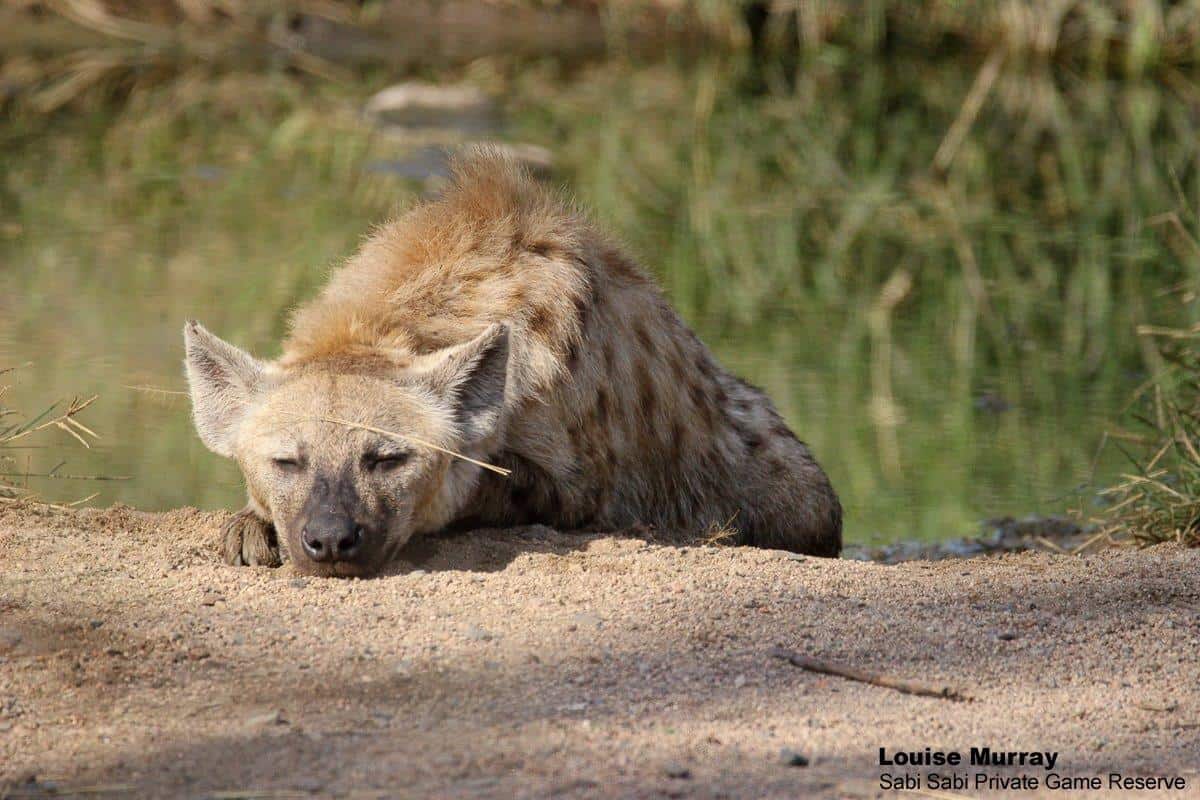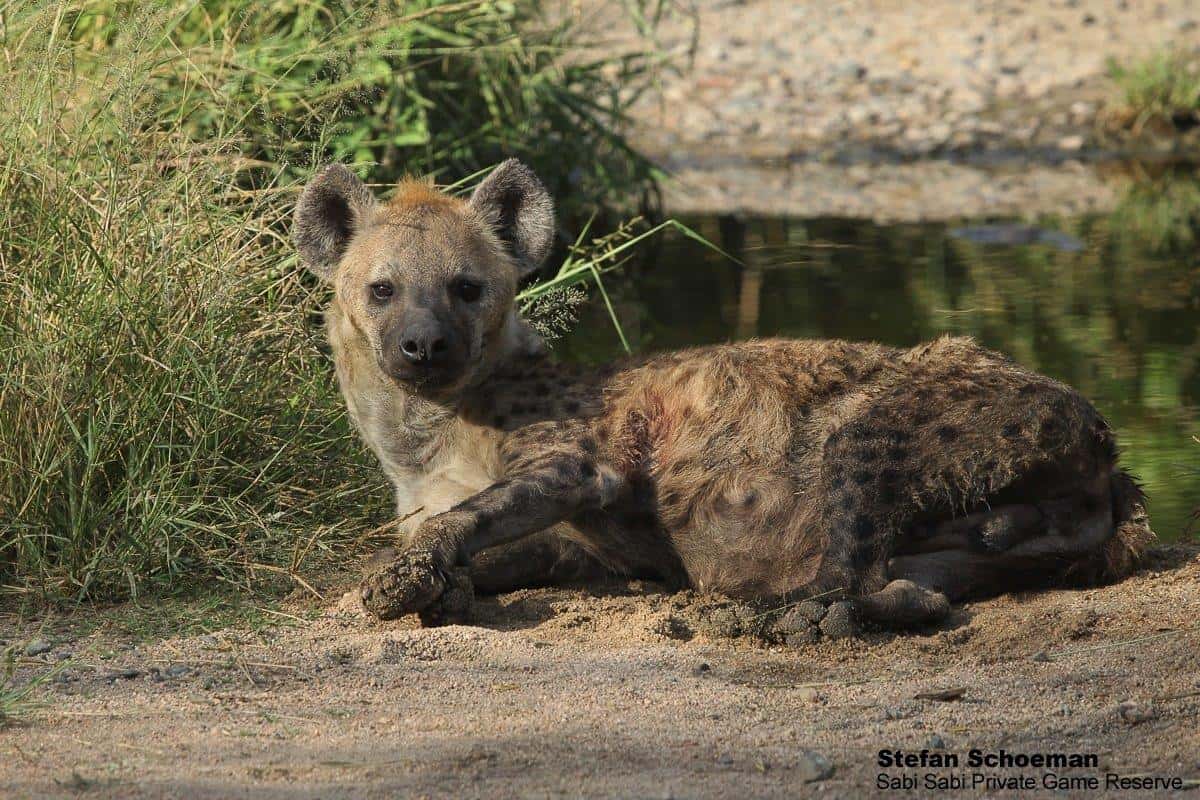 On a quest to find hippo, we ventured into our southern section to visit various dams in the area and were pleasantly surprised to find this African Fish Eagle, perched above a hippo, and posing elegantly for us.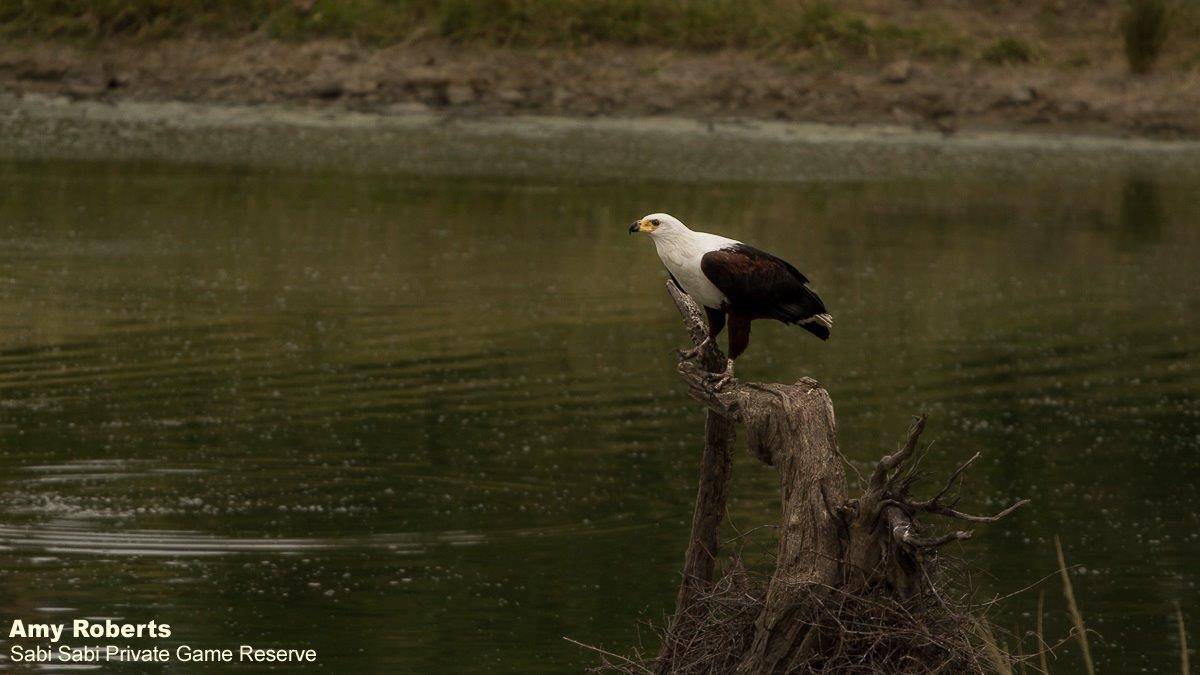 A Yellow-billed Hornbill cleaning itself on a branch feeding on a small meal.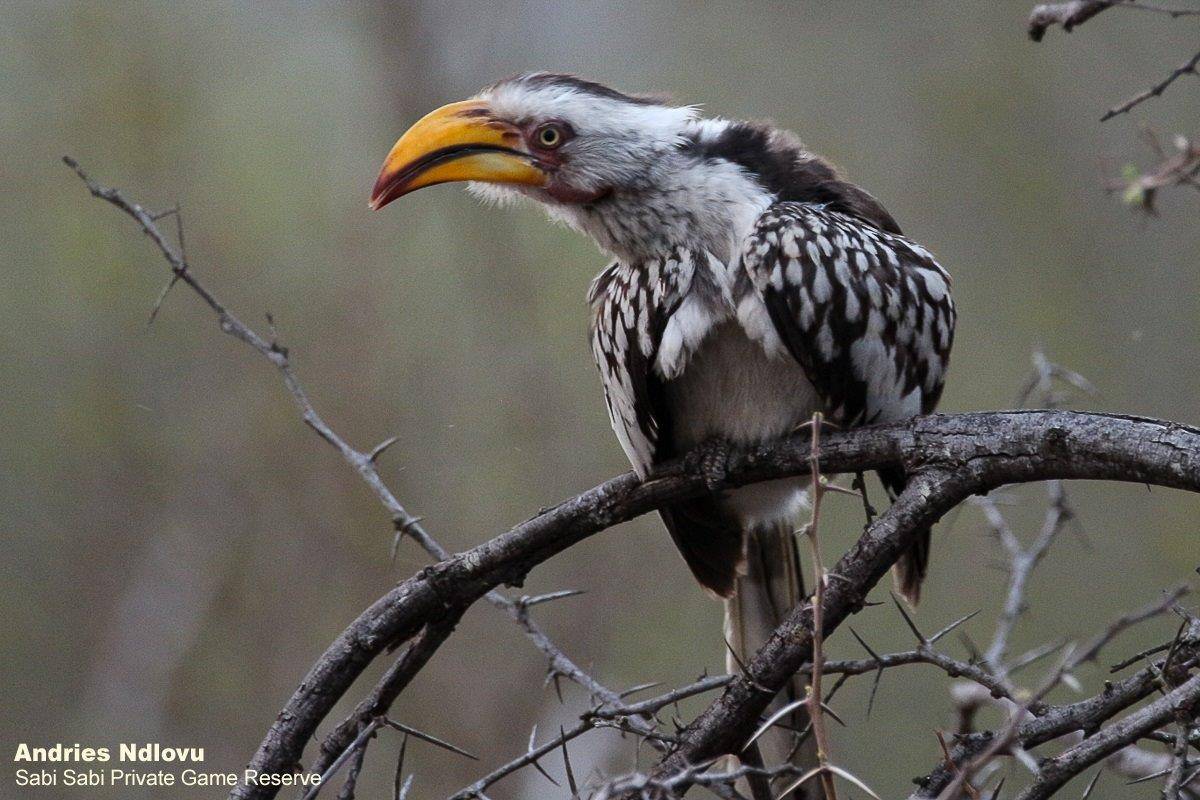 As we were on the search for a herd of elephants, Lazarus spotted this little one appearing out of the thickets.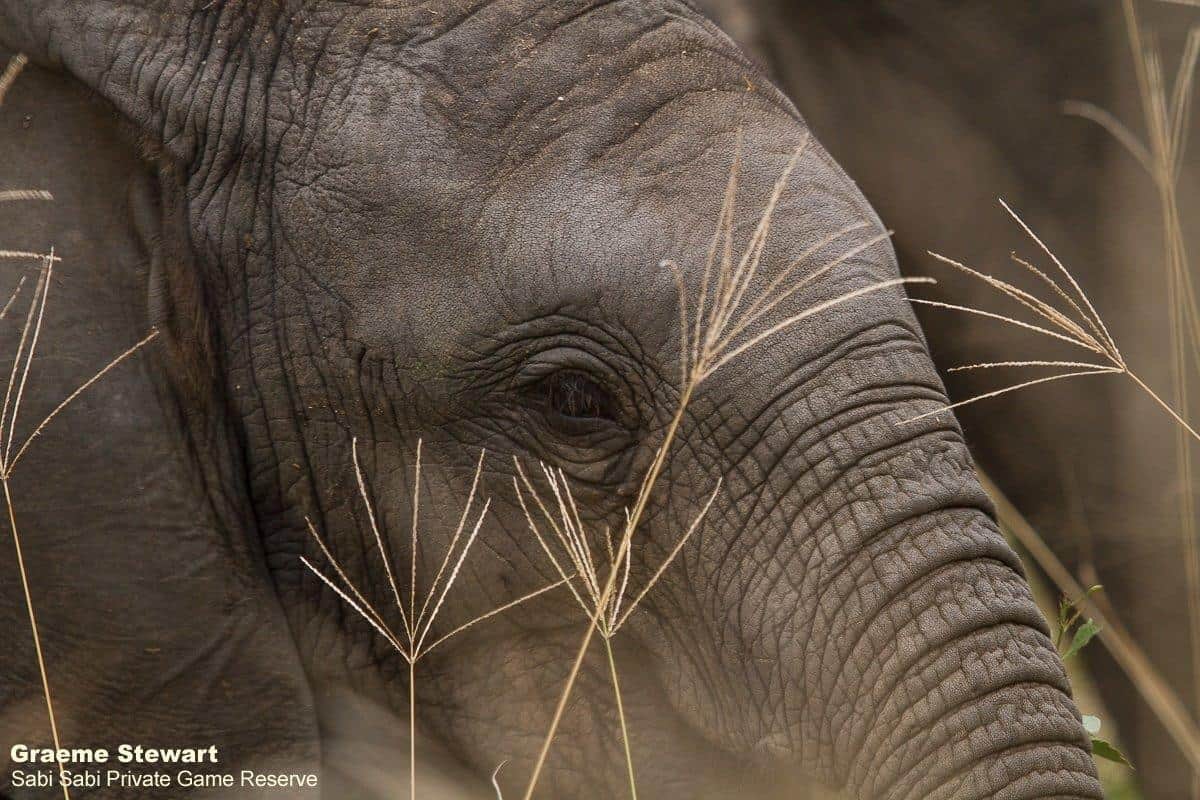 The tranquil gardens of Selati Camp have attracted wild animals for many years; and we were witness to a bushbuck quenching its thirst before moving off to continue feeding on the lush grasses around the lodge.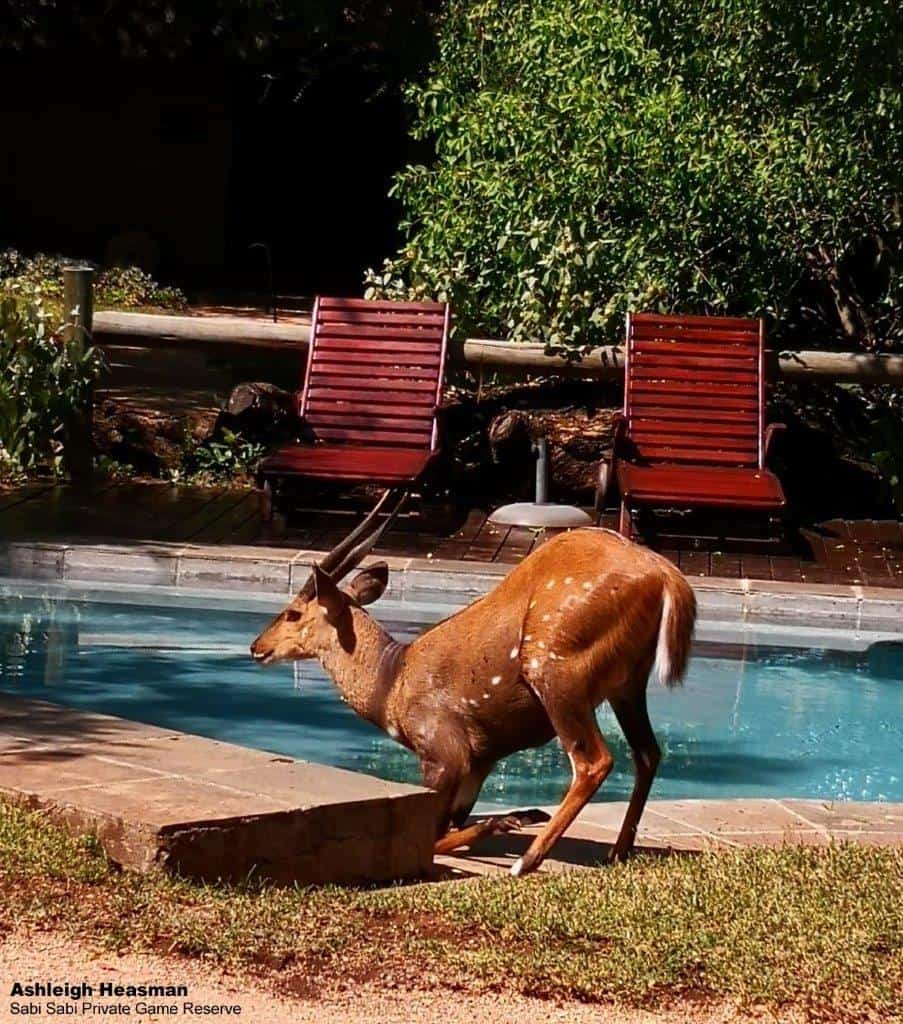 A buffalo herd hastily makes their way to the watering hole in front of Selati Camp.
There's nothing better than a bit of fun and games in the water on a warm day…
Until next time…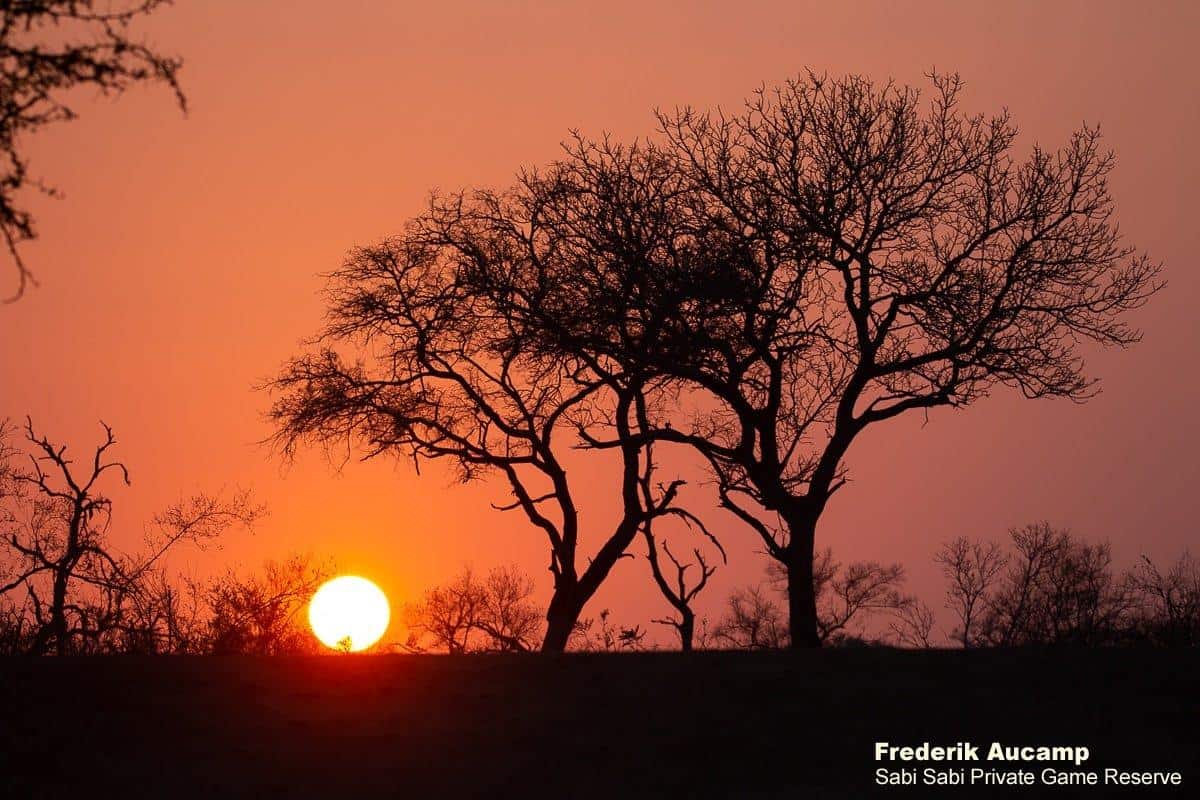 Blog by Wendy Claase
Images by Ally Ross, Amy Roberts, Andries Ndlovu, Ashleigh Heasman, Brett Heasman, Frederik Aucamp, Graeme Stewart, Greg Heasman, Louise Murray, Rebecca Boshoff, Stefan Schoeman and Dr Michael Bougoulias (Guest)
Videos by Louise Murray, Tyron van der Walt and Dr Michael Bougoulias (Guest)