As has been mentioned before, a great way to get a different perspective of a night time photograph is to use the shadows cast by other spotlights and to turn off your flash to benefit from the softer lighting. However, another great effect can be achieved by capturing only the silhouette of the animal. To do this, the subject must be lit from the opposite side so that the only light available for the camera to pick up is the silhouette.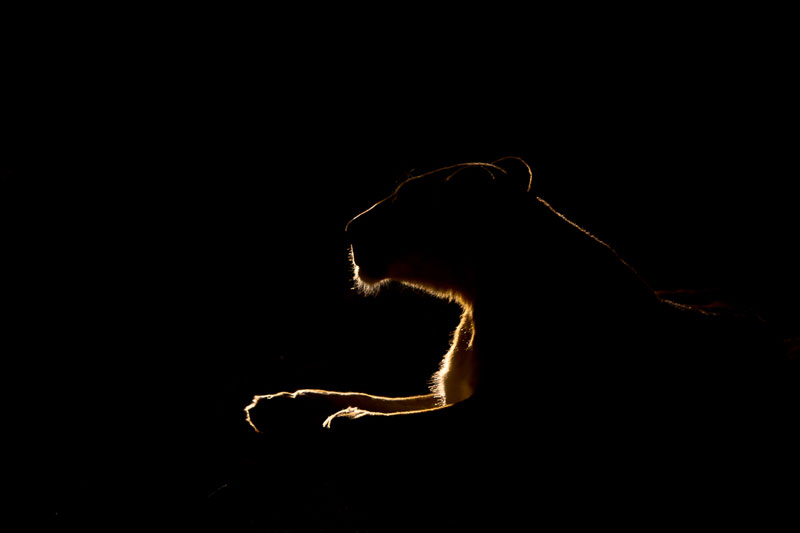 Often in photography less is more, and it is especially true in this case. With the shadows dominating the majority of the photo, only the fine detail of the outline remains and this lends itself to a wonderful portrait that accentuates the individual hairs and in this case whiskers of the subject.
To achieve this effect, I used my Canon 60D and 70-200mm f2.8 lens. The superior light collecting ability of taking a picture with an f2.8 aperture enabled me to leave the ISO at 1000 and use a speed of 1/80th of a second. With shutter speeds as low as this, a static subject and an image stabilized lens is essential, but the rewards are great. I did a slight amount of post processing to remove the minimal surrounding vegetation to increase the effect, but I am very happy with the result!
Stay composed!
Ben Coley