For most photographers it is accepted that you should use the light from the rising or setting sun to light up your subject but in certain circumstances you can use this as a great way to create a golden hue around the subject. One of the most important things you are going to need for this is an external flash.
For this picture we positioned the cheetah against the golden light of the setting sun and then set up the camera to ensure that the light was correctly exposed. I then set up the flash and took a few test images to ensure that the strength of the flash was sufficient to light up my subject, the cheetah.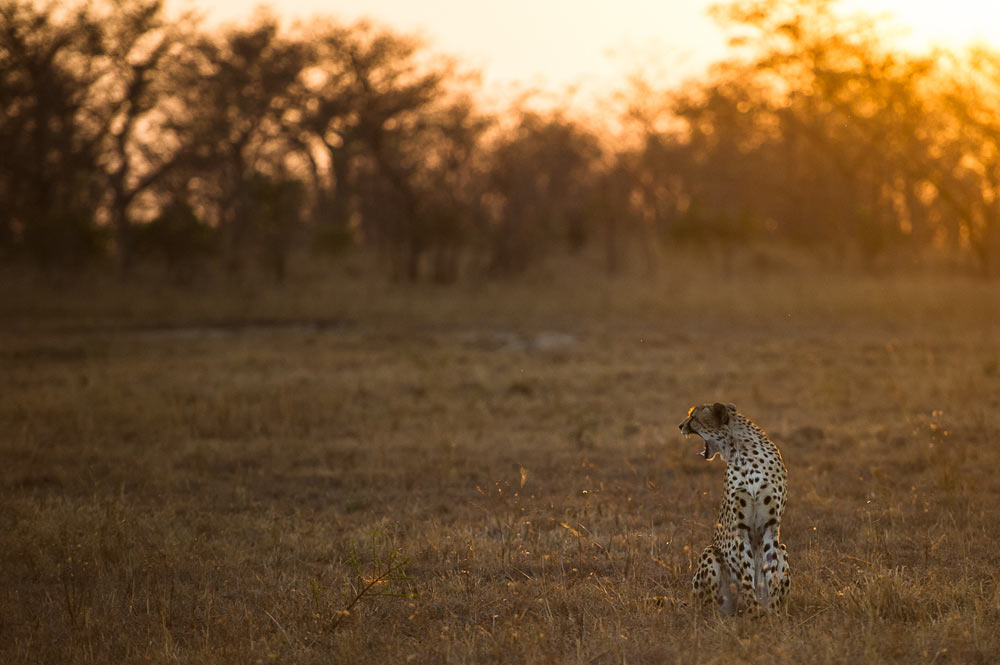 I set my Nikon D3s to aperture priority and set the aperture to f2.8 to ensure a small depth of field. I then dropped my exposure compensation by 1 stop (-1ev) to capture the golden light. I turned my ISO up to 1000 so that my flash would have the maximum impact and set the flash in manual mode to full power due to my distance from the cheetah. The camera then chose a shutter speed of 1/5000th of a second and my Nikkor 70-200 f2.8 was at 195mm to ensure the correct composition.
Expose your balance
Richard de Gouveia