The last few weeks it just seems to have rained and rained. There has hardly been a single afternoon where it hasn't either looked like it's going to rain or it has been bucketing down. It's very unusual for us to have rain so late in the year.
While game viewing has still been excellent, I have been a bit reluctant to take out my cameras for fear of them getting wet.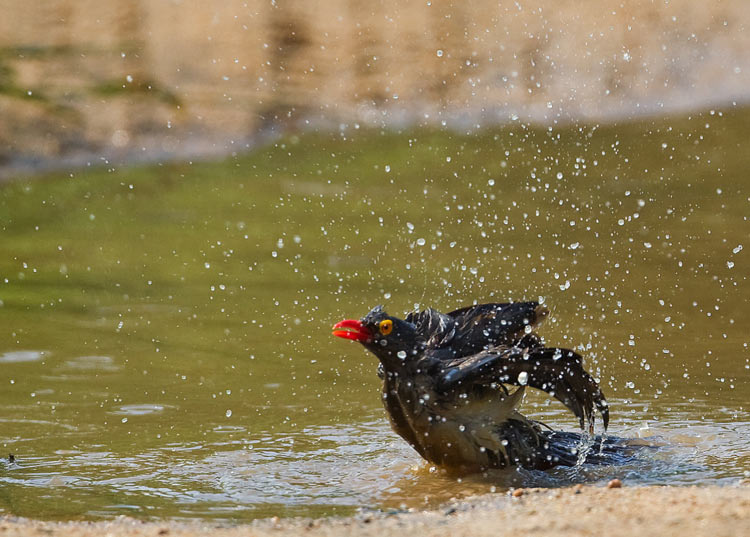 On this particular afternoon I came across a group of red billed oxpeckers taking a bath – and fortunately I had my camera with me. I was going to have to take my photo slightly into the light but thought I would try anyway. I used my biggest lens, 600mm, as I wanted to get in close without scaring the birds off. I set the camera to aperture priority and the F stop to F6.3. I knew that as with any birds I needed speed, so I made sure that my speed was at least 1/2000 of a sec. Then it was just a case of making sure that the focus sensor stayed over the bird's eye.
I love the way the water droplets look as they are exploding off the birds.
Happy snapping,
Rod Wyndham