News update: 4th September
Have you ever wondered how the Sabi Sabi rangers know where to find the often elusive wildlife on the reserve; ever strained to decipher the conversation between ranger and tracker; ever noticed how, no matter how subtle it may be, the trackers' slightest gesture gets instant attention from the ranger on a game drive?

The Sabi Sabi Trackers play a vital role in the safari experience. They all hail from the Shangaan villages neighbouring the game reserve and have grown up surrounded by the African bushveld, instinctively learning the signs and sounds of nature. These amazing trackers are in tune with the many hidden clues left by animals, signals that to us are all but invisible. They can identify a bird by its far away call – sometimes mimicking the sound so perfectly that the bird responds – and animal spoor (tracks) are instantly recognisable to their highly trained eyes.

The trackers have wonderful personalities, and thoroughly enjoy bantering with their guests, delighting in telling stories of their lives and upbringing. They have a vast knowledge and in-depth understanding of the centuries-old traditions and folklore of their people passed down by word of mouth from generation to generation. From childhood they have been schooled on the value of bushveld plants; which of them have medicinal value, which of them are a good source of food, and which have spiritual powers in Shangaan mythology. The trackers are also happy to pass on the descriptive Shangaan names of the indigenous animals and birds of the area, and the local beliefs of magical powers, omens or suspicions surrounding the bushveld creatures.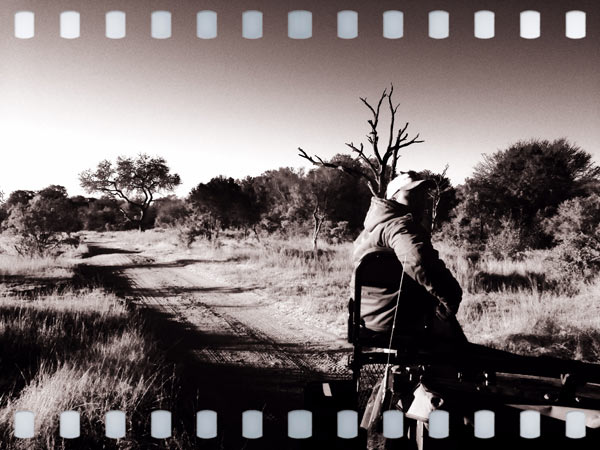 Spend a few days with the trackers and you'll soon learn that their knowledge cannot be found in a text book or captured in a note book. It's instinctive and intuitive, part of their upbringing and difficult for outsiders to study.
Many of the Shangaan trackers have been with Sabi Sabi for decades, some since its inception, with family members enthusiastically joining the ranks of Sabi Sabi staff over the years. Their dedication and commitment to the preservation of the reserve will help ensure the future of this unspoilt part of Africa for generations to come.