Having now got back to normality, I just wanted to write and thank you very much to let you know what a wonderful experience it was to go to Earth Lodge.
The transfers were timely and comfortable and from the moment we arrived at Earth Lodge we were made to feel welcome and special and the lodge itself was beautiful, our room was lovely.
The staff were fantastic, from those who met us on arrival at the lodge, to Marcia who served us at breakfast, lunch and dinner and Dave our ranger and Anton the tracker.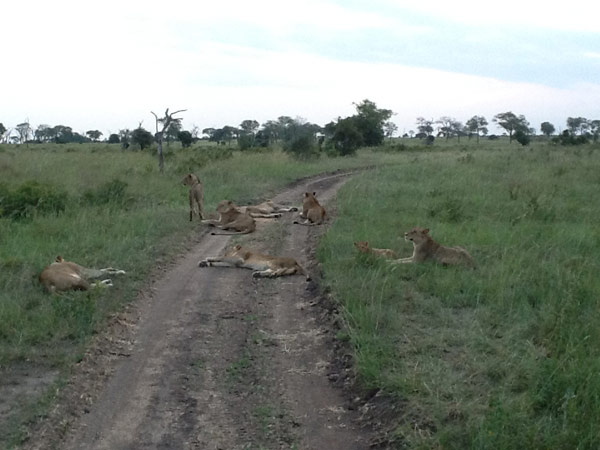 Seeing the game so close was so exciting and it was made so interesting by our ranger Dave and his knowledge and replies to our endless questions. Then there was Antony the tracker, who must have super human eye sight, as I cannot believe some of the things he saw and got Dave to show us. This was also in the dark of evening too.
We saw a lion kill, which was amazing. I am sure was not so great for the poor Waterbuck that was caught by eleven hungry lionesses and to see them and hear them feed and competing for a piece of the kill had the hairs on the back of my neck standing on end.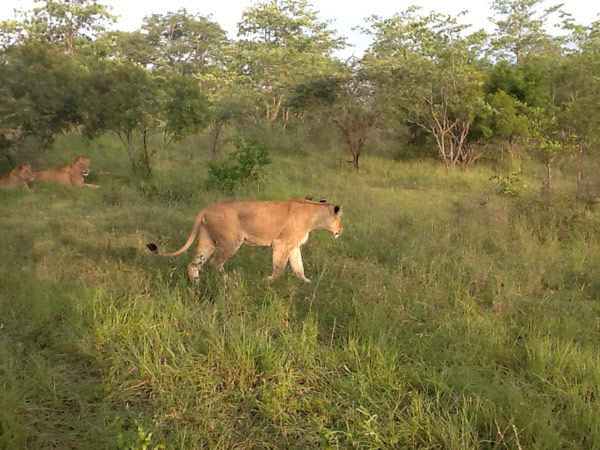 Although one never likes to see an animal suffer, luckily the kill was quite humane and I was impressed and pleased that all lights were put out on the Land Rover so that no one got any advantage from our presence there, as nature has to be allowed to go on by itself. It was really good from an eco point of view also that only two vehicles were at a sighting at any time and other had to standby.
The elephant and rhinos we saw were so close to us but Dave judged their moods to perfection. Dave made the sighting of each bird, plant and animal so informative and interesting.
Well, I will never tire of sharing the sightings with people and recommending your experience to others and I will also be singing your praises on Trip Advisor. I thank you again for this marvelous and wonderfully enjoyable opportunity.
Best regards
Iain & Caroline Worley