In this blog I will be sharing some of my favorite images of the predators we have seen in the last week.
It has been a good week for leopards with Maxabeni and Warthog Wallow being around quite a bit.
Maxabeni has been feeding on a warthog kill for the last four days at Fig Tree Crossing, allowing for some beautiful photos of this very relaxed cat.
Warthog Wallow was also seen hunting around Bush Lodge a few times. One night, during the full moon, she somehow managed to pull off an impala kill. She then dragged the kill a few hundred meters into a drainage line where she hoisted is up into a tree to keep it safe from hyenas. Her 14 month old cub was also seen feeding on the kill, not quite independent yet as some had thought.
The lions have been a bit hit and miss in the past six months with new males trying to take over the Southern Pride. It seems more and more likely that the three Sand River males will be the likely rulers in the future as they have been seen once again mating with the females. We have also been seeing more and more females reuniting in the pride, as opposed to only be seeing one or two in the last few months.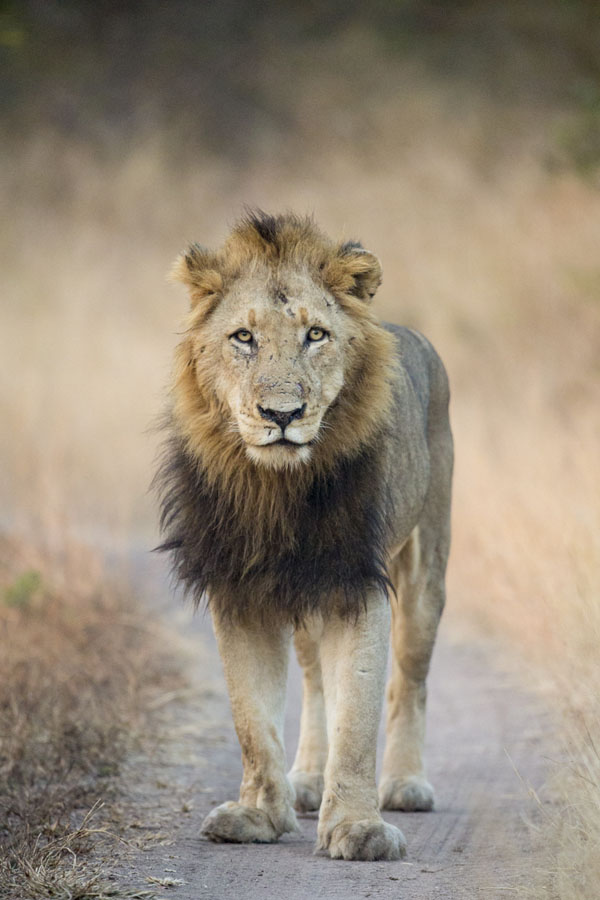 Every now and then in the bush we as guides have an animal let us spend some quality time with them in their personal space. It is a great honor when an animal that is usually shy and fearful completely lets its guard down and allows you into its world. This week I was lucky enough to have another one of these experiences with a spotted hyena. I was out on a staff drive with fellow guide, Kyle Strautman, when we came across a hyena lying in the road. She was very relaxed and allowed me to get some great photos of her. After about 15 minutes or so with the fading light and her being so patient with us we left her to continue to wonder just what the heck was going on with her curious onlookers.
BY: LANCE VAN DE VYVER (BUSH LODGE RANGER)