We are beginning to experience some very cold mornings here on the reserve and it's not only the humans that are feeling the chill. Besides the spectacular sunrises, we have been experiencing some great sightings of our animal friends as they try to warm themselves in the rising sun. These baboons roost in the large Sycamore Fig Trees that line the Msuthlu River and it's possible to catch them there on most mornings before they head off to forage for the day. They are most entertaining.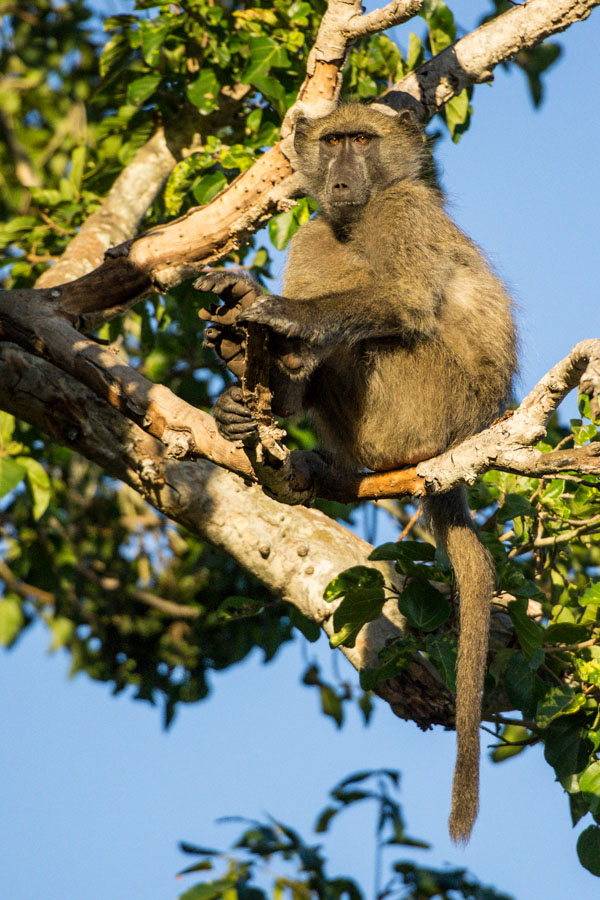 Being a keen birder, I have had a rather exciting week and have had some fantastic sightings of a few personal favorites. There is something so rewarding about capturing birds, in flight or otherwise, for me anyway. One of my absolute favorites is the visually striking Bateleur eagle and this female was the highlight of one of my recent morning drives. How do I know it's a female, you may ask? Well, the sexual dimorphism in this bird specie is very apparent. At a perch, the female will have a silvery white bar on the lower third of the wing, where the male is all black. In flight it's also very easy to tell the difference in that the female will have a thin black bar along the bottom of the white under-wing and the male's is 50% black and 50% white. I watched a pair last year around this time nesting and successfully raising a chick to maturity, so I am hoping I will see the same this year.
Fork-tailed Drongos are almost always guaranteed on any safari and are often best observed while following dangerous game off the beaten track as they attempt to hawk the insects the larger animals disturb while walking through the bush.
Driving by a dam the other day, I spotted this beauty very close to the road and perched on a fallen over Knob-thorn Acacia and looking for fish while warming up in the morning sun. Green-backed Herons are rather timid and seldom stick around long enough for a photograph, but it allowed me the opportunity this time around.
One of the highlights of the week was the time spent with an elephant cow and her young male offspring. There was a large herd moving along the Msuthlu riverbed, but we stuck with these two as they were in less dense vegetation. We kept our distance and were enjoying the interaction between the two and then the youngster began to move toward us, slowly feeding on the long grasses on the roadside. Young elephants and in particular, young male elephants, tend to be rather cheeky and often let you know of their disapproval of your presence. This little guy was extremely relaxed though, and moved about our vehicle with no sign of irritation at all. What an incredible sighting and an experience that my guests and I thoroughly enjoyed.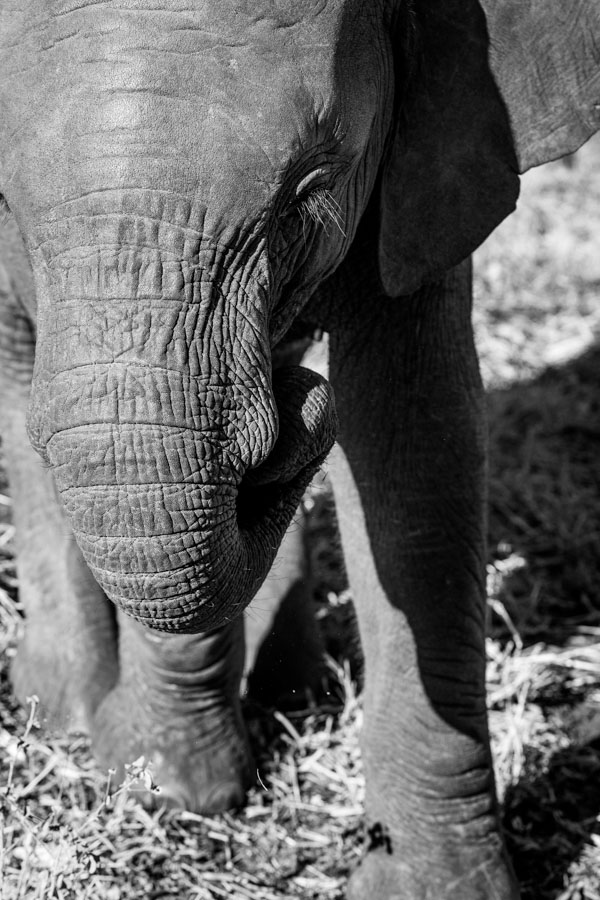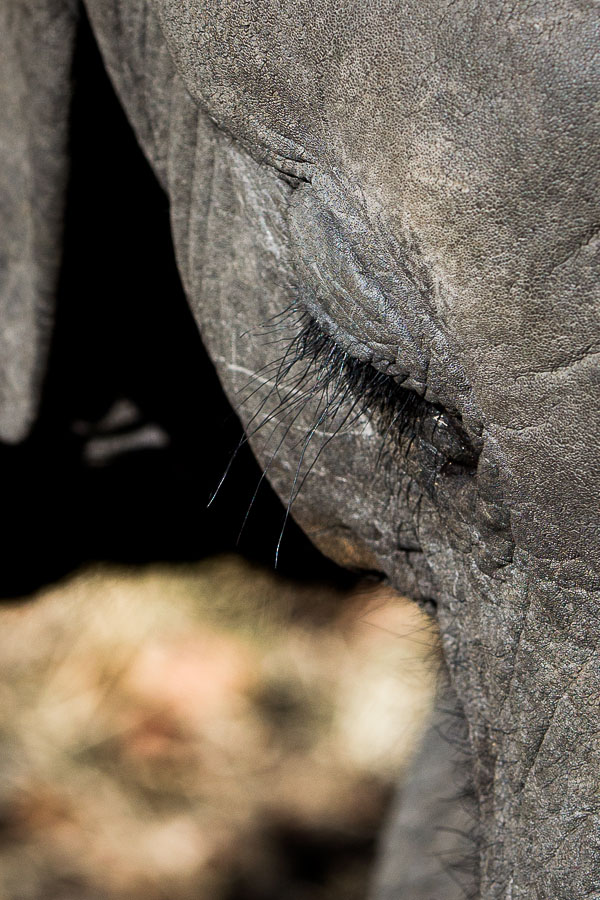 We caught up with the old resident male leopard we know as Mahlathini, meaning 'thick bush', this last week. Since the younger and stronger Maxabeni male took control of the territory, we have seen very little of Mahlathini, but it seems he has settled quite nicely further east of his old hunting grounds. He has a reputation for being a somewhat skittish and 'unaccommodating' leopard at times, often running into the densest bush he can find when he's encountered. On this occasion though, he was a bit kinder to us. He was found to be hunting a herd of impala in front of a neighboring lodge and after a failed attempt we continued to follow him for a while until he eventually lived up to his name.
Warthog Wallow is back around Bush Lodge with her youngster we now know as the Tortillis male. Guests and staff alike have caught glimpses of these two moving around in the riverbed and in front of the lodge itself. We managed to track them down on drive and found that they had been successful in making a kill, but it seems that hyenas interrupted them and the carcass was subsequently stolen. I'm glad to see them around again though, especially the young Tortillis male. He is looking very good and becoming more and more independent every day. We have seen him off on his own, attempting to hunt and venturing further from their usual stomping grounds. It won't be too long before he moves out of his mother's territory completely in search of his own.
The Sand River males and Southern Pride lionesses were featuring a lot again this last week and they even managed to take down a rather large and very unlucky buffalo. This would be the third buffalo in less than 2 weeks! The males are doing very well for themselves and in convincing the females that they are males for the territory.
After the six lions finished off the buffalo, after only 2 days I might add, they proceeded to laze around close to Bush Lodge where they could be heard vocalizing throughout the night. We caught up with them in the afternoon, still with full bellies, but a little more active and still caught up in their extremely prolonged bout of mating.
Capturing images of animals at sunset is a favourite activity for most photographers, amateur or otherwise, and the fact that we live in this amazing environment does make for many opportunities to do so. I hope you have all enjoyed reading this week's blog post and I look forward to bringing you all more news very soon. Until next time…
BY: MIKE PALMER (BUSH LODGE RANGER)
IMAGES BY: MIKE PALMER AND LANCE VAN DE VYVER