The start to the week brought with it a very pleasant surprise and confirmation of previous suspicions. For some time now, most of the guides here at Sabi Sabi have been questioning the absence of the Little Bush female and the likely cause being that she must have cubs somewhere on the reserve. Female leopards are very good at keeping a low profile especially when young ones are involved, keeping them safely tucked away in the most impenetrable places. We have seen tracks of Little Bush and the cubs in the last couple of weeks, which already confirmed our suspicions with there being only a few glimpses of them now in the last week. The cubs must be between two and three months of age, which would correlate to last regular sightings of Little Bush. This brings us to now. We were following Maxabeni some days ago, who in turn was being trailed by the White Dam female, possibly in an attempt to entice him to mate with her so she can secure a space in his ever-increasing territory. He managed to 'lose' her after a while during the morning drive and we continued to follow him, only to watch him successfully take down an impala ram. That afternoon we were very surprised to find out that Maxabeni, Little Bush and the two cubs were all feeding off the same kill! Unfortunately for us, the young ones are only now being introduced to vehicles and are therefore timid of us at present. As a result we have no useable images of the cubs yet, but I am certain this will change very shortly.
Keeping with the theme of leopards and their youngsters, we have been having frequent encounters with Warthog Wallow and her cub, with the youngster becoming more and more independent of its mother. This has led us to finally name this young male, as it is clear that he has been successfully raised to the point where it is likely that he will reach full maturity. The cubs of felines have a very high mortality rate of 50% or more and so naming all the little ones would be futile. The naming itself, especially in terms of leopards, is purely for identification and research purposes. The density of leopards in the Sabi Sands is very high and these cats constantly move around in pursuit of territories. Once a territory is established, they will frequent that particular area until such a time as other individuals displace them. This young male was first seen and known to be hidden away in a riverbed crossing called Tortillis Crossing, and thus he has been aptly named the Tortillis Male. I have had the pleasure of watching this young leopard grow over the last year, from small cub to semi independent. It will great to see him come into his own over the next six months or so as he moves away from his mother in search of his own place in this wilderness. Here are some shots of him taken this week after he was treed by several hyenas attempting to steal his meal.
Yet another surprise on the leopard front was the unexpected return of the Selati Male to the property. I remember seeing this leopard fairly regularly in the area around a year ago before the older Mahlathini male chased him out. It seems that perhaps the Selati male may be looking to move back into the area now that Mahlathini is out of the picture. The only problem with that is, he will have to contend with a much bigger and stronger maxabeni. The Selati male is looking very good and one can see the resemblance of his father, the Sandriver male, embedded in his genes. He is a very large, strong male and it will be most exciting if he should try to take some of the territory away from Maxabeni, although it will be a tall order.
Moving away from the cats for a brief moment, we have had some great moments with our guests observing some of the other characters that keep us entertained between high profile sightings. One of my personal favourites is the dwarf mongoose. These little carnivores are very inquisitive of vehicles and even people if you can remain silent for a minute and let them get used to your presence. They are often found in family groups of between 10-30 animals, foraging through dung piles or digging in the sand searching for beetles, larvae or scorpions.
With the mornings being colder, the grasses drier and the sun rising later, we have been getting to witness some great sunrises. Always a firm favourite during the winter months. There is also a persistent mist hanging over the bush in the early mornings, making for some great photographic moments like this one of small group of zebra moving between feeding grounds.
Some of the larger animals have also been making regular appearances during our safaris, allowing us to capture some really great and interesting moments with our guests, adding to the diversity of the game drive experience. Many musth elephant bulls have been seen trailing larger breeding herds in search of females in oestrus, buffalo bulls lounging in muddy pans and hippos moving from the major rivers in search of permanent water in anticipation of the dry season.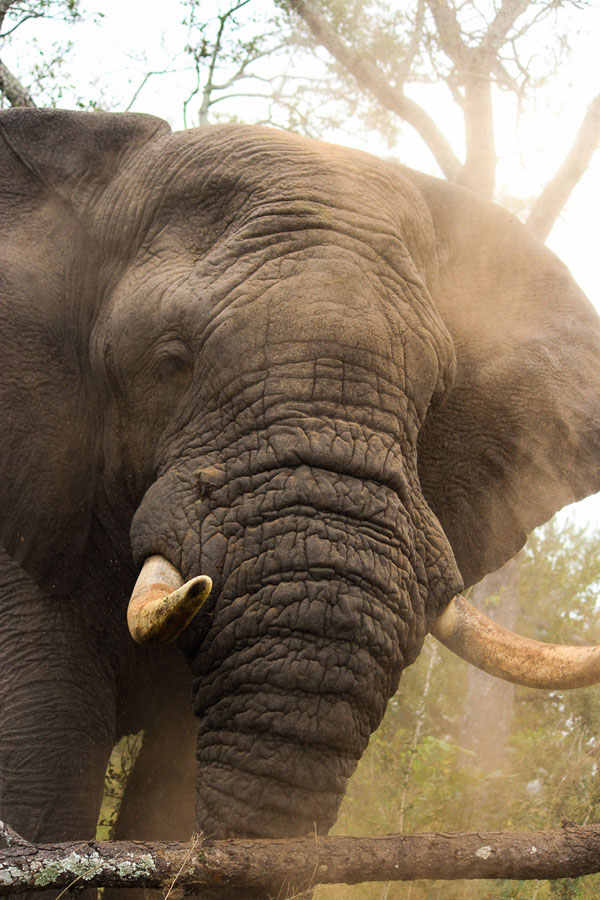 Now, back to the felines. Floppy Ear and two other Southern Pride lionesses led the Sand River males back to the reserve this week. We have known that the males were holding on to a couple of lionesses south of our boundaries, mating them and attempting to secure their place in the territory, while the rest of the Southern Pride have been south of the Sabie River in the Kruger National Park. There is still a bit of uncertainty as to whether or not these 3 males will become the residents, but it is looking more and more likely with the lack of competition at the moment. They do seem to be somewhat battle-scarred, most likely from conflicts between each other and the lionesses in securing mating opportunities. They have since moved south of the boundary again while there seems to be some other lion activity in the east of the reserve. Hopefully we will have some definitive answers very soon. Solo may just be trying to make his way back into the territory, but he cannot do it alone, that much is certain. He will need to team up with at least one other male if he is to contest the area.
I always like to end off a blog post with a beautiful sunset captured in this amazing place I get to call home. In this one my guests stand around enjoying a drink while witnessing one of the most beautiful moments of an afternoon safari. I hope you all enjoyed a recount of this week in the bush. It has been an incredible week and I'm sure that next week will bring us more of the same. Until next time…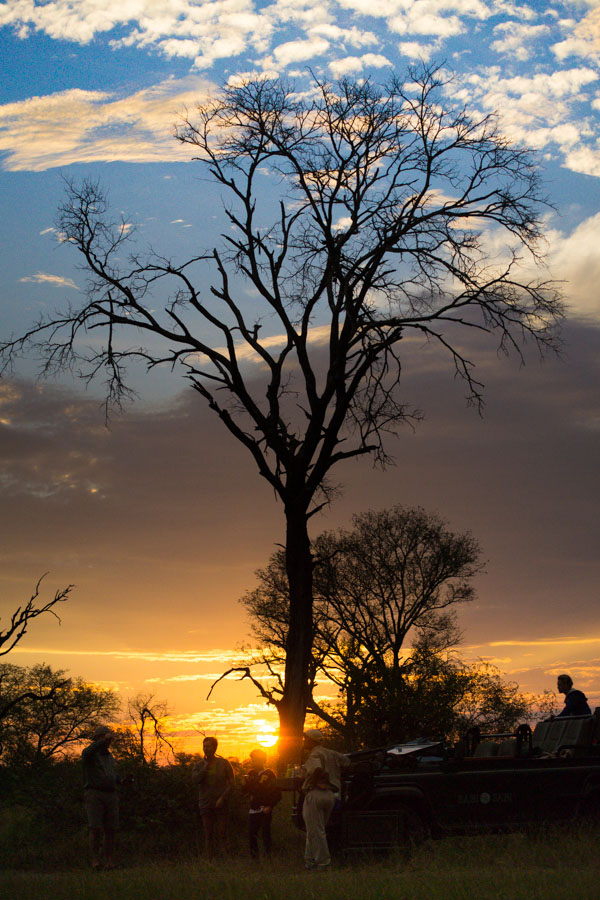 BY: MIKE PALMER (BUSH LODGE RANGER)
IMAGES BY MIKE PALMER, FRANSCOIS ROSSLEE, PRAVIR PATEL, LANCE VAN DE VYVER, CHARLES FERROW AND KOSIE LATEGAN.