Us as Guides have an almost 'love/hate' relationship when it comes to taking leave. Most of us work incredibly hard 7 days a week for 6 weeks at a time and have our weekends consolidated into two weeks of uninterrupted leave. Now this well-deserved and usually very much appreciated, however there is one problem with this whole thing…a lot can happen in two weeks.
During my absence from the reserve I followed the social media platforms daily to find out what was going on in the reserve and I was really happy to see that there was a lot of activity regarding the Southern Pride. We still don't know what has happened to the cubs, although we presume them dead, or whether or not Mandleve/Floppy Ear has had a litter yet. She does look to be lactating heavily. Needless to say I was quite excited to get back to this place I am so attached to, Sabi Sabi, my home. Upon my return to the field I was not met immediately with the lions I was expecting to see, instead we were all in for a very big treat.
We had a massive breeding herd of buffalo come down from the north in search of better grazing, a common occurrence during the winter months, with the herds sometimes numbering a thousand animals. This in itself was fantastic as we took our guests into the middle of the herds to be surrounded by hundreds of feeding animals. Some witnessed births, while others saw prime bulls clashing in order to gain stature and mating opportunities. It was an amazing experience.
And then the excitement kicked up a notch. We picked up on some lion tracks the following morning that seemed to be trailing the large buffalo herd. At least three males were detected. We all had our suspicions as to who these unidentified males were and had our theories confirmed when they were found feeding on a buffalo calf about forty minutes after the first tracks were called in. It was the Majingilane males! A coalition of four huge male lions who possess territory north of our boundaries. They were very far from home, but hungry and with the distinct smell of buffalo in the air, it must have been too much to resist. Still, it was indeed a special sighting for all.
As suddenly as they had appeared, they were gone, continuing to trail the masses of buffalo. This left us to continue on with business as usual, although 'usual' is a relative term around these parts. The reserve has been teeming with elephant herds as well as general game. The bush is showing signs of the dry season quickly approaching as well as all of us noting a distinctive drop in evening temperatures, not that it's unwelcome.
The real highlight animals of the week have got to be the resident leopards of the area, always a firm favourite of among guests and guides alike. Maxabeni has been incredibly active in recent months and showing no signs of slowing down. We have seen him on numerous occasions patrolling, hunting and pursuing some of the local females. He really is a magnificent specimen and always puts on a spectacular show for guests. It is going to be so interesting to watch this male mature and truly become a powerhouse of the entire Sabi Sands.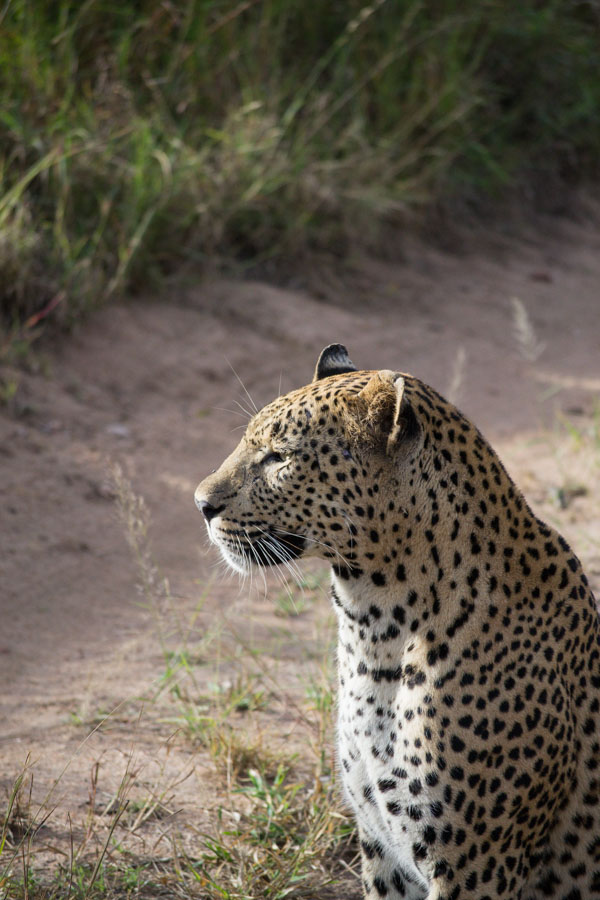 Nottins has also been featuring quite a lot on our game drives of late as well and seems to be settling back into her old territory. We have spent time with her attempting to be unseen to unsuspecting prey animals and also basking in the glory of success, having captured an unlucky male impala. To the disgust of a small group of hyenas, Nottins managed to keep her quarry hoisted safely in a large Ebony Jackalberry tree until Maxabeni ultimately moved in to steal the remains.
In other good news, Solo is back! After a long absence from the reserve since recovering from the beating him and Eyerfield received from the Selati males, he has returned to Sabi Sabi. Alone. It is almost certain by now that the Eyerfield male is dead having not been seen by anyone in months. It appears that Solo has recovered quite nicely and although his conditioning has suffered a bit of a knock, we expect him to return to his former glorious self very soon. What is also very clear is that he seems to be either seeking out the Kruger male to join forces or possibly to take over although, the former seems a lot more likely with all the pressure from the Sand River males, who even now, are mating with at least one of the Southern Pride lionesses. Time will tell and we are all excited to see the outcome.
And so goes by another week in the bush. I hope you all have enjoyed reading this week's update as much as I have enjoyed watching the events unfold. All I can say is there are some exciting times to come over the next few months so watch this space. Until next time…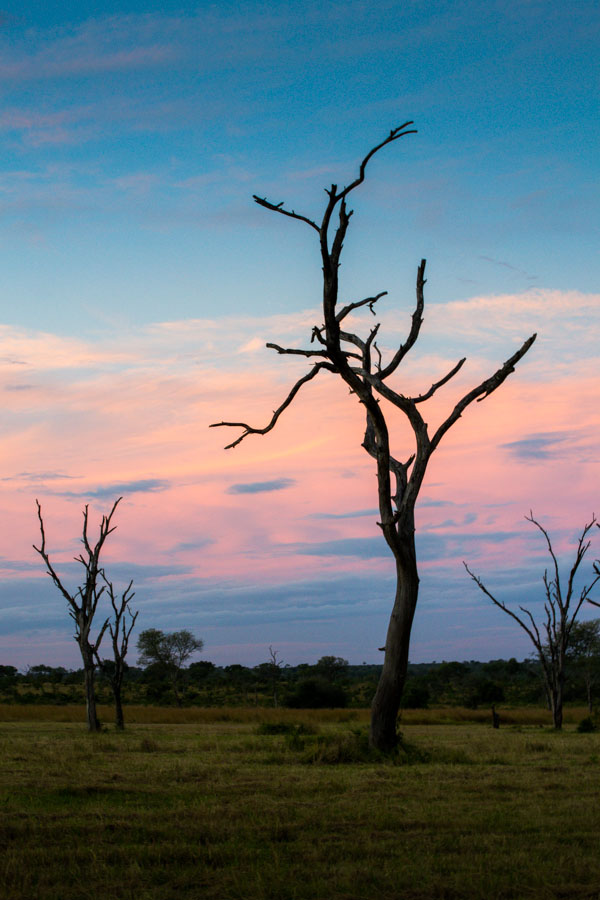 BY: MIKE PALMER (BUSH LODGE RANGER)