After a dry winter, the beautiful season of spring is finally upon us. The odd rain shower replenishing the parched soil with much needed moisture and the dry Marula and Knobthorn trees showing flashes of the green hue which has been missing for some time. This season of new life has also extended to the top of the food chain and the introduction of the newest generation of the dominant Southern Pride.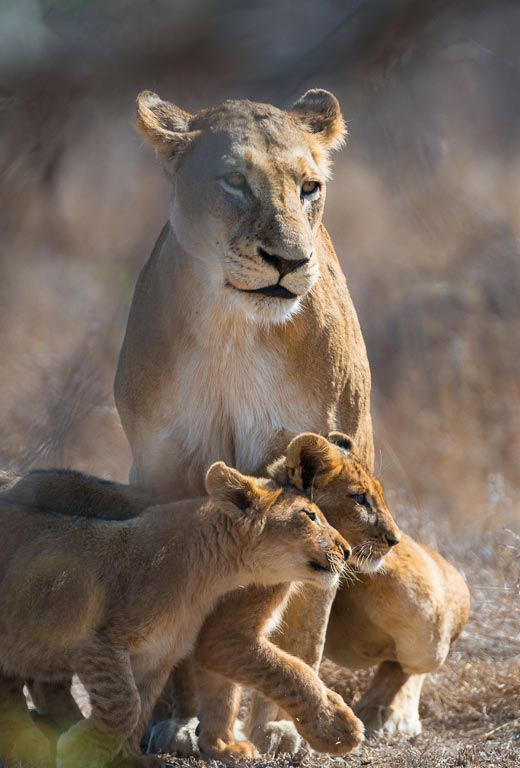 Sadly for these two male cubs, being born into the royal family of Sabi Sabi does not guarantee that their lives will be exempt of dangers and this became abundantly clear to them early on when one of their litter was taken by a crocodile while trying to cross a river. They are now not only under constant threat from other predators but also from their own kind. Solo and the Eyrefield male who have been firmly camped on the northern sector of the Southern Pride's territory are growing stronger day by day with a confrontation with the dominant Kruger male seeming inevitable.
If Solo and Eyrefield do take over, their first job would be to kill or chase off the 4 sub adult males and to eliminate the genes of the Kruger male by killing the cubs. This act of violence and show of force is known as infanticide and brings the females back into a state of oestrus, giving the new males a chance to have cubs of their own. The interesting question is actually, who is the father of these cubs? The females of the Southern Pride had been seen mating not only with the Kruger male, but also with Solo, Eyrefield and a member of the Skukuza male coalition. Was this in fact a calculated move on the part of the Southern Pride females to protect the cubs due to the uncertainty of a potential pride take over?
Whatever the paternity – the Kruger male has such love and affection towards these two new youngsters which is extremely touching.
Even showing them the place they need to bite to suffocate their prey!
We witnessed an occasion when a female snarled at one of the cubs and the Kruger male woke from his slumber and chased this young female for over 100 meters at full pace to show that he will not tolerate such an action towards these two new members. Knowing that you have a powerful 240kg king on your side, is a huge benefit and is rubbing off on the two youngsters who are growing in confidence on a daily basis.
To witness the development of these two bundles of joy is an absolute pleasure, We can only hope that they overcome these adversities to claim their birth right and become regal kings of their own pride on the plains of the Southern African bush.
BY: TERRY ENNEVER (EARTH LODGE RANGER)