Our week got off to an interesting sighting, and not one we were expecting…
A crash of rhinos made their way through an open field, while the oxpeckers went from one rhino to the other, hitching a ride and getting a meal. But on closer observation, we saw the oxpeckers were dust bathing in the dry mud on the rhino's back!! Oxpeckers help rhinos to be free of any parasites by eating the ticks and fleas on their skin. But the rhino also does its part by mud wallowing, covering the insects in mud and suffocating them. The oxpeckers have now used this opportunity to use the dry mud on the rhino's back to dust bathe in it. Birds will often do this to dislodge any parasites that can be found on their feathers.

It was Jason's final drive with his guests, slowly making their way to our Private Airstrip when his tracker, Zulu, in his usual calm voice said, "Hima" – the Shangaan word for "stop". Jason immediately turned off the vehicle and Zulu calmly said, "There are tracks for 2 wild dogs moving on the road in the same direction as us." We moved on following the tracks for another kilometre when one of the guests shouted out "There they are!" We had found them. What a final send-off!!!
These two wild dogs are part of a group that has recently broken away from a large pack. The two we found are a male and female pair. Should they be successful and start breeding, this could be the start of a new pack on our reserve!
While tracking lions we came across Golonyi. We followed her for a while before she jumped on top of a termite mound, laying down and giving us her best poses. We watched as she groomed herself and yawned, showing us her big canines. She kept her eyes on something in the distance, listening to every noise. After a while she decided to move off from the termite mound, climbing on fallen trees, getting a vantage point of what is ahead.
Normally when cats groom themselves and yawn occasionally, they will start getting active soon. We can see that she is hearing or seeing something in the distance as she is focused on one particular point in the distance. While walking you can see she's planning exactly where to put her feet so that she can move swiftly and quietly through the bush. They will use vantage points like termite mounds and trees to get a better look at what is ahead. When they do see something they want to hunt, they will crouch down low – the famous leopard crawl – making them as small as possible. They hunt by surprise, so need to conceal themselves as best as possible.

While making our way through the reserve, we stumbled upon a big herd of elephants and spent some good time with them before moving on. We enjoyed an amazing sundowner drink and on the way back to camp, we heard the call of a female leopard and decided to follow it. We were witness to a great sighting of Kigelia as she had a standoff with a hyena before fading back into a food coma after consuming a large meal the day before.
We sat with Kigelia for a little while and watched as she slept. Suddenly, her head shot up and she made her way behind a big Marula tree not too far away. With anticipation, we watched as a hyena decided to make its way through the tall grass towards her. She tensed up and proceeded to give a growl just to let the hyena know of her presence. The hyena must have realised that it would be a mistake to go any closer as it swiftly turned away and faded off back into the darkness. Kigelia carried on cleaning herself and made her way back to dreamland. That's when we decided to leave her to rest and made our way back to Bush Lodge.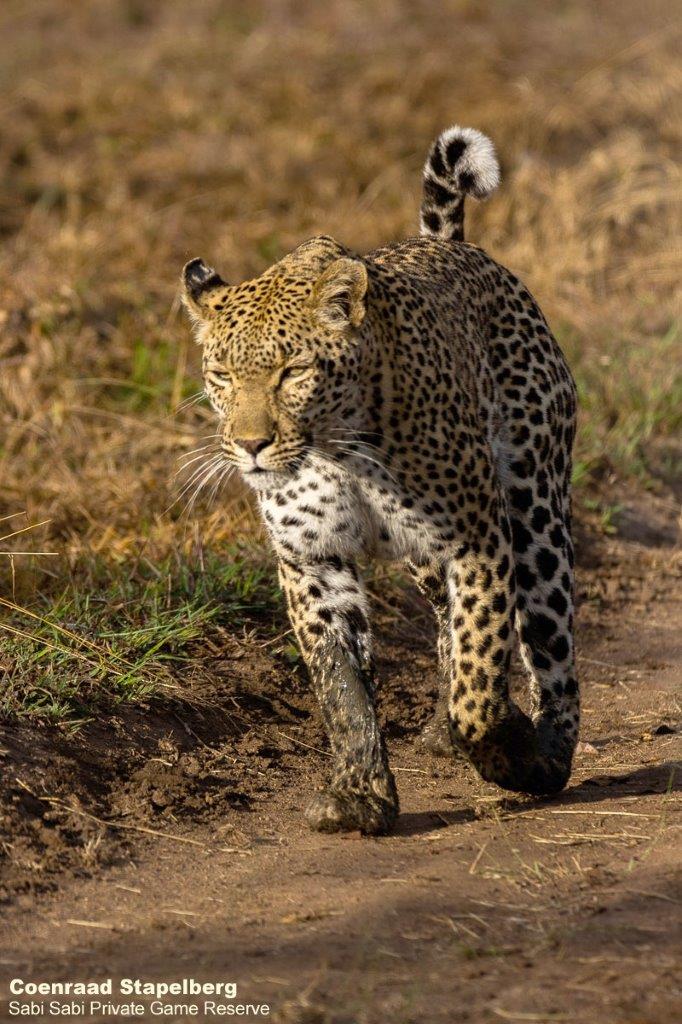 Ntsumi was on the hunt, close to Selati Camp. She was unsuccessful in pursuing a Scrub hare when we decided to call it a night. The next morning, we caught up with her again, still on the hunt – this time – a bachelor herd of impala in her scope. Again, she was unsuccessful.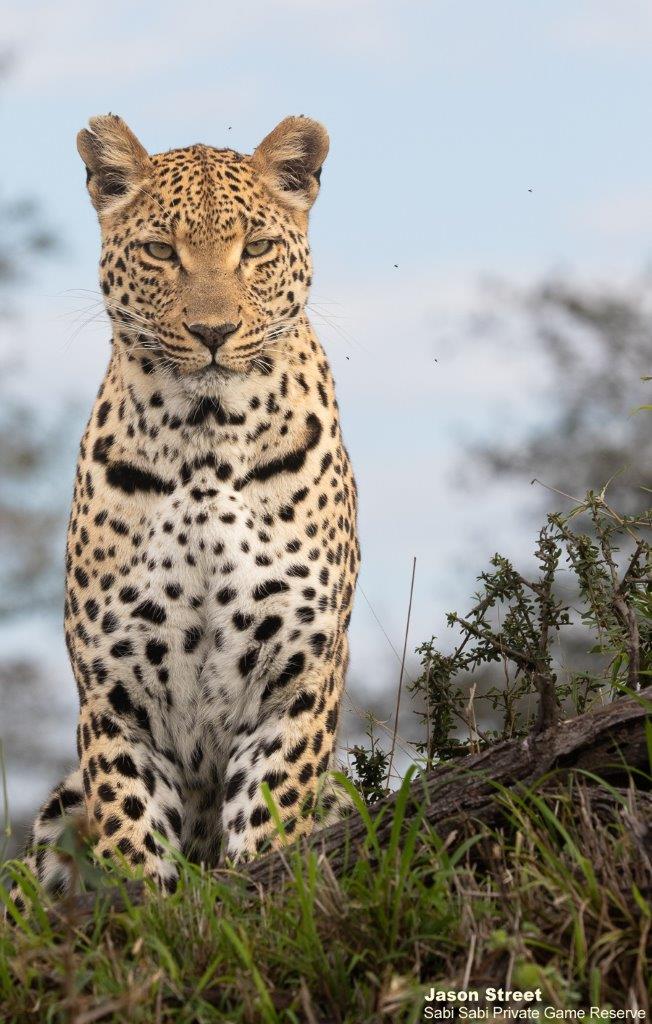 Alarm calls from a troop of baboons filled the plains where we were watching cheetah as the sun set. A nearby drainage home to large Sycamore Fig trees is where the calls were coming from.  "Bahooo, Bahooo, Bahooo." The constant alarm calls could mean only one thing, there had to be a leopard in the area. We made our way to the area where we found Mawelawela making his way through a drainage line.
When looking for animals we rely heavily on signs from our surroundings. Baboon alarm calls are just one of the important sounds to listen for when out on safari that can often give away the presence of a predator.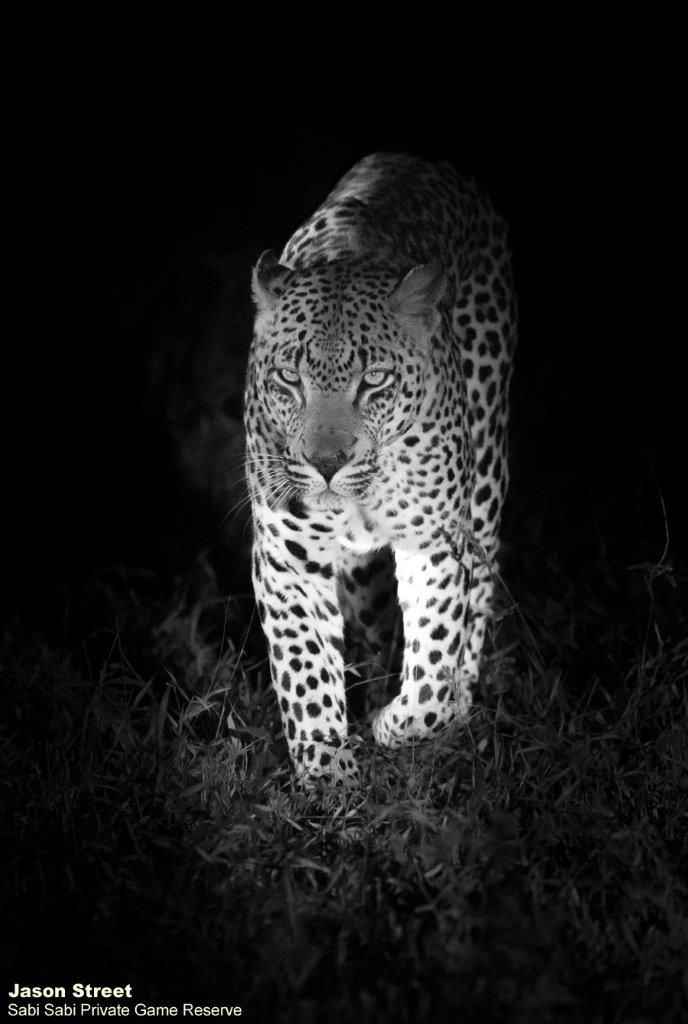 On our way to some buffalo that we know are in the area, we found the Mhangeni Pride. We followed them for a little bit before they settled down in an open area. With the herd of buffalos being close by, the pride might get up later and start trailing them. Lions are mostly static during the day and will become more active later in the day. When they lift their heads, they probably smell the herd of buffalo with the wind blowing in their direction.

After a couple of days of the Mhangeni Pride following a herd of buffalo, and finally they were successful… Andries and his group of guests managed to see the hunt in action where the 4 adults took on the big task of taking down a buffalo bull, and made it look effortless with the one female jumping on the back of the buffalo and the other muzzling the buffalo. The fight was over in a couple of minutes thanks to the rest of the pride holding the buffalo down.

The following morning was a cold and overcast one. We followed up again. Upon arrival, we saw one of the Mhangeni females tearing away at the stomach of the buffalo, busy opening it up trying to get to the soft nutritious lining. After opening it and feeding on what she could, she started scraping dirt over most of the stomach content to cover up the smell. The rest of the pride were all laying around with filled bellies and a grimace of satisfaction on their faces after their great meal.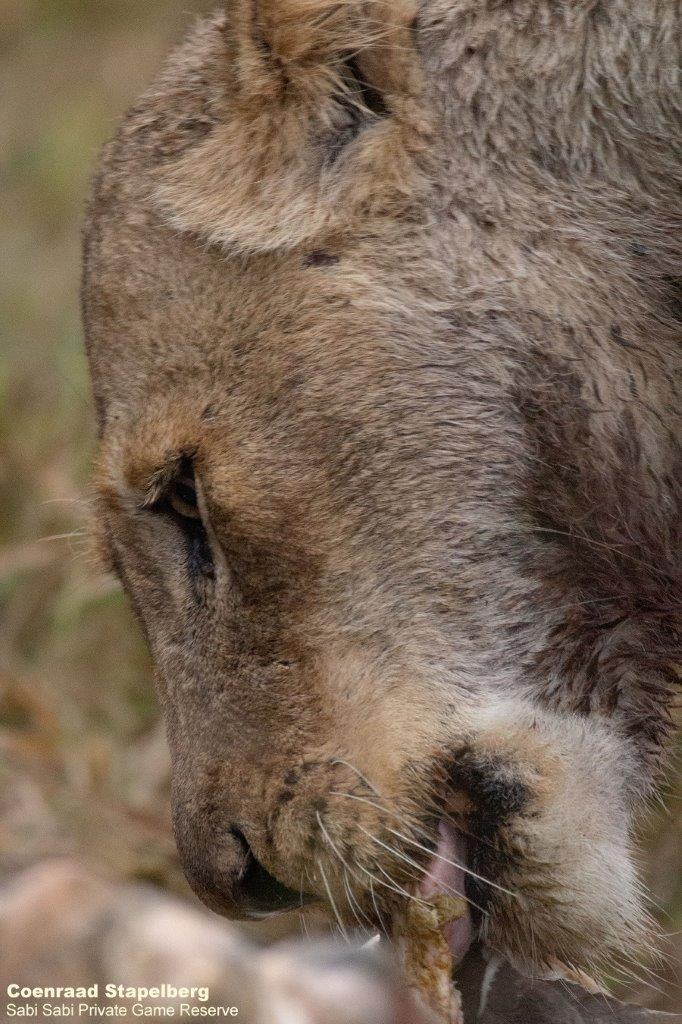 The clouds started compacting above us and the heavens released a downpour on us that even made the very full lions get up and seek shelter from the rain. We decided to follow in the footsteps of nature and call it a morning by slowly heading back towards Bush Lodge.
The following day, we headed out again to see what progress the Mhangeni Pride had made on their kill. As we got there, we watched how the sub-adult female was feeding on the soft meat in the cheek of the buffalo. After a short while, the young female made her way away from the kill and one of the adults decided to take her turn at the feast and carried on eating away around the ribs.
As the carcass was already a few days old, the smell was not very pleasant. A lot of the buffalo has already been eaten but there was still enough left to keep the lions around and leave the wide variety of vultures waiting up in the trees above – from White-backed to Hooded vultures were all hanging around waiting for the slightest opportunity to come down and get their part of the treat in. And hyena of course!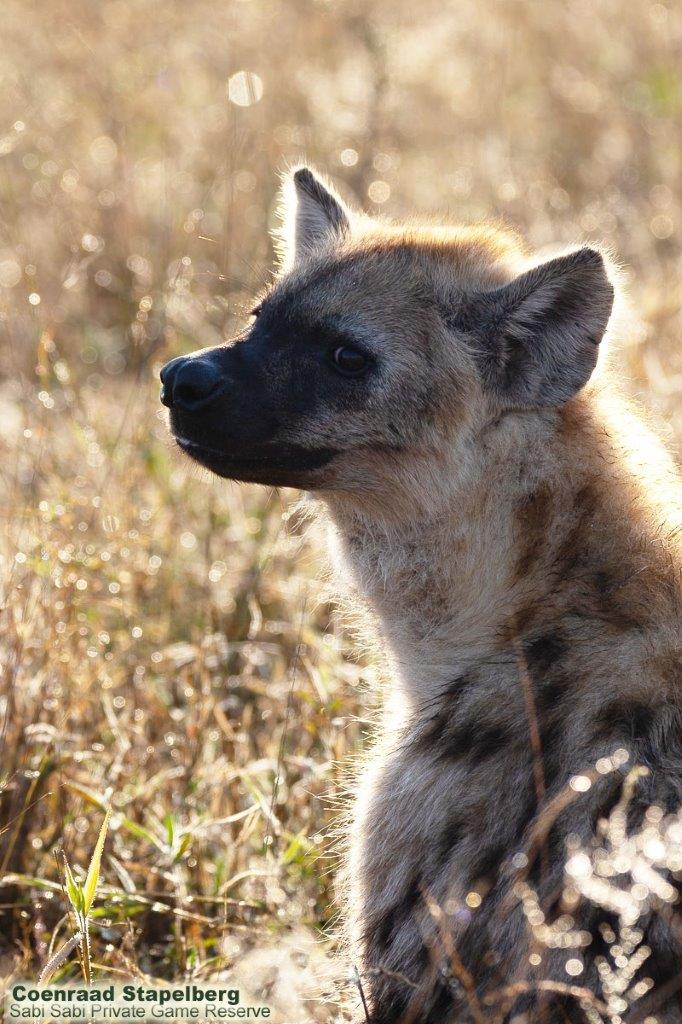 The Styx Pride have been passing through our reserve of late, without hanging around too long, making it difficult for us to get a good sighting of them. Luck changed over the weekend when we picked up tracks of them and found them not far from Little Bush Camp.
Of late, the pride has shown a great interest in hunting warthogs and have been mostly successful. In this sighting, they were all looking hungry with flat stomachs and the older cubs were at some point sniffing into the holes around termite mounds to try and dig for anything that may be inside. The cubs are learning how to hunt and digging from seeing the older lionesses do the same. Wondering off away from the females in search of food and locating prey is a sign that they are mastering how to hunt and very soon we might see them helping the pride during hunts.

As a guide, there are certain animals out here in the bush that you always wish to see when heading out on safari. For Daniel, this cheetah and cub duo is definitely one of them! It is so nice to see how big the cub already is! Soon ready to leave mom and venture on its own.
Mothers will leave their cubs when they are about 18 months old. At this stage they already know how to hunt as they follow her hunts, watching every move carefully, from age 6-12 months. They will be helping with hunts from 12 months until they are independent.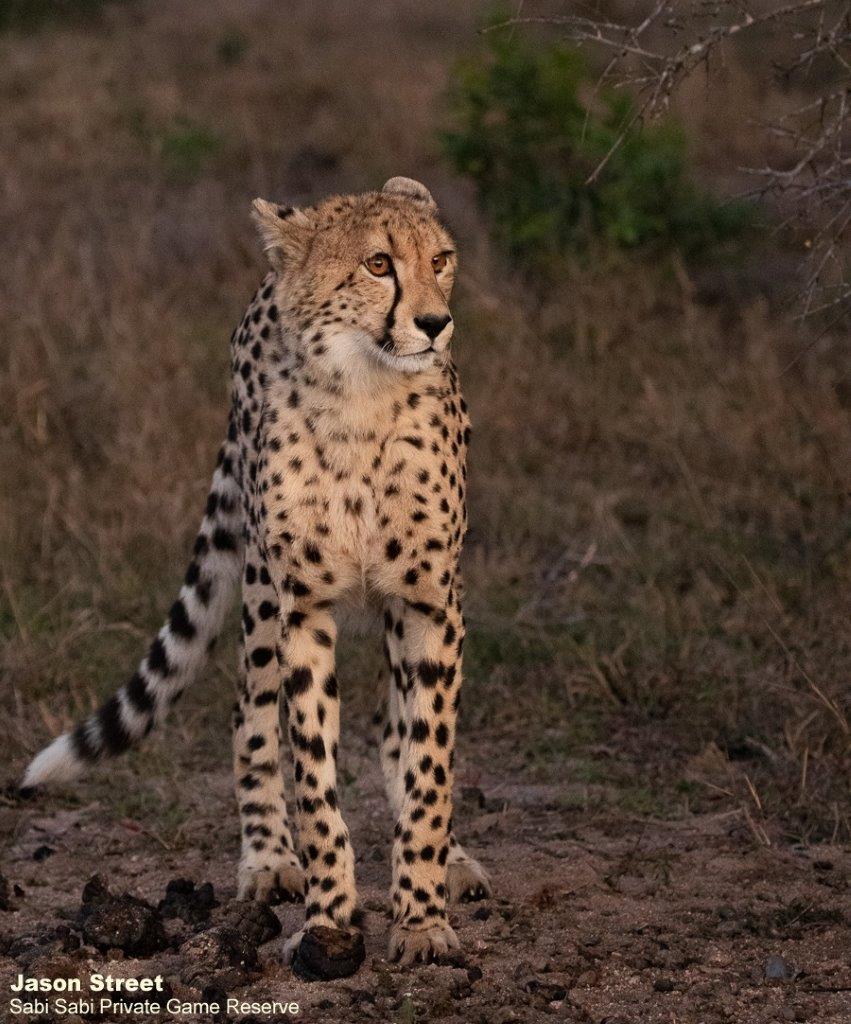 Until next time
Blog by Wendy Claase
Images by Coenraad Stapelberg, Daniel Greyvenstein, Jason Street and Ronald Mutero
Video by Jason Street