After a few days of not seeing this female cheetah and her cub, they were a welcome sight on safari one morning! Together, they were using fallen over trees and various other vantage points to scan the area ahead.

We continued to see them regularly throughout the week. In one sighting, the female cheetah practised some stalking and chasing with her son, frolicking happily in the open area, before making their way through the thickets in search of unsuspecting prey they might find along the way. Later in the day, as the sun began to set, we located them again. They were sitting beautifully on top of a termite mound observing a small herd of impala in the distance.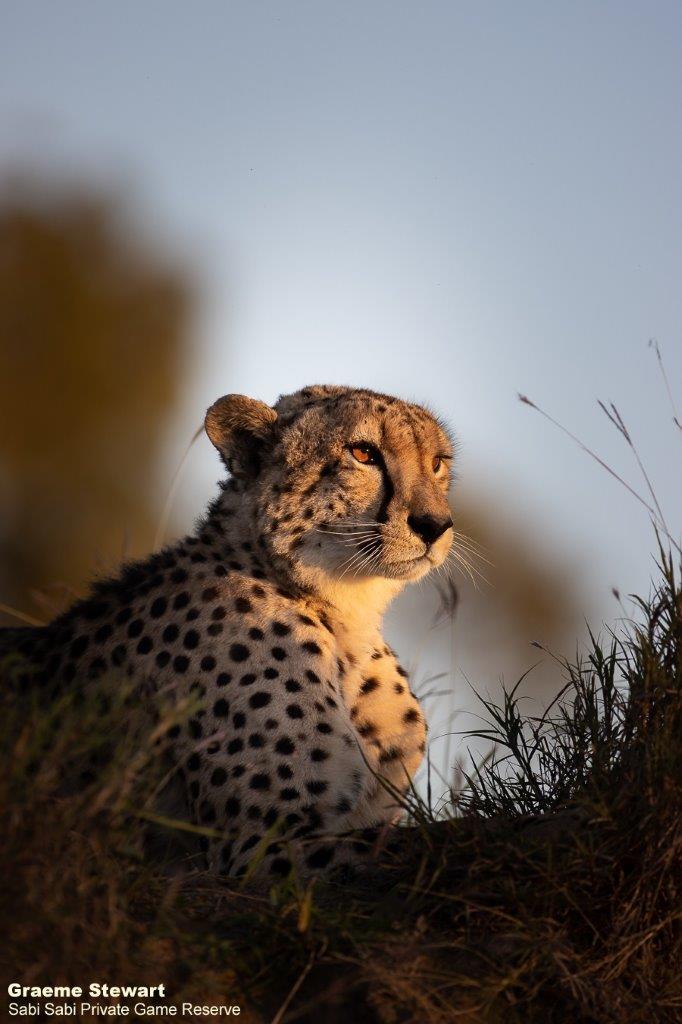 Using a termite mound as a vantage point, this male cheetah made himself comfortable in the warm afternoon sun. Later, making use of the last light of the day, he stopped to have a drink before moving out on the prowl. Looking for small antelope such as duiker and impala, as those are the easiest for him to handle and successfully take down.

An exciting moment one morning as we found a pack of wild dogs far south on our reserve and seem to have eaten something earlier. The Alpha female looked heavily pregnant and ready to deliver any time soon. What a privilege it would be if their den site is on Sabi Sabi!!

N'weti male leopard was seen very close to where Ntsumi's cubs were last seen. He was vocalising quite a bit, but there was no response from any other leopards.

After following Ntsumi for a while, she climbed up a termite mound to scan the area, which allowed us to get an incredible view of her for a short while before she continued on her way along the road.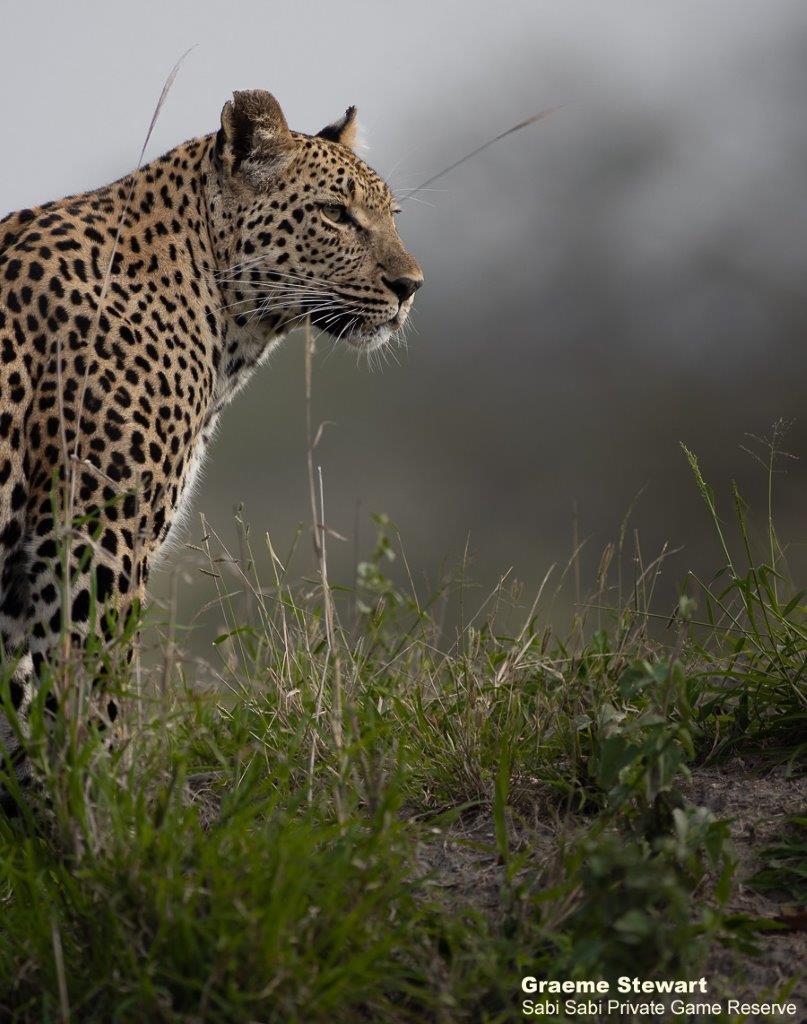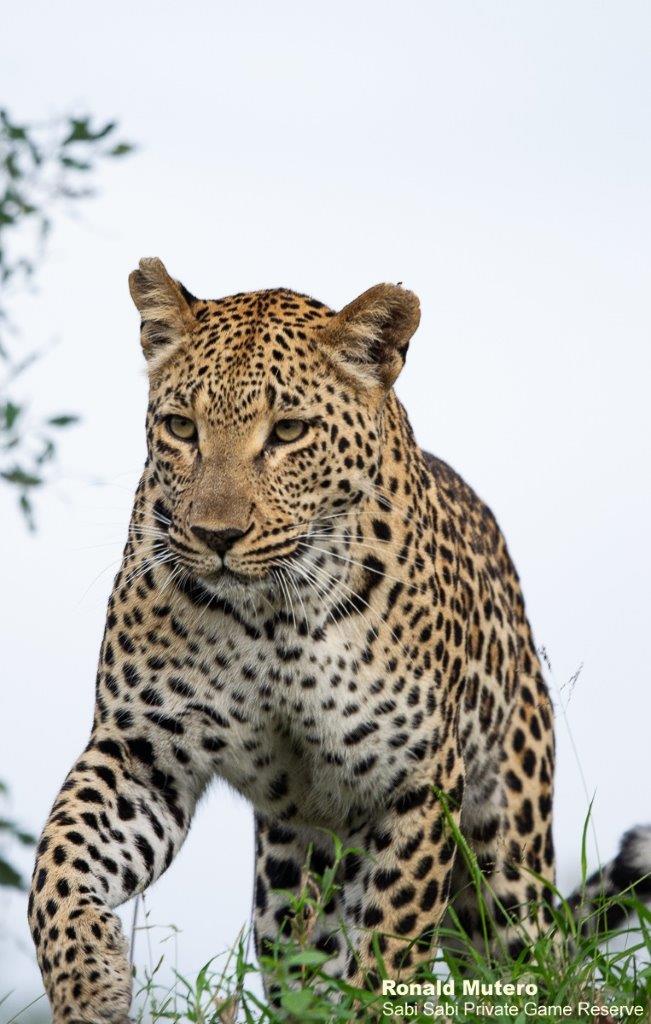 We came across a freshly killed impala ewe stashed in a large Marula tree with no leopard to be found. This could only mean one thing – Ntsumi must have left it and gone to collect her cubs. We decided to wait and eventually we got a visual of the three of them making their way to the kill. We had the most incredible sighting of them feeding on the impala and eventually, once the cubs had eaten their fill, played in the treetops.

Having not seen Kigelia female leopard for a short period of time, it was a welcome sight to see her walking down a road, with a full stomach.

After tracking a male leopard one morning, we were unsuccessful but later in the day, during sundowners, we heard a leopard calling not too far away. After a short period of following his calls, we were rewarded with a sighting of the Mawelawela male.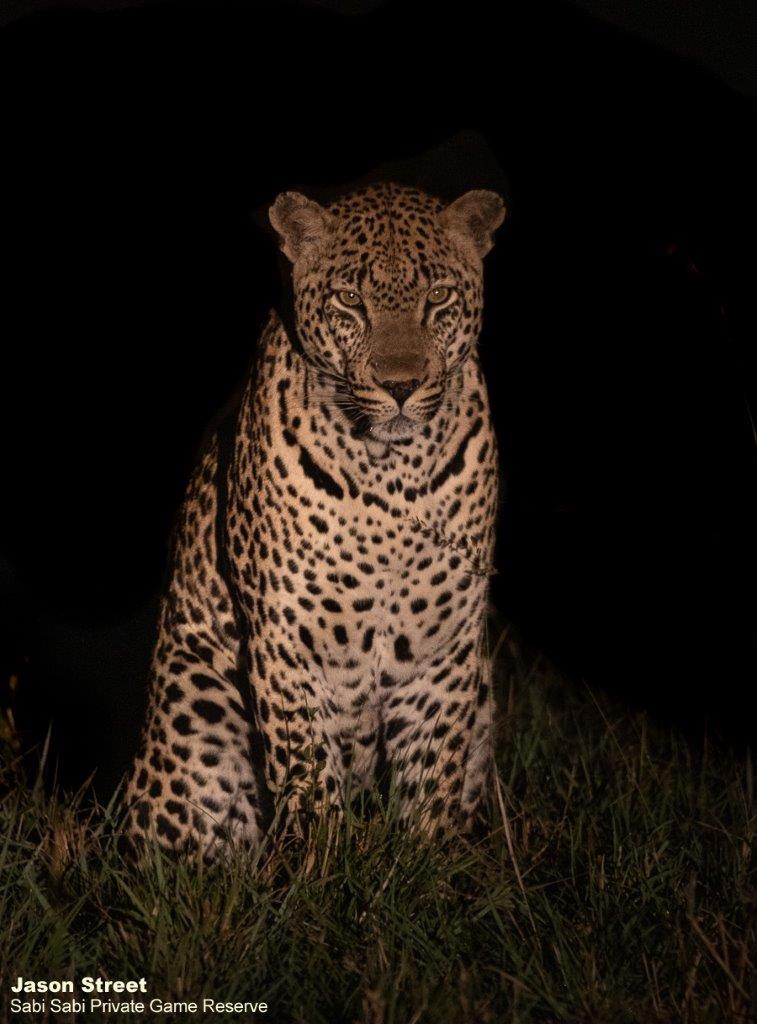 Lion calls were heard throughout the night so the following morning, we set out with one goal and that was to hopefully find the lions. Not long after leaving camp, we found fresh tracks and moments later, located them moving away from the lodge.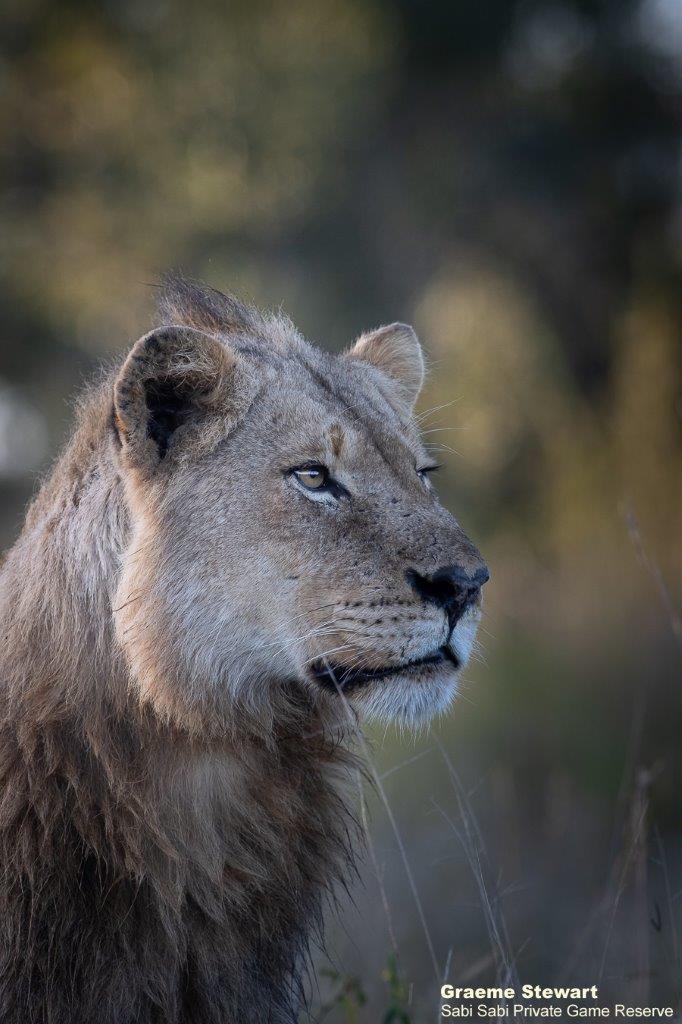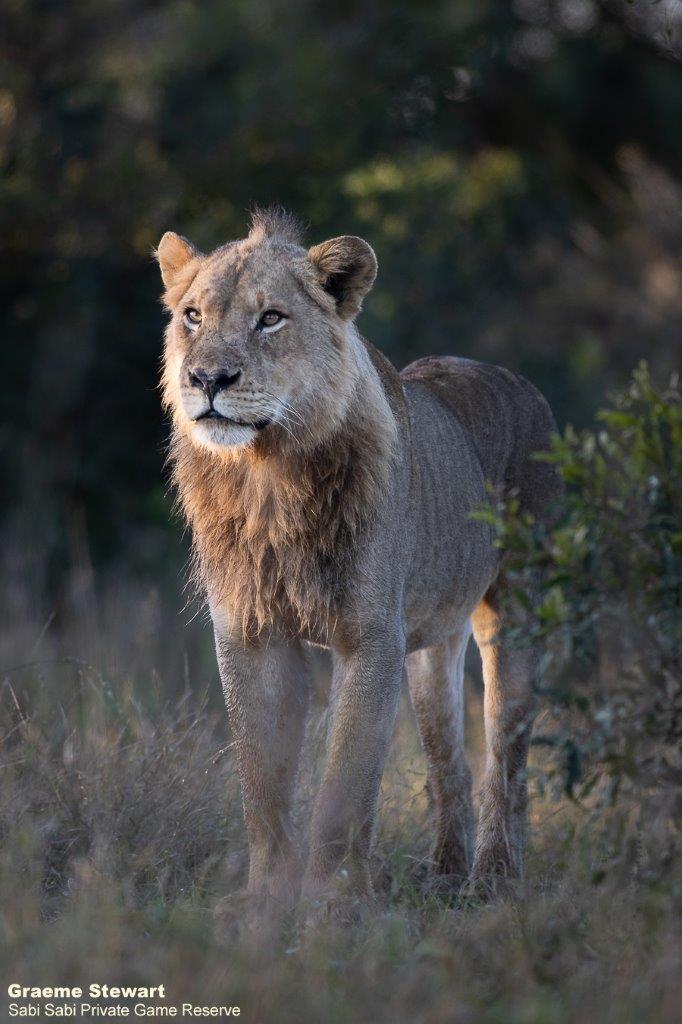 The Kambula Pride spent all day sleeping but as the sun set, they became mobile. They stopped on top of a termite mound briefly to listen out for any prey or potential threats. With this area being controlled by the N'waswishaka males, these young Kambula's have learnt to keep a low profile, staying well out of danger.

We found tracks of the Styx Pride as soon as we left the lodge and followed them and found the pride not far from the lodge. They were all on top of a large termite mound, getting a nice vantage point of what is around them before coming down and taking a well-deserved nap in the sun.

The two unknown Kruger males were seen far north on our reserve. The following day, they were hunting buffalo but had also picked up on the scent of other territorial males in the area, so they quickly abandoned their hunt and headed back in the direction of where they came from.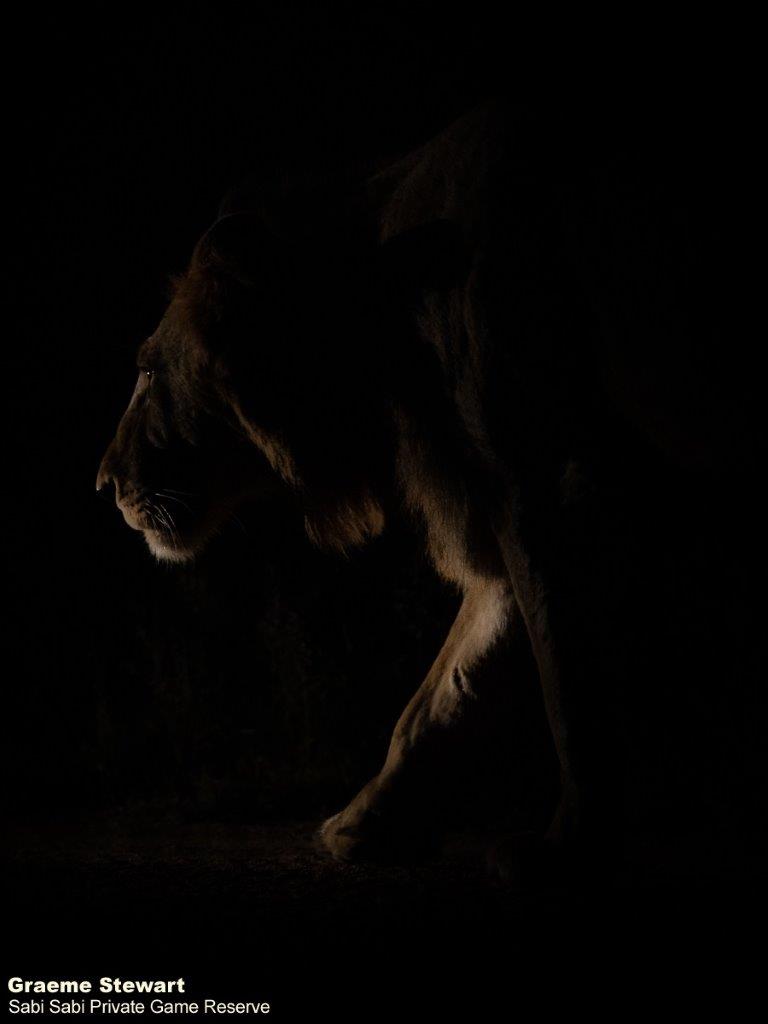 After spending the day resting in the long grass, the two Unknown Kruger males started to stir as the cold of the night set in. First stretching and yawning, then grooming and eventually roaring to announce to the rest of the lion world that they are present and alert.
Vervet Monkeys will always have one or two individuals on lookout for potential danger. When something is spotted, they will raise the alarm.

The African Green Pigeon, commonly known as the "Tarzan Bird" for its call that resembles the call made by Tarzan.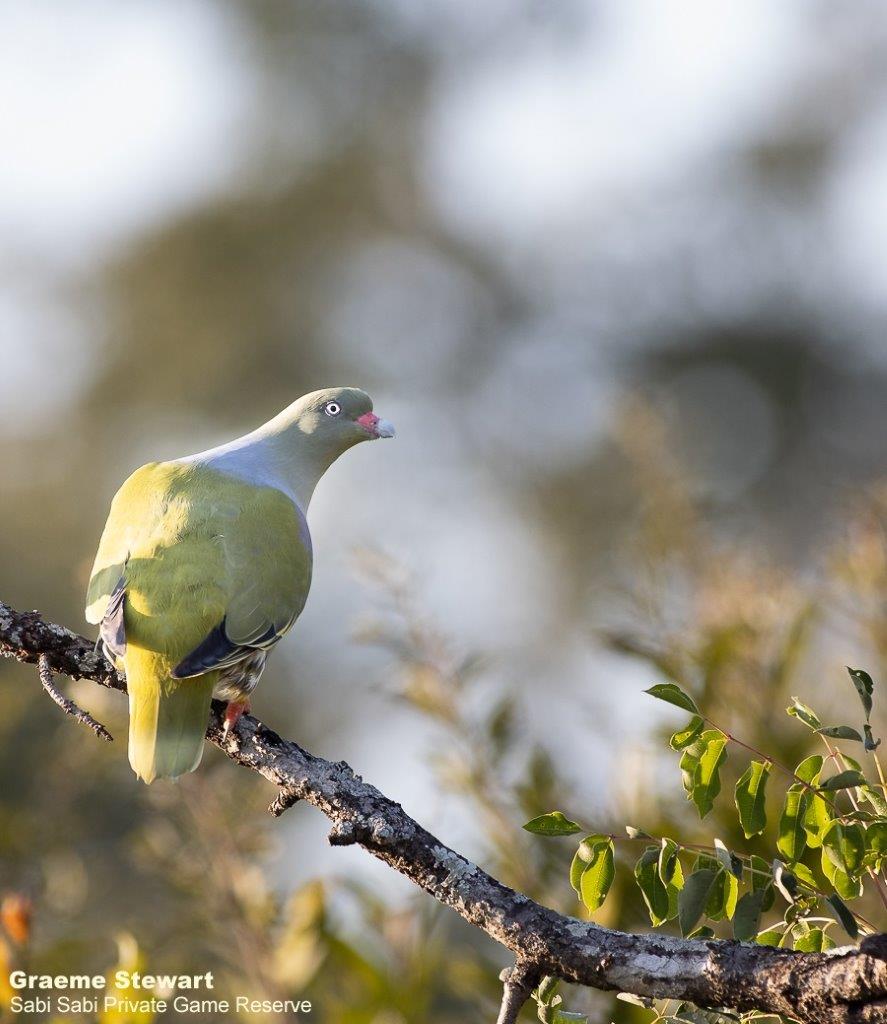 Showing the extreme precision he has with his trunk, this male elephant was enjoying a few sharp branches, picking them off one by one using his trunk and his foot when he needed some added leverage.
Last but by no means least – Pangolin!! Every guest and guide have a certain bucket list of animals that they want to tick off. The Pangolin is definitely very high on that list. We had an amazing opportunity to view this Pangolin just before it moved off into the bush.

Until next time

Blog by Wendy Claase
Images by Amy Leigh, Daniel Greyvenstein, Graeme Stewart, Jason Street and Ronald Mutero
Videos by Amy Leigh