What an incredible week we've had!! Old faces showing up after a period of absence, and the sight of new, adorable faces… What more could we have asked for!!
We found fresh leopard tracks early one morning and finally came across Ntsumi female leopard. She was making use of a large tree and numerous other vantage points to scan for potential prey. She managed to spot a herd of impala, but the hunt was unsuccessful.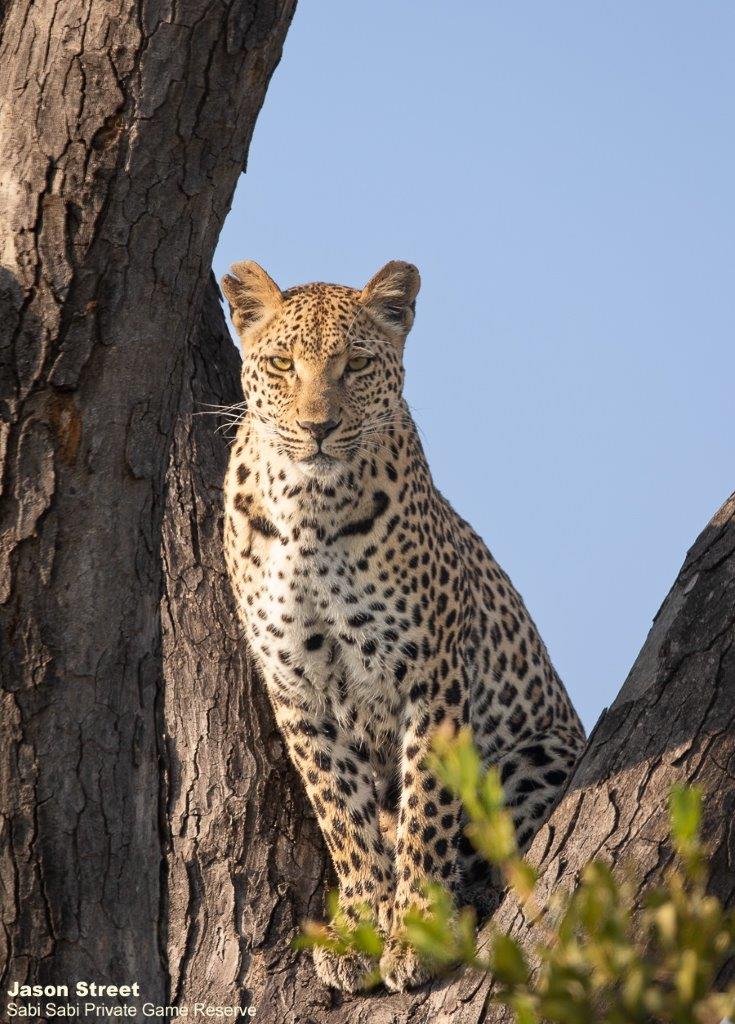 A few days later – a VERY exciting moment on safari as we found Ntsumi again… She was walking along a small riverine area hunting when all of a sudden, she spotted a duiker and swiftly took advantage of the cover she was in. She was successful in her hunt and managed to secure her kill in a tree rather quickly. After a short period of rest, she ventured down and started calling – making a chuffing sound that excites any guide! What emerged out of the bushes ahead left us in joyous shock, our first full view of Ntsumi's cubs after we first discovered them a short while ago. Jason shared his first sighting of the cubs in his latest blog, "It finally happened."

And another sighting… This time, on another kill. After a brief period of viewing them, we moved off to give them space.

Onto bigger cubs… Kigelia's two cubs were found together up a Marula tree in the beautiful morning light. These cubs are starting to spend a lot of time away from mom and we are looking forward to having them become independent soon.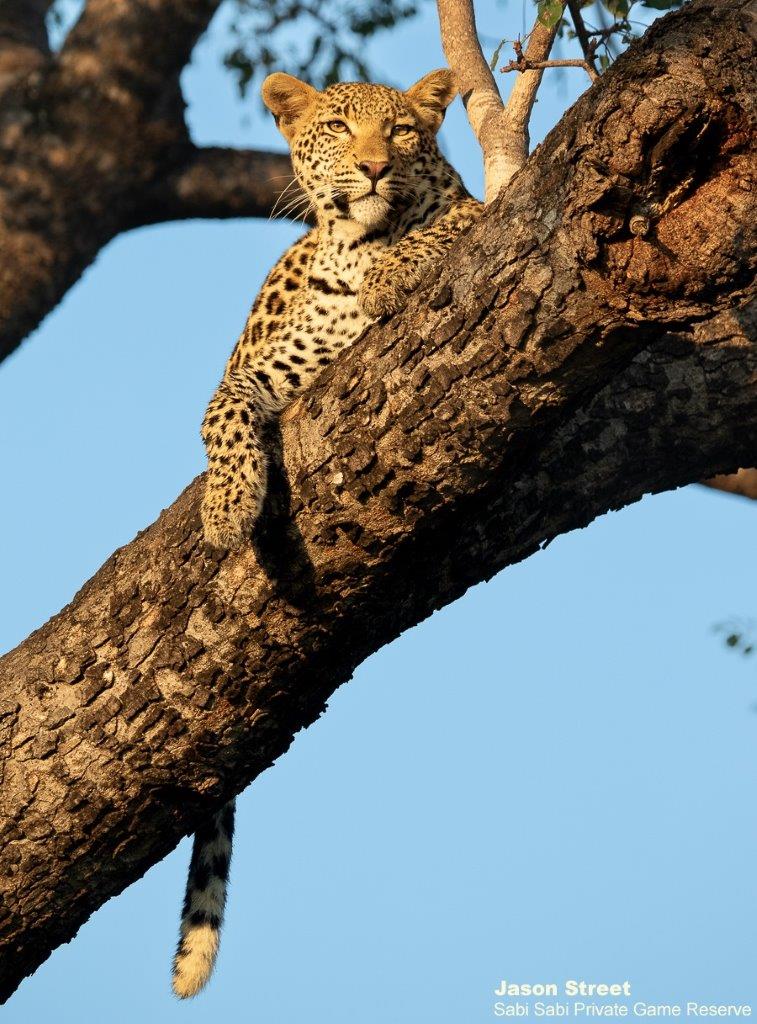 We went in search of a leopard and without any luck, we enjoyed a rather gentle and quiet drive back to the lodge. The bush holds many surprises, last-minute finds are one of them! Just before arriving at the lodge, we found Kigelia and her cubs in an open area as they were moving toward a tree line. We followed them for a while, and they led us to a kill, possibly made by Kigelia earlier on. We were not able to see what the kill was as they went into a thick area, but we could hear them eating.

"Nothing beats a leopard situated in great light!" Those were the words spoken by a guest of Ronald's after finding this young leopard sitting on a termite mound, scanning the area.

N'weti male leopard interrupted lunch at Selati Camp, walking past while guests were being served. He then settled not too far from the lodge before getting active again after dark – calling, marking and patrolling his territory – putting on a show with a series of walk-bys.
A few days later, and he was still on patrol, marking his territory heavily. He was salivating, a sign that he was possibly picking up the scent of another leopard in his territory.

We were extremely lucky to find a pack of wild dogs one morning. They were hunting in an open area, and although unsuccessful in their hunt, it was a welcome chaos as we try to keep up with the chase.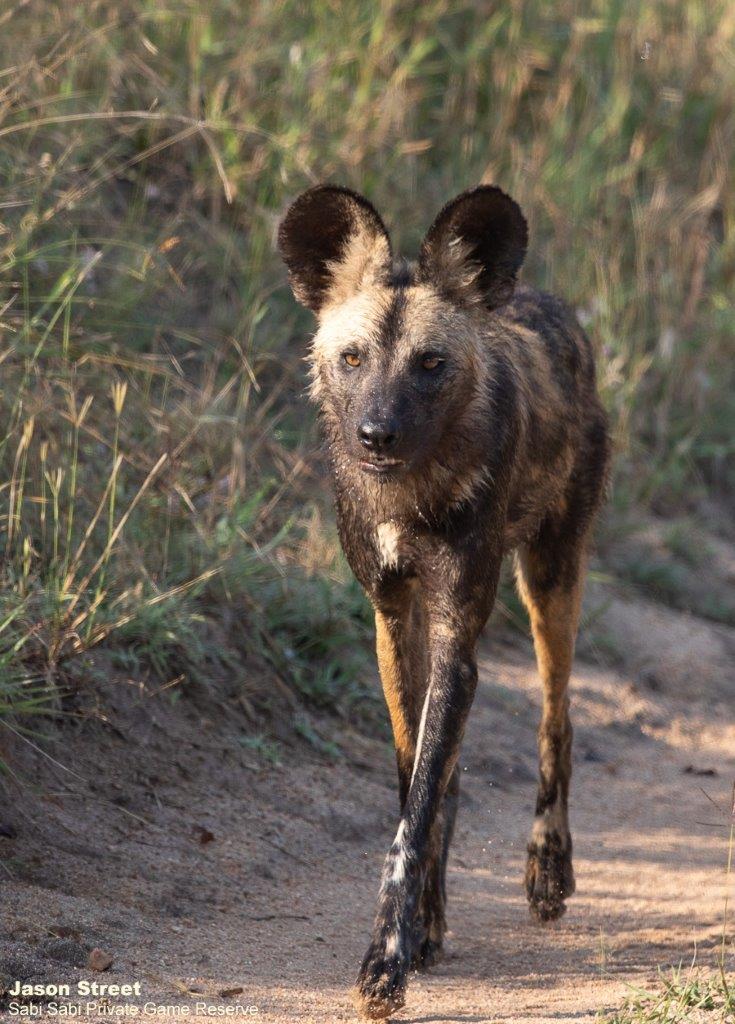 After not seeing the Southern Pride for a few days, it was a footprint in the mud that led us to them. They were found on a large warthog kill in some thick vegetation.

We found a pride of lions in a very playful mood – they were frolicking in the grass and stalking one another.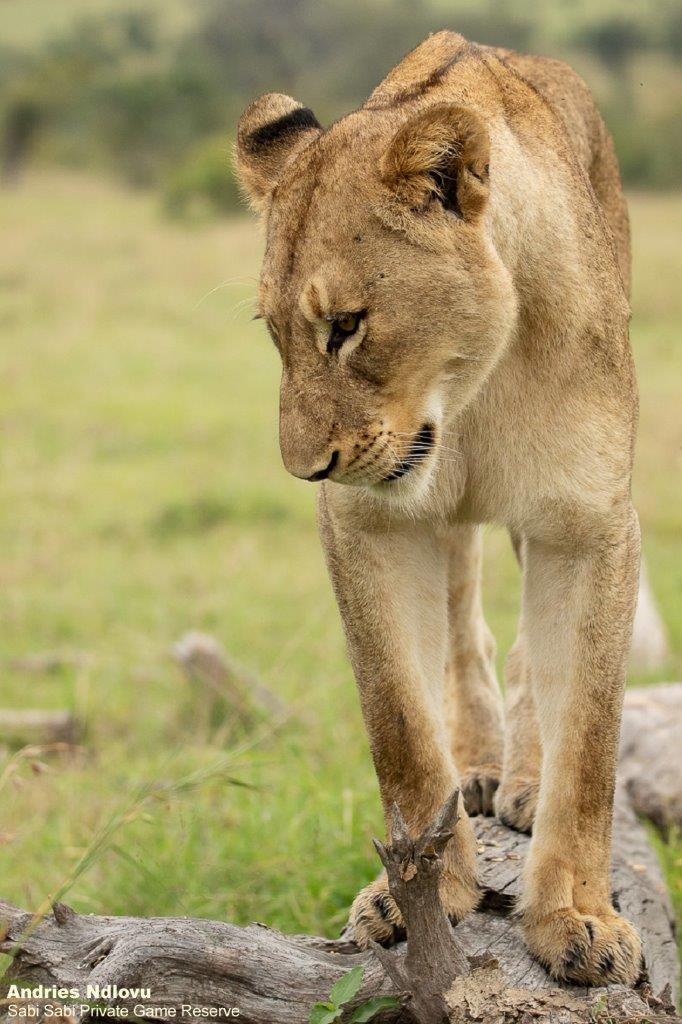 The Dark Mane Avoca male, along with the young Talamati male, was found with the Talamati Pride sleeping in an open area. A herd of buffalo woke them and chased them off. The pride then moved swiftly in search of other prey.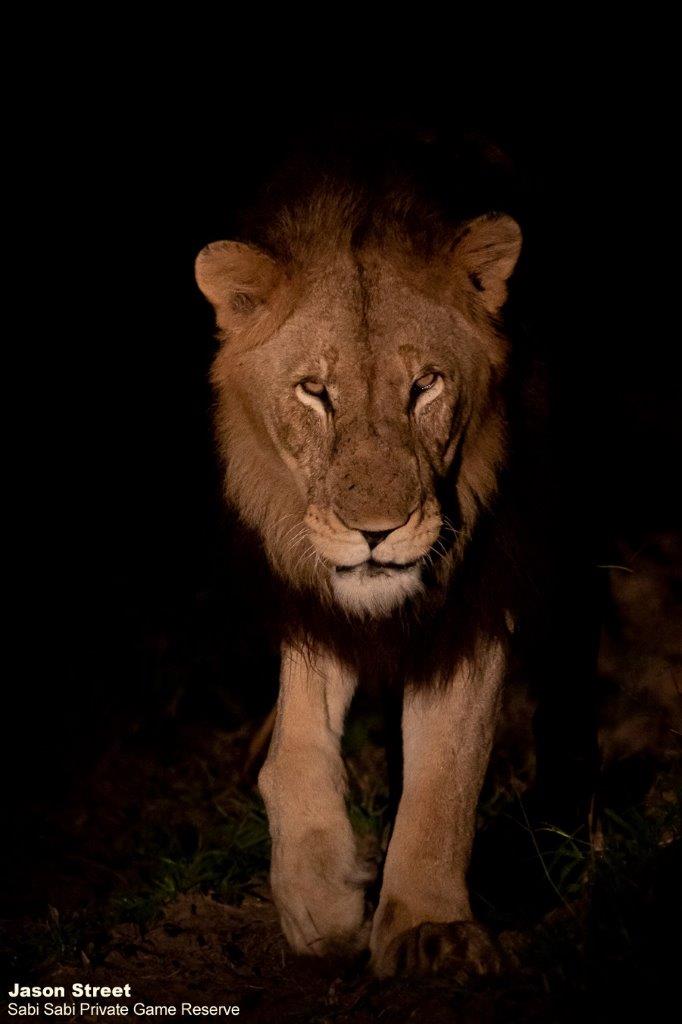 The Kambula Pride were with three of the N'waswishaka male lions, not far from Selati Camp. The pride began to get mobile in search of a meal but were unsuccessful and rested again not too far from where another pride of lions had been seen. One of the Kambula females looks heavily pregnant. After not seeing the N'waswishaka males for some time, this was a very welcome sighting!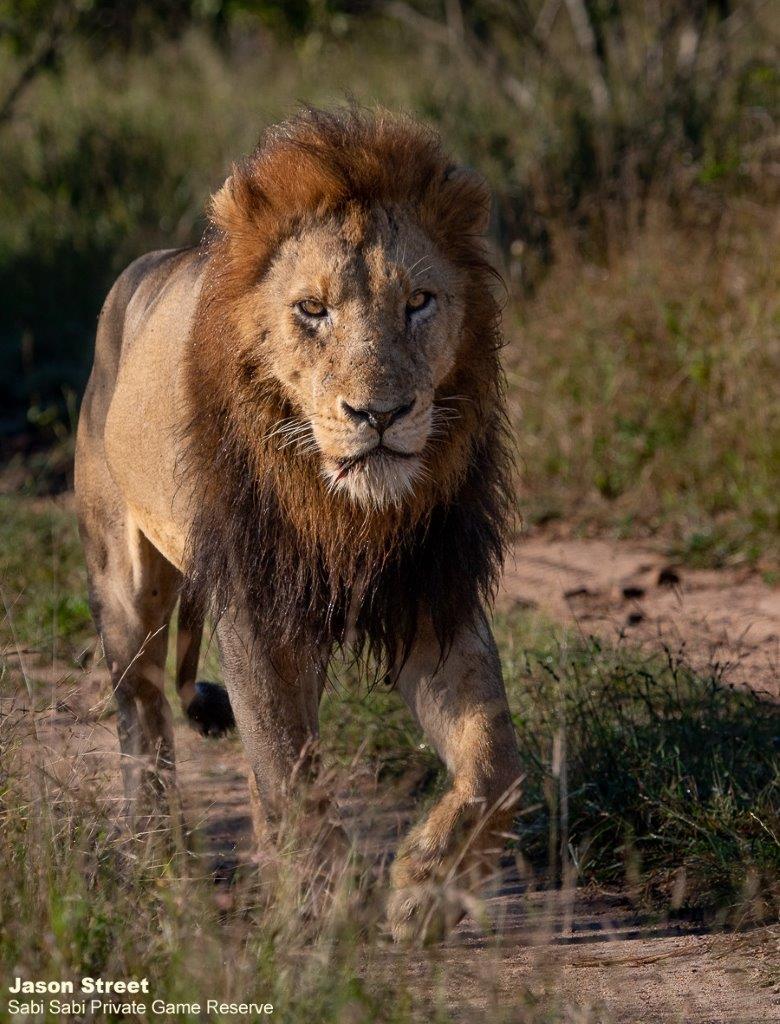 A successful hunt from this cheetah and her cub left them with a good meal. They each took turns to feed and look out for potential scavengers. One hyena did come close by but could not manage to locate the kill allowing mom and cub to both get a good meal. This morning, they were seen again, in an open area, being trailed by a couple of hopeful hyenas.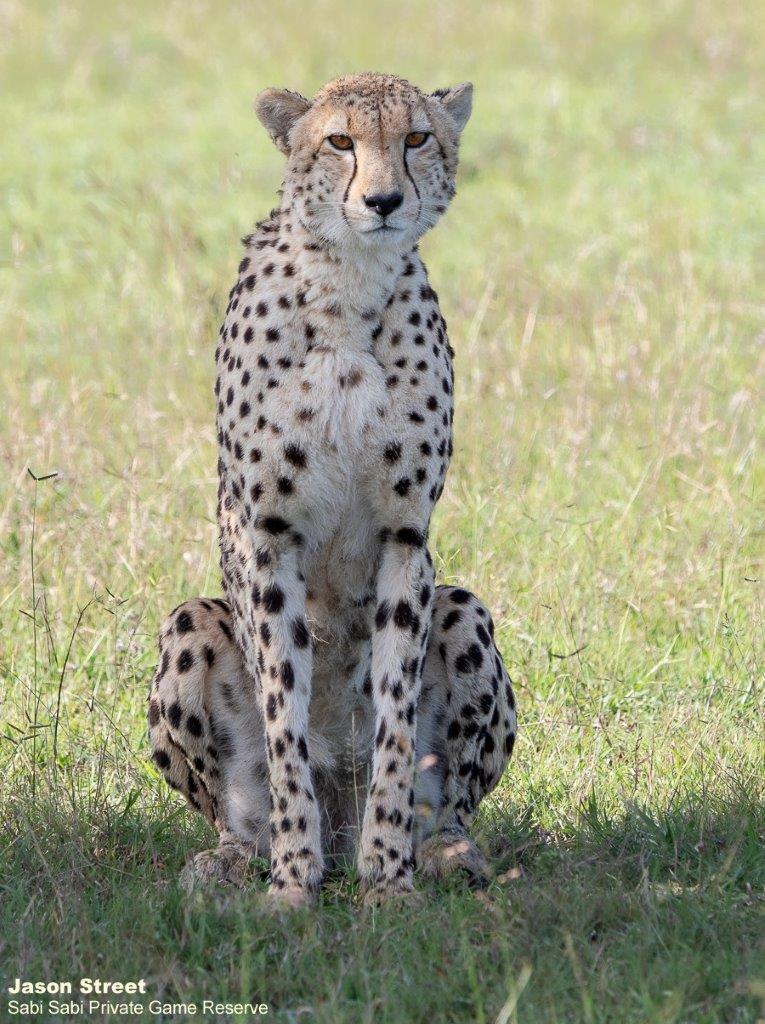 A Squirrel was heard calling intently, often not very reliable but always worth following up on. This time this squirrel was just putting it out there that this was his tree, and the other squirrels are to keep their distance.

An old buffalo bull, no longer willing to keep up with the great distances a herd covers for food and water, spends time in the pan in front of Selati Camp.

This elephant bull made his way across what seemed to be a lonely open plain, only to join up with the rest of the herd scattered in a thicket.

Zebras are always fascinating to photograph, and many of our guests comment on their photogenic nature. One could not simply pass them by without appreciating these beautiful creatures.

The Bateleur is one of the few raptors that only lay one egg at a time. Should breeding fail, they do not generally lay a replacement clutch, the next attempt may only occur a year or more later.

Until next time

Blog by Wendy Claase
Images by Amy Leigh, Andries Ndlovu, Jason Street, Ronald Mutero and Stefan Schoeman
Video by Jason Street