Welcome to our next highlights blog of our favourite sightings from the past week in the bush…
While watching the young Golonyi female leopard finish off the remains of her impala kill on the ground, one of the N'waswishaka male lions rushed in from out of nowhere and chased her off. She disappeared but then found her walking down the road before we headed off to try and locate the male lion. We circled the area for quite some time and decided to go back to the area where the leopardess had abandoned her kill, and not too far off, sat one of the N'waswishaka male lions catching his breath.

It seems the female leopard, Ntsumi, is determined to keep her territory, with her recently independent daughter still in the area. Her excessive scent-marking shows that she is not leaving anytime soon.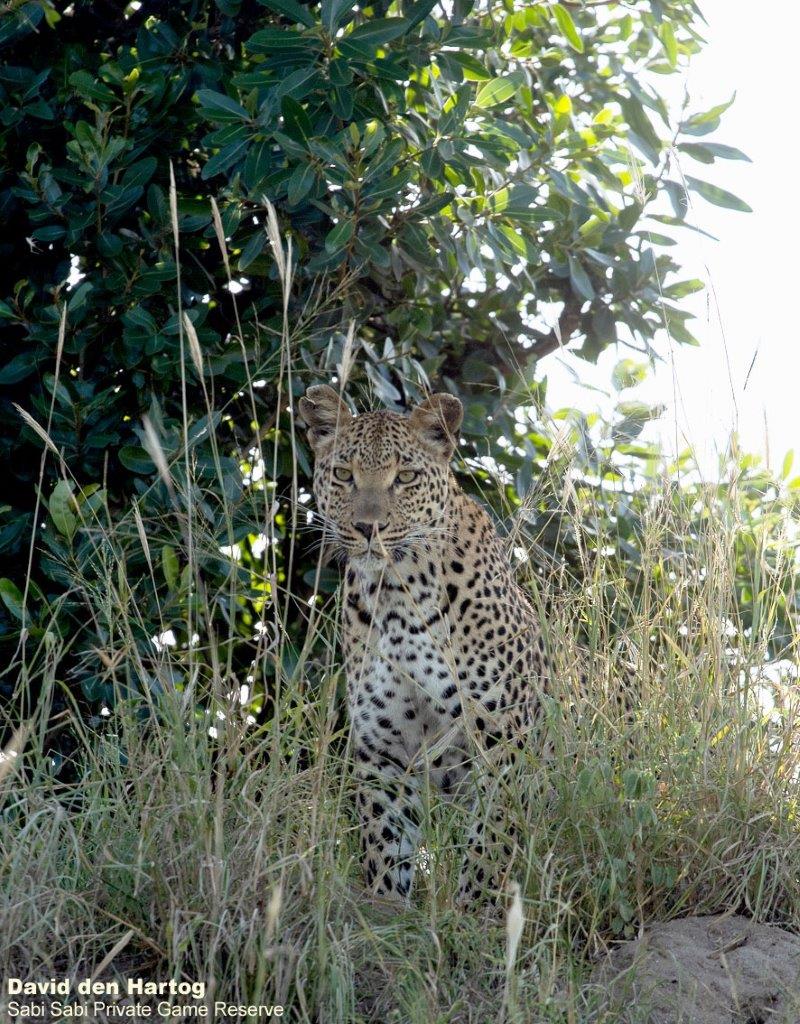 The eyes of this male leopard are captivating, and he was given the name N'weti which means "Moon." A rather apt description of the pale shade that draws the gaze of rangers and guests alike.  Leopards remain wild animals that roam freely in this natural environment and are named purely for identification purposes.

Leopards learn to climb trees at a very young age, the safety of the tall branches providing refuge from other predators.  Sometimes, however, all they want to do is what cat's do – relax between the leaves and calmly watch the day pass by.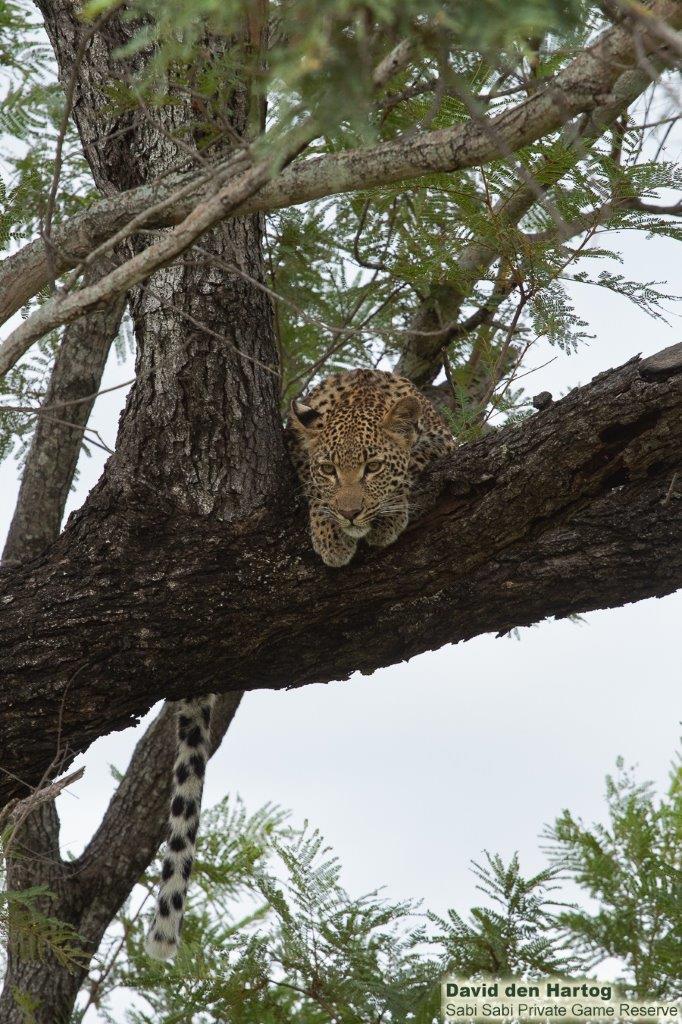 As dusk falls, the predators start waking from their sleep. The cooler air gets the lions of the Mhangeni Pride moving and the failing light leaves the possibility of a hunt.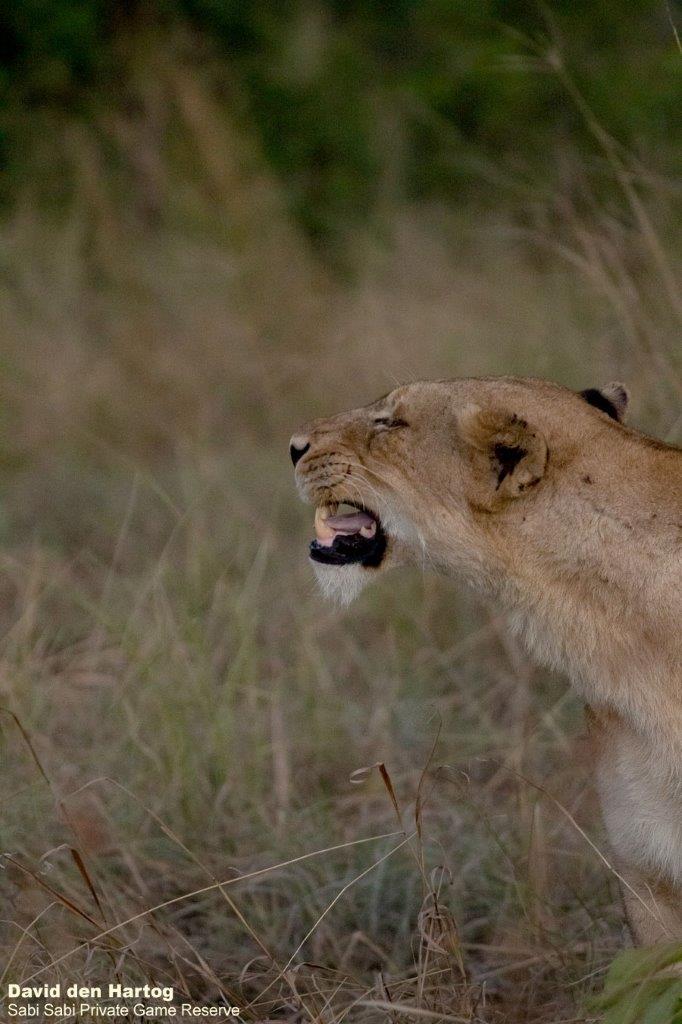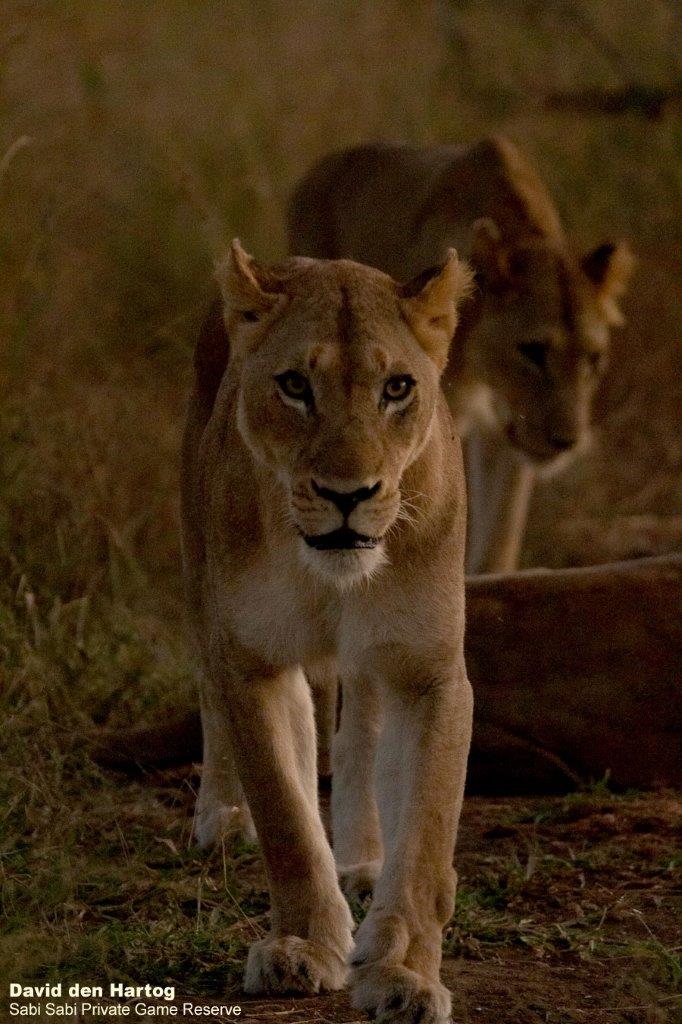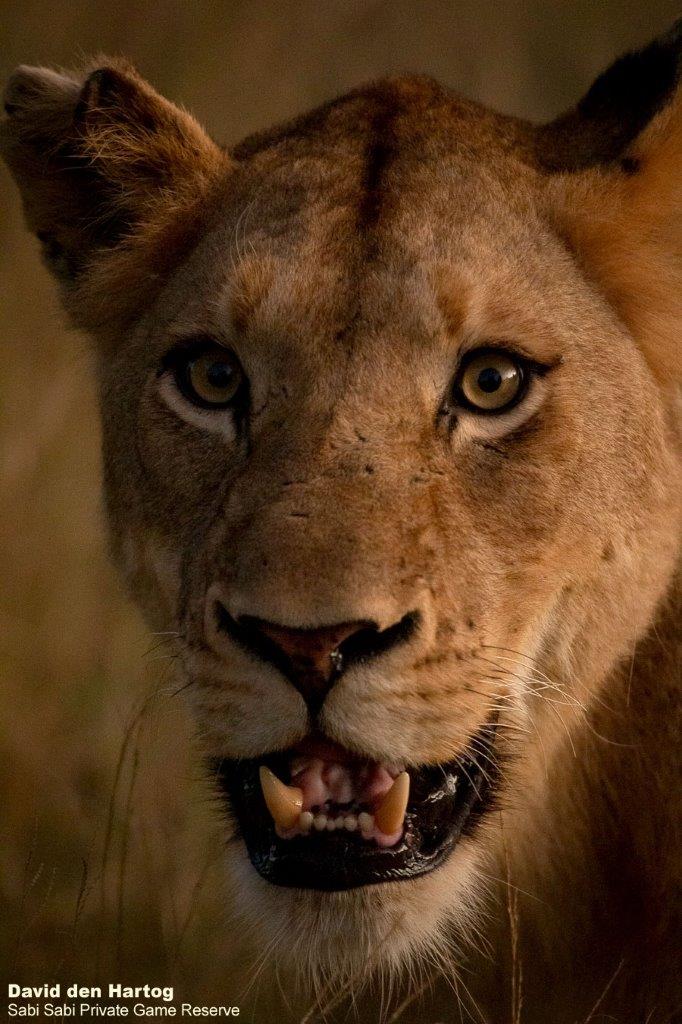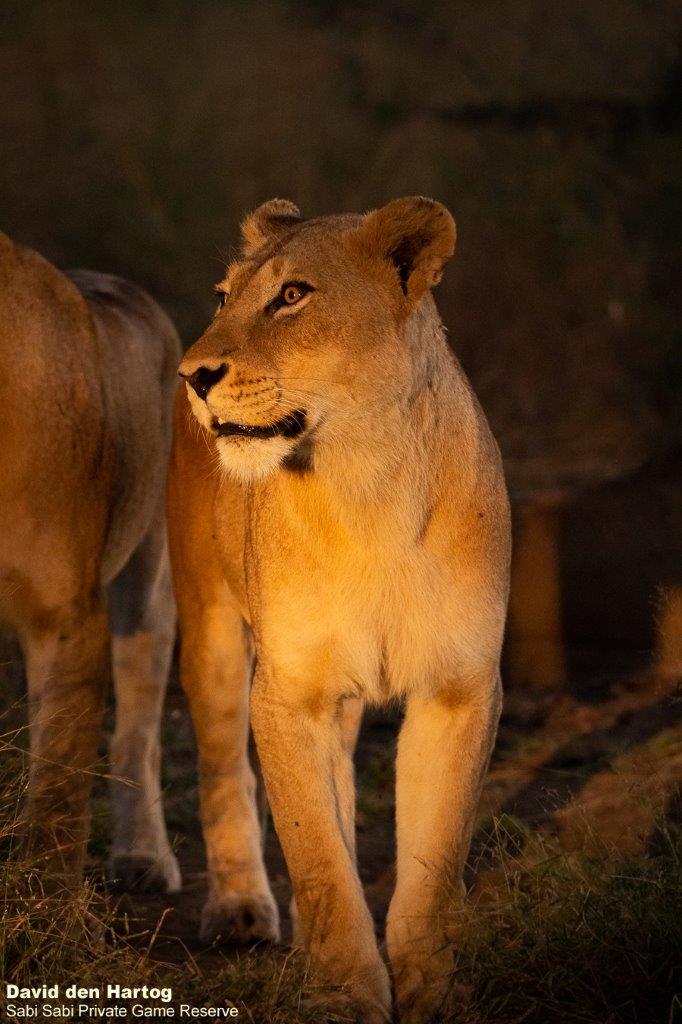 After we found that a pride of lions took down a zebra, we knew we were in for some good game viewing. One of the lionesses was determined to get as much as she could from the carcass before she was shortly chased off by four hyenas.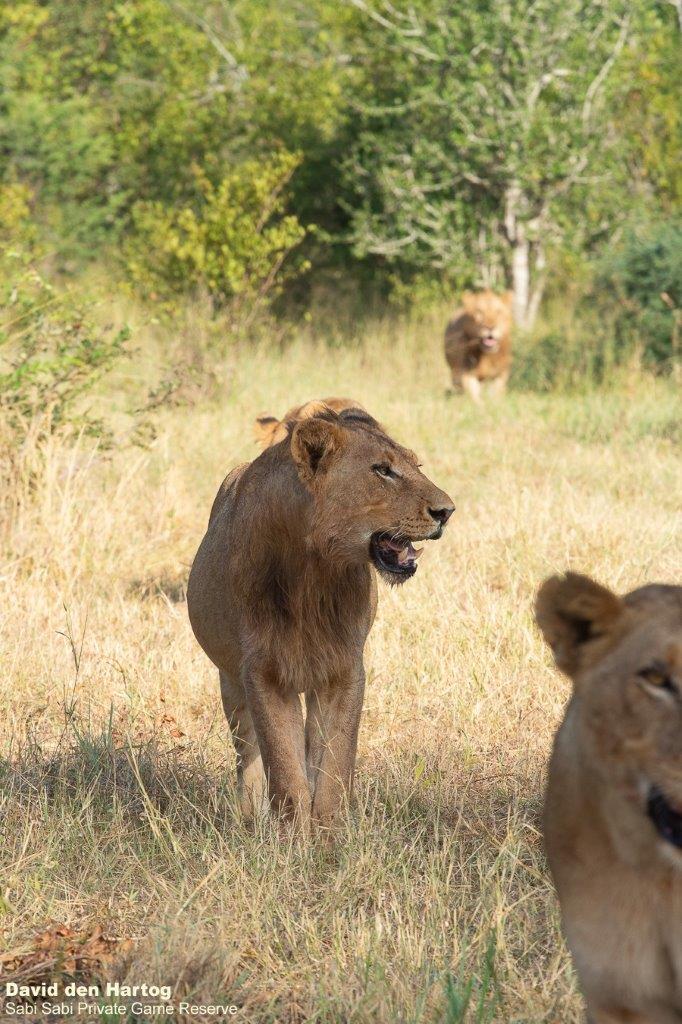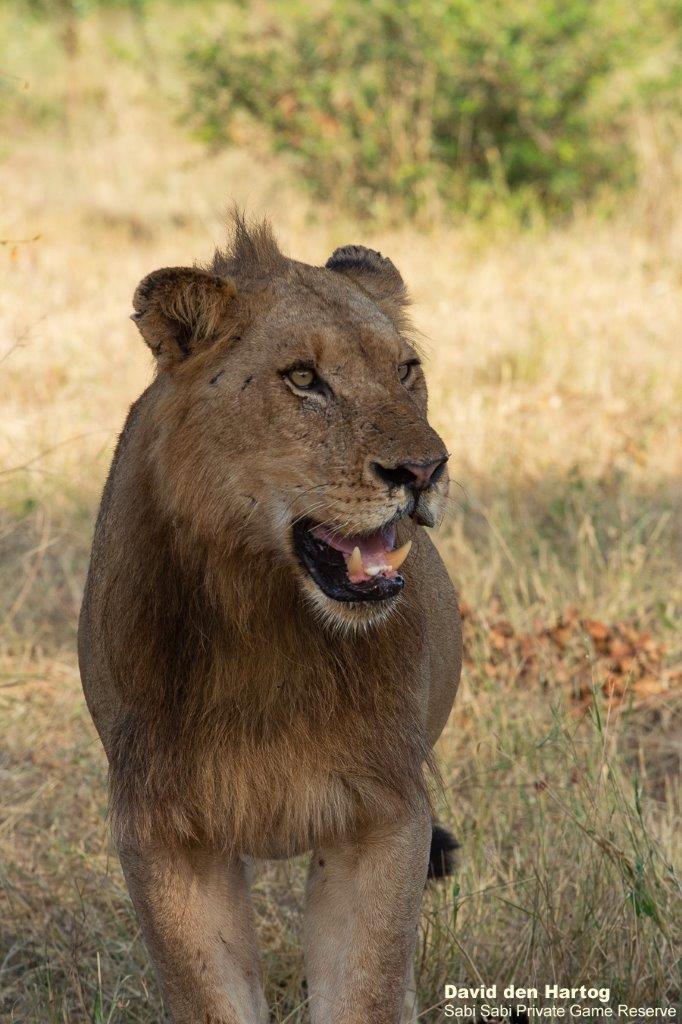 What an amazing sighting and opportunity to be able to listen to this young cheetah's low growls whilst being groomed by its mother. Cheetahs fall under the category of purring cats unlike their bigger rivals that roar.

There is never a dull moment when we find elephants will calves. This young elephant was trying to mimic its mother and its siblings by attempting to eat grass and break branches.

On the open plains here at Sabi Sabi, a wide variety of animals can be seen including herds of wildebeest, impala and many birds. While sitting with this herd of zebra, we could see the plethora of animals in the distance that these beautiful open spaces can accommodate.

A common resident at Sabi Sabi, the distinct yellow eyes and orange-yellow eye wattle of this White-crested Helmetshrike makes it very easy to identify.

While young puff adders don't look nearly as intimidating as the adults do, they do still have a look about them that makes you keep your distance. Although this is a young puff adder it still produces a cytotoxic venom that is more than enough reason to not approach any closer. When snakes are young, they generally do not have much control over the muscles around their venom glands and often give a higher dose than normally necessary to make a kill.

There are few things that could come close to the wonder and awe of spending time in close proximity to a herd of elephants. Especially when an older matriarch leads her herd right past your vehicle, with little calves running to keep up.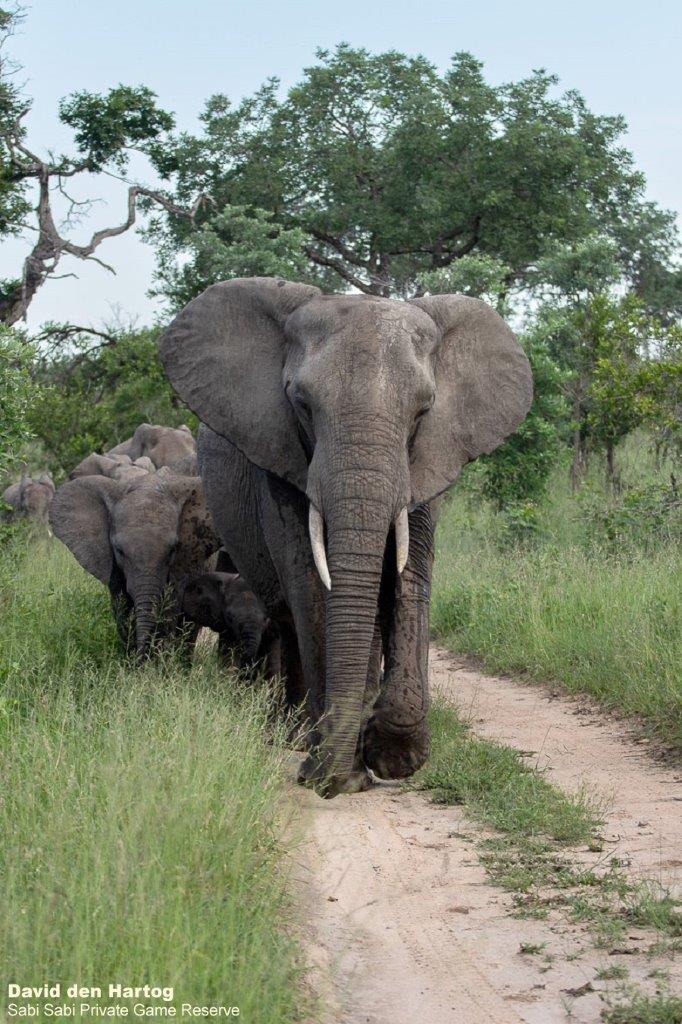 The camouflage of this Spotted eagle-owl, mixed with the shadows of the dense branches and leaves, made it near invisible. There are some things that only the sharp eyes of our trackers can spot.

Being the tallest mammals on earth, not only do giraffe have a great vantage point, but they are also surprisingly very well camouflaged.

Until next time…
Blog by Wendy Claase
Images by David den Hartog, Erin Herbst, Louise Murray and Ronald Mutero