We have enjoyed plenty of wonderful sightings again this week; and a mixed-bag of weather to go with it – from hot day time temperatures to cold and wet conditions! It is time to recap on the past 7 days on safari…
We were lucky to find this female cheetah and her cubs as she was trying to hunt some impala but was not successful. She then rested atop a termite mound, keeping an eye out for any prey, while her cubs suckled.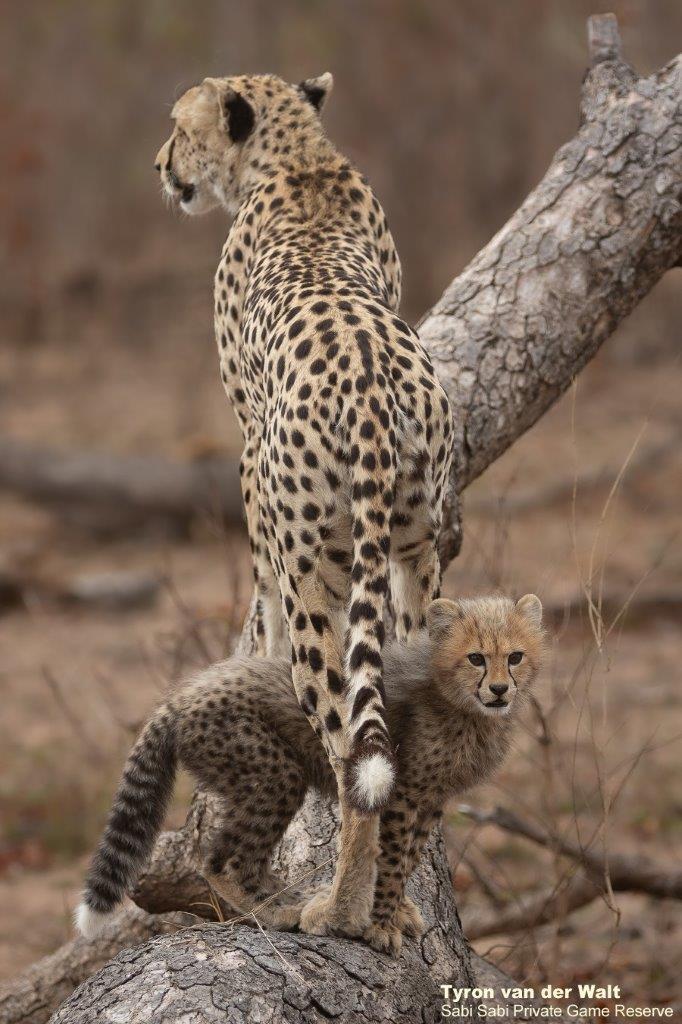 The following day, mom and cubs were lying on a termite mound with the two cubs suckling. Charged on mother's milk, the cubs we up and about the near open field tumbling and playing in the grass under the watchful eye of their mother.
Never a dull moment when you see wild dogs, and even more so when there are pups around!!
A few minutes from the lodge on our way back from safari, a fresh set of tracks on the road told us of a male lion that had passed by very recently. We took a detour and were rewarded by finding this beautiful lone male calling for his companions before disappearing into the darkness.
After tracking three N'waswishaka male lions all the way from Little Bush Camp down to the Sabie River, we found them finishing up on what looked like a zebra foal that they had caught during the rain the previous night.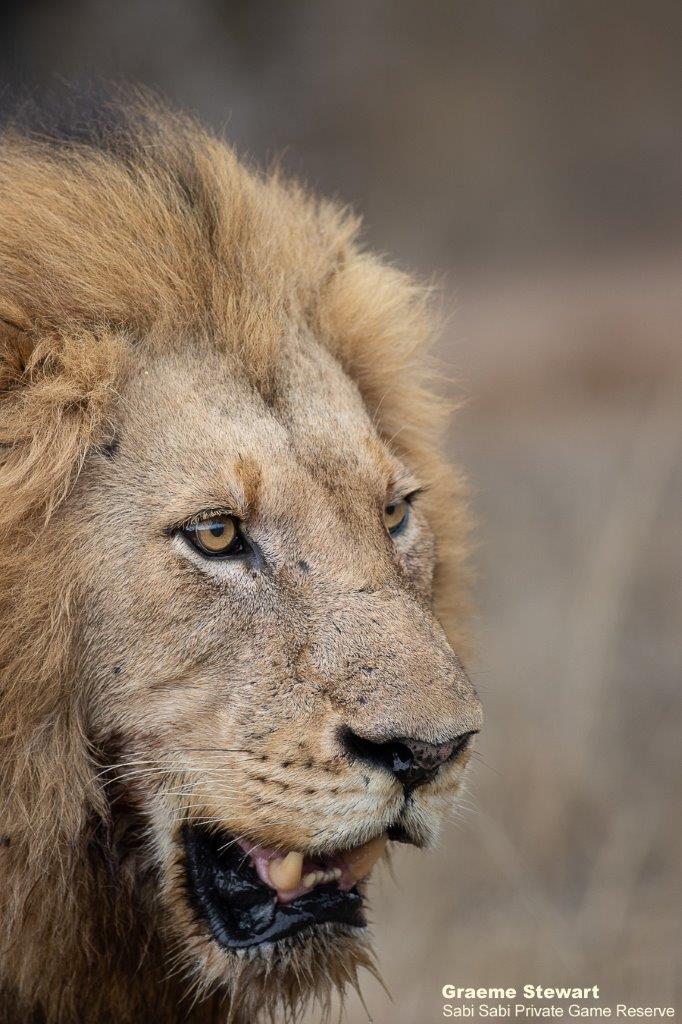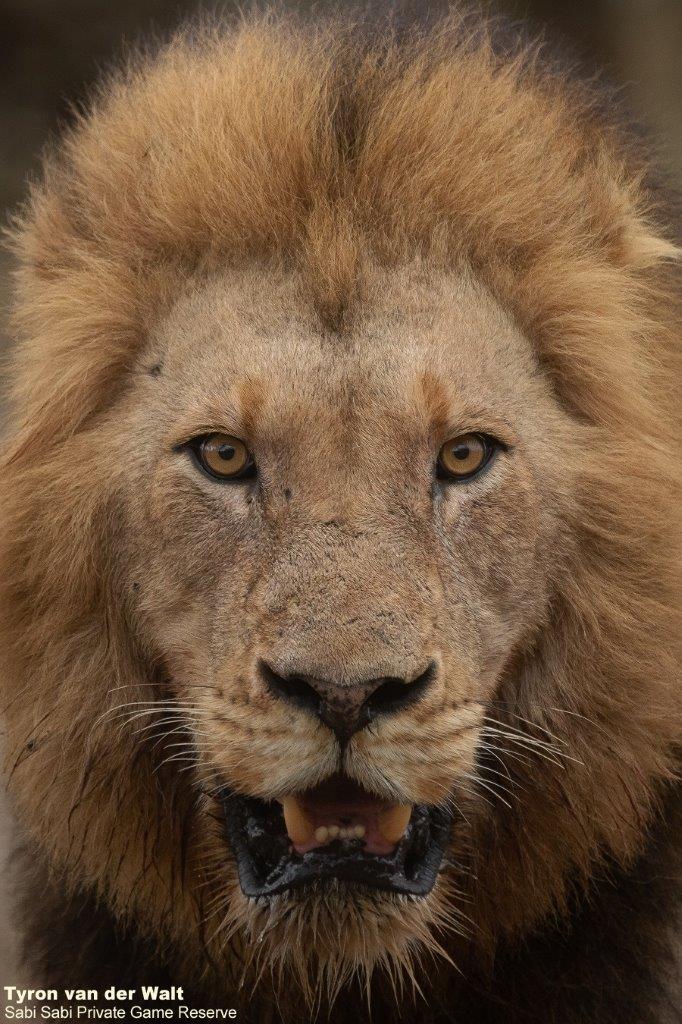 We followed up on an earlier sighting of Ntsumi and her cub – they were still in the same area with their impala kill before moving off to quench their thirst at a nearby waterhole.
Another day later and to our surprise, they were still eating!
Our last sighting of mom and cub was with N'weti male leopard – on a kill. Both adults were lying on the ground breathing heavily from their full bellies but were later disturbed by a hyena in the area.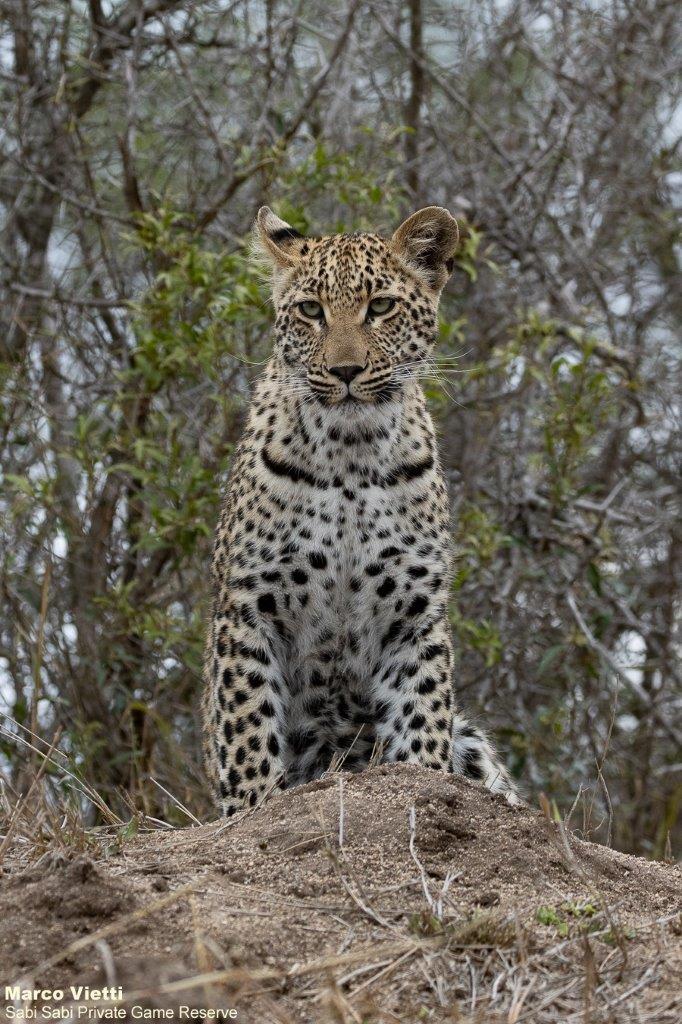 We followed up on a sighting of the Kigelia female leopard and found her on the move looking for a meal. She was successful, but with a small meal, a Francolin.
Some of the wonderful general sightings…
After testing the urine of a female, this Buffalo bull responds with the Flehmen grimace, a way for him to determine her readiness to mate.

Not seen as often as the Red-billed Oxpeckers, these Yellow-billed Oxpeckers are always a special sight.
This large male waterbuck gave us quite a show as he stood proud as we drove past him.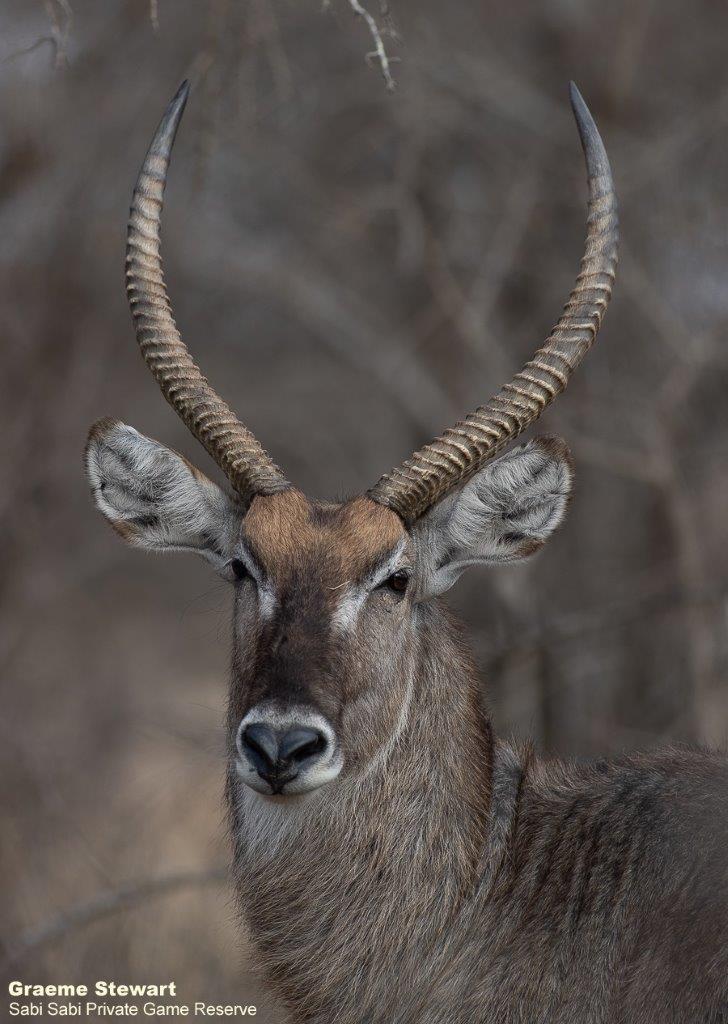 With a little extra leverage gained by feeding with their front legs bent, this Warthog was digging up some grass roots for breakfast.
This Bateleur was perched on a dead tree observing its surroundings, looking for any chance of a meal.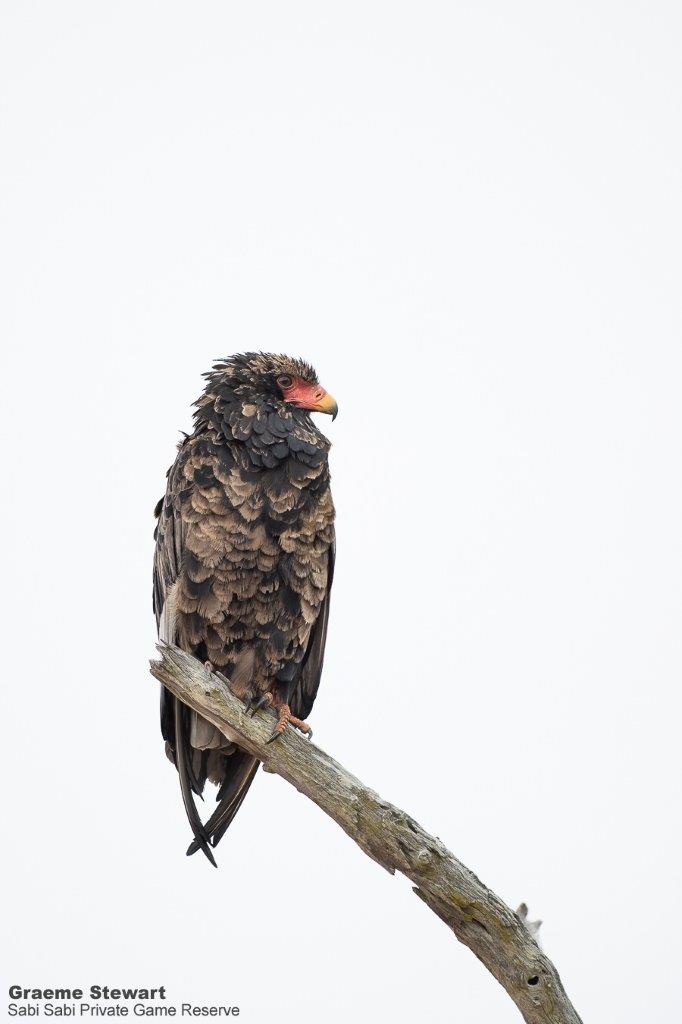 Even in the dull light of an overcast morning, the Lilac-breasted Roller boasts a brilliant blue, thanks to its special structural pigment.
In the still sparse bush, these Zebra are rather well camouflaged, although one might not believe a black and white animal could blend in.
Unexpectedly in the late afternoon, this scruffy looking hyena emerged from the thickets. Without missing a beat as we arrived, it moved swiftly past, undeterred, and undistracted.
This female kudu's head emerged from behind the foliage in a drainage line, with her calves following closely behind her.
The first to reach the water's edge were the big males leading the herd, followed closely behind by the rest, moving in swiftly to have their morning drink.
While viewing a herd of elephant, this curious little one popped its head out to say hello…
Until next time…

Blog by Wendy Claase
Images by Amy Leigh, Andries Ndlovu, Erin Herbst, Graeme Stewart, Jaco Faber, Marco Vietti, Ronald Mutero and Tyron van der Walt
Videos by Amy Leigh