When you stay in the bush for a period of 6 weeks, one tends to see a wide variety of animals. This cycle in particular has involved many different sightings, which has made it difficult to narrow down the best, but after sifting through a collection of photographs, I managed to select my top 5 sightings of this cycle.
My cycle started with hearing about a new pride of lions that were seen on the reserve – the Othawa Breakaway Pride, and I hoped that I might be able to catch a glimpse of them. The following day we made our way to the area where they had stashed a buffalo kill and watched as one of the older males began to feast on the carcass, while vultures lingered on the top of a tree nearby.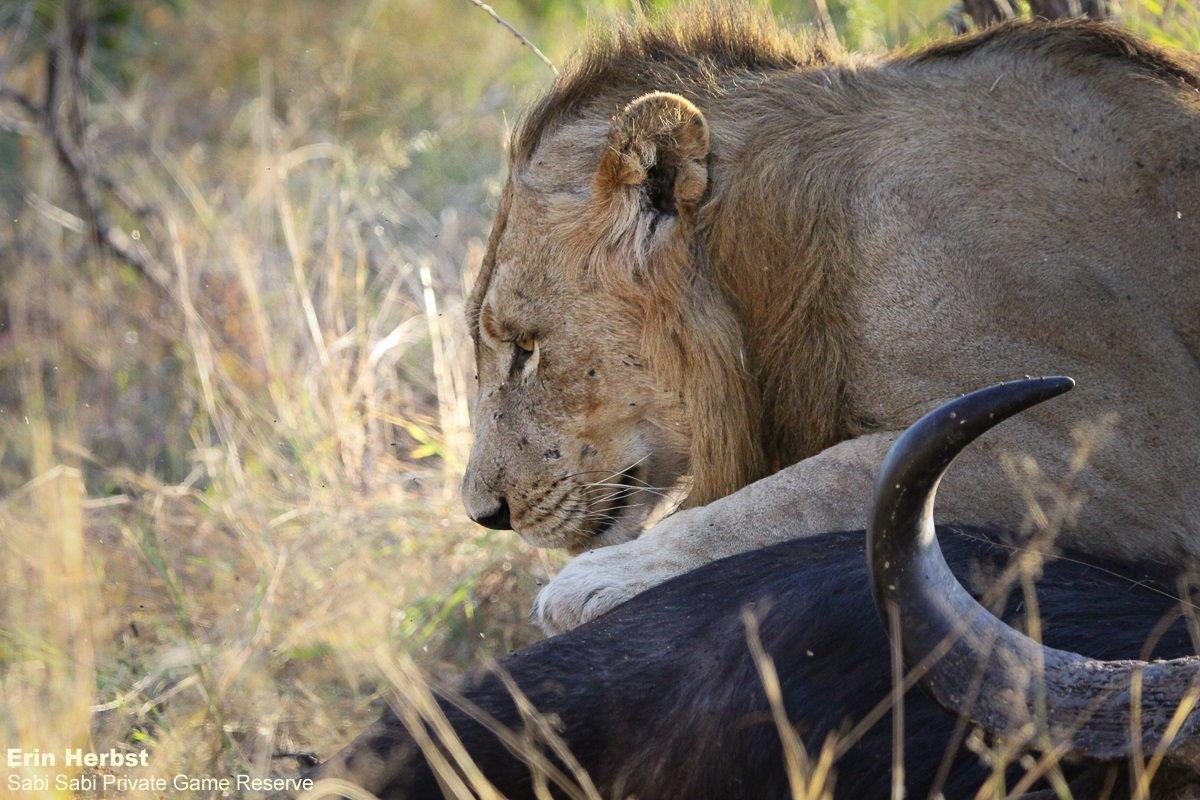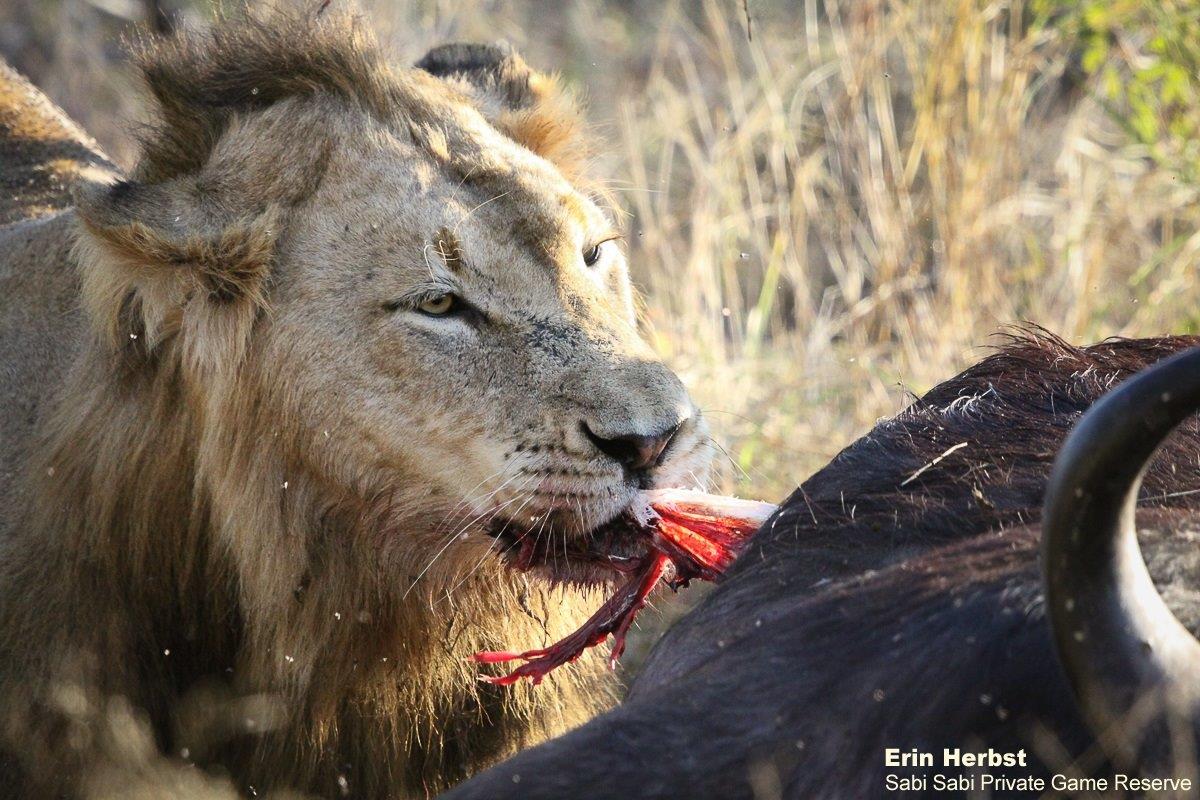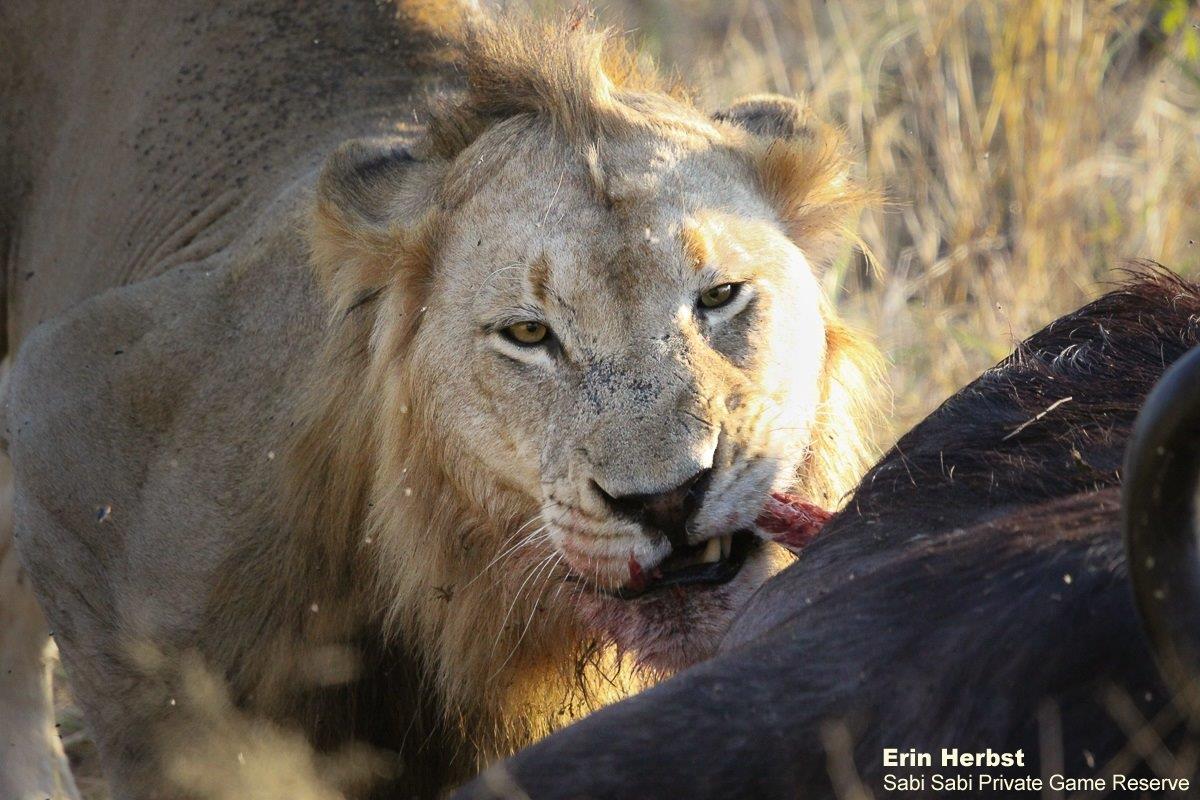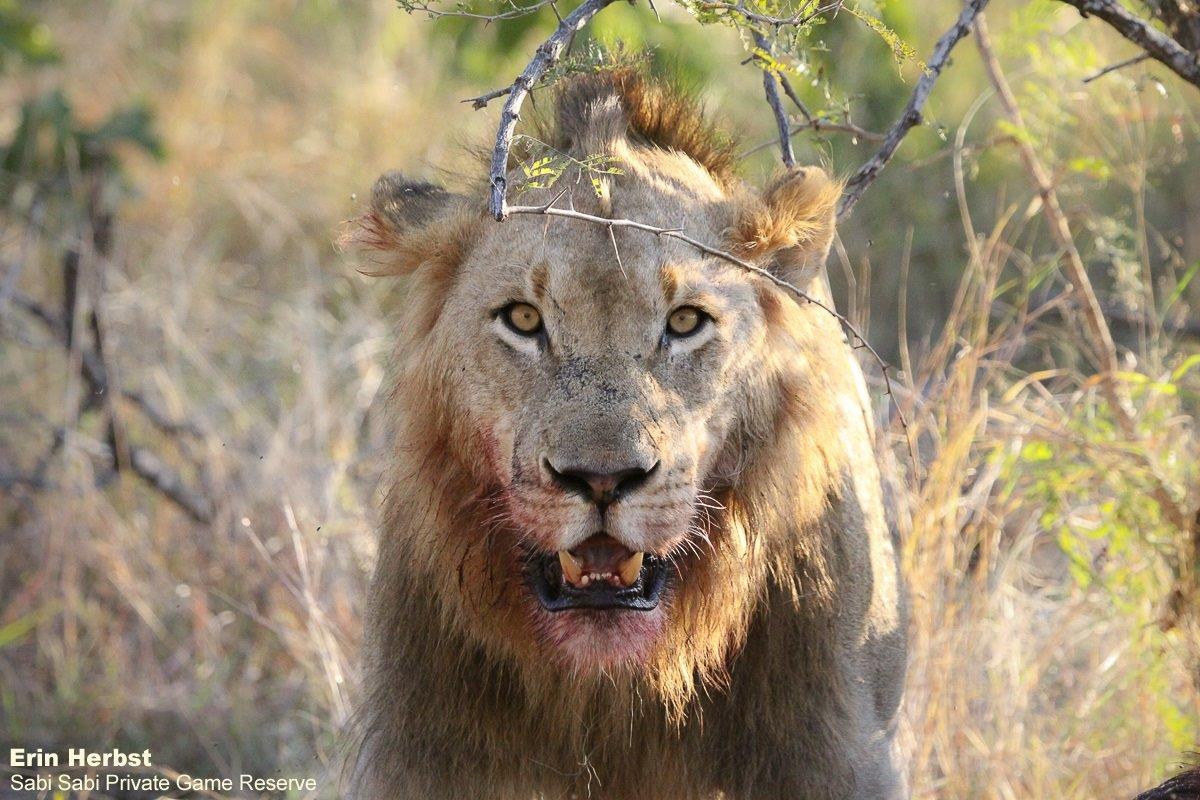 One of the most rewarding moments in the bush is being able to find an animal, especially after you have been searching for some time. On this particular drive we were trying to find the cause of some Vervet Monkeys alarm calling around Bush Lodge. We made multiple loops around the area and eventually stopped, trying to listen for any more sounds and suddenly the alarm calls of some impala broke the silence and we rushed to the area, only to find the impala in question meandering along as if nothing had happened. Undeterred, we decided to scout the area one last time, and then success! A female leopard, the River Rocks female, emerged from the thickets, a great reward after all our searching!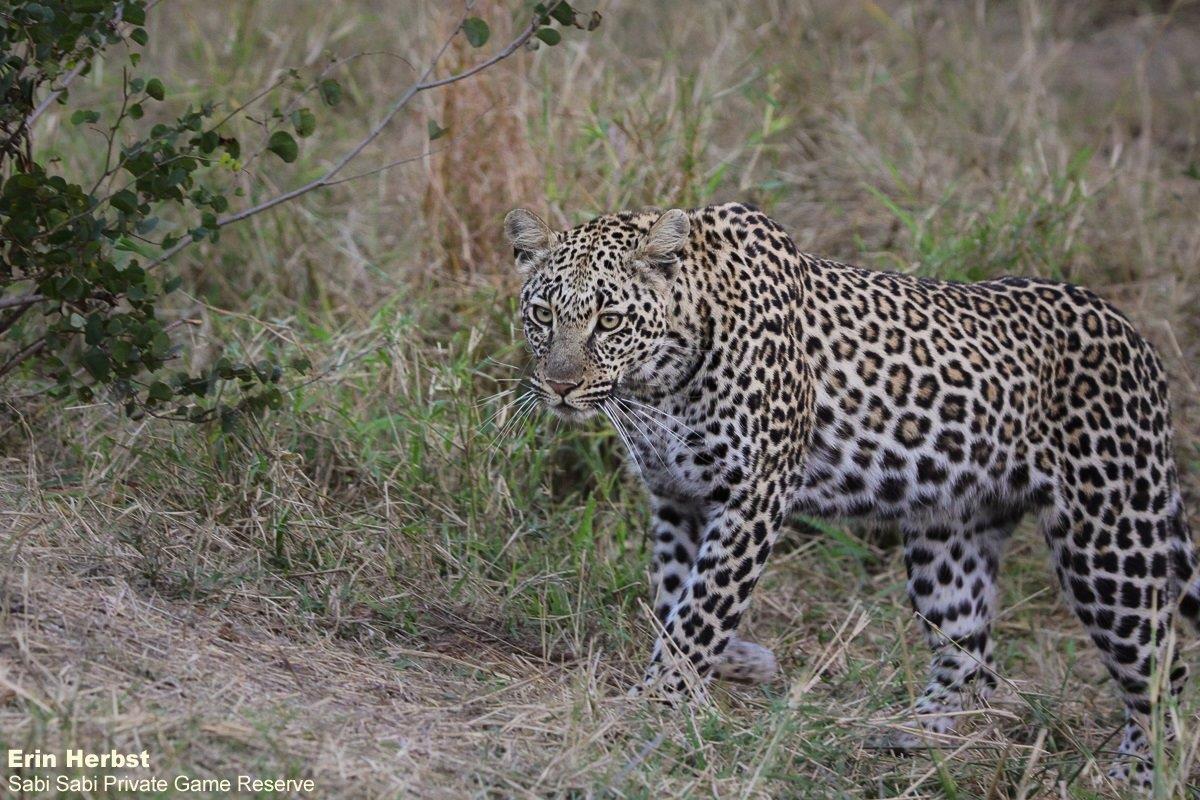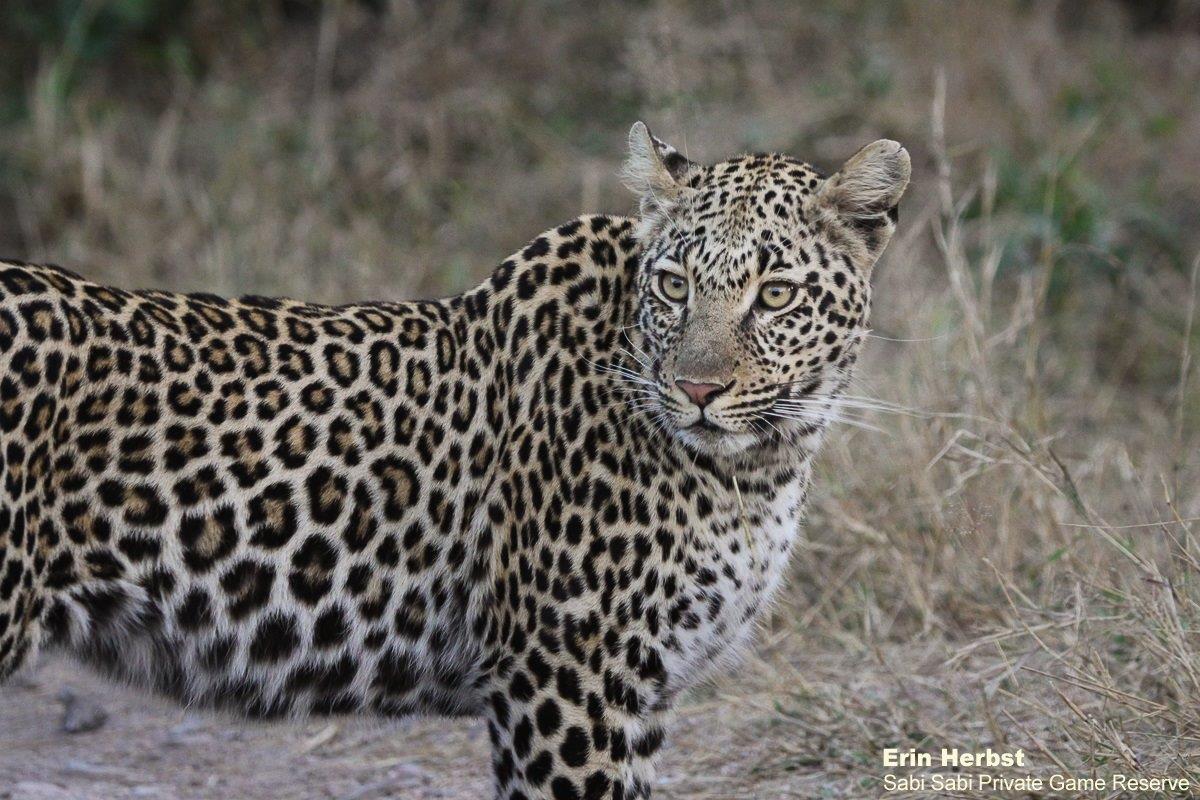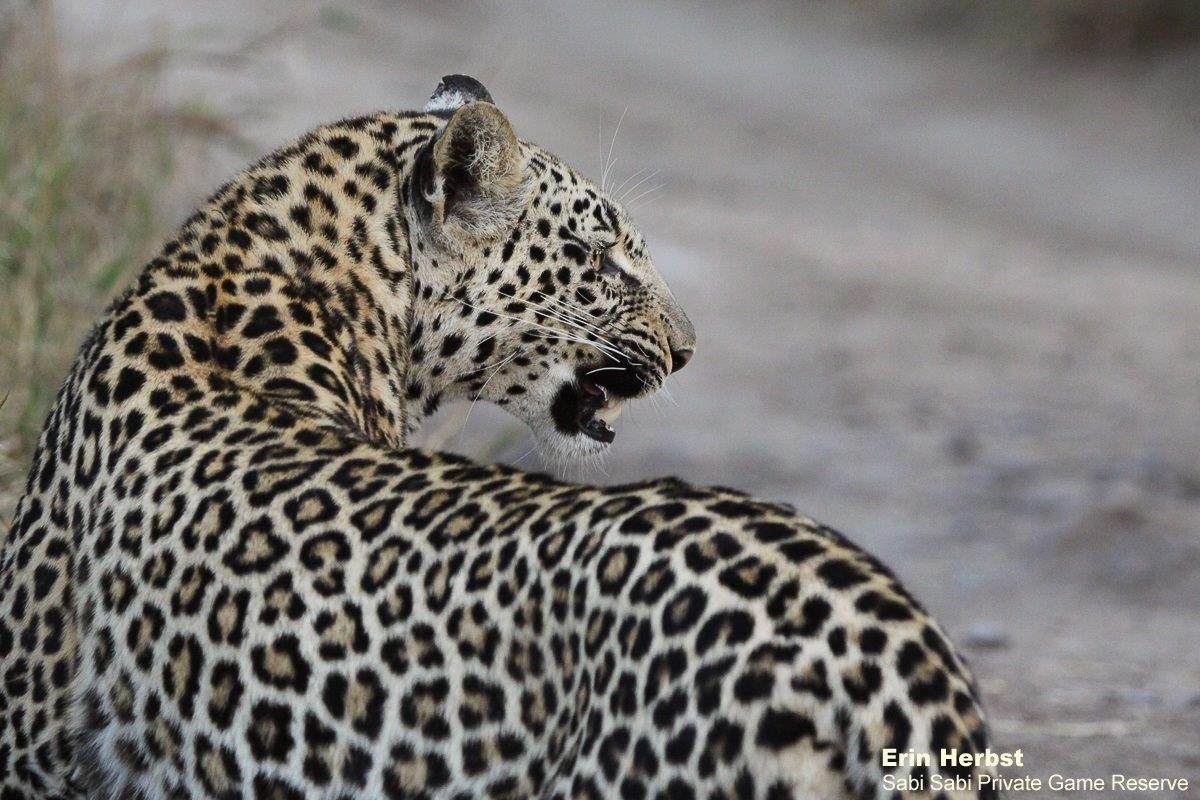 Shortly after leaving the lodge, we were informed that a cheetah had been found. We decided to wait a while for the day to cool down in the hopes that we might see some movement. As we arrived and the sun had started to set, the cheetah stood up and started moving in between the beautifully coloured winter trees giving a stunning background to this incredible predator!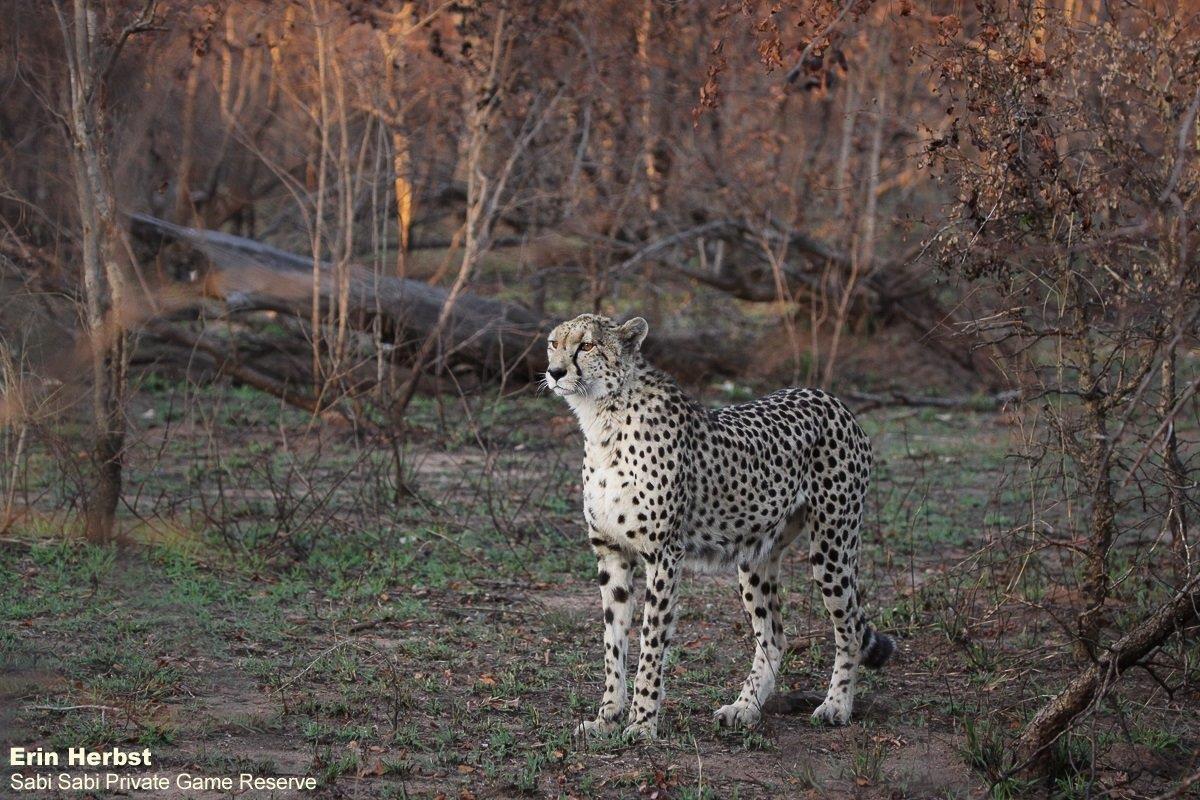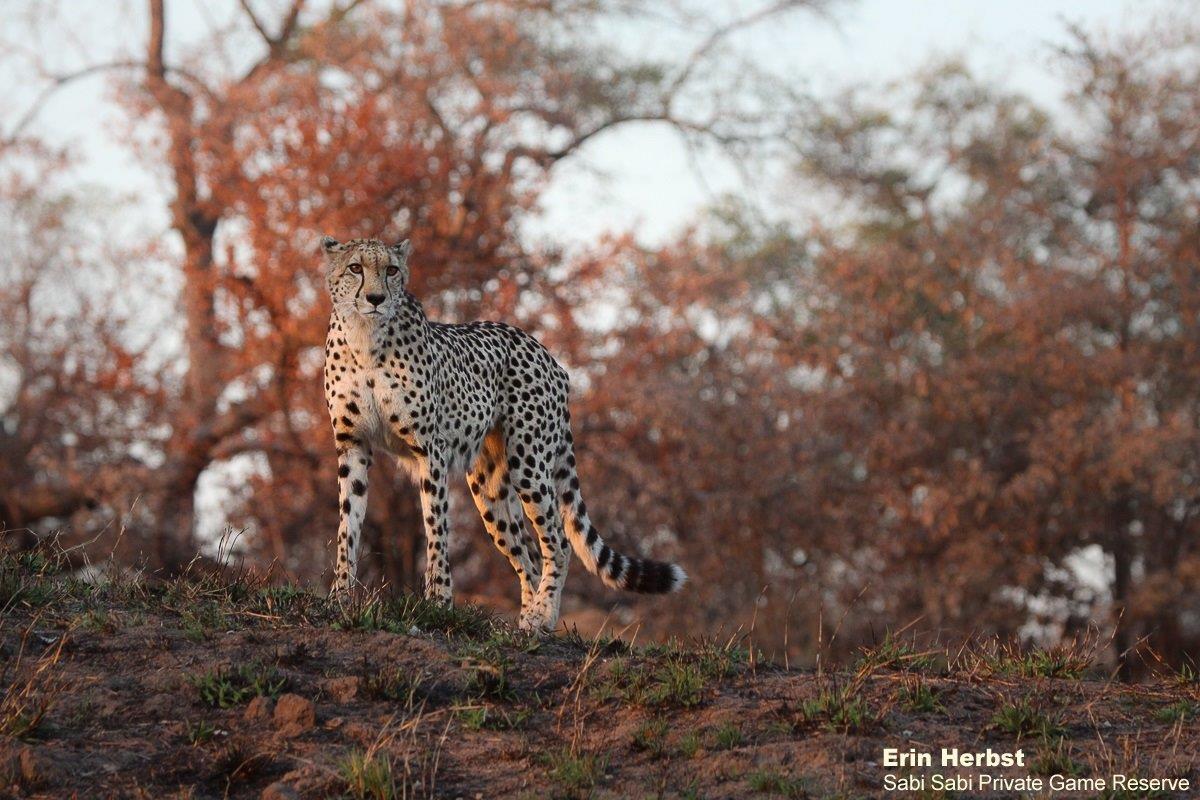 The Southern Pride lioness and her two cubs are always a special sight to see, and when I was informed that they had been found there was no doubt in my mind as to whether we would be paying them a visit. The lioness had managed to kill a waterbuck and we watched as her two cubs moved in and out of a dry riverbed and enjoyed the spoils of her hard work. Seeing how, against all odds, this single lioness has managed to raise and protect her cubs is an incredible feat of strength and shows the resilience of these incredible animals.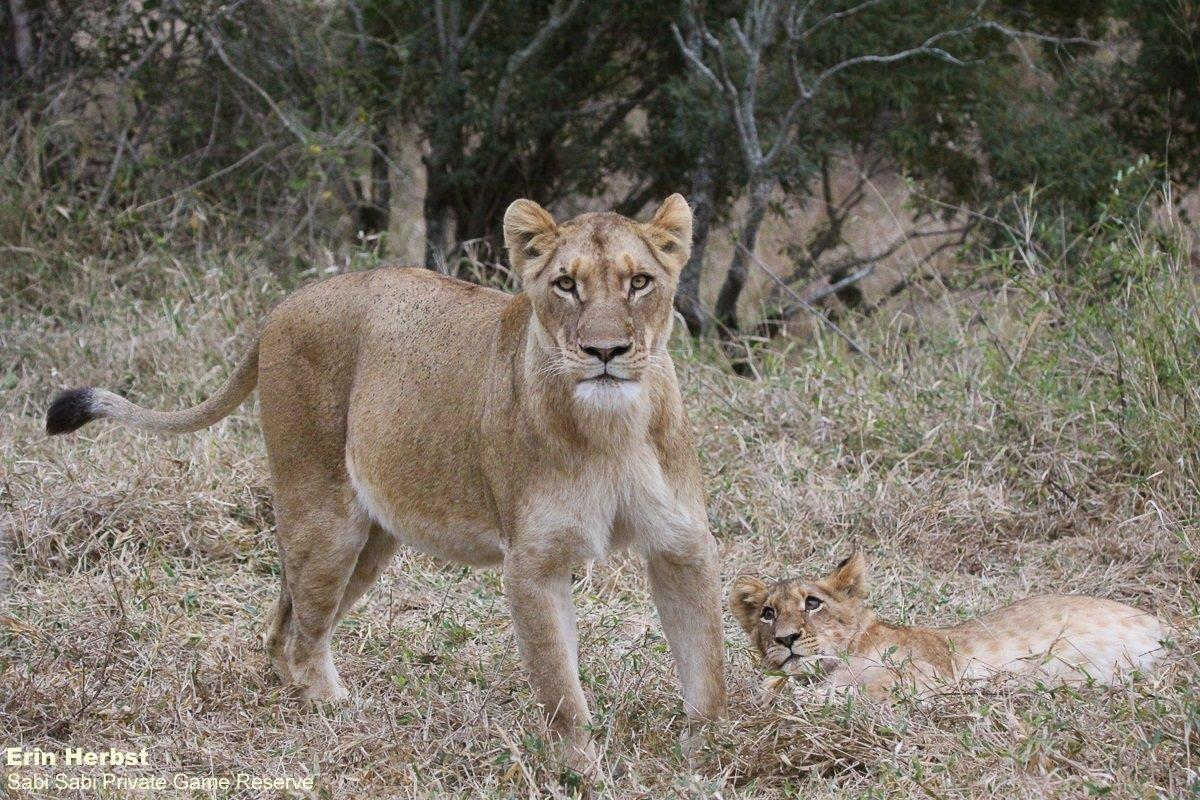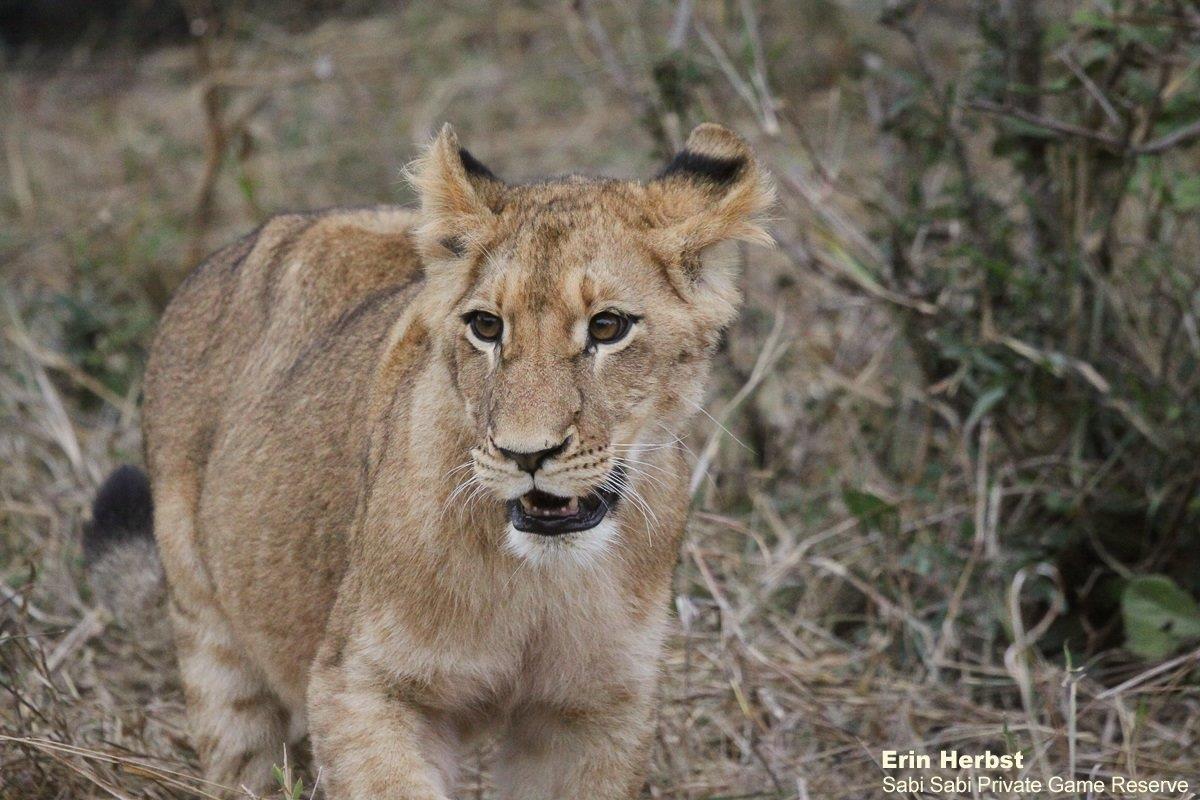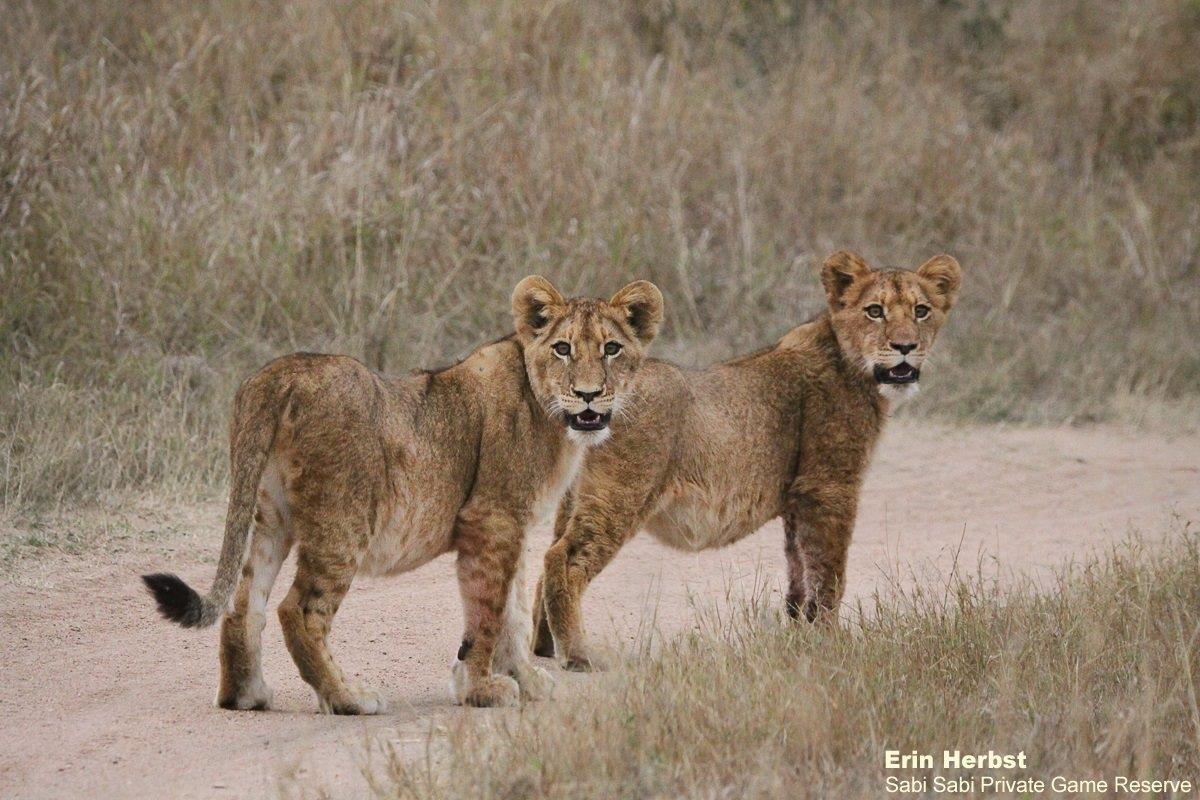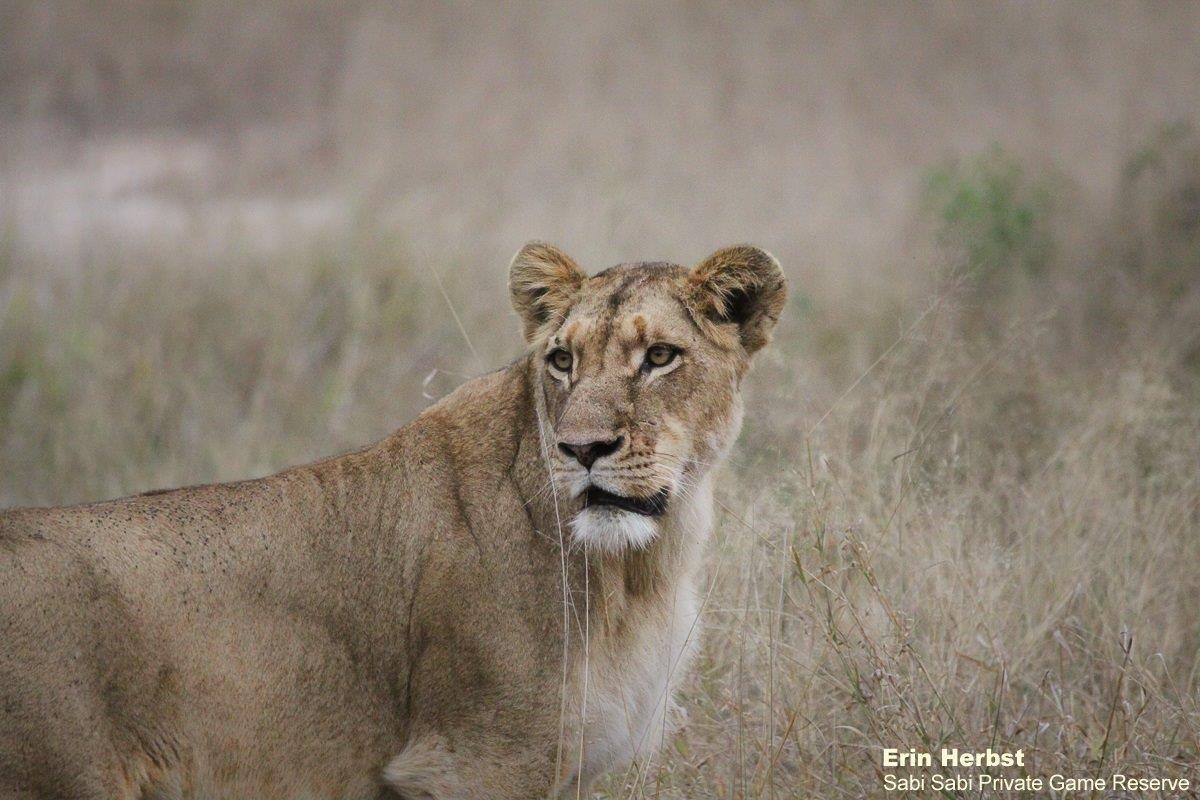 This next sighting was not only the highlight of this cycle but is no doubt in my top 5 sightings of all time. We had just finished viewing a herd of buffalo and elephants together, when we heard that three lionesses had been found a stone's throw away from us, and so we made our way to them and noticed that they were keeping their eyes on a herd of impala nearby.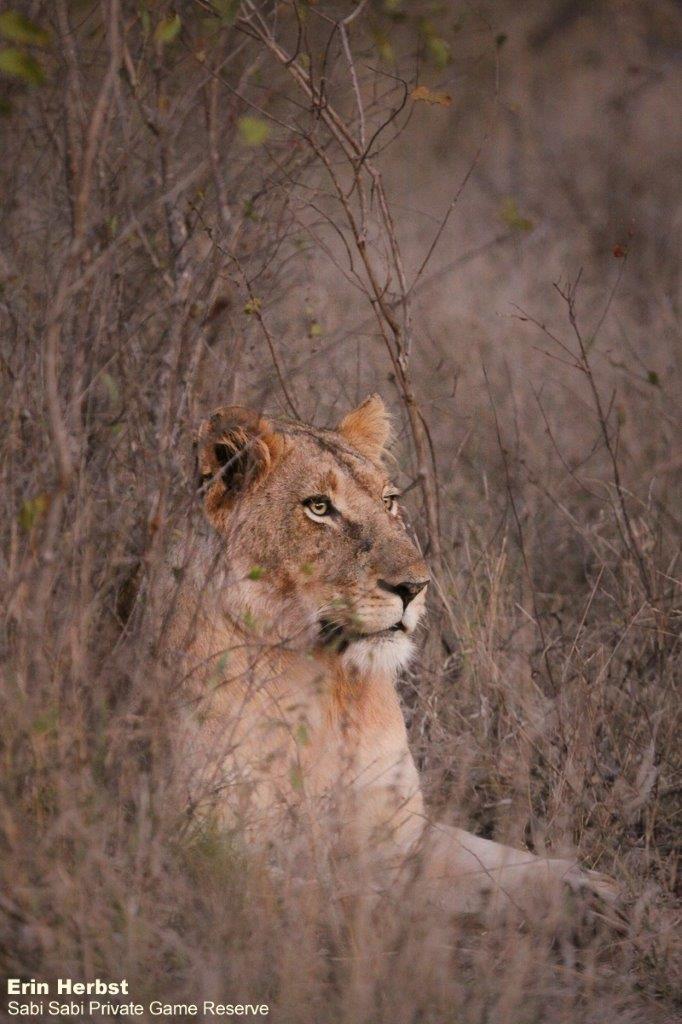 As the sun started to set, one of the lionesses broke away from the other two, and the excitement was starting to build. We continued to wait as darkness fell, and suddenly our ears were flooded by the sounds of hooves running and impalas alarm calling. We turned our lights on but could only see two lionesses completely still and so we turned our lights off again (keeping our lights off during a possible hunt at night ensures that neither predator nor prey, will be disadvantaged in any way). A few moments later the same sounds erupted from in front of us, this time accompanied with what can only be described as the sound of impact. As we turned our lights on, we saw one lioness with a tight grip on an impala and the other two quickly joined her. We watched the feeding frenzy between the three lionesses, with each trying to take their fair share. They devoured their kill in minutes keeping a close eye on the many hyenas that had made their way to investigate after hearing all the commotion.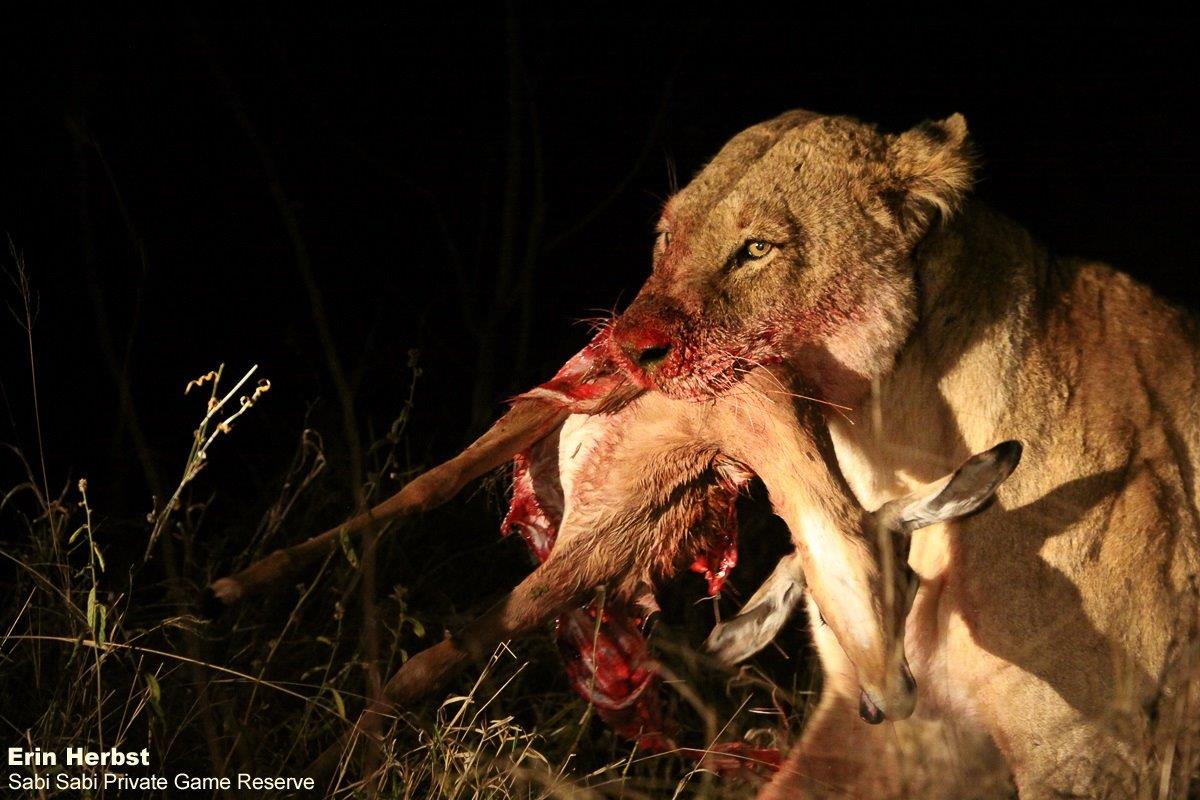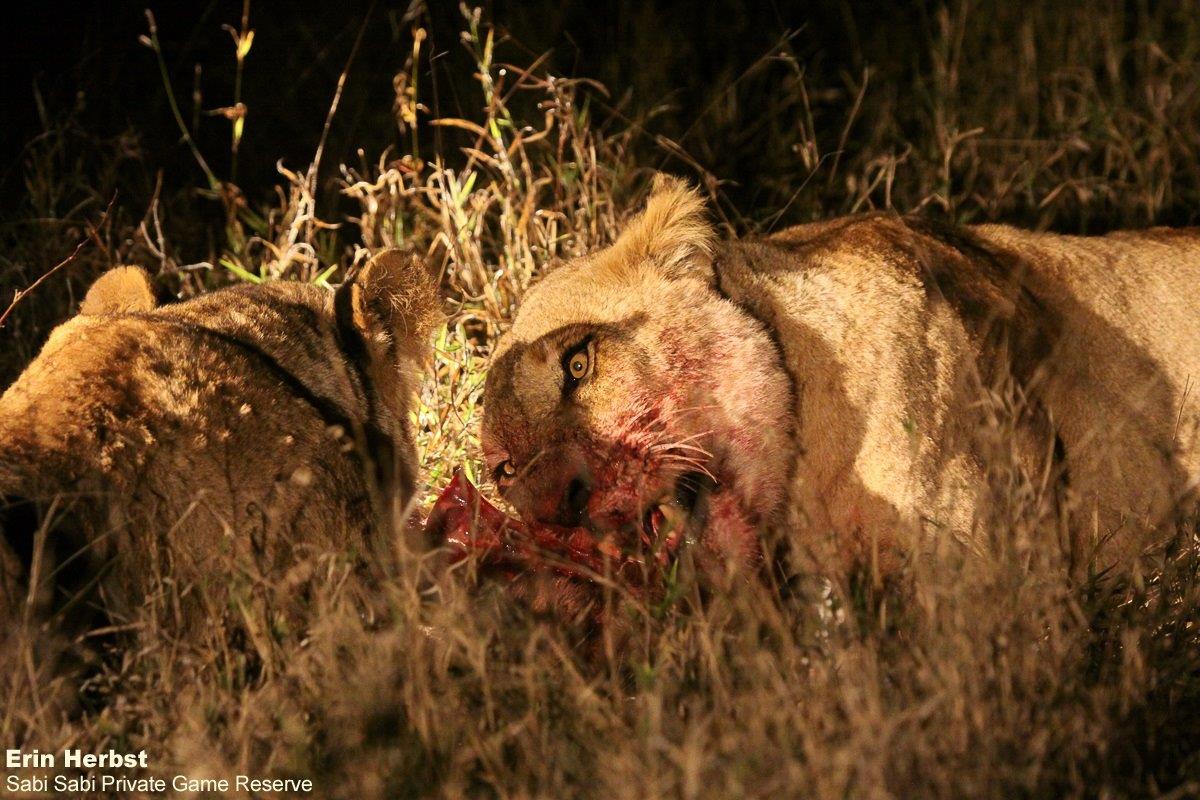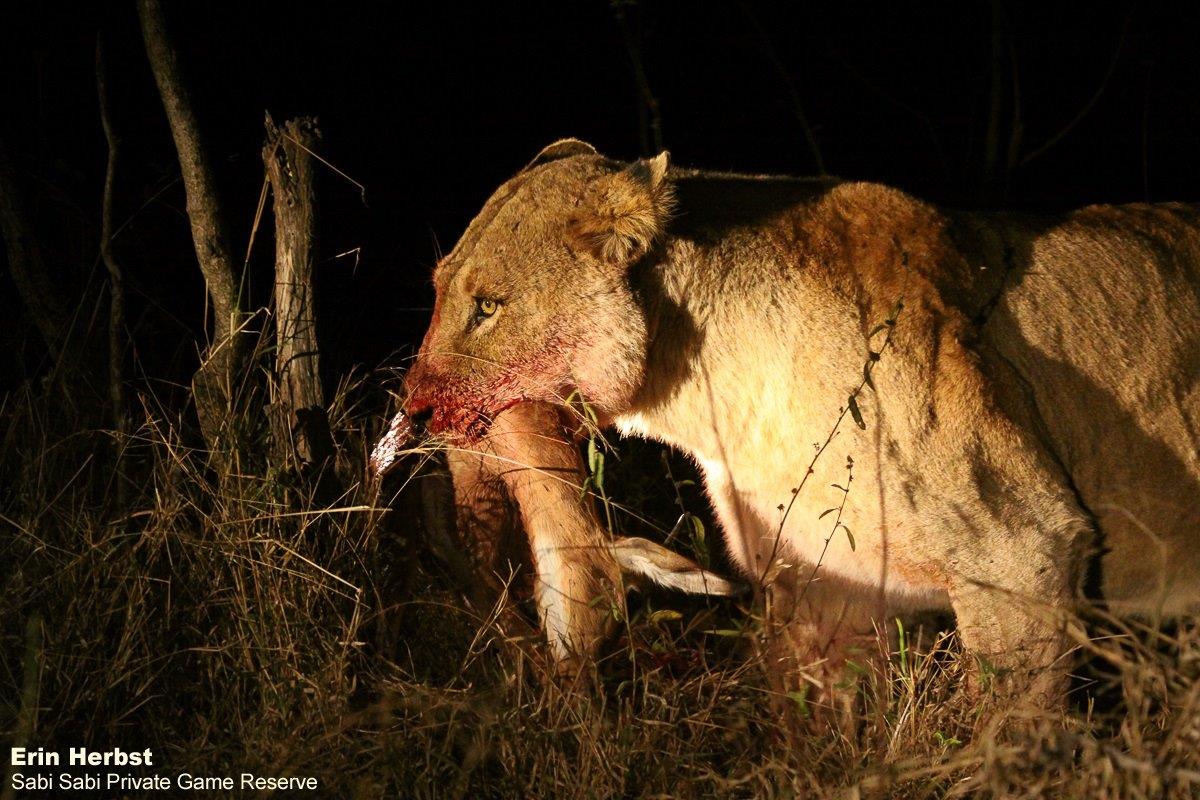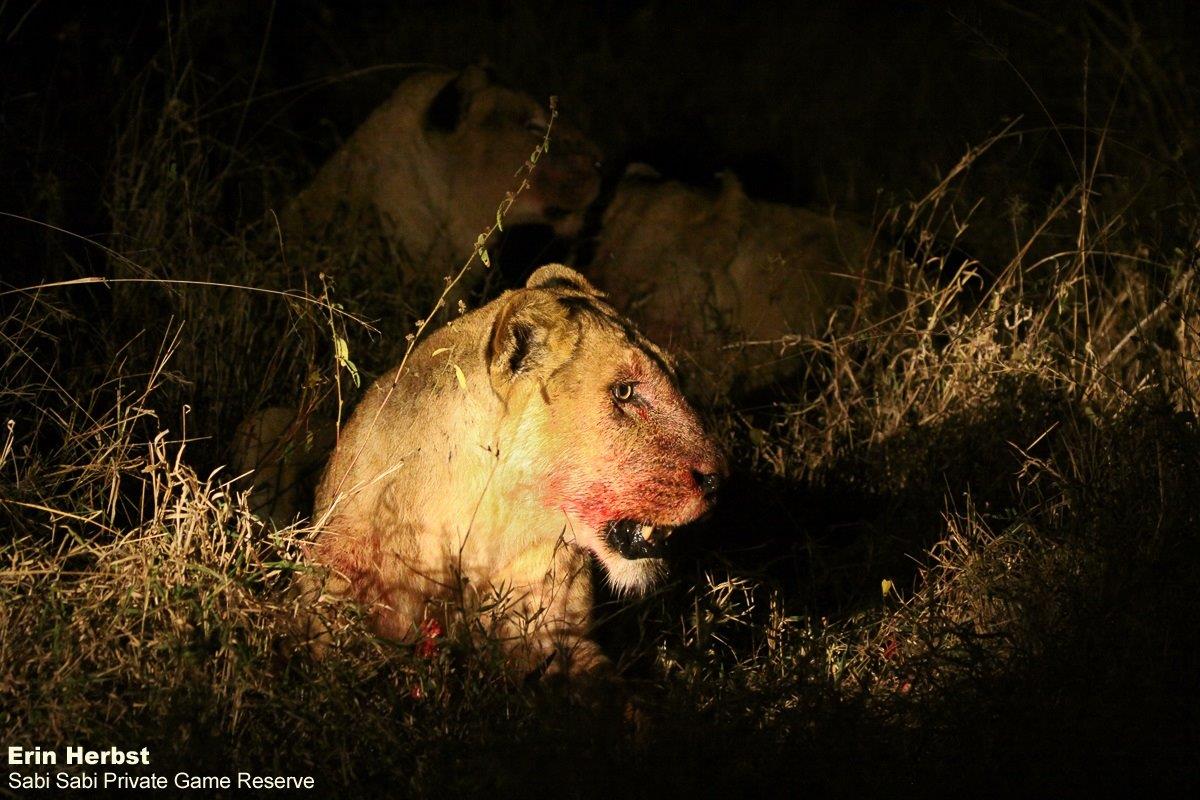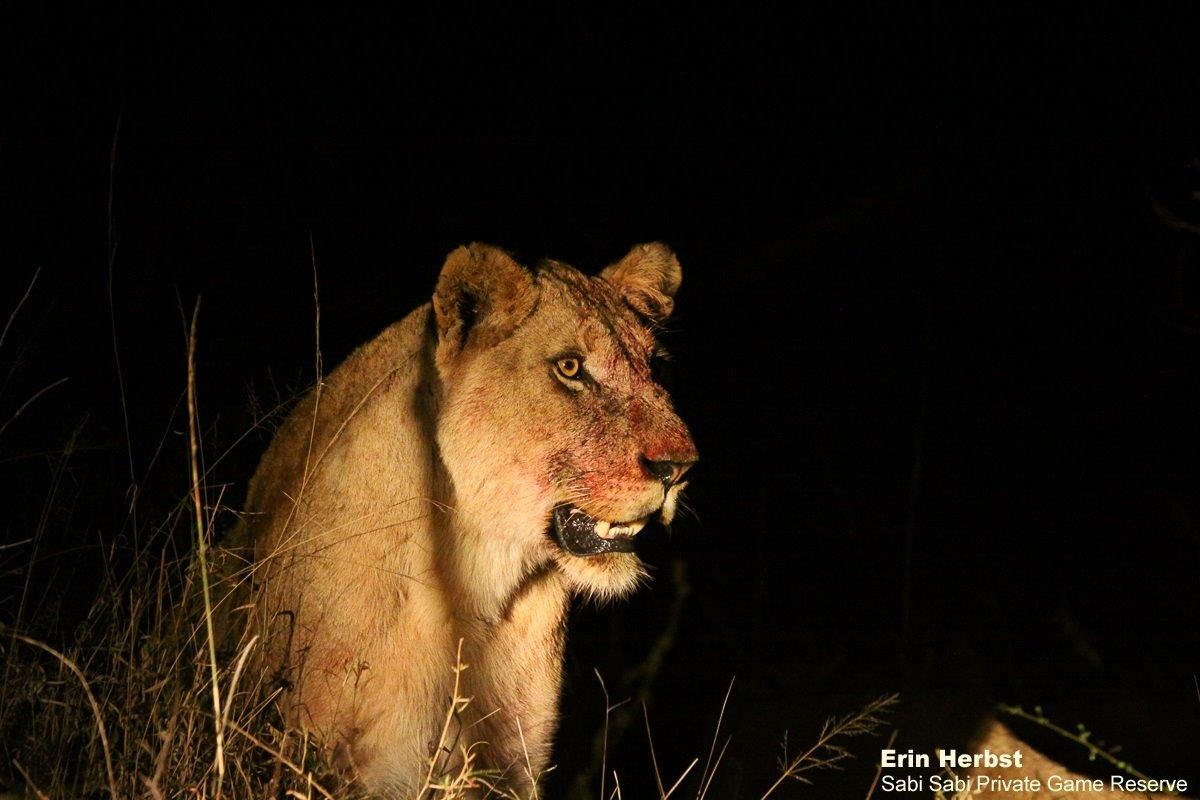 With each cycle never being the same as the last, I look forward to seeing what the bush has in store for me next!
Blog by Erin Herbst (Bush Lodge Ranger)