One of the wonderful things about winter in the bush is the burst of colour in the sky and in the trees…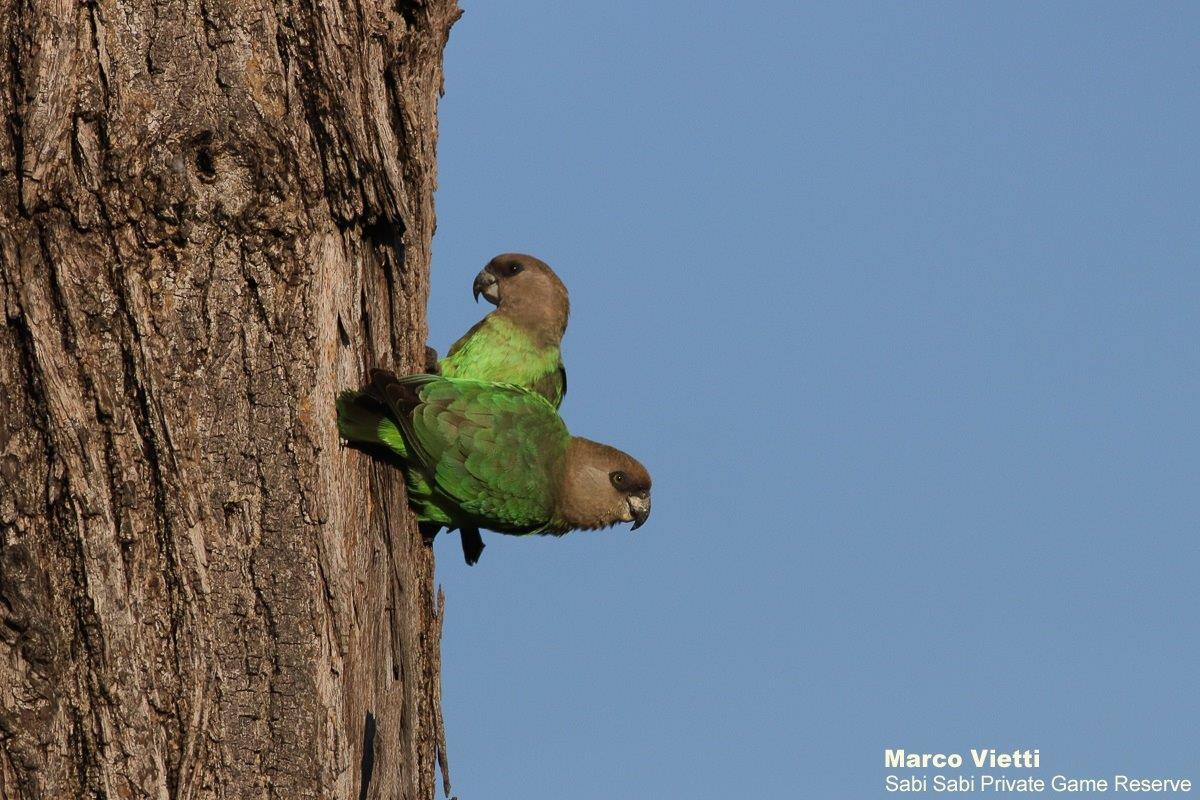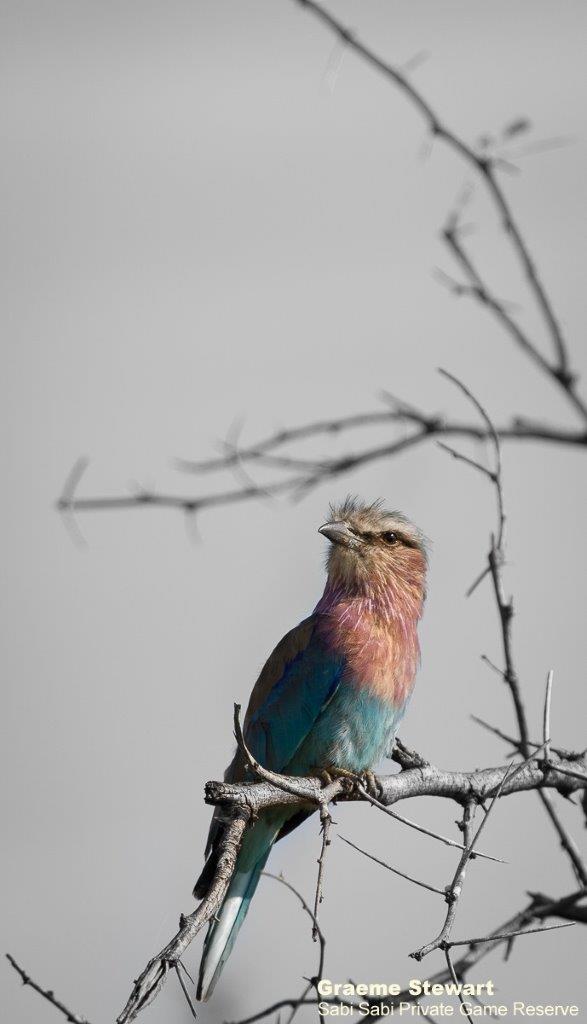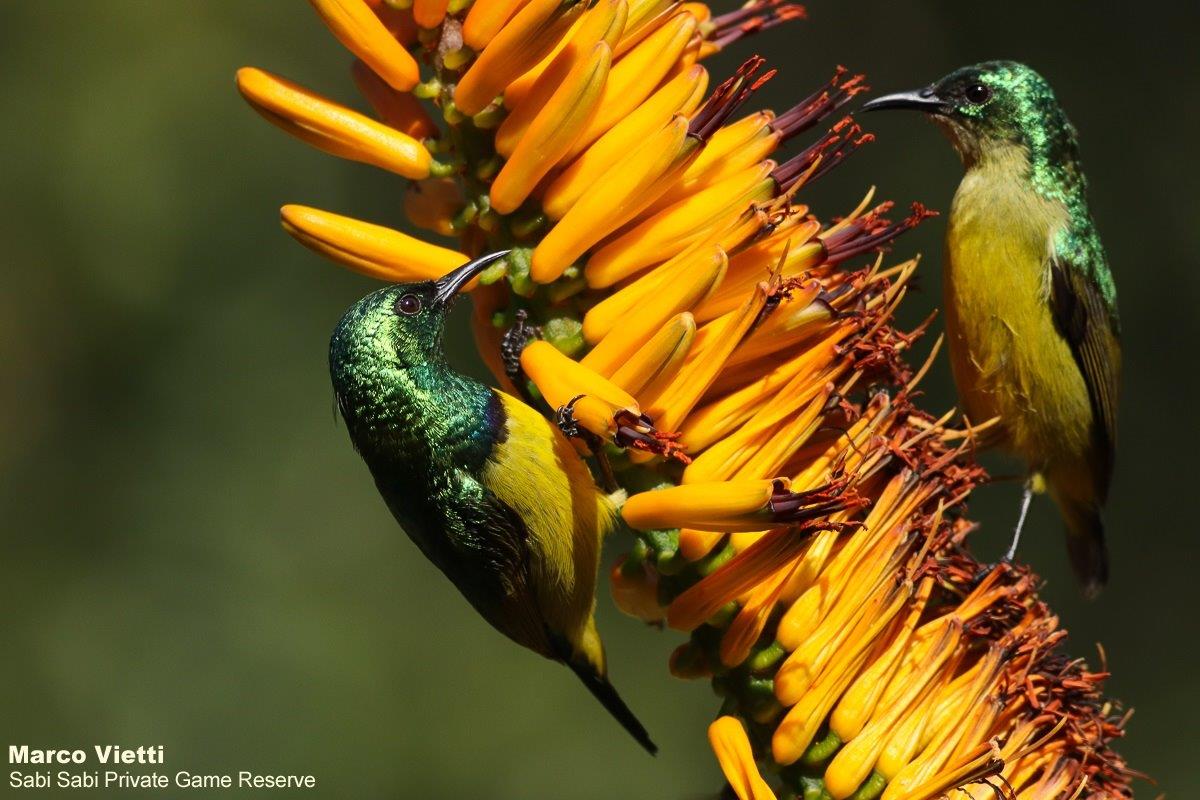 A large herd of buffalo made their way towards a watering hole for an afternoon drink, and from the crowd emerged this beautiful, uniquely spotted female.
This elephant emerged slowly from the thickets around a drainage line into an open area where the sun illuminated her in golden light.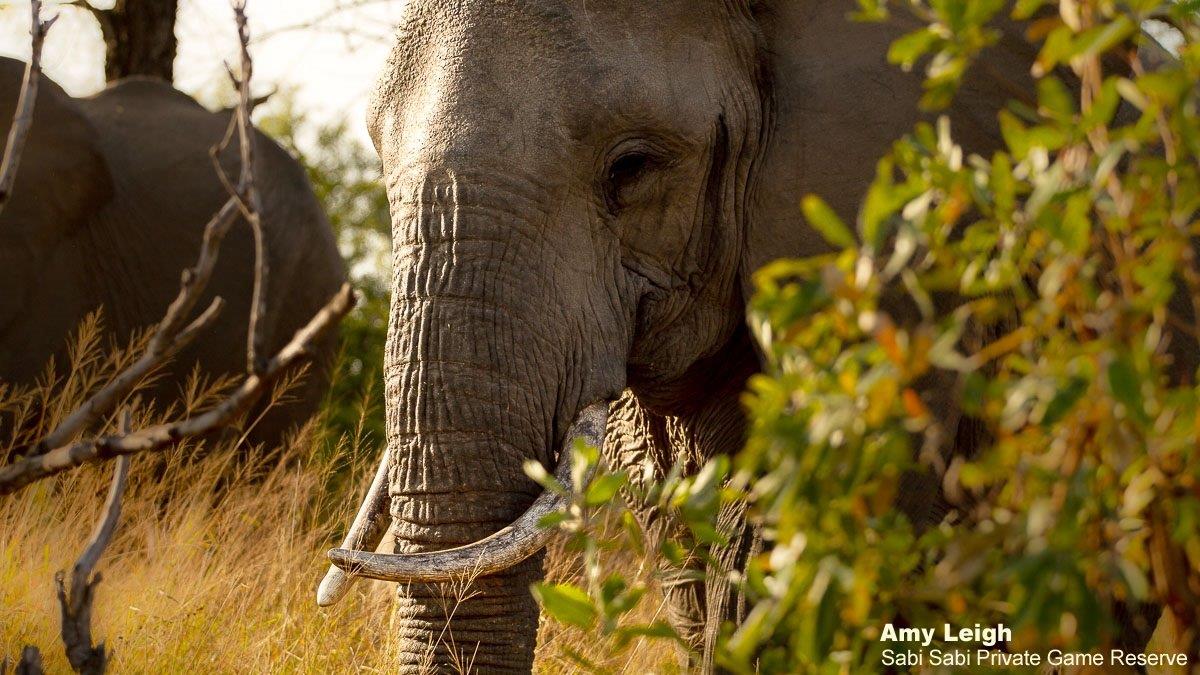 As a vulture circled above us, this Hyena watched its movements intently, possibly hoping the bird would lead it in the direction of food, unfortunately the vulture landed gracefully in the tree above, possibly hoping the Hyena had found something worth investigating. Both were disappointed.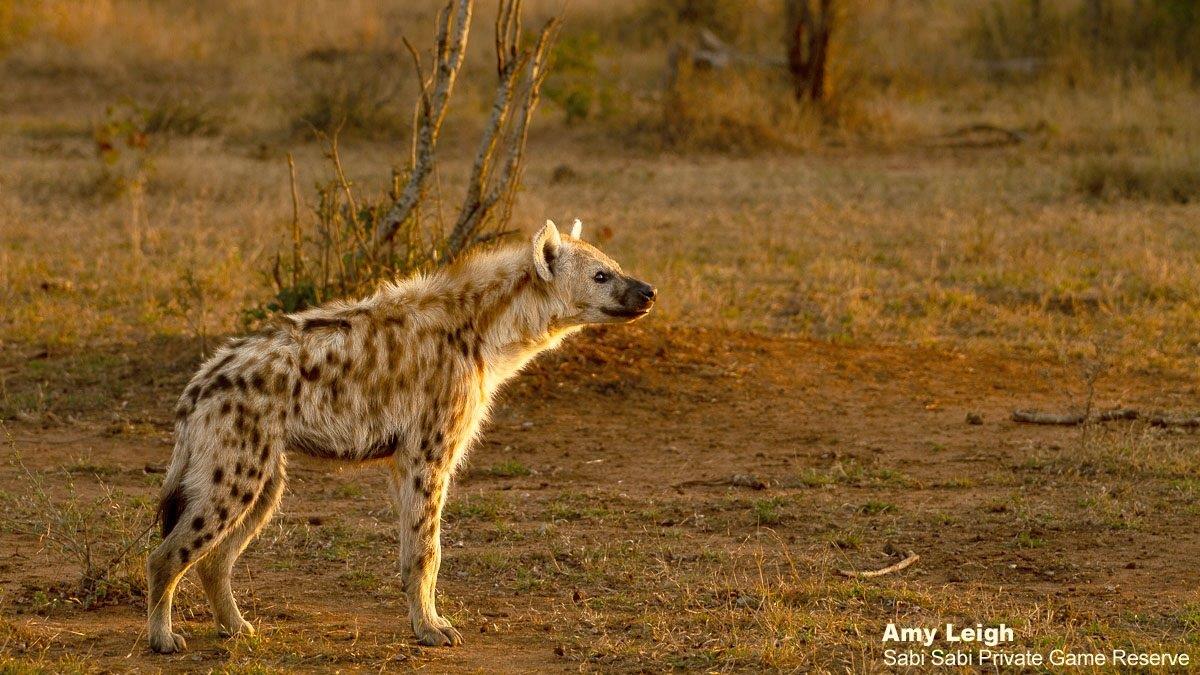 A Nile Crocodile took advantage of the last rays of sunshine for the day before stealthily slipping into the water.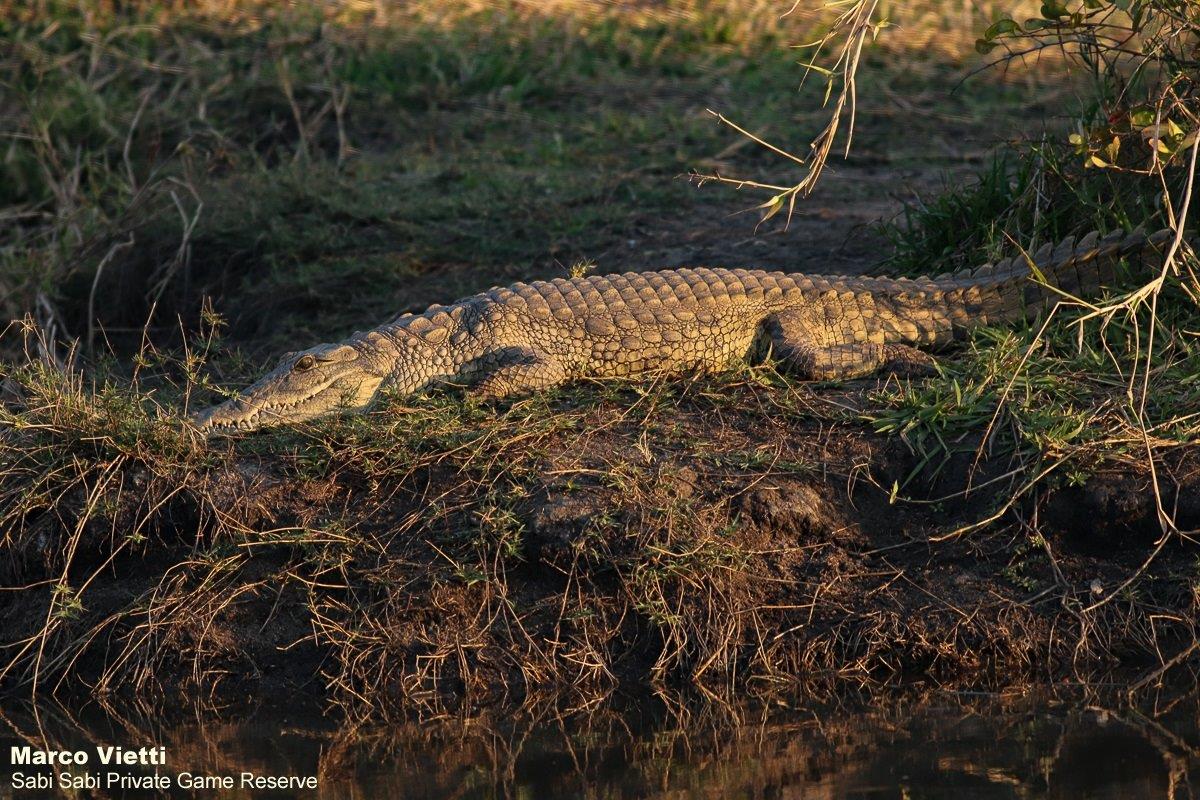 A Grey Heron waded through the water in search of prey. After a missed attempt, it moved off to the opposite end of the watering hole to try again.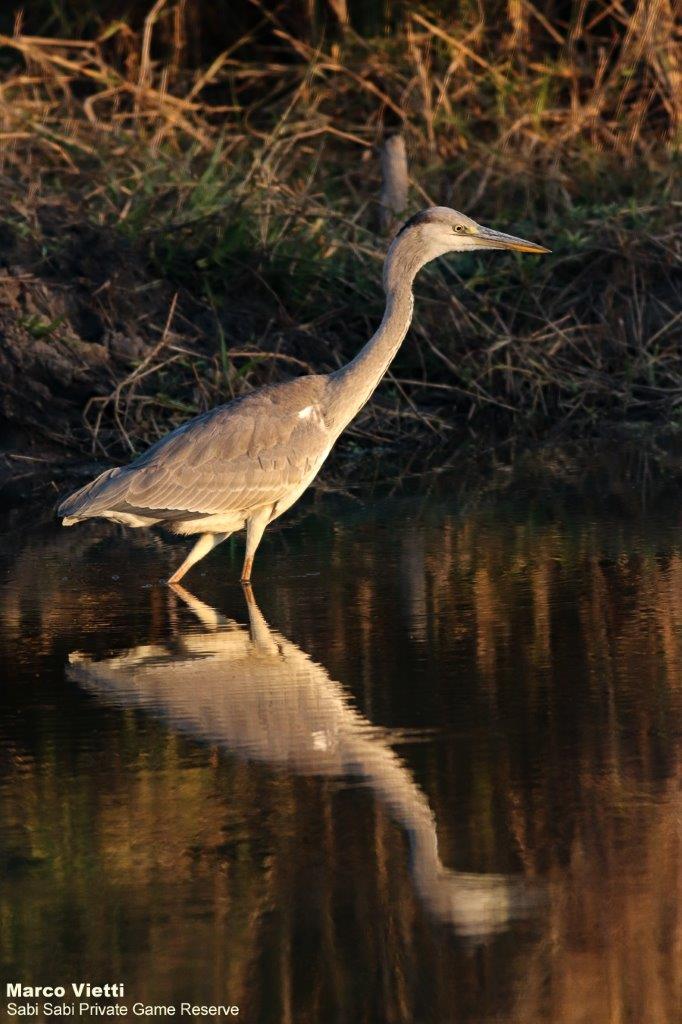 This Wildebeest, together with the rest of the herd, was moving slowly through an open area grazing. As the sun begins to set, the conditions are lovely and cool compared to the heat of the day, so there is a lot of activity throughout the reserve at this time.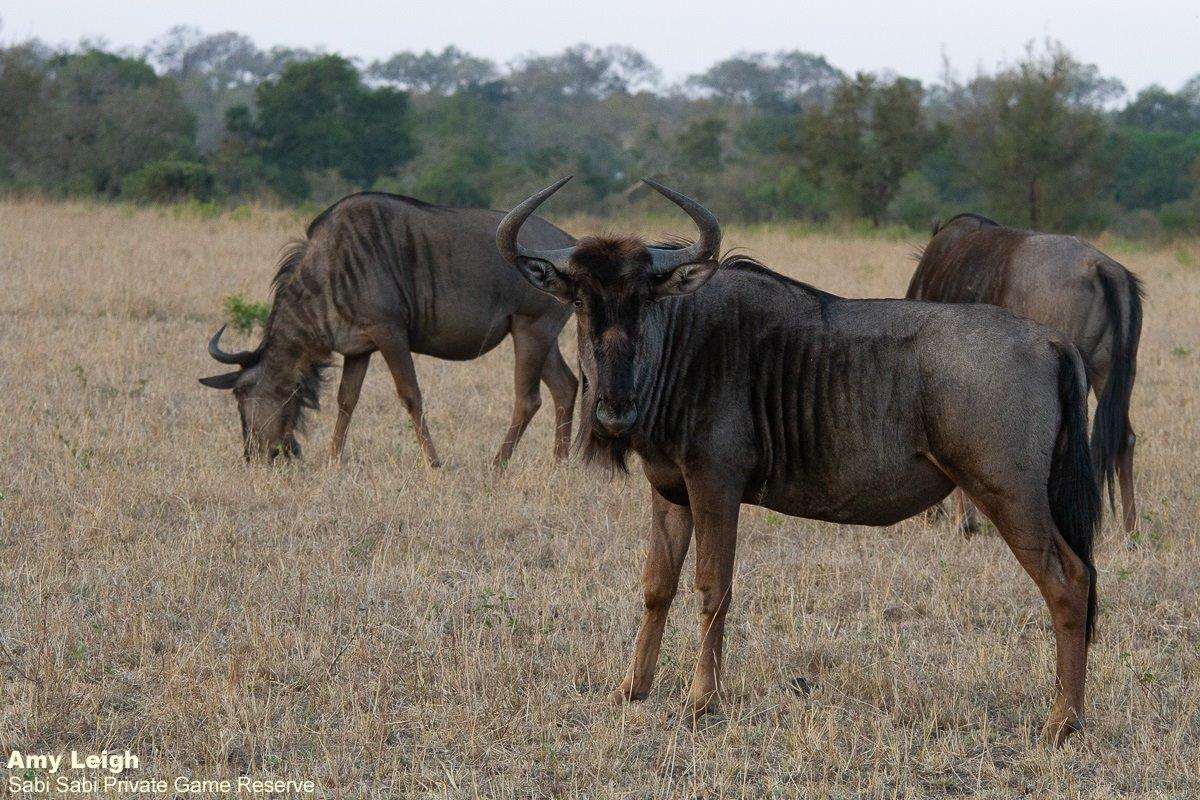 Well-used tools.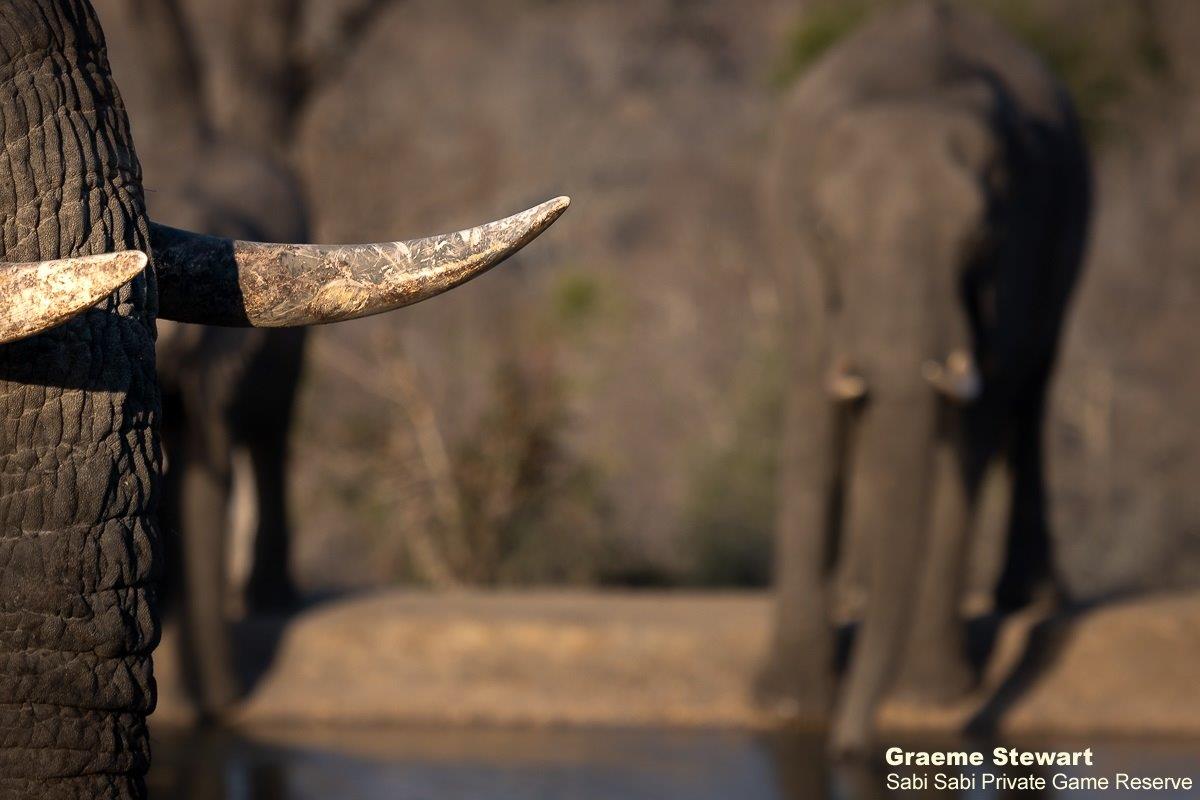 Animals big and small share the waterholes here at Sabi Sabi. Here a Black-winged Stilt feeds next to a large male hippo enjoying his afternoon in the mud.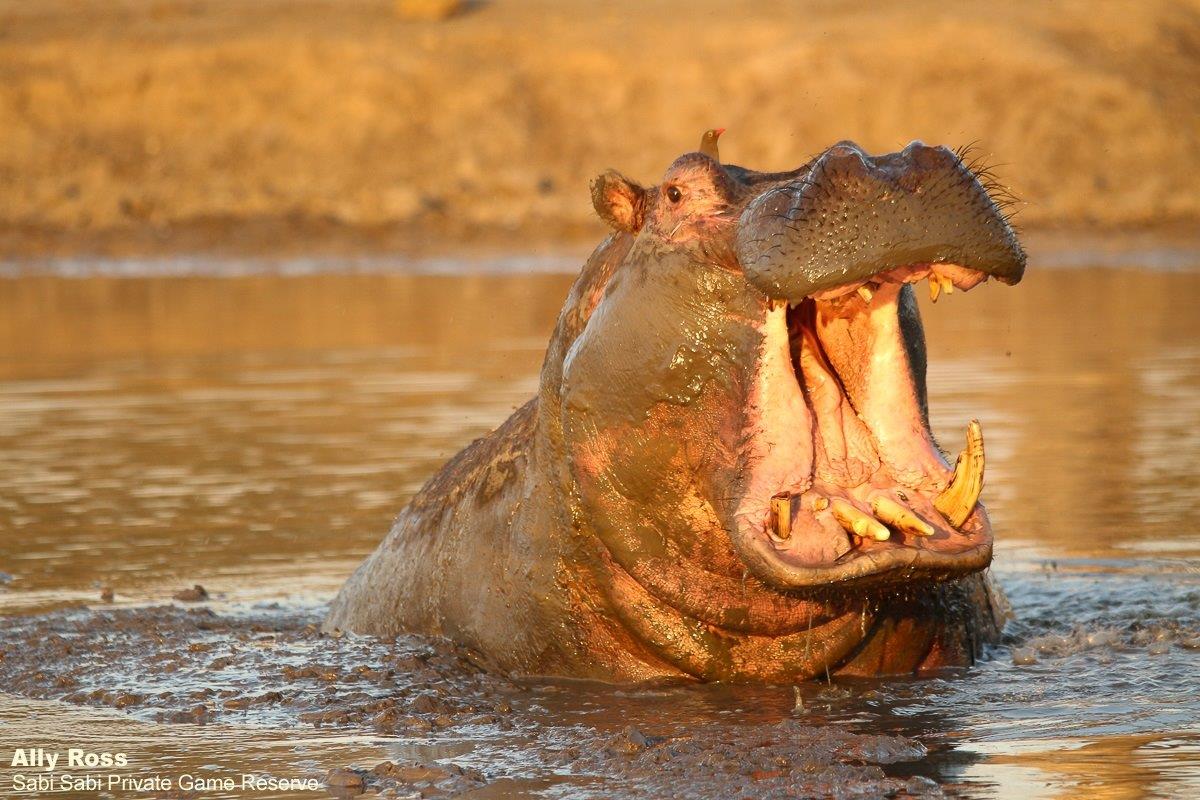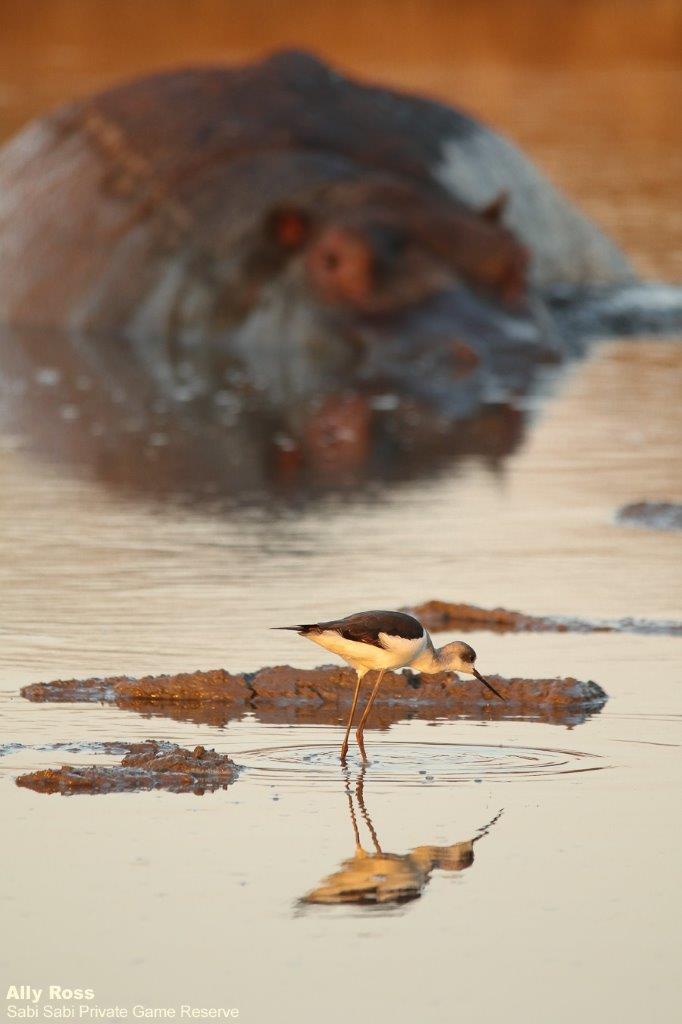 Like humans, Chacma Baboon are omnivores. This means that they supplement their mainly vegetarian diet with occasional invertebrates (like insects) as well as small vertebrates, like mice, baby antelope and, as we witnessed here, young hares.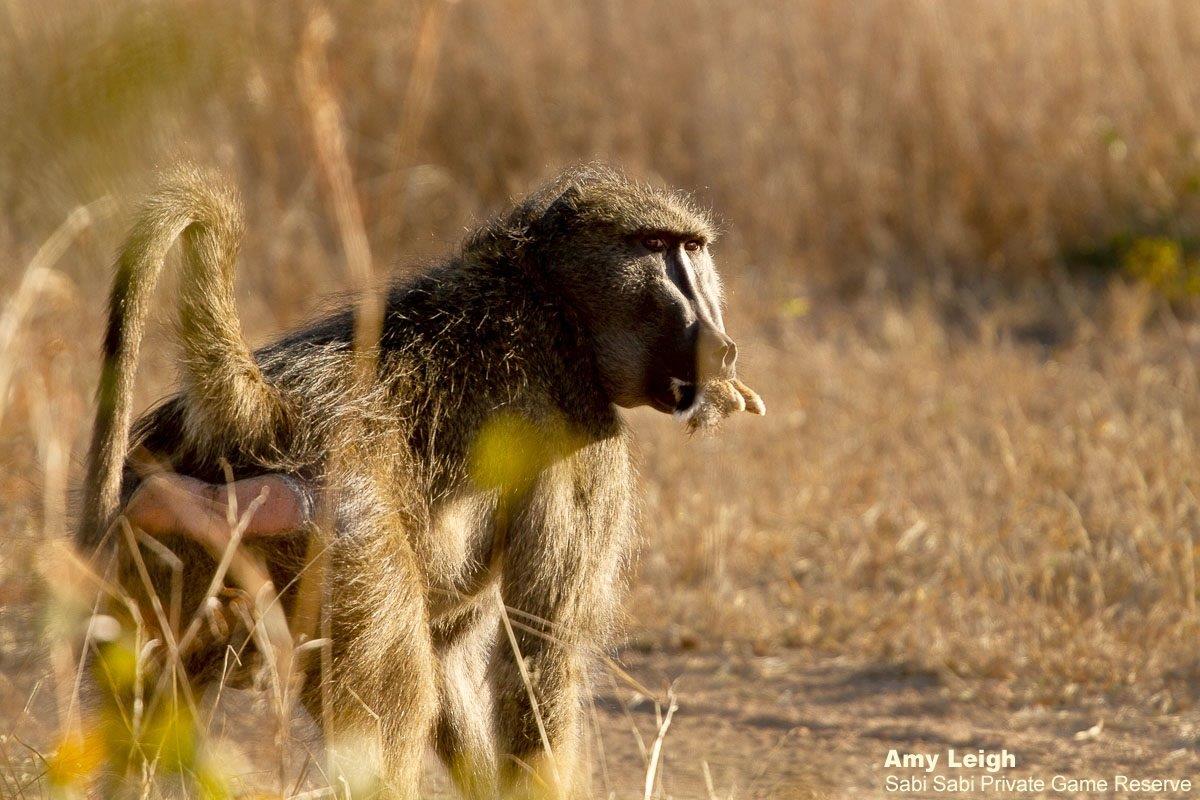 This little Elephant calf was full of confidence, showing off how brave and impressive he was… under mother's watchful eye of course.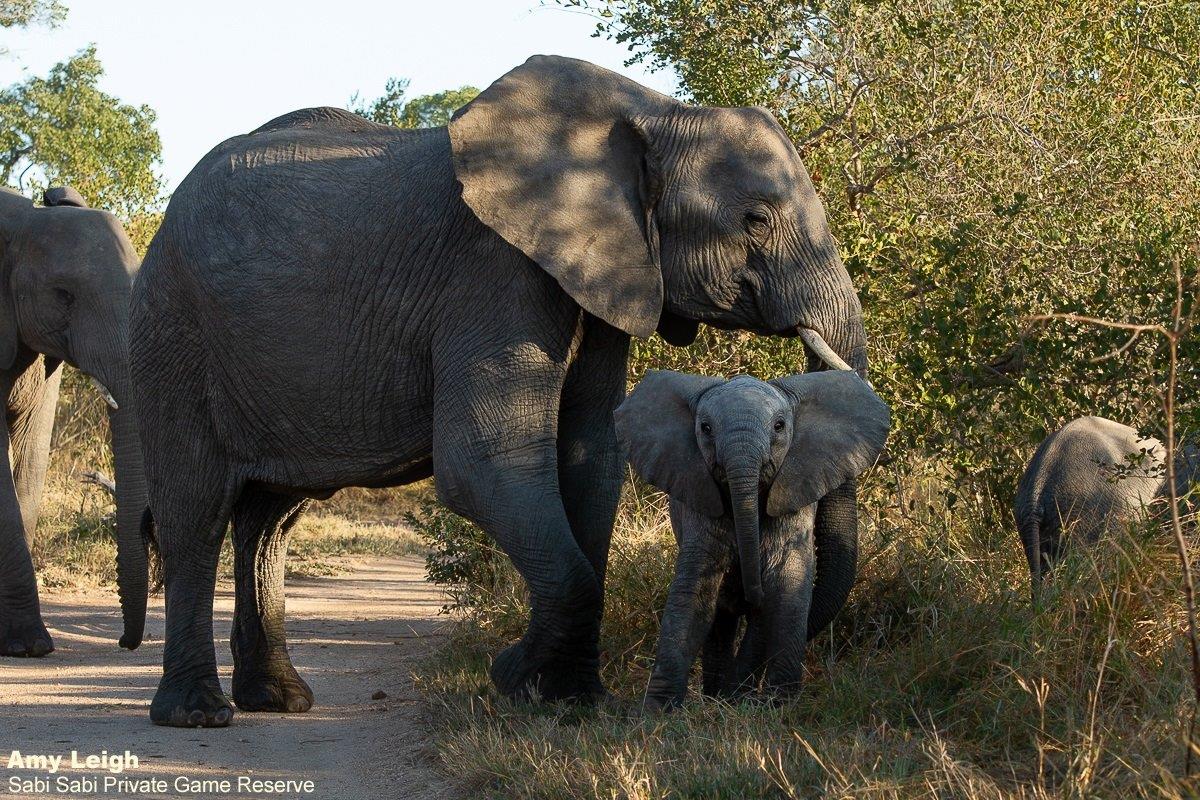 This pack of Wild Dogs were found late one afternoon.  We watched them sleeping for only a few minutes before darting off after some warthogs who had made their way towards them, blissfully unaware of their presence. They were unsuccessful in their hunt, but they nevertheless had a trail of hyenas right behind them.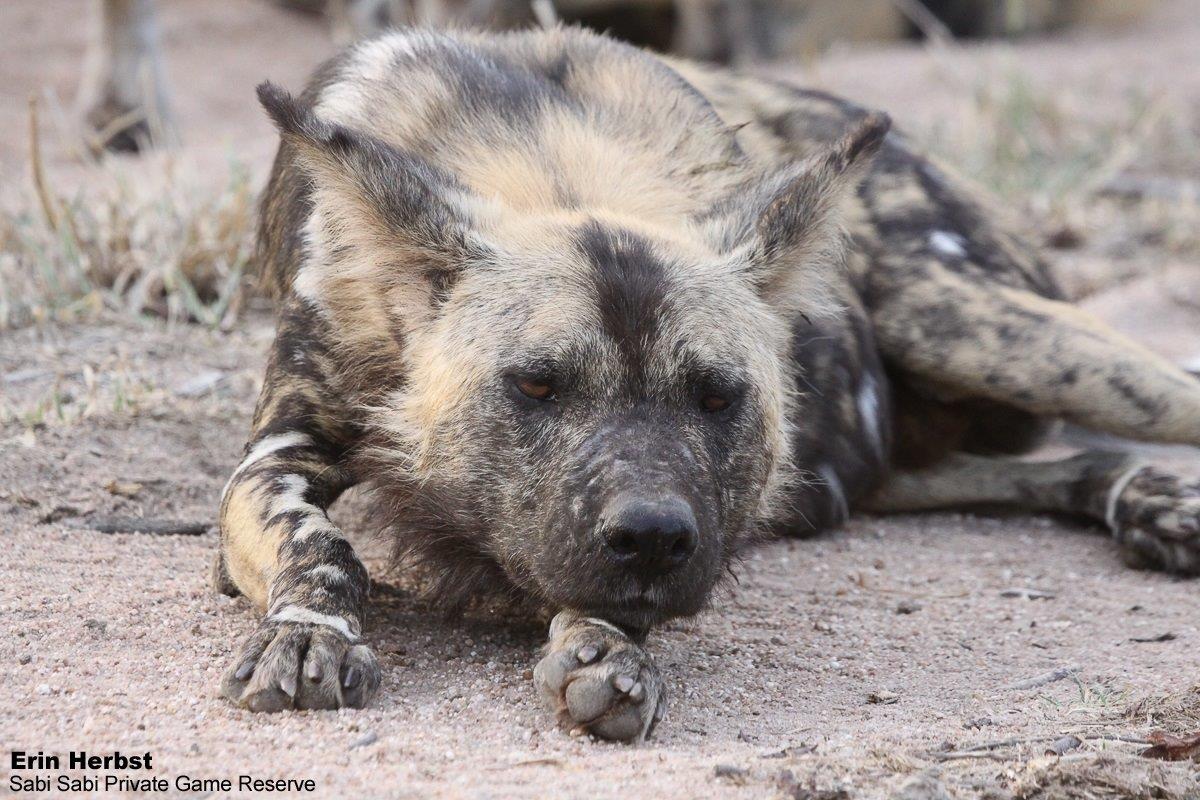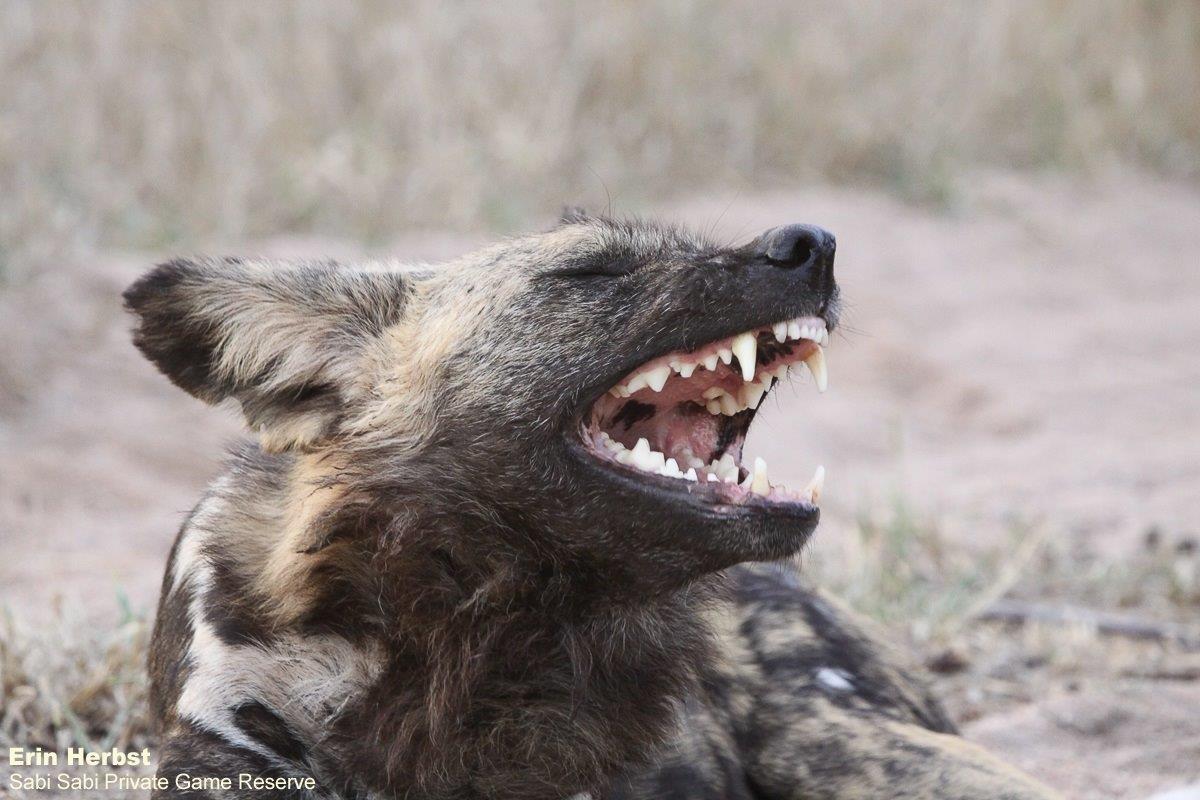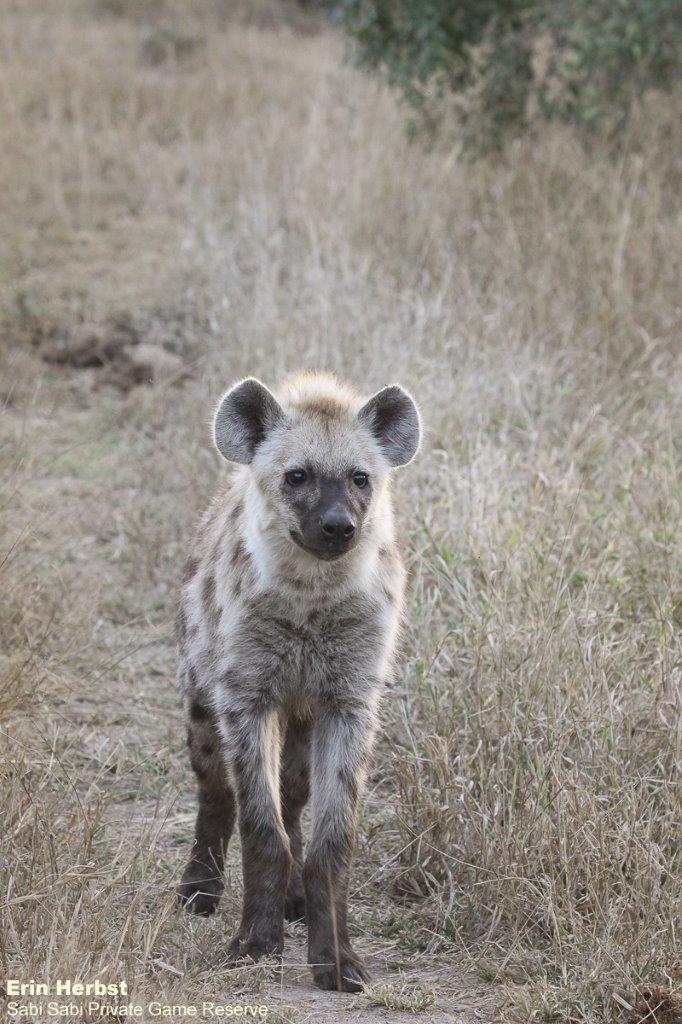 After hearing the calls of lions close to Bush Lodge, we decided to sit and wait to see if they moved closer to us. After only a few minutes, we caught sight of them walking right towards us. We followed them briefly before leaving them to move off into the night. The following morning, they were found much further from where we had seen them in the evening and were lying down resting after a long night of patrolling their territory.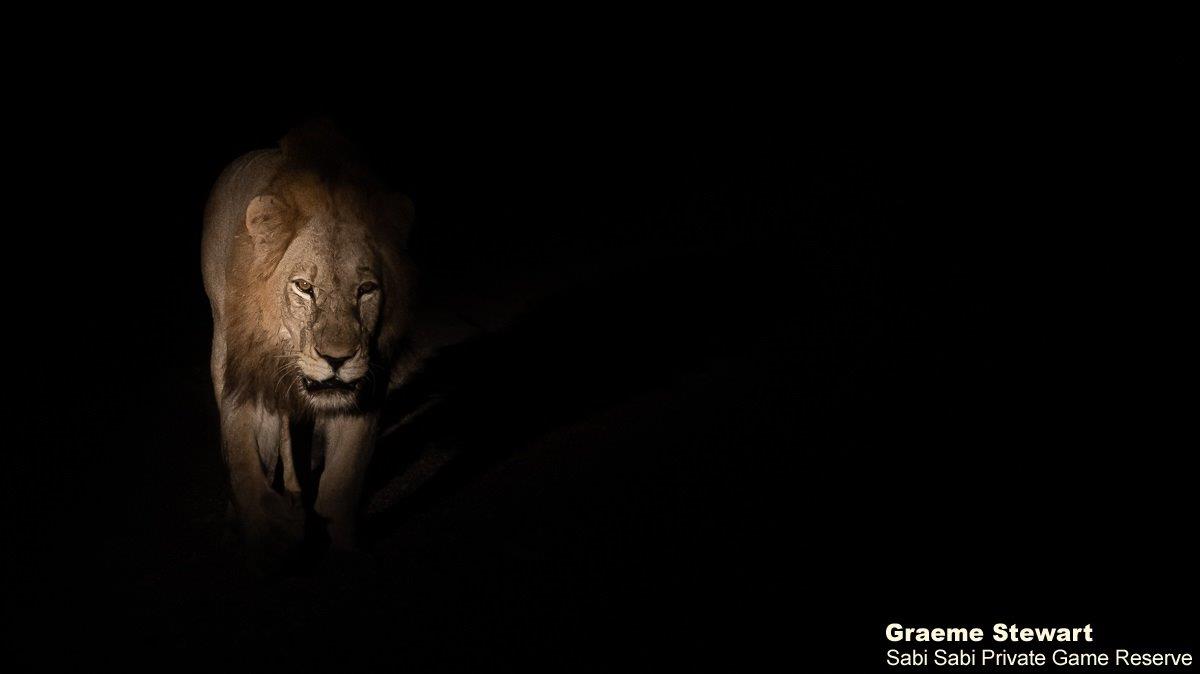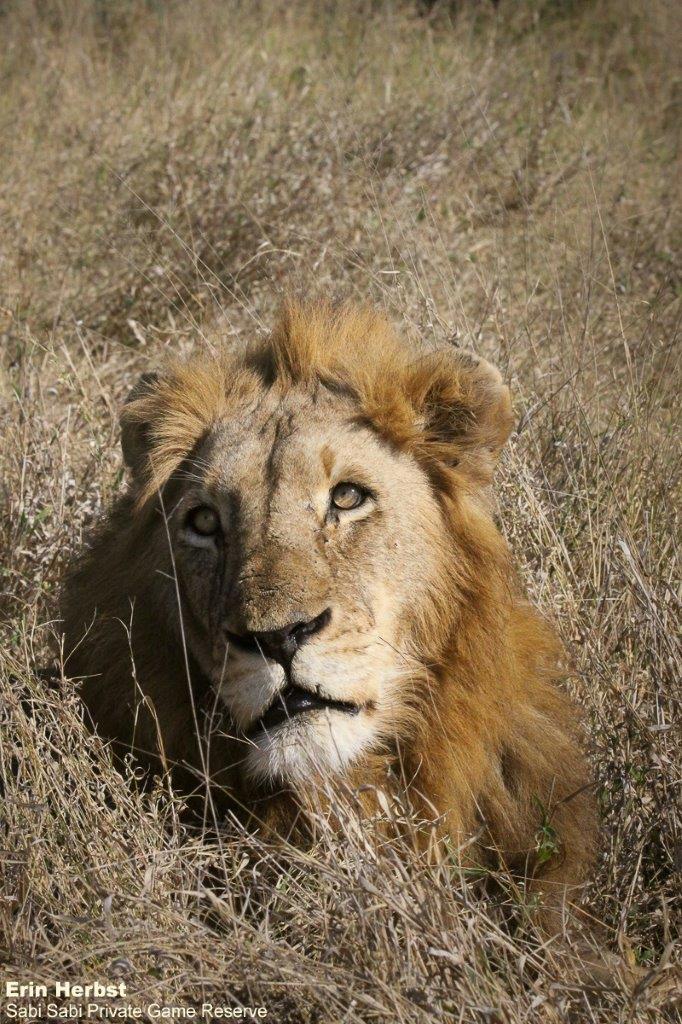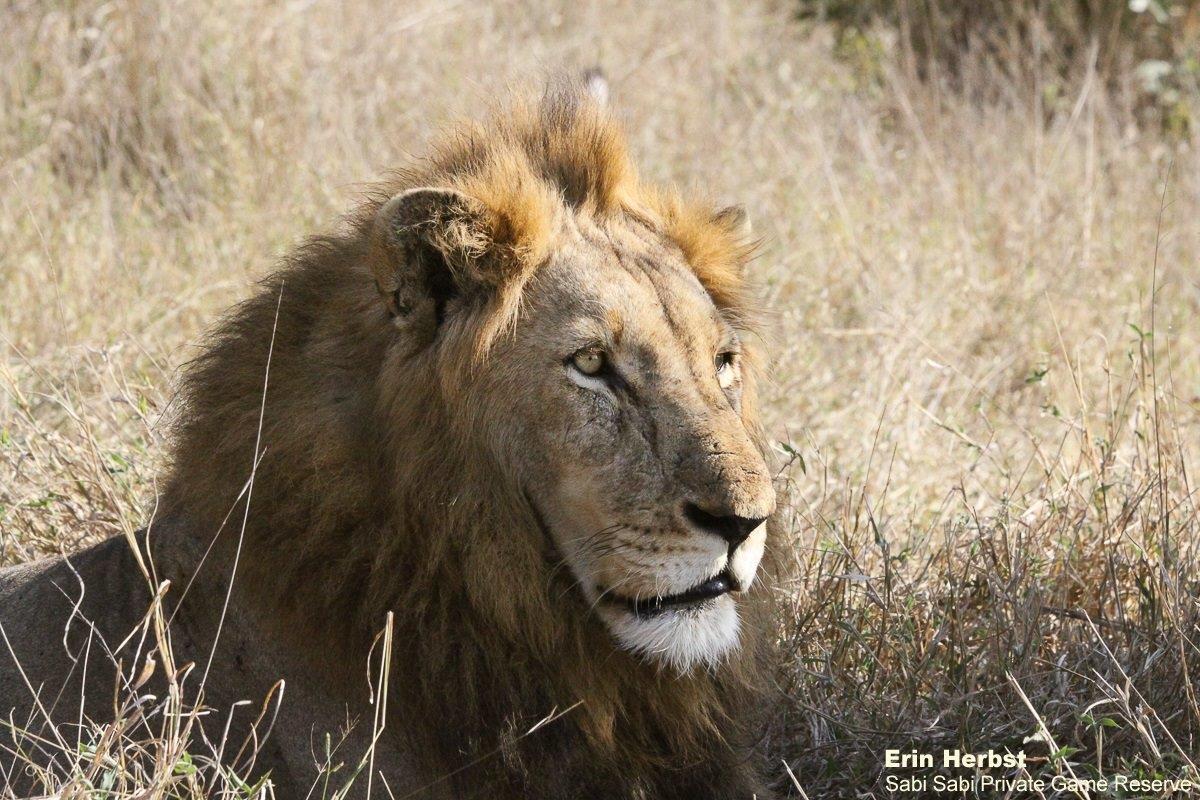 We found the Styx Pride lionesses one afternoon, very focused on the sounds of lions calling in the distance. We saw them again the next morning, very interested in the contents within a termite mound. It was not long before one lioness grabbed a warthog from the mound and moved off quickly with her prize. A few seconds later, another warthog ran out of the same termite mound causing them to chase after it as well… At the end of this sighting the females and their seven cubs were left to enjoy the two warthogs that they had caught. What a sighting!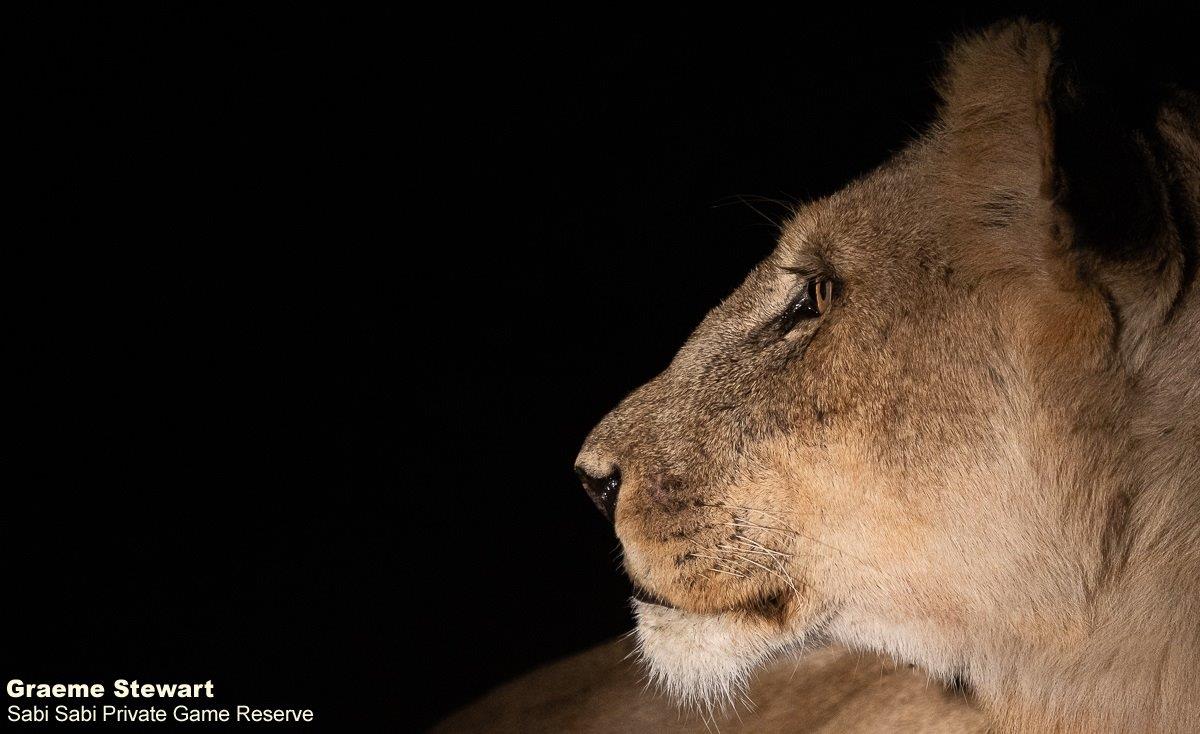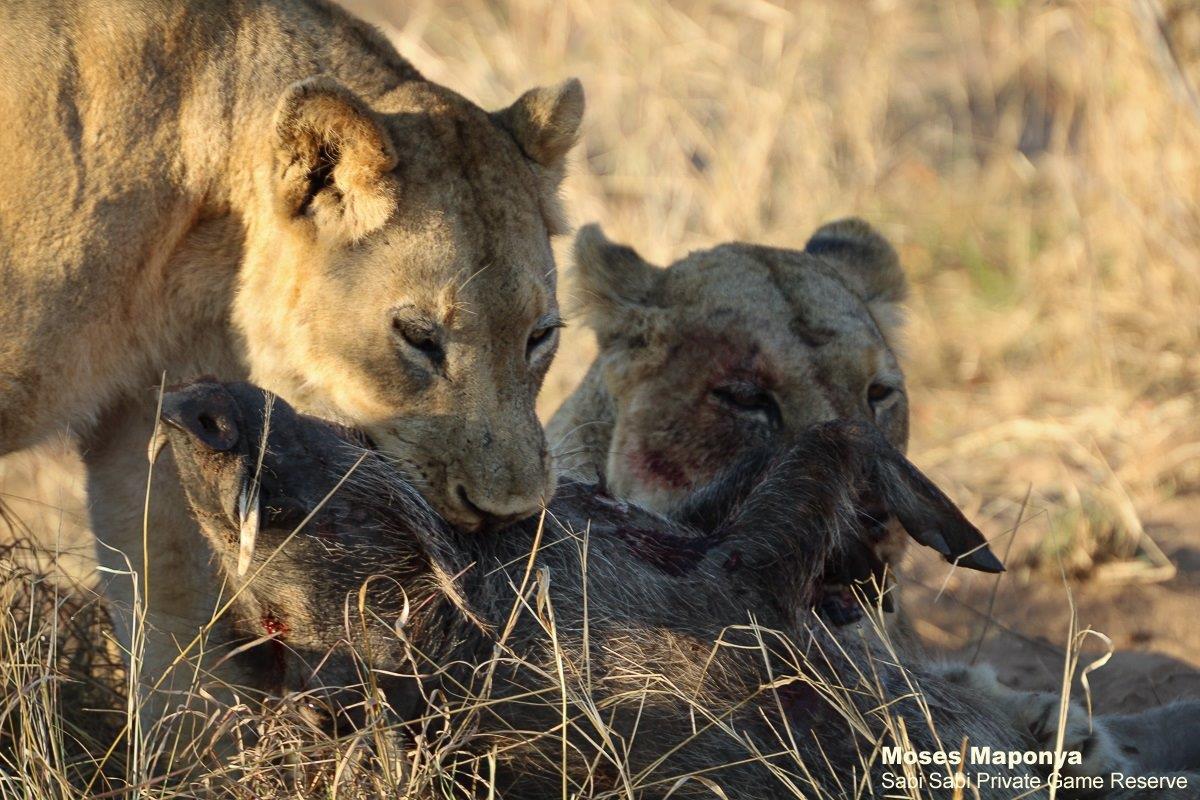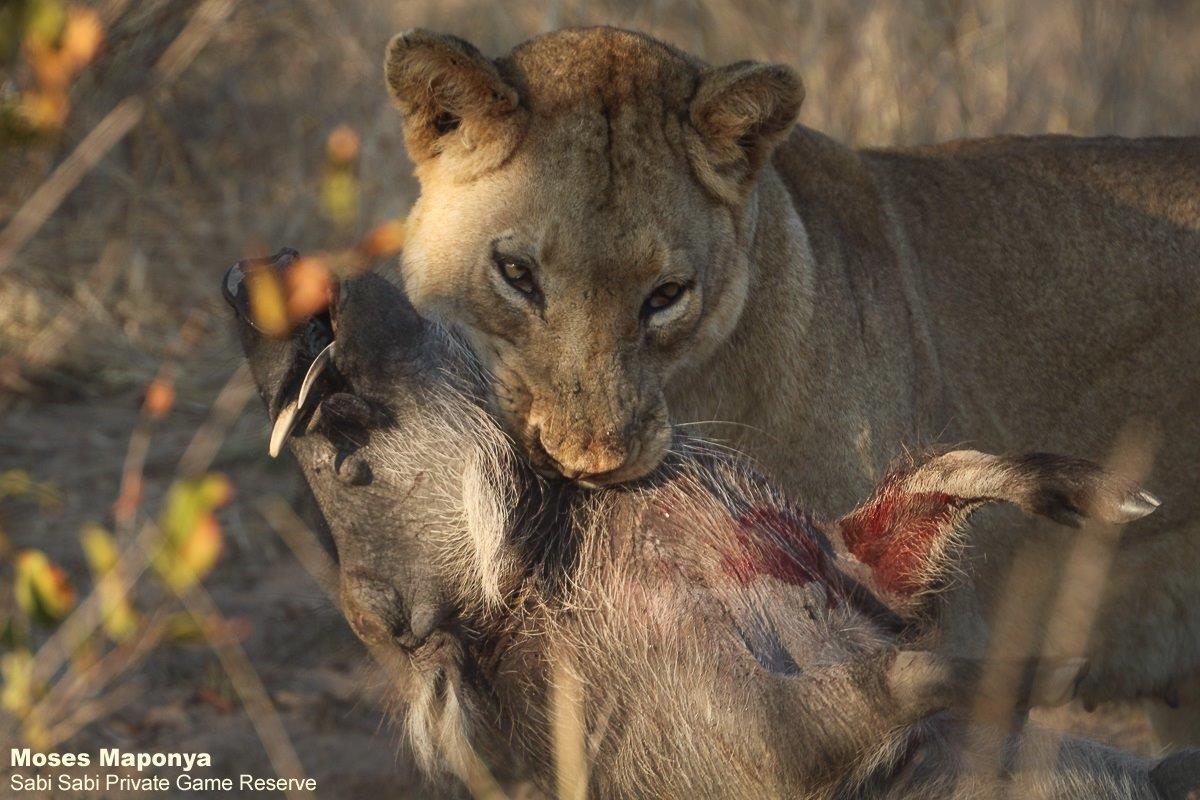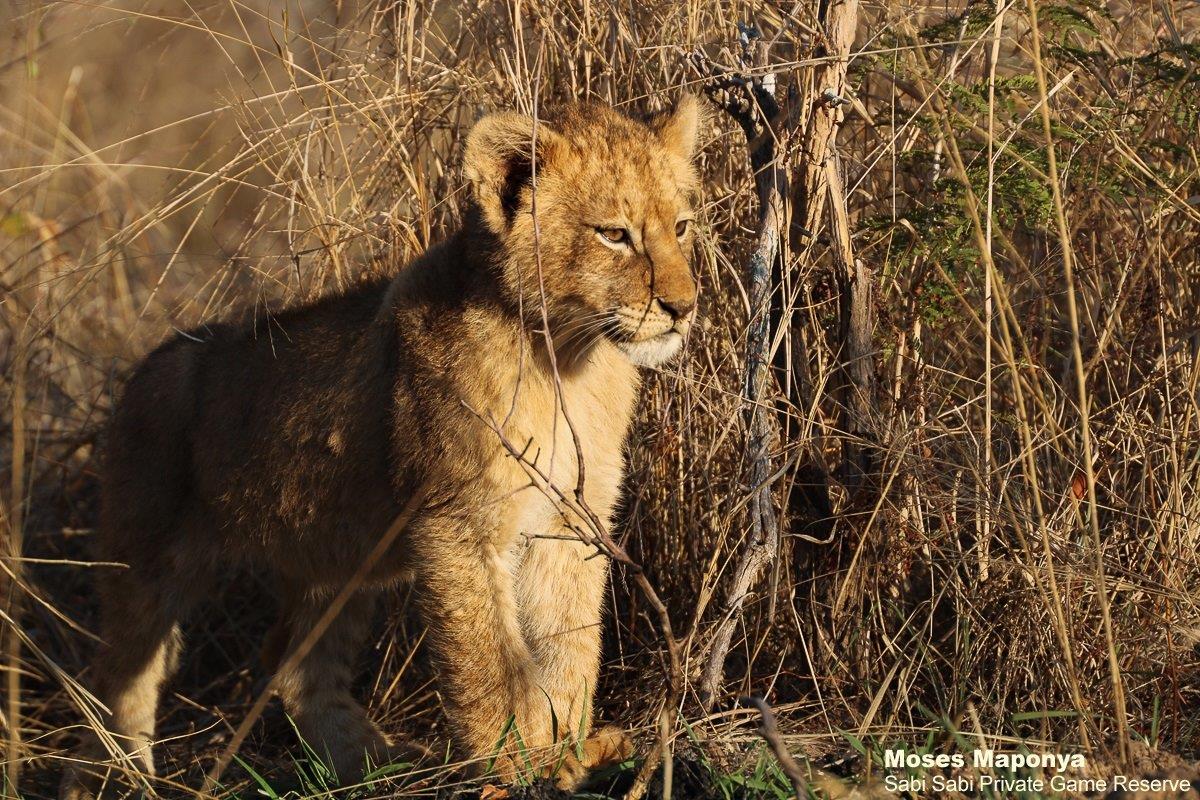 We have thoroughly enjoyed sightings of Ntsumi and her cub of late.  After spending some time trying to find a female leopard and her cub, a Dark-capped Bulbul was the only one prepared to give away any clues to the whereabouts of them.  After listening to the Bulbul for some time, we proceeded to move forward only 5 meters, to find Ntsumi and her cub tucked in the vegetation watching us.  Ntsumi later climbed up into a tree to enjoy an impala kill that she had stashed away, out of the reach of any hyenas.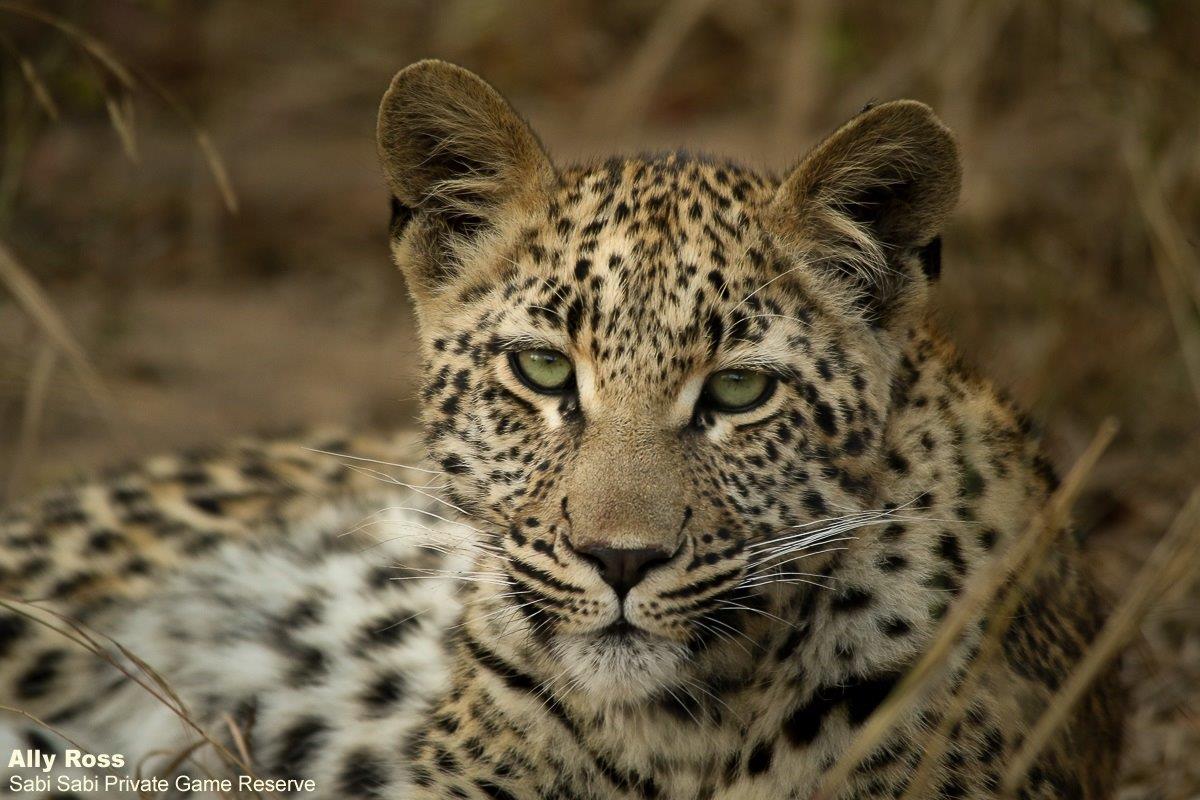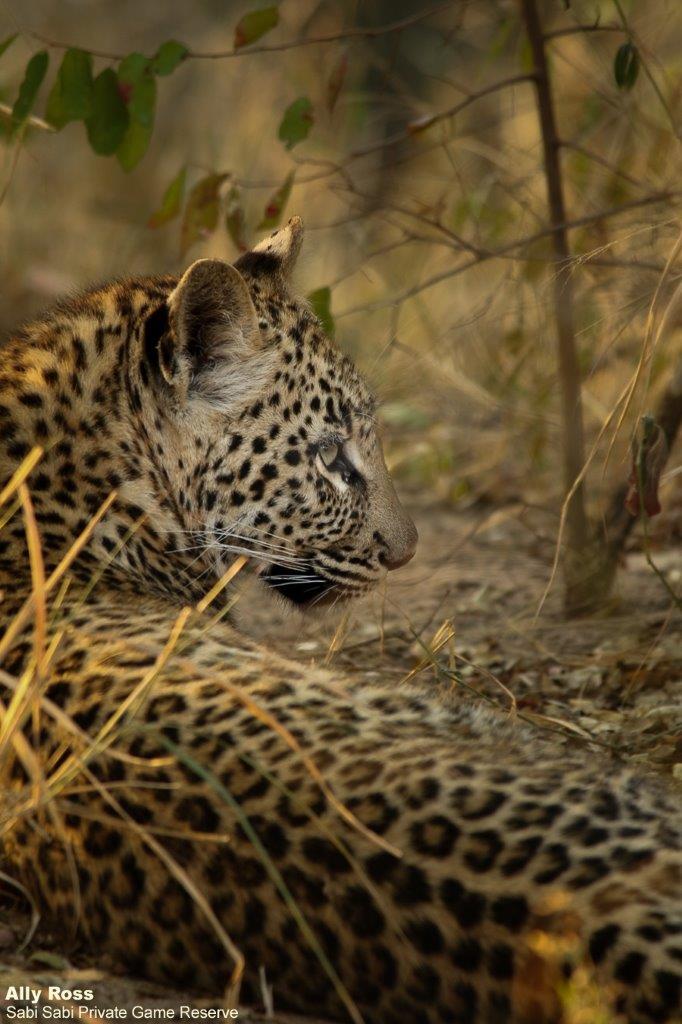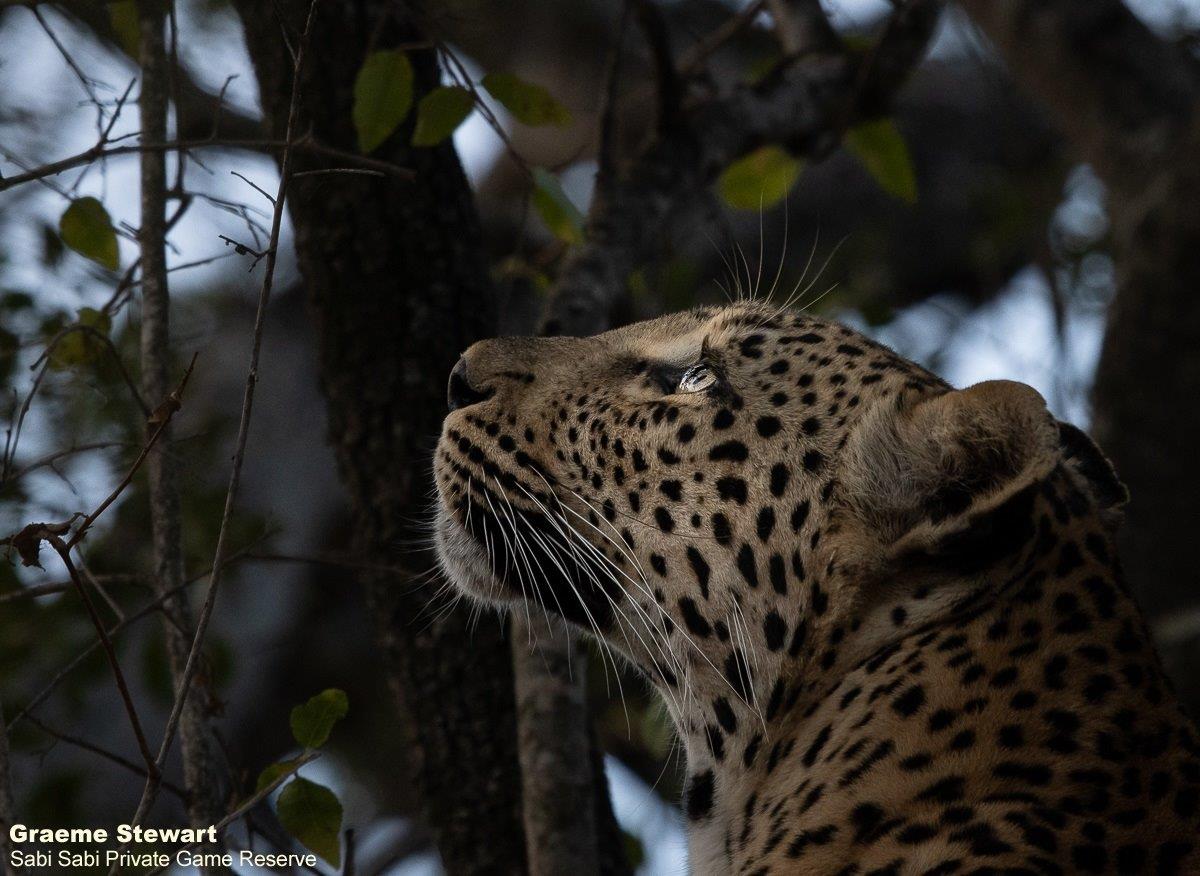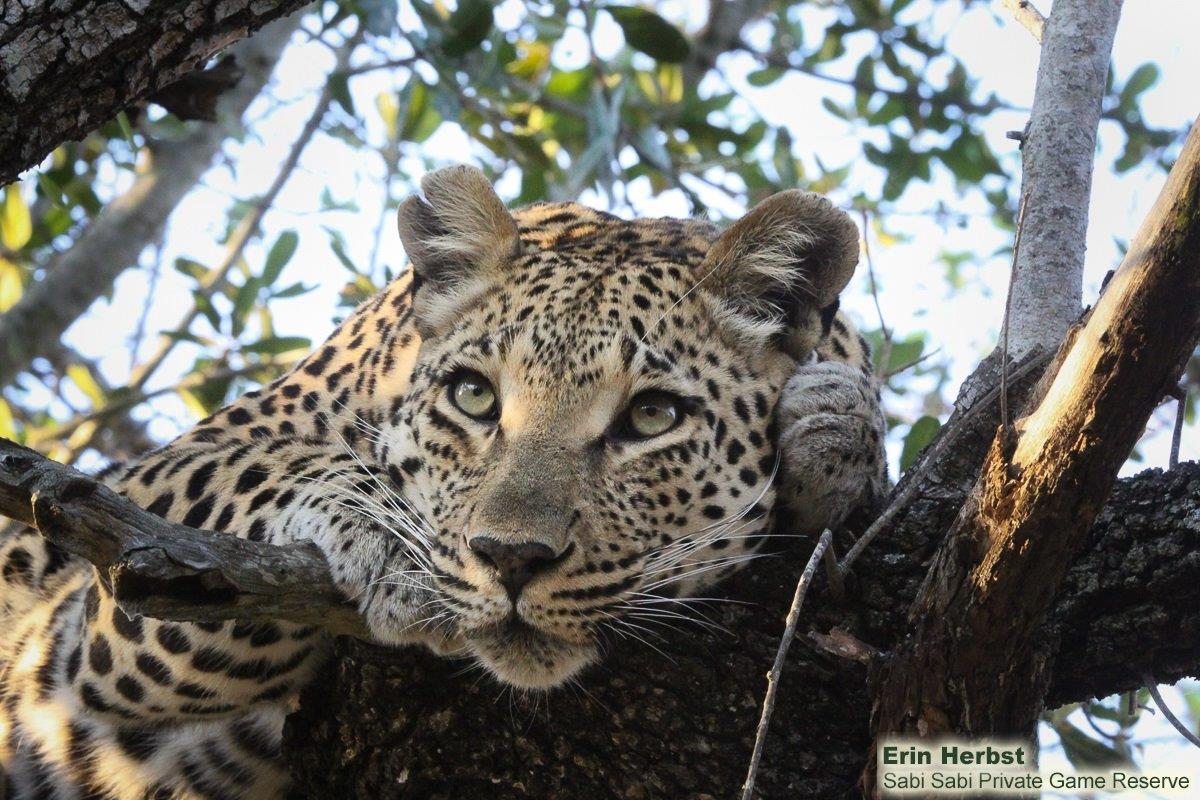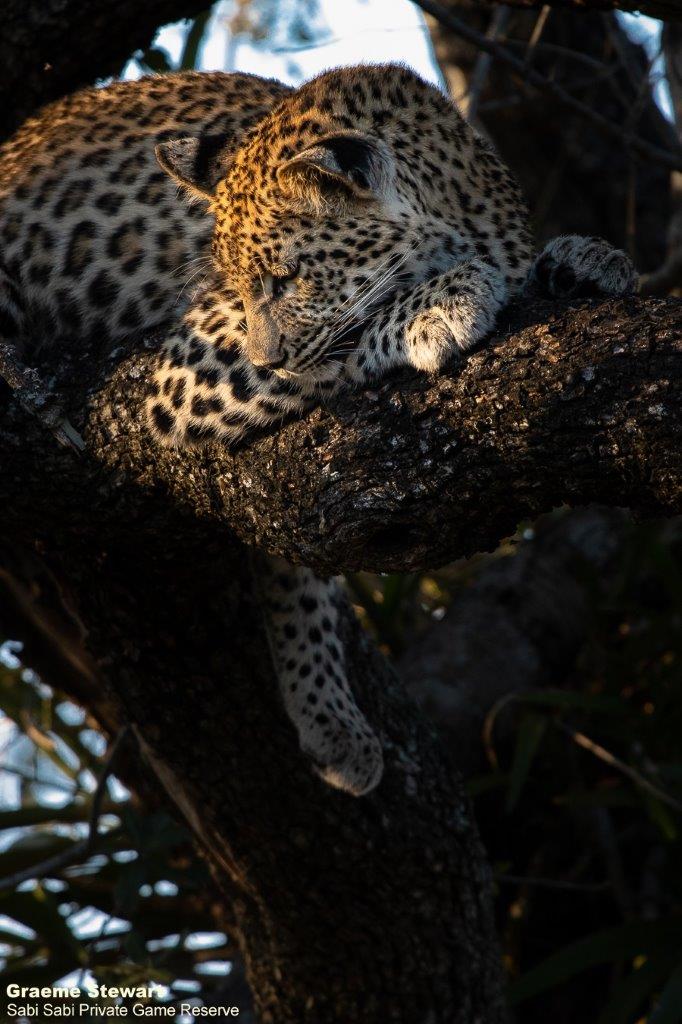 After a long morning of tracking, we finally found this female leopard slowly edging closer to some impalas in the distance.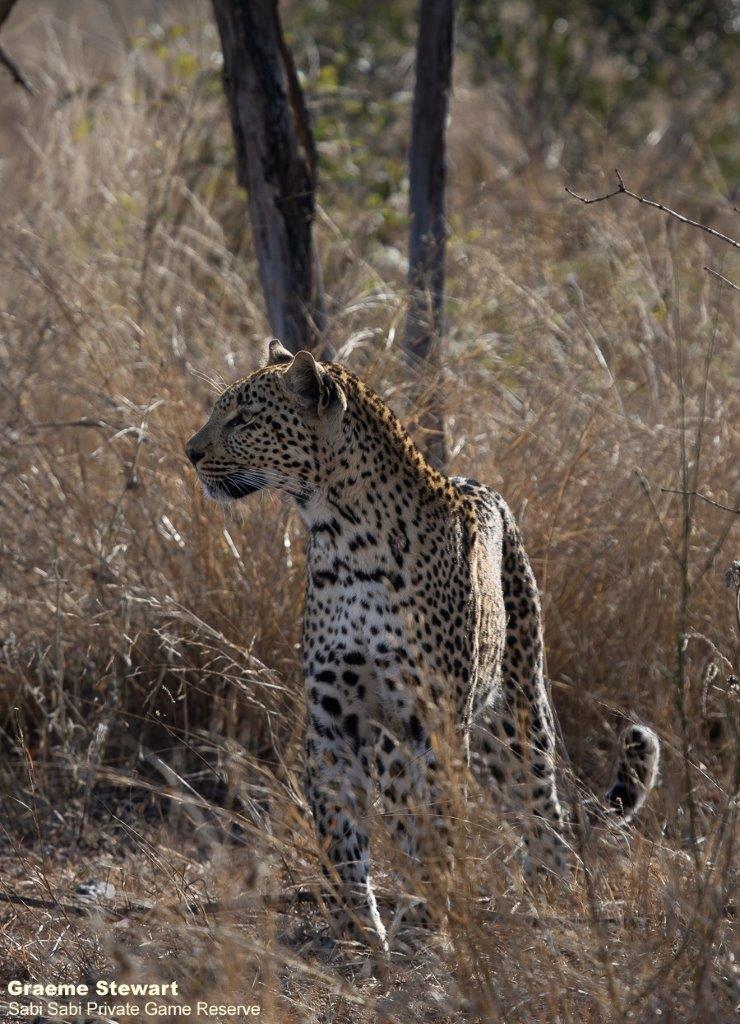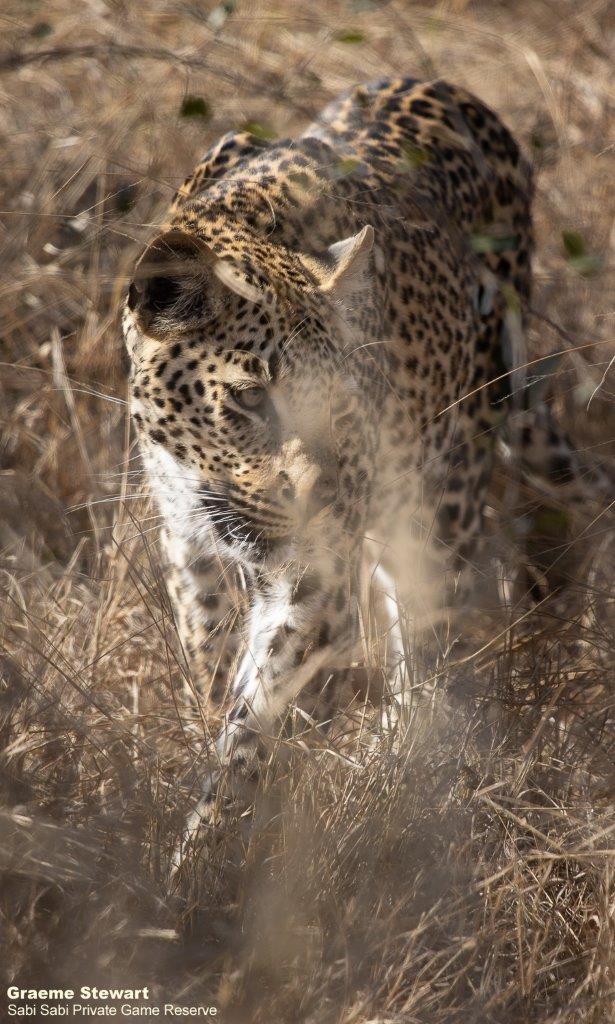 On Graeme's last drive with his guests, they set off hoping to see something that would top off the already incredible few days that they have had, and this sighting did just that. Enveloped in darkness they watched this impressive male leopard walking along the road, bringing their stay to a stunning end!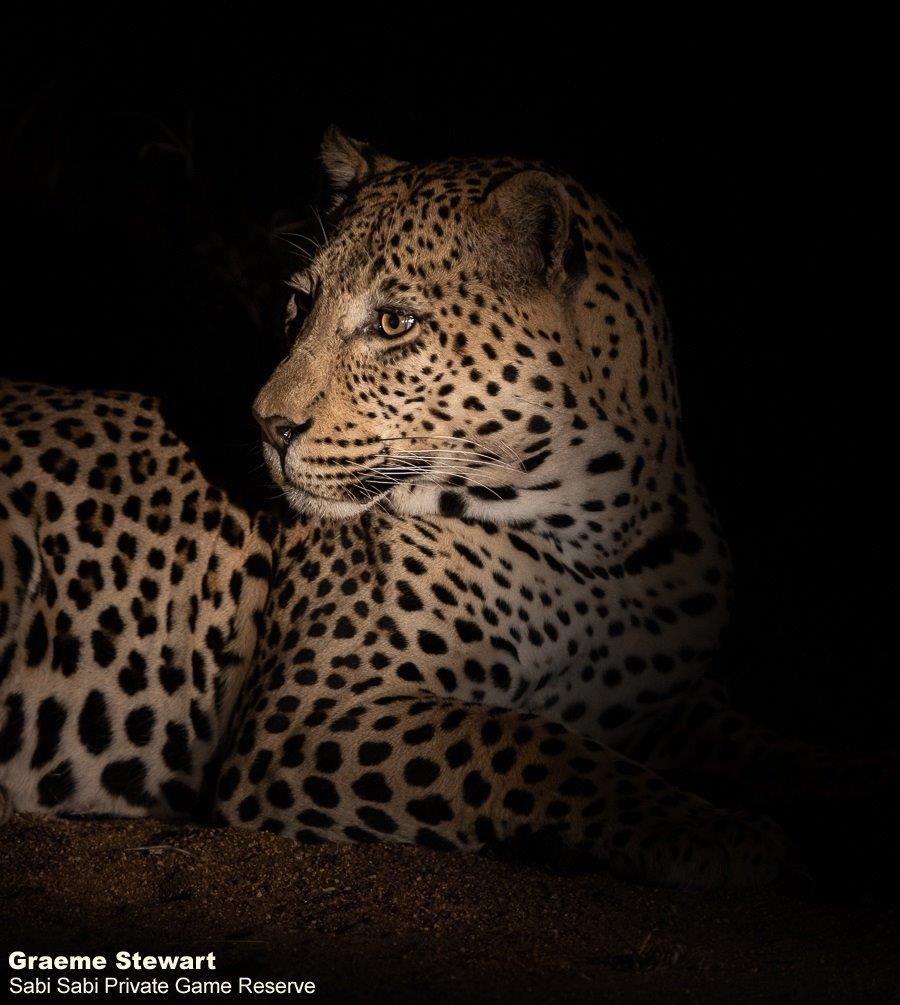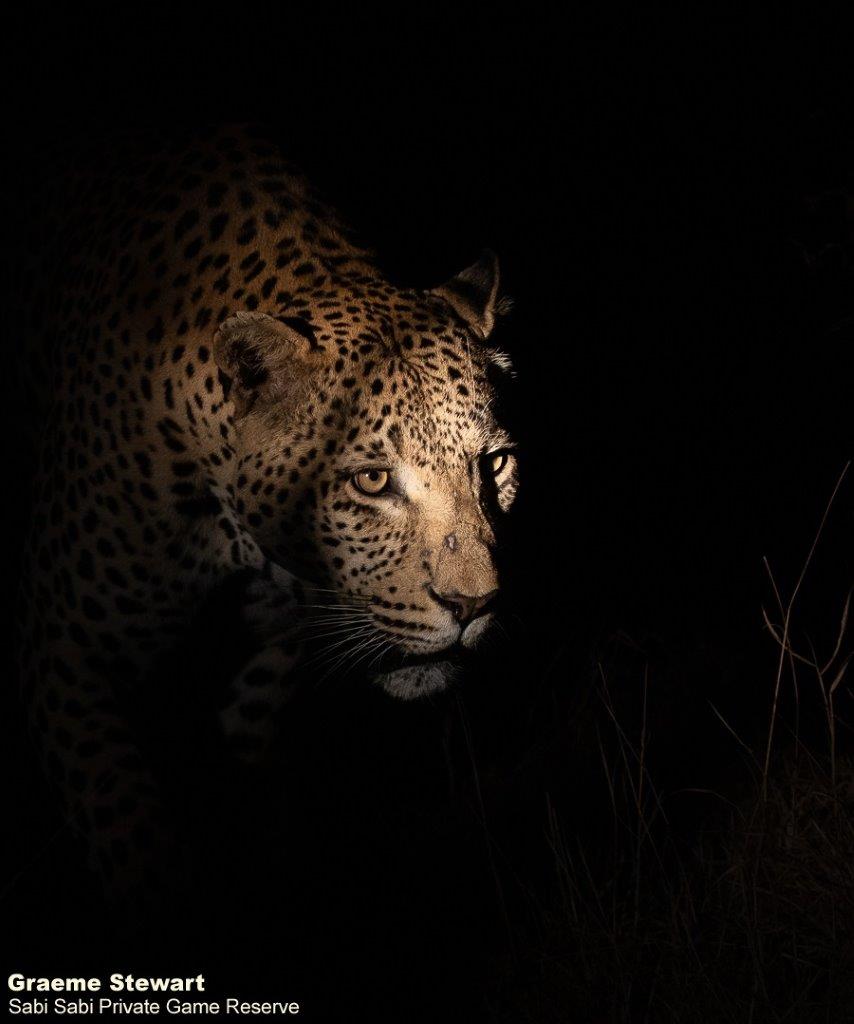 N'weti male leopard was found towards the end of our morning safari. We watched him drinking water for quite some time before he moved on and marked his territory as he walked through the thickets, perfectly camouflaged in the winter grass.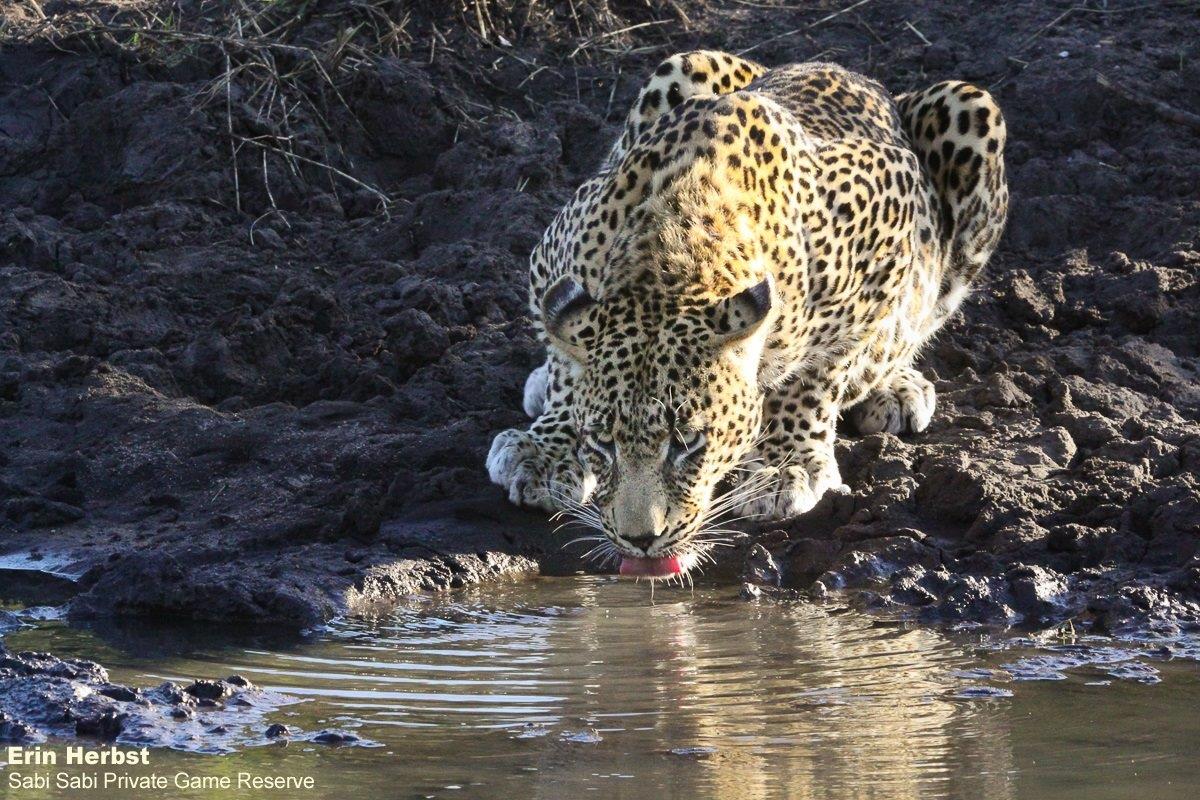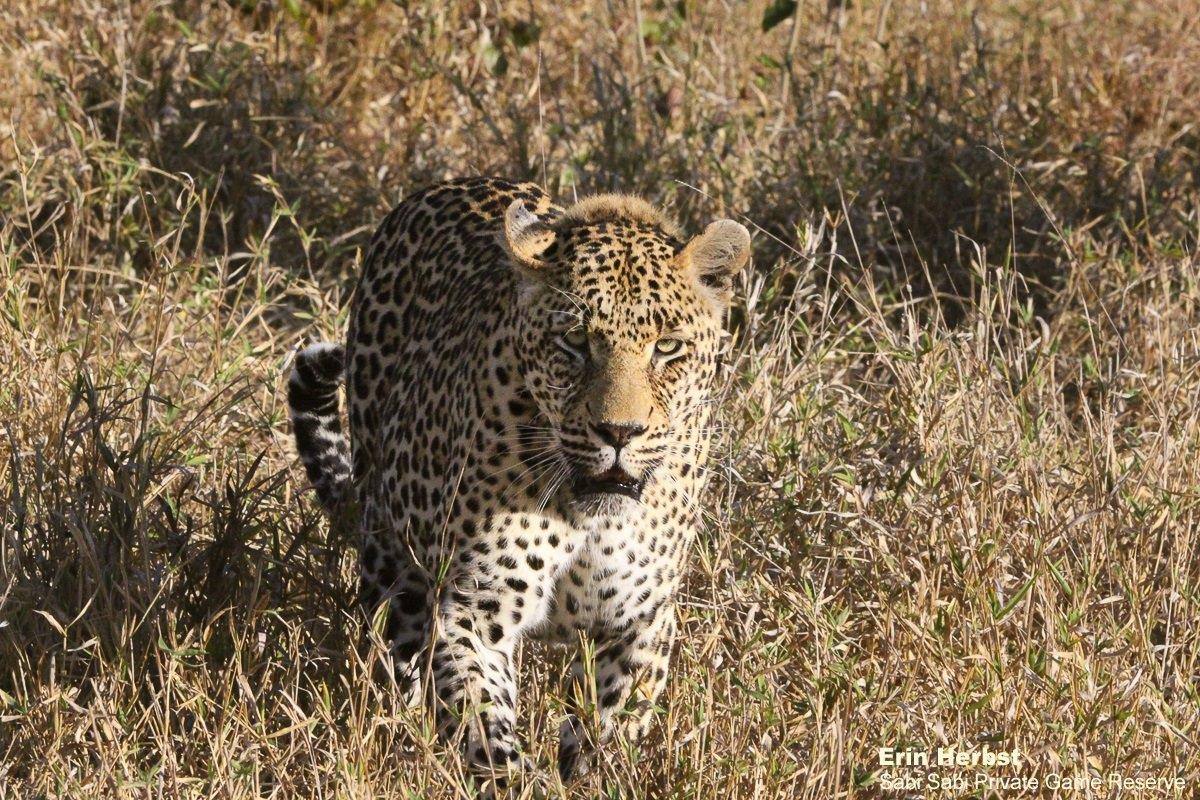 Until next time…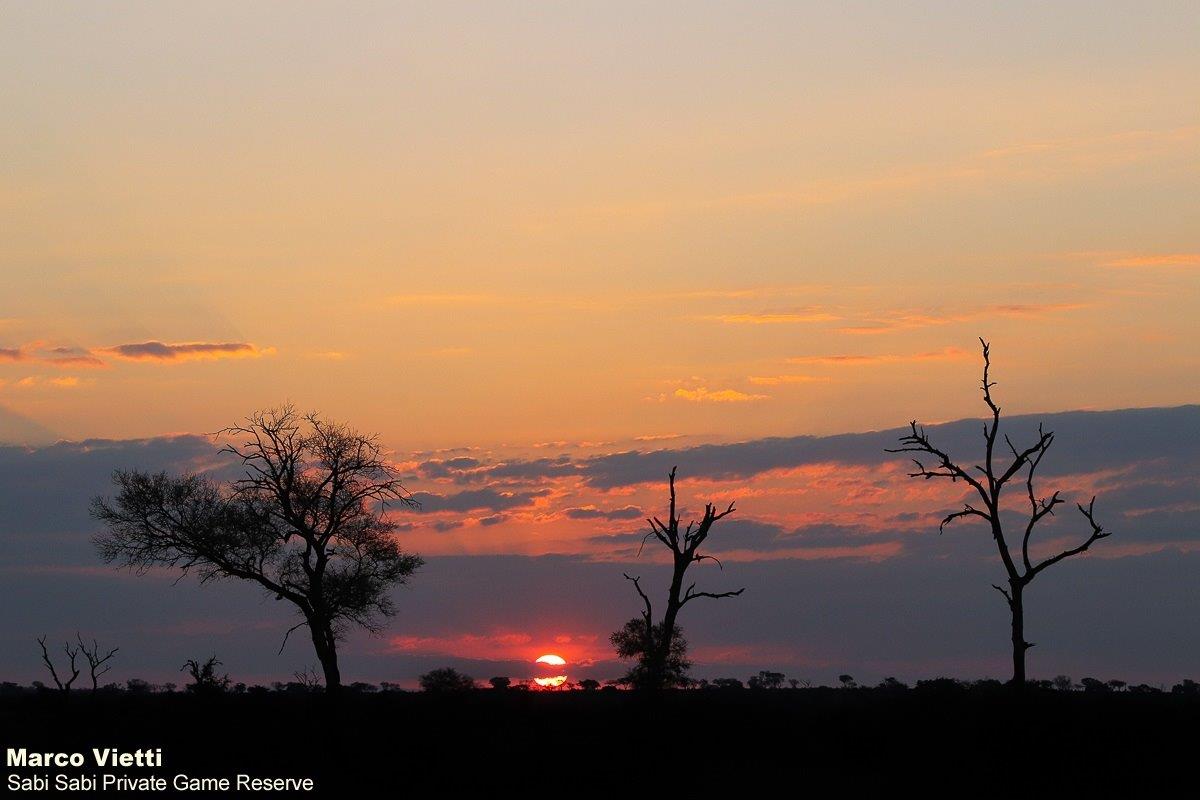 Blog by Wendy Claase
Images by Ally Ross, Amy Leigh, Erin Herbst, Graeme Stewart, Marco Vietti and Moses Maponya