Little Bush female is probably my favourite of all of our leopards based on the fact that she is just so difficult to see and has such a fierce nature. She is the epitome of a leopard in that she is shy, elusive and a deadly killer. It is very rare that we will have any lengthy sighting of this female as she ditches our vehicles and disappears into the brush like a ghost into the night. There are however times when she allows a brief glimpse into her life and this was one of those rare occasions.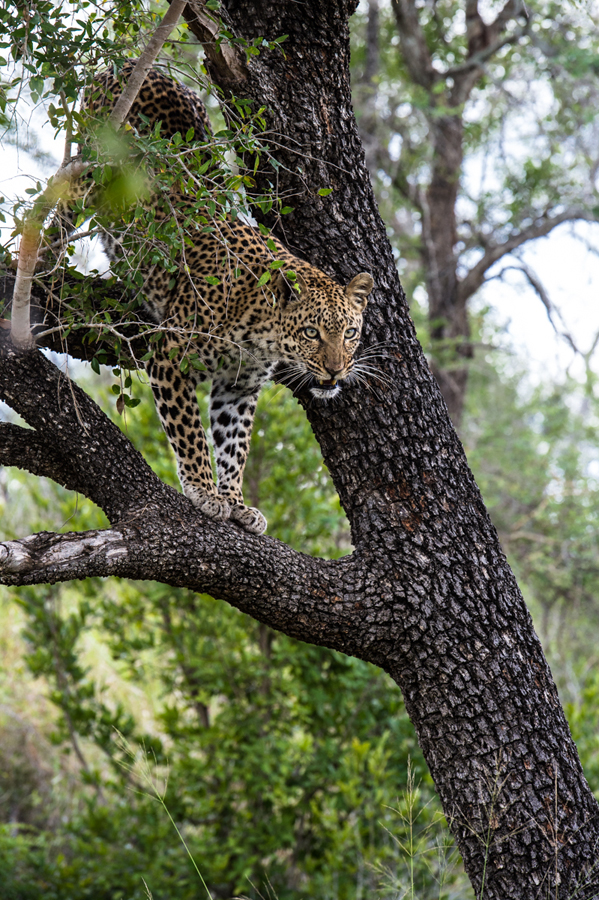 She was found with her kill in a small tree in a river, and all tracks pointed to her having her cub with her. Now when you are dealing with such a shy cat the best way to earn her trust is to give her space and sit quietly and wait. As we arrived she slinked out of the river and into the thick bush and we moved into position to wait for her to come back out. Quietly we waited for 30 minutes until she eventually started to call for her cub to come out of the bush and make her way to the kill.
As if we were not even there she trustingly carried on with her normal routine and hopped into the tree for a feed. She was promptly joined by a hyena who had also been hiding in the bush hoping to pick up some scraps or even steal the whole thing if she dropped it. We watched in awe as she moved around the tiny branches of the tree to get at the kill. She fed until she was full and the moment I had been waiting for happened…she started to call her cub and then jumped down from the tree to go and see her cub.
Suddenly out from the brush came this little bundle of fur that was no more than three months old. The little blue-eyed leopard looked up at us with intrigue and duly followed mom up the riverbed, disappearing out of sight. For the whole minute we got to spend with this bundle of spots left a mark on me and will be a day I remember forever. Those little blue eyes had stared deep into my soul before disappearing into the bush leaving me and all on the vehicle silently waving this little beauty off into the bush!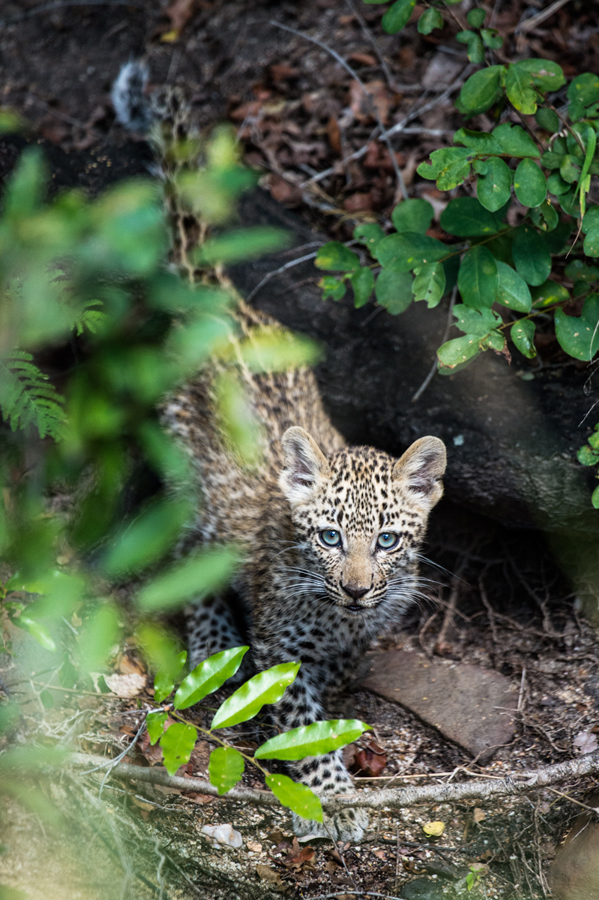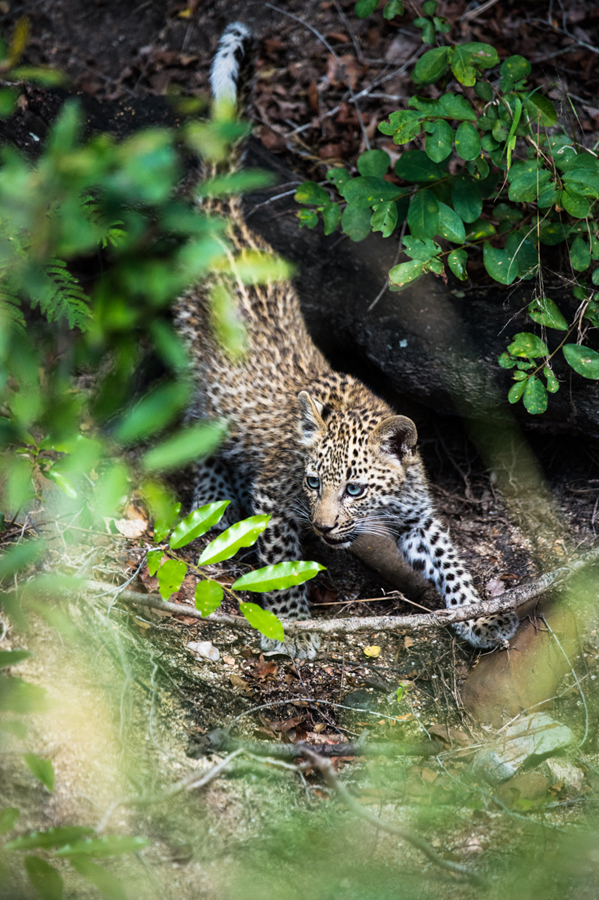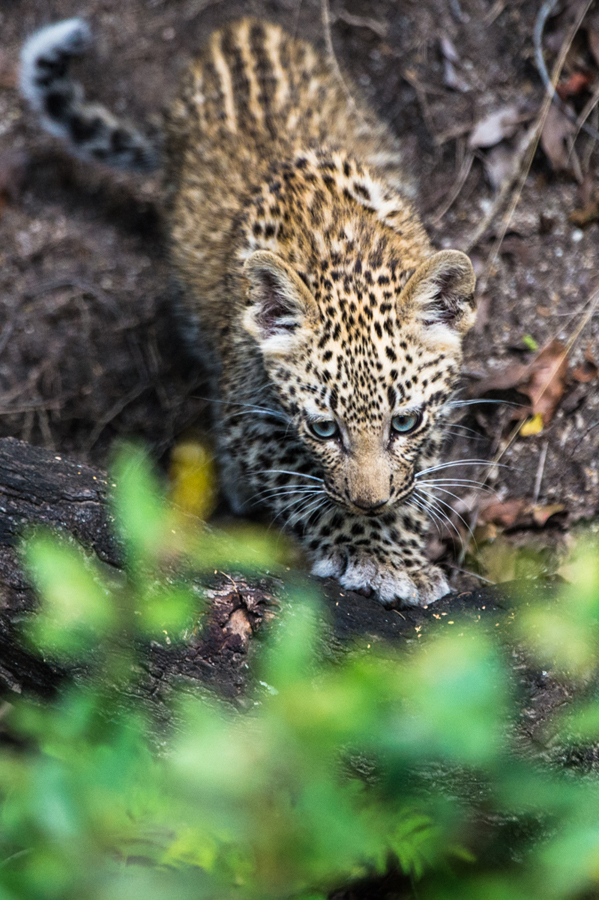 BY: RICHARD DE GOUVEIA (LITTLE BUSH CAMP RANGER)