Once again, the bush has not disappointed us this week, thriving with activity.
A few of the leopards have been around…
Late in the afternoon we went to see Xovonekela male who had a kill stashed in a tree in the south of the reserve. When we got there, he had just descended from the tree and came to lie on the top of a termite mound.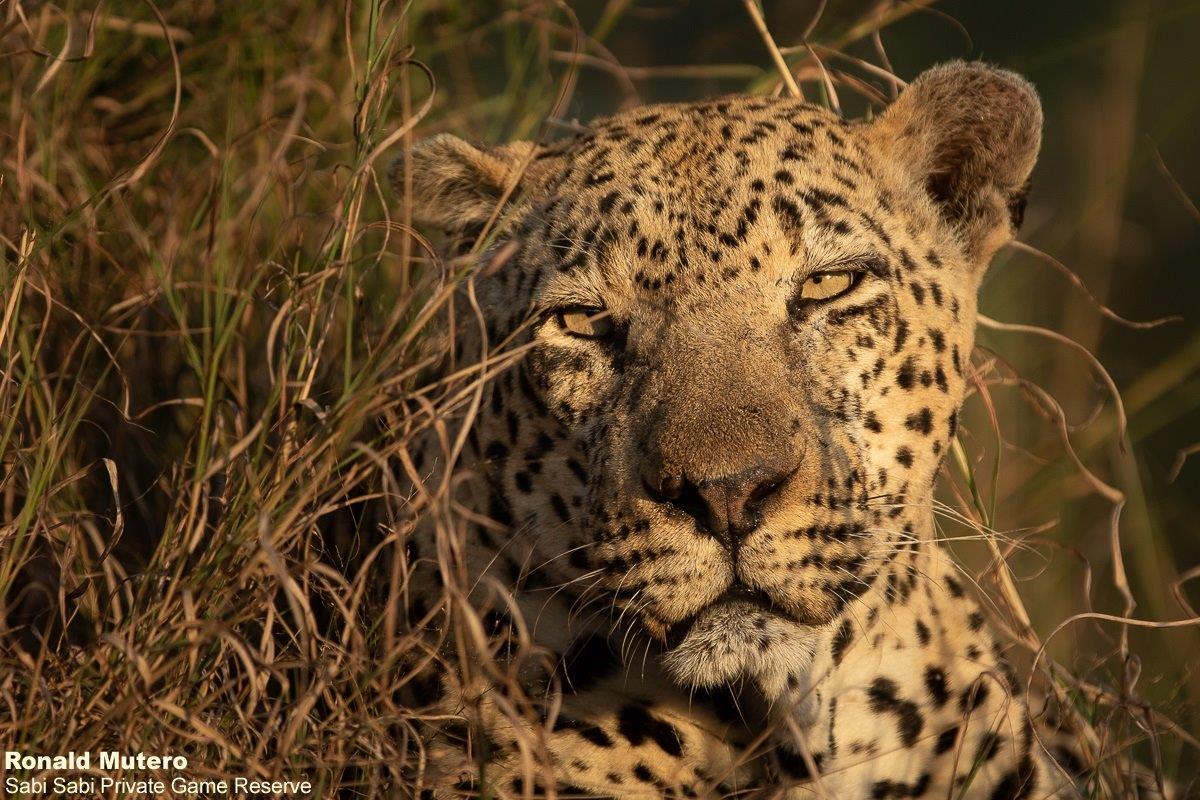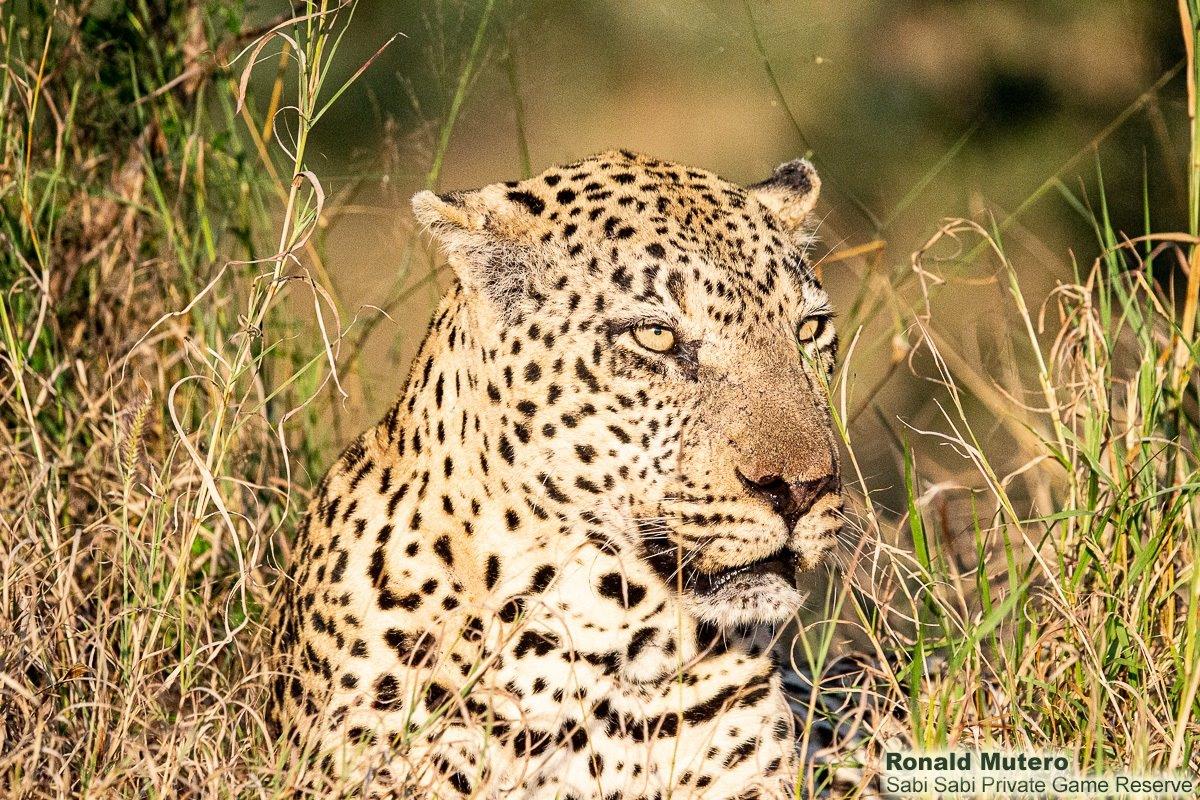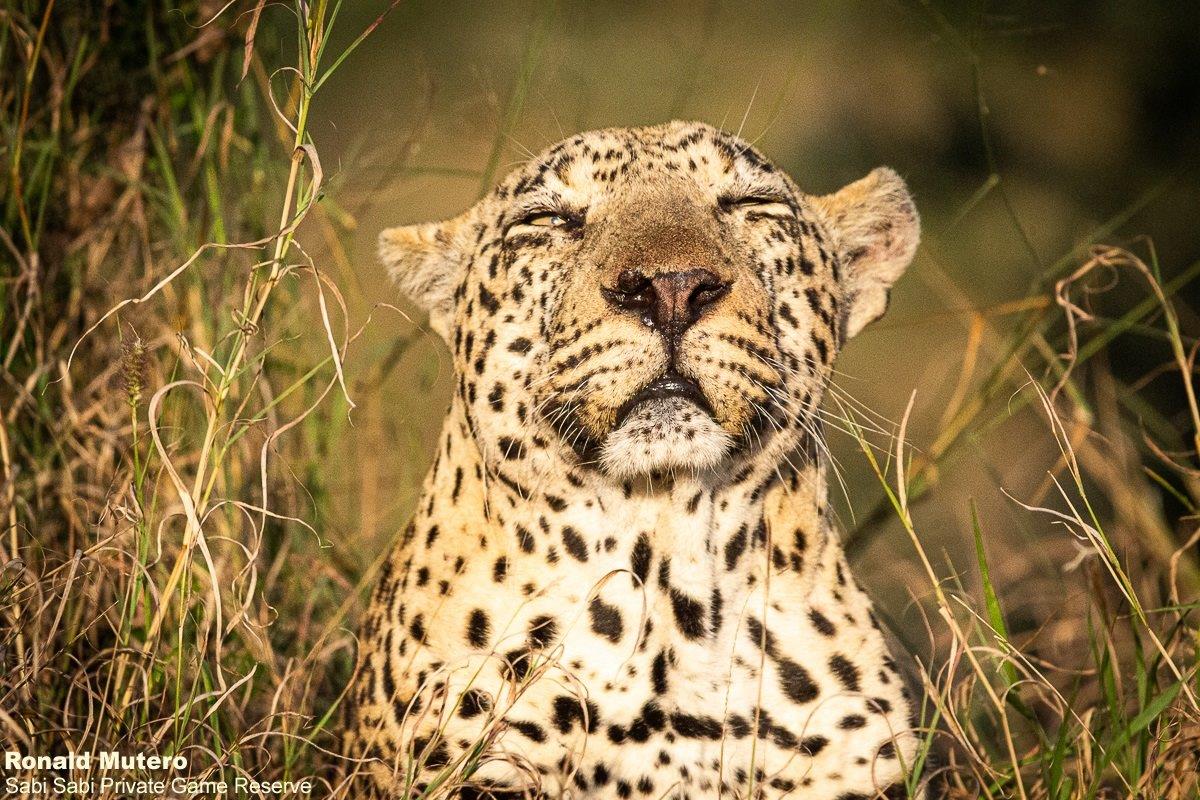 We found the White Dam male strolling down the road as he was marking his territory – a far distance from where we had seen him the night before.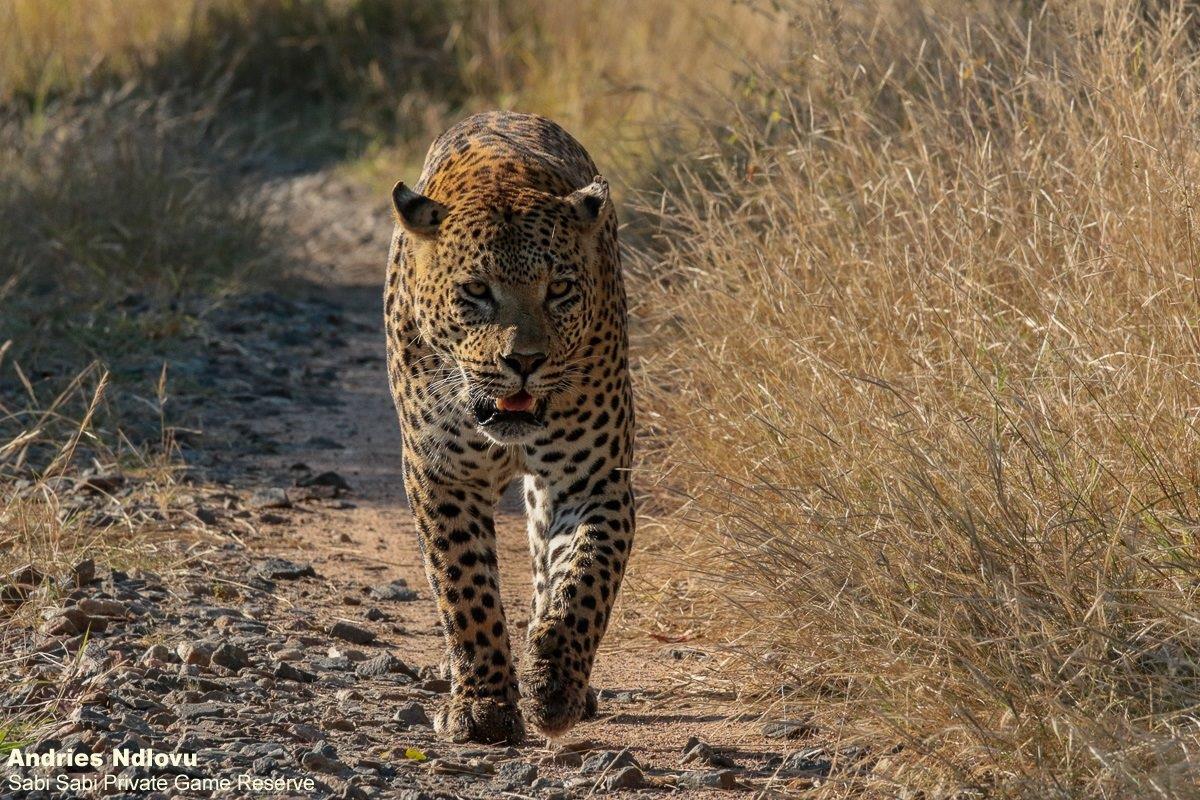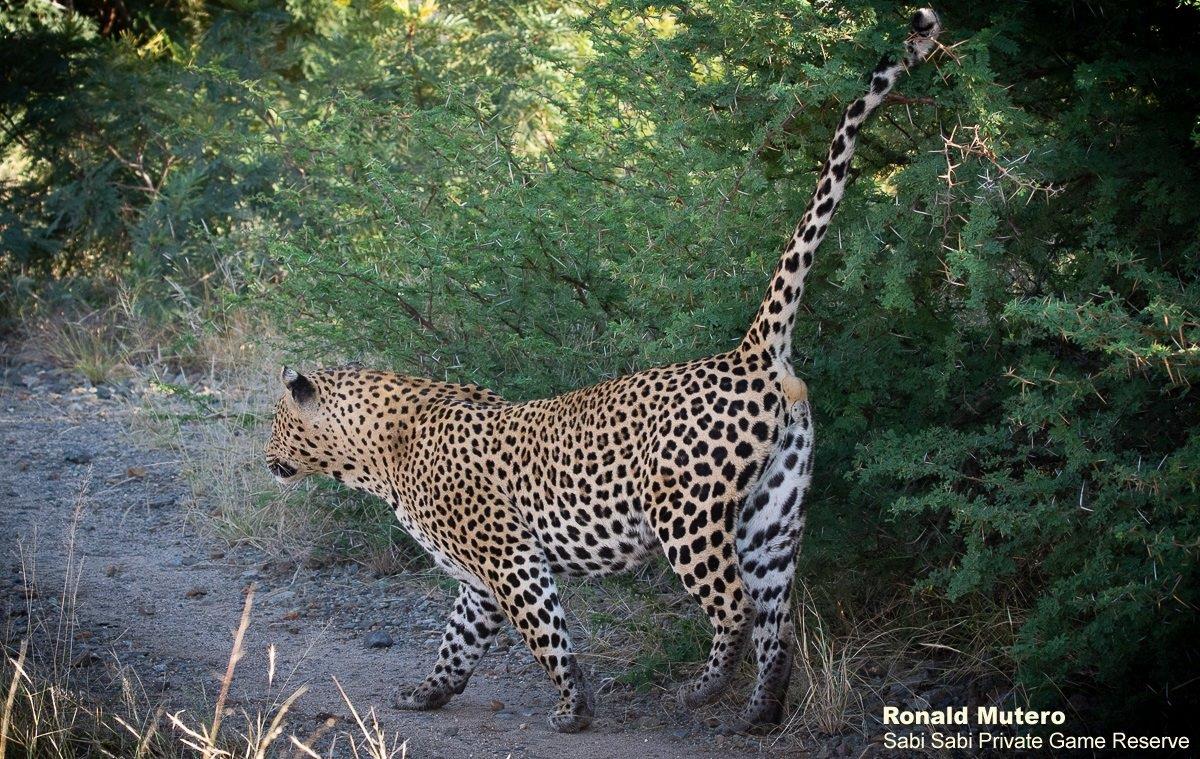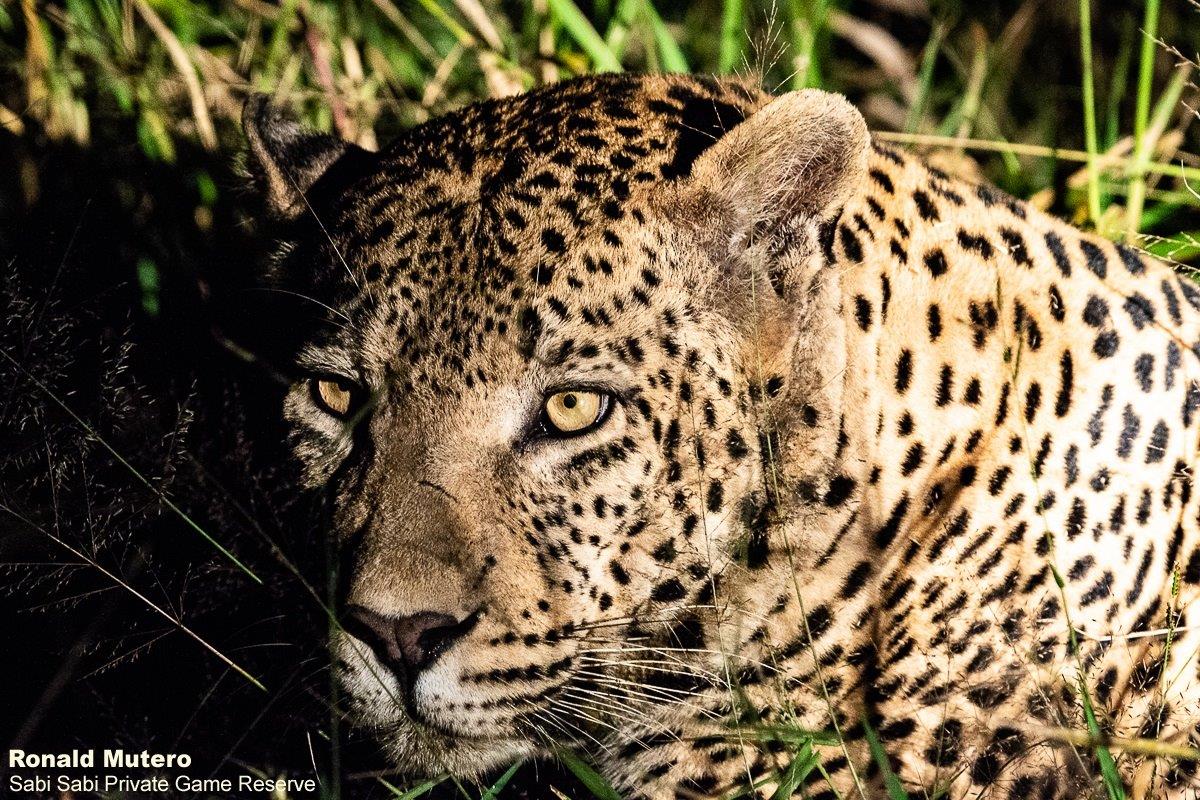 A new face at Sabi Sabi – the Finfoot Female leopard.  She had just made an impala kill but did not have a chance to enjoy the kill before a hyena came and snatched the whole impala carcass away from her. She had to settle for some scraps and then soon sought refuge from the marauding scavengers on a nearby rocky outcrop.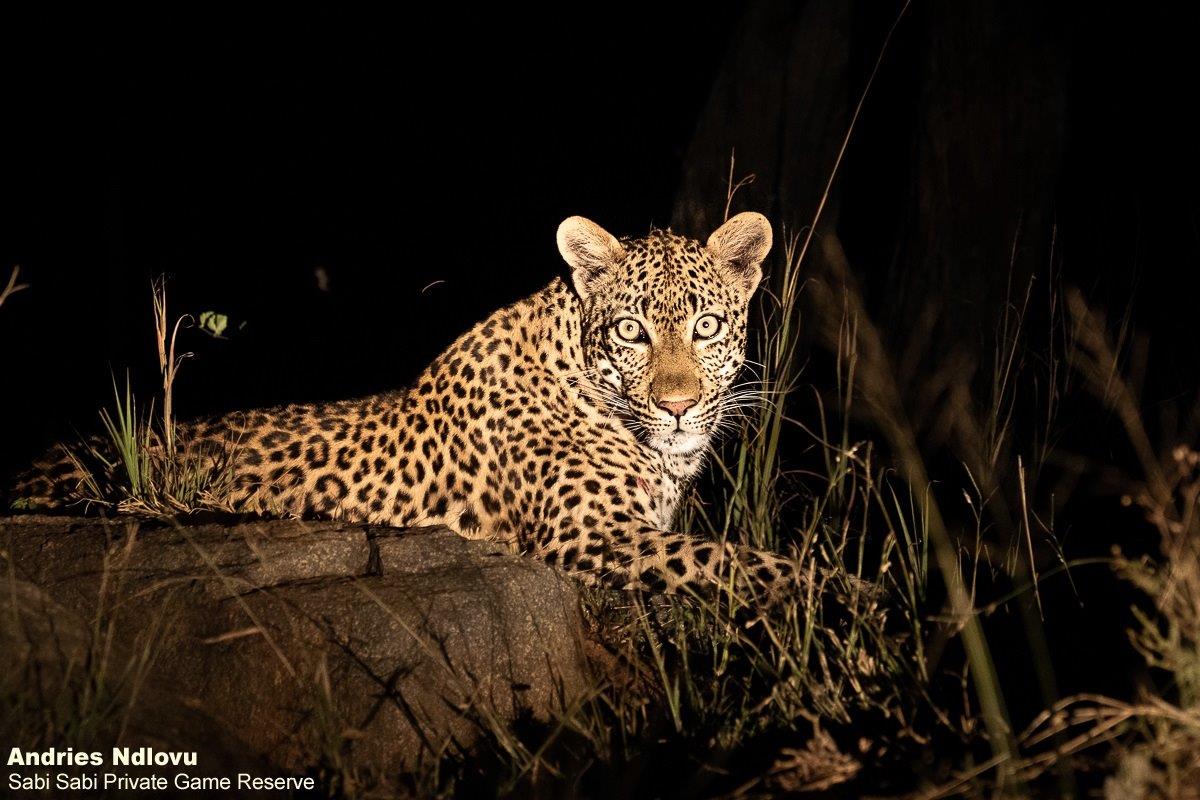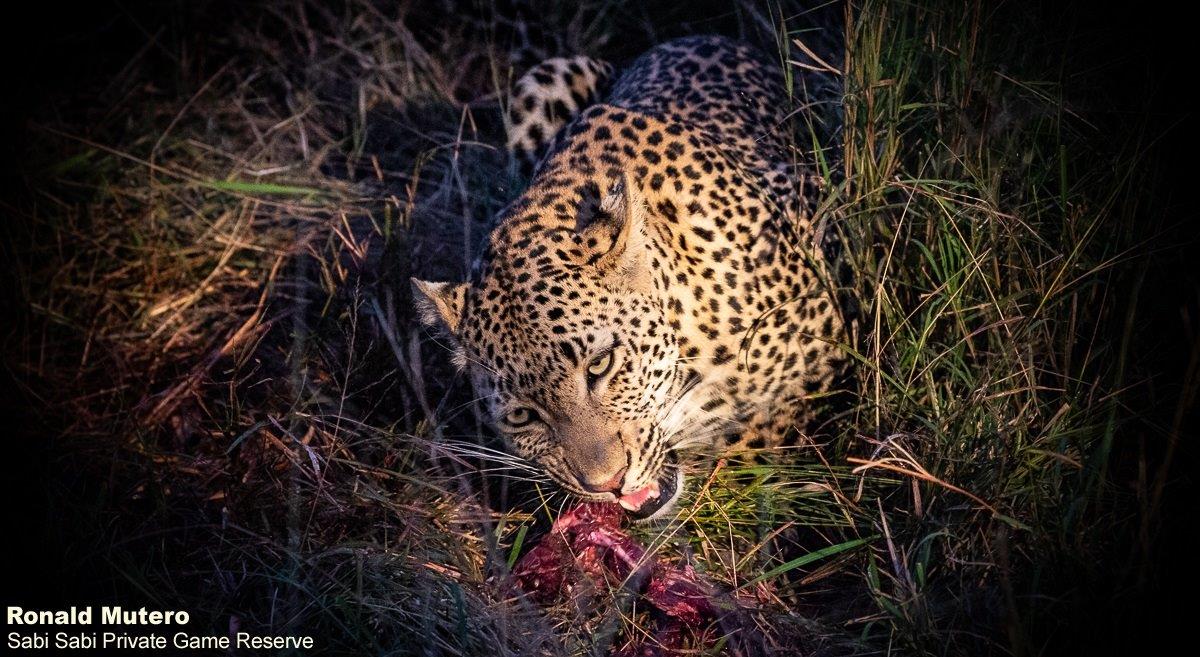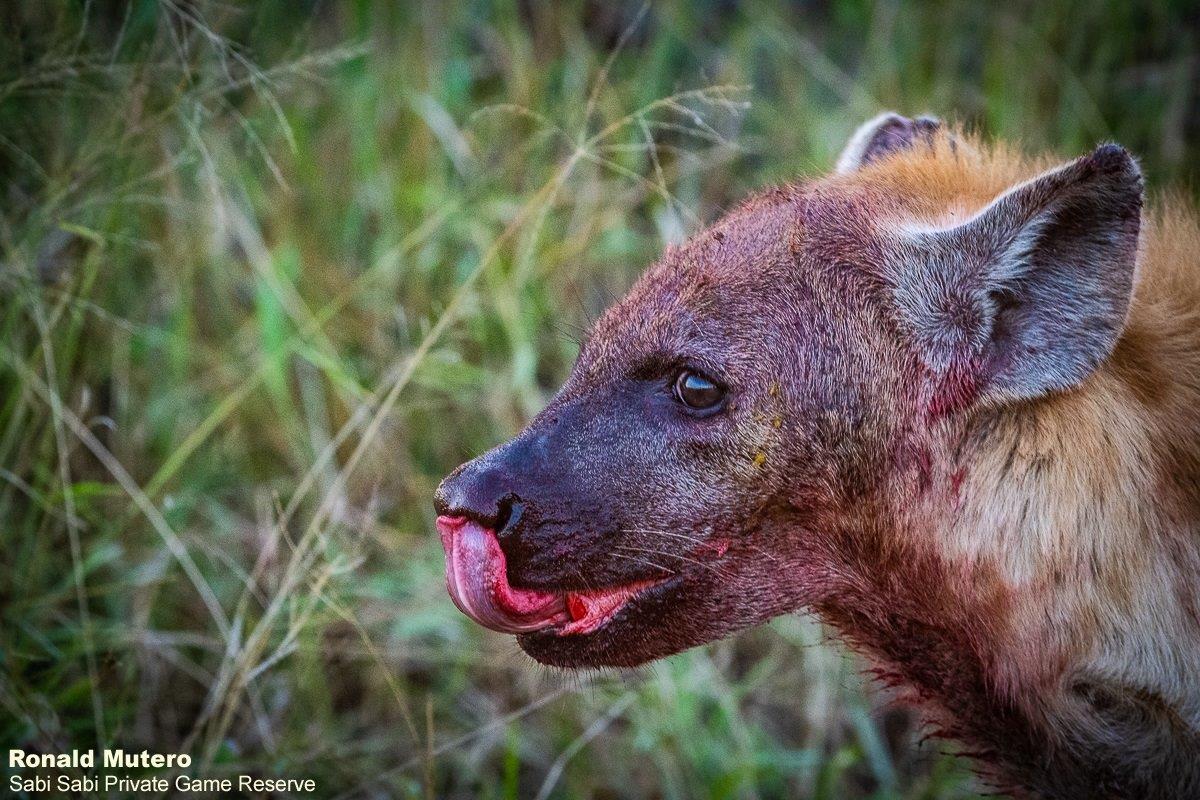 The wild dogs have been so busy this week, with different packs roaming the reserve.
On the move, the dogs darted toward a waterhole, where they successfully caught and ate a young impala. But with the commotion of the kill, it attracted a hyena that was nearby, but the hyena was quickly chased away and sought the safety of the water from the wild dogs.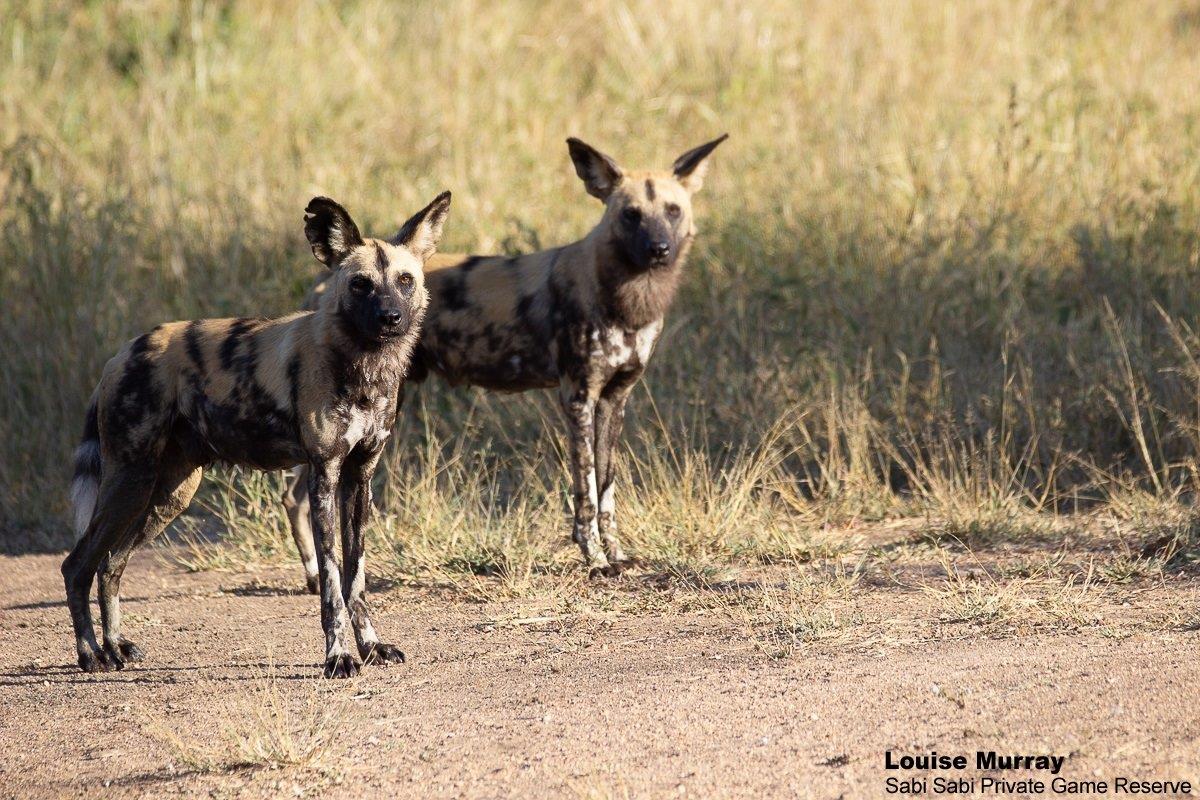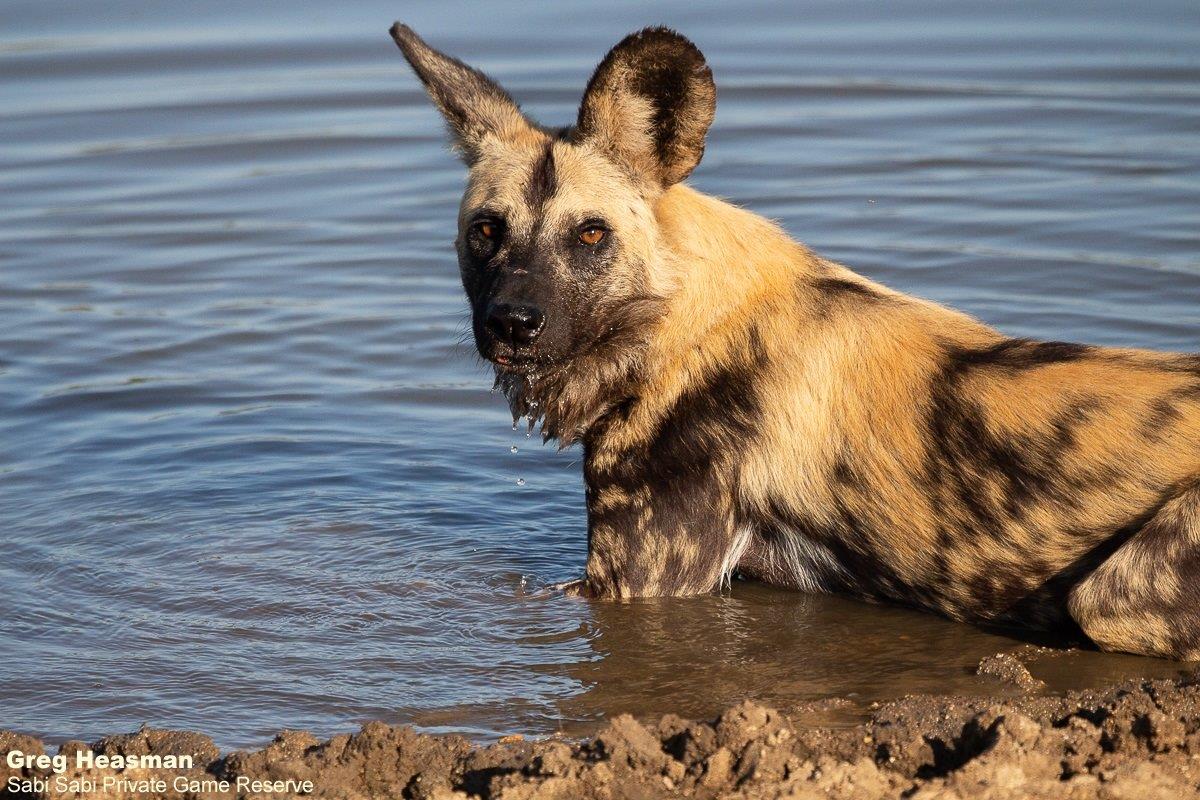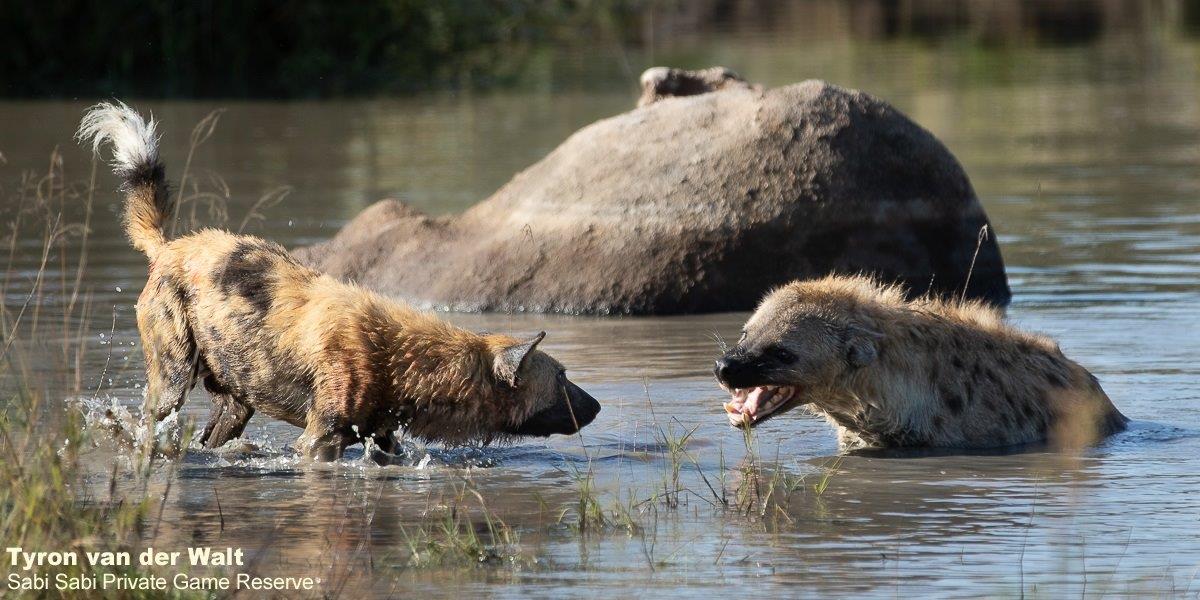 It is always a great feeling being able to see these beautiful animals in their natural habitat going about their daily business. After some time, we manage to see them attempt to hunt some impala but with no success.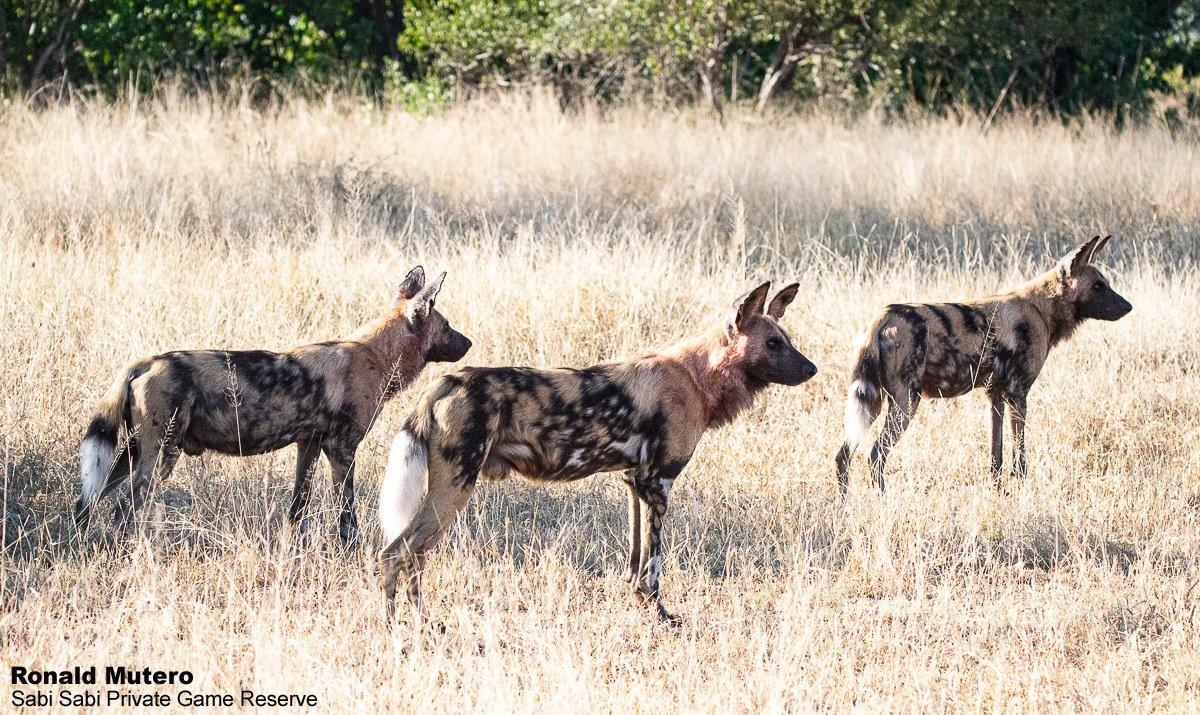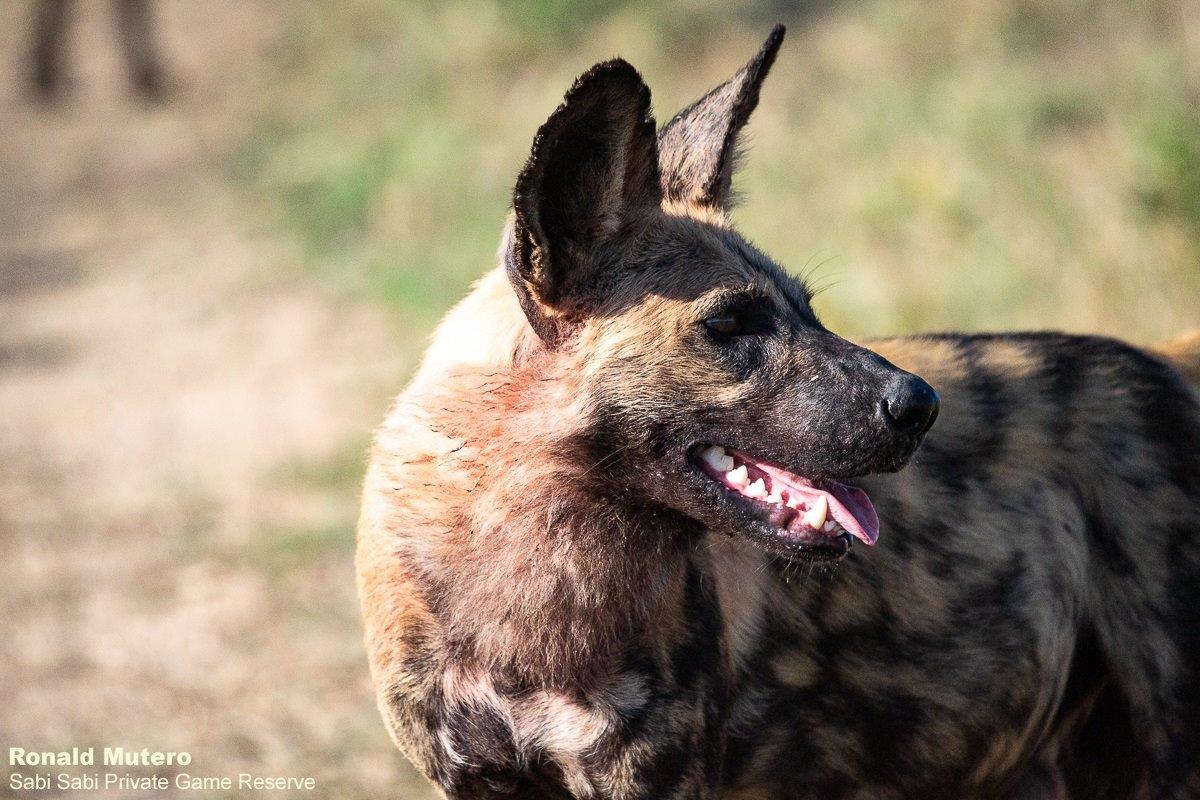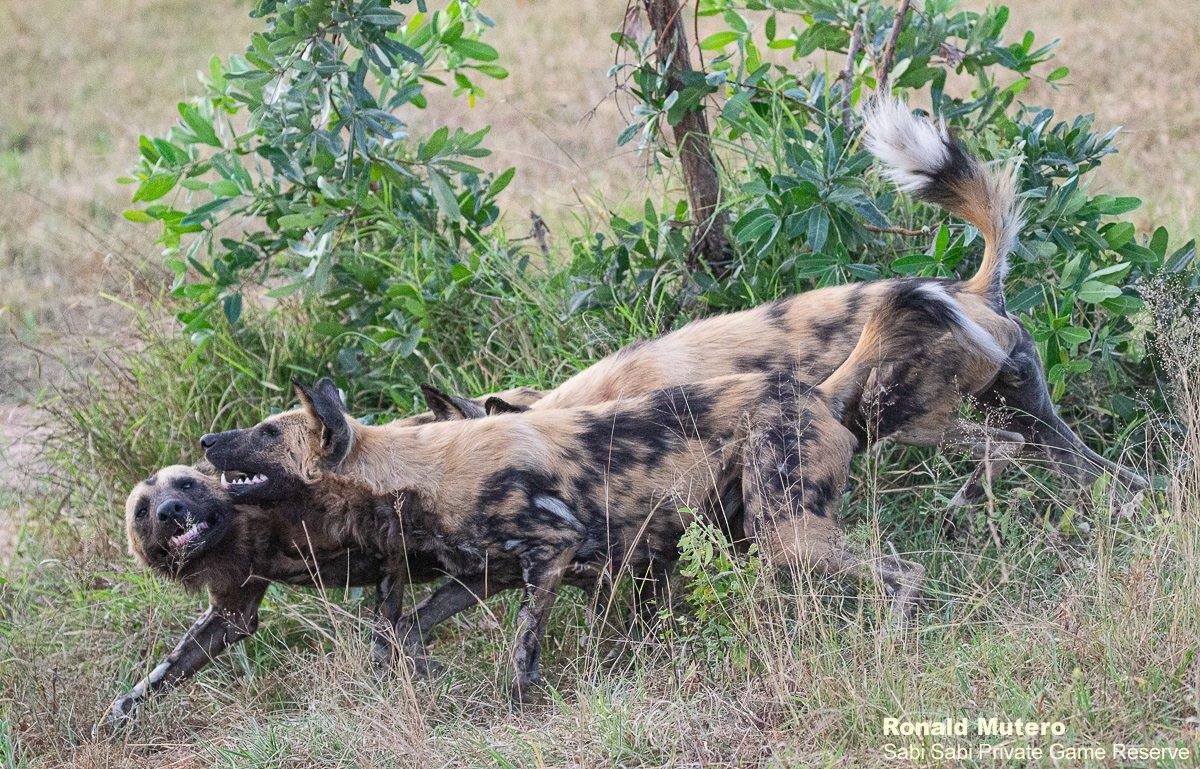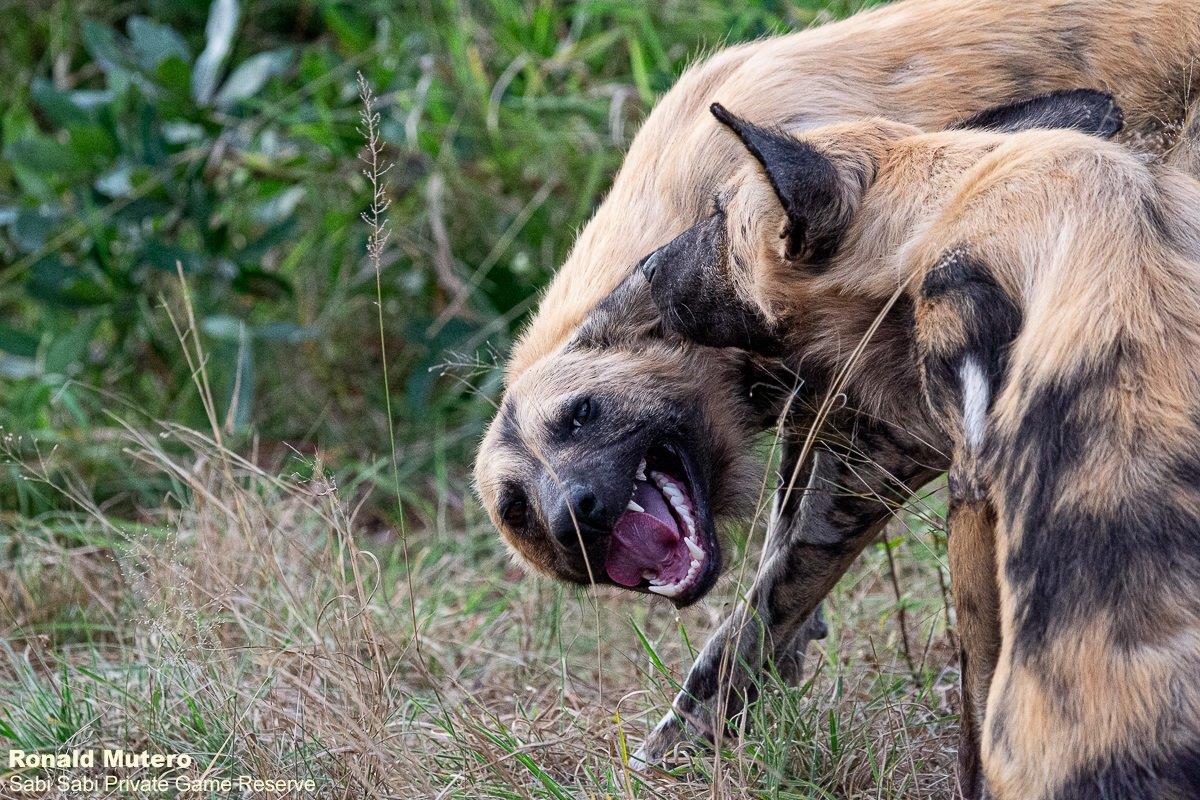 After hearing some distress calls, we drove to the area to find a pack of wild dogs who had just made a kudu kill.  In no time, the first hyena arrived.  With a lot of back and forth between the wild dogs and hyenas, they eventually all got a share and moved off.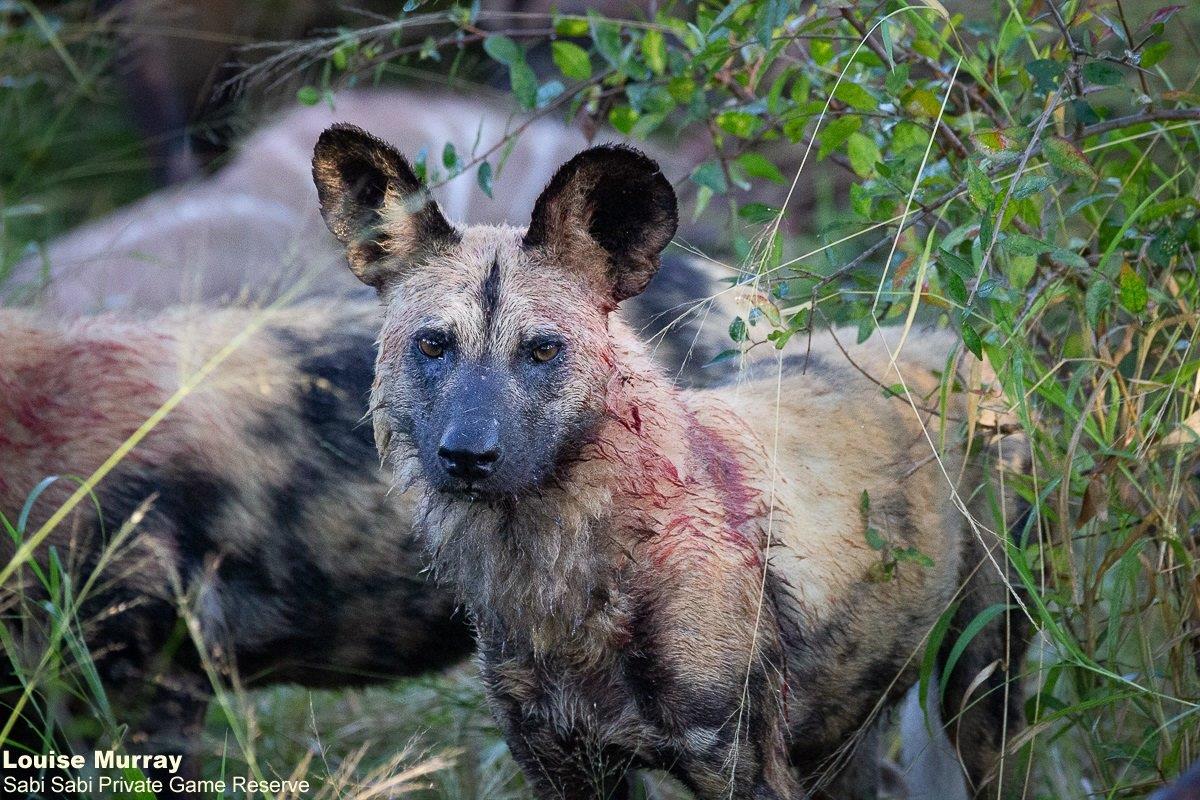 Vervet monkeys alarm calling got our attention. As we approached, we saw a herd of wildebeest running around. As we drove toward them, we saw that a large pack of wild dogs were surrounding them and trying their best to separate individuals from the herd but had no luck as the wildebeest herd stood strong and together.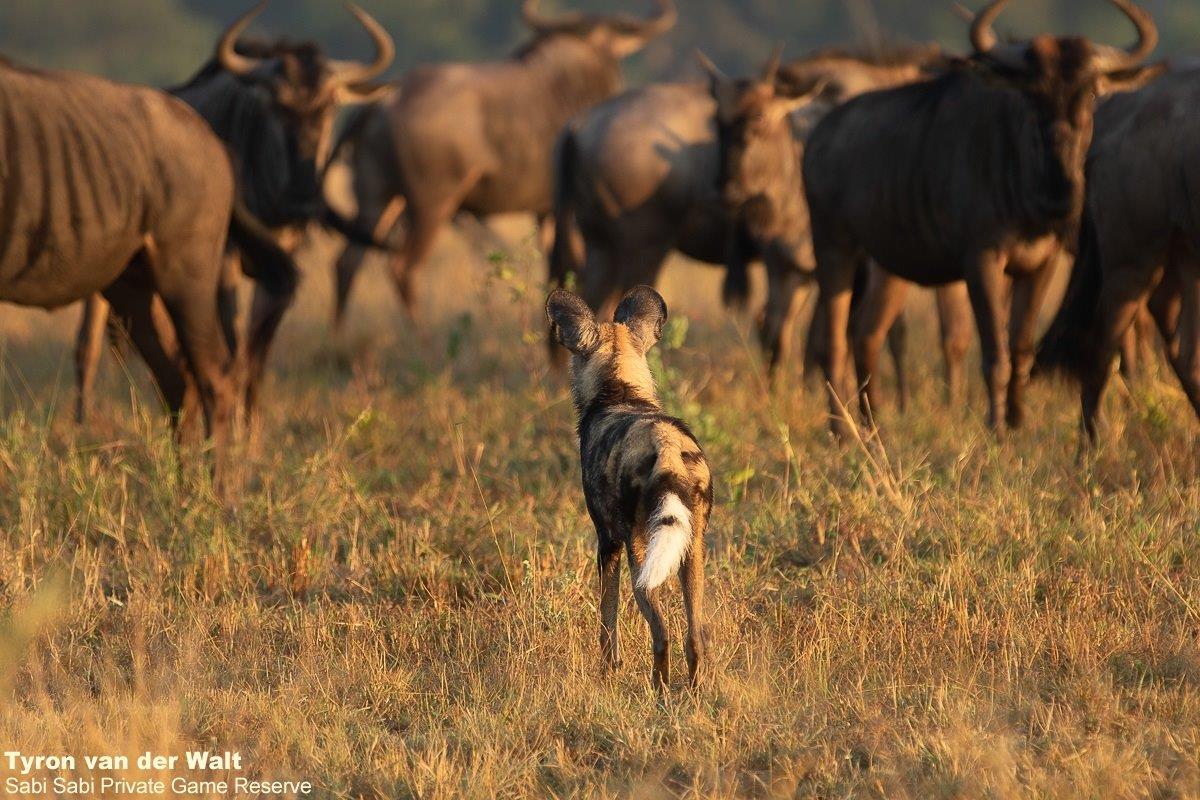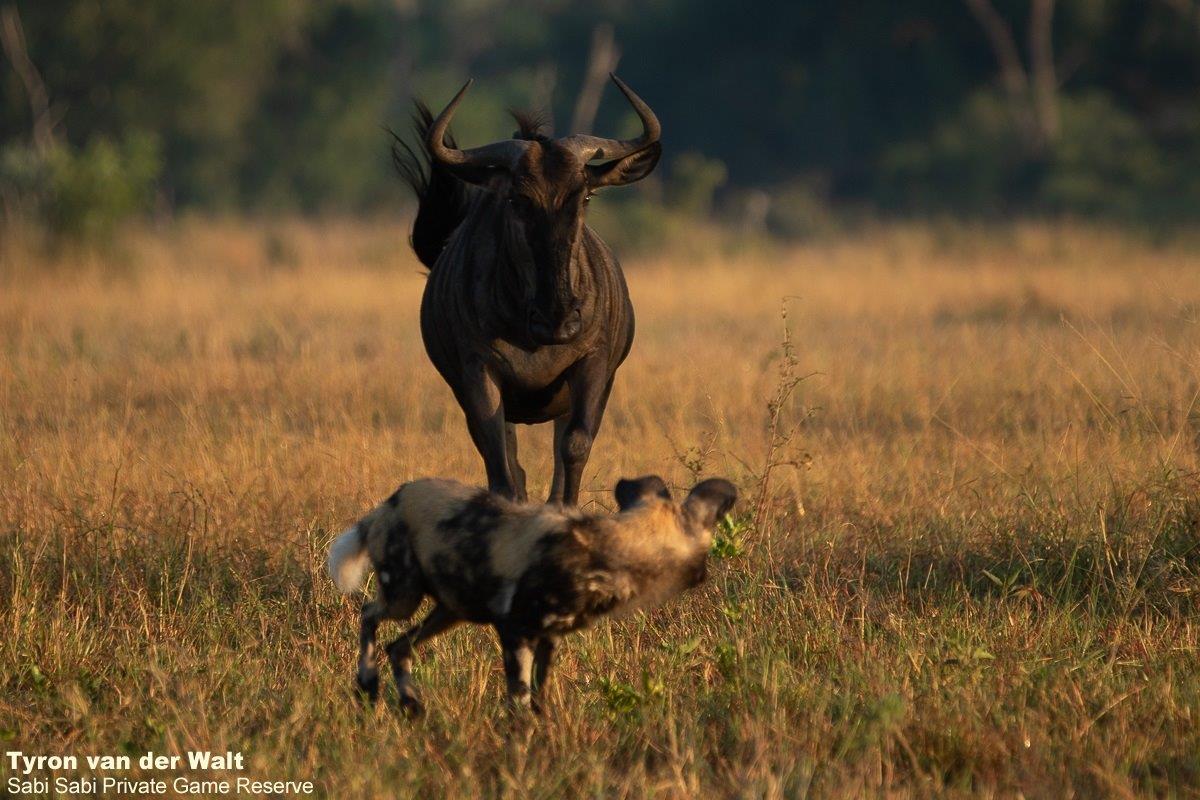 Some lion activity is always loved.
Two young male lions – the Styx and Nkuhuma males – were seen resting near a termite mound, taking advantage of the cooler weather.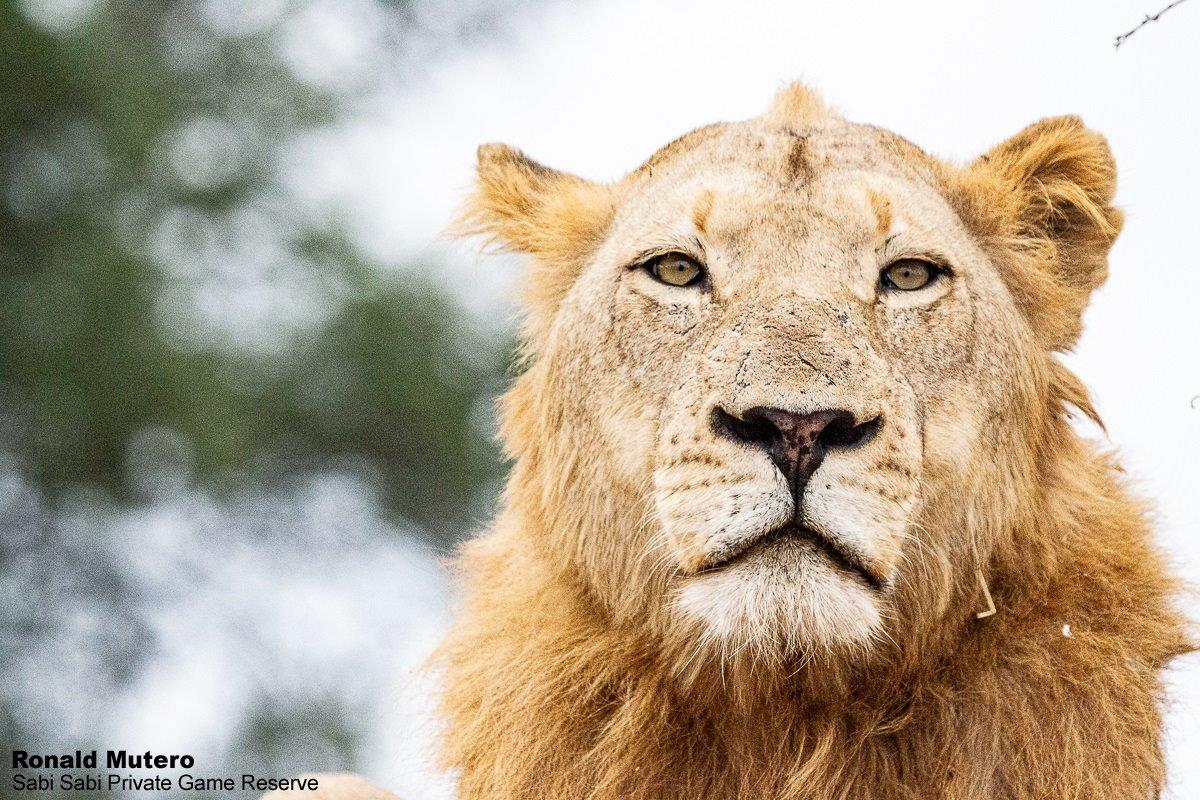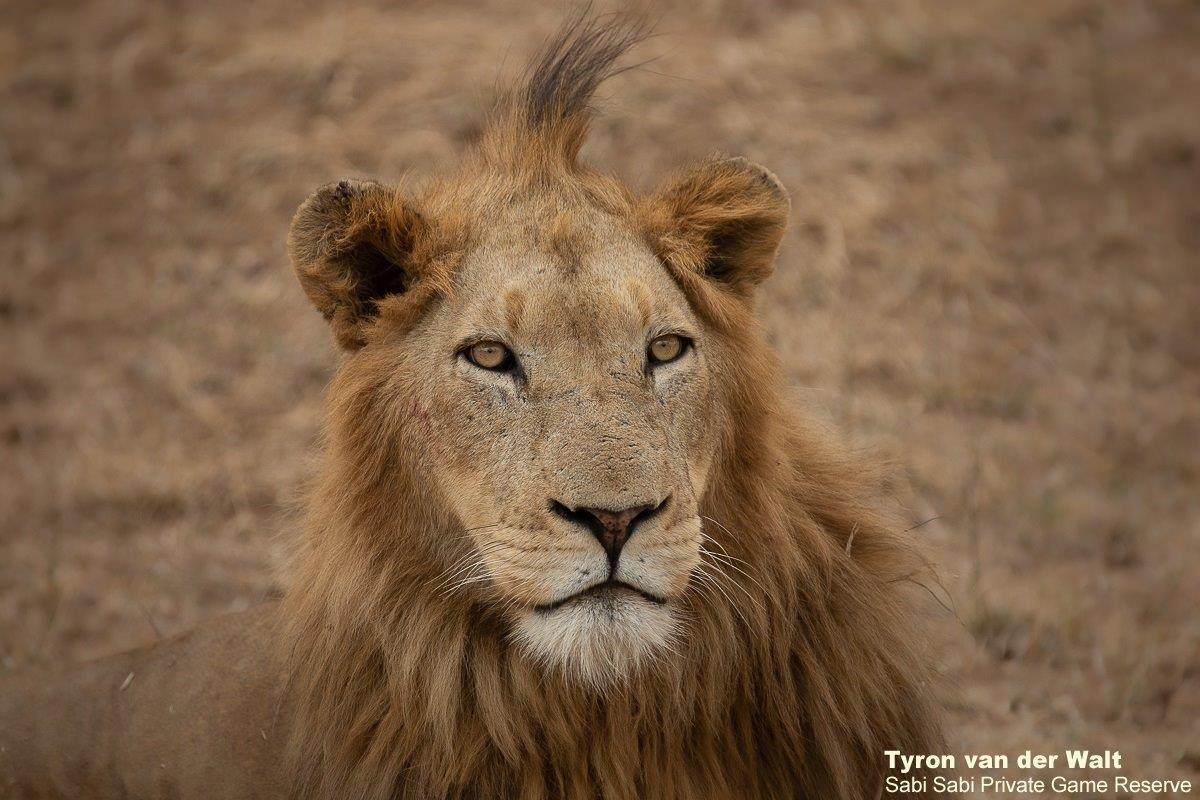 The excitement didn't stop there, we had some awesome general sighting to fill up the week too.
Some hyenas were found late into the afternoon with an impala kill that they were feeding on, leaving not much left to share with the vultures as they just perched on trees watching.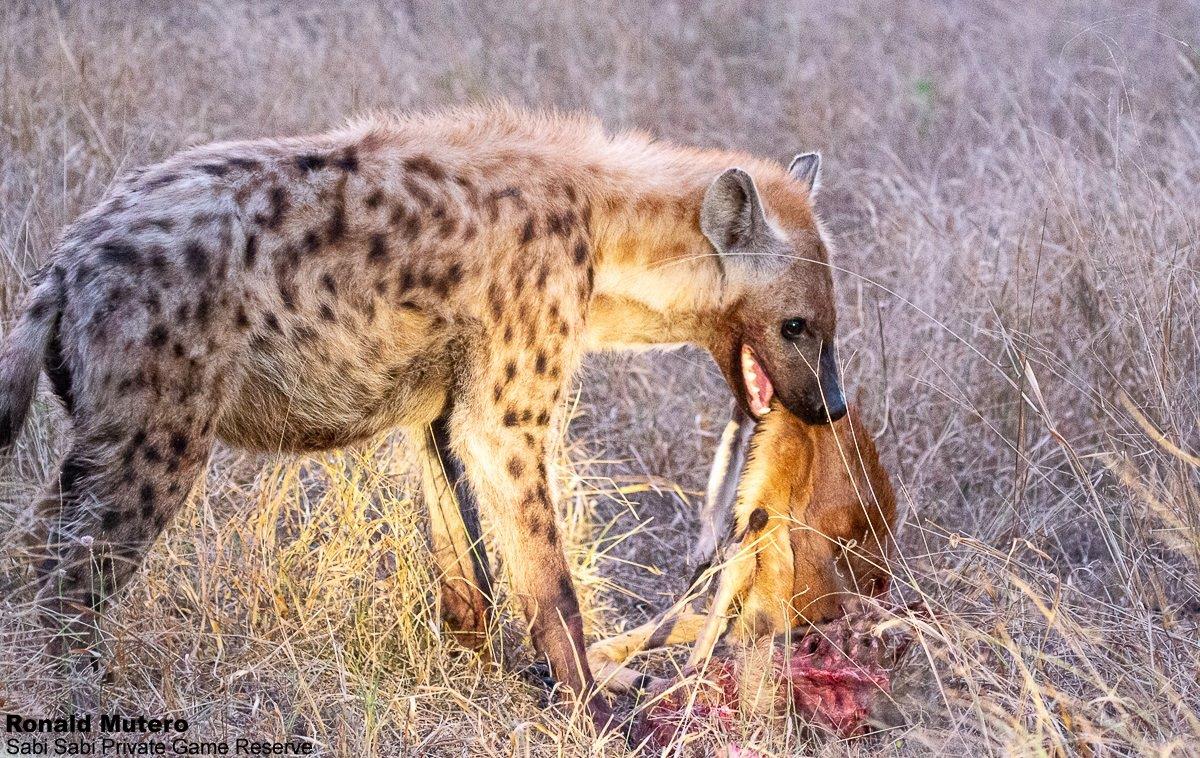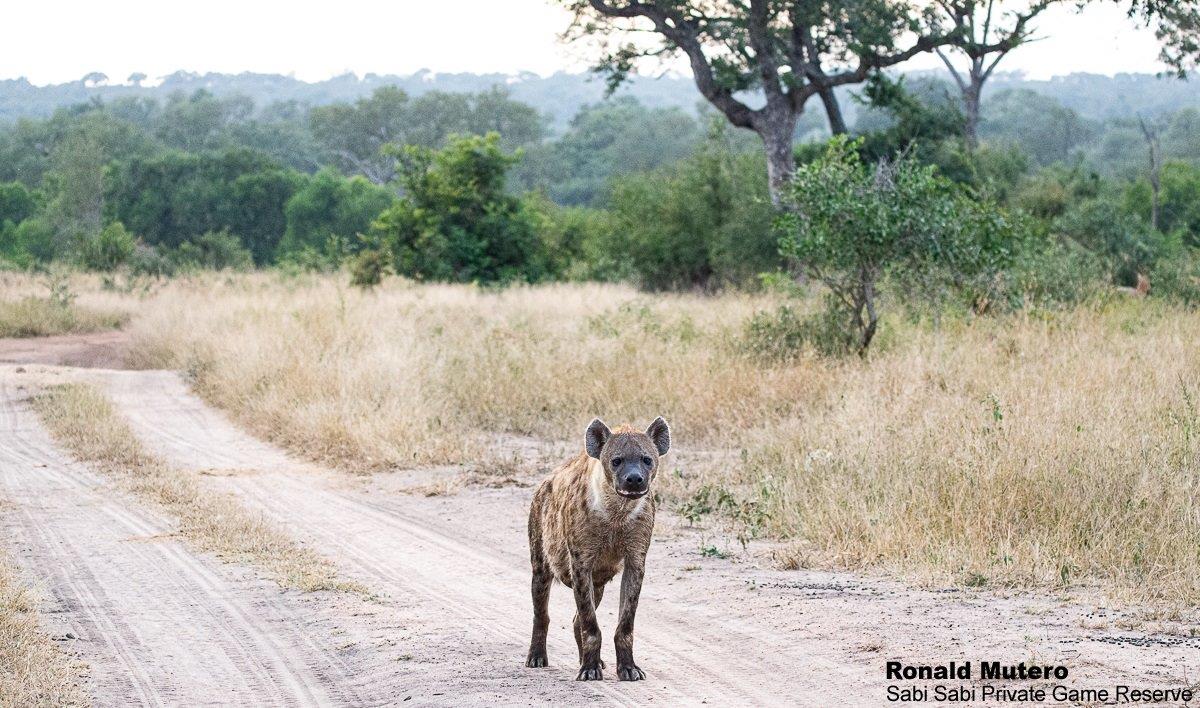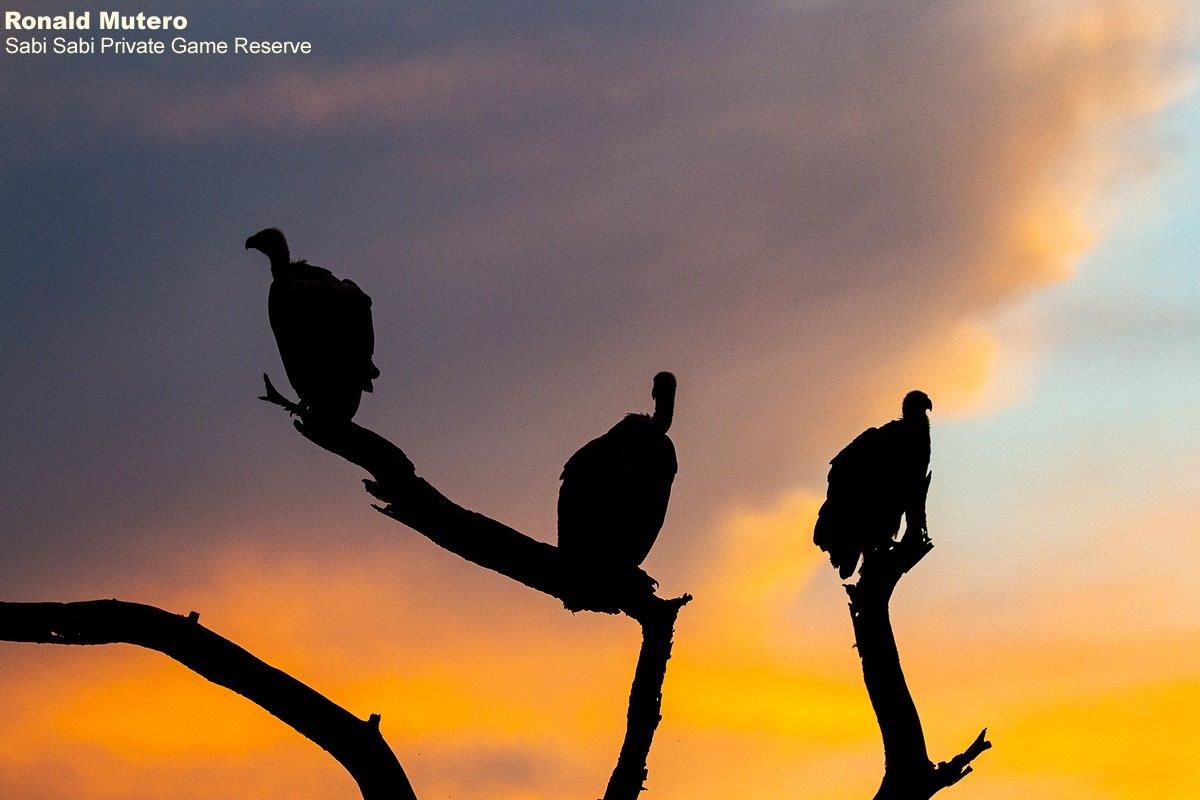 A beautiful view from Earth Lodge, as the sun rises to mark the start of a new day.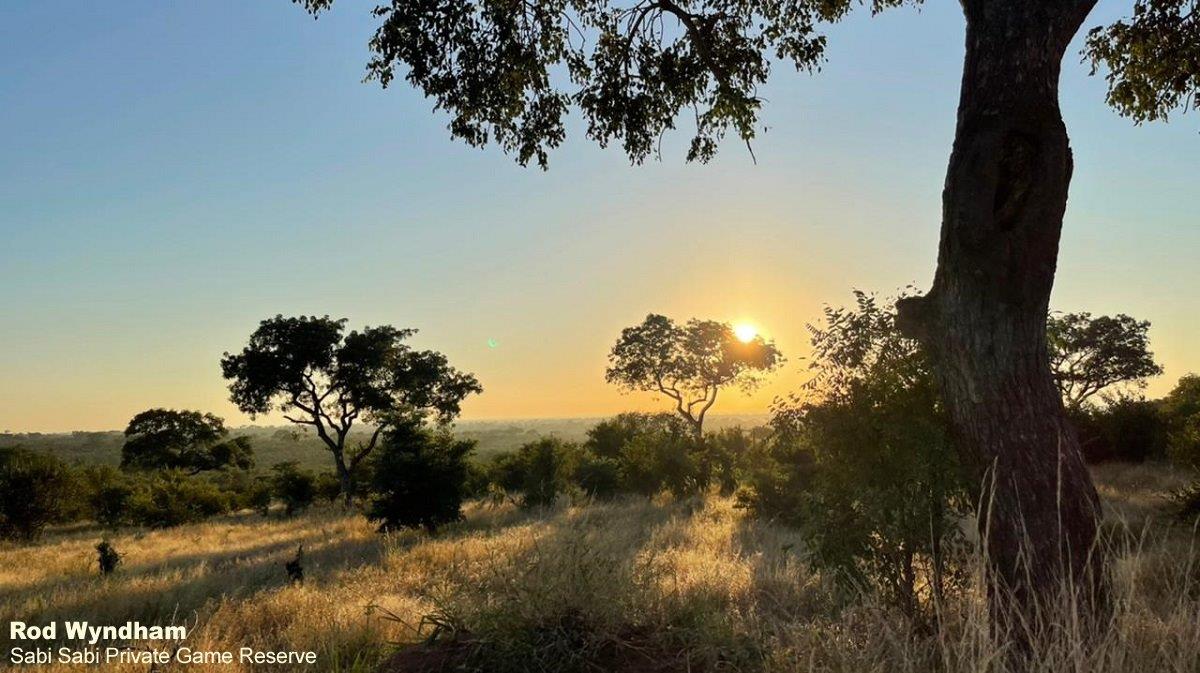 This beautiful male kudu was feeding next to the road and allowed us to get quite close to him.  The morning light was perfect and presented a good opportunity to capture a stunning image.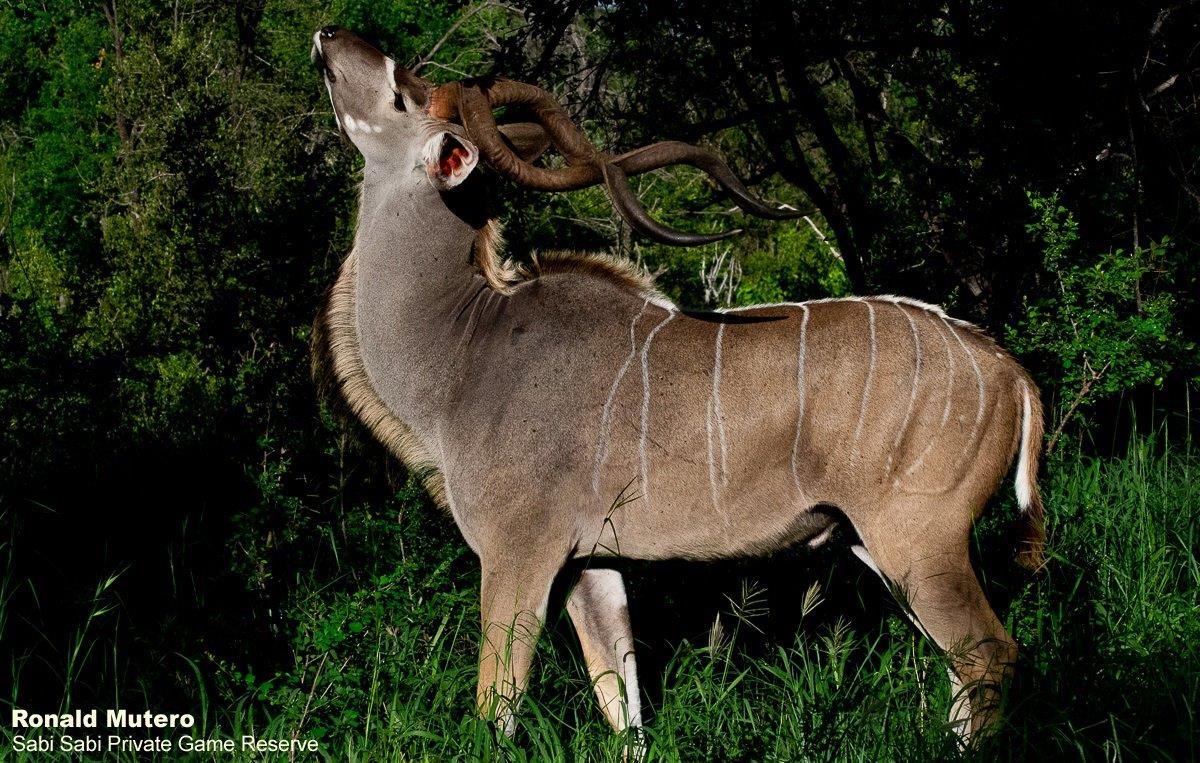 It was very special watching this herd of elephants cross an open field, all in single file as they were determined to get to the other side of the plains.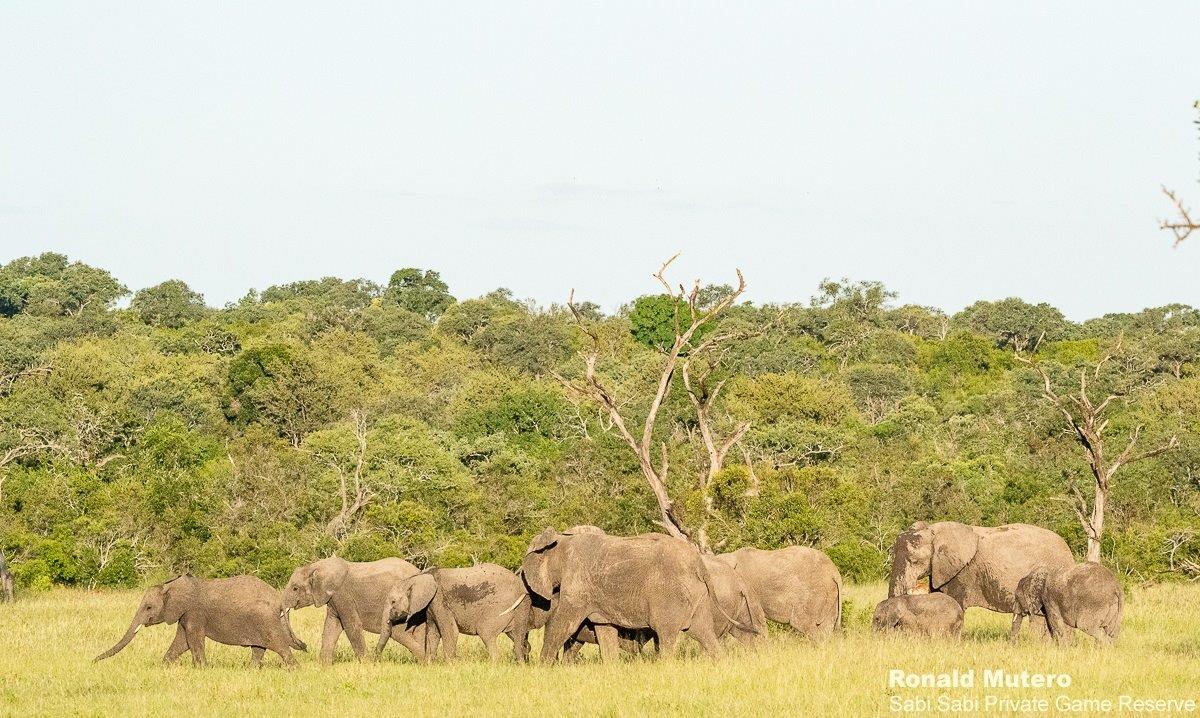 A very muddy experience.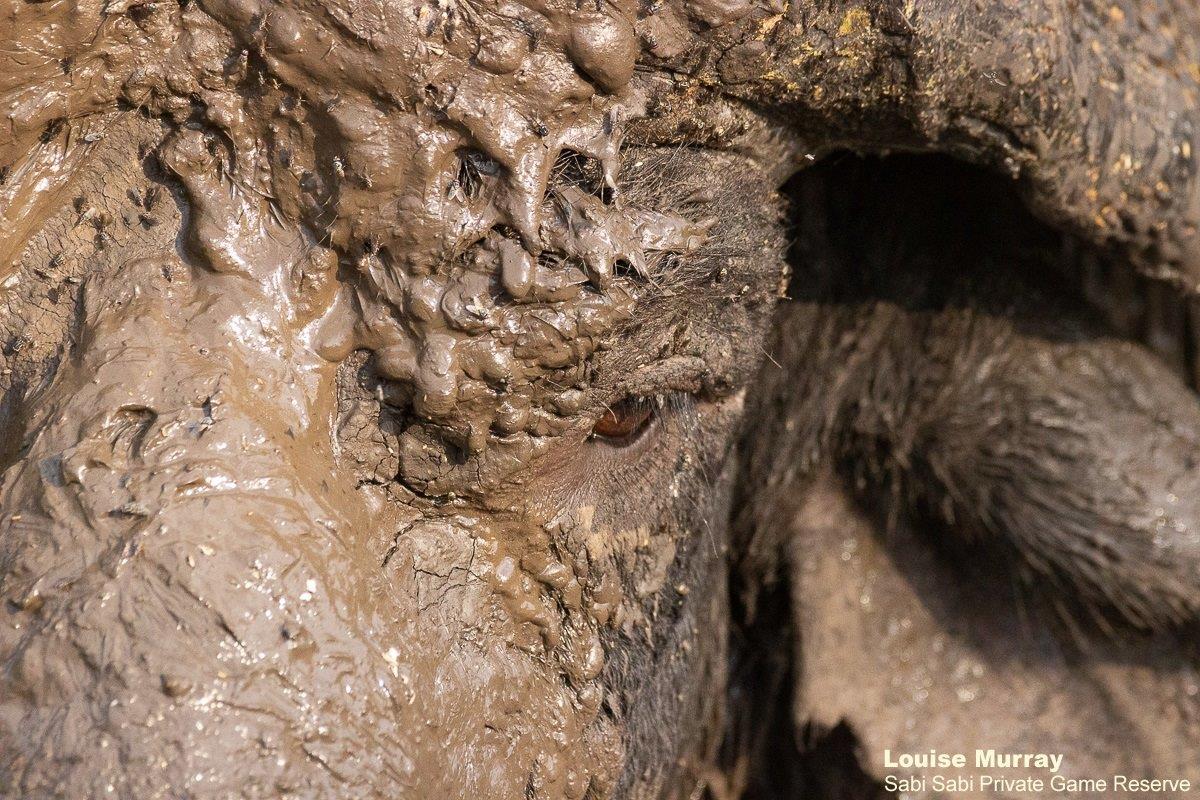 We were lucky to get a glimpse of this hippo as it started yawning – a sure sign it was preparing to get out of the water to graze for the night.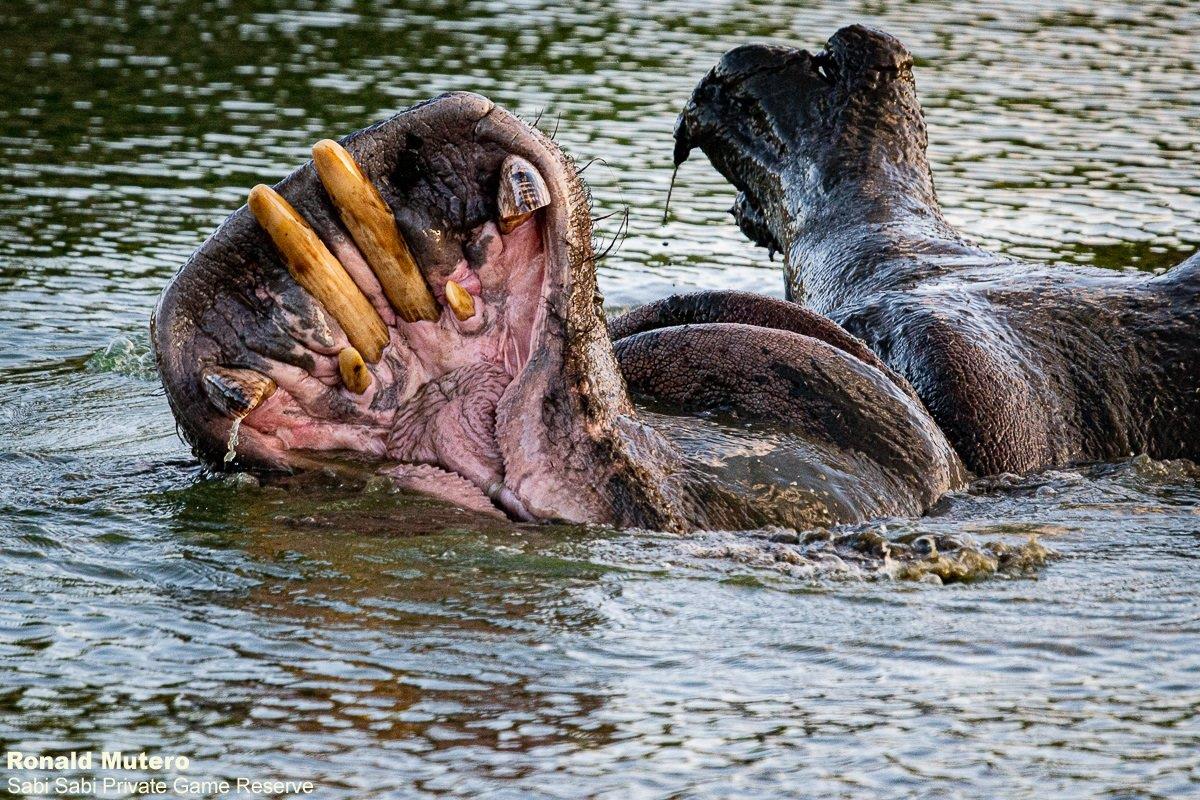 An African Wattled Lapwing – one of the few species of lapwings found at Sabi Sabi.  They are often overlooked despite their striking colours.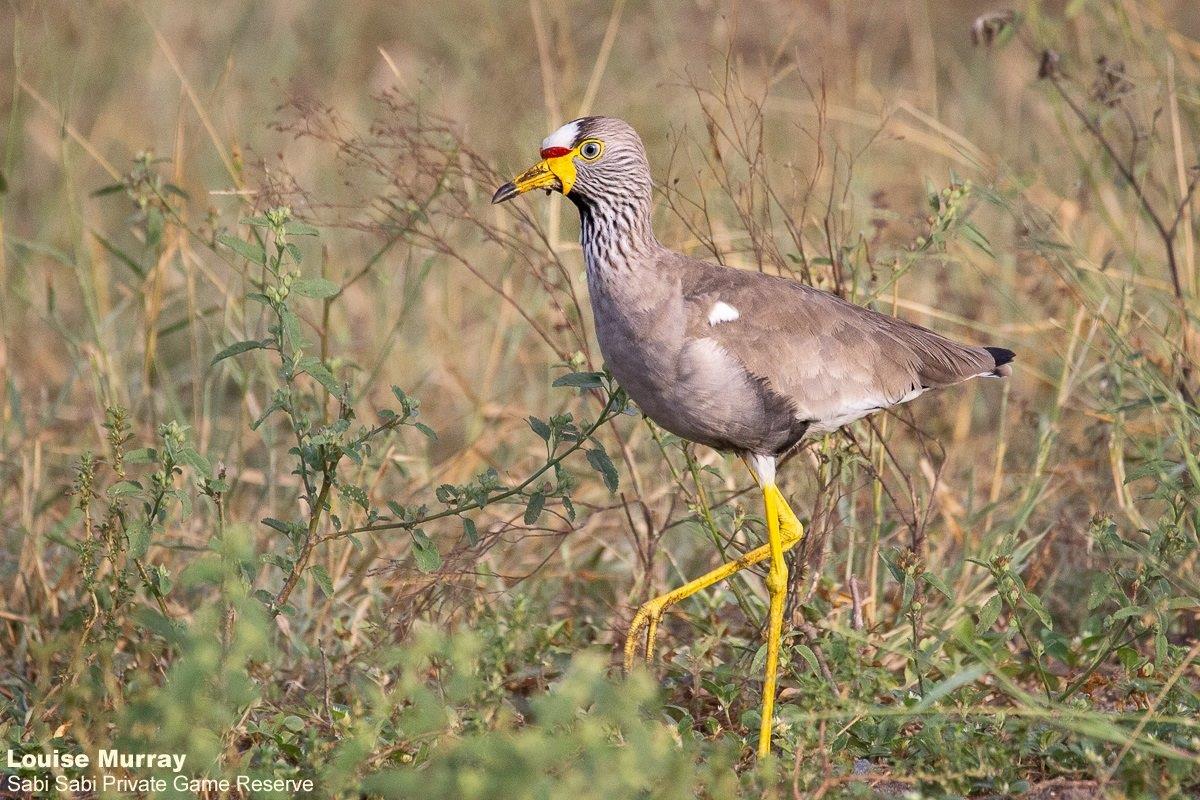 Heavy rains descended on us preceded by a stunning show of power and light.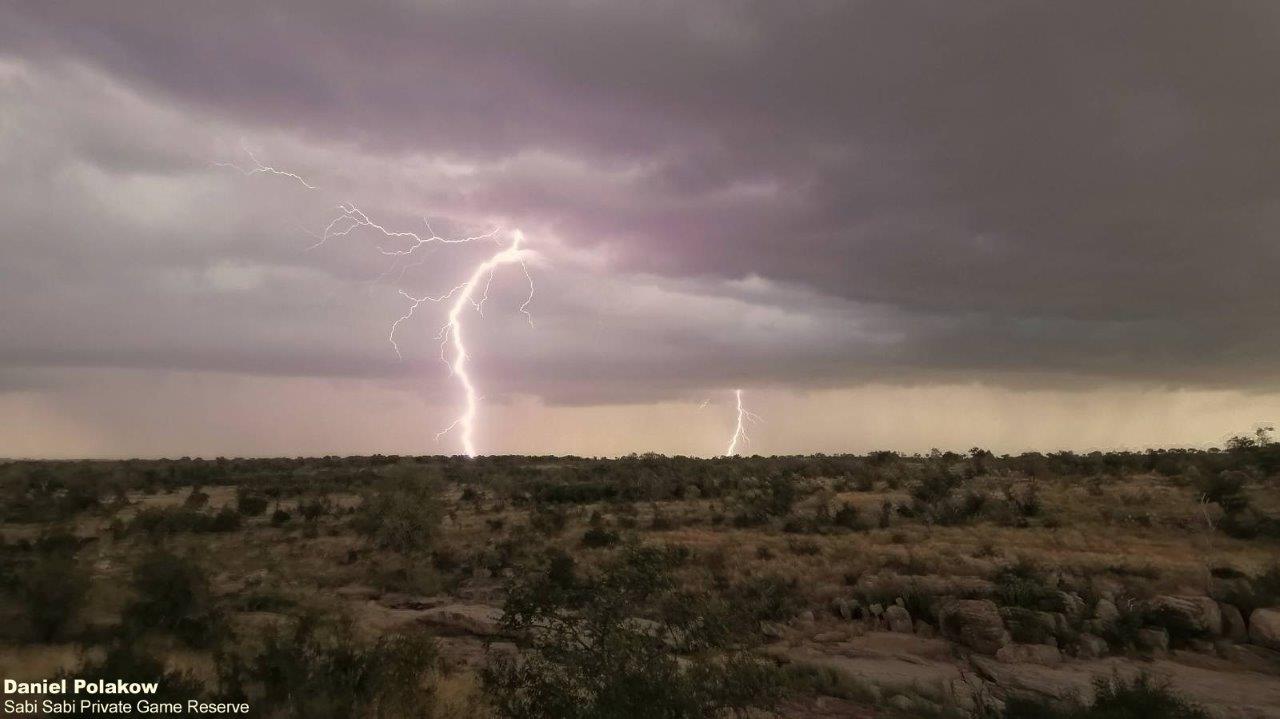 Baboons are always entertaining.  We found this troop playing late in the day, just as the sun was about to set.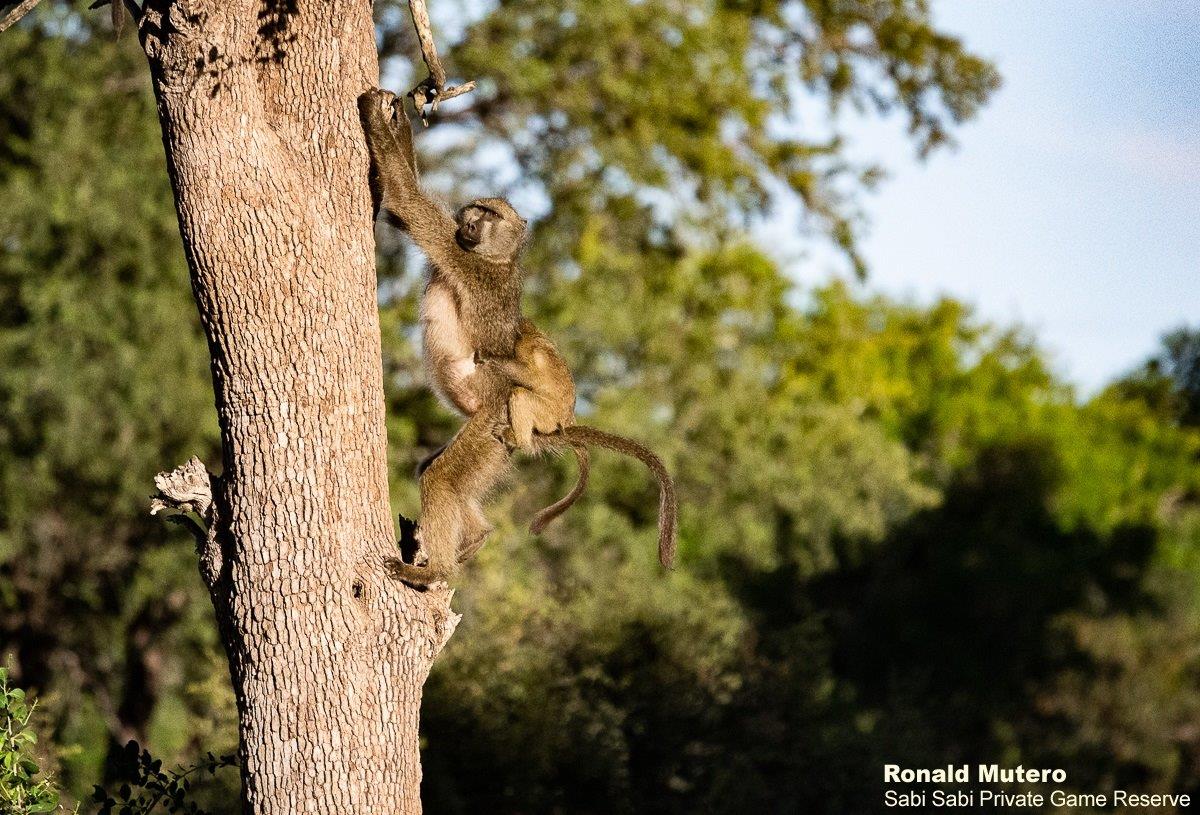 How lucky we were to find a couple of giraffes browsing close to the road…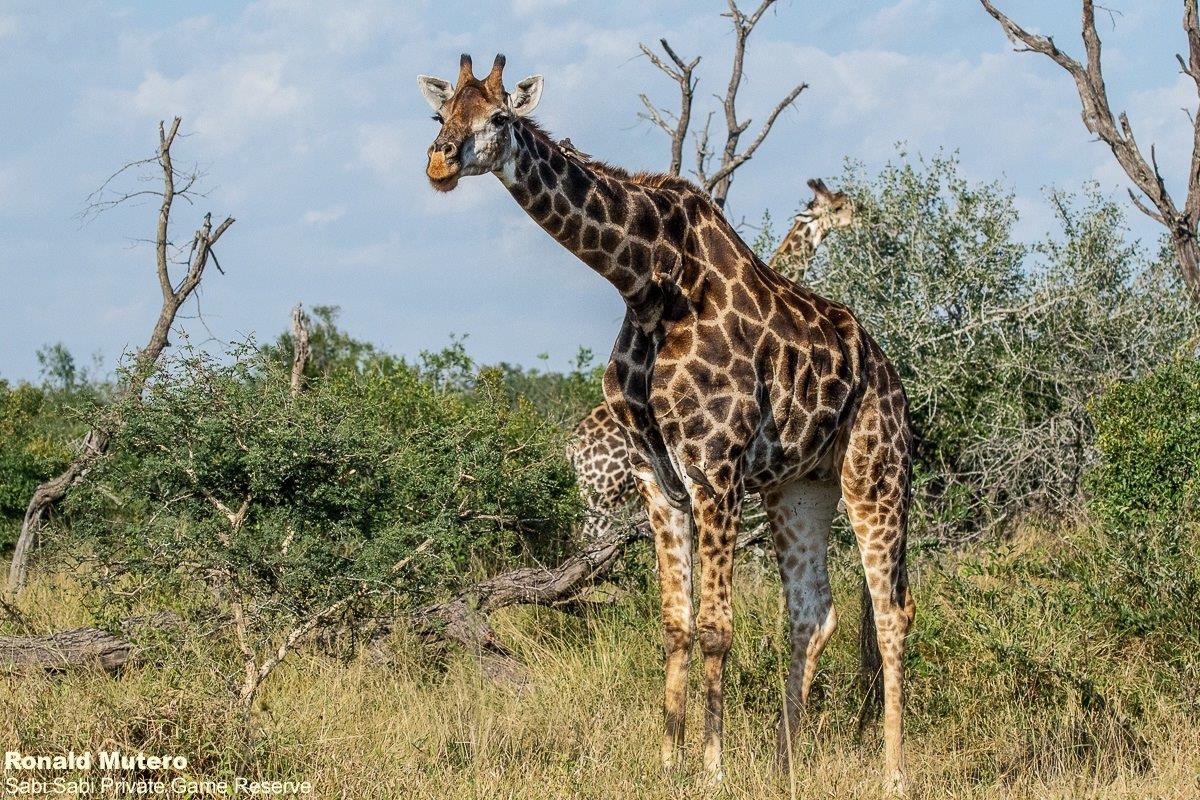 We found a big herd of buffalo, among them one male took our attention with a broken horn.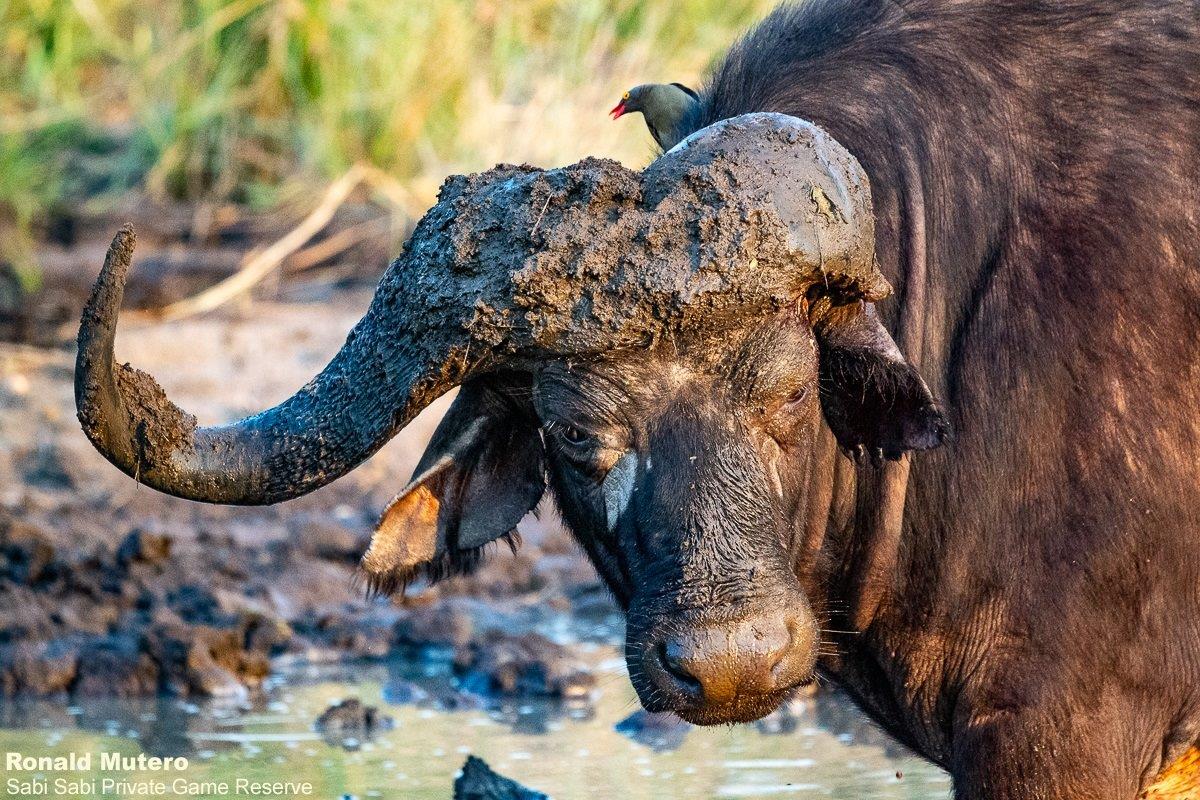 A baby elephant showing curiosity as it waved its trunk at us as if to say hello.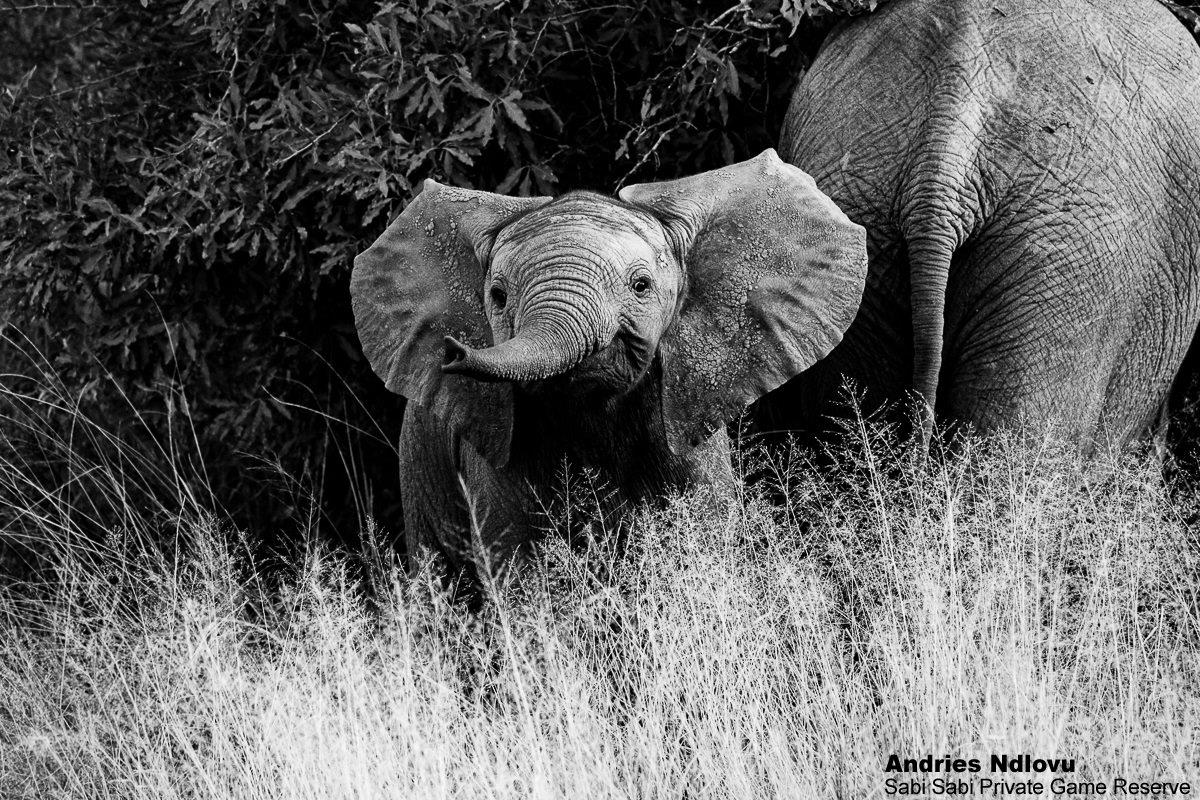 This male impala stood dead still, listening carefully as a male lion was seen not too far away.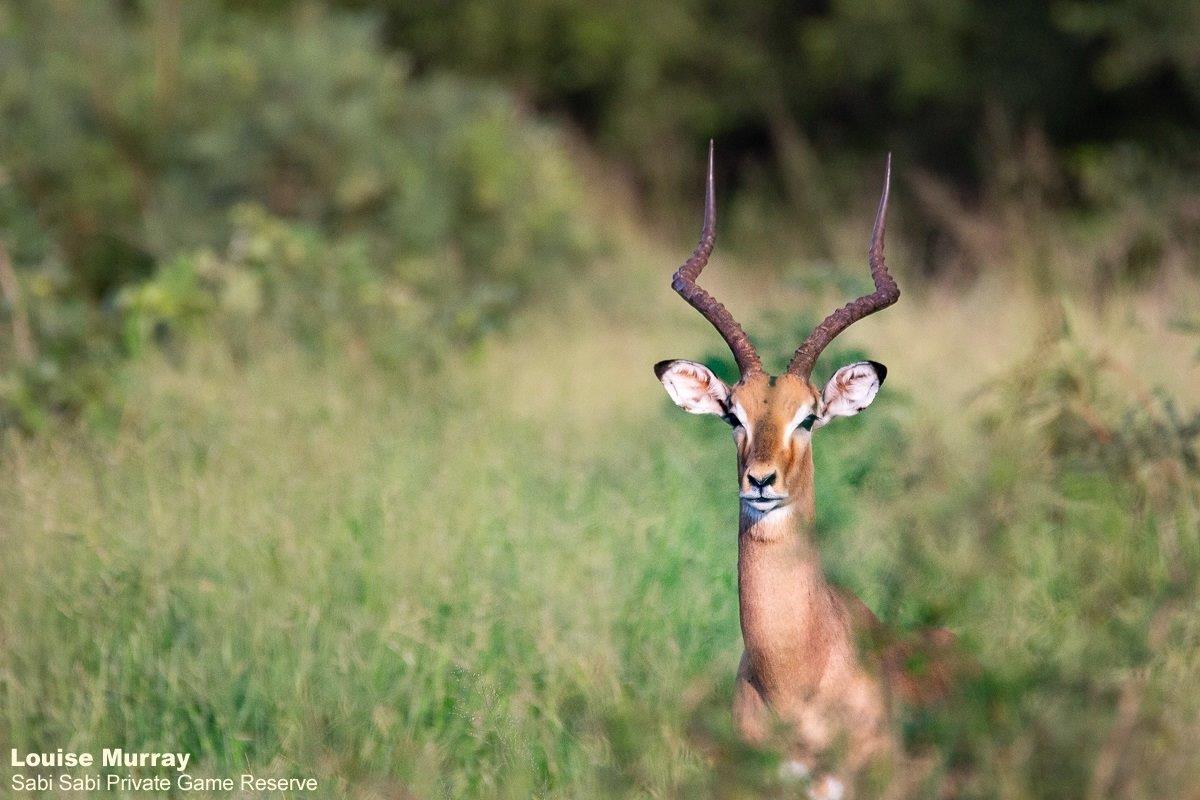 Until next time…
Blog by Louise Murray
Images by Andries Ndlovu, Daniel Polakow, Graeme Stewart, Greg Heasman, Louise Murray, Rod Wyndham, Ronald Mutero and Tyron van der Walt