With a lot of predator activity around this week, it is not surprising the plains game all seemed a bit on edge, especially these two adorable young waterbucks who found themselves between lions roaring in the distance, and a leopard walking past…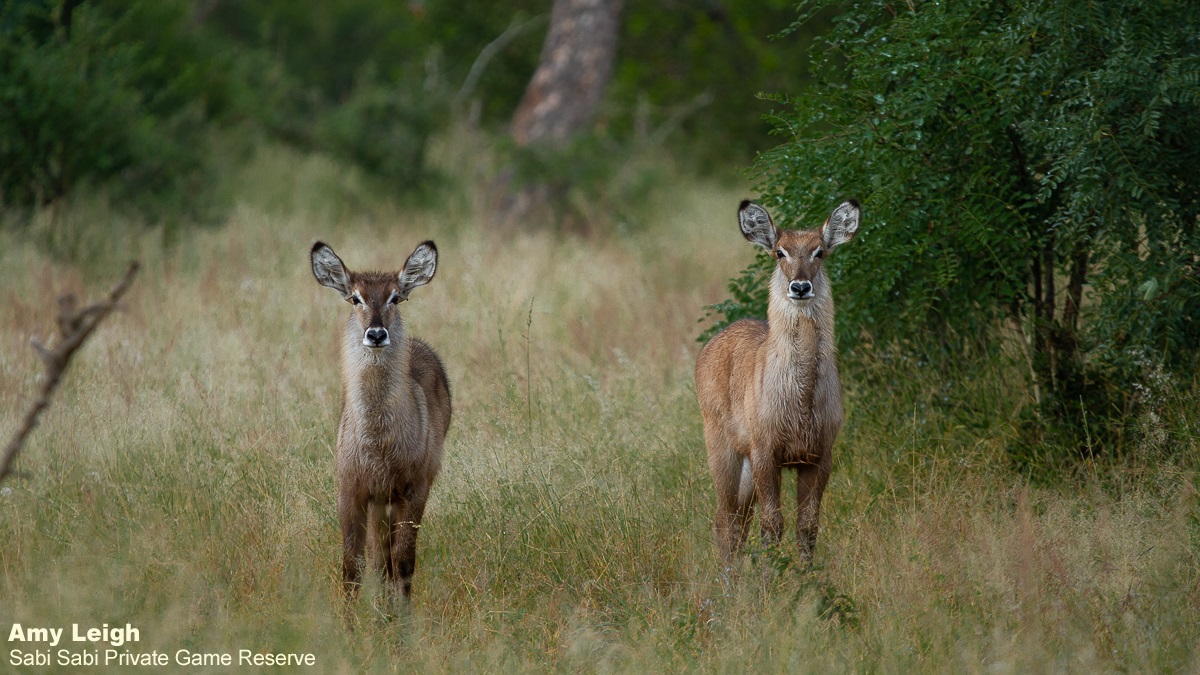 This male wildebeest was keeping a watchful eye on his territory.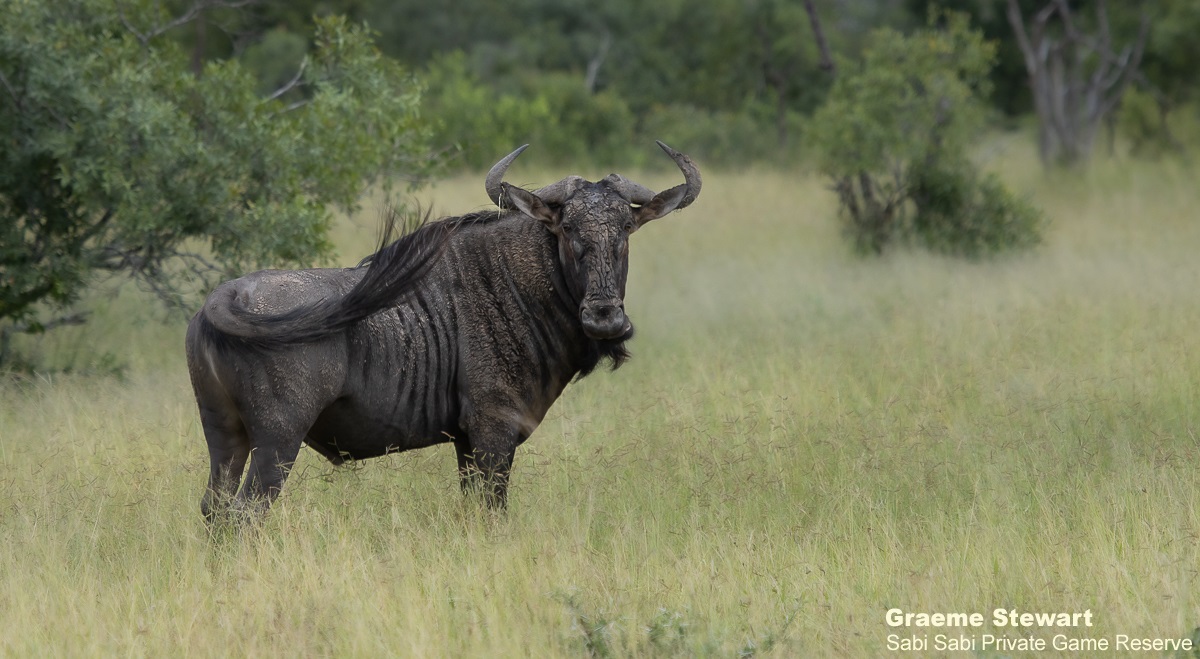 It was a case of being in the right place at the right time for us and this Giant kingfisher.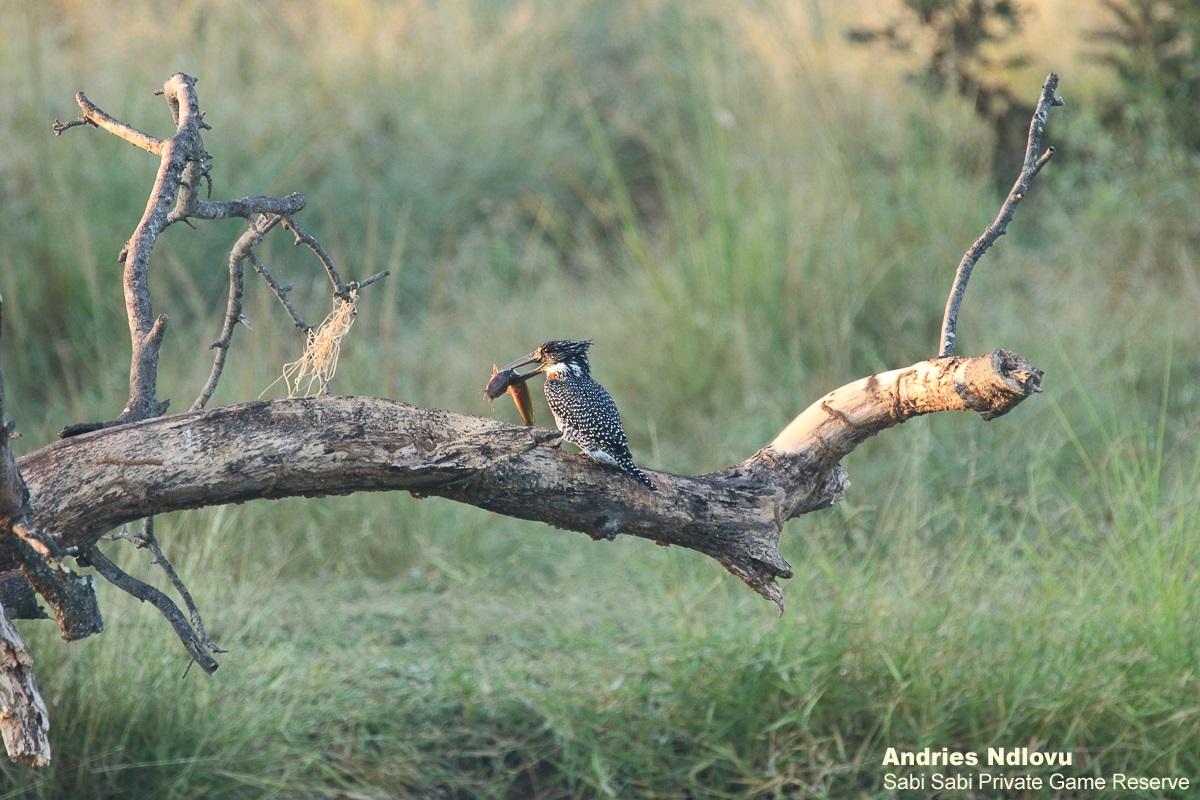 It was beautiful to see this elephant cross a river and play in the water a bit.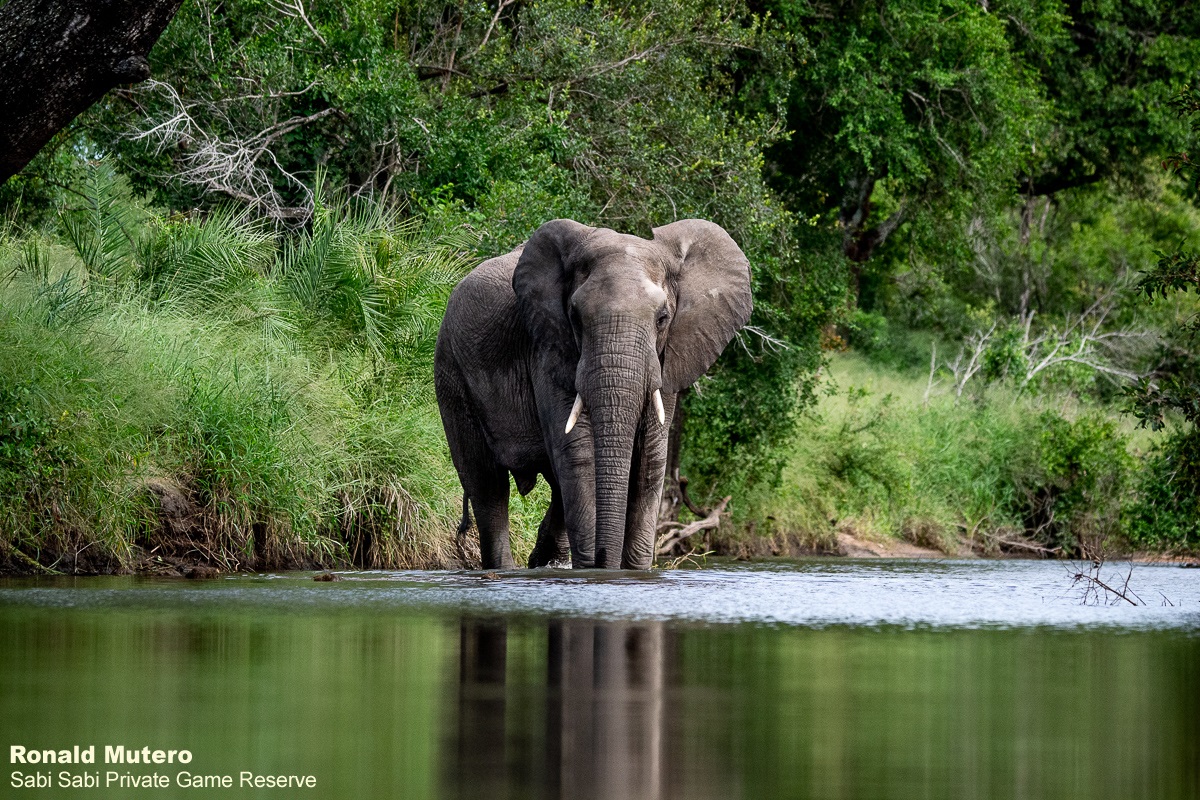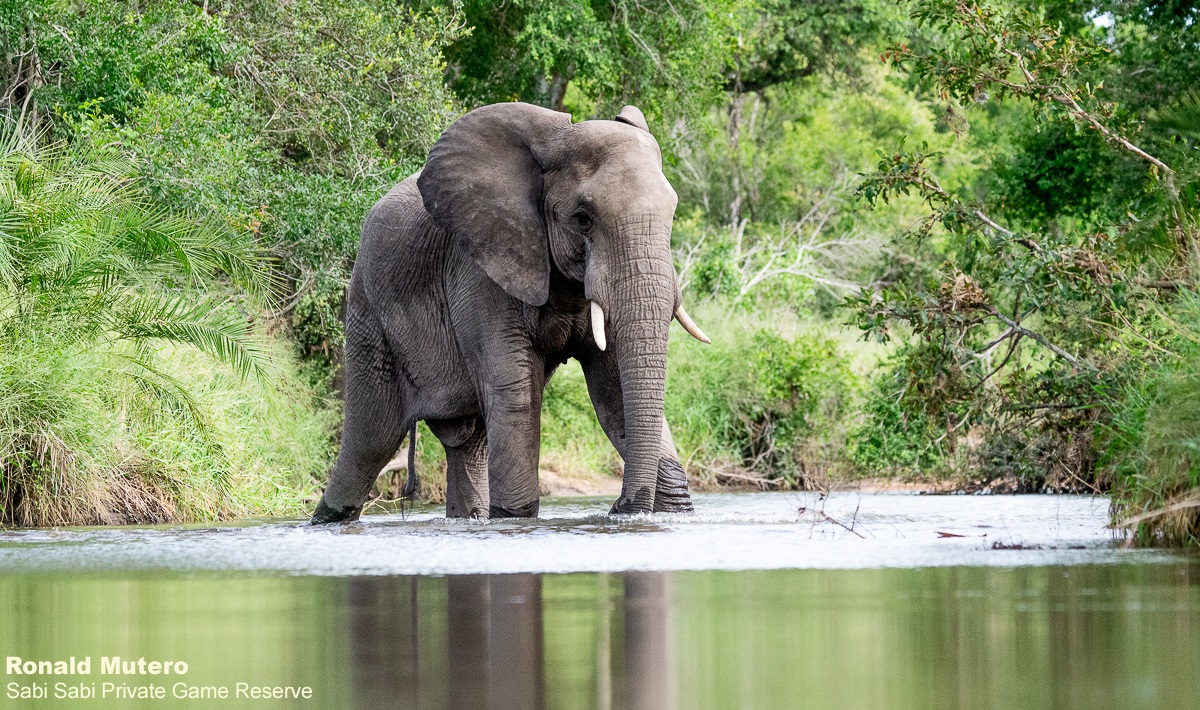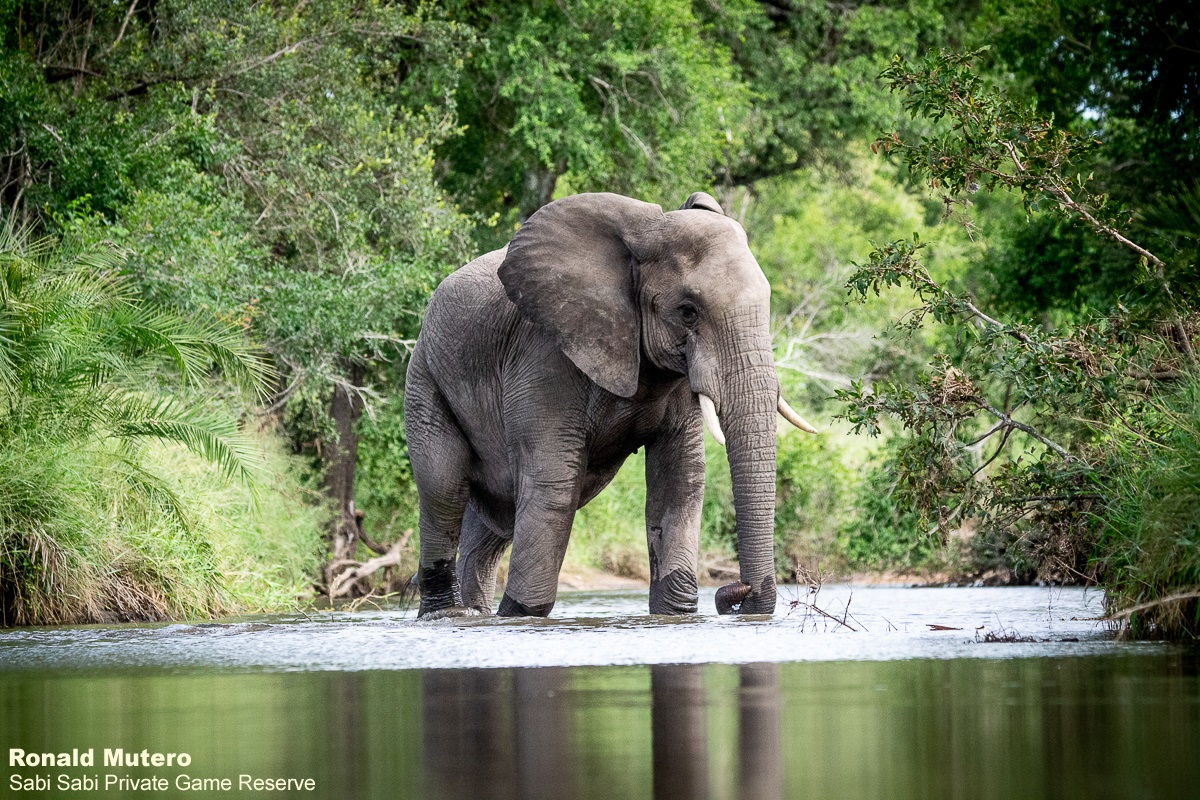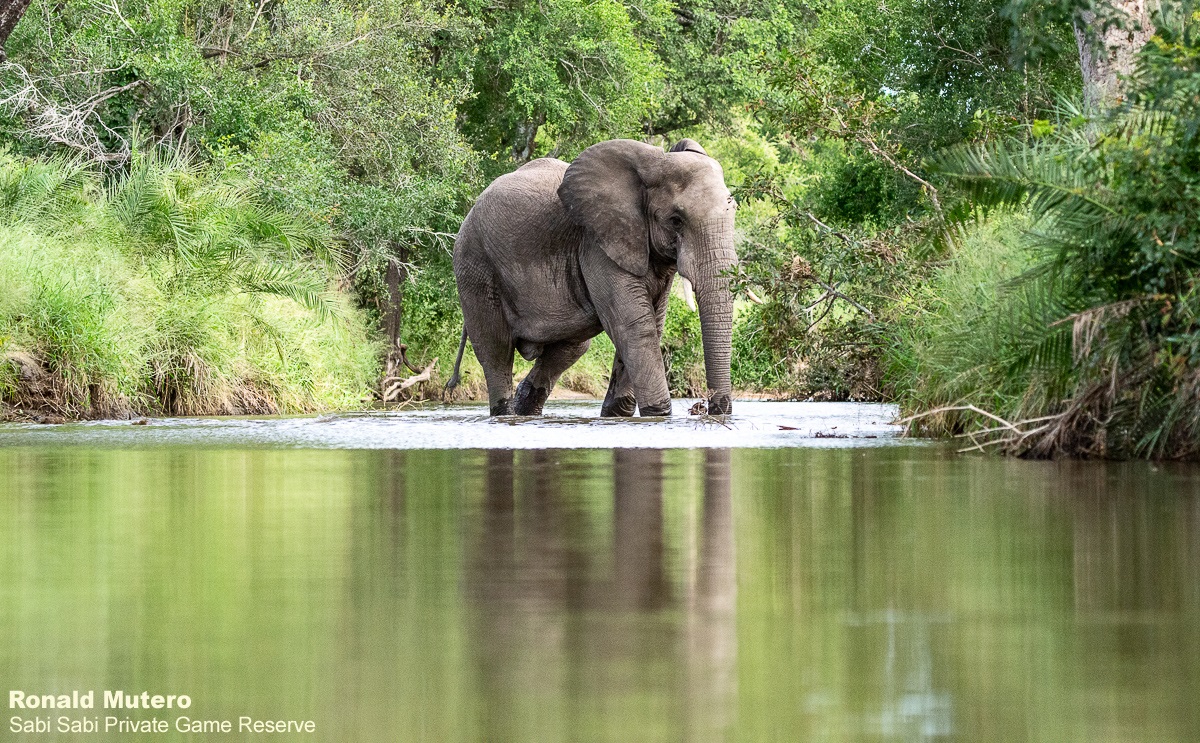 In the cool morning, this vulture was waiting with a patience only a vulture could have.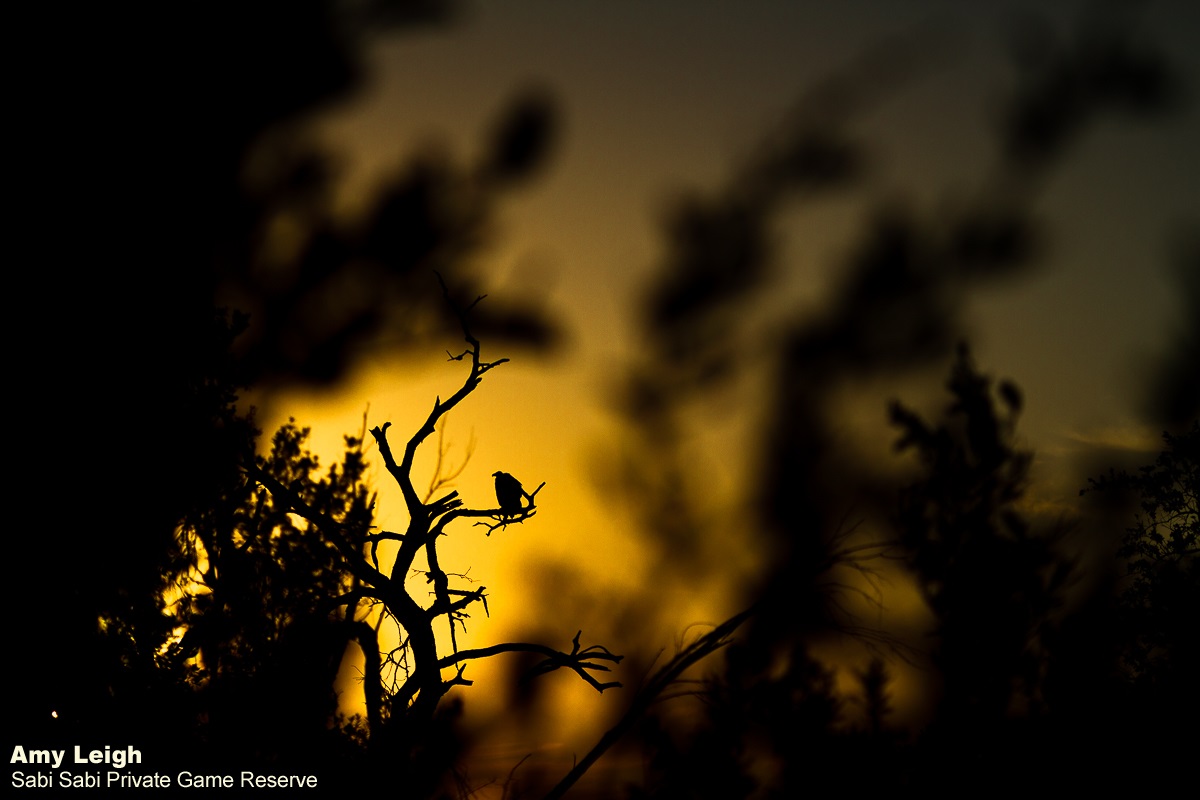 With its partner foraging in the pond below, this Hamerkop took refuge in a nearby dead tree.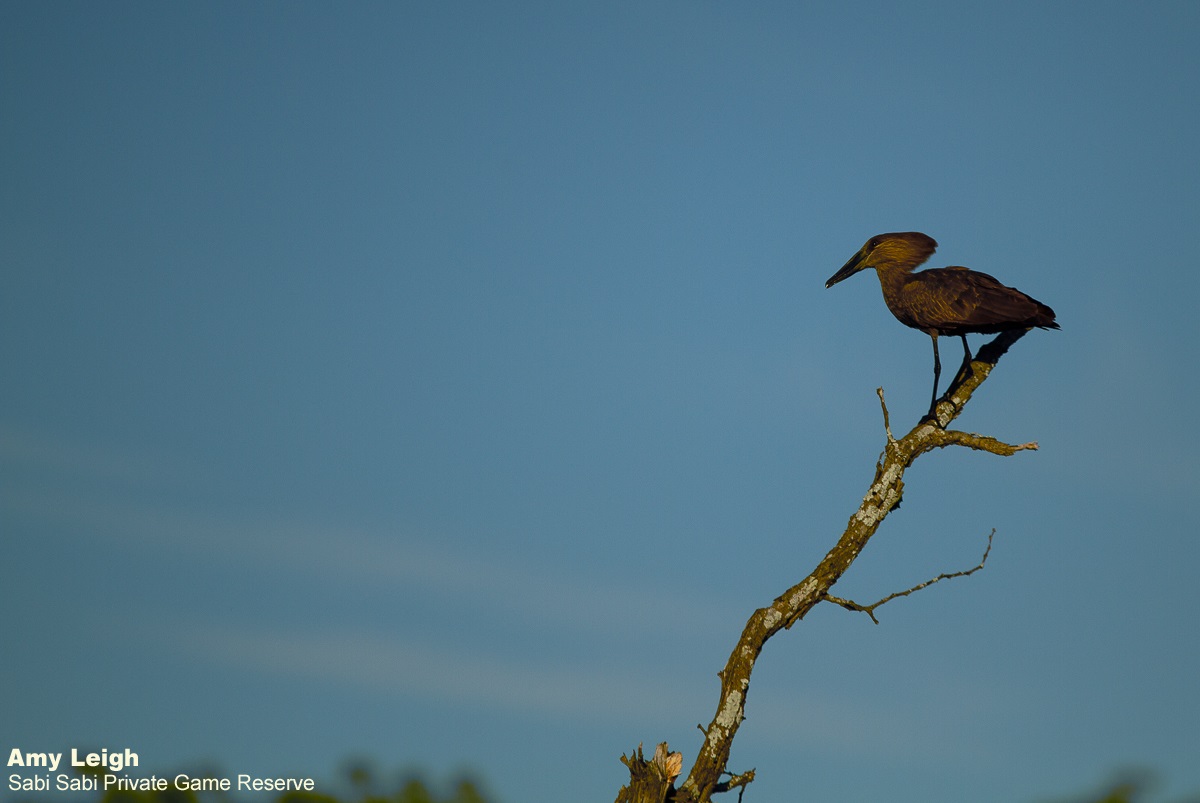 A beautiful sunrise to bring in another hot Lowveld day.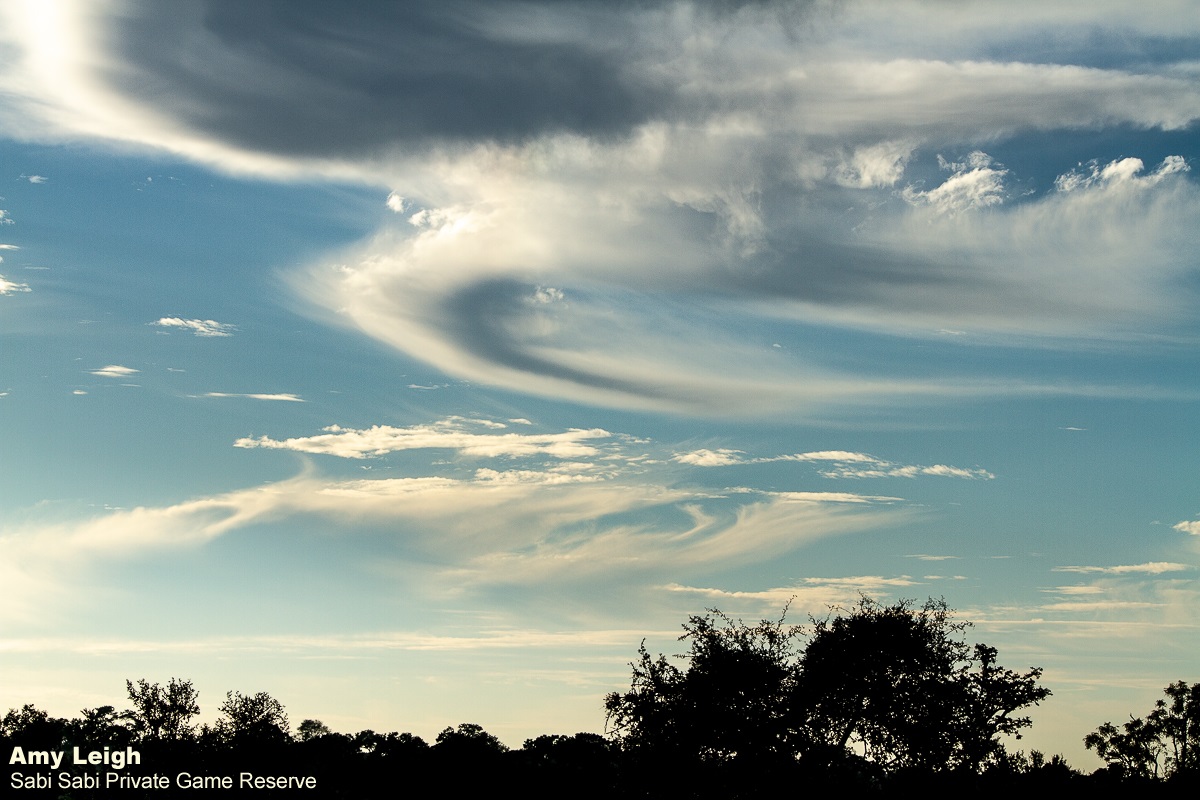 Quality time spent with some large bull elephants, with one of them enjoying a dust bath.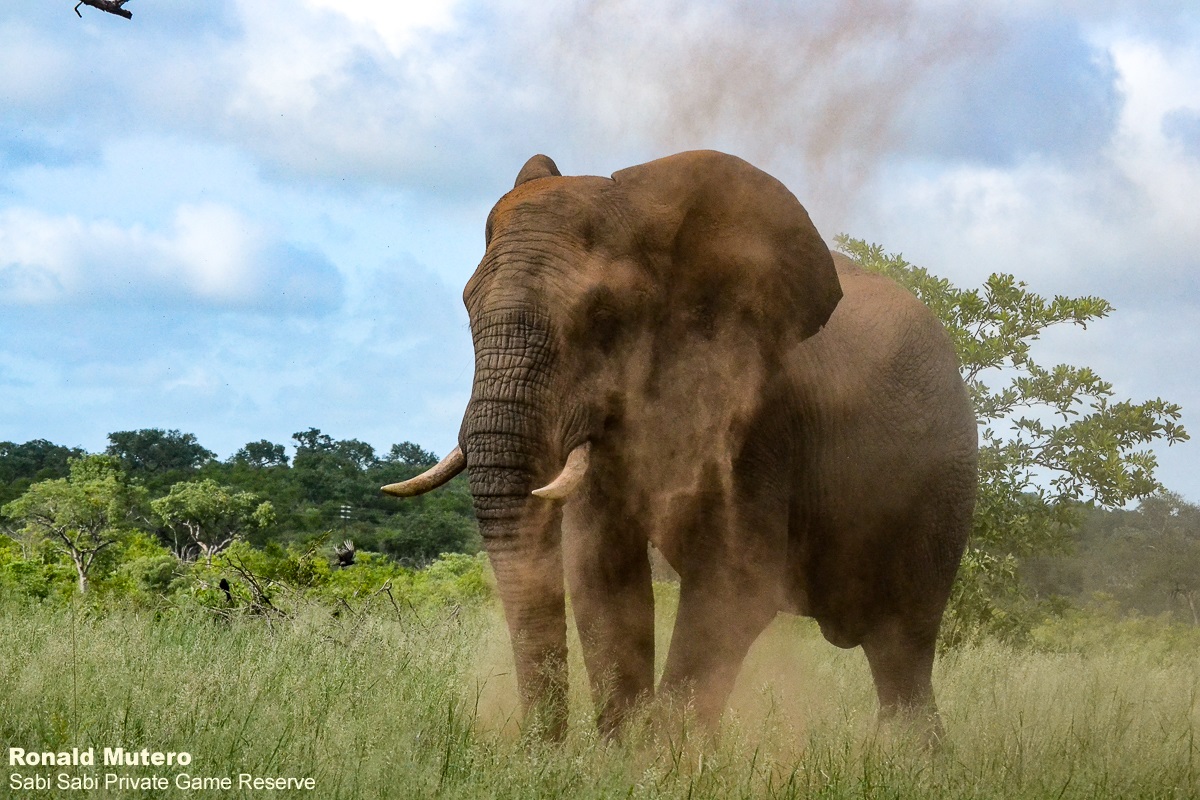 A beautiful Bateleur was perched in a tree, keeping a close eye on the grass below.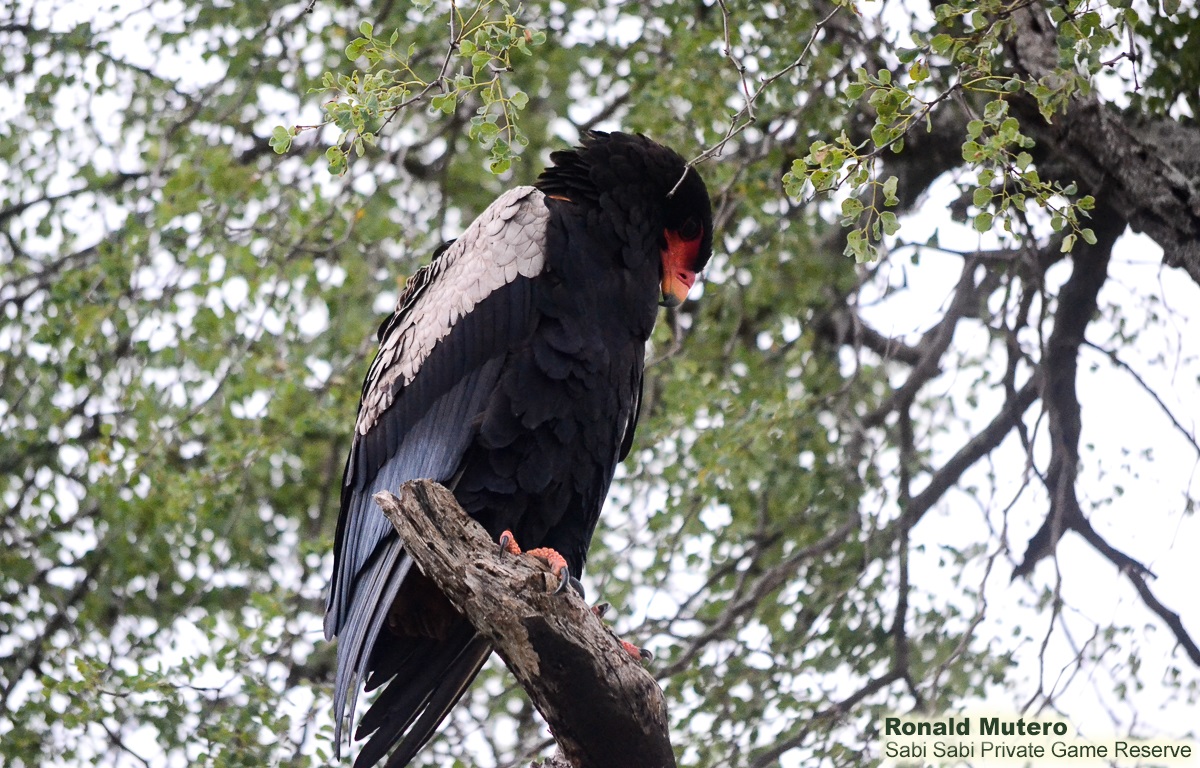 A couple of zebras grazing close to the road in the early morning light.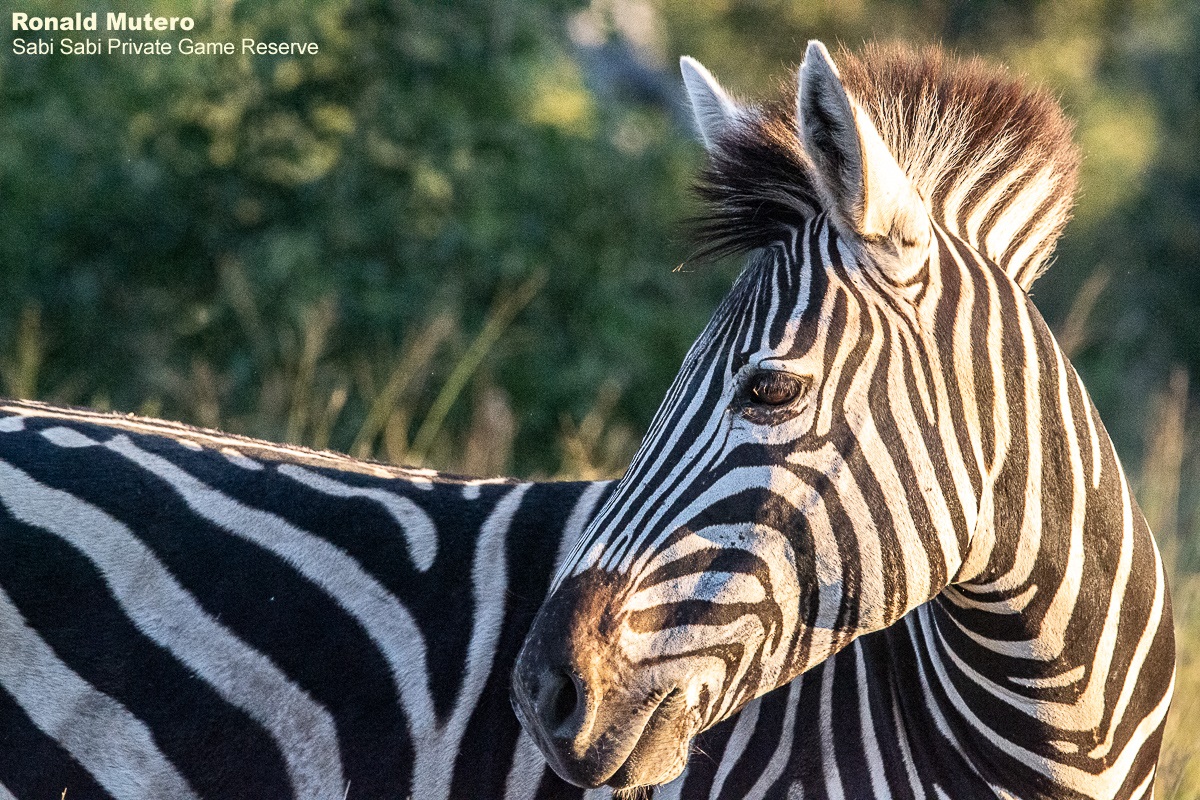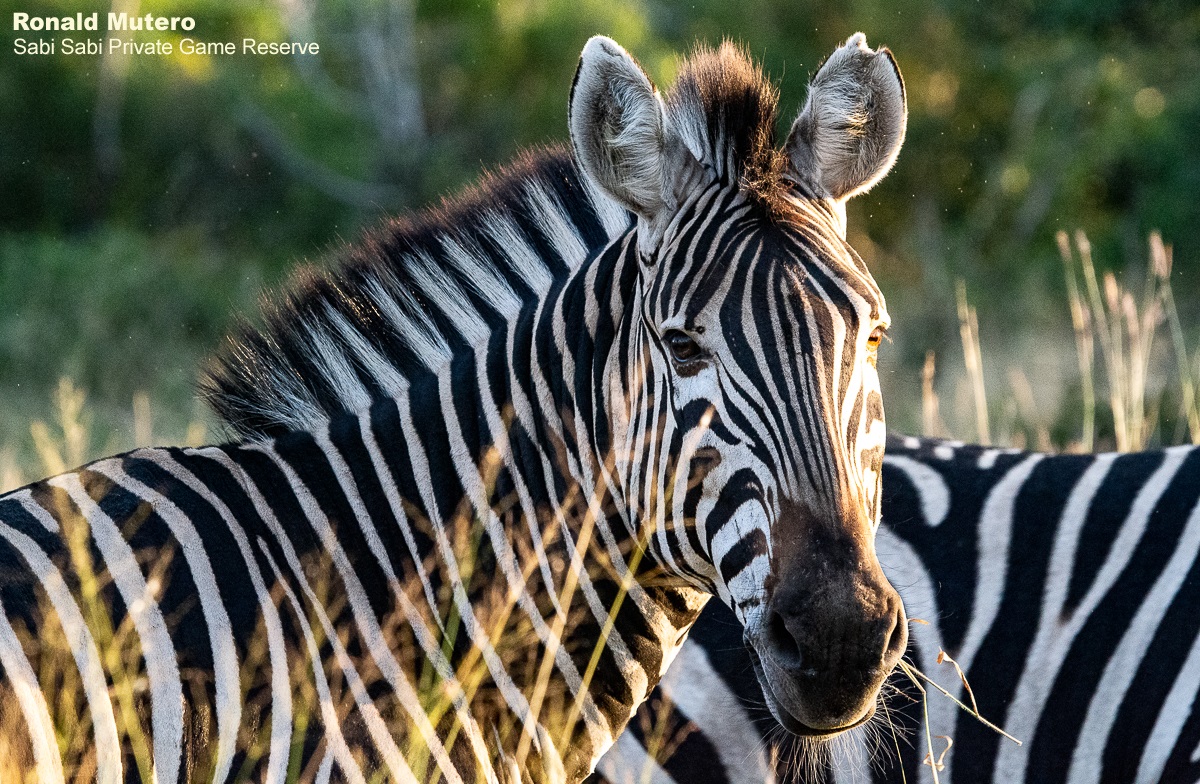 A first-time and special sighting of an African Wood owl for Ronald.  Having often heard its call he was never fortunate enough to spot this stunning owl, until now.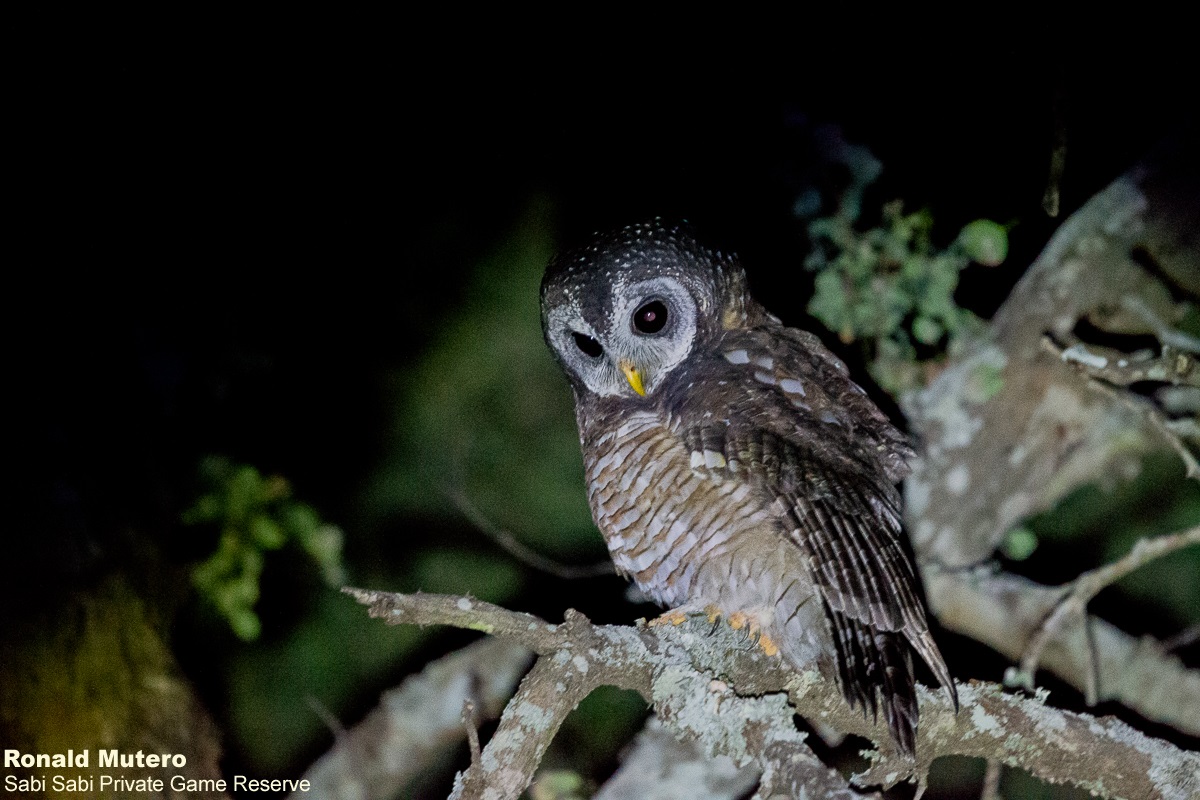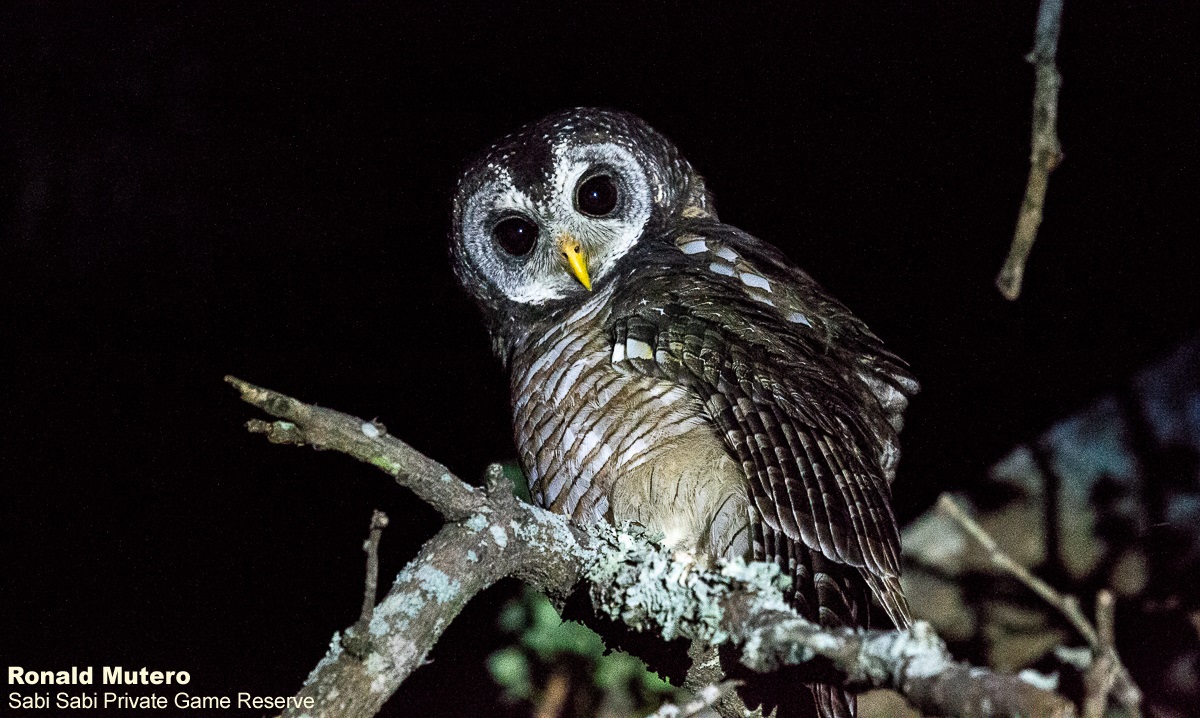 As we made our way back to the lodge, we came across tracks of a female leopard.  It wasn't long before we saw Kigelia lying across the road ahead of us.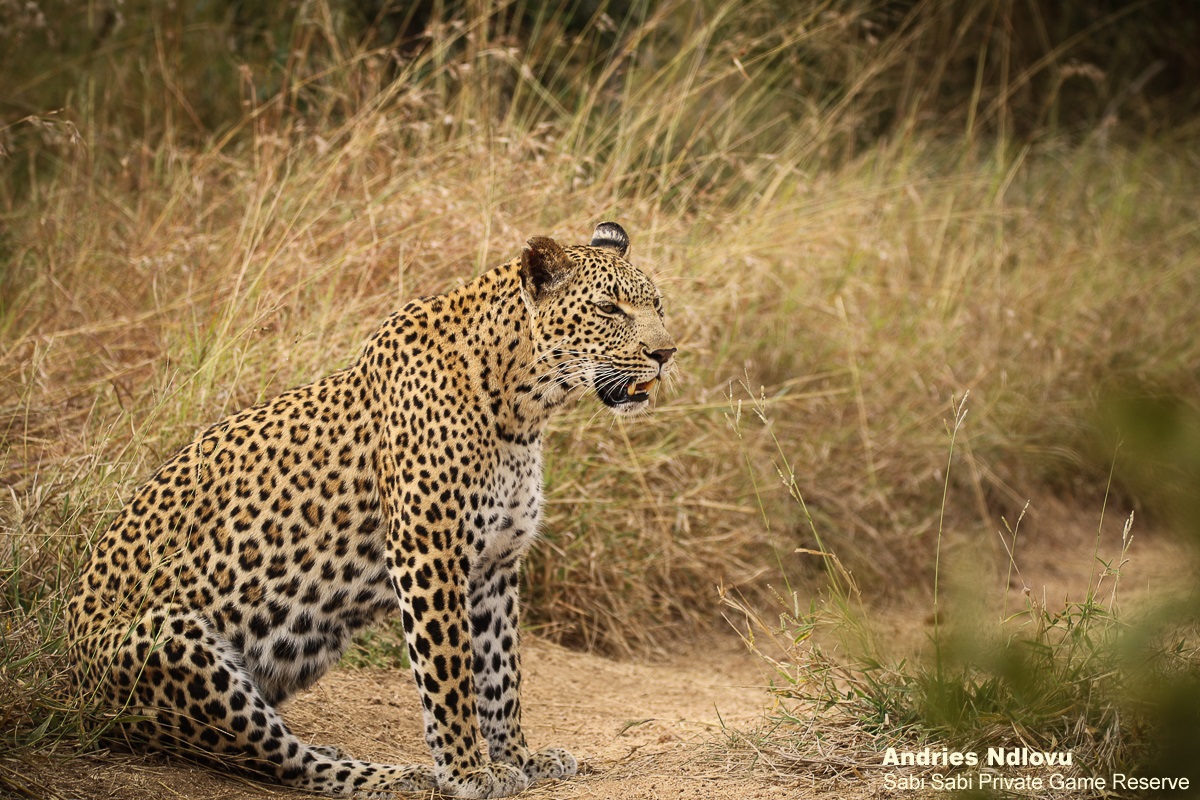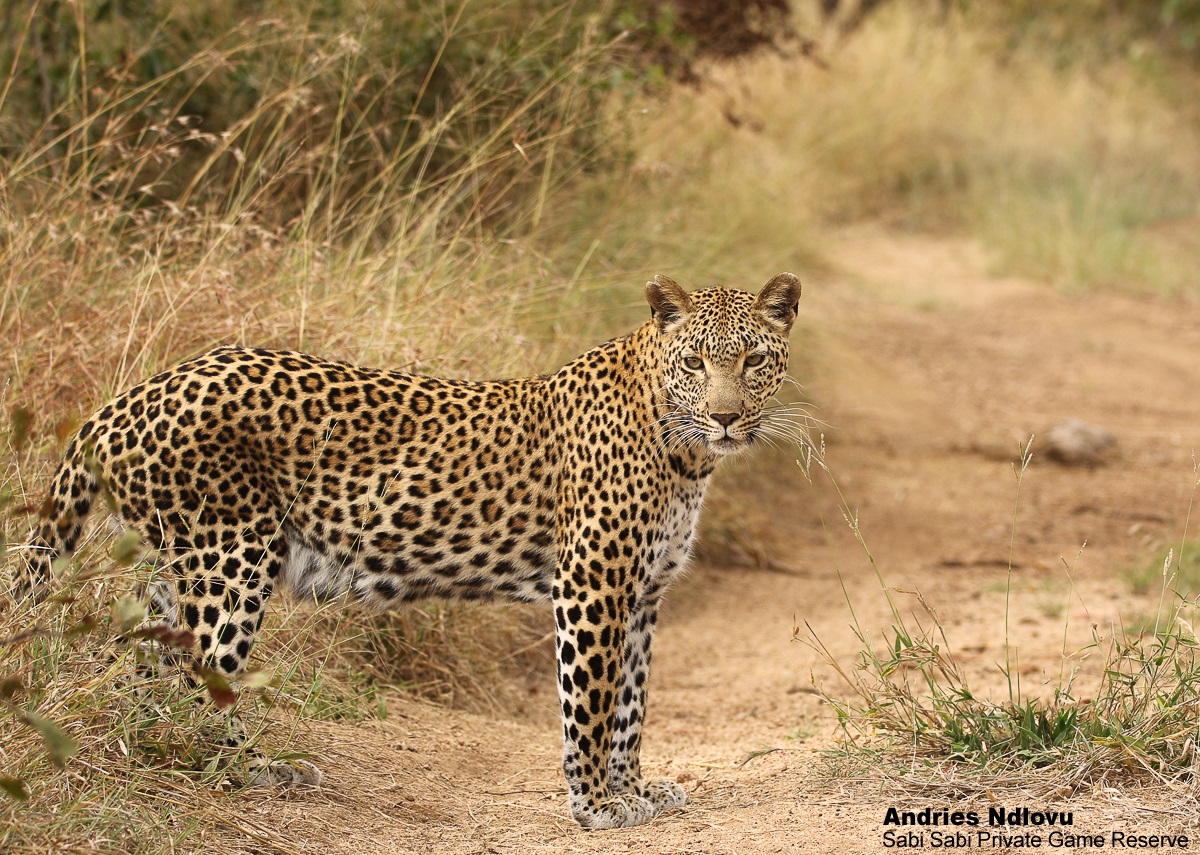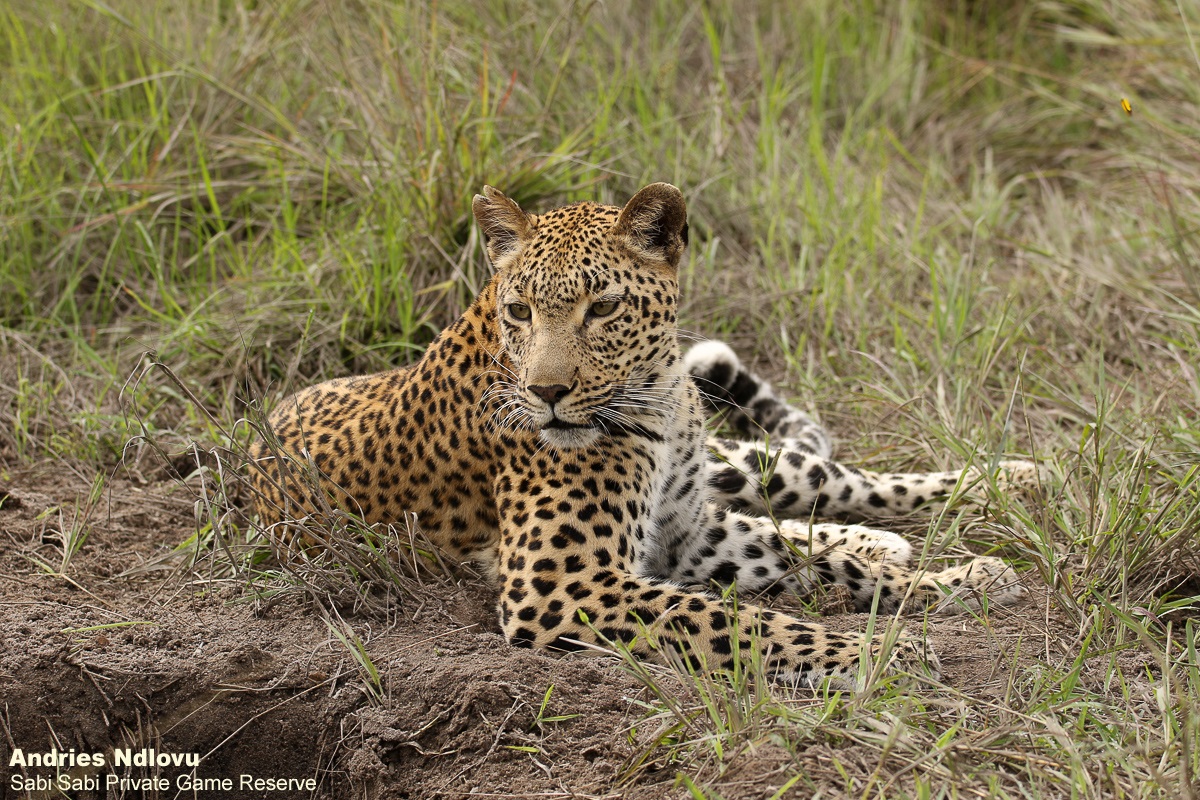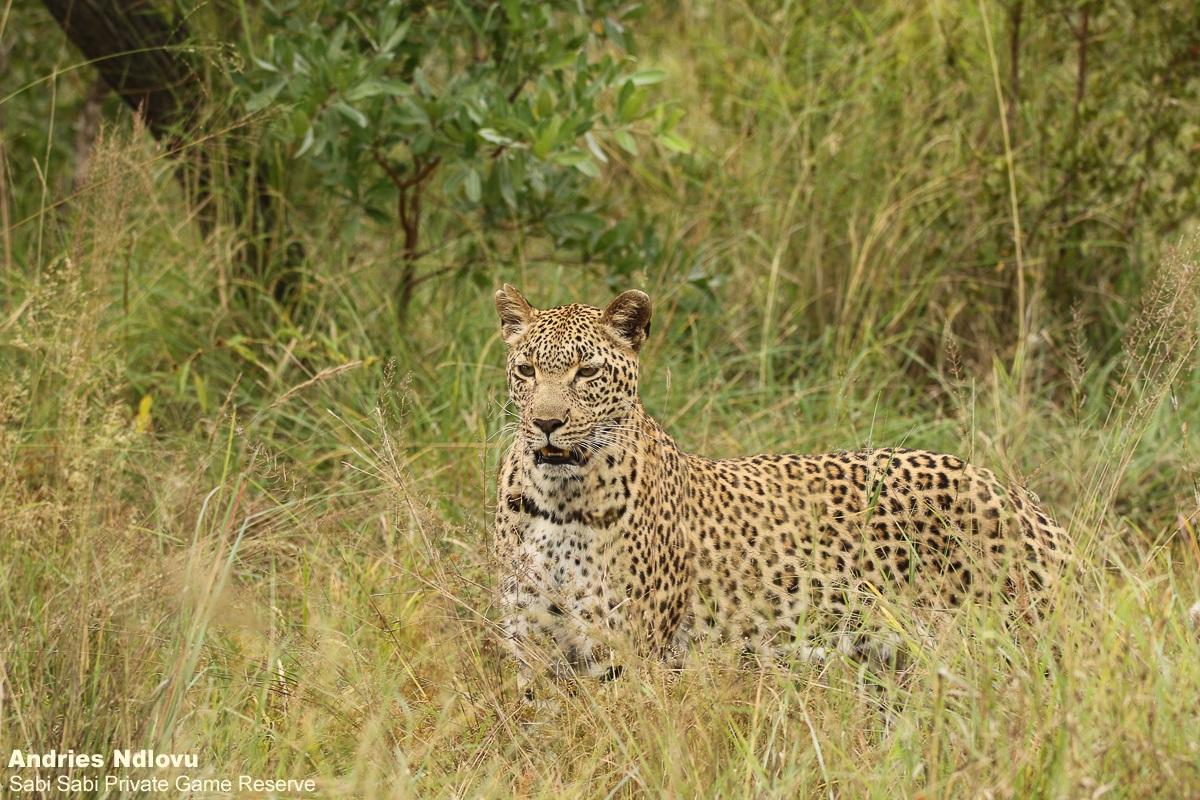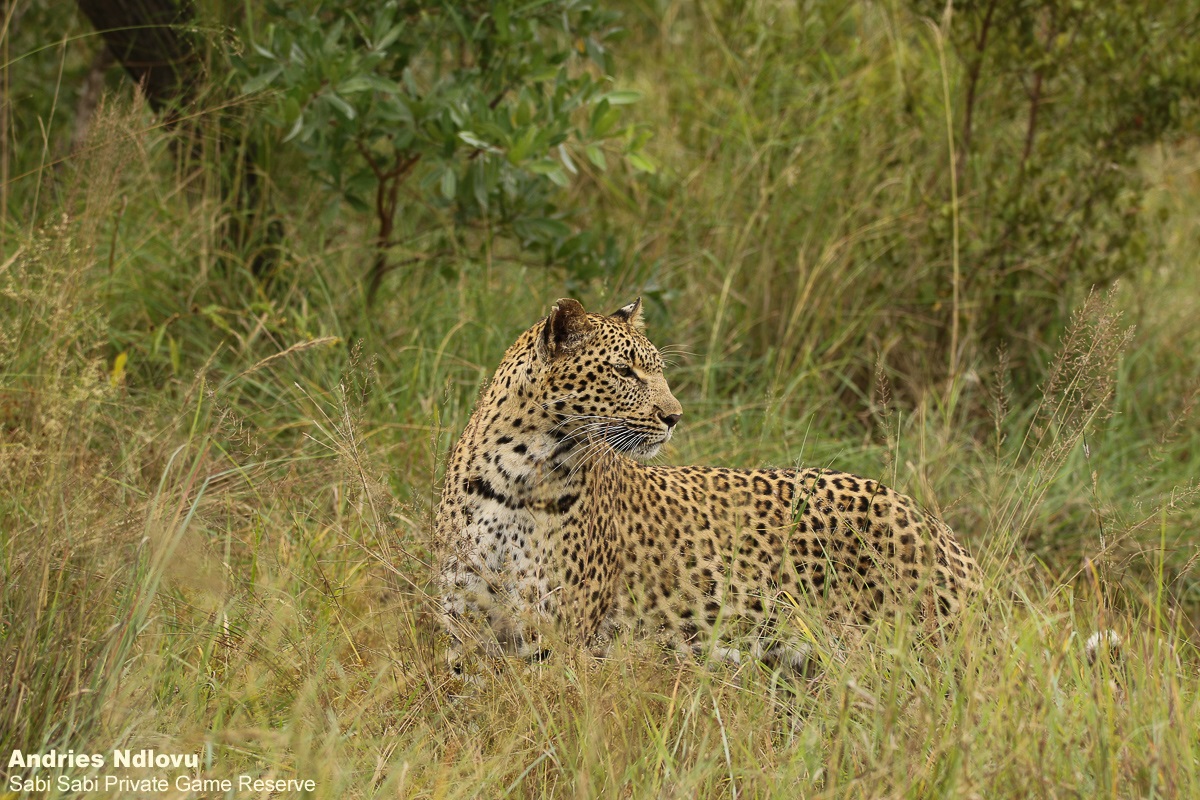 We heard impalas alarm calling from a distance and as we got closer, we caught a glimpse of a female leopard and her cub. We tried to keep up as she moved in the tall grass along the riverbed and eventually found the cub hiding in a thicket. Ntsumi had obviously left her cub while she went to hunt, so we left the cub and returned later to find mom and cub together again.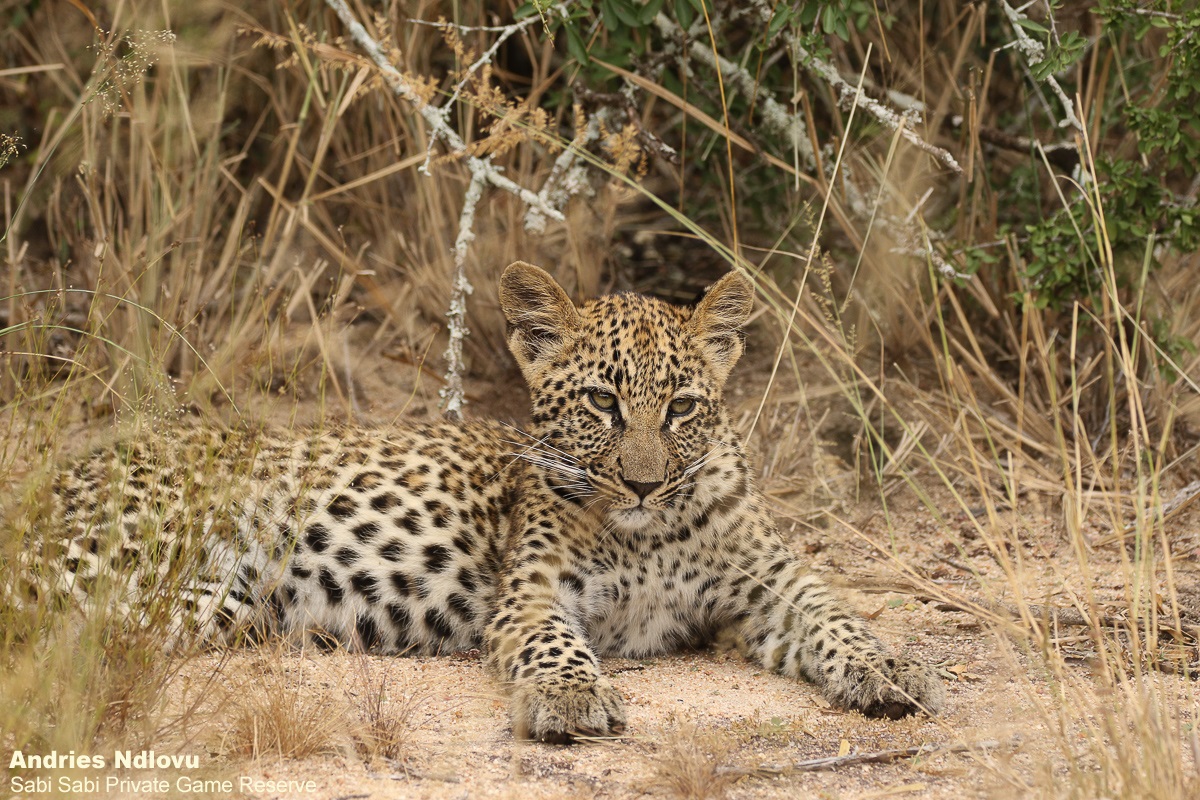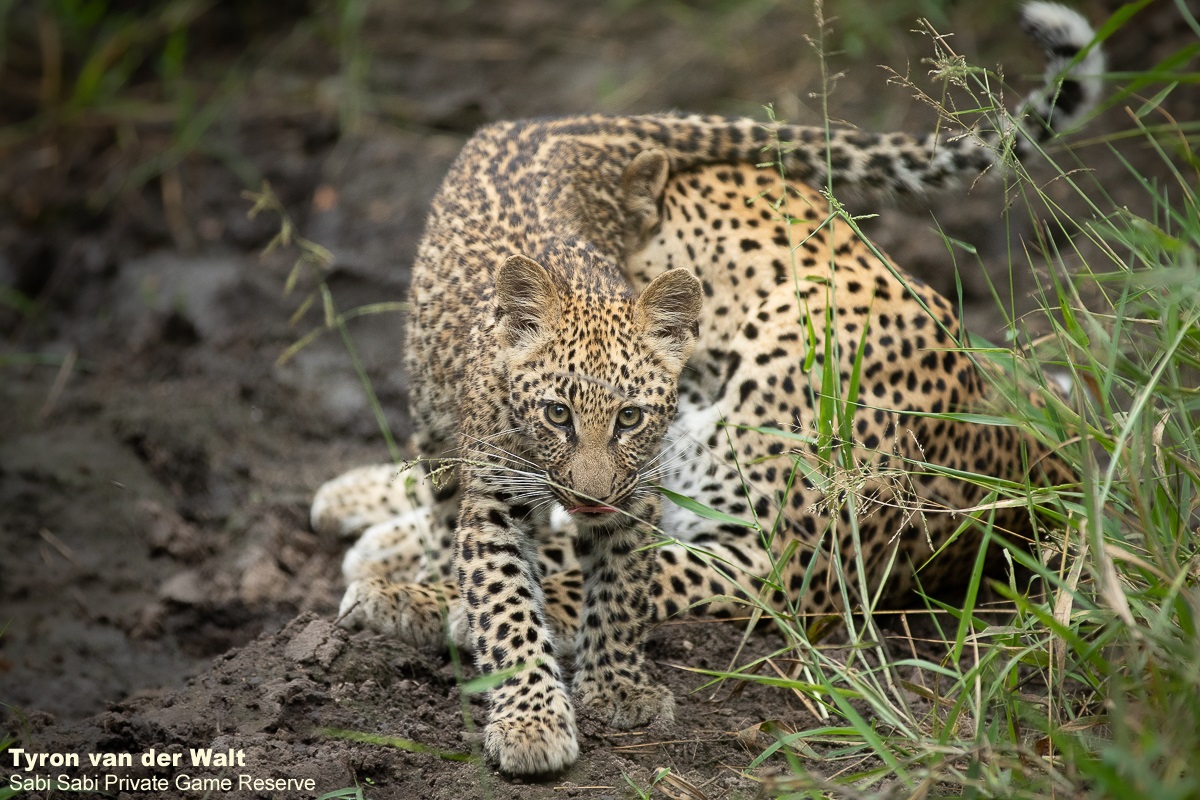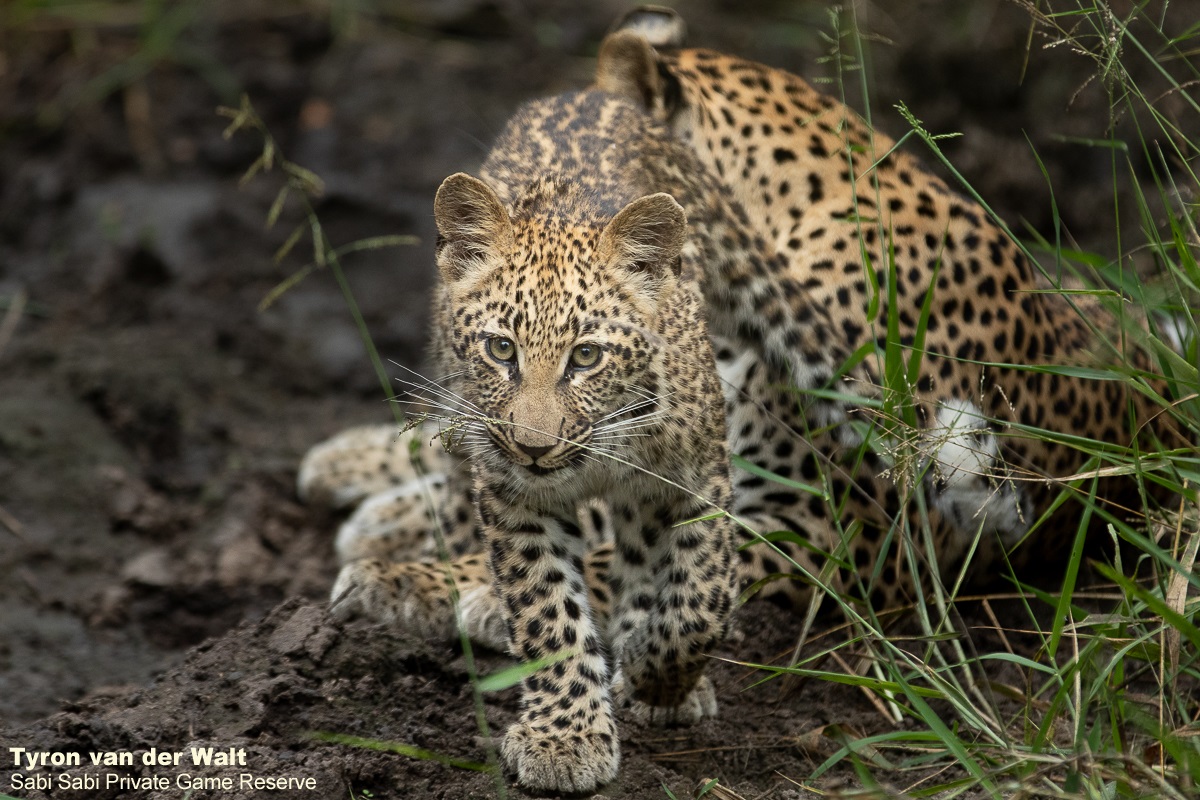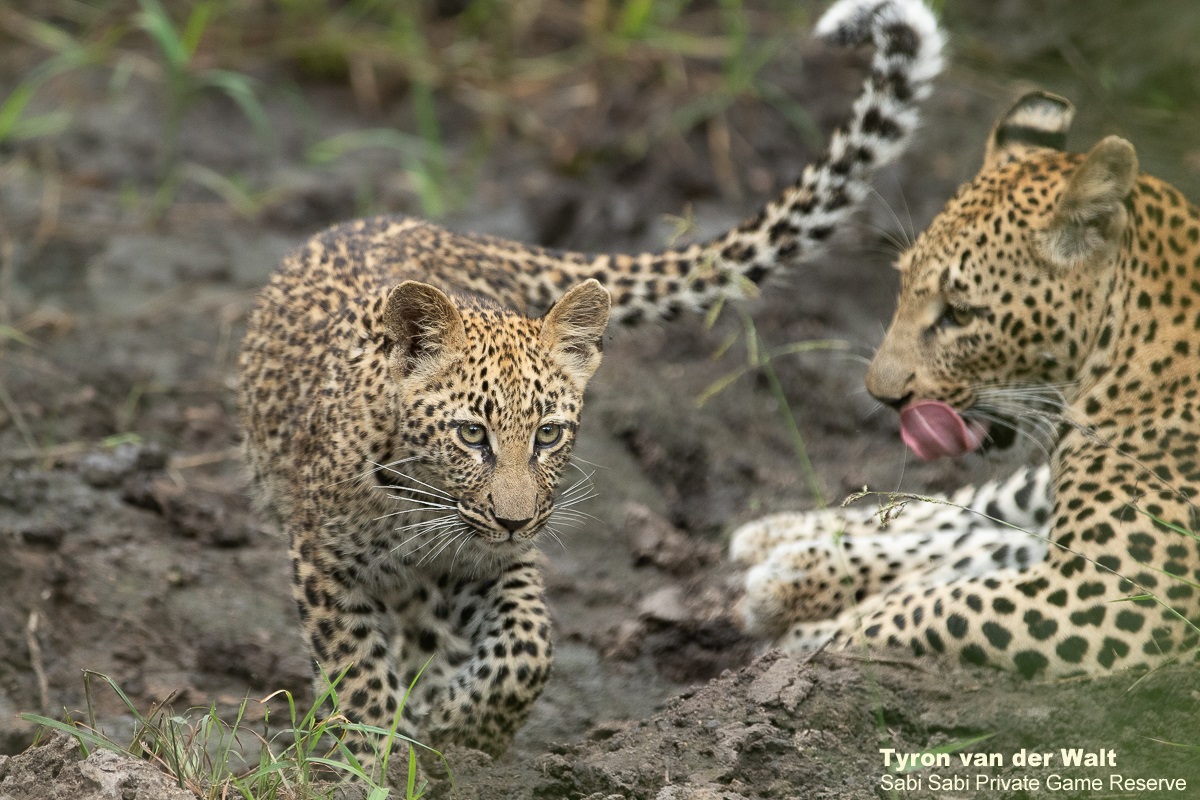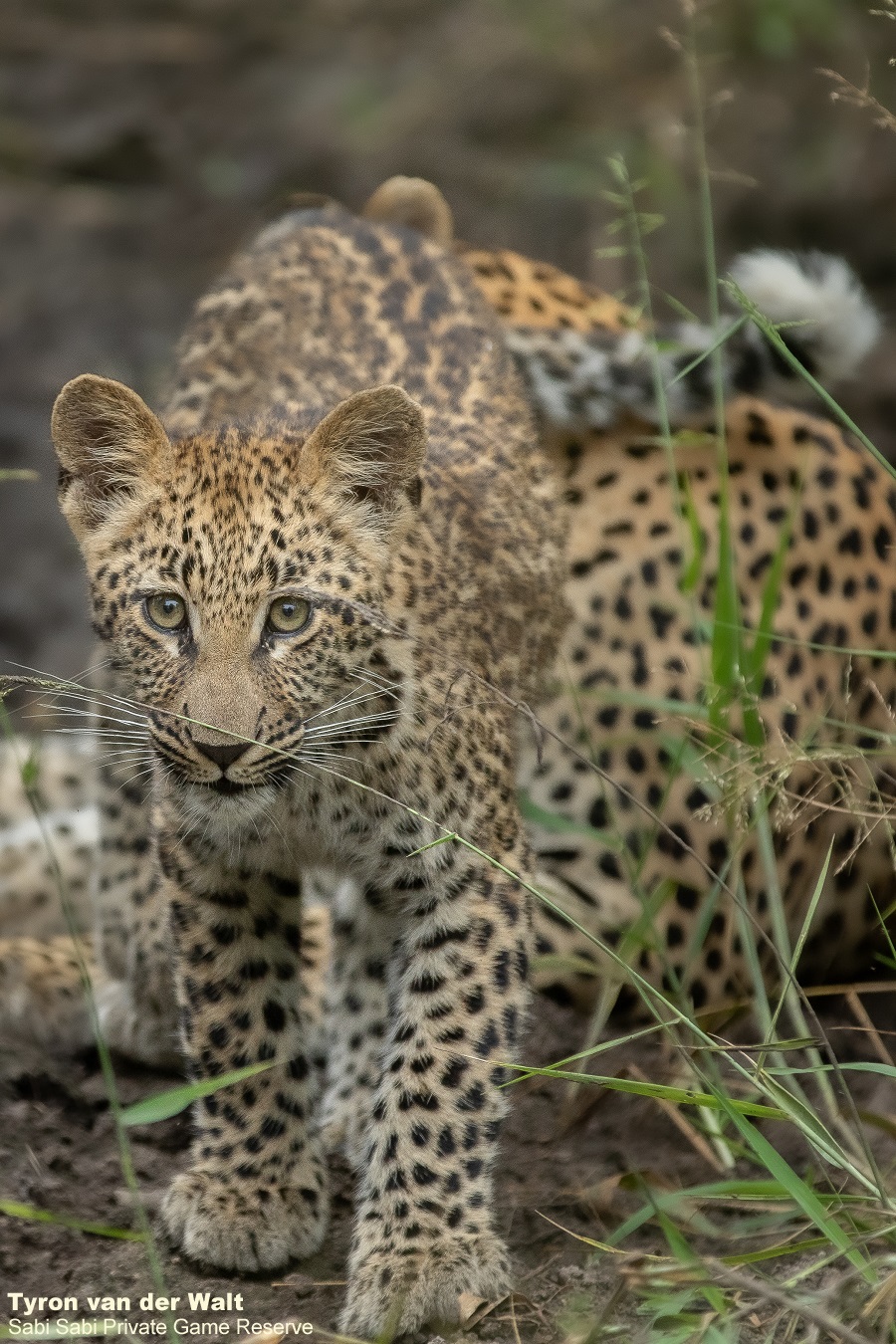 The following day, alarm calls from a Spotted Eagle-owl alerted us to a predator in the area, and again, we came across Ntsumi.  She was lying on an exposed granite rock absorbing the last bit of warmth from the dark rock.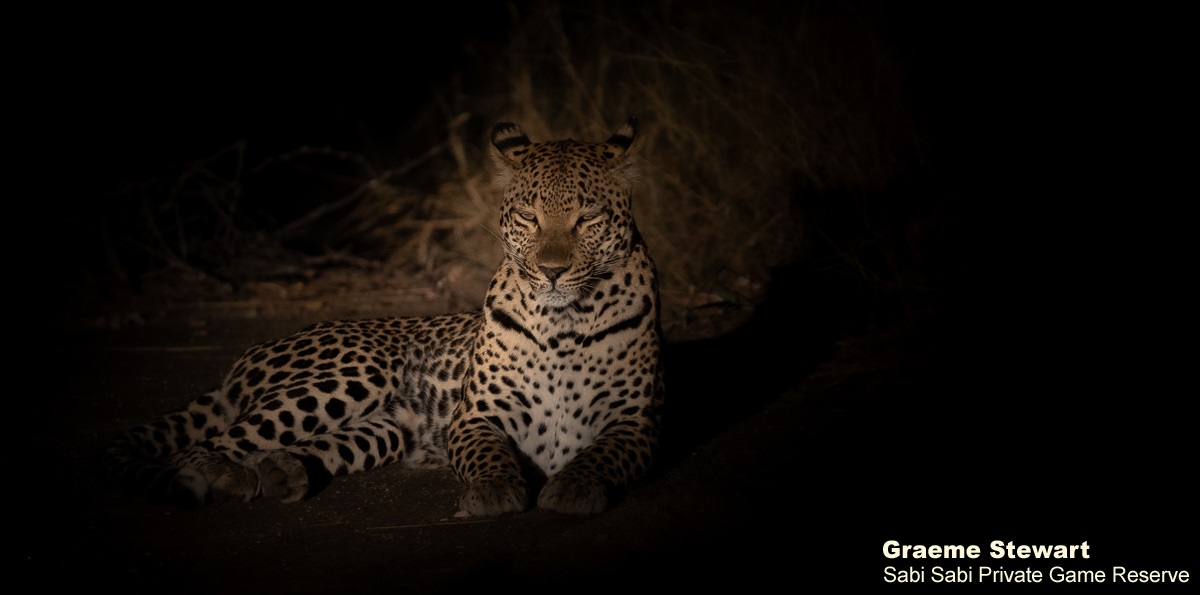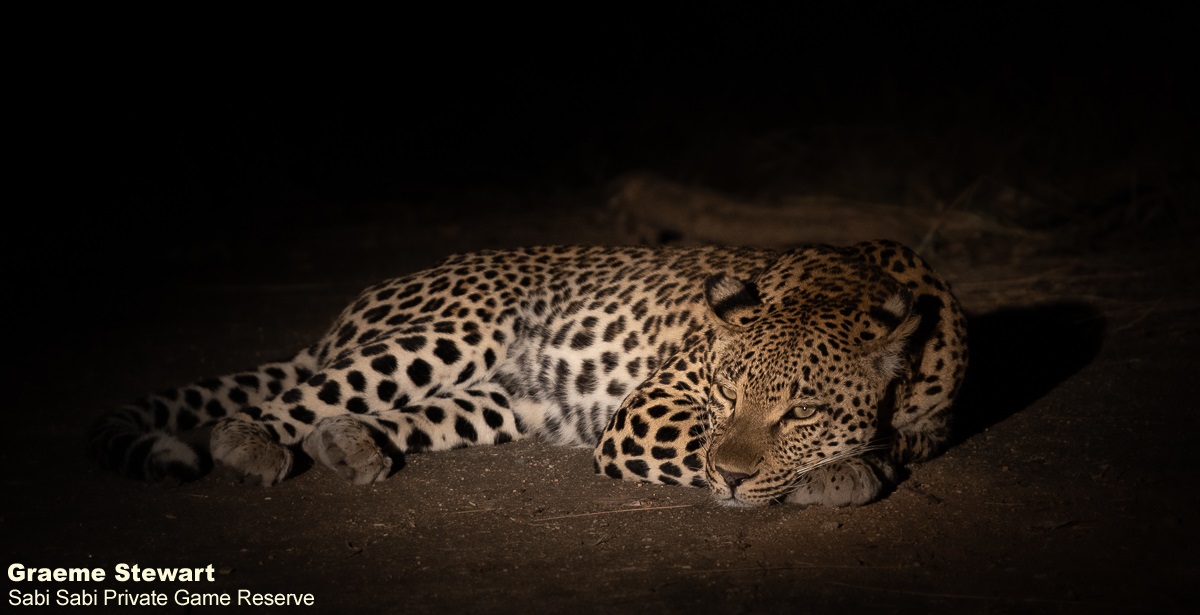 The White Dam male leopard was moving through the long grass in search of unsuspecting prey.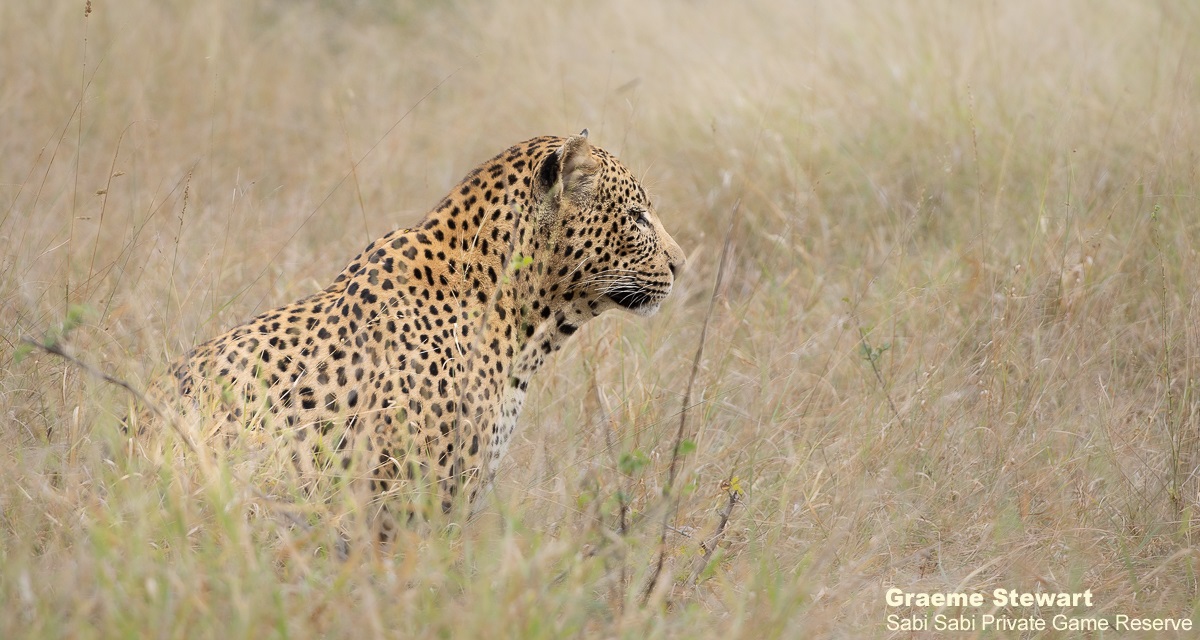 He was clearly successful, as the following day we saw him with a full belly and after a long walk, he rested in some soft grass.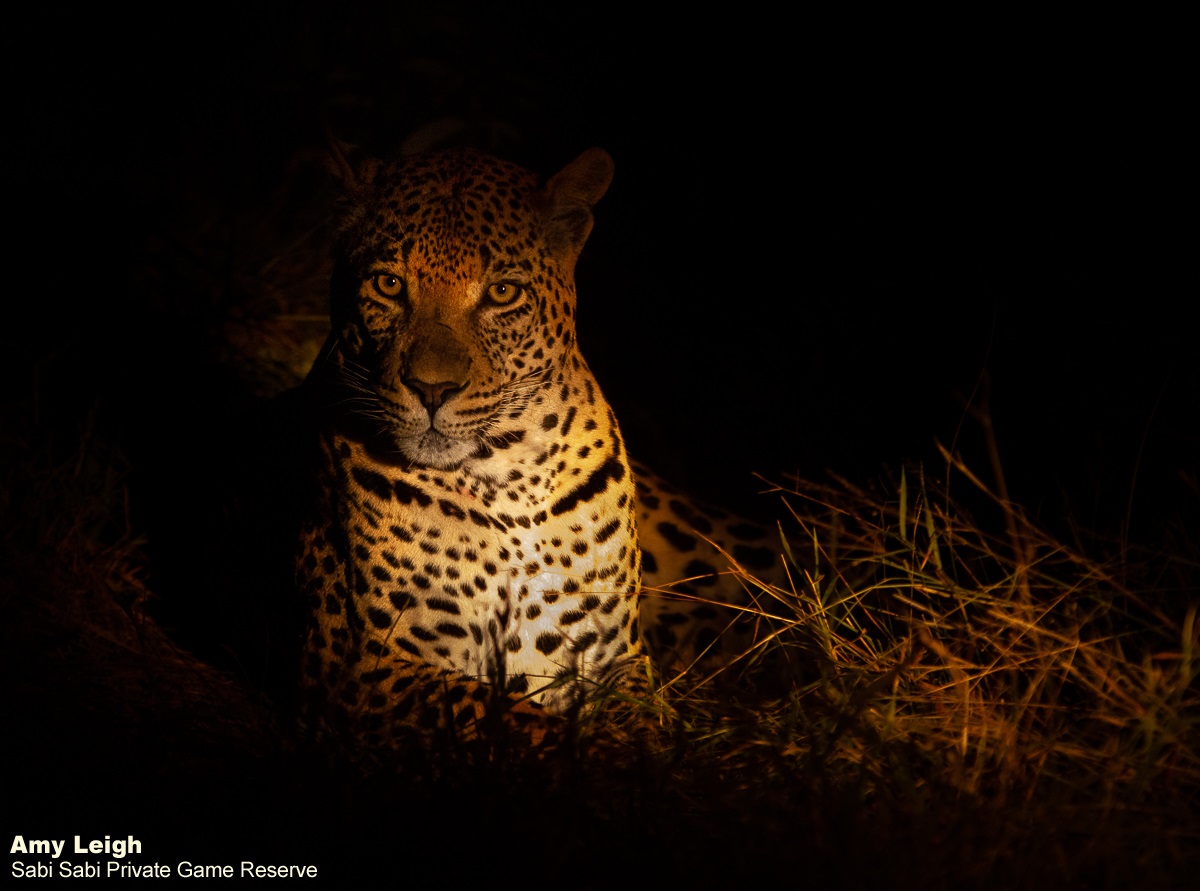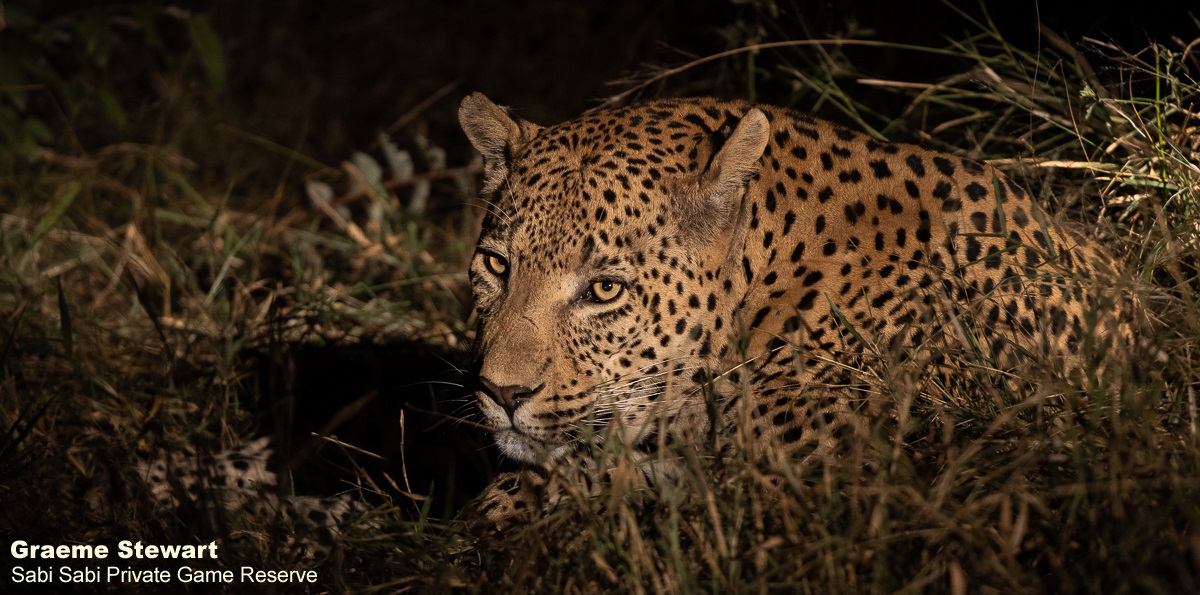 Amy came across two dominant male leopards in separate sightings whilst out on safari.
The first male leopard, Nweti, went from sleeping soundly in the long grass to swiftly walking along the road with purpose in his step, marking regularly as he went.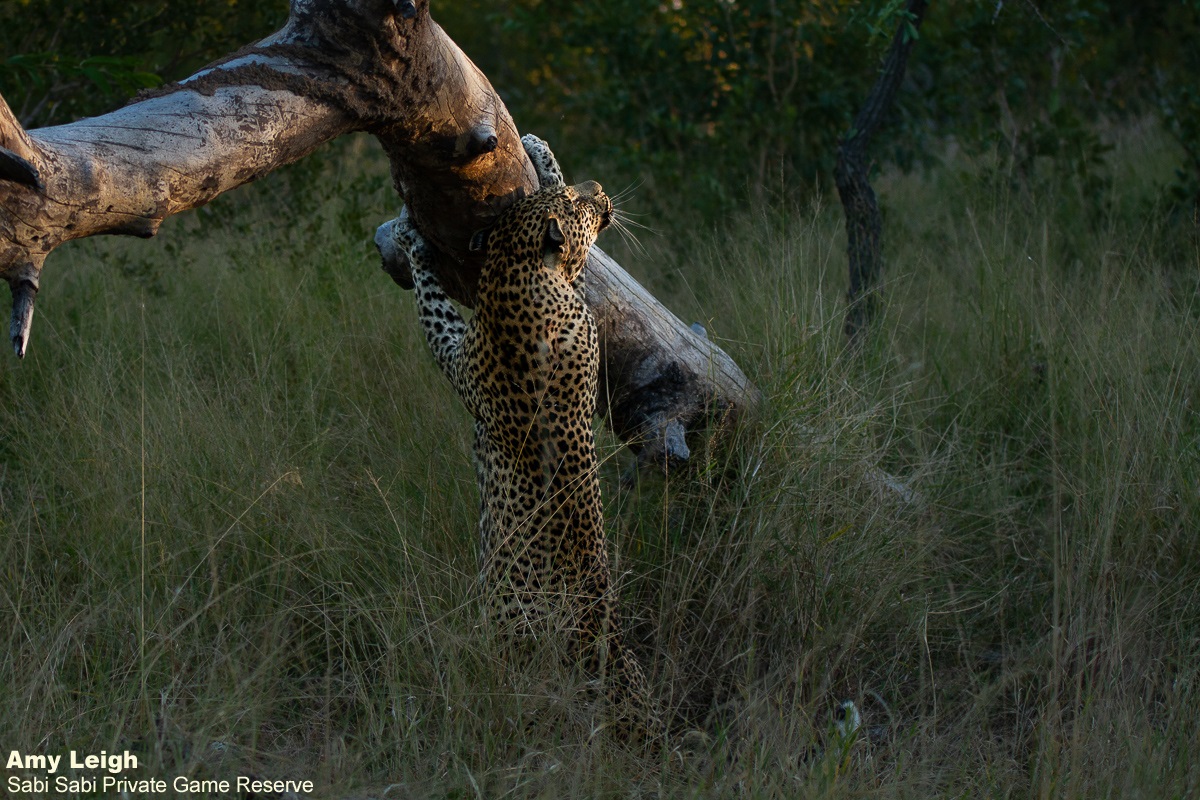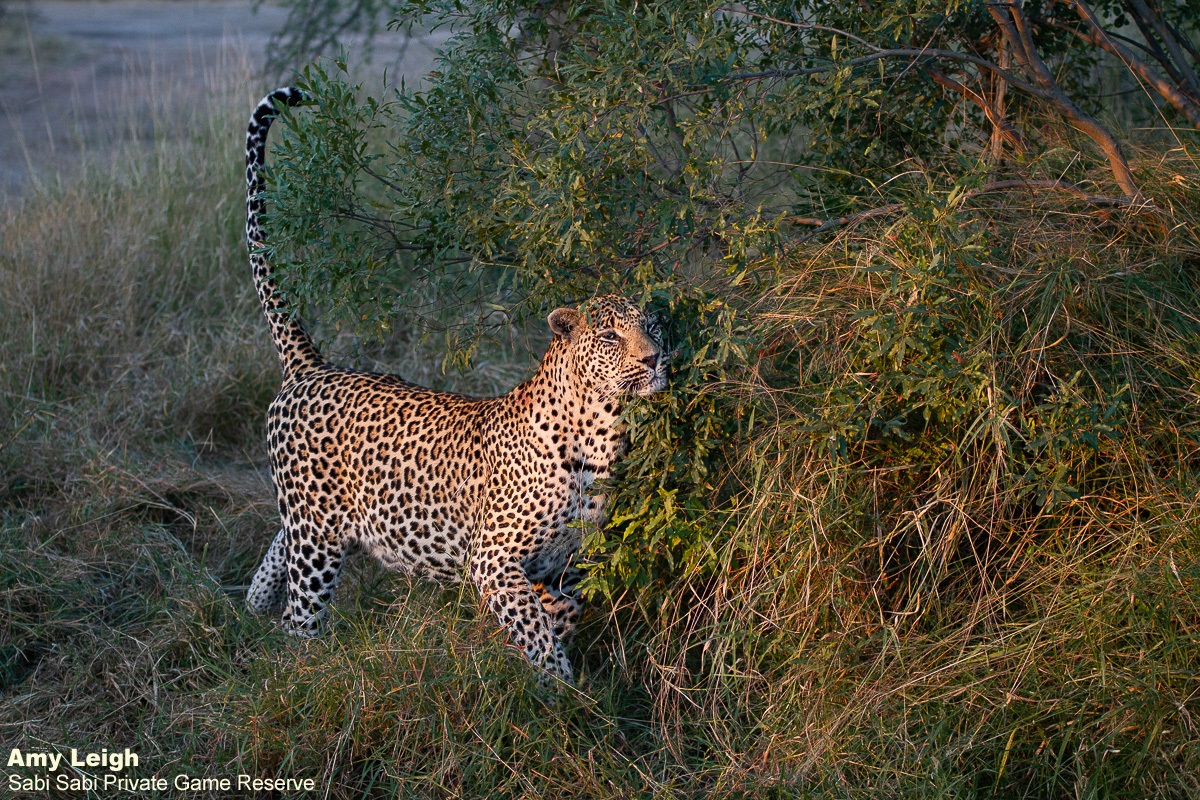 Later Amy heard a squirrel furiously alarm calling, which led to her finding this older male resting in the warm morning sun.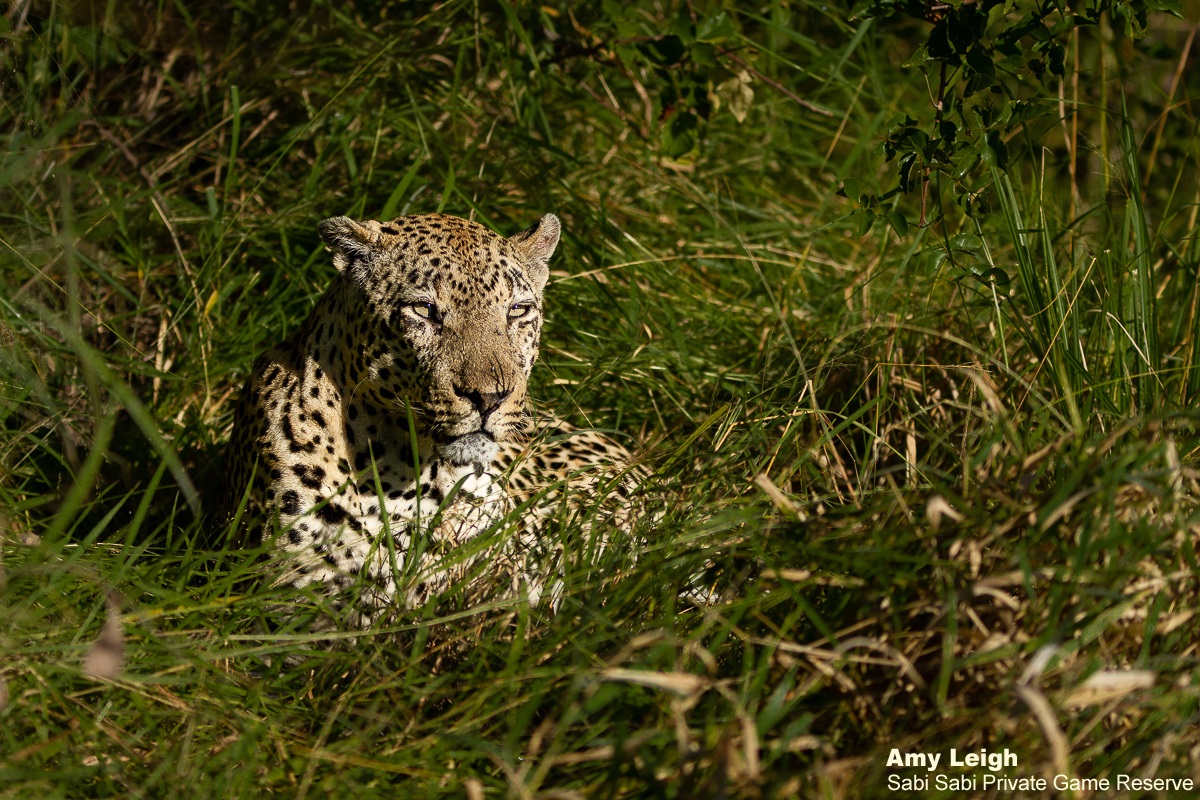 After some tracking, we found him with a buffalo calf kill stashed in the bush.  He eventually dragged it for quite a distance and secured it up a tree.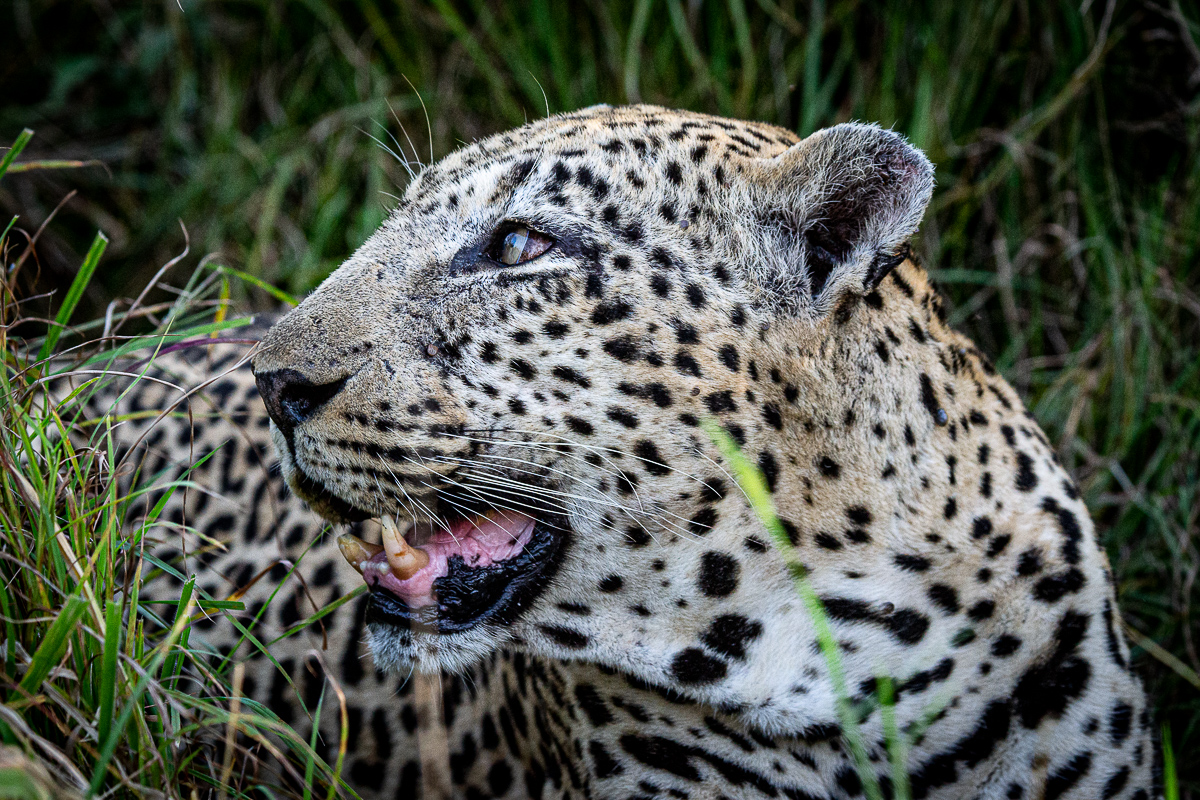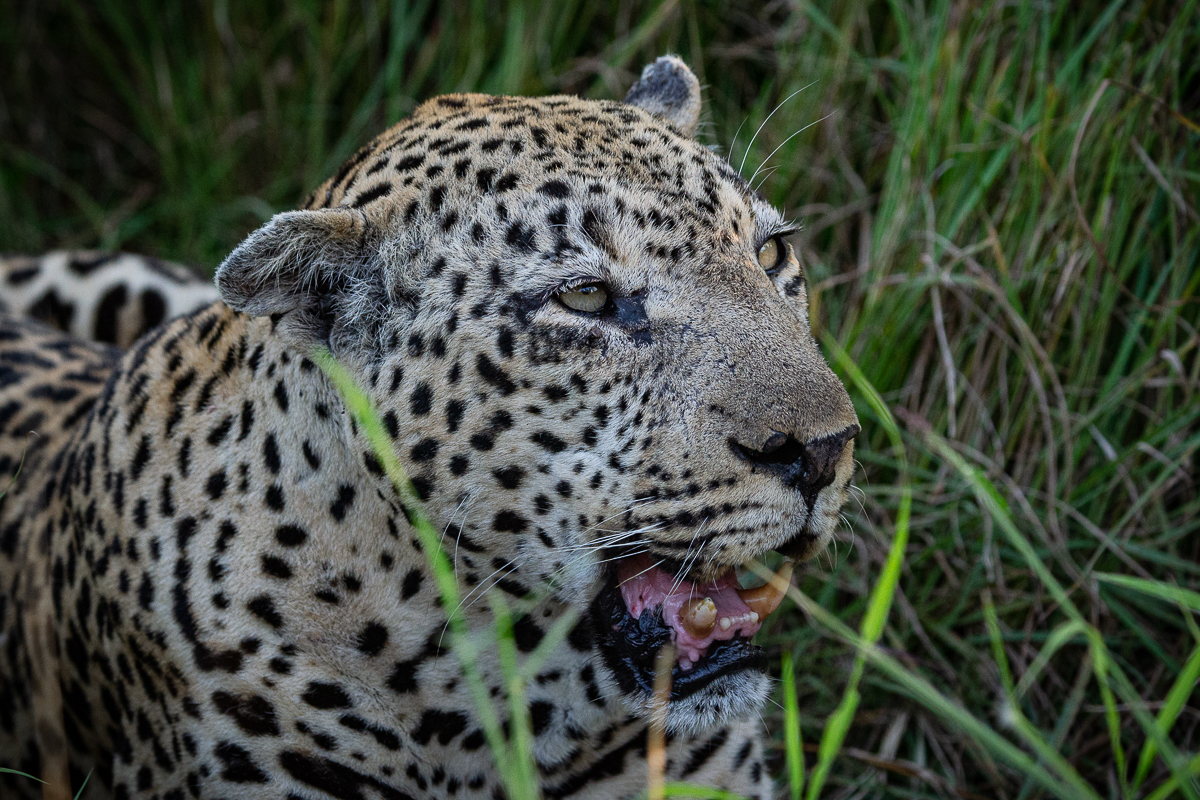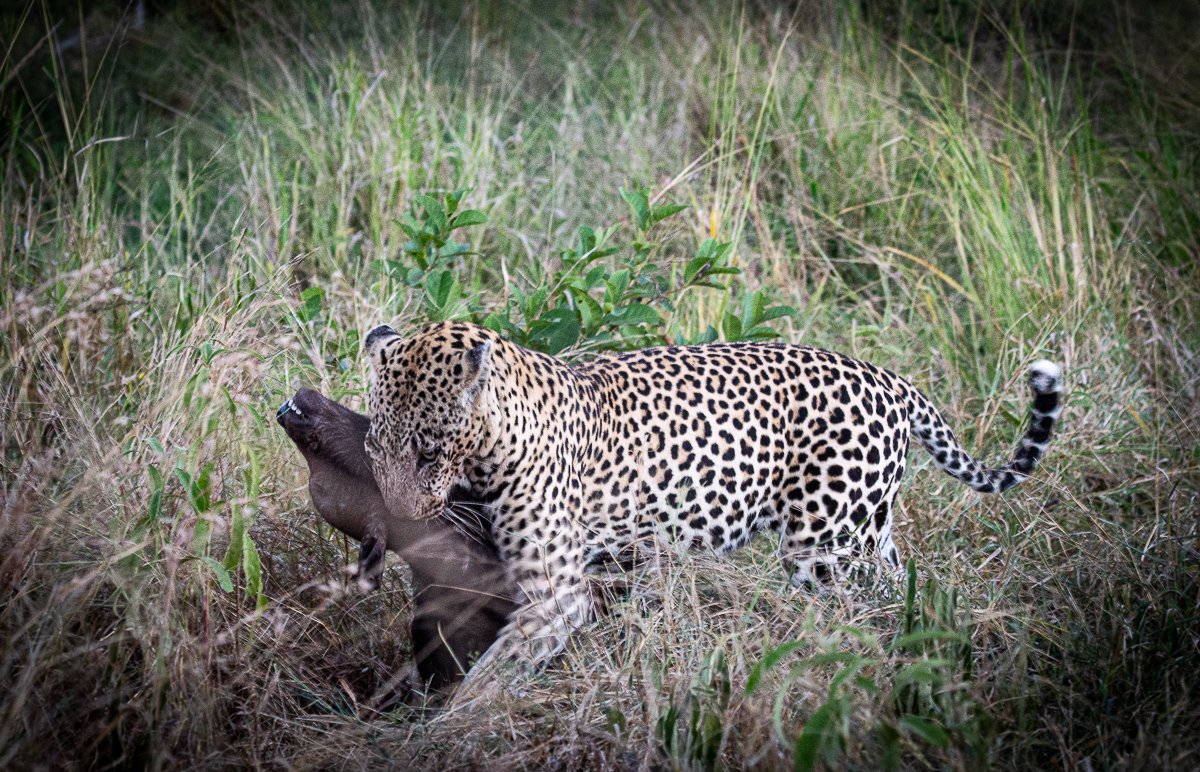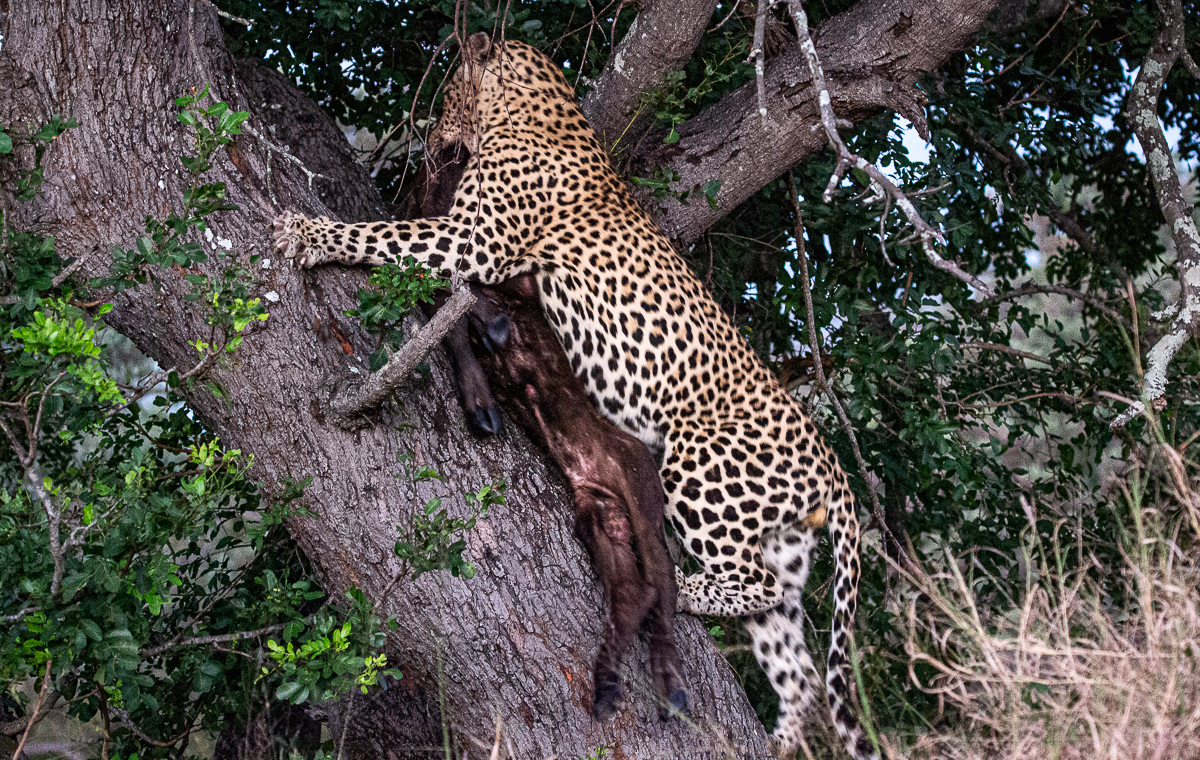 After covering a good distance, the N'waswishaka male lions rested in the shade, only lifting their heads briefly to investigate a herd of zebra walking past.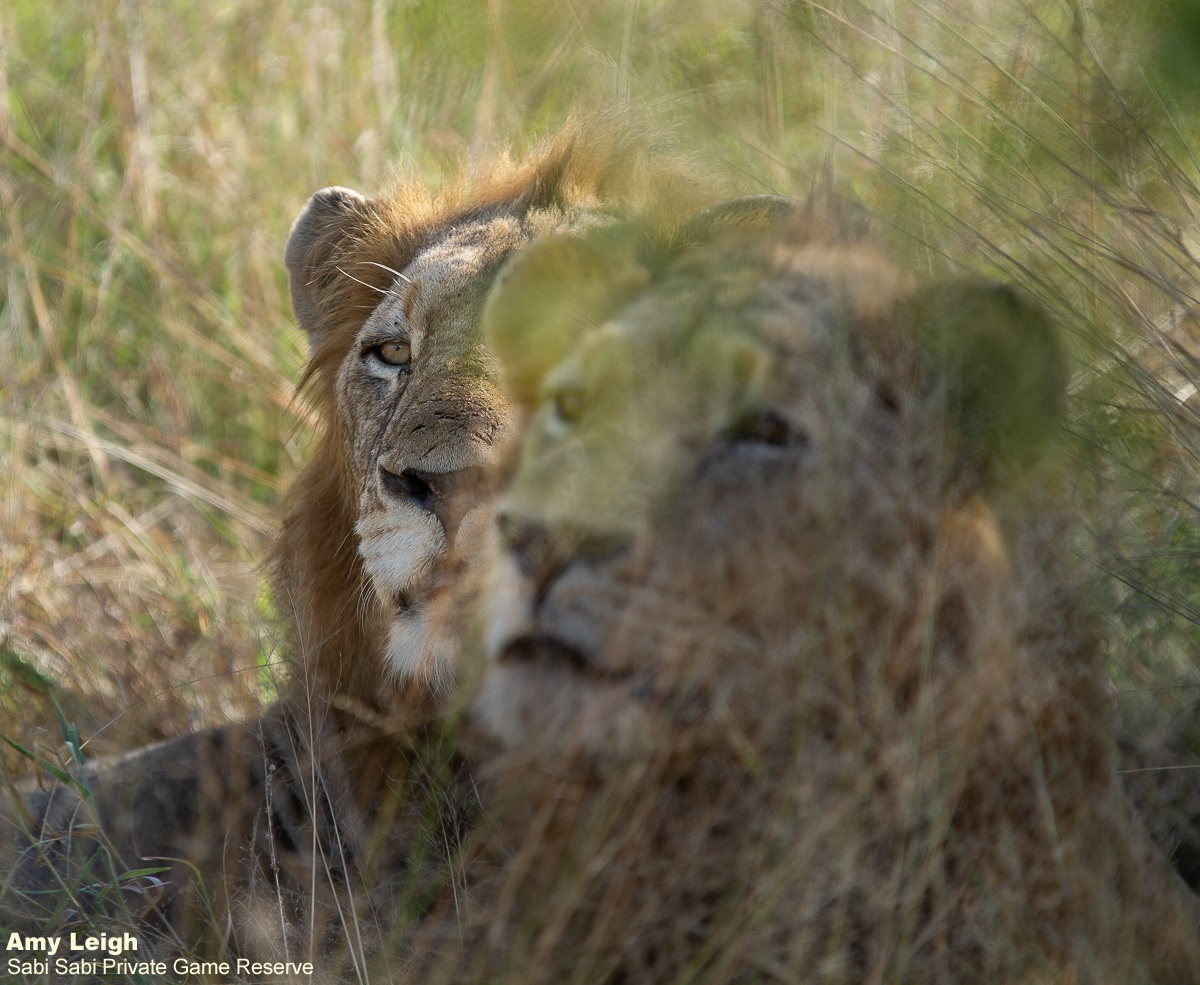 We came across one wild dog seeming to have been separated from the rest of the pack and was running around frantically, contact calling frequently.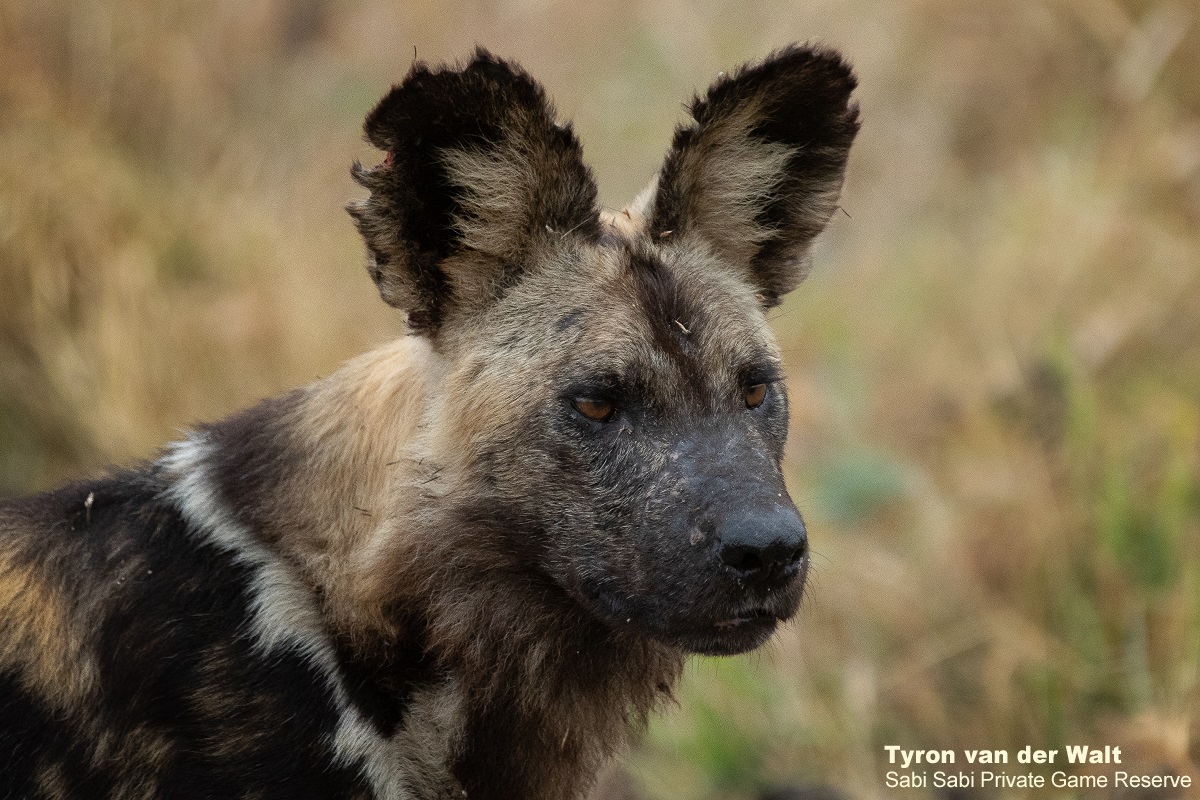 We eventually got to see the pack together later on.
No matter the time of day, when you get the opportunity to see a pack of wild dogs it's guaranteed to be exciting.  This sighting was one of those!  As the sun began to set the pack got active, not knowing that a few hundred metres up the road there was a herd of unsuspecting impala.  All of a sudden, the wild dogs were off running at full speed, with impalas storming past the vehicle and the dogs following in hot pursuit.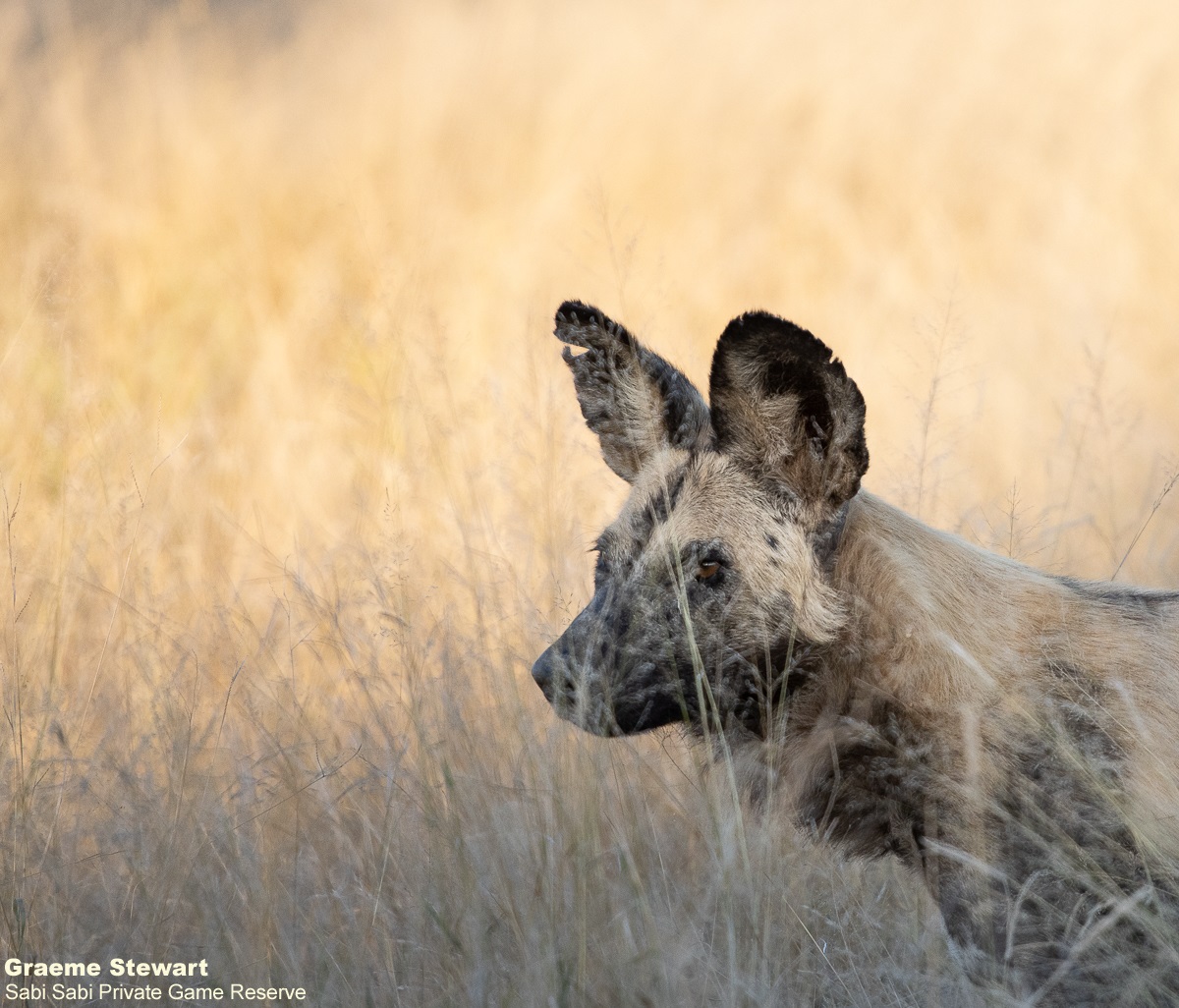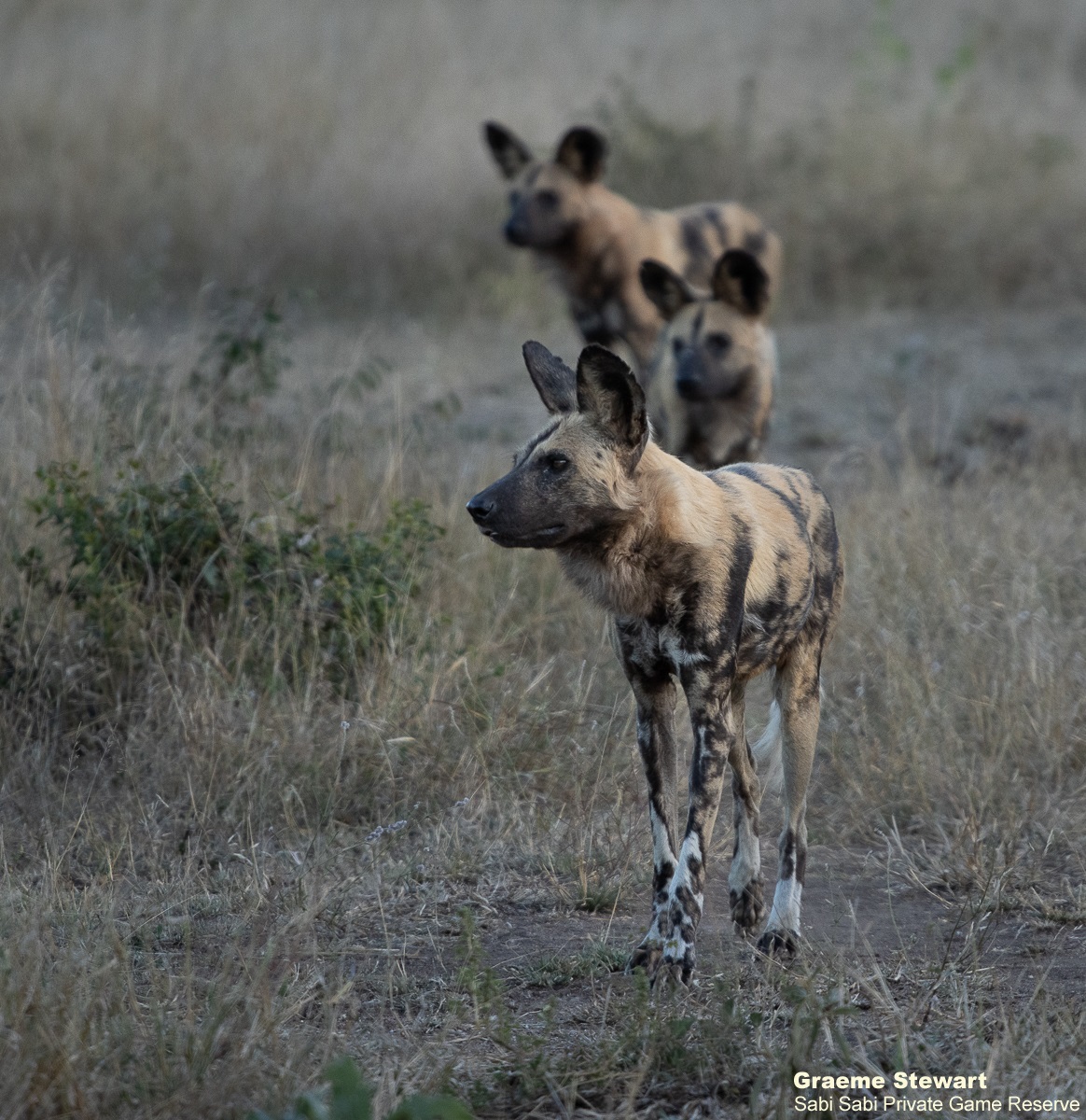 We saw them one more time, this time fighting with a hyena in a thicket.  They eventually came out in the open and we managed to spend some time with them.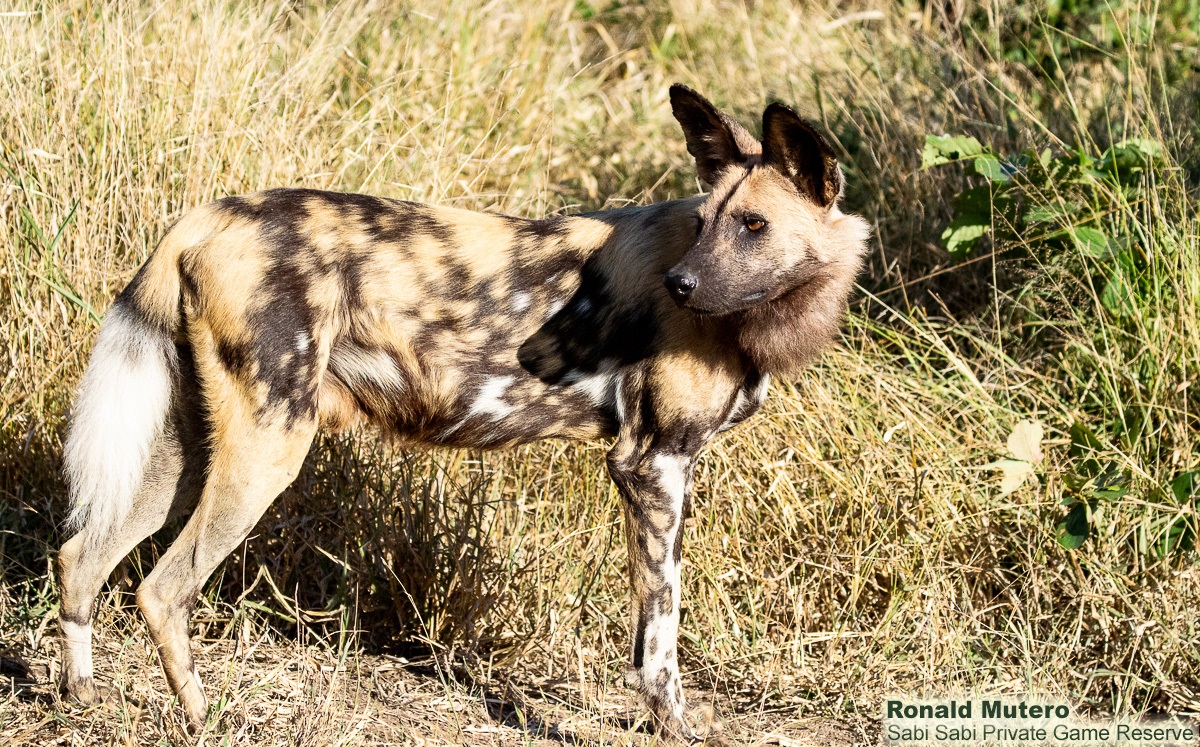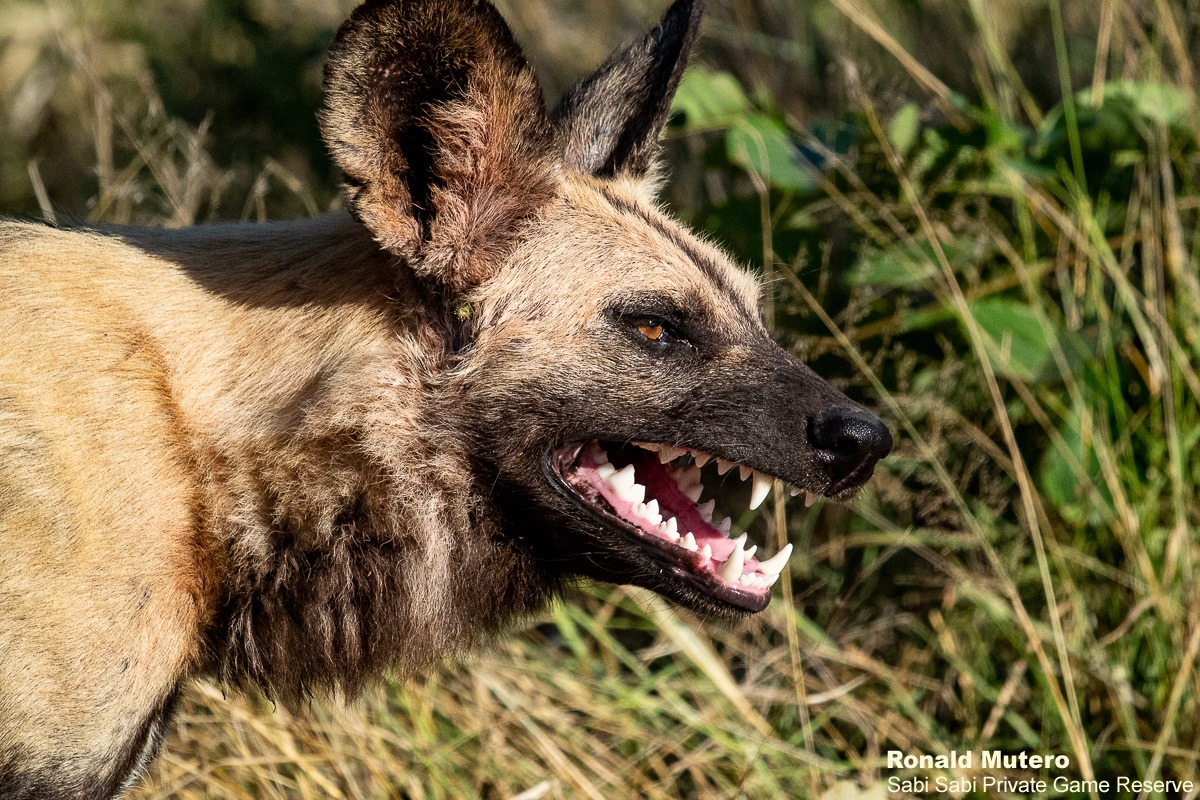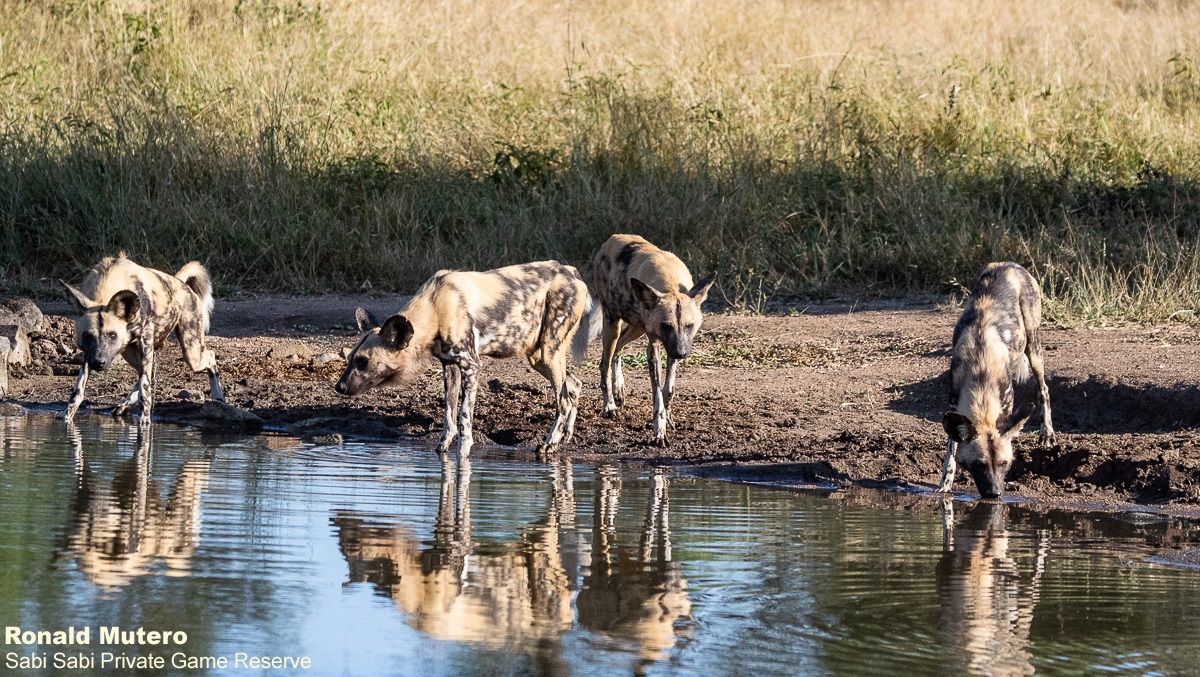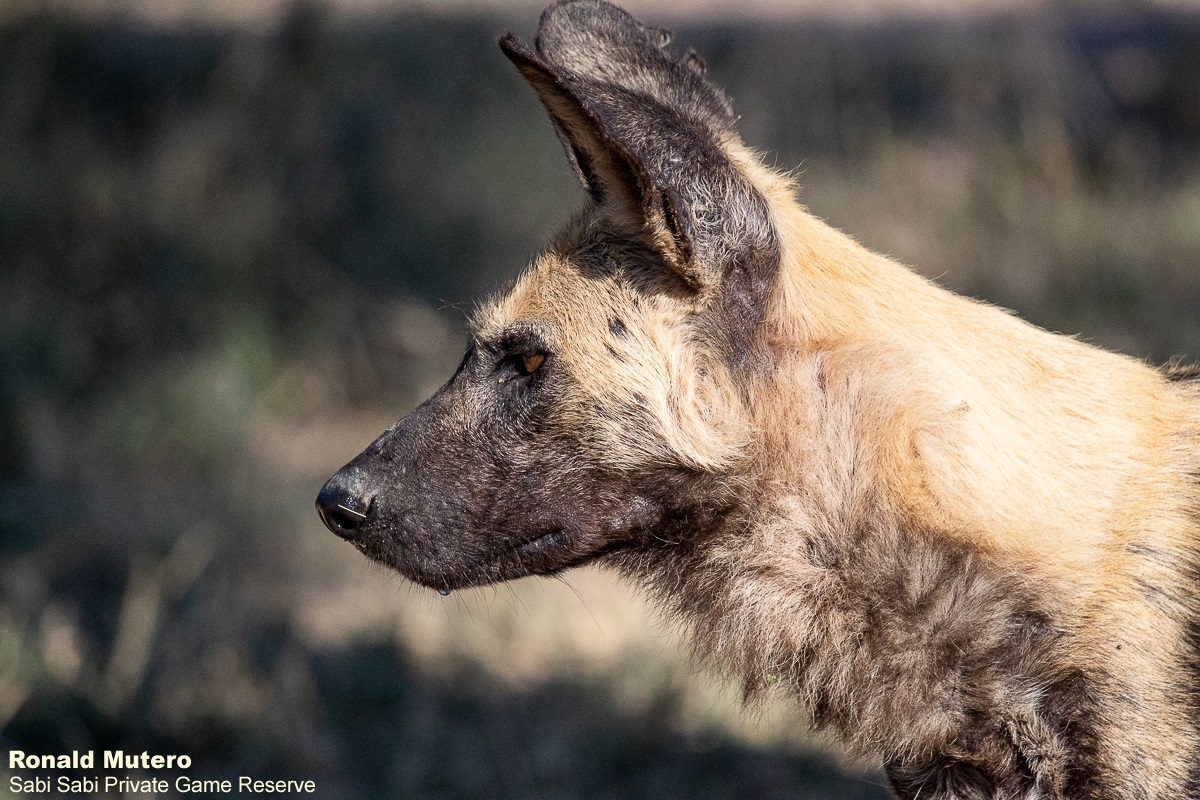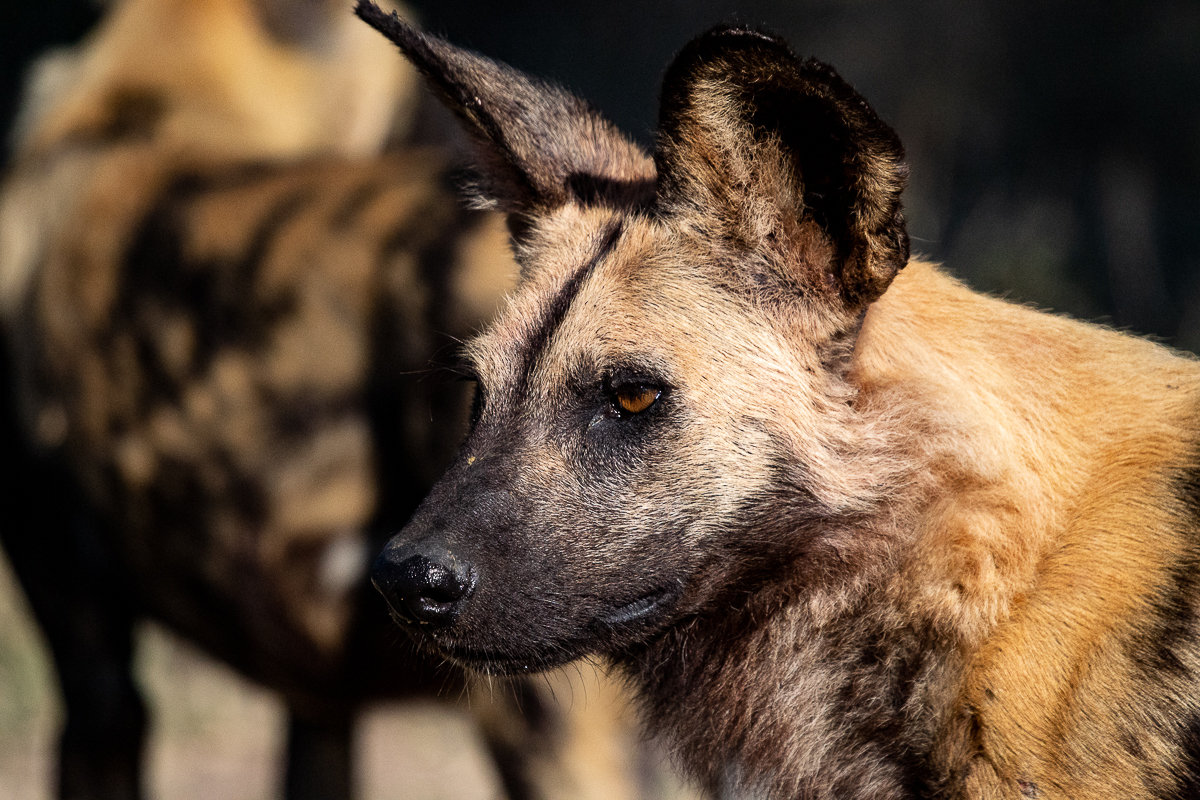 Until next time…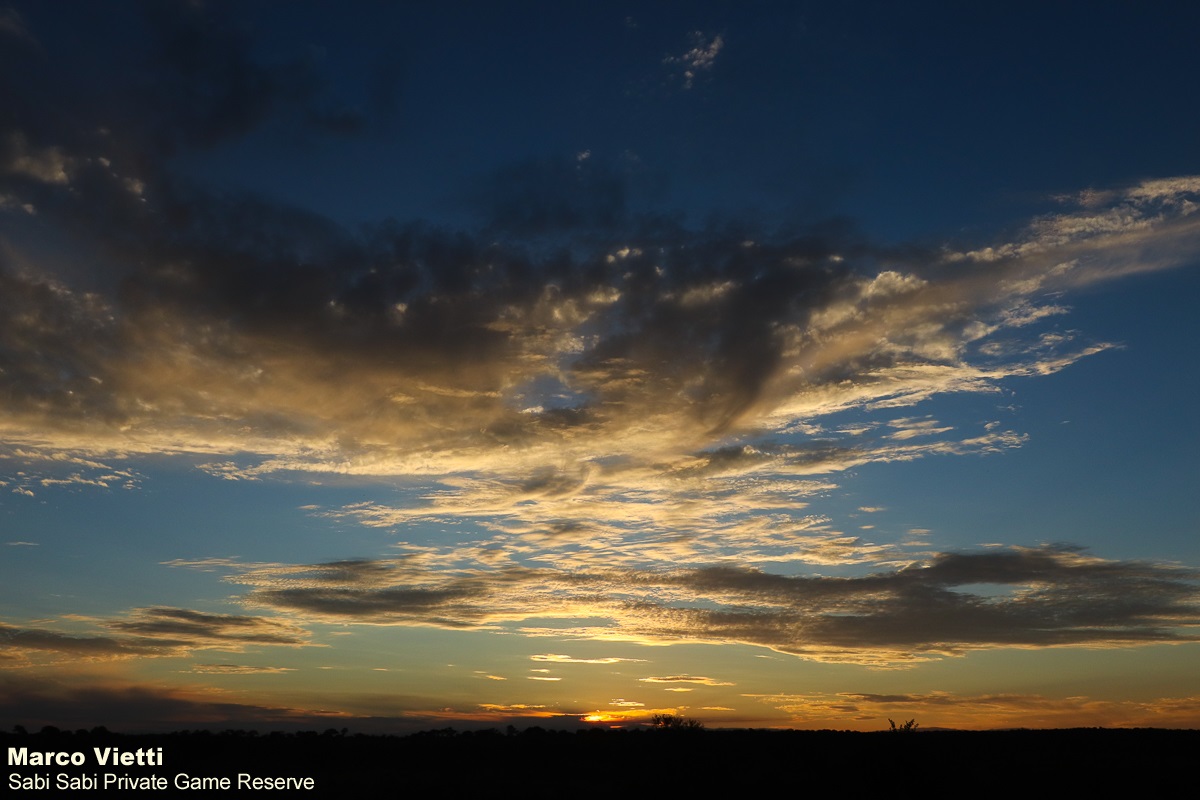 Blog by Wendy Claase
Images by Amy Leigh, Andries Ndlovu, Graeme Stewart, Marco Vietti, Ronald Mutero and Tyron van der Walt