"Every day a million miracles begin at sunrise!" ~ Eric Jerome Dickey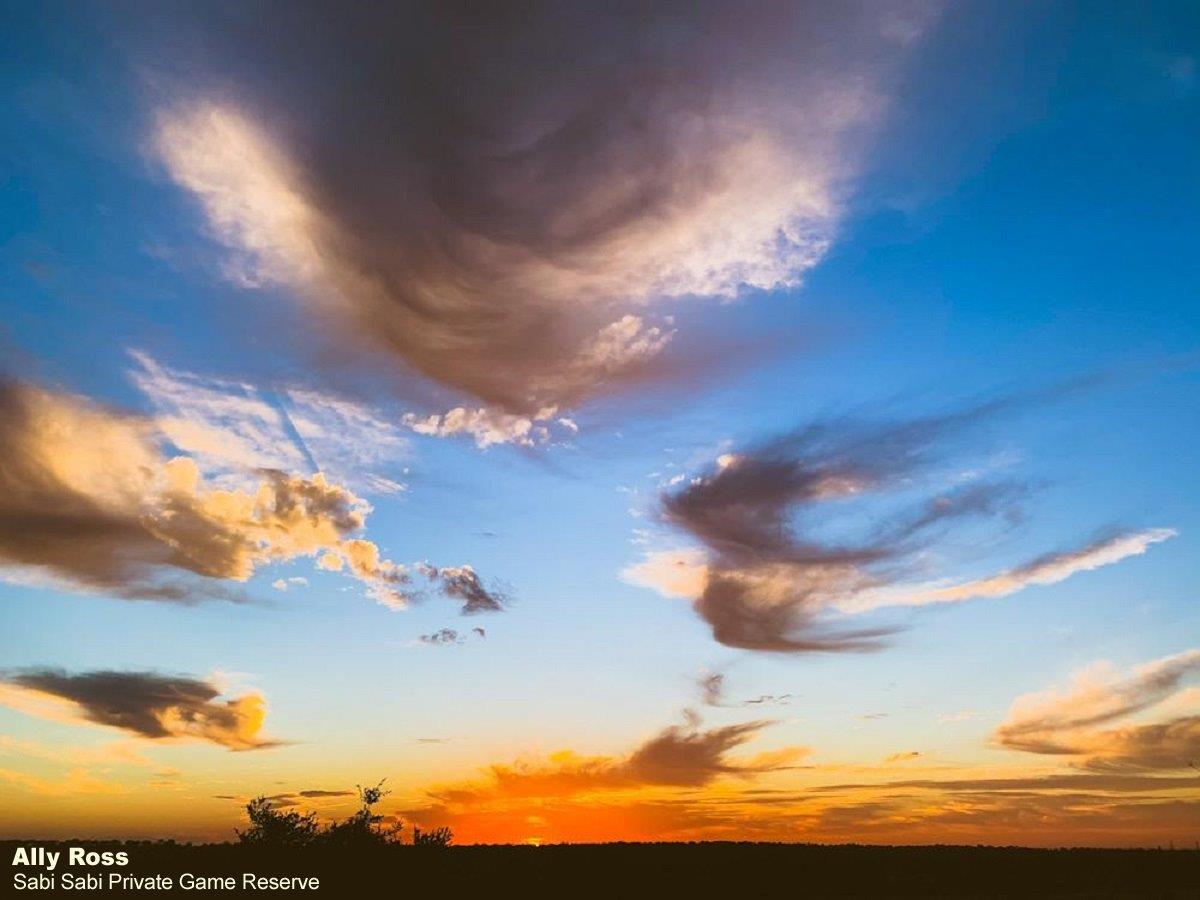 We have enjoyed some wonderful sightings of the N'waswishaka male lions this week.
One of the N'waswishaka male lions had left his brothers and continued to do his territorial patrol, vocalising in response to the other three.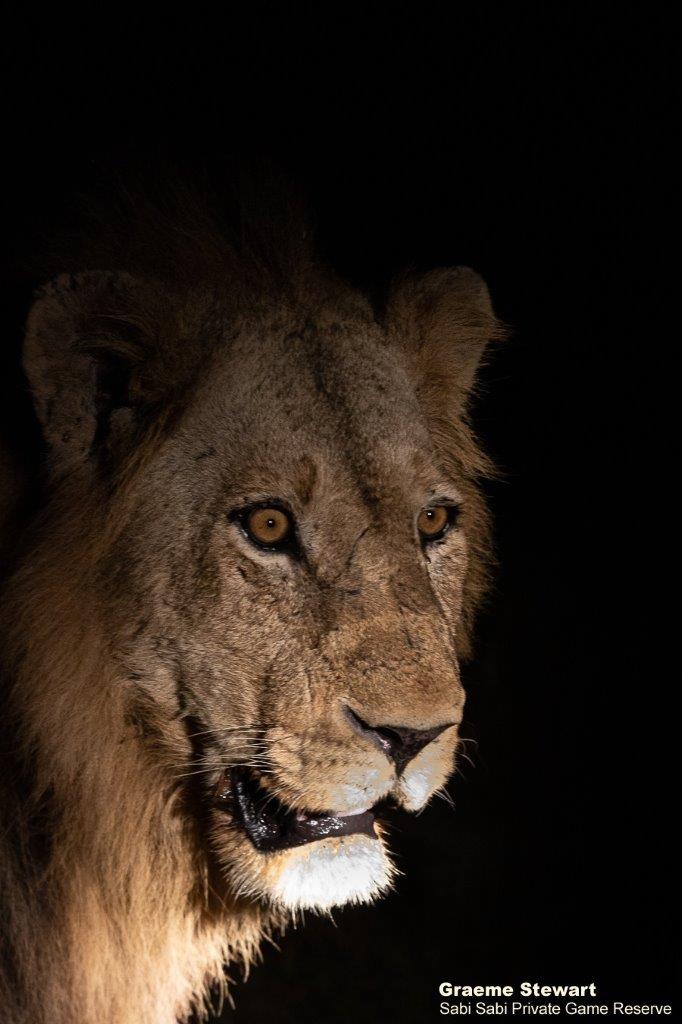 On the way to a different sighting, we came across one of the N'waswishaka male lions. We briefly lost sight of him as he disappeared into a riverbed but made an incredible come back when he appeared in an open area running after a herd of wildebeest. We were lucky enough to watch him successfully make a young wildebeest kill. What a sighting!  This morning, he made a swift move to the nearest waterhole, quenching his thirst for a long while before making a beeline back to his kill.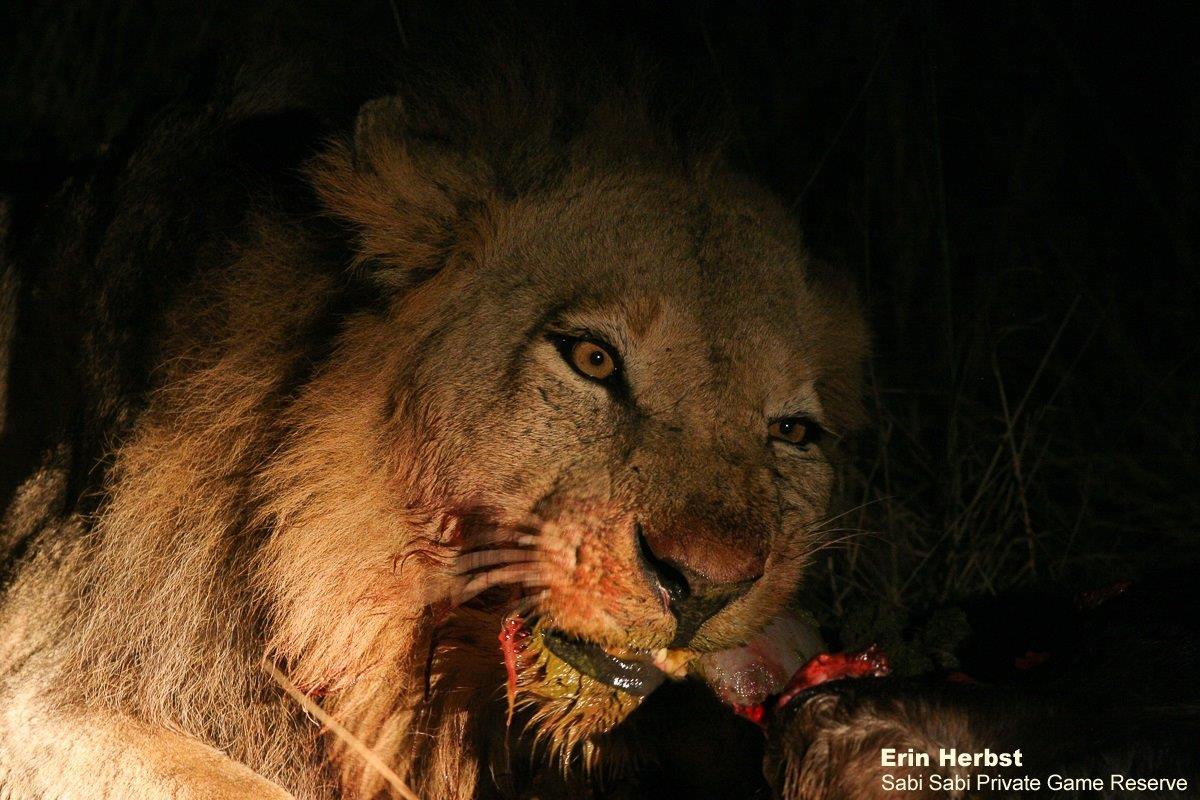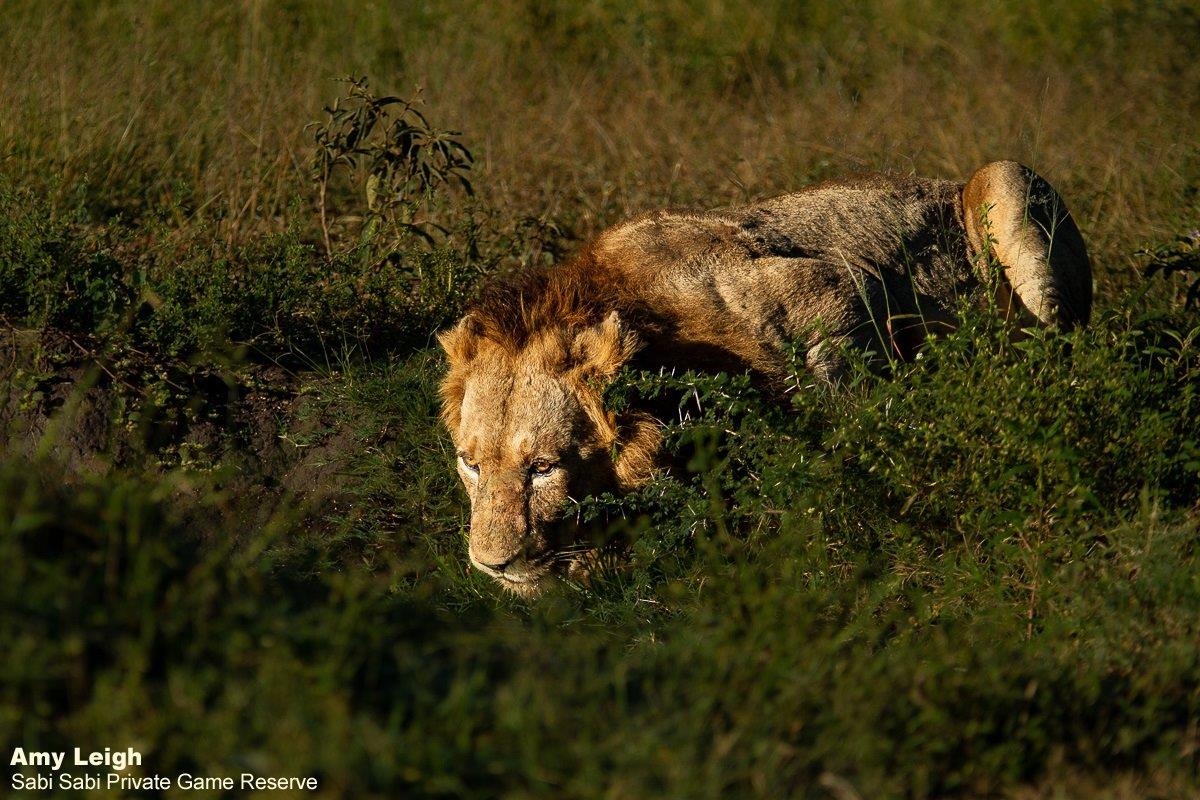 Our last sighting of them was after following up on tracks before finding this male lion vocalising. It seems like he was looking for the rest of the pride – after all, what is a king without his subjects!?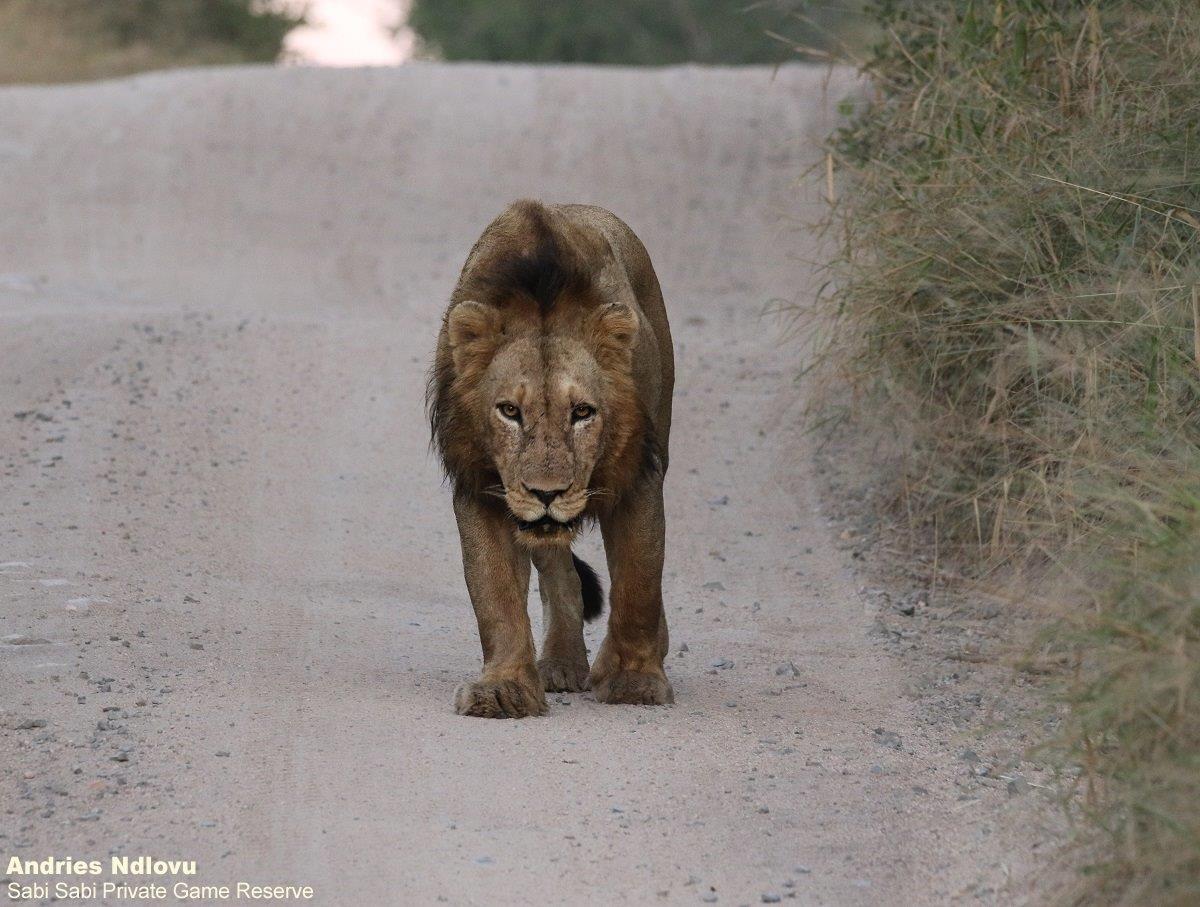 A very welcome sight seeing the Styx and Nkuhuma males after a long absence from Sabi Sabi.  They were resting in the tall grass, grooming one another.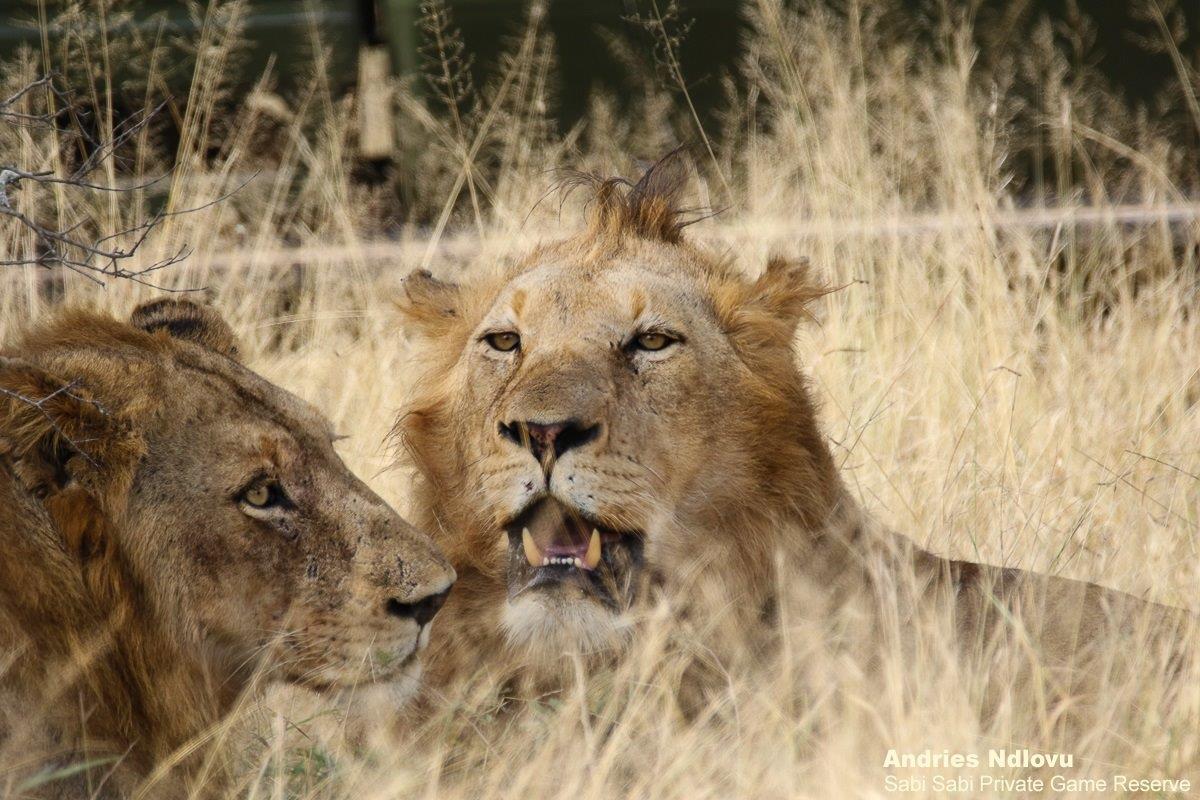 The following day, they were seen resting under a tree and once it cooled down, they attempted to hunt impala but with no success.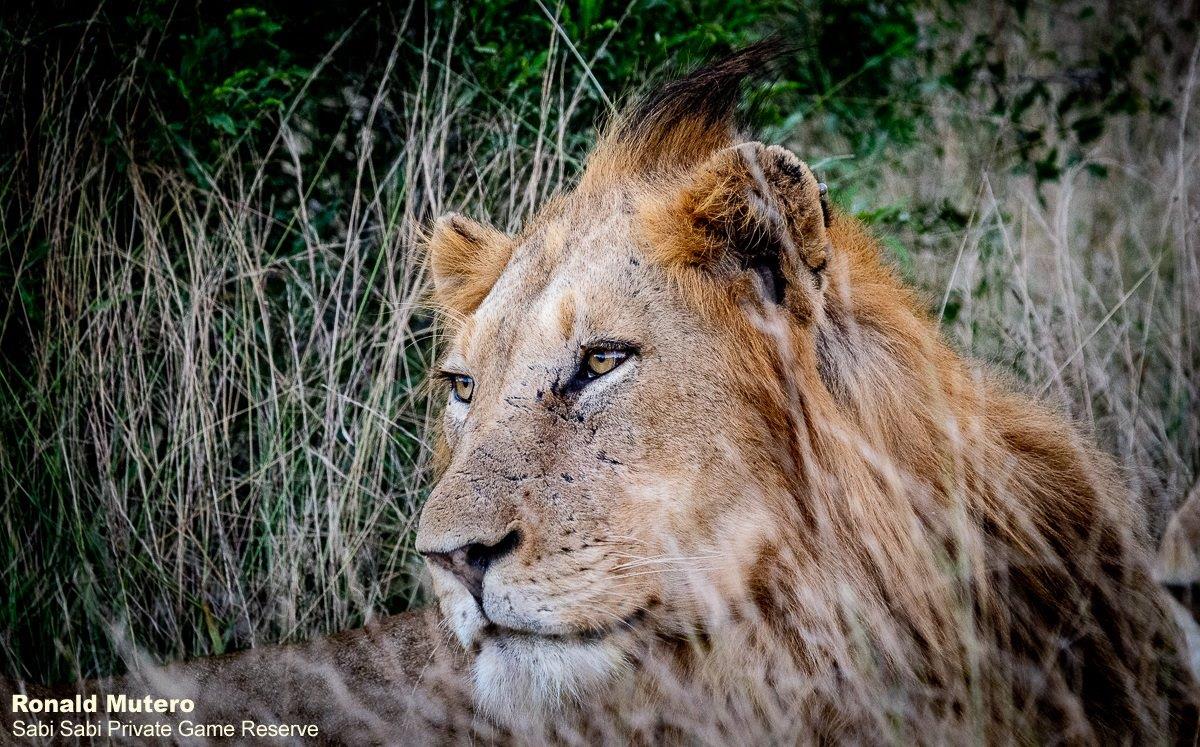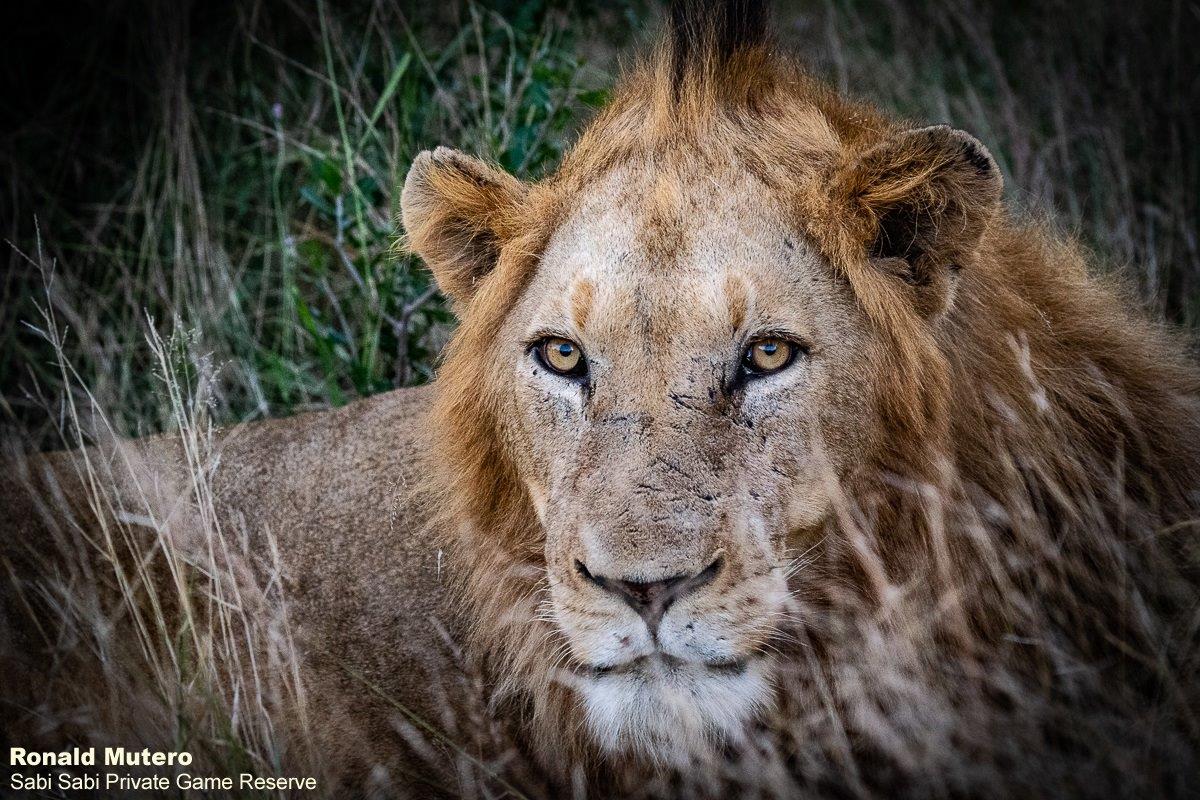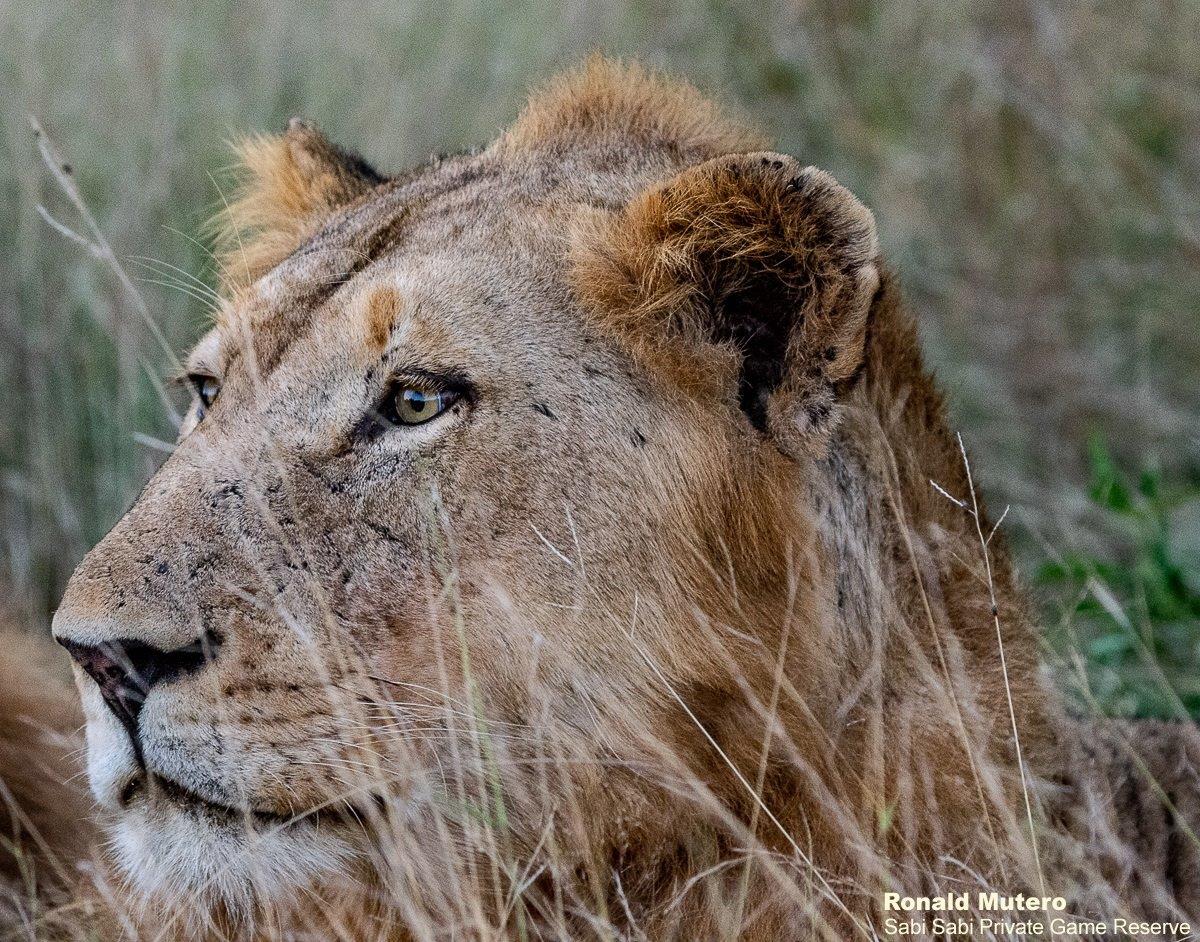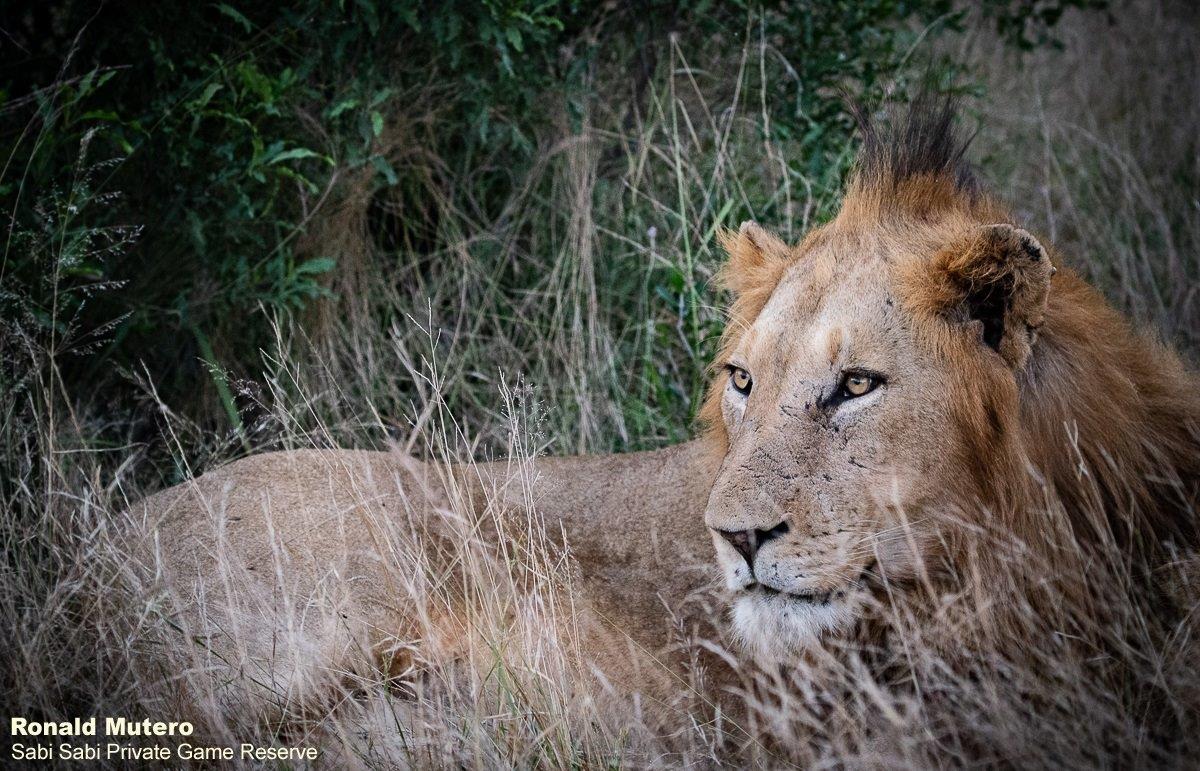 Plenty of wild dog sightings this week too…
After hearing hyenas in the distance making quite the commotion, we went to investigate. We drove closer to where the sound was coming from and stopped to listen. We then heard the characteristic sound of wild dogs and before we knew it, the pack was on the road and around our vehicle!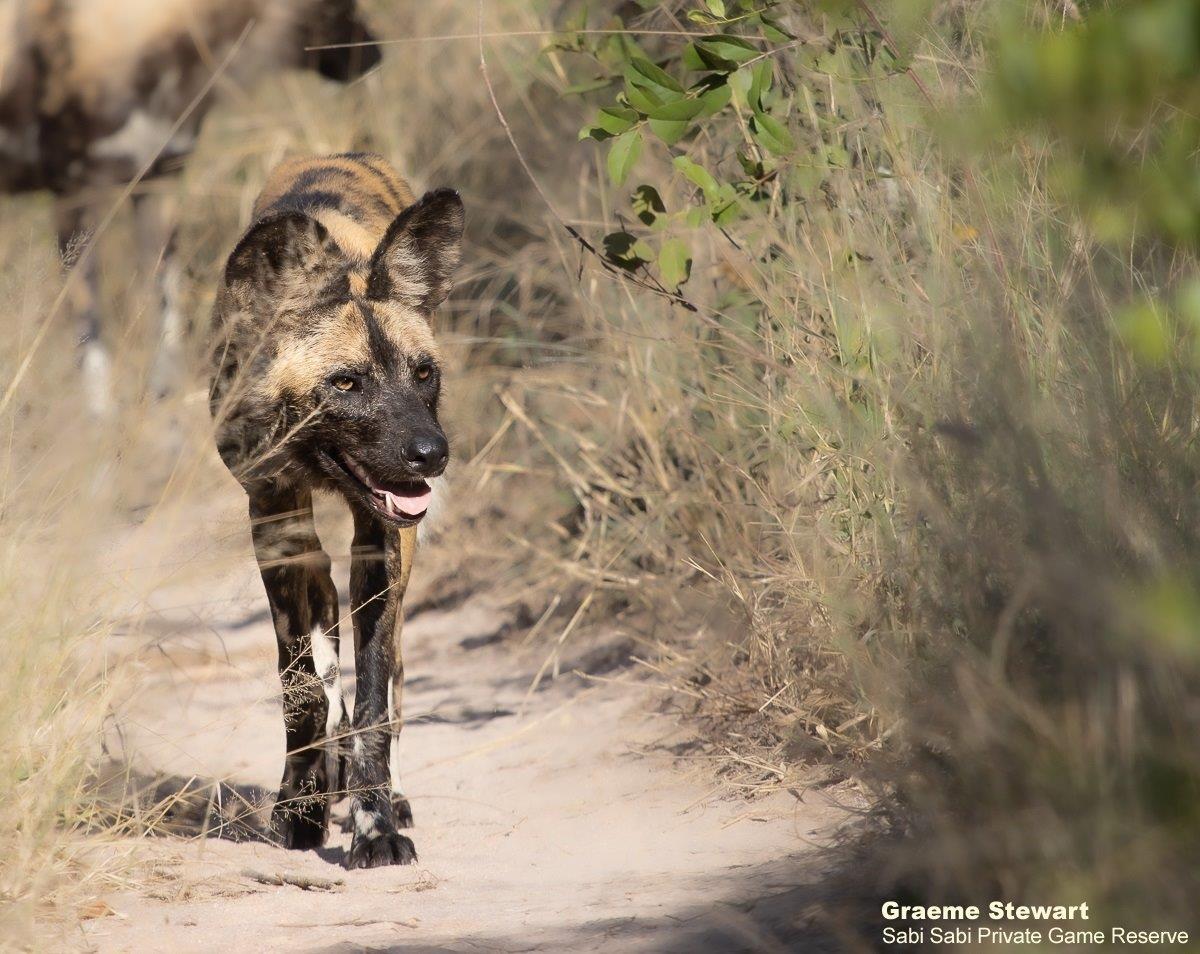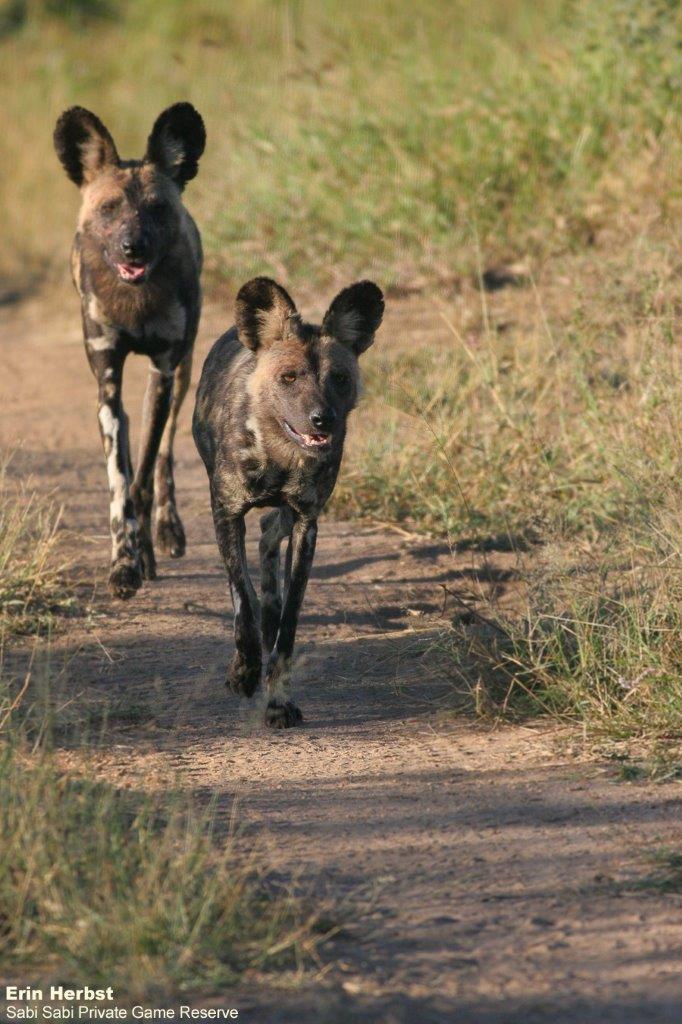 We managed to locate this pack of Wild Dogs becoming active in an open area and were able to snap a couple photos before they ran off in hot pursuit of a herd of impala. The scenes were unreal! We quickly made our way around hoping we would intercept their path and as we stopped and waited, we saw the impala herd come speeding past us and right behind them were the Wild Dogs. A few impala were split from the herd but still continuing along the same path with one very lucky impala jumping over the Wild Dogs and narrowly being missed in mid-flight. What an unbelievable sighting to behold!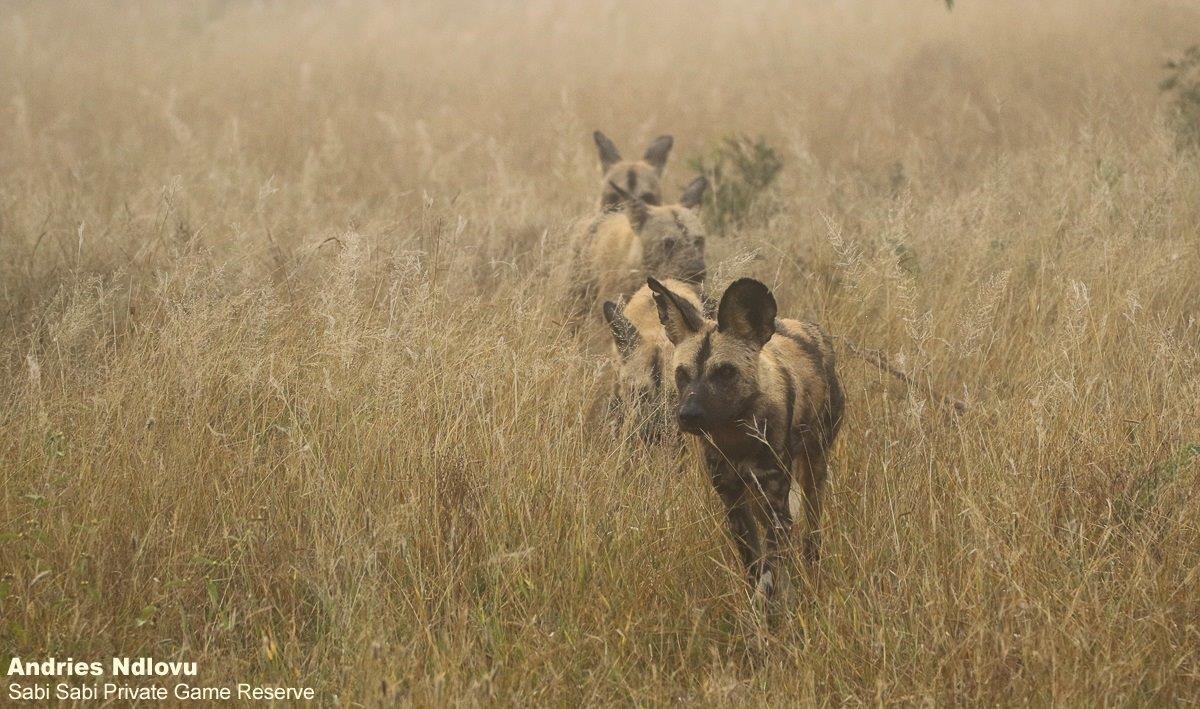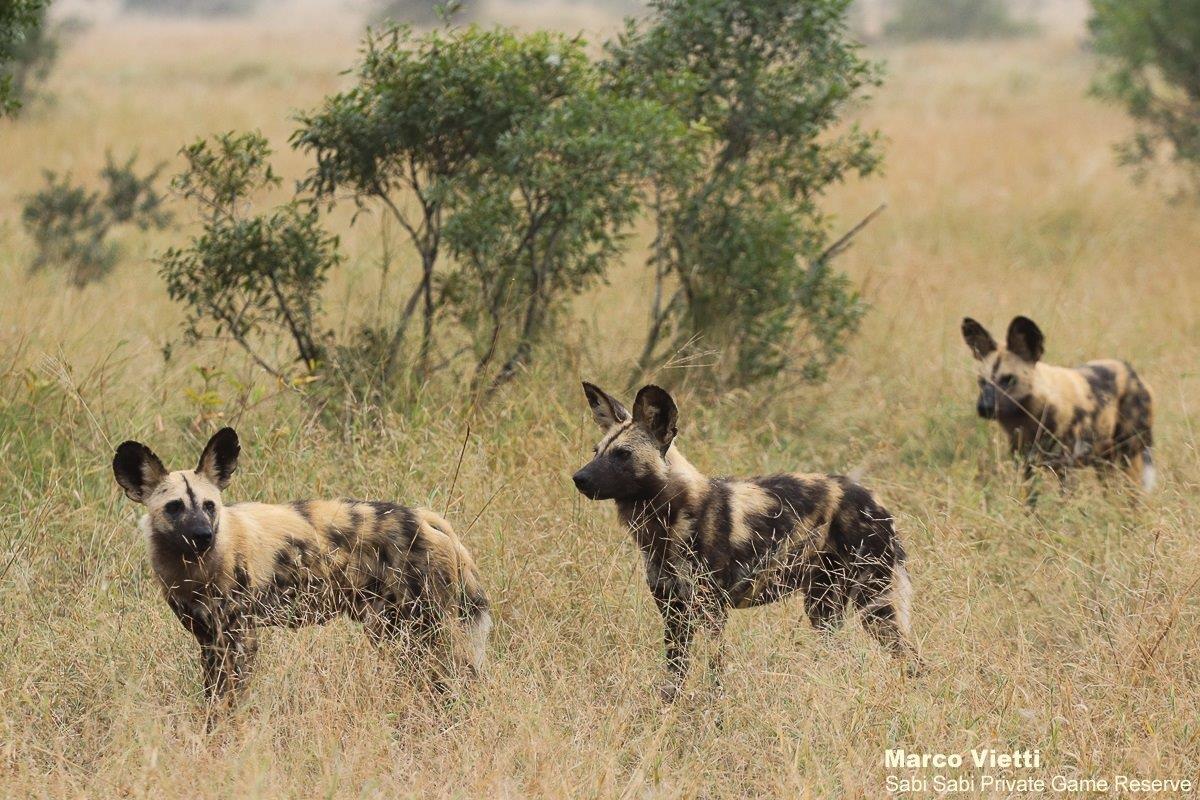 One of our mornings started off very slow until two black shapes, rushing through the bush, caught Tyron's eye.  It was two wild dogs! He tried to follow but it was very difficult to keep up, but he persevered. The dogs led Tyron straight to a fresh impala kill that the rest of the pack had made minutes before.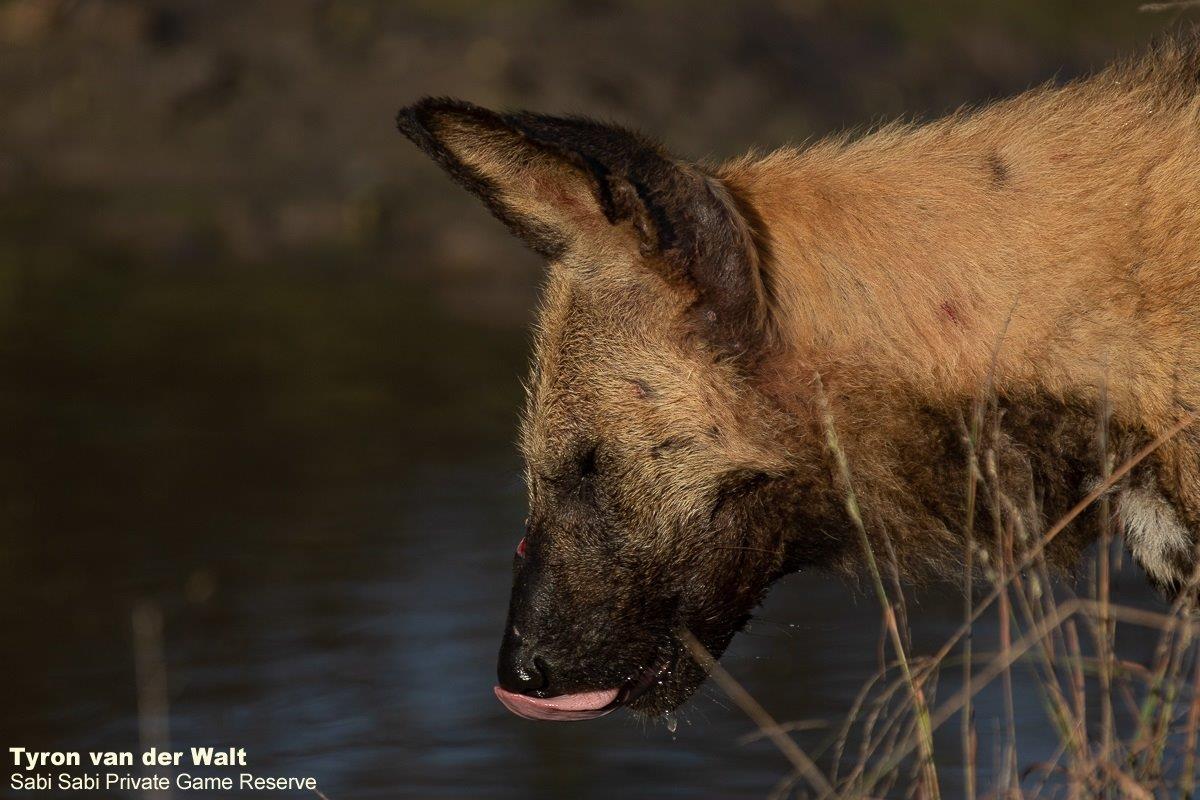 This cheetah family were making slow progress across an open area, from one termite mound and shady spot to the next. The two youngsters ran around, and up a fallen down tree giving us an incredible view of them before disappearing into the cooler, dense vegetation of a drainage line.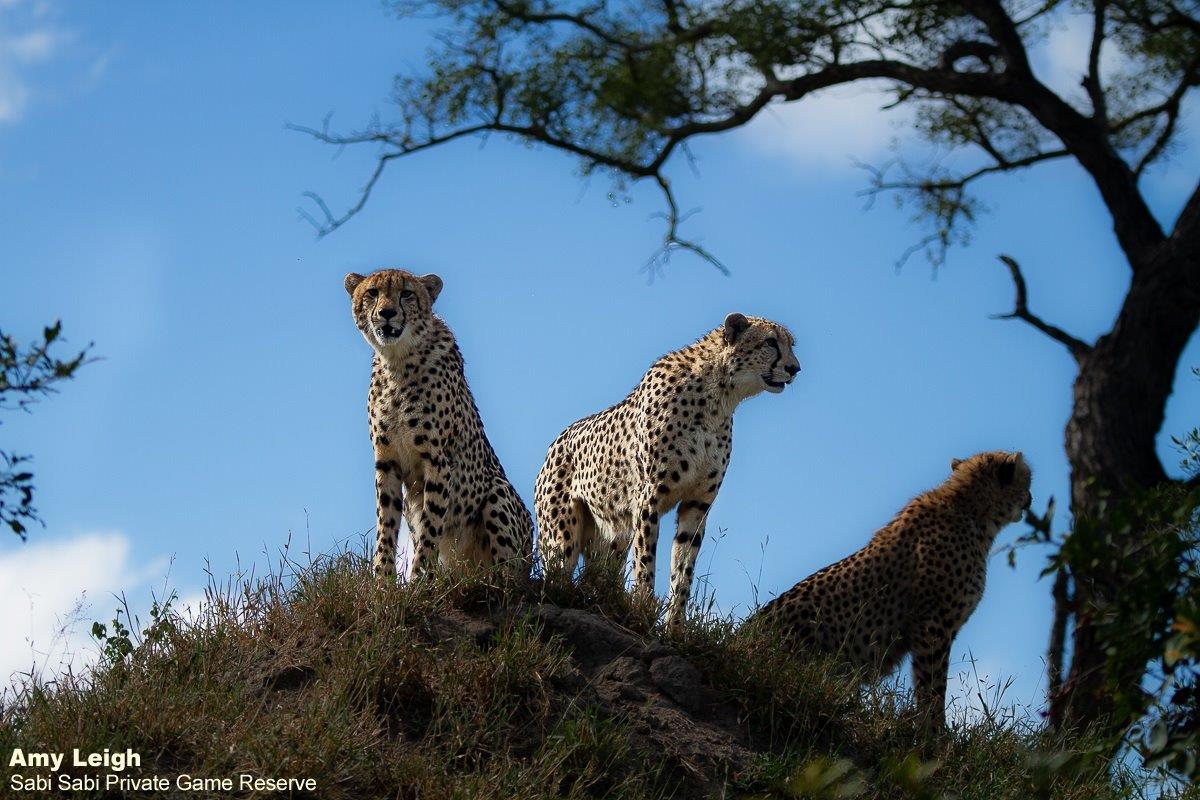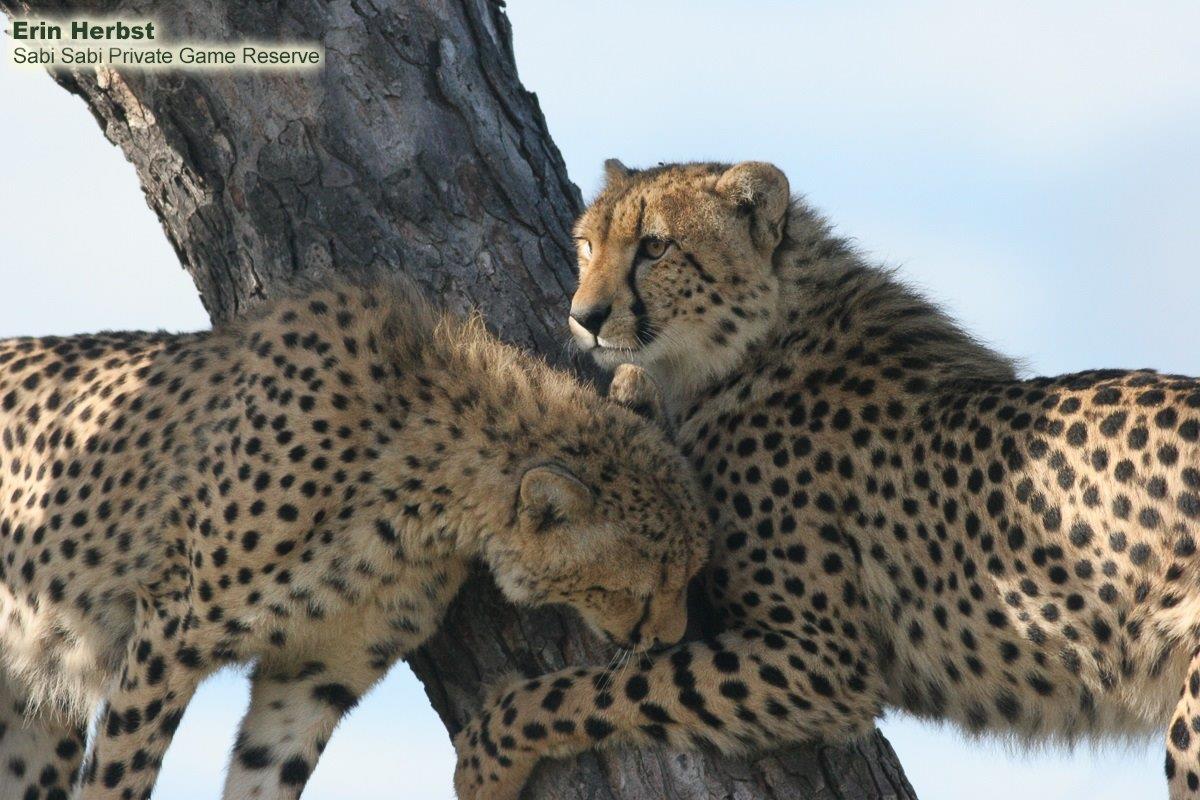 Not long after finding fresh tracks of a male leopard, we located N'weti resting in some shade just off the road.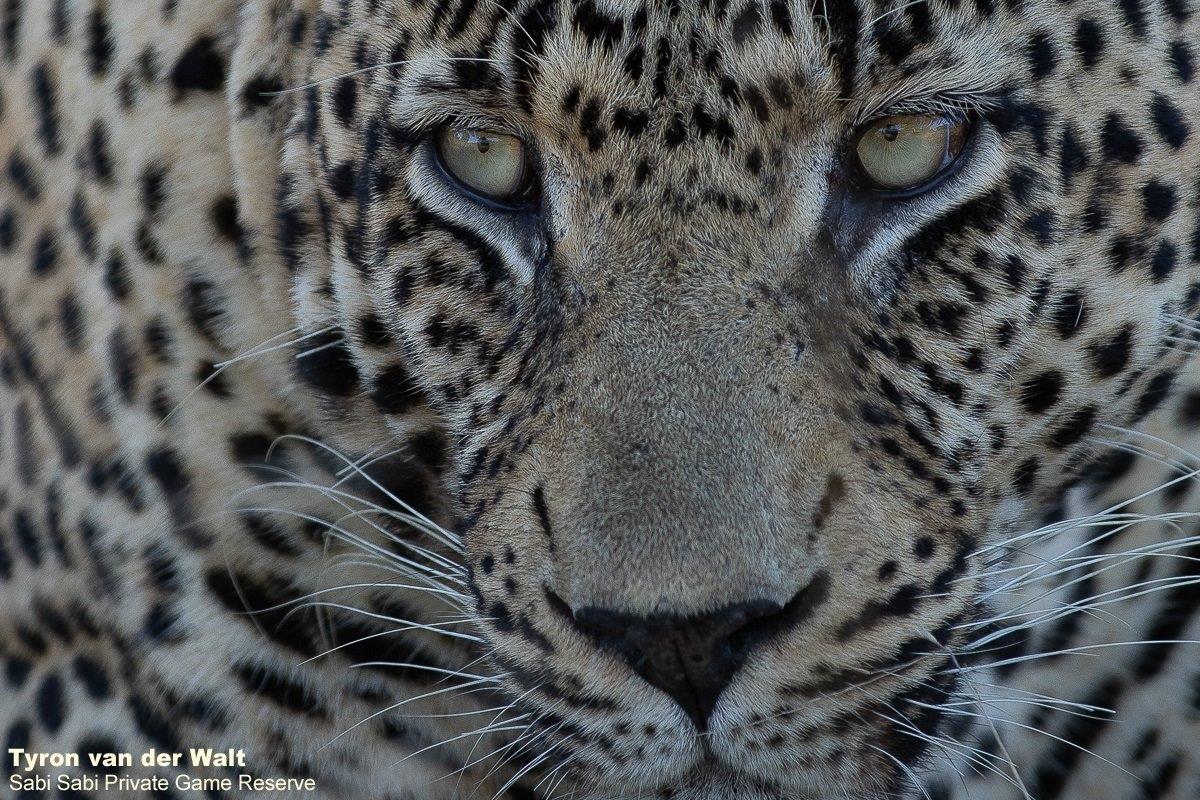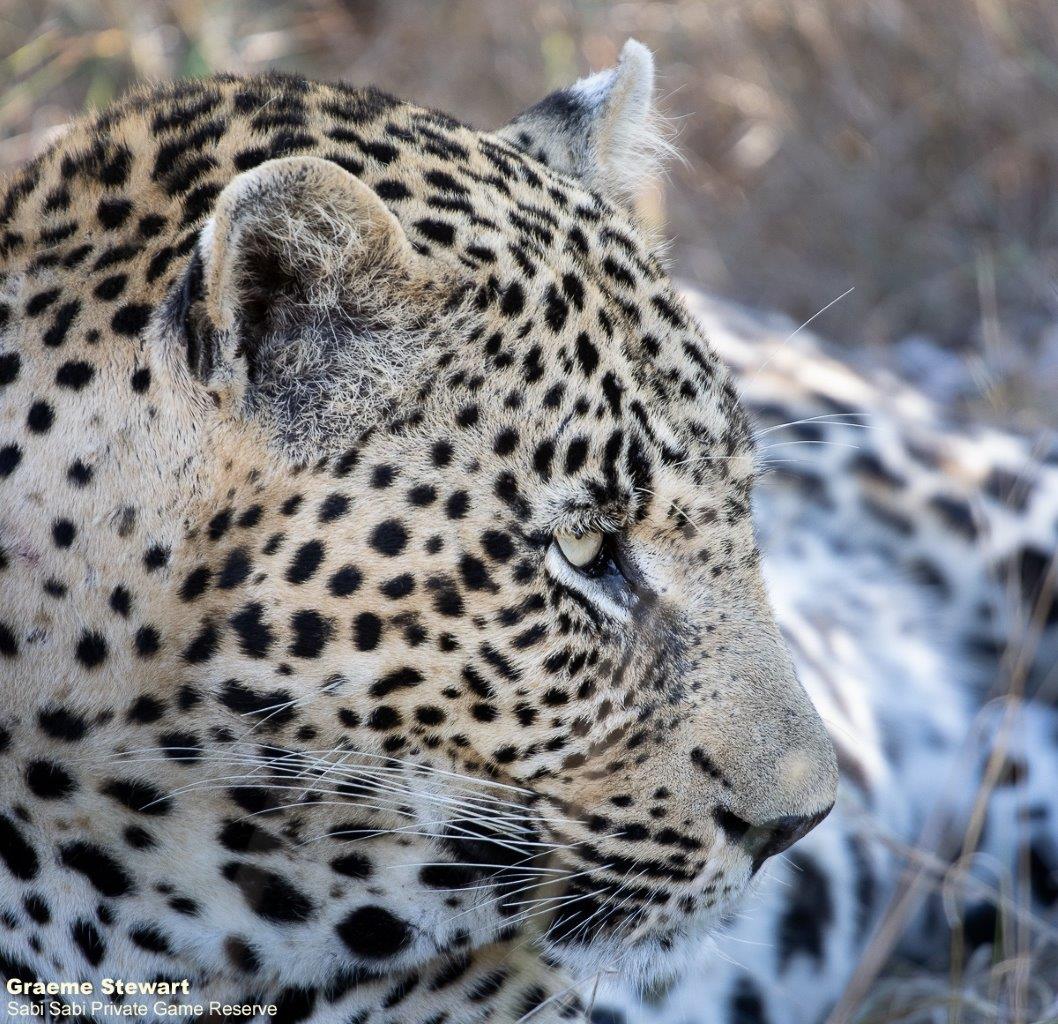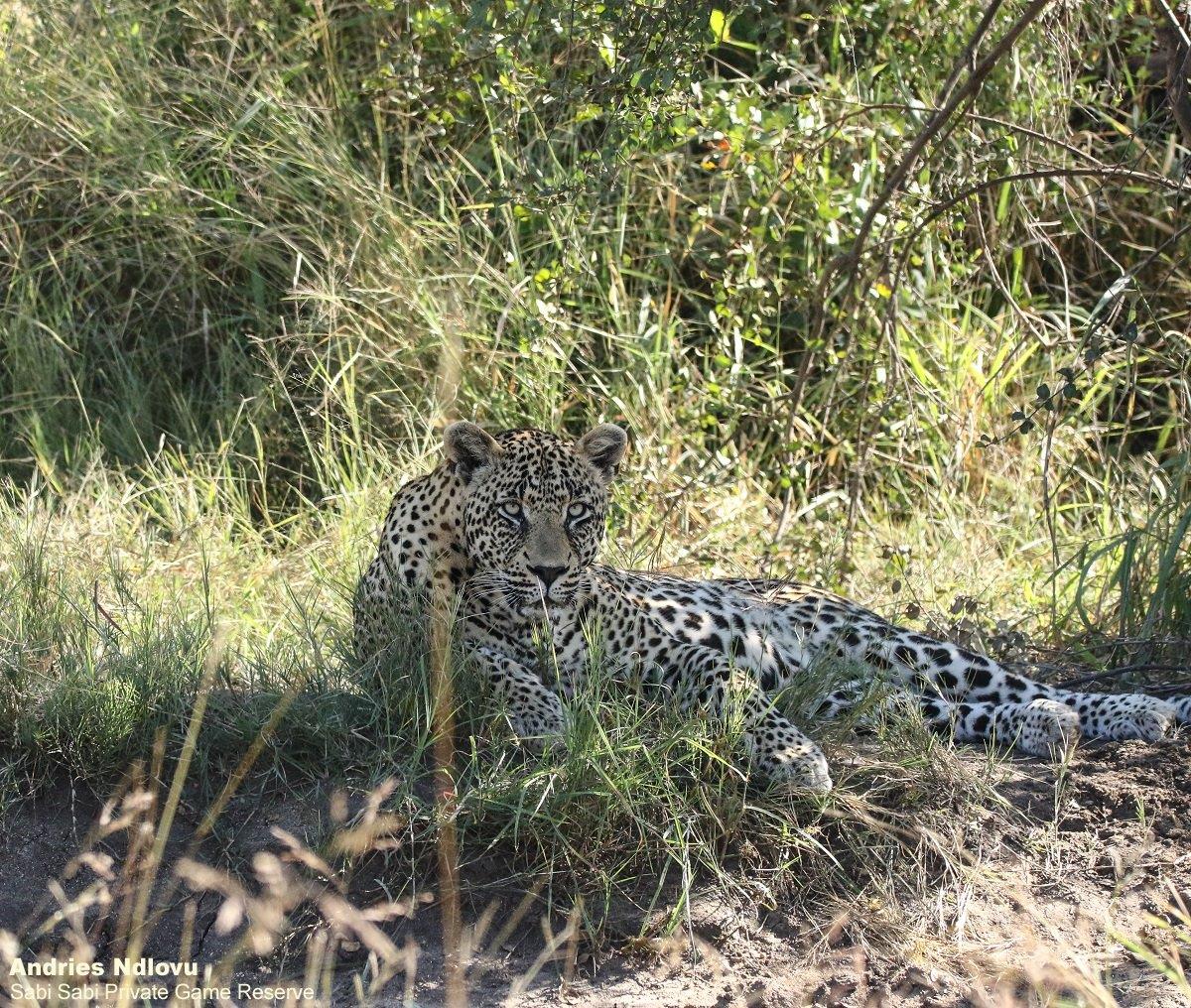 We had an epic end to our Saturday afternoon safari! After a long search for the elusive leopard, we heard what sounded like two leopards mating. It wasn't long before we found the honeymoon couple – Nchila and Xivindzi – following each other. They mated a couple of times as we watched and just when they were about to go again, the male dashed off into the thicket and came back minutes later with a steenbok between his jaws! Just as we were taking in all the action, a hyena appeared from the dark and the two leopards took to a nearby Marula tree for cover. We joined the female in watching the male enjoy his meal as he seemed momentarily distracted from the task at hand and didn't seem to want to share his prize.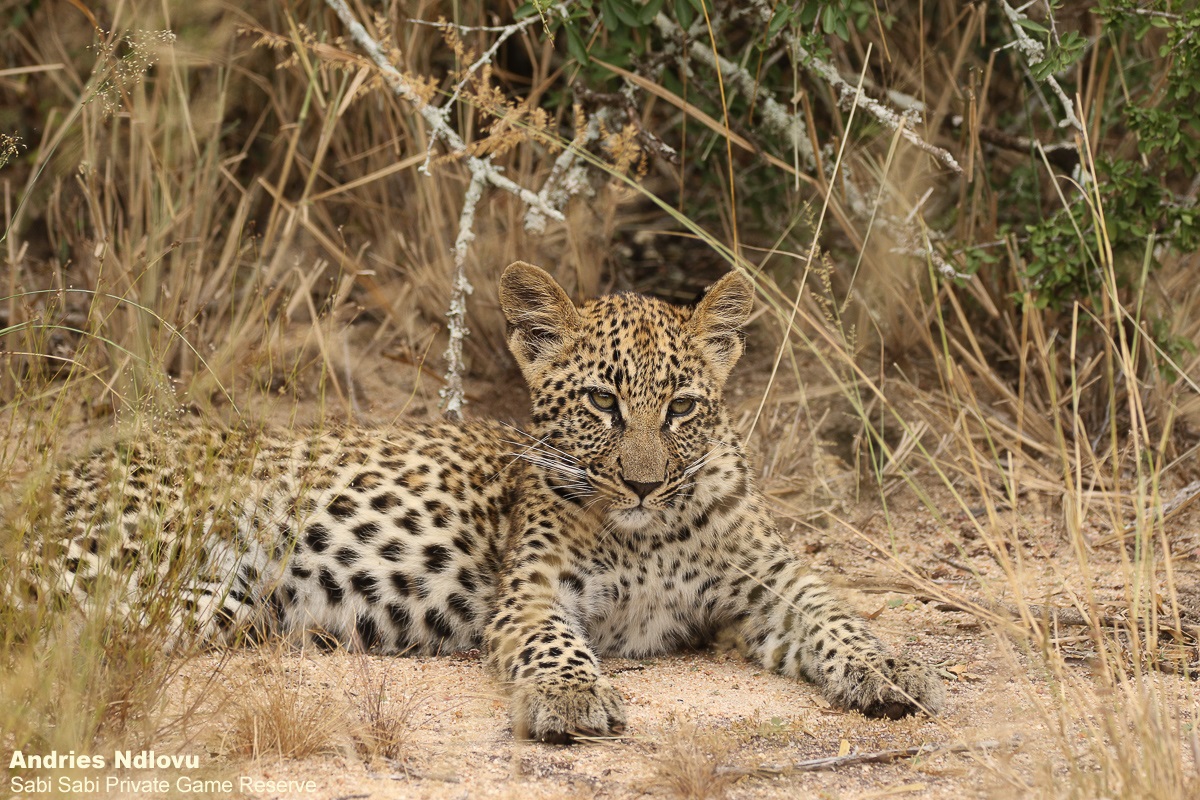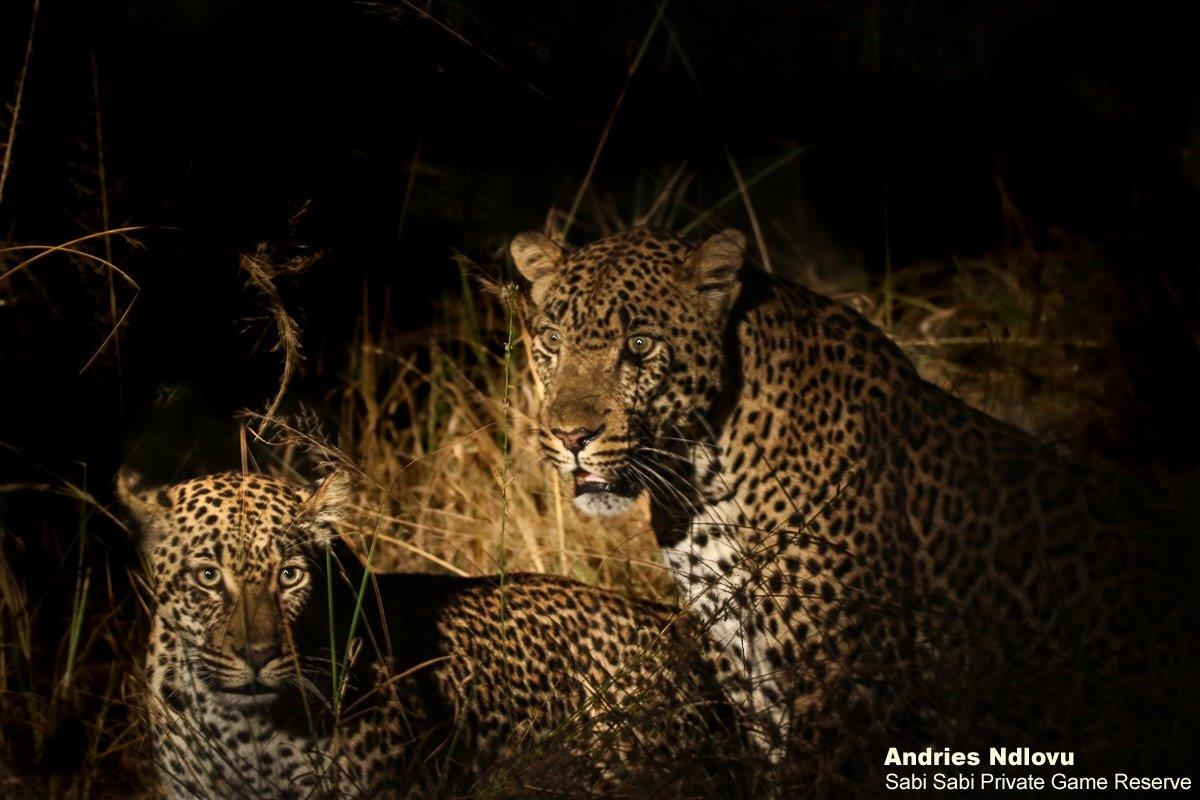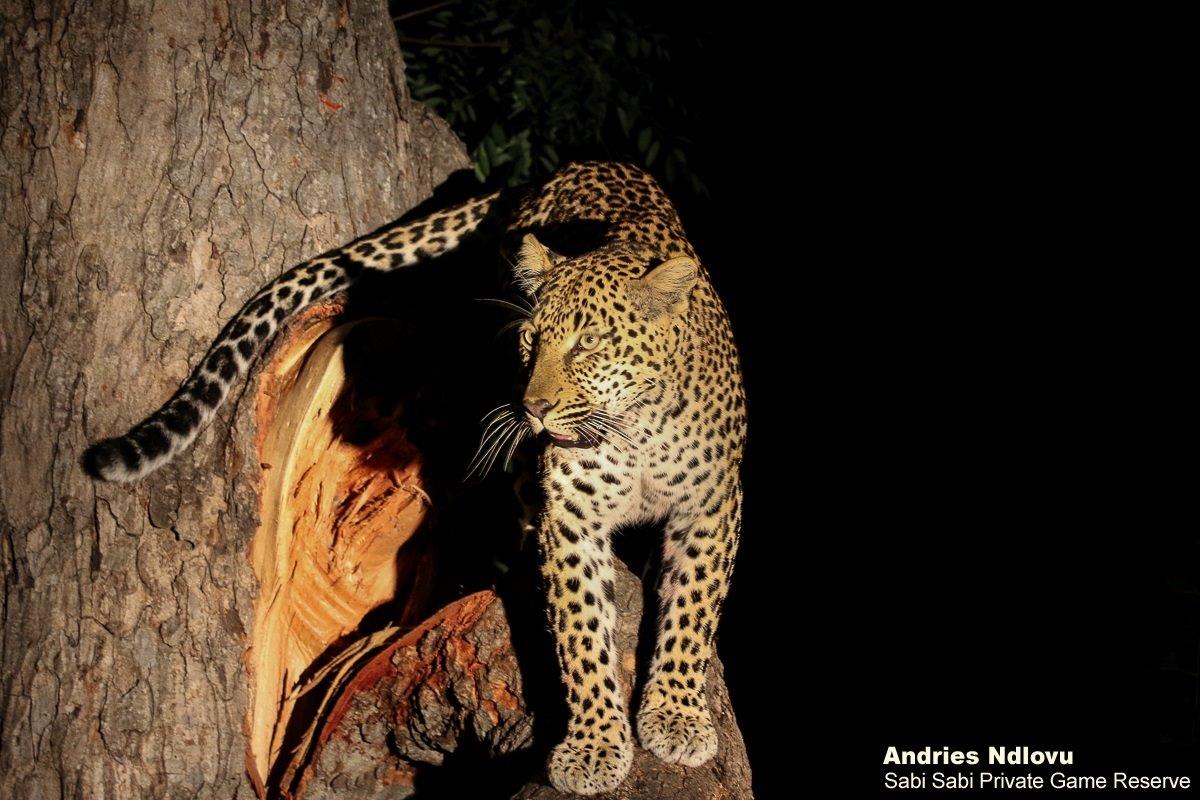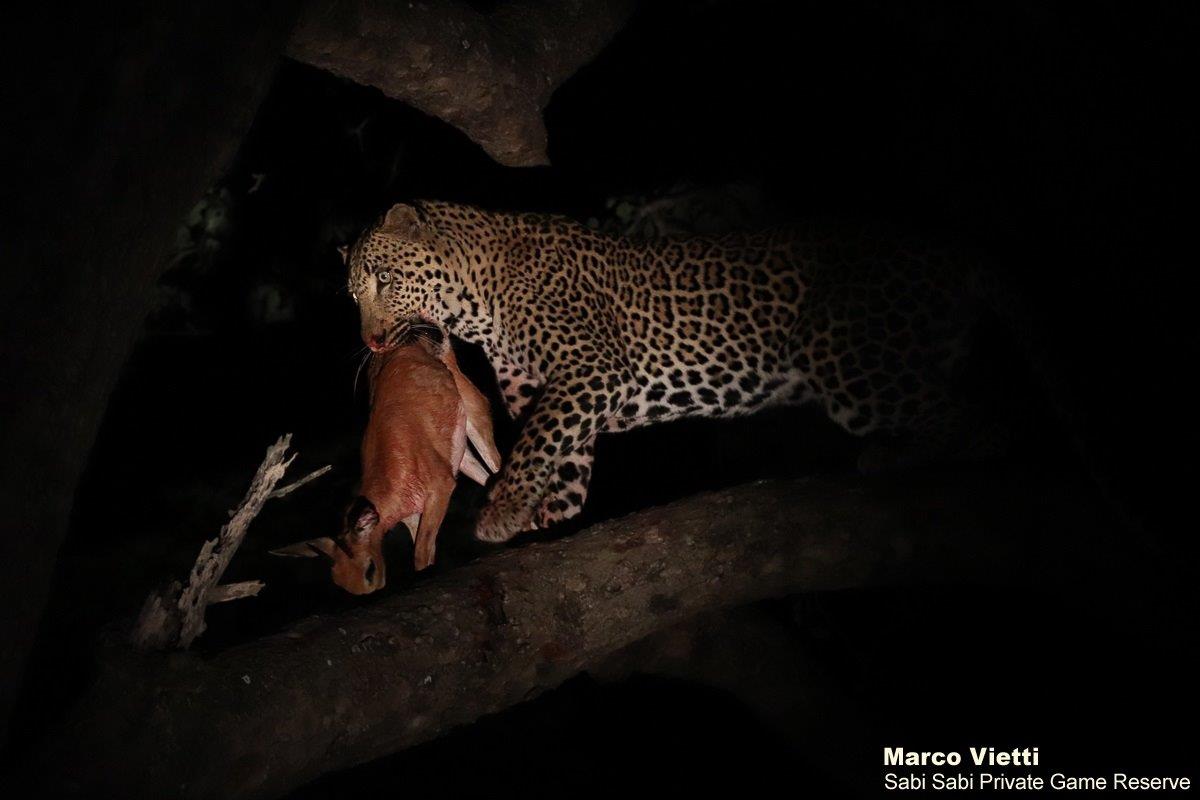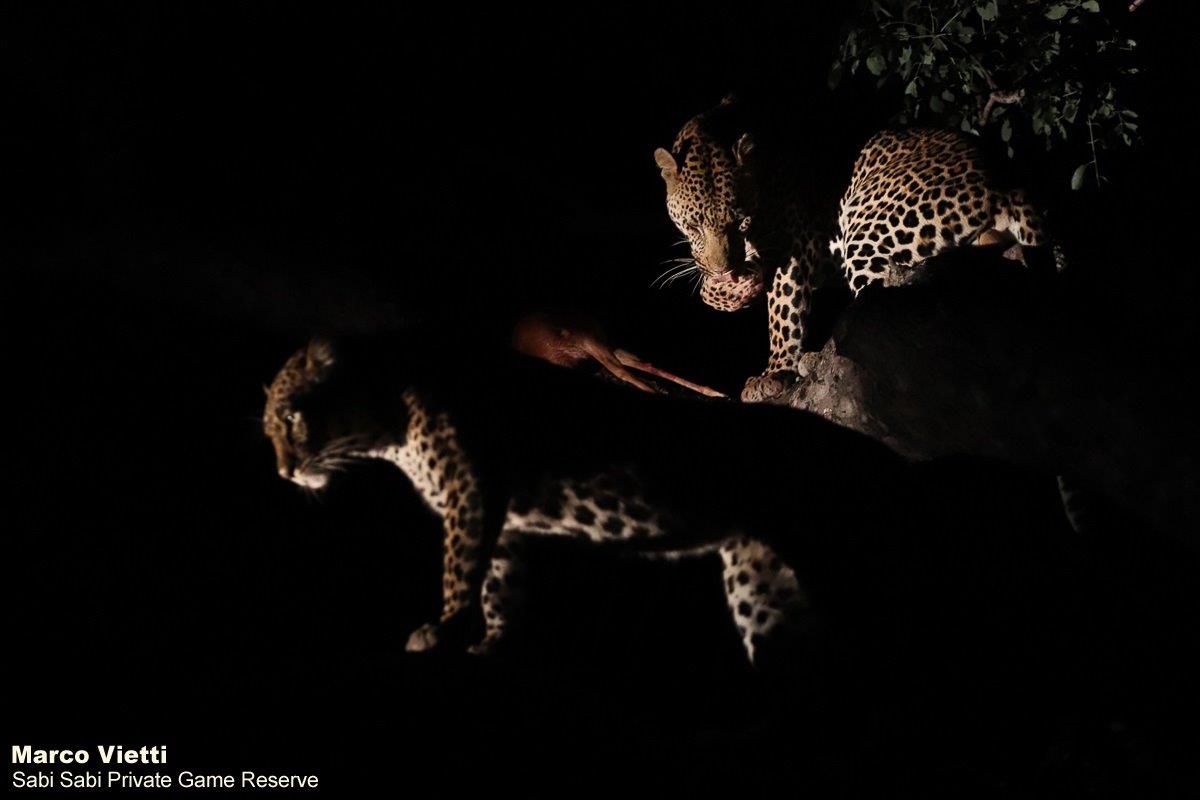 A bonding moment between mother and foal.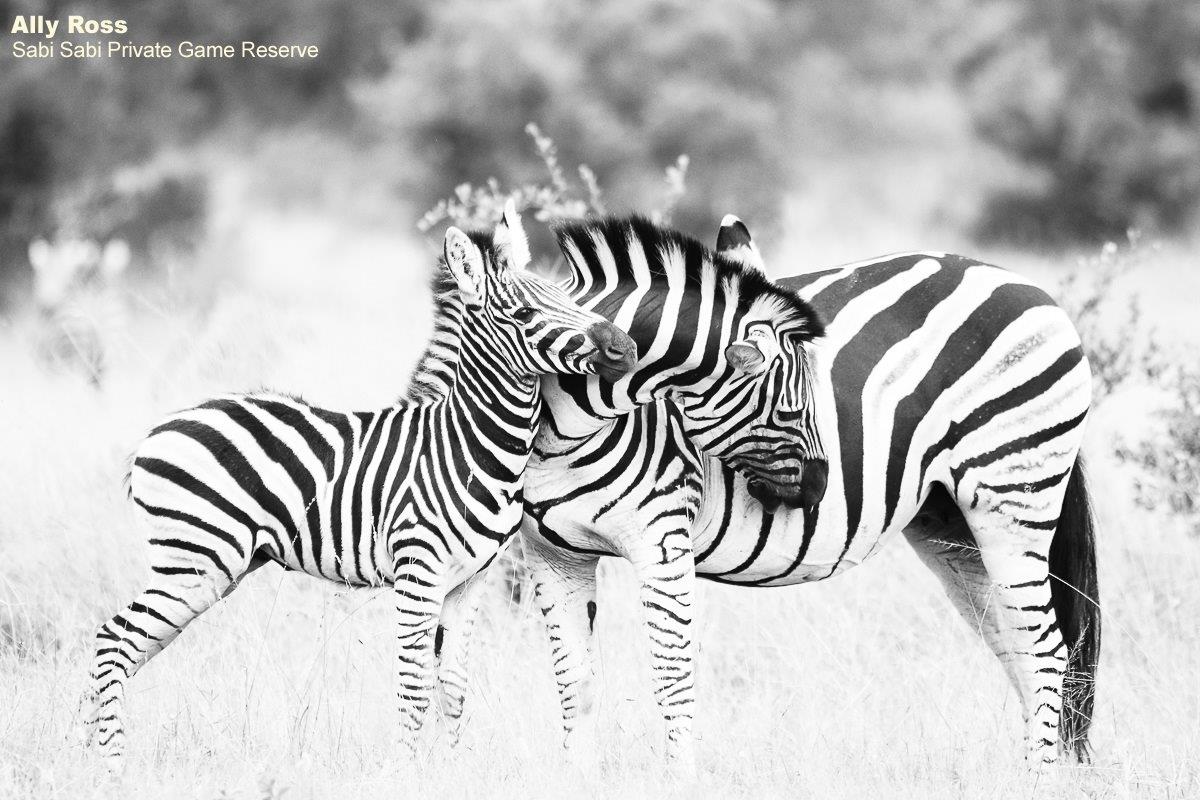 In the odd ponds here and there, these Blue Water Lilies are blooming with flowers of bright blue in the hopes of attracting pollinators.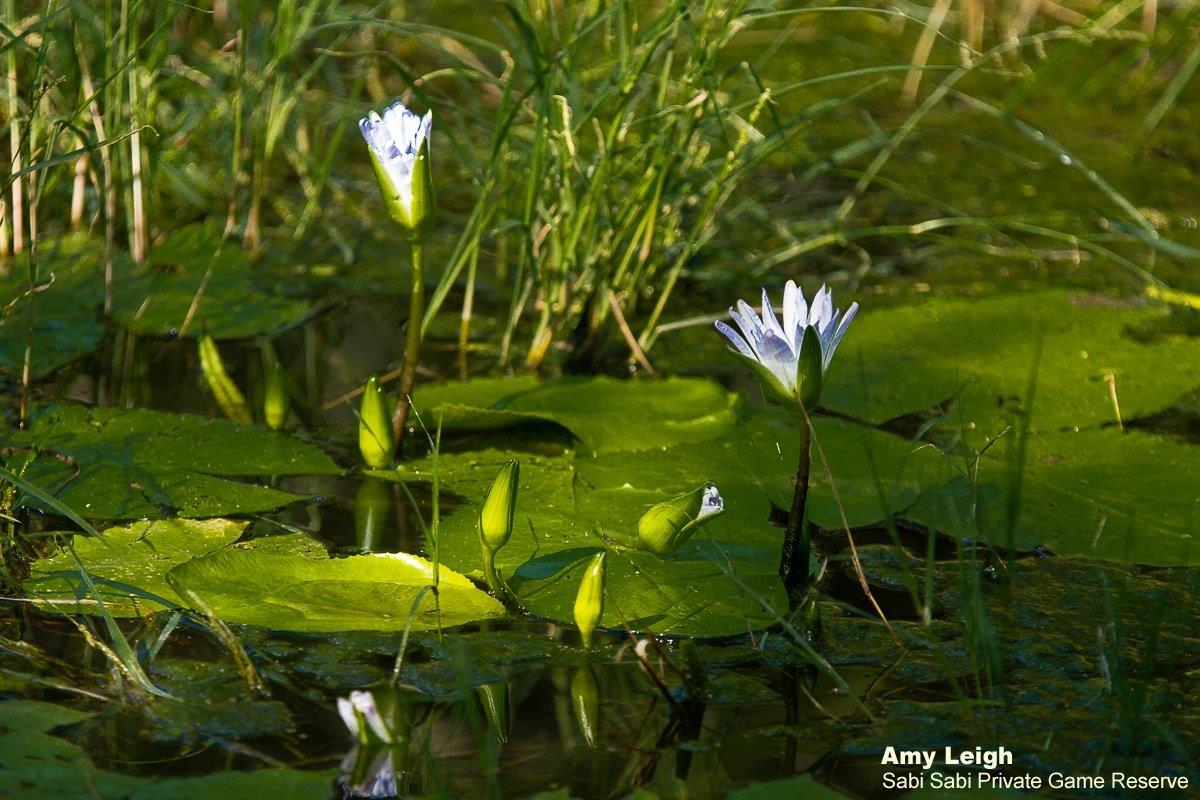 A herd of impala saw a duiker run past them and got inquisitive to find what it was running away from.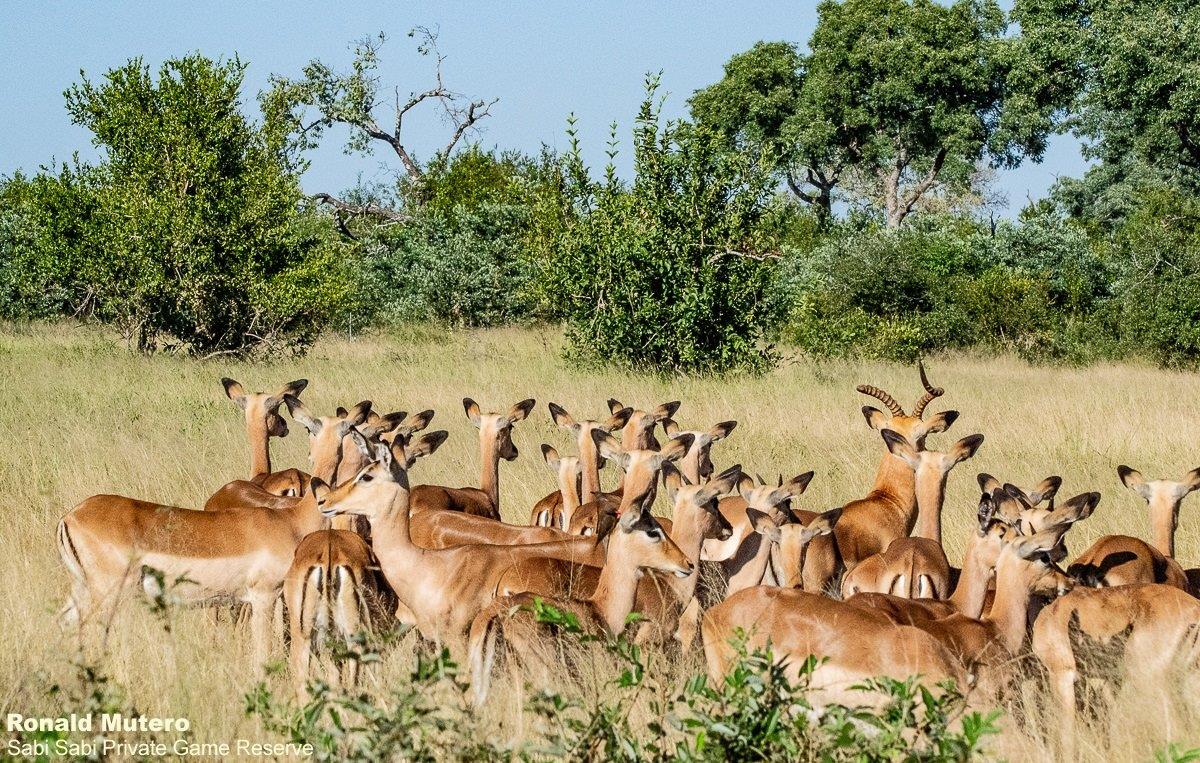 As we found this herd of buffalo, they had just got up from the evening and started to move off. There was one male who stopped to investigate us as we approached.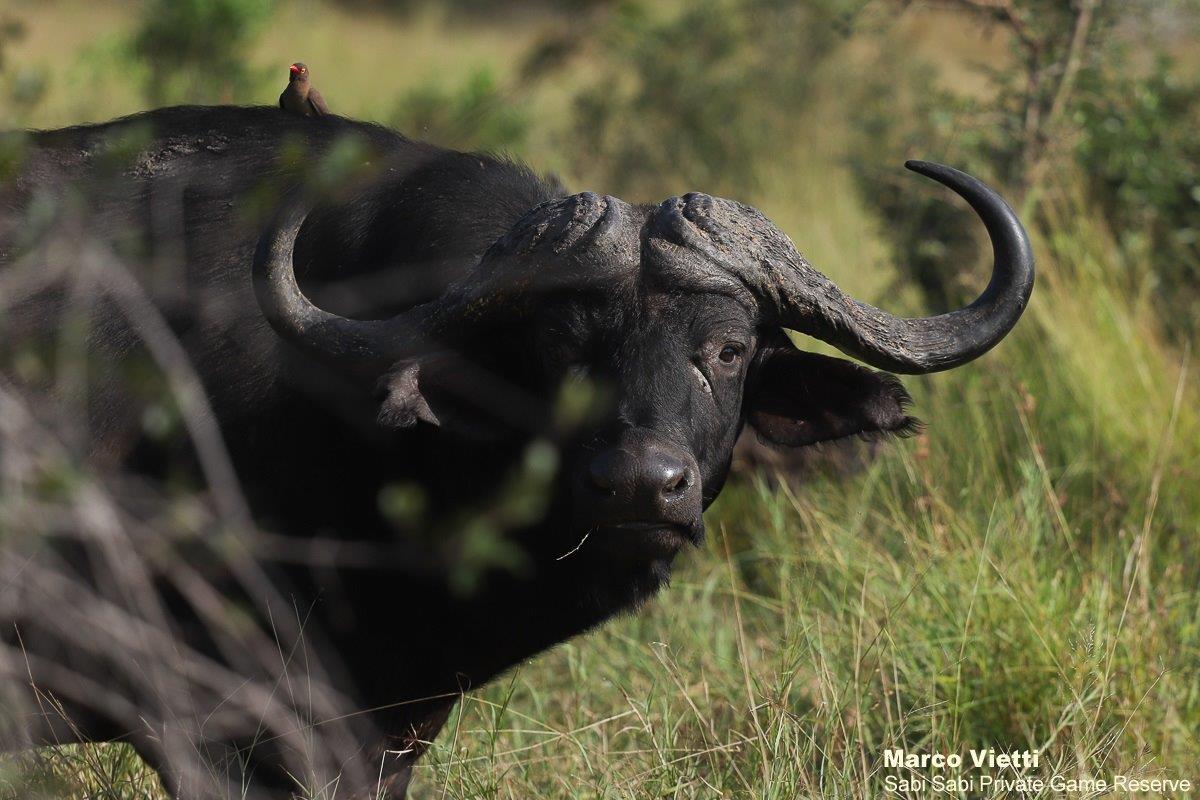 A curious hyena cub watches from the entrance to the den. As we watched the young cub, it got inquisitive of our vehicle but did not wonder far from mom where it settled next to mom to suckle.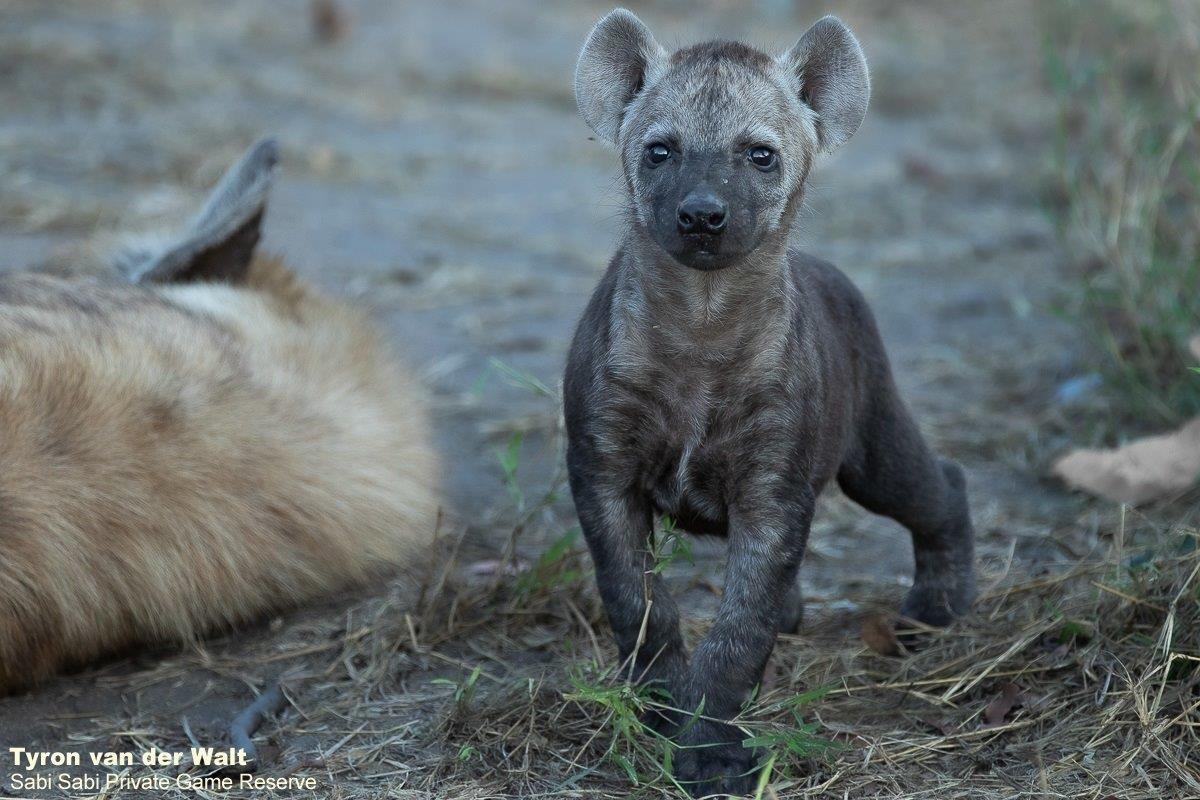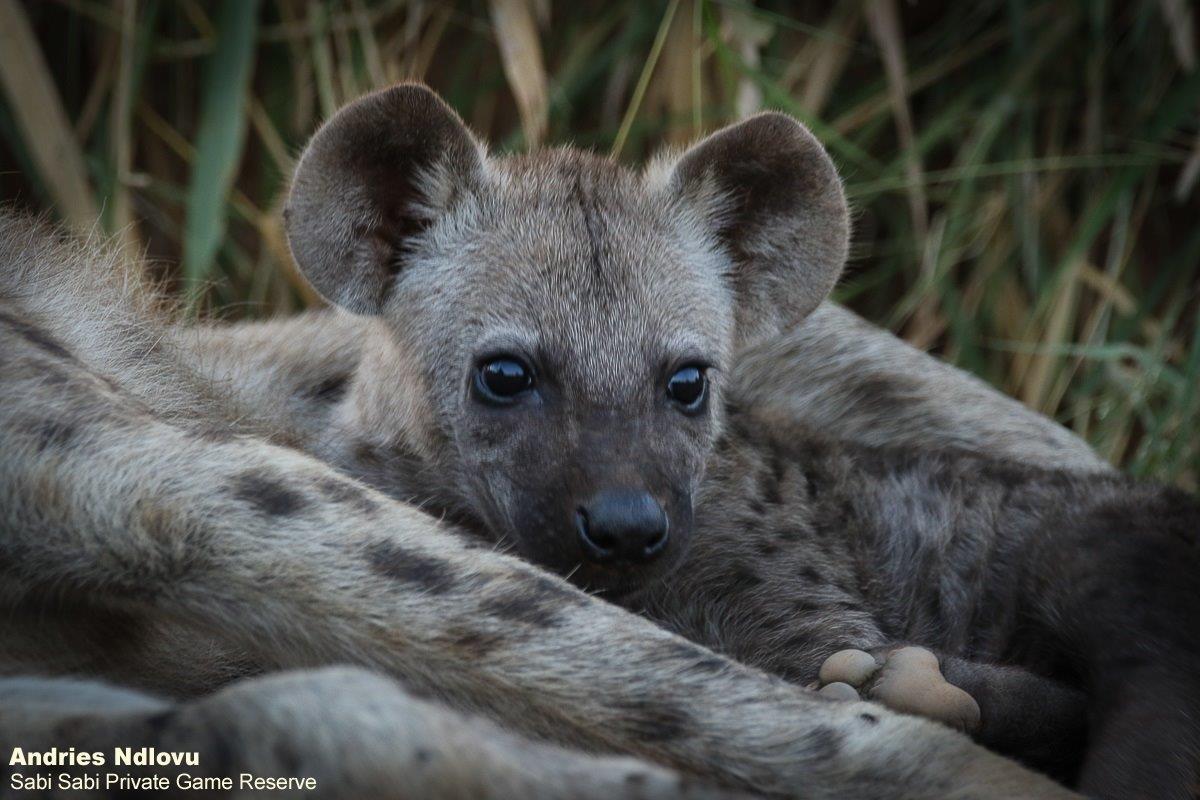 A big bull elephant took some time to splash mud on his body to cool down as the day warmed up.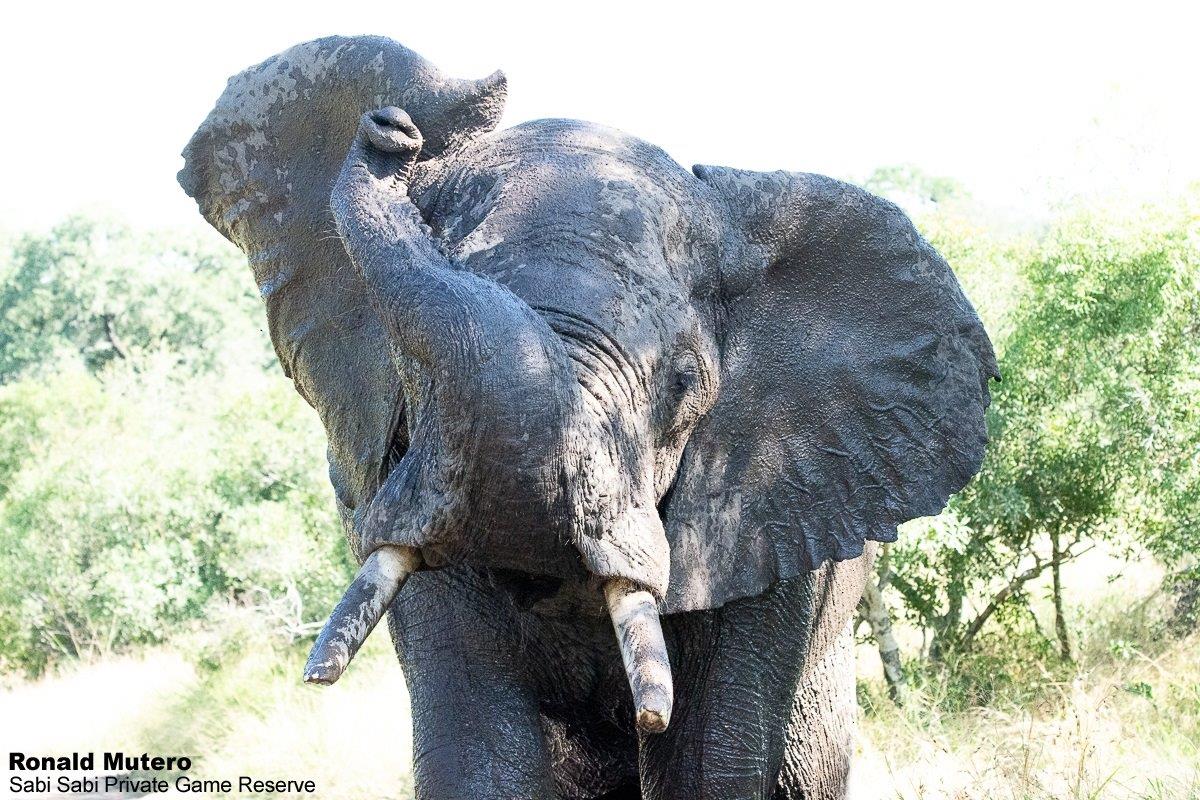 A Three-banded Plover wades in the shallows of a watering hole searching for any aquatic invertebrates to feed on.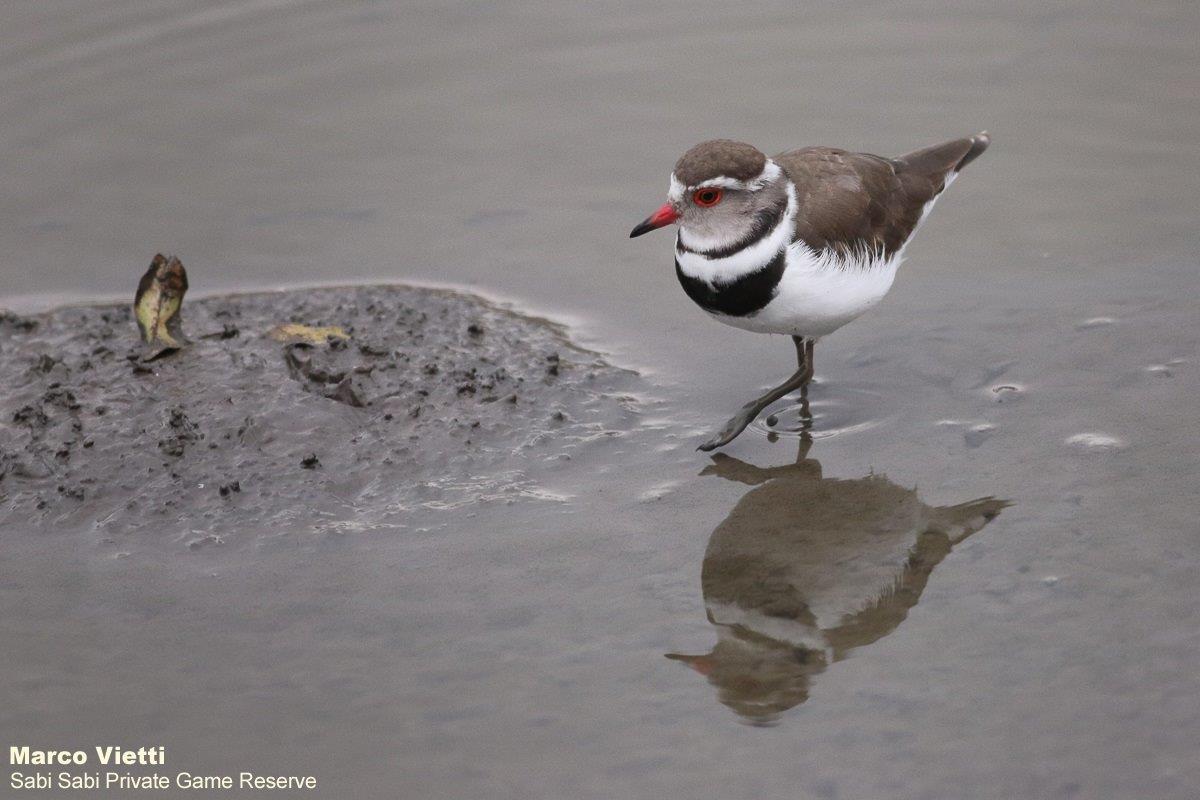 This little family of Side-striped Jackals were giving the local ground-dwelling birds a hard time. In a flurry of alarm calls, the adults were trying to distract the predators, possibly hoping to keep their attention away from their nests or young.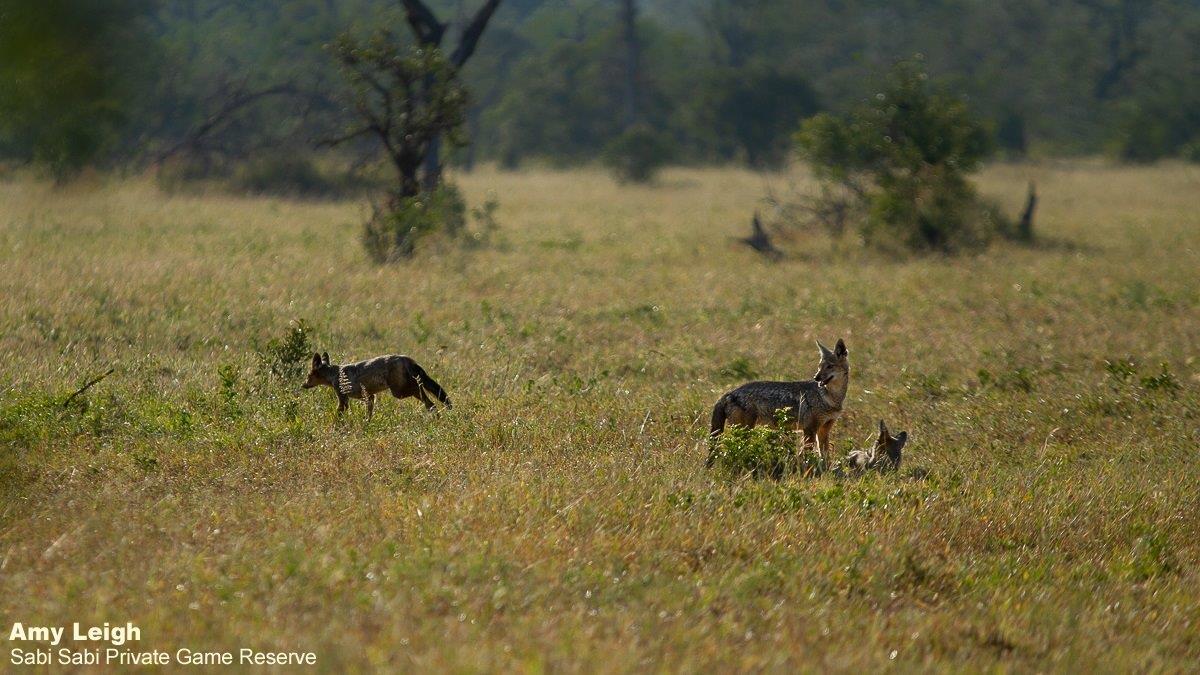 This young zebra was soaking up the last warmth of the afternoon sun, while another inquisitive zebra came closer and closer to see what we were doing.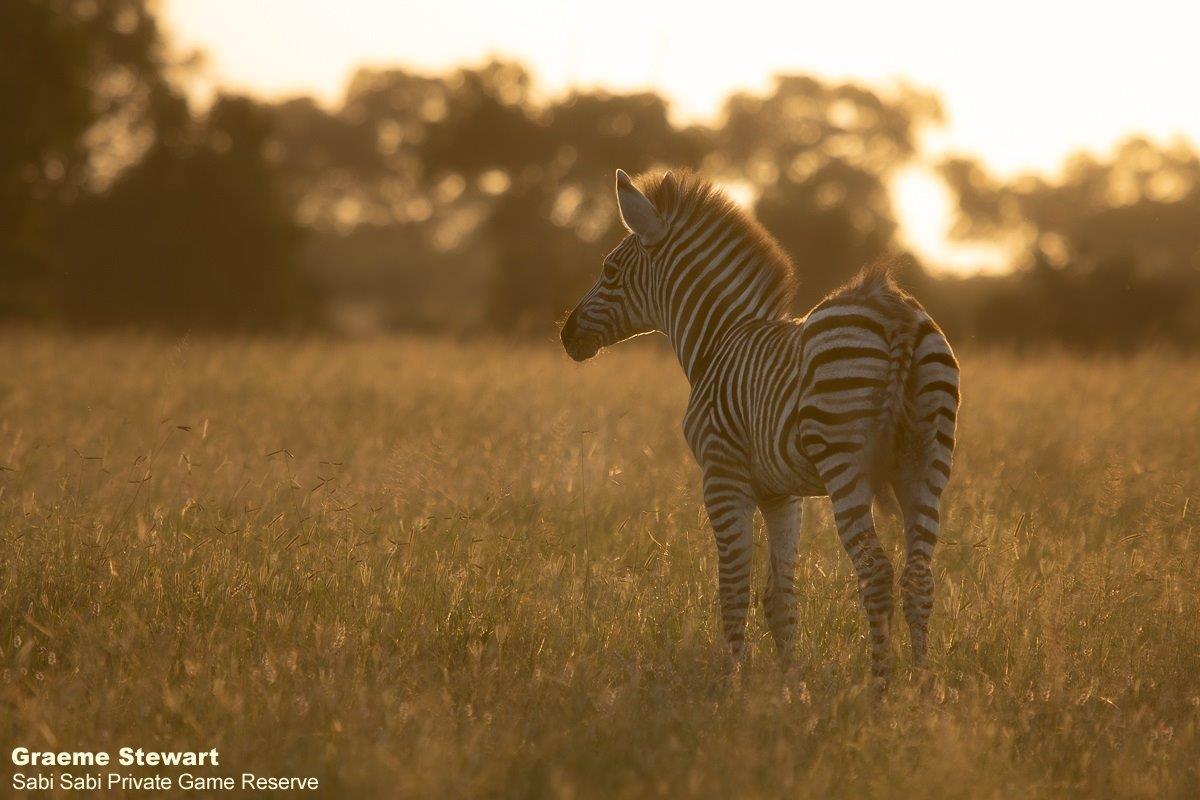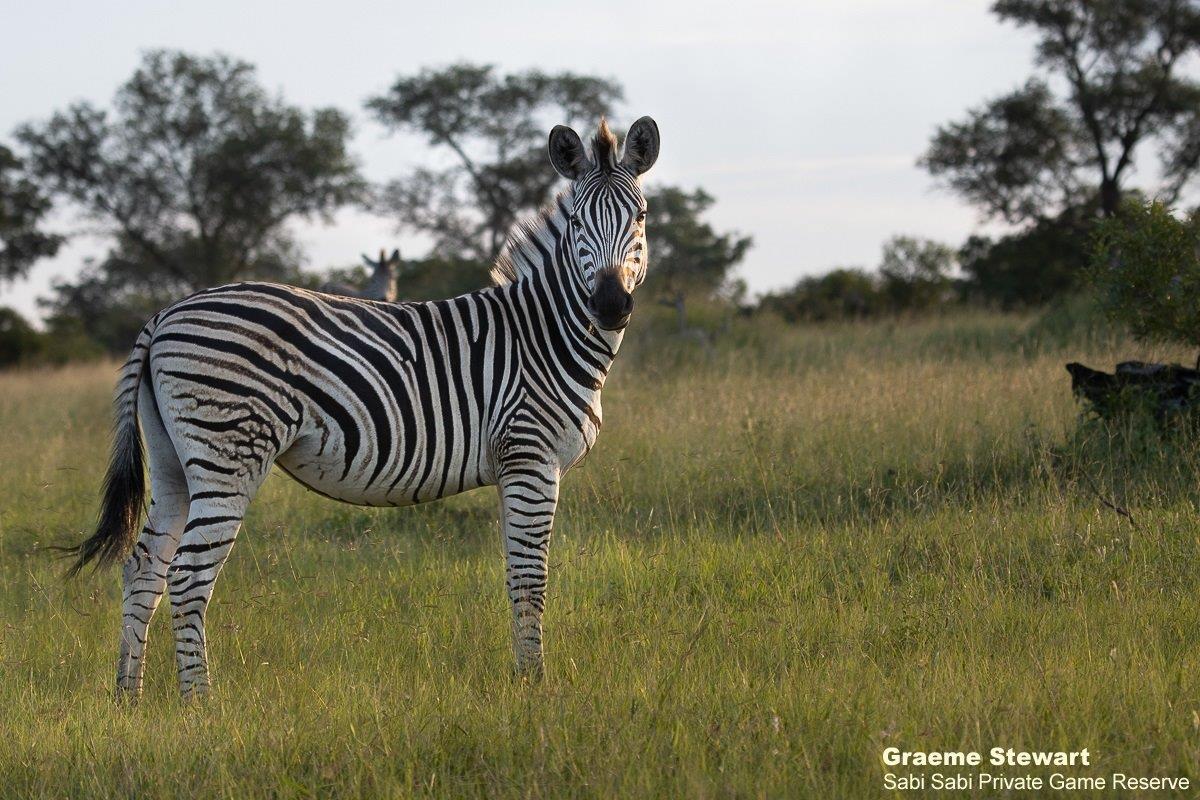 Until next time…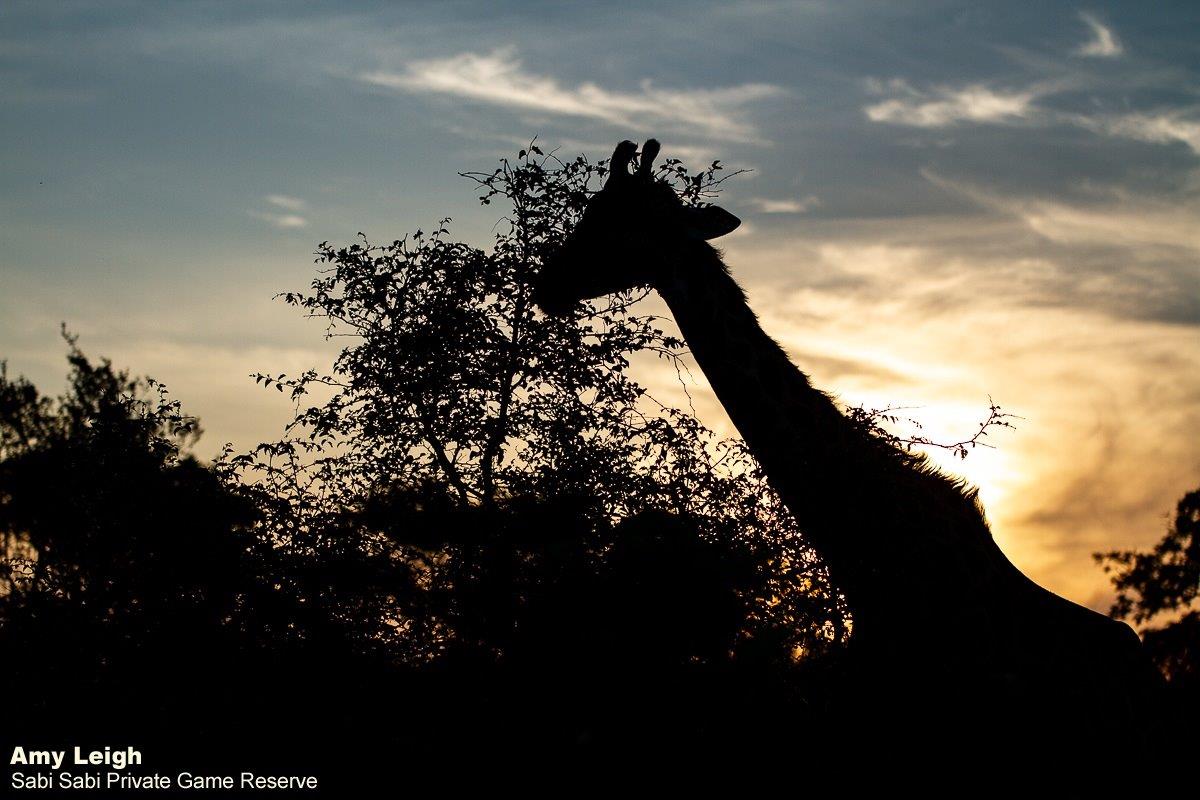 Blog by Wendy Claase
Images by Ally Ross, Amy Leigh, Andries Ndlovu, Erin Herbst, Graeme Stewart, Marco Vietti, Ronald Mutero and Tyron van der Walt
Videos by Ally Ross and Tyron van der Walt